CONNECTOR INTERVIEW: MICHI MEKO
SEP. 23, 2017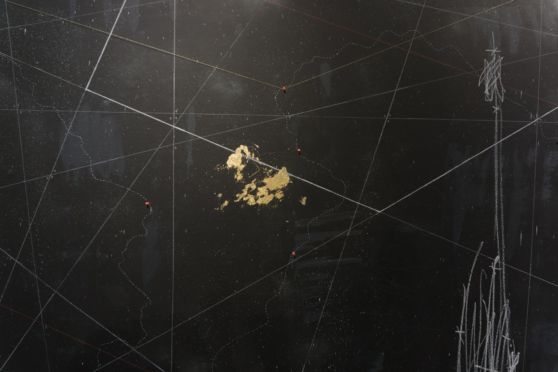 CONNECTOR INTERVIEW: MICHI MEKO
SEP. 23, 2017
At The New Gallery at Austin Peay State University, I am still thinking about space, but am shifting gears with the second exhibition of the season: Michi Meko: How Far We Haven't Come. Unlike the Jamey Grimes exhibition, this work is not a celebration of space, but an investigation of space by asking, "How do you exist in public space when public space is a threat?"
To find out more about Michi's work, read his interview in the October issue of Nashville Arts Magazine. The purpose of the Connector Interviews is to connect outside art figures to the Tennessee art scene, so the questions remain the same.
- Michael Dickins, September 2017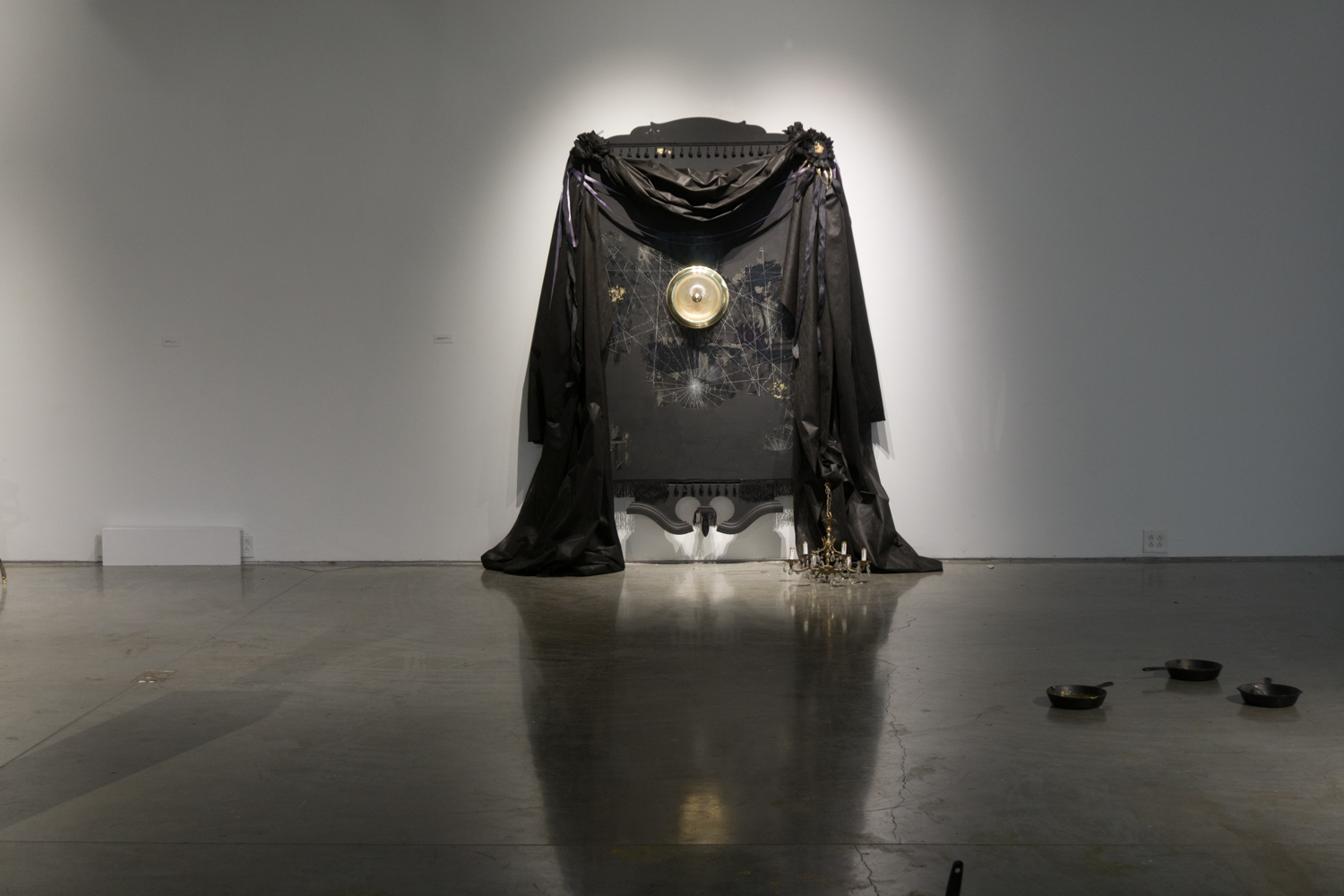 Michael Dickins: What experience(s) compelled you to pursue contemporary art in your work and life?

Michi Meko: For as long as I can remember I have been drawn to making marks. From those early years I never stopped. Seeing the television show Good Times and the JJ character was also convincing that being an artist was possible. I was always fascinated with graffiti writing and skateboarding. My mom took me to see Matisse at the High Museum once and I kinda lost it, but it was the red Jean Michel Basquiat at the High that threw my brain into overdrive. I saw a JMB in Brooklyn Museum long ago also. I have just continued to try and move this process and practice forward without looking back or giving up on the idea that I can be an artist. Sometimes that's not the best but I continue forward.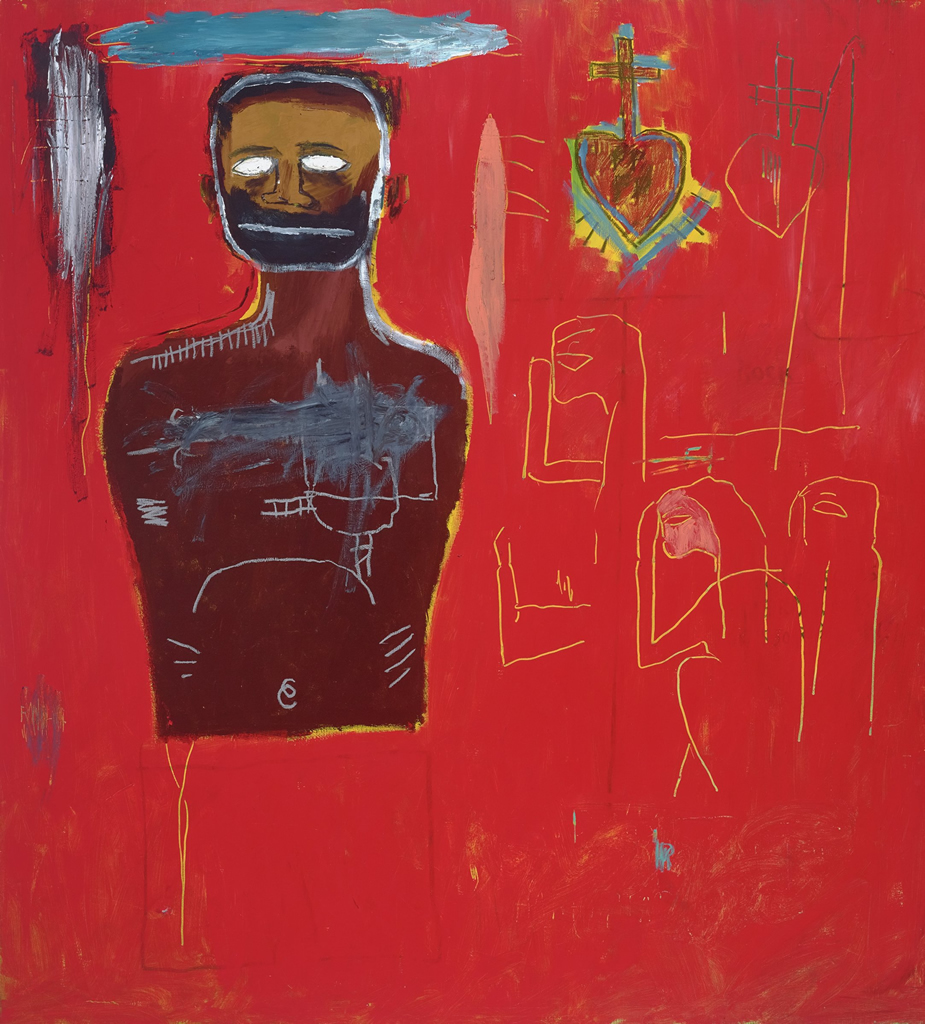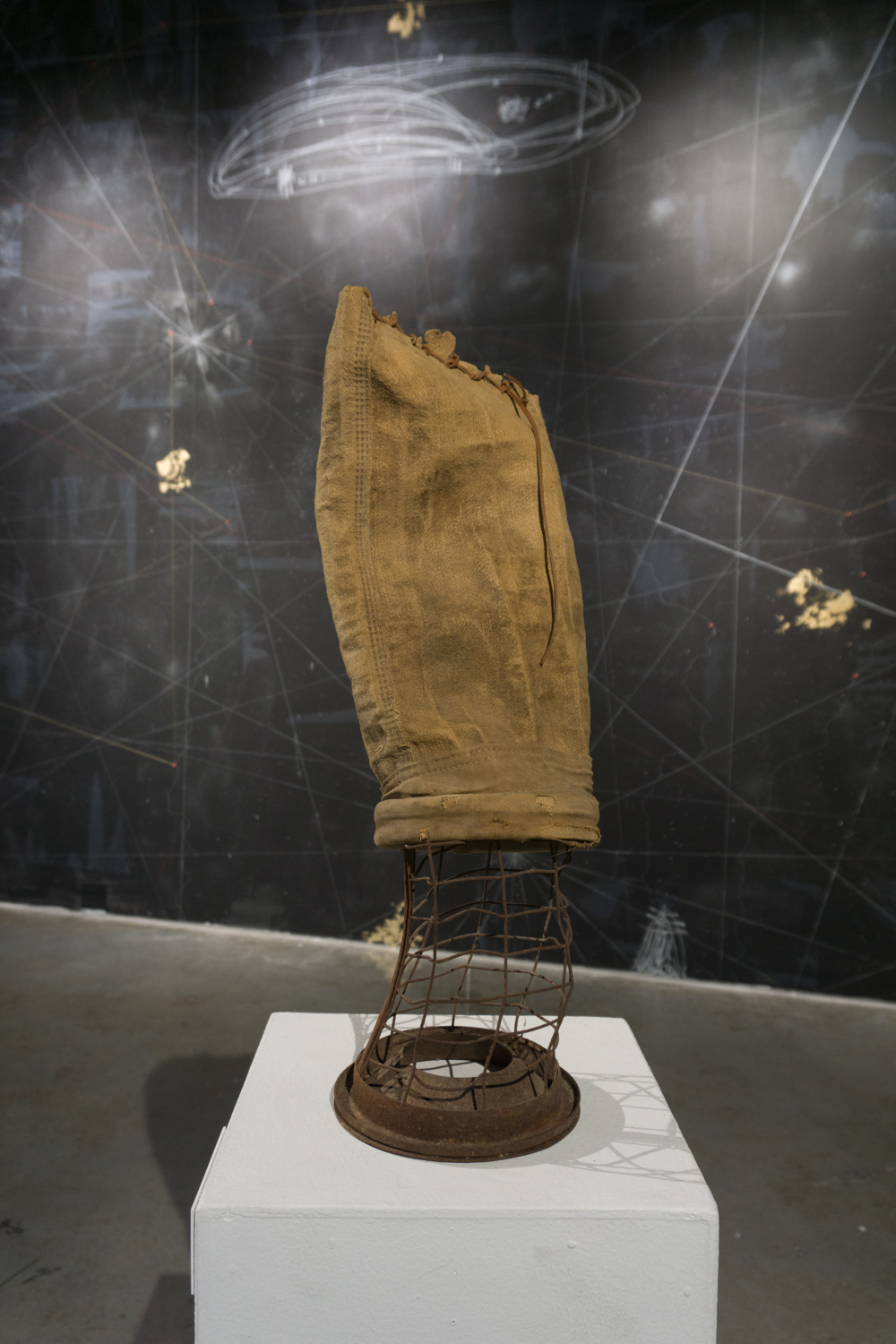 MD: After exploring Locatearts.org and visiting Tennessee, what is most intriguing to you about the state's contemporary art scene?

MM: I've kept my head down over the past 2 years and haven't done much for exploring the artists in the region. It was nice to click the link and have snapshots of the artists and the works being made in TN. These links lead me to an artist's website and then some Google image searches and further down the wormhole of art makers. I really like stalking artists on the internet and making new discoveries. I was kinda upset I didn't know about the Demetrius Oliver project at Seed Space.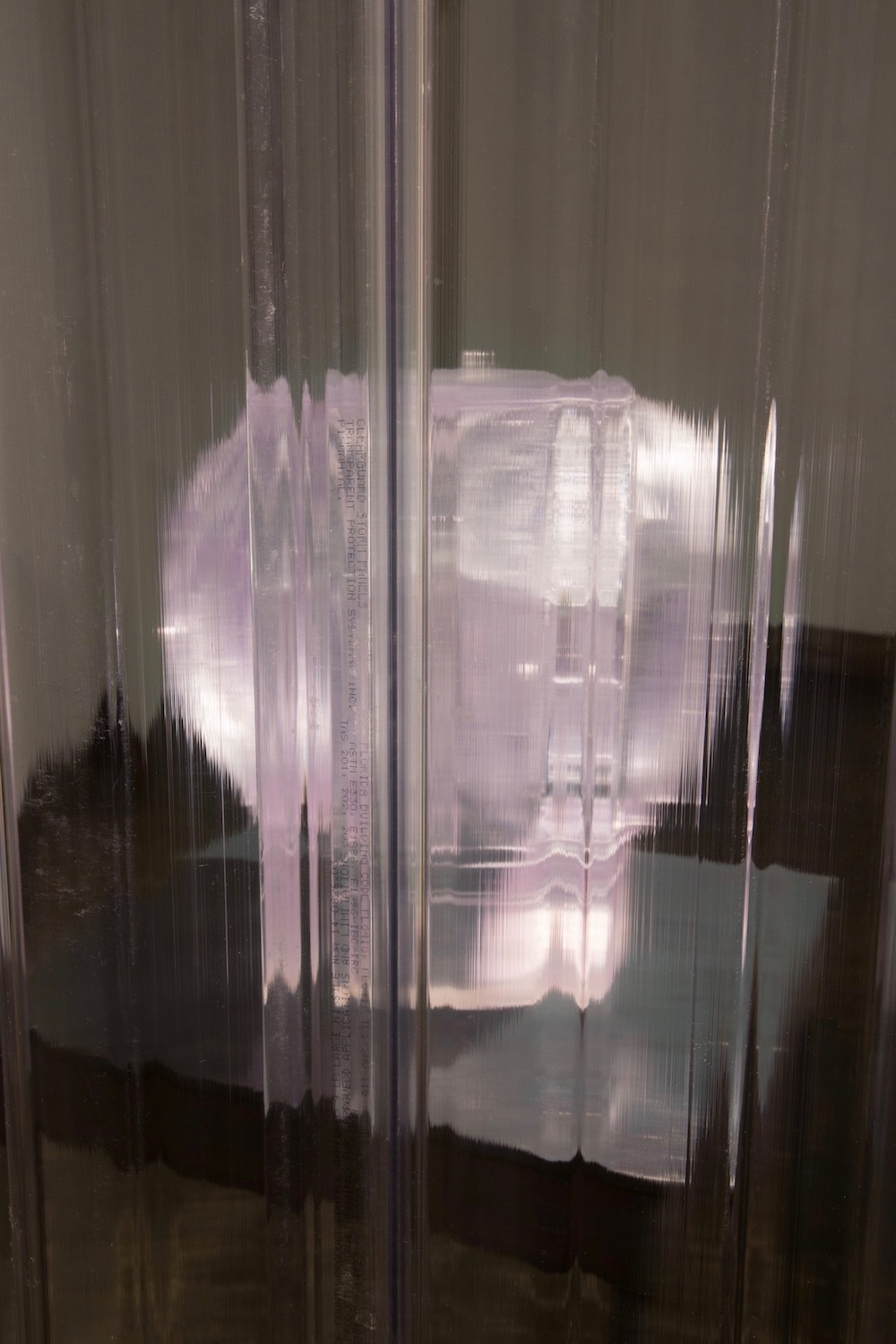 MD: What Tennessee artist stands out to you?

MM: William Edmondson if we are talking the history of makers. Lester Merriweather out of Memphis is always cooking up good works. I have always liked Wayne White's work. Fashion designer Melissa Tabor is a friend and she is also doing good work. I'm sure I'm missing some people I know and admire so I apologize.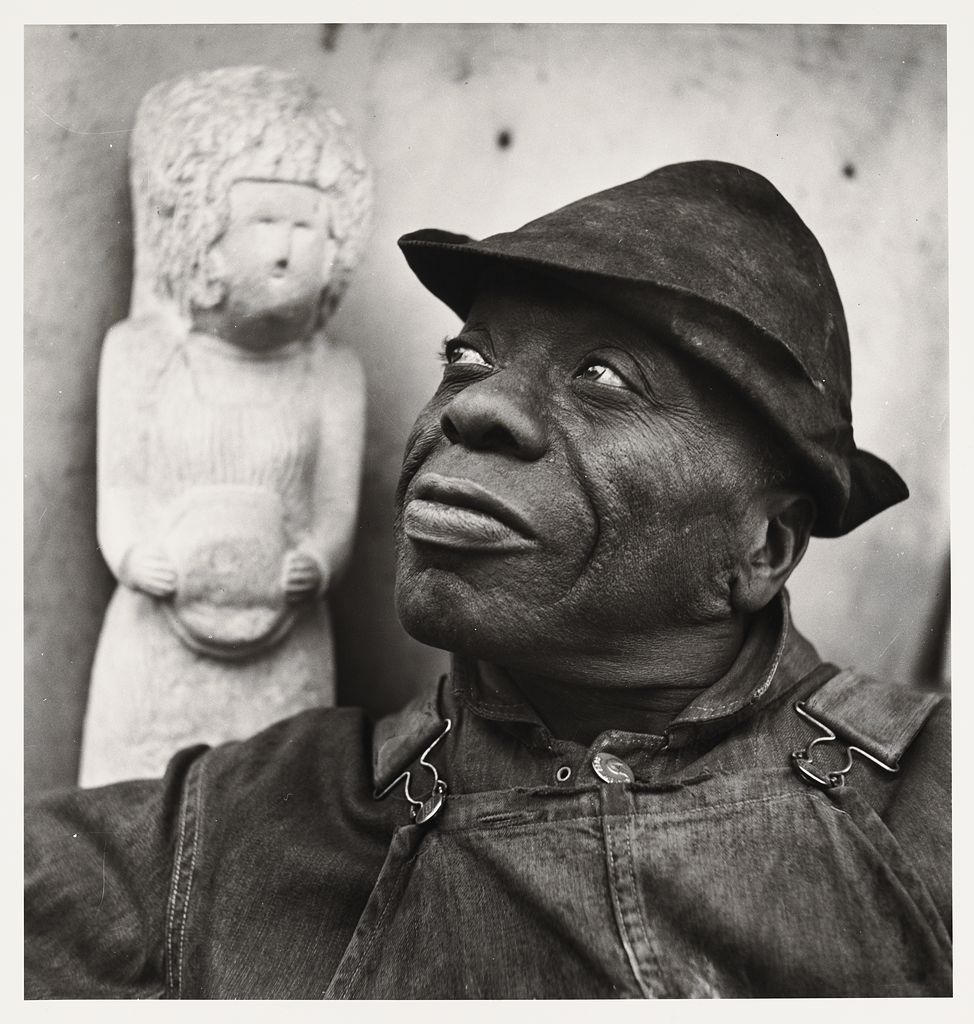 MD: What artist(s) are you most influenced by right now (from anywhere)?

MM: David Hammons, William Downs, Felandus Thames, Cosmo Whyte, James Brown, Parliament Funkadelic, Shabbazz Palaces… many many more. For me, its not just artists.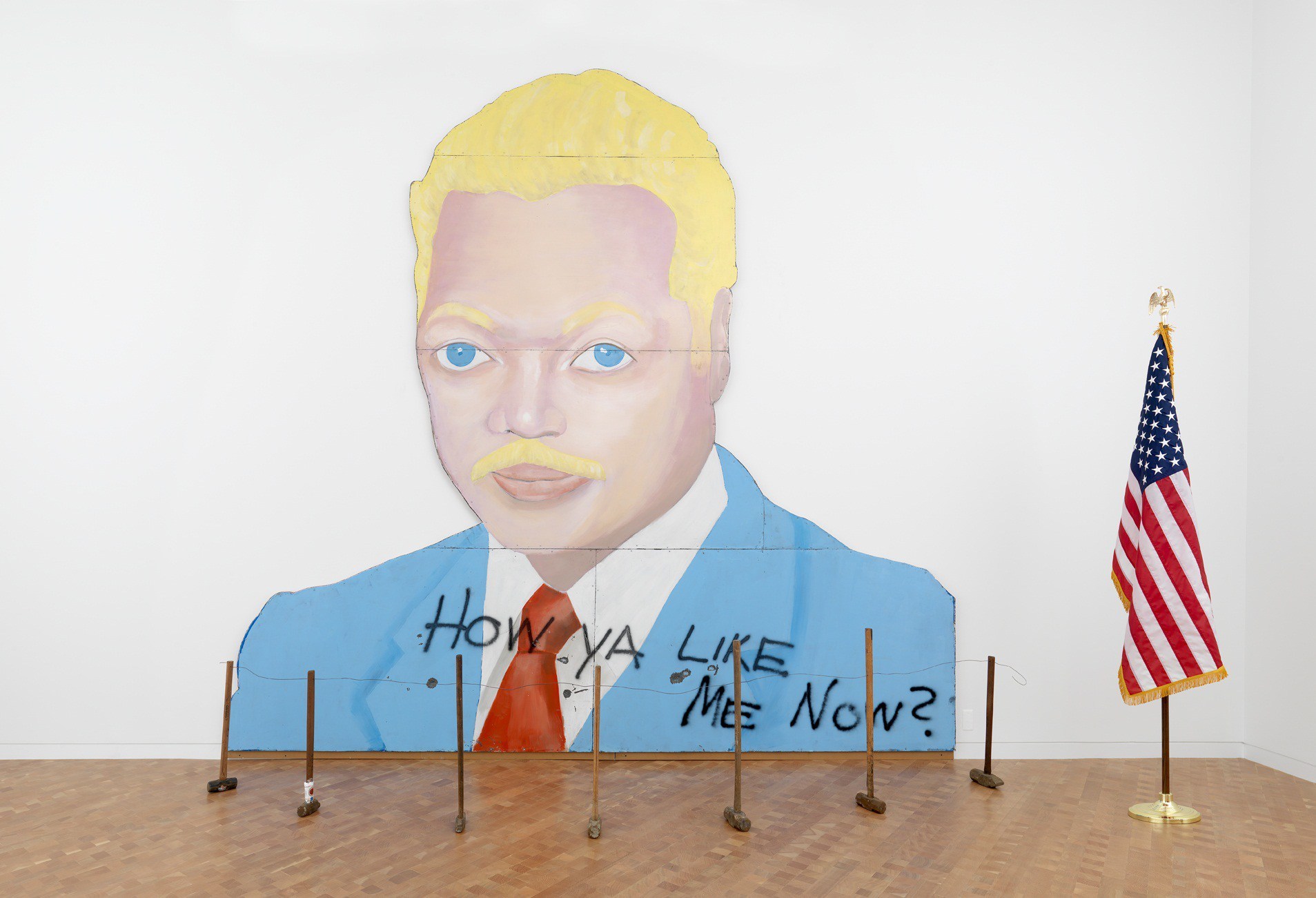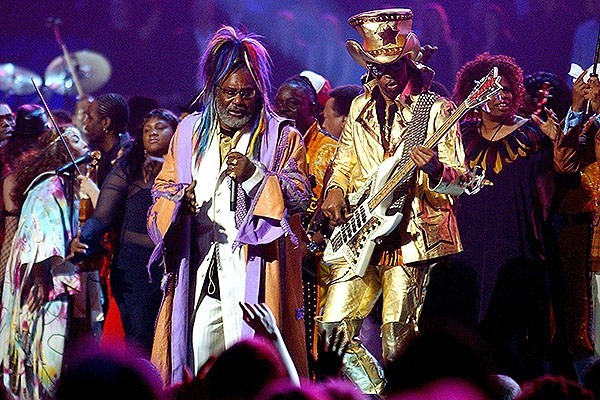 MD: What current issue(s) do you think are affecting today's contemporary art conversation?

MM: I try my best not to pay attention to markets and trends, cause in some ways, it doesn't affect me like it might for others, but I see things when I read the blogs and I really don't want to invest much time into it. There are conversations about censorship and authorship, but I'm not jumping in that debate because I feel like artists need the freedom to say what they need to say and make what they need to make without fear or foul. I'm more interested in defining my voice and practice without fear or too much art world chatter as best I can.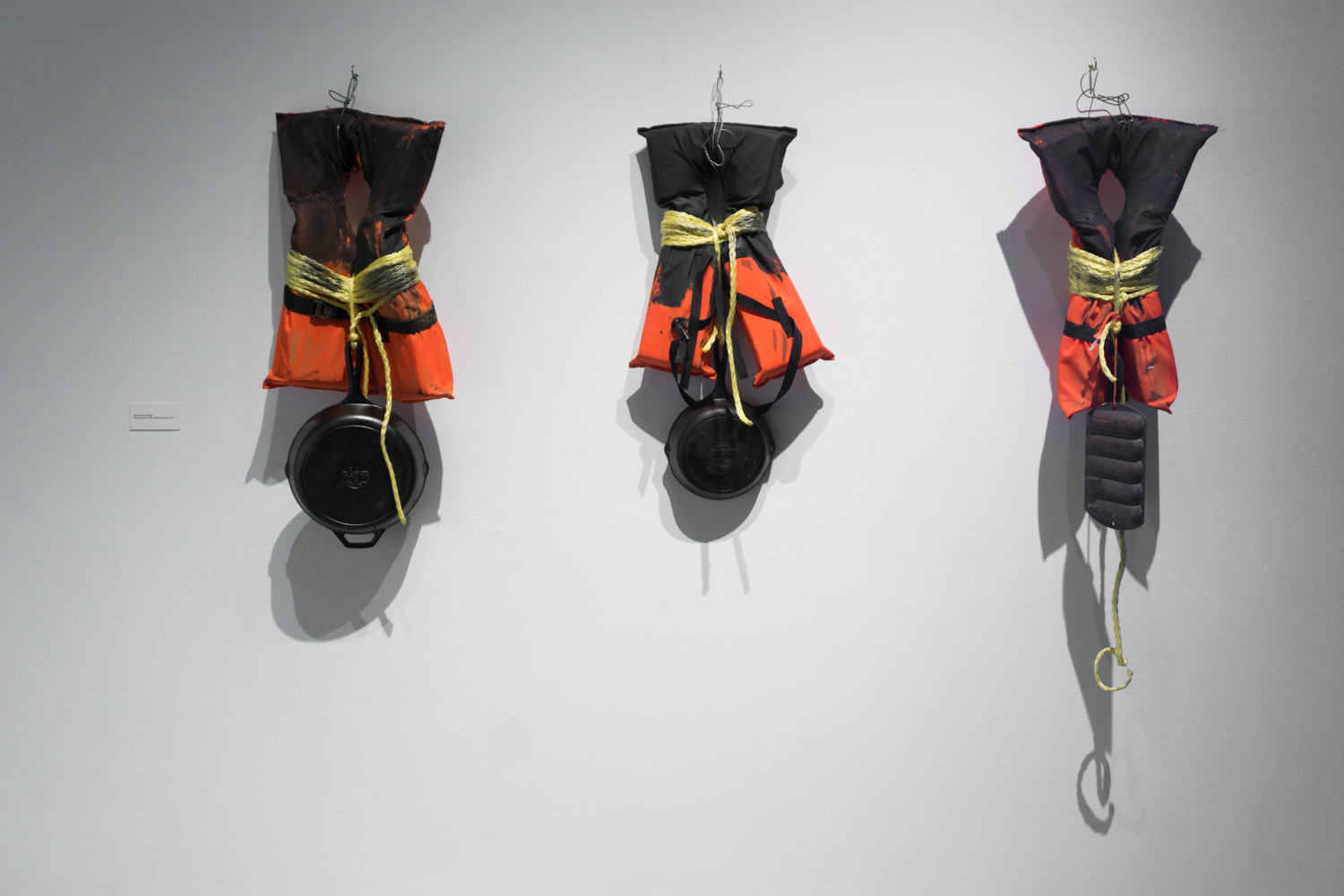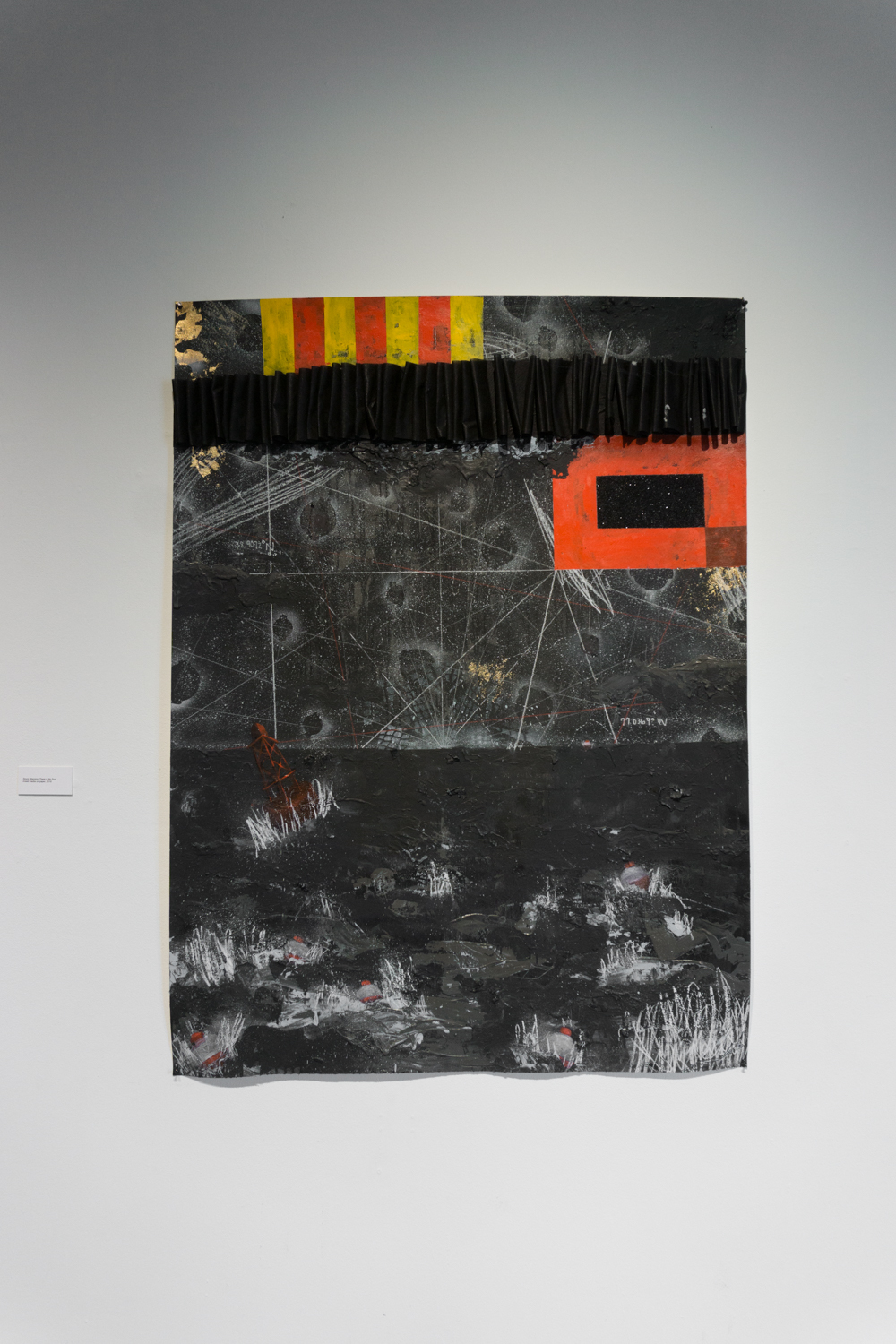 MD: What was your favorite thing to draw or make as a child?

MM: As a child I drew cartoon characters, Drag Racers, Hot Rods and copied the Zorlac art in Thrasher Magazine a lot. I did horrible graffiti and started drawing hip-hop artists while copying Ernie Barnes style renderings.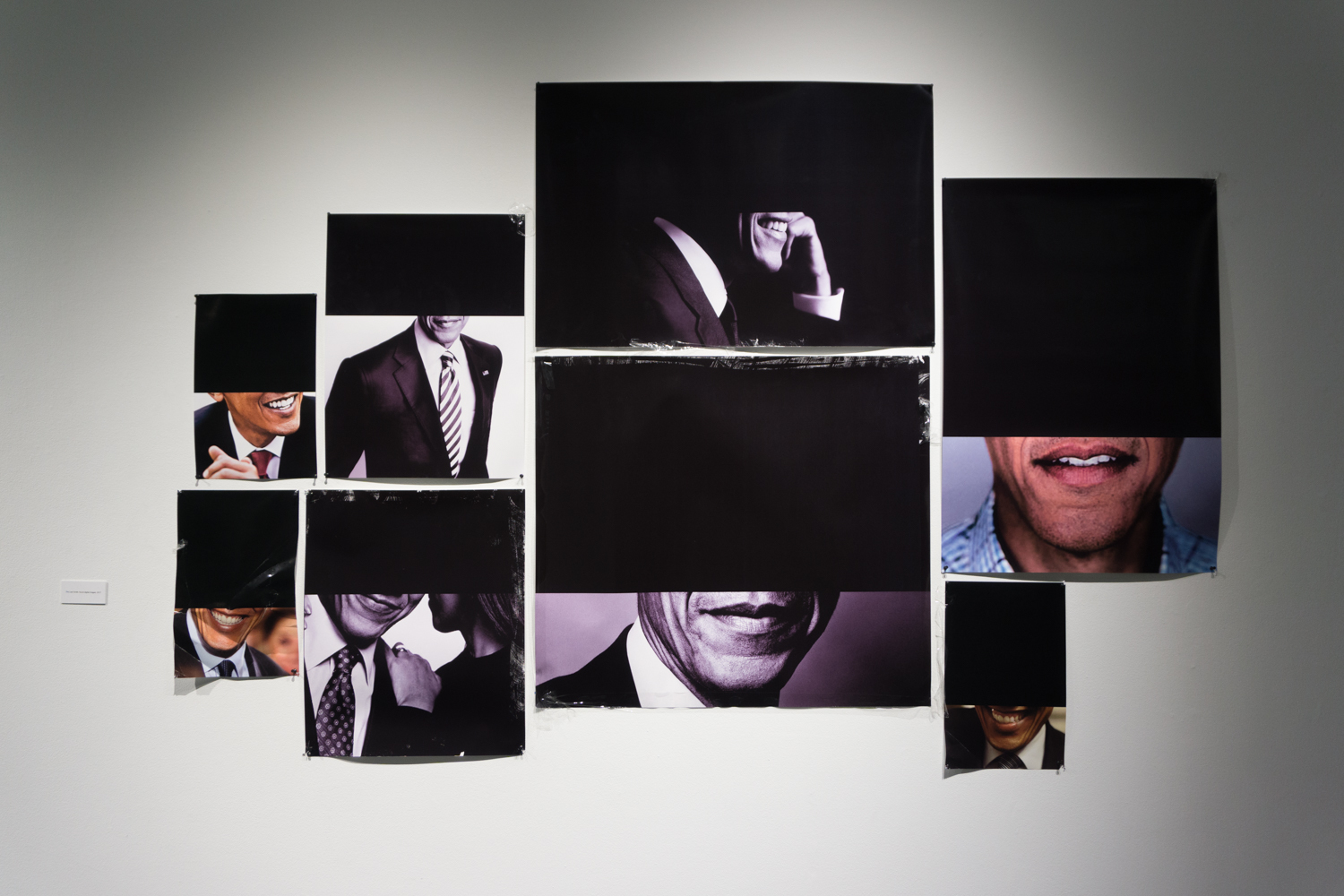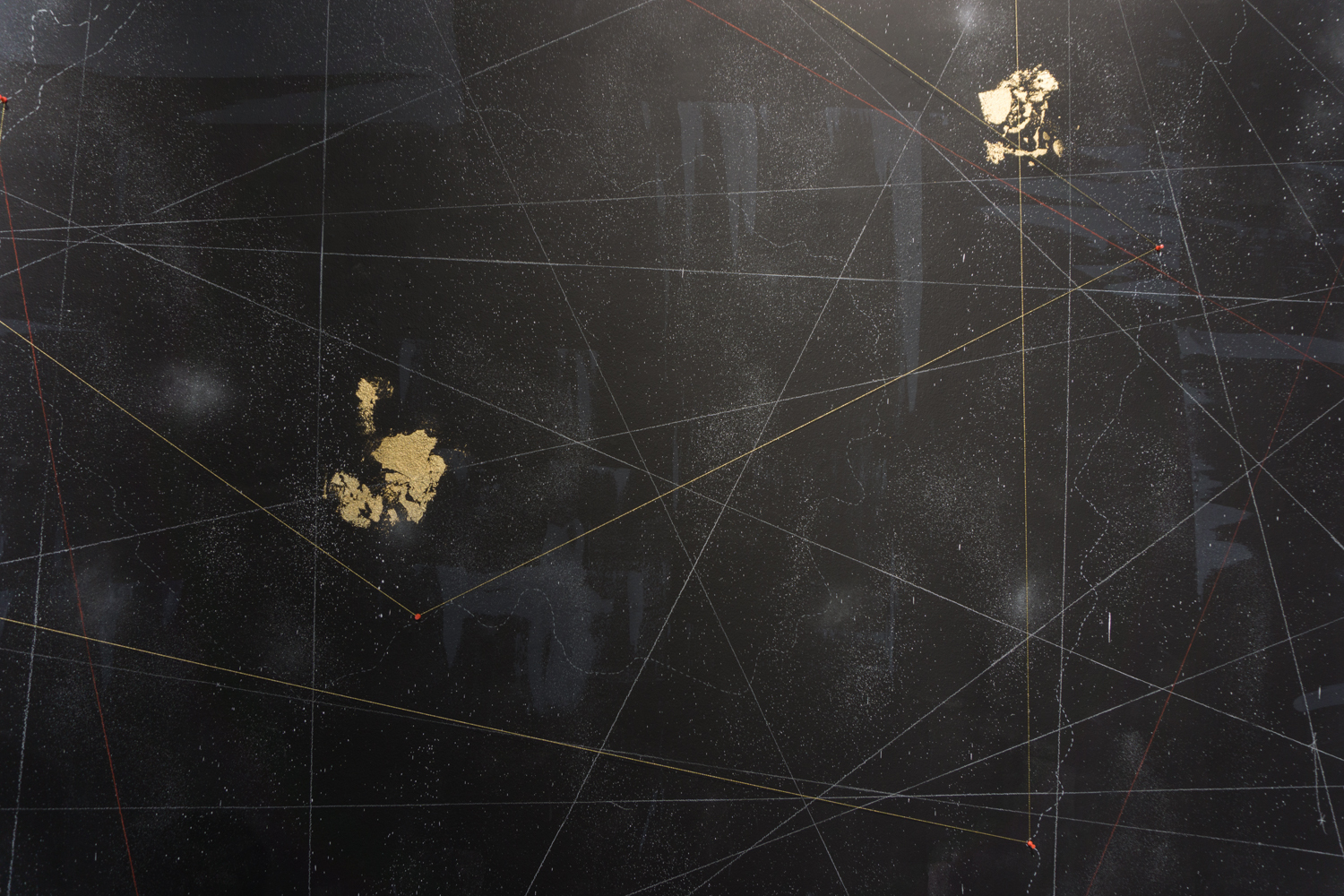 Michi Meko lives in Atlanta, Georgia, and in the summer of 2015, he almost drowned. Inviting this life-changing event's influence into his studio practice, his work incorporates the visual language of naval flags and nautical wayfinding, combined with romanticized objects of the American South as a means to communicate the psychological and the physical. These references signal the warning of a threat or the possibility of safe passage. Working beyond the physical image of the body, objects of buoyancy and navigation become metaphors for selfhood, resilience, and the sanity required in the turbulent oceans of contemporary America.

The use of navigation is one of the skills required for any journey. At a youthful age this knowledge is taught through oral history and becomes the framework for understanding a past and a present mobility.It is the necessary visual device for future expeditions and one's survival.
Michi Meko's multidisciplinary work mobilizes historic, contemporary, and speculative narratives that are personal and cultural, physical and psychological. Drawing influence from rural southern culture and contemporary urban subcultures, Meko reveals and builds upon the layered symbolism of ordinary and rejected objects, imbuing them with spiritual powers.
Central to the work is the consideration of buoyancy and navigation as metaphors for movement through social spaces, geographies, and temporalities. The map is a guide for understanding the past and the present, a metaphor for perseverance and survival.
Michi Meko: How Far We Haven't Come will be on display in The New Gallery until October 27, 2017. There will be a reception on October 5 beginning at noon, and a gallery talk with Michi beginning at 12:30pm. Beginning at 7:30 p.m., Michi will project select films and video onto the exterior of The New Gallery as part of Clarksville's First Thursday Art Crawl. All are welcome. For directions and upcoming events, visit apsu.edu/art-design. For more information on this exhibition, contact Michael Dickins, Gallery Director, at dickinsm@apsu.edu.
Michael Dickins is an interdisciplinary artist whose visual work takes the form of drawing, printmaking, and installations that are layered, textured and derived from found imagery such as found photographs and video stills. Dickins currently lives and works in Clarksville, Tennessee and is the Director of Galleries at Austin Peay State University.
* questions courtesy of Locate Arts