STUDIO VISIT: ELISHEBA ISRAEL MROZIK
MAR. 29, 2022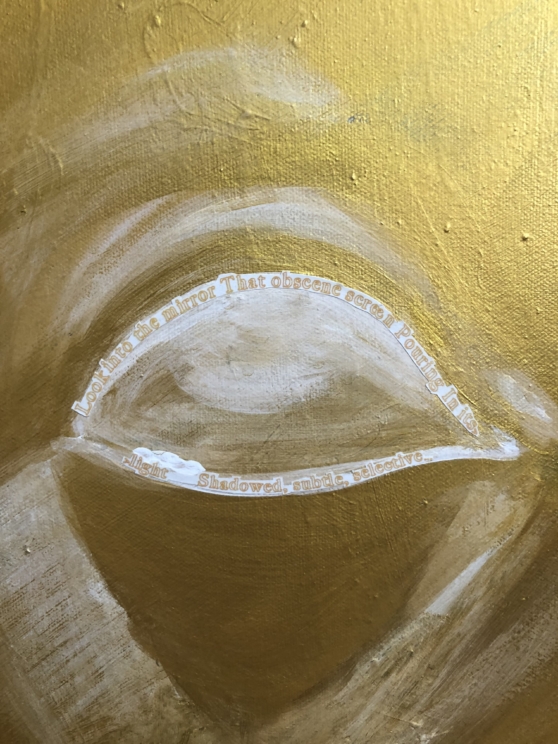 STUDIO VISIT: ELISHEBA ISRAEL MROZIK
MAR. 29, 2022
"My work exists on two planes- personal and community. My paintings capture existence through the lens of the black woman, exalting the wholeness of her form and spirit with regards to the fact that she IS the mother of humanity- that from which we all came. Individual stories, given to me on an intimate, spiritual level as I craft pieces for permanent adornment on bodies- vessels of truly unique individuals- bridge my work over to community. The cultural practice of tattooing has always been both an individual and a communal endeavor. Grand, bold and poignant messages for the community at large define my public art whether mural or installation. Always incorporating the black woman in order to change the subconscious propaganda of the past- no longer disparaging her form. The connection we all have through DNA back to one African woman is the shared place I come from when I create for the community with one simple message- We Can All Win."
— Elisheba Israel Mrozik, 2022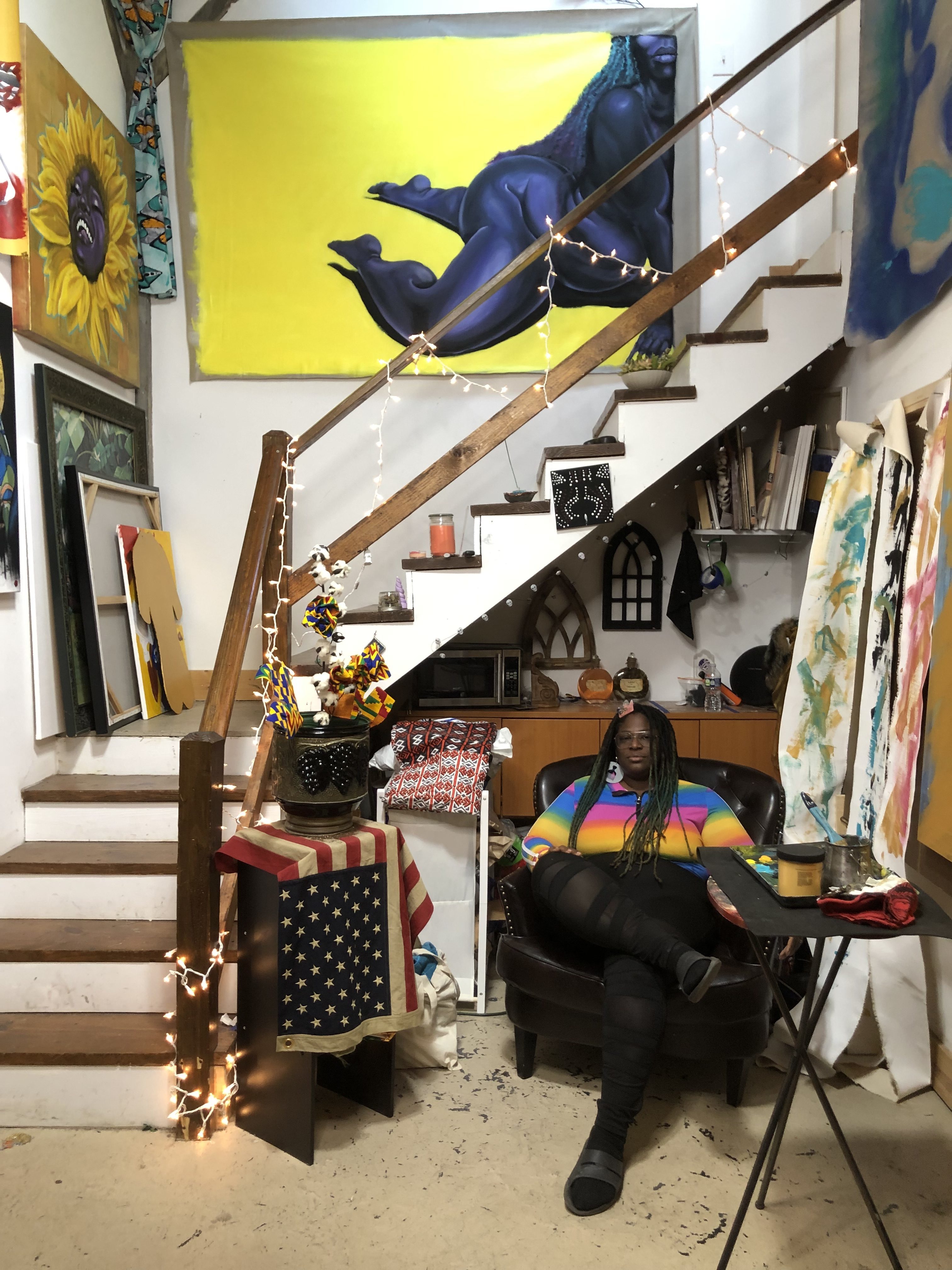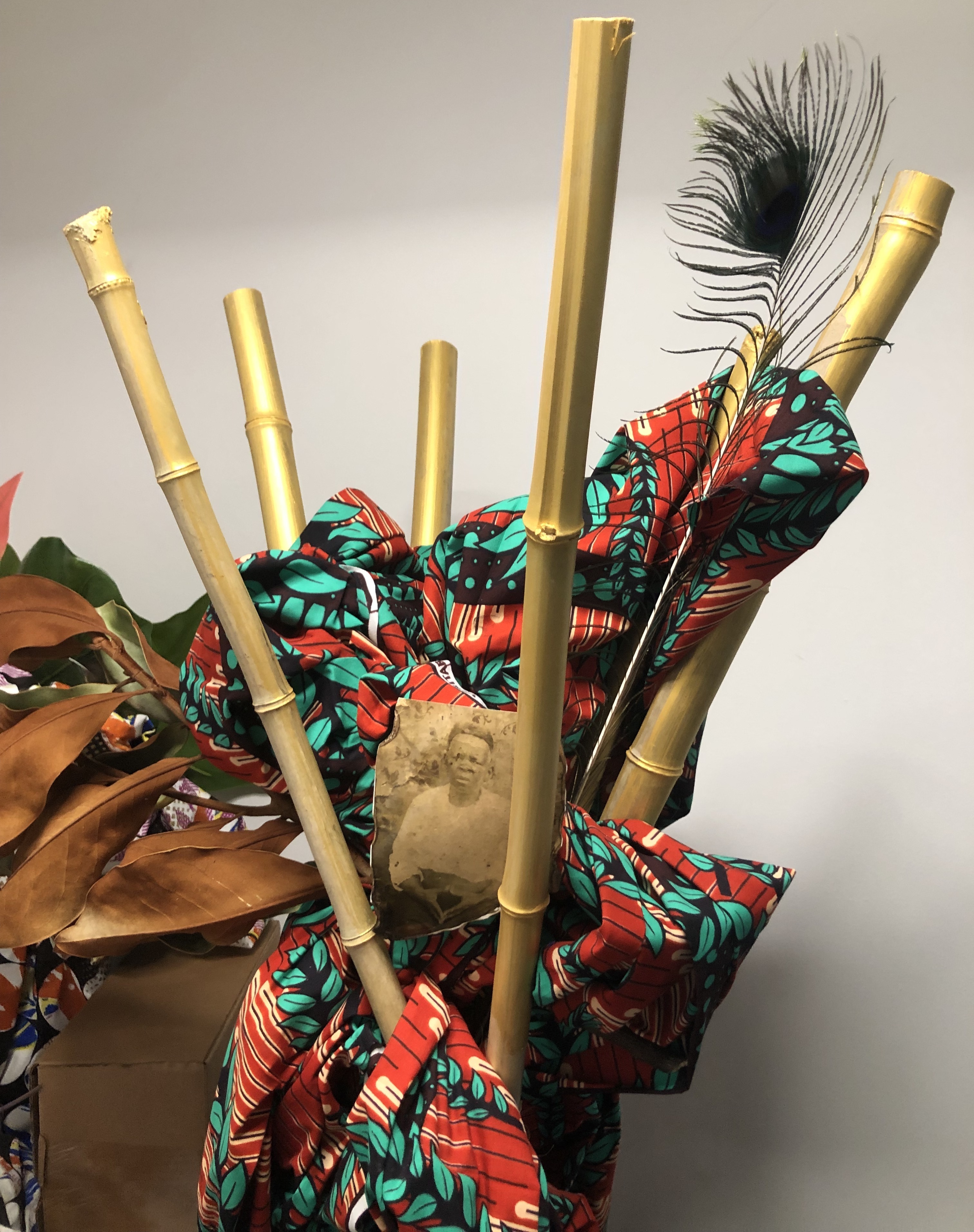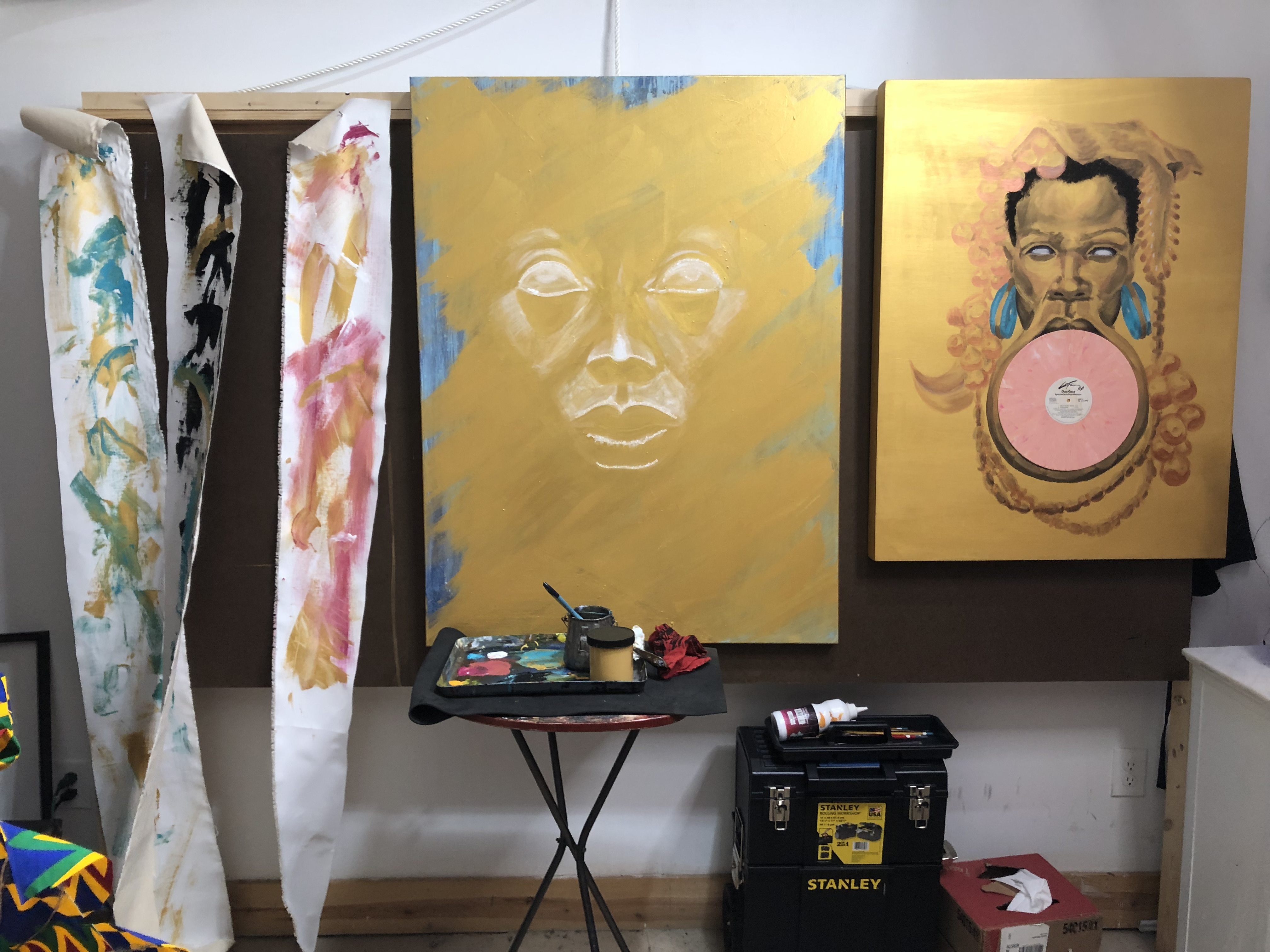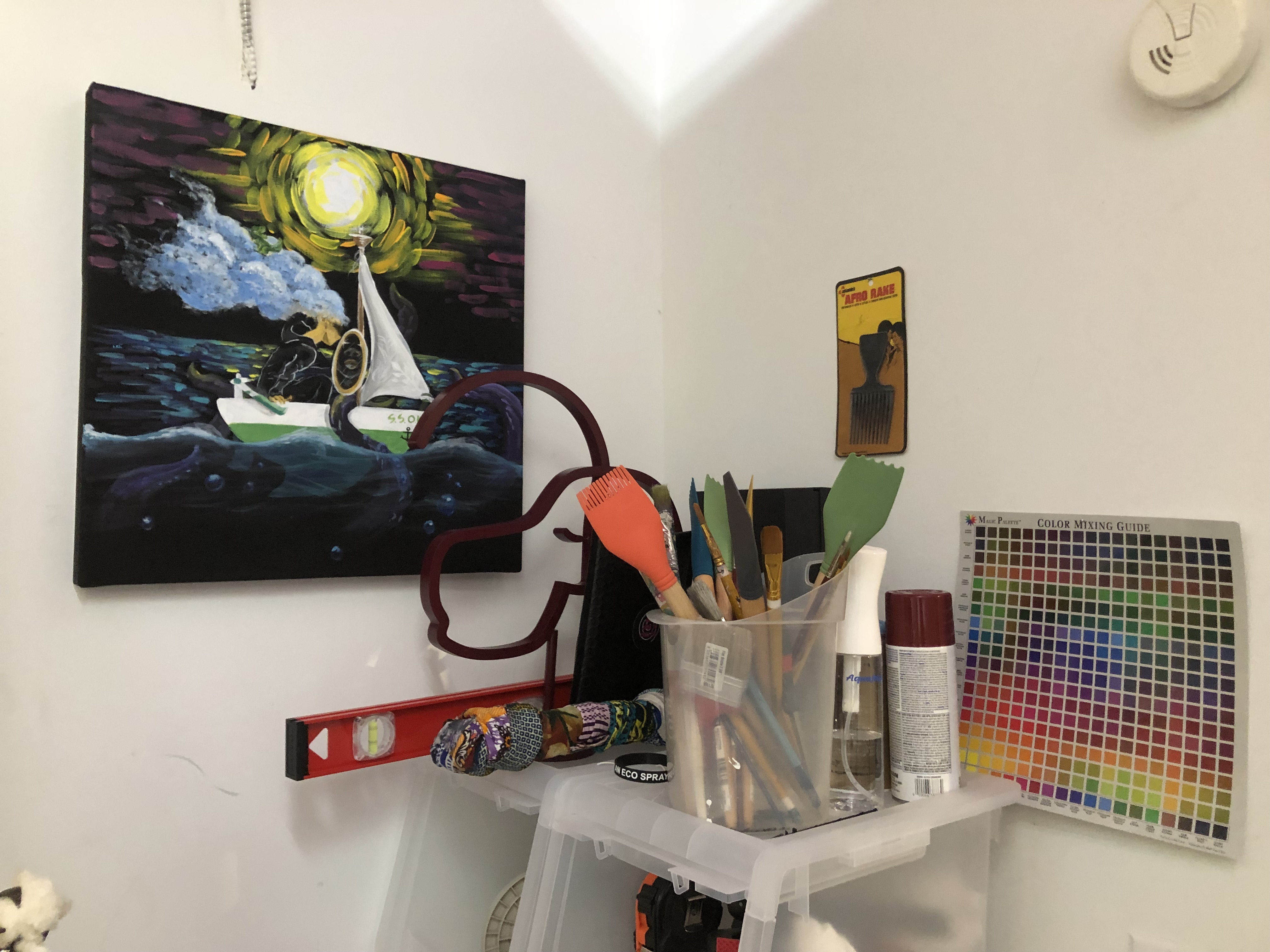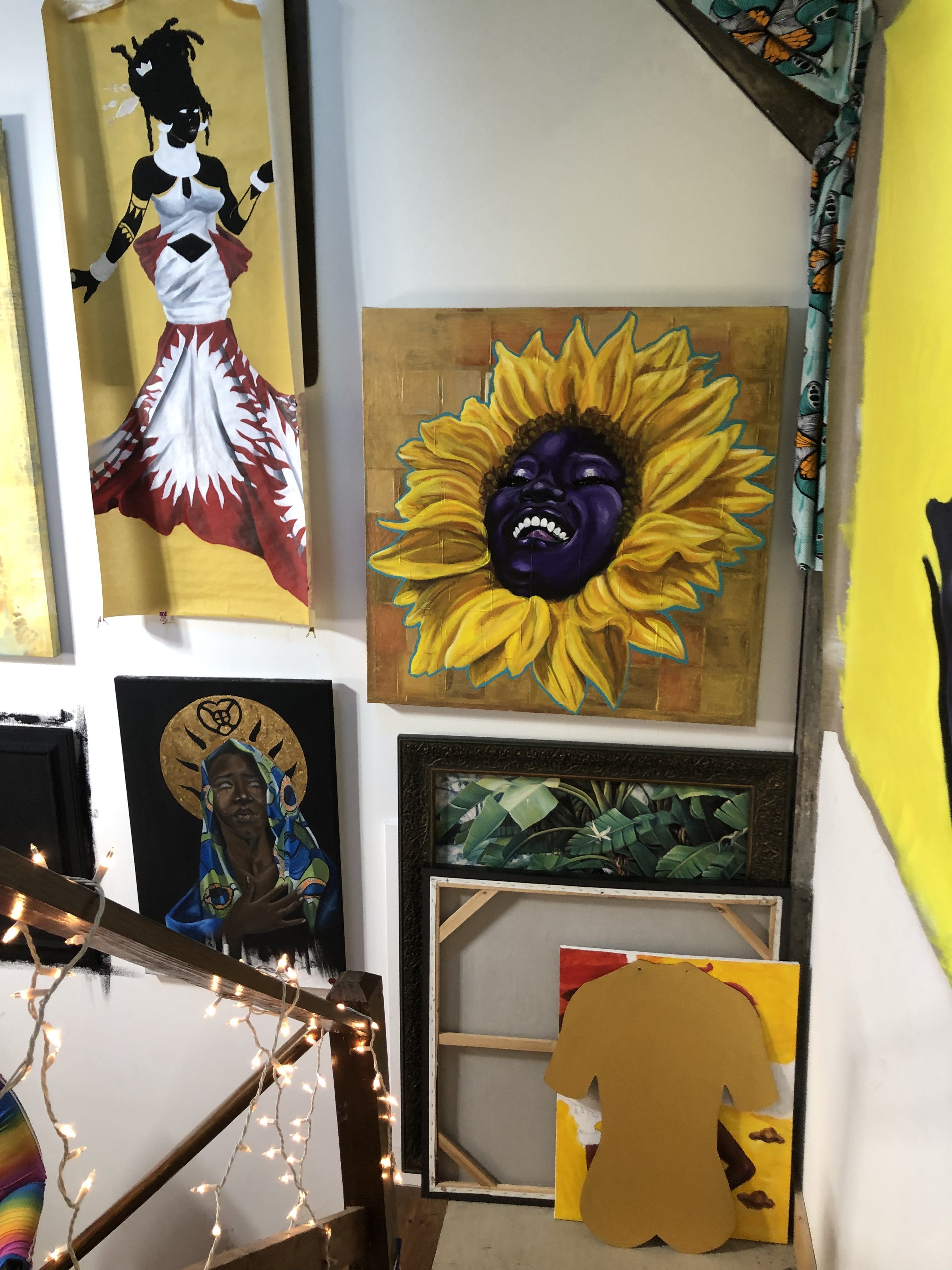 Elisheba Israel Mrozik is a fine artist and international award-winning tattooist. In 2011, she became the first licensed black tattoo artist in Middle Tennessee and opened One Drop Ink Tattoo Parlour and Gallery in Nashville, Tennessee with the aim of providing Ink for All. She has shown fine art at the Frist Art Museum and Fisk University's Carl van Vechten Gallery among others. Now the 2020 Nashville Emerging Leader Award winner is shifting her focus to providing fine art with community purpose in the form of large scale public art and community engagement. Elisheba is an active member of the community sponsoring charitable events, teaching art classes, supporting schools and other community building endeavors to support and grow the careers of artists of color and artists in underserved communities.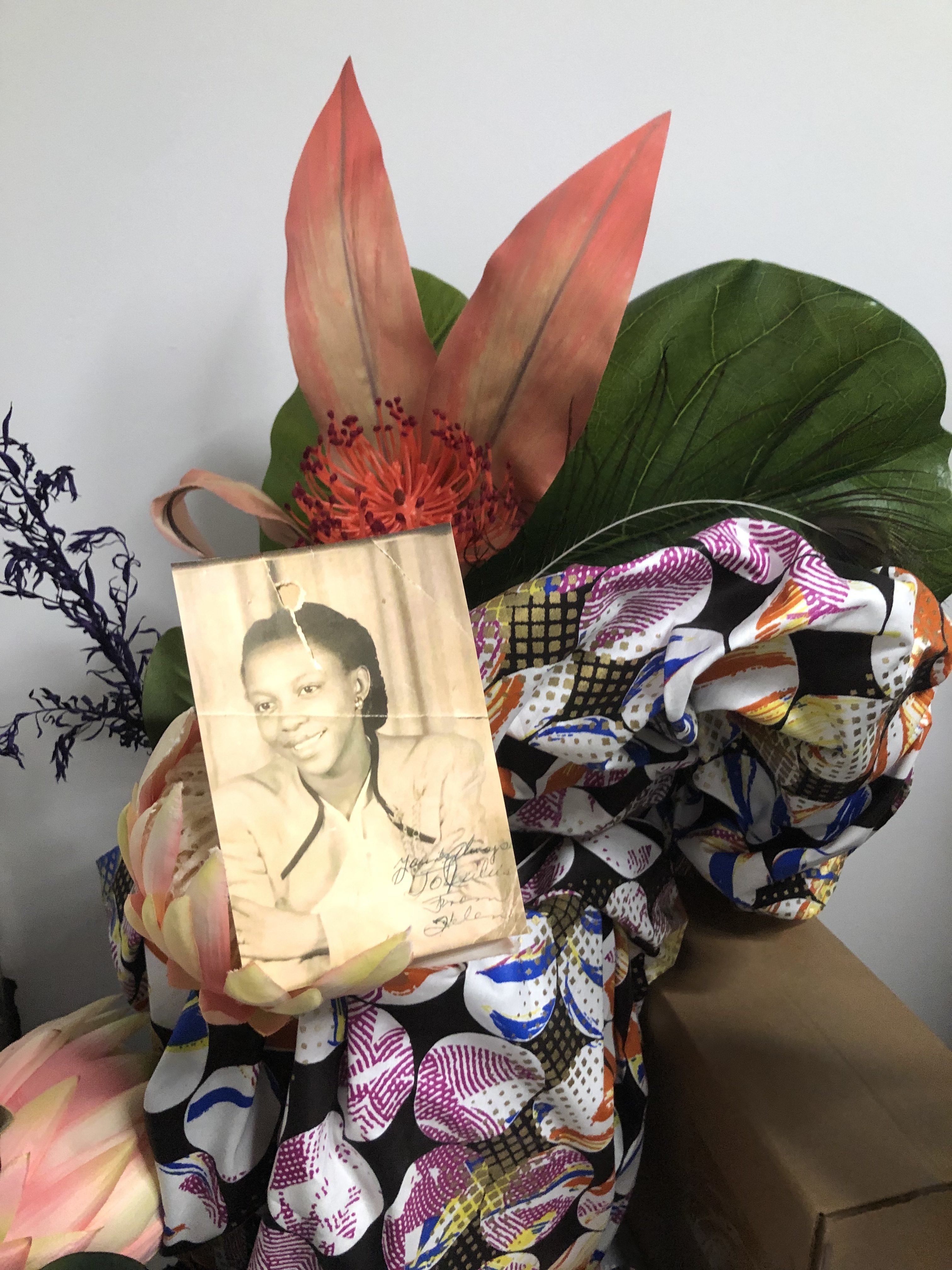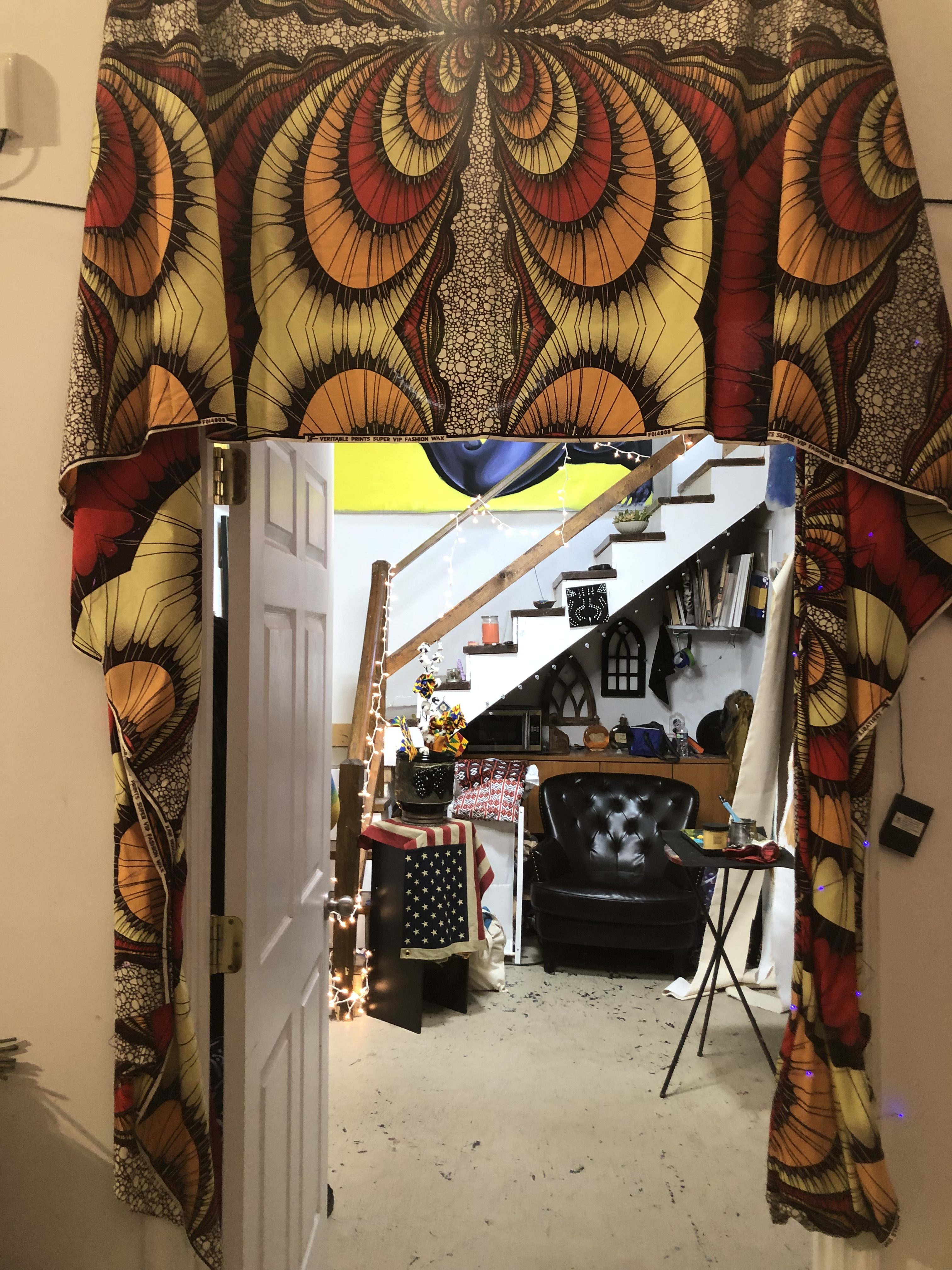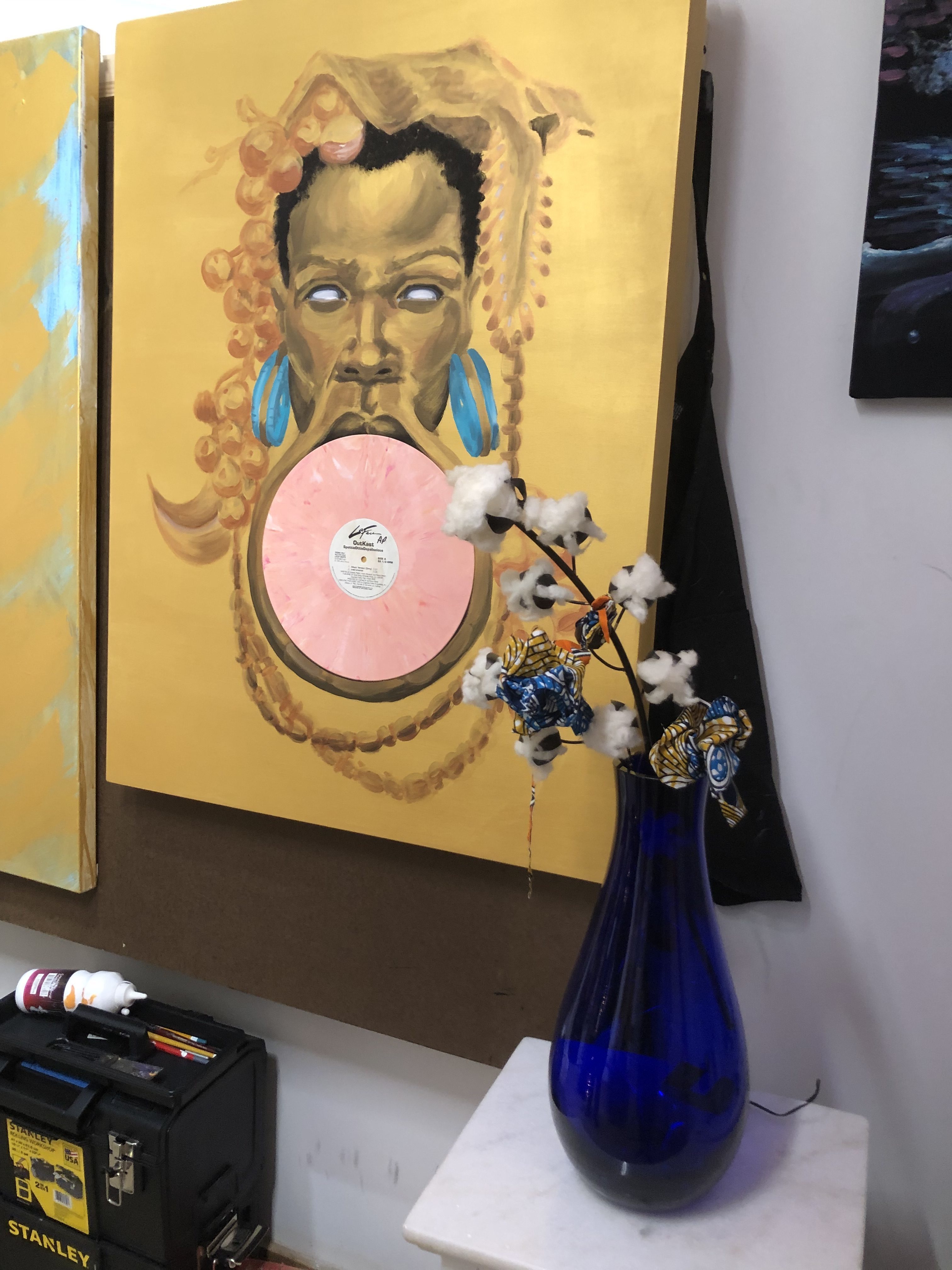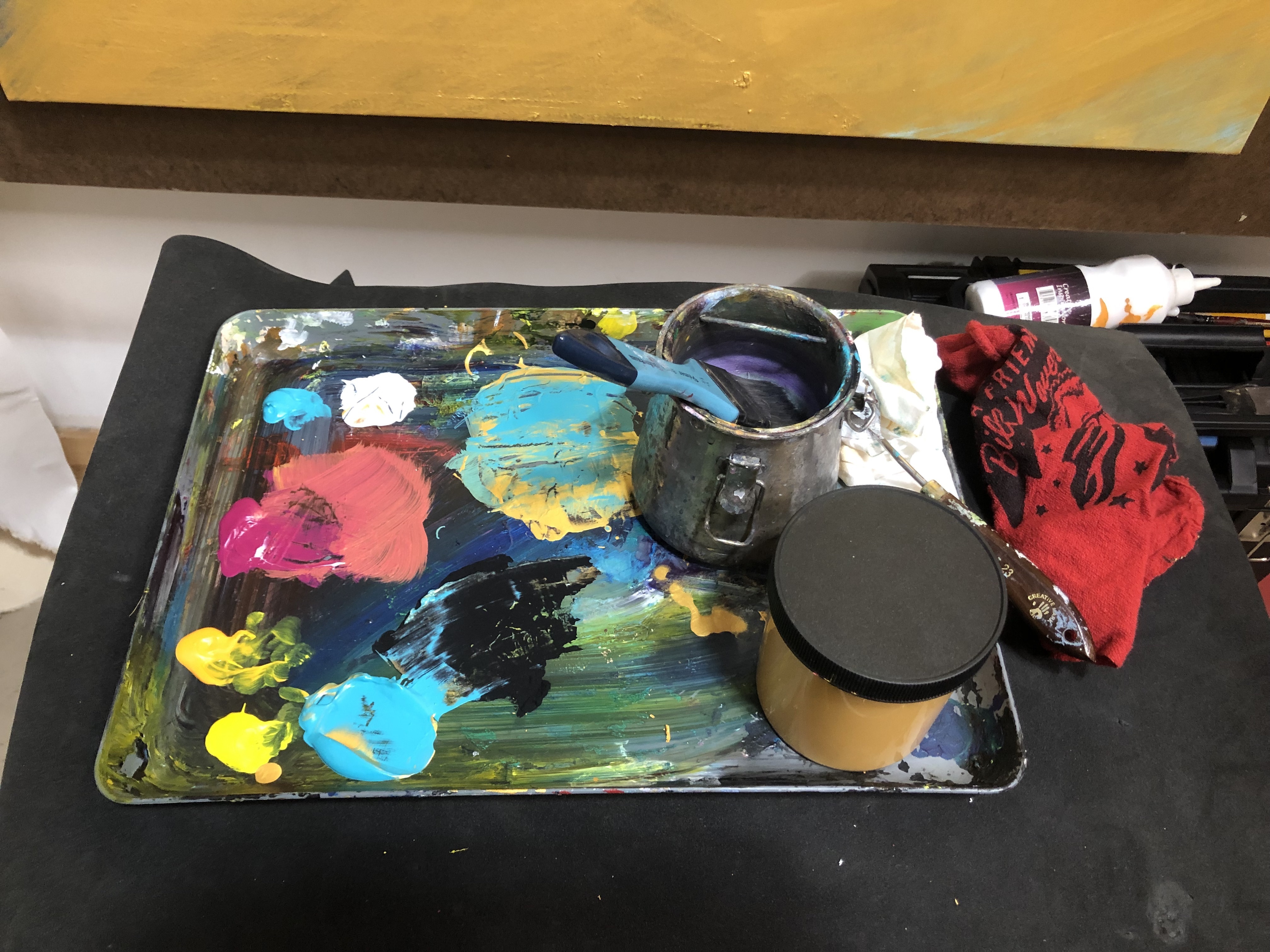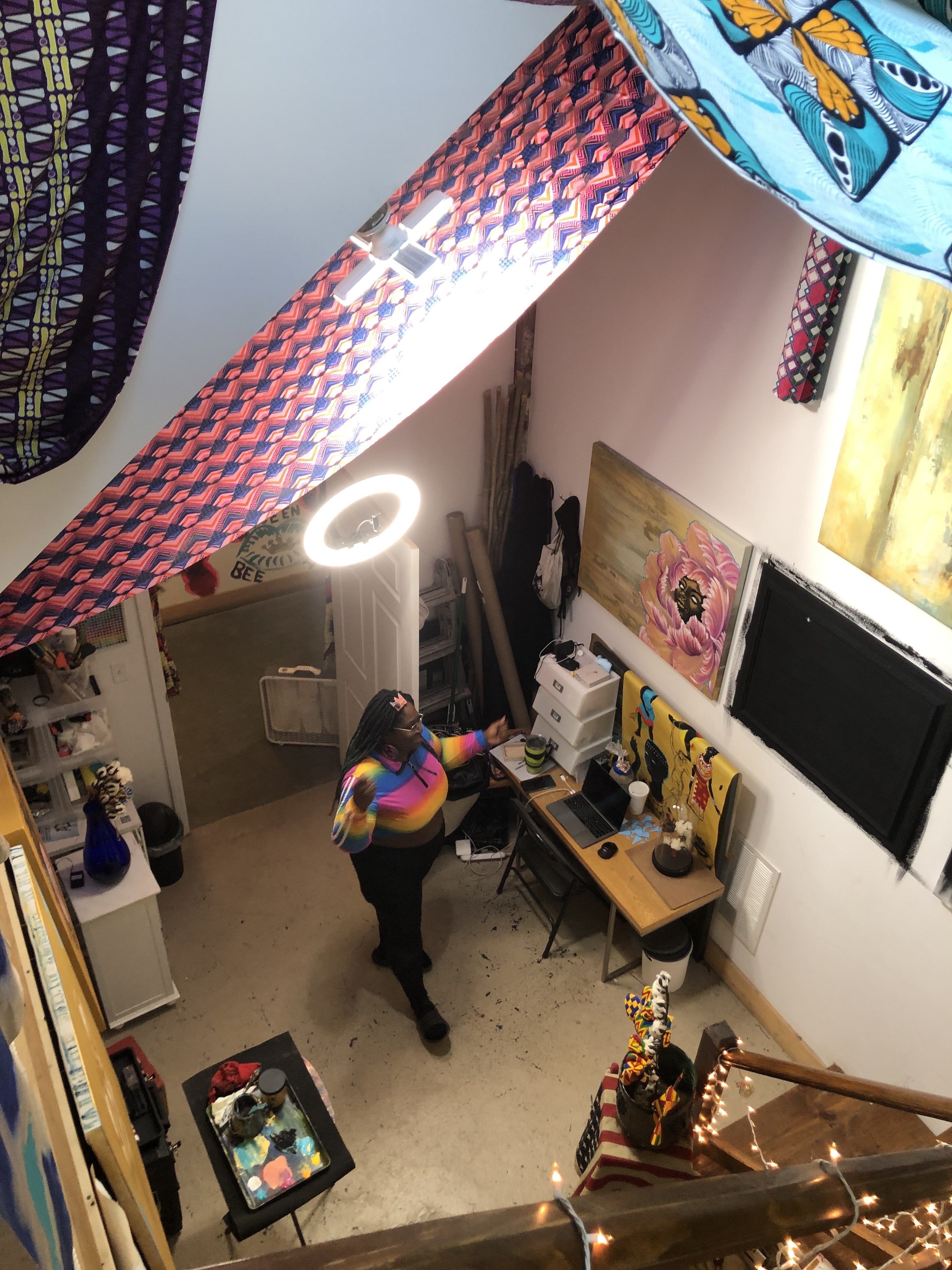 ---
* studio visit and photos by Rachel Bubis

Rachel Bubis is a Nashville-based independent arts writer, regular contributor to The Focus blog, and LocateArts.org Web + Print Manager for Tri-Star Arts.