VIRTUAL STUDIO VISIT: JOE NOLAN
MAY. 15, 2020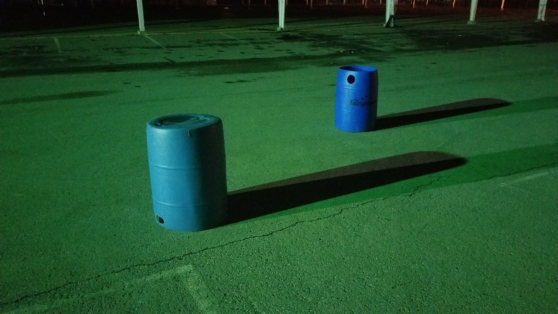 VIRTUAL STUDIO VISIT: JOE NOLAN
MAY. 15, 2020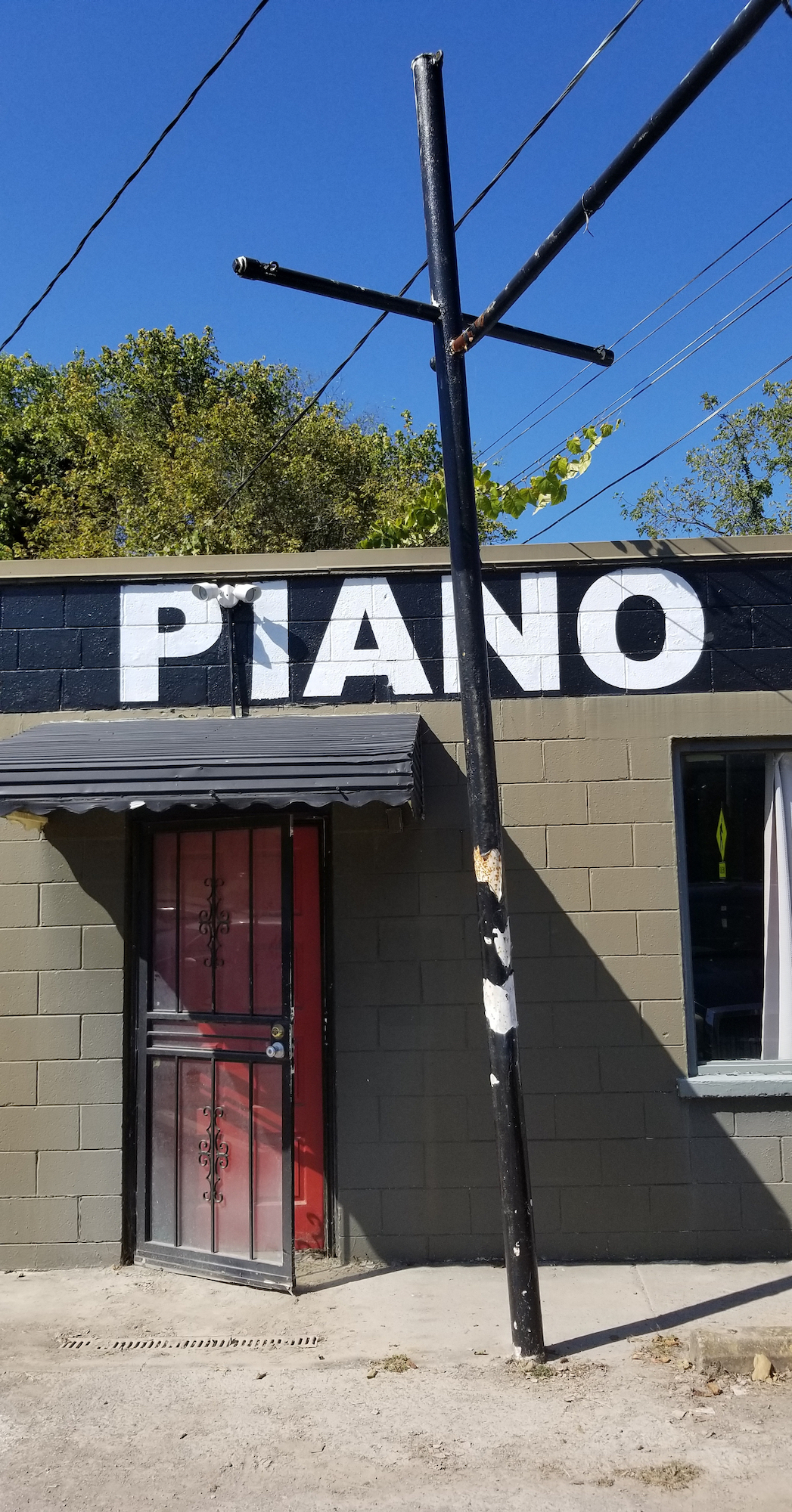 "This photograph [above] was on display at the Stories of the South exhibition at Ground Floor Gallery & Studios in Nashville this March before the show was shut down by the global pandemic.
I'm promiscuous when it comes to mediums and materials so I've revived an old Fluxus term and describe myself as an intermedia artist. My practice includes photography, public radio poetry broadcasts, live performances, musical releases, multimedia paintings, public projects, as well as critical writing about art and film.
My studio is as fluid as my practice: I have a great space for writing at home and I'm working on getting my recording workstation set up after recently moving. I also like to write in libraries and coffeehouses. Much of my photography obviously happens in public spaces, and my drawing and collage works combine analog and digital elements and as a result are also very portable.
I'm the founder of the Pikes Project — a multimedia creative practice focused on Nashville's historic "pike" roadways, and the communities they connect. The Pikes Project began in 2015 as an ongoing series of photo essays published at the WPLN Nashville Public Radio website. The project has expanded to include poetry broadcasts, community art projects, an Instagram account (@pikesproject) and more than 1000 posts by professional and amateur photographers using #pikesproject.
These photographs [below] were all taken one night at the Nashville Fairgrounds off of Nolensville Pike. Night Tickets is currently featured in the Online In Home exhibition at The Red Arrow Gallery.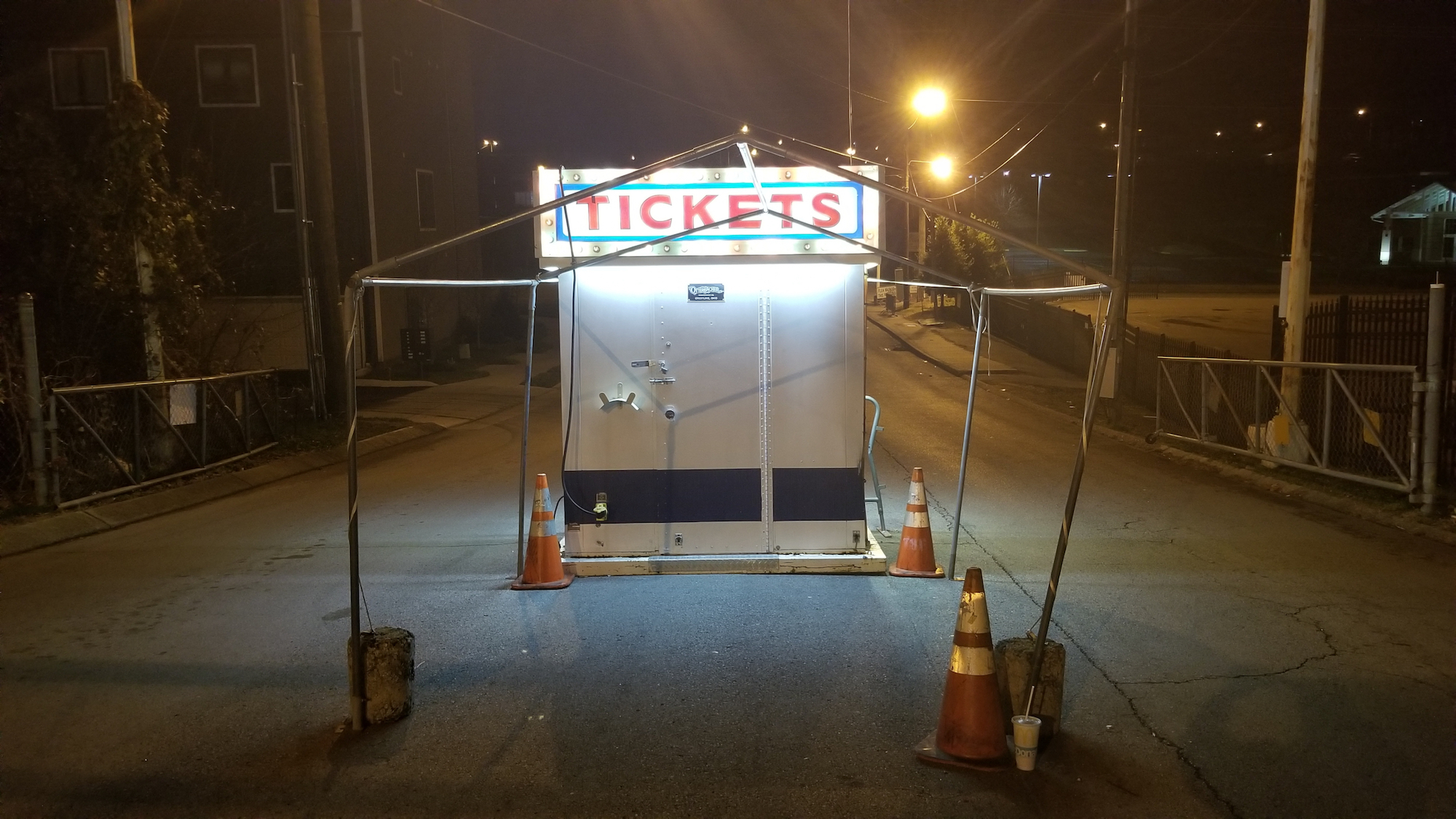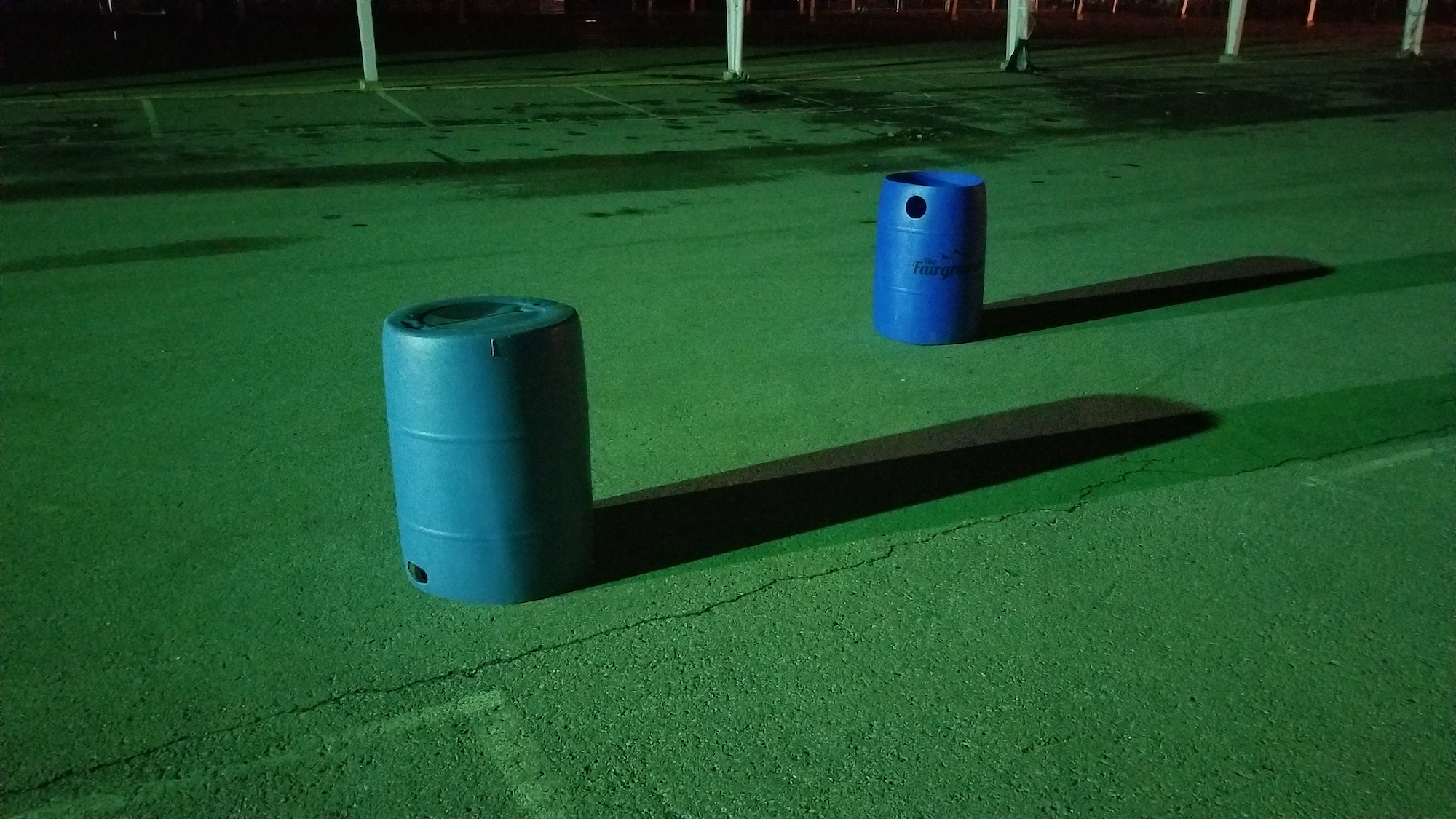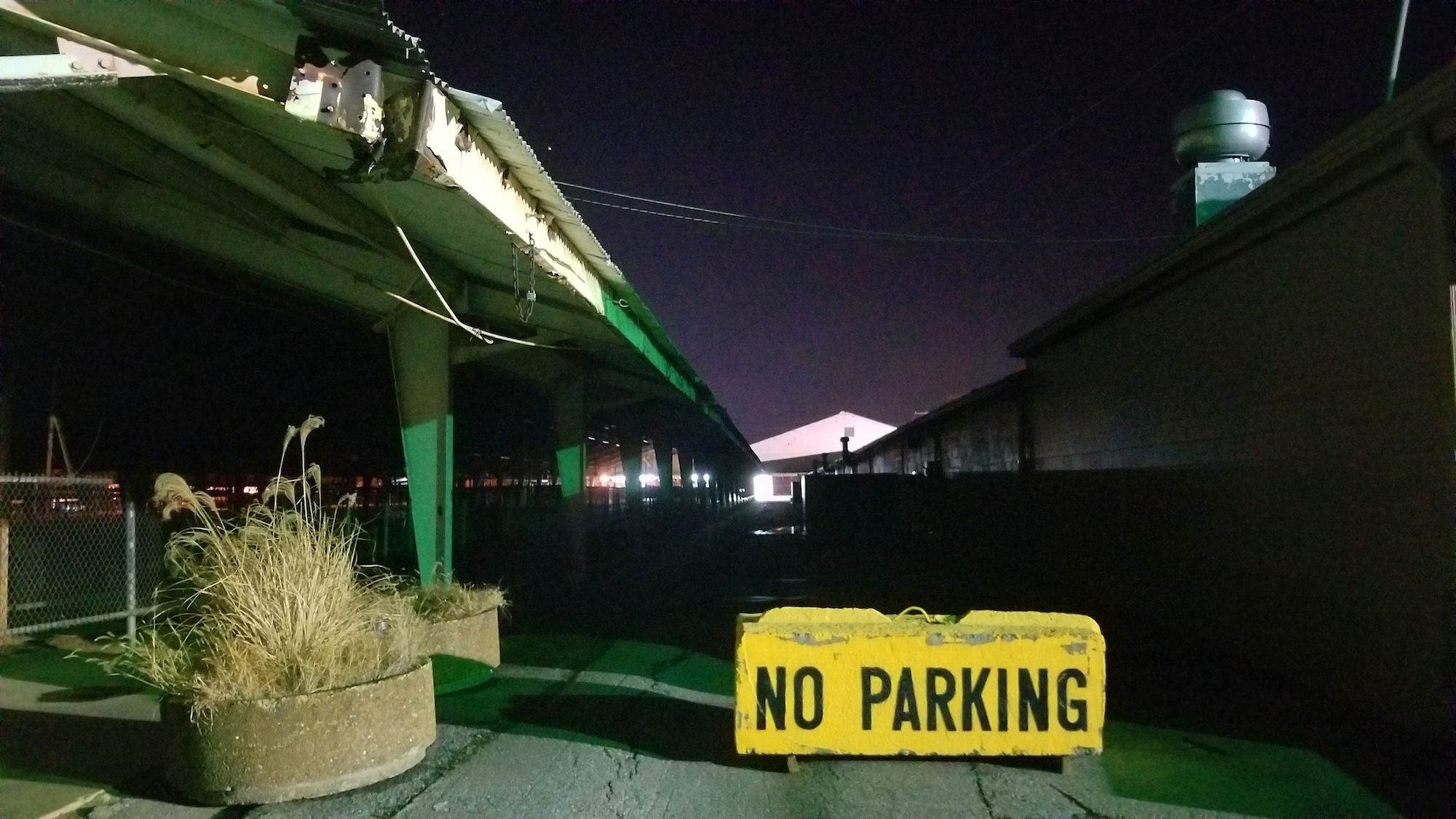 The latest iteration of the project is the Pikes Project Poetry Billboard which was the culmination of a poetry workshop I led for a dozen middle schoolers at the Madison Community Center. I edited the poem together from the kids' individual writings and graphic designer Karen Edgin created the billboard's lightning bug theme. The billboard was on display at the corner of Old Hickory Boulevard and Gallatin Pike in Madison, TN throughout the month of April, 2020 in honor of National Poetry Month.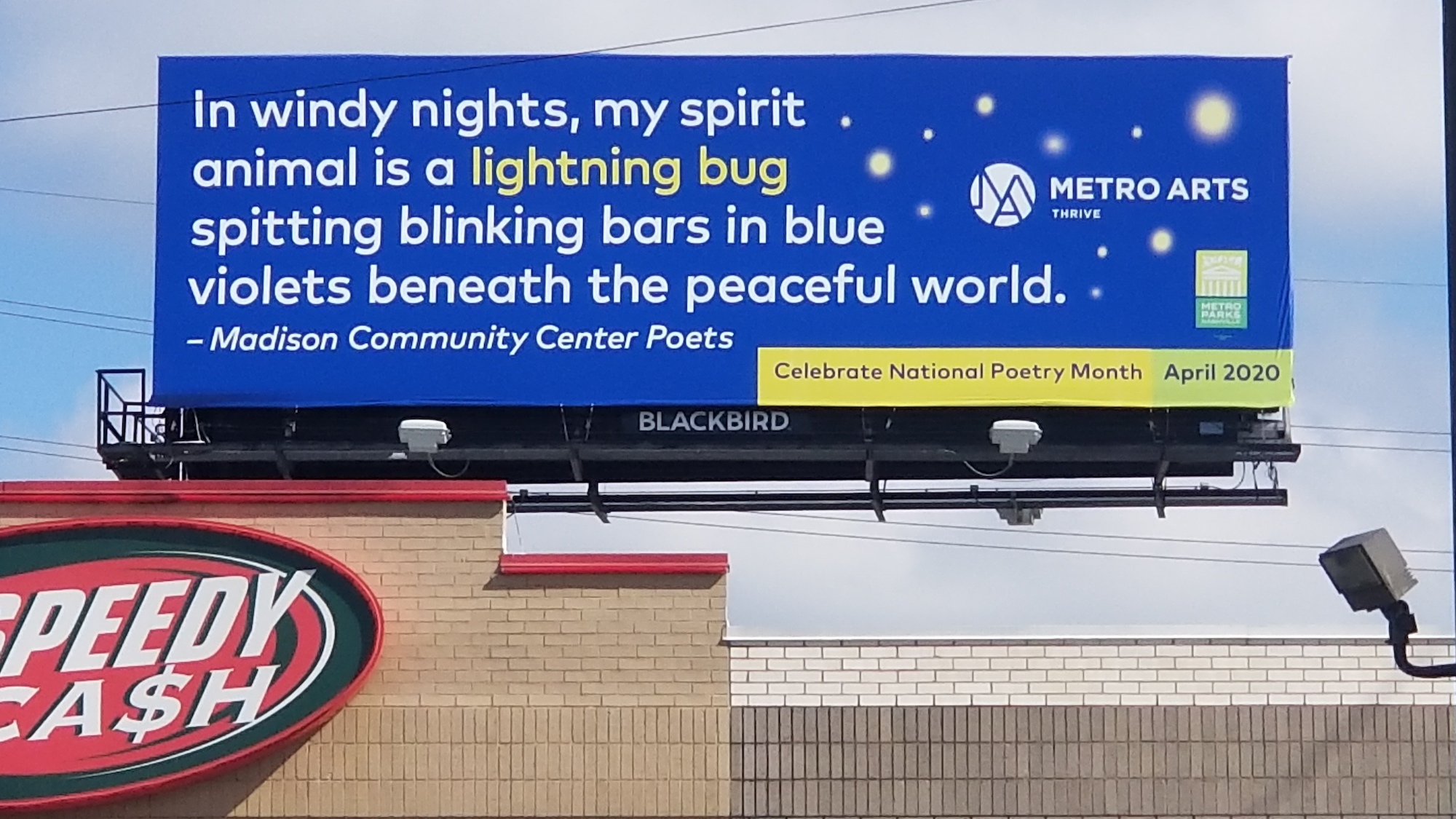 I recently created a series of multimedia collages from the postcards I made from my Pikes Project photographs. The series was inspired by Jason Brown's My View from Home mail art exhibition. I and the Angel is part of the project which is still taking submissions through the end of May.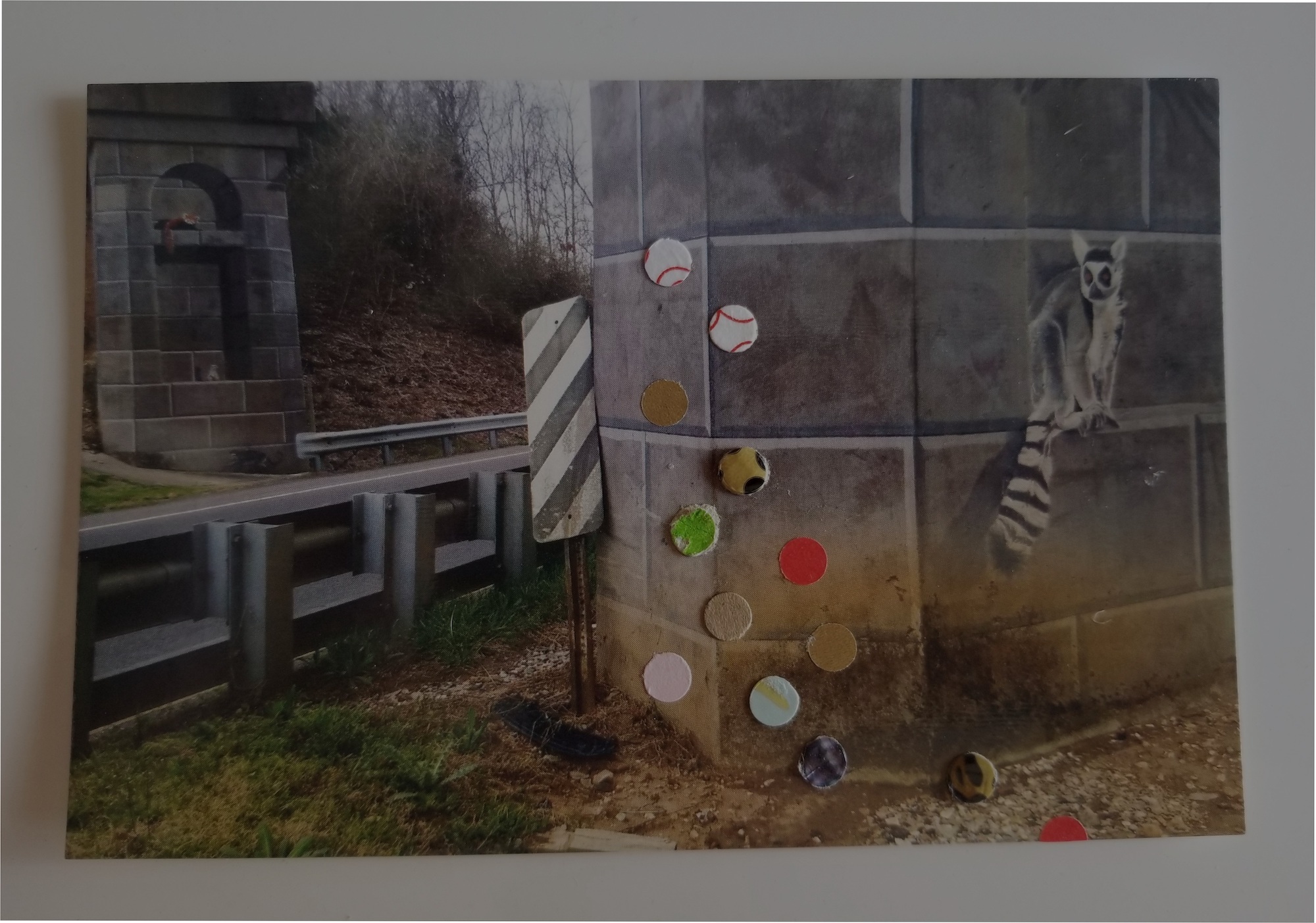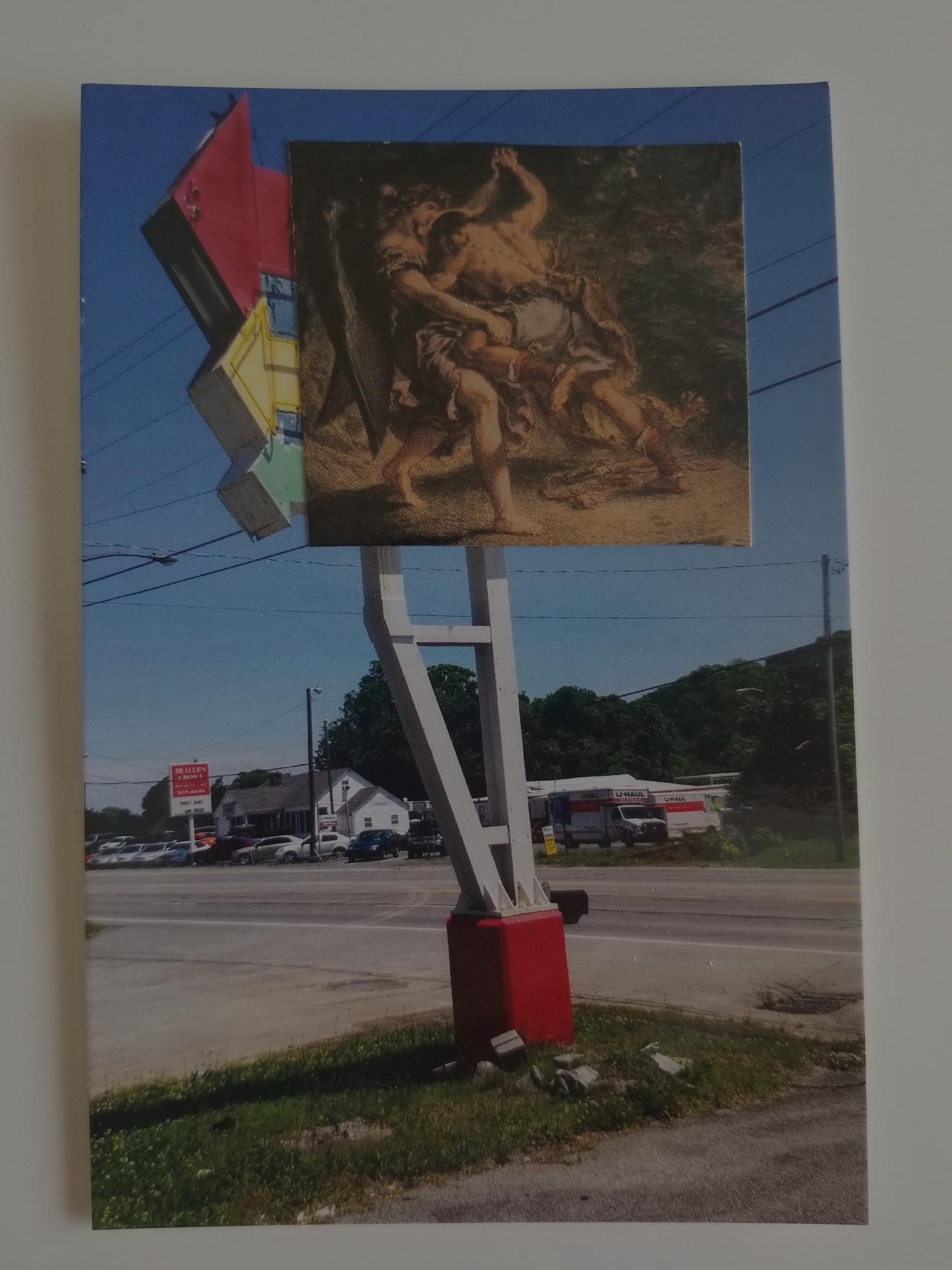 My new multimedia paintings begin on a digital tablet before analog elements are added when the work is printed with pigments onto watercolor paper. These works question assumptions about painting and embrace an aesthetic that combines fundamental elements of modernism with contemporary color palettes. Soft Skull is part of a project organized by the Salt Weekly art journal. All the works are on display @thesaltweekly on Instagram and they'll be printed on a toilet-paper-style roll once the scarce cardboard tubing becomes available."
— Joe Nolan, May 2020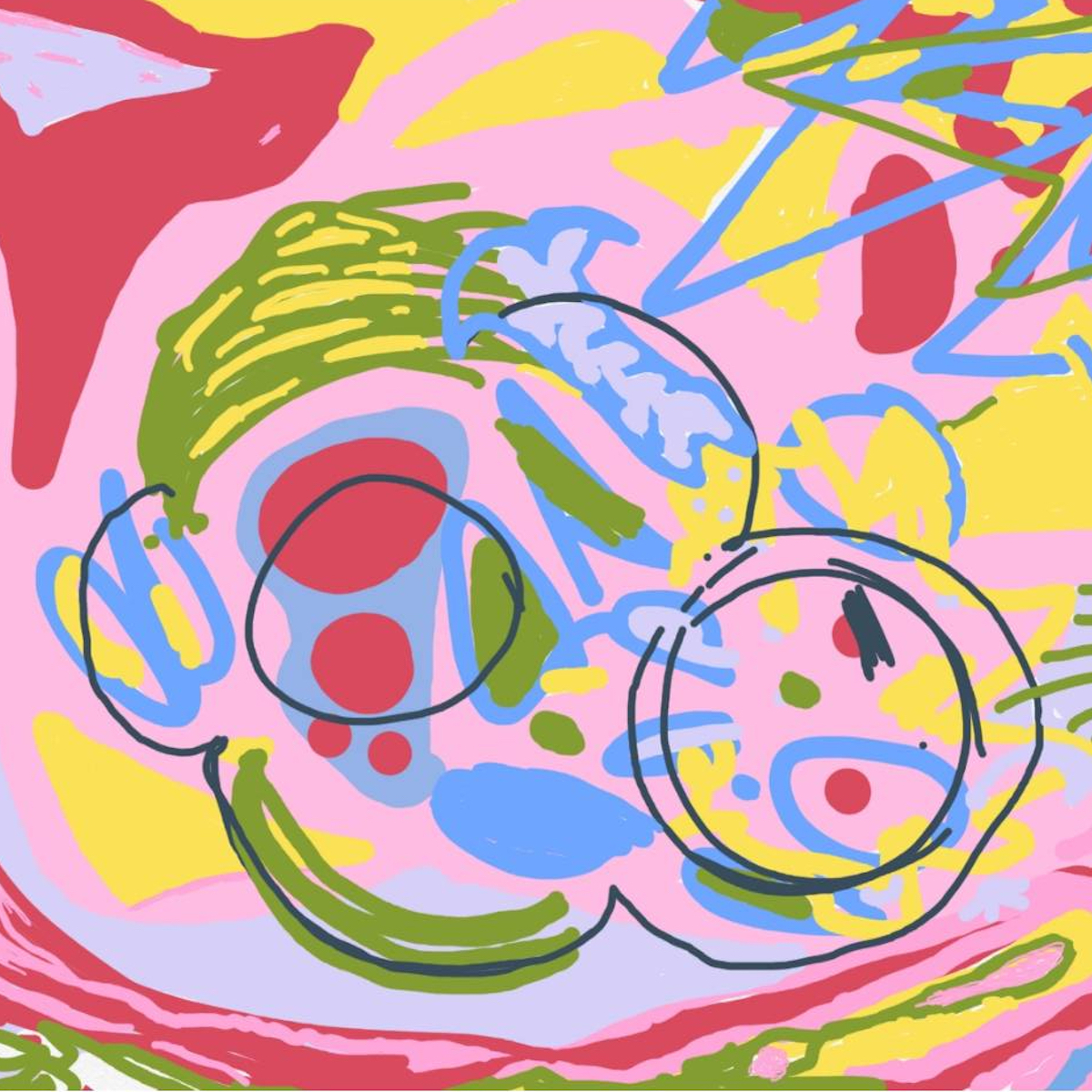 * all images courtesy of the artist