SELECTS: CURATED BY JENNIFER PEPPER
APR. 24, 2020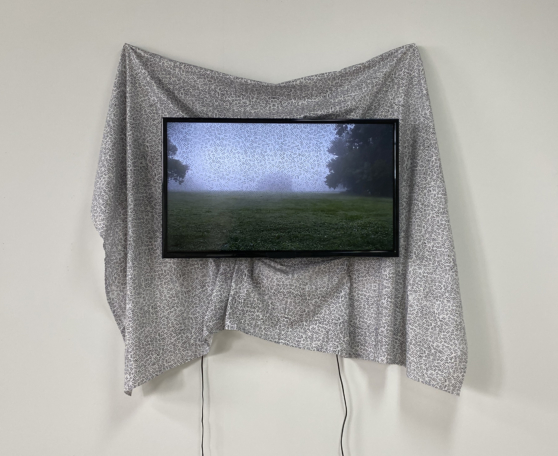 SELECTS: CURATED BY JENNIFER PEPPER
APR. 24, 2020
Curatorial Statement:
"The reality of time and space during the pandemic is for many one of limited physical space yet expanded by what we discover through the window of our screen. The 15th century artist Leon Battista Alberti writes in his Treatise On Painting that artists should "design their paintings as illusionary windows thru which viewers would be able to perceive a new reality." During this time of social distancing and altered schedules and routines, I've been thinking a lot about time-based art — in particular artists who make video works. The very nature of video allows us to observe through other's "eyes" and presents a moving, time-based expression. I've chosen to draw your attention to some slightly older video works which I find relevant and compelling, and I have selected others that I've experienced in galleries. I appreciate the generosity of these artists offering these videos on their websites. Take the time (now that you have it) to get to know each artist's aesthetic voice.
While many of these videos are meant for a large-format screening in a gallery setting, these works offer a powerful punch when viewed on your computer screen (I do recommend watching them as large as you can). In these times of video conferencing, binge watching programs, social media memes, all to fill our sheltered-in-place days, I offer you links to video works by six Tennessee artists."
— Jennifer Pepper, April 2020
---
Screen Time: 6 Video Works for You to Ponder features work by Jesse Butcher, Christopher Spurgin, Jana Harper, John Warren, McLean Fahnestock, and Jonathan Rattner.
---
The multidisciplinary work of Jesse Butcher is fueled by constant consuming of film, music, and literature. You may know of his drawings, prints, and installations that examine pop culture and politics. We begin with his single channel video "Levitating" because it presents spectacle, celebrity, and escape — options I think many of us scrolling through on our screens might land on as we sit on our couches. Old footage shows Houdini performing the Straitjacket Escape while suspended over 46th Street and Broadway in Manhattan, circa 1915. This publicity stunt was performed for free as a ploy to get people to buy tickets to Houdini's stage shows across the country. Over this footage plays the hyped theatric commentary from a more recent World Wrestling Entertainment event involving the renowned professional wrestler the Undertaker.
Jesse Butcher, Levitating, single channel video, 2010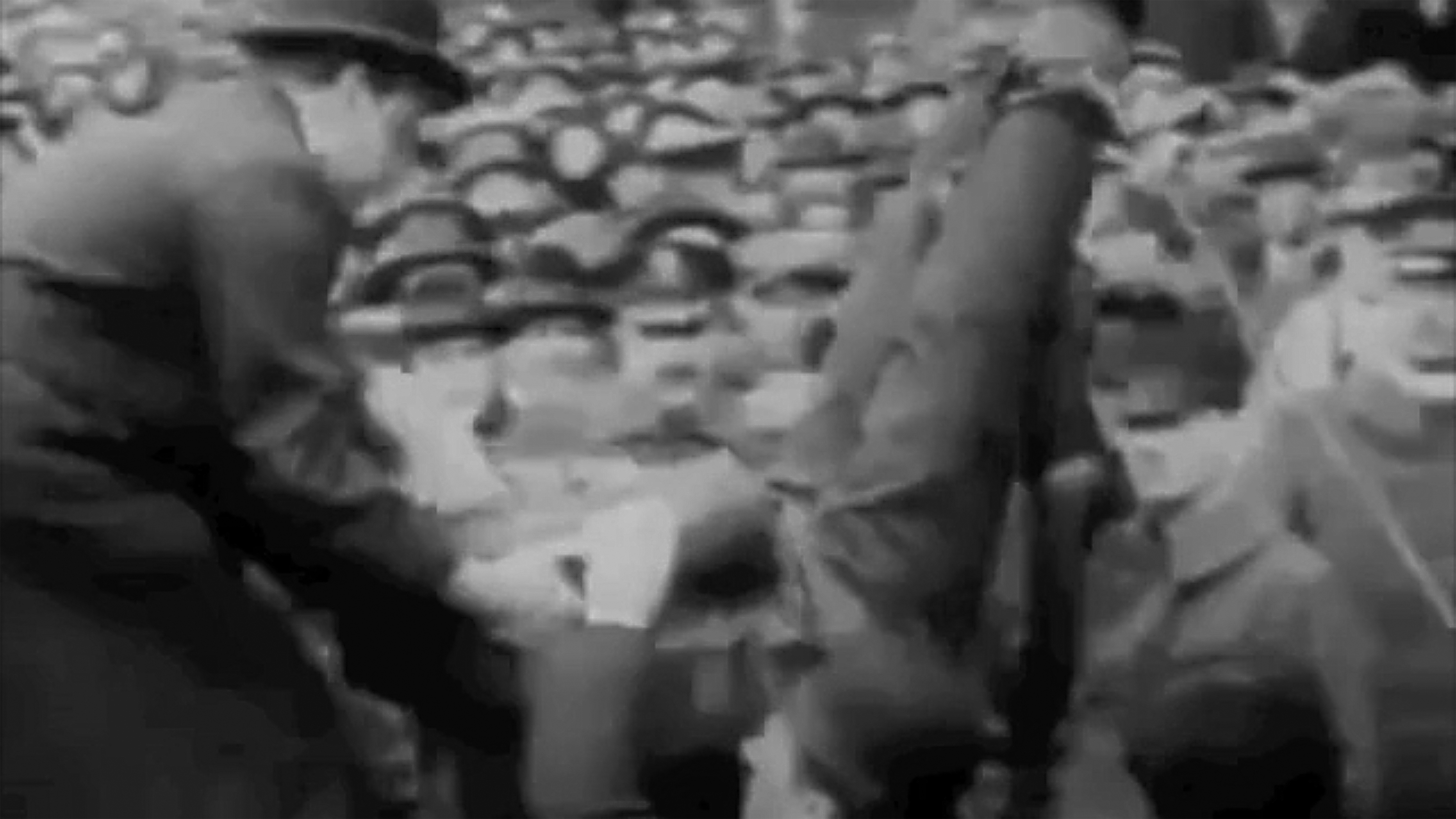 Christopher Spurgin's Everybody These Days feels like a response to our current pandemic. As a time-based, sound, installation, and video artist, Spurgin mines 16mm and 8mm source films to produce new narratives. In this short, Spurgin manipulates footage from the 1959 romantic comedy Operation Petticoat. The footage sourced from an old faded print begins with a sickly-looking pink submarine. He has formatted the video on a vertical — relating it to our ubiquitous vertical cell phone screens with multi-windows competing for our attention and revealing the film strip raw with its perforations. The original plot follows a cast of Naval crew and rescued nurses trapped aboard WW2 submarine headed for the scrapyard. Spurgin recontextualizes clips from the comedy removing figures so they appear as apparitions. The overlaid soundtrack of ominous 50's b-movie horror music evokes unease. Spurgin writes "that a mysterious contagion has spread among the crew and passengers of a submarine at sea".

Christopher Spurgin, Everybody These Days, 35mm to Digital Video, 4:42, 2019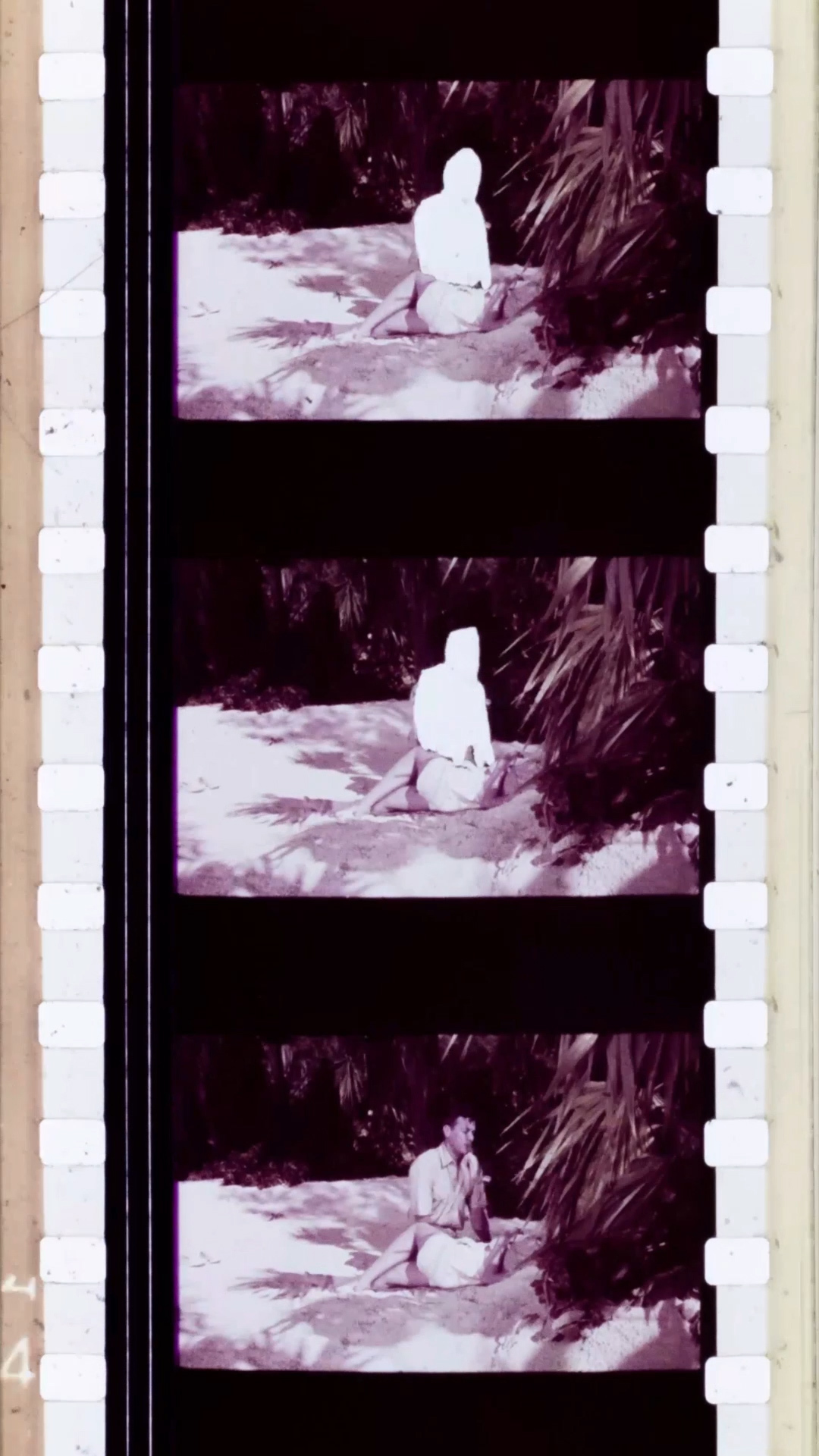 Jana Harper's Horizon Broader Is, The The You Fly is a reverie that combines three views of the Washington Monument and a rich soundtrack layered with the garbled sounding speech of Kurt Schwitters reciting the poem "Ursonate", (a sound poem recorded in 1932) and political sound bites from Ronald Reagan's 1964 campaign address "A Time for Choosing", Franklin D. Roosevelt's 1933 Inaugural speech, and Dwight D. Eisenhower's 1961 Farewell address (Military Industrial Complex speech). Looming and ever present, the obelisk as a powerful symbol produces both shadow, reflection, and syncopated direction. The timing and rhythm of the soundtrack overlaying the imagery make me think of Jana's more recent work in which works like This Holding are sensitively choreographed, politically conscientious, and draw on constructs of the collective consciousness. As for the curious title, Jana explains:

"Because I was referencing Dada in this piece, I took a "found" title [The Horizon is Broader, The Higher you Fly] from an old advertisement and "dada-ed" it. Meaning I cut up the words, shook them up in a bag and the order they fell out became the title of my piece."
Jana Harper, Horizon Broader Is, The The You Fly, 3-channel video, 2016

John Warren expertly plays with the natural technical tendencies of what some would consider obsolete film cameras. John uses a 16mm Bolex motion picture camera to craft visual poems such as "Vestige". I find John's video work beautifully gestural and painterly. With their shifting collage of vistas and close-ups, his video works feel like the effervescence of memory. Symbols of manmade and nature, domesticated and wild surface as the footage rolls. This immersive work reflects on the transient beauty of late summer with a sense of longing and foreboding as the viewfinder gently rakes downward and through a meadow during a rainstorm.

John Warren, Vestige, 16mm film, 2015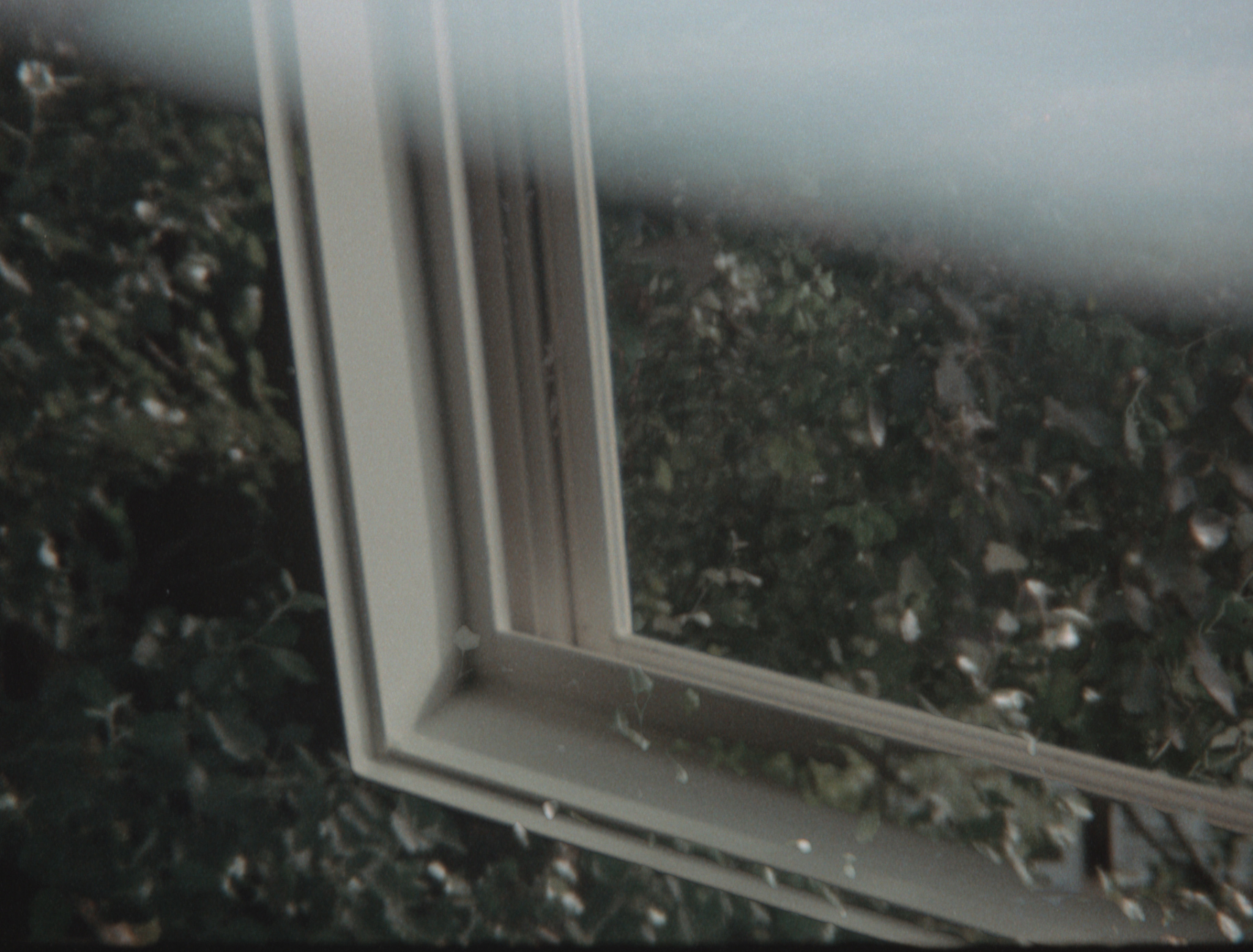 McLean Fahnestock's videos are often part of a larger installation that includes architectural sculpture that convey a sense of place. Over the past couple of years, I've been watching on Instagram as McLean melds and animates images of picturesque landscape with patterns lifted from the designs found on the interior of security envelopes. The designs become sky or backdrop to sublime landscape views and as such are animated. Many of these looped videos are without sound and meditative as they are created as elements in a larger installation. Secured World View (foggy) choreographs the animated cross hatch design appropriated from a security envelope to the ambient sound of crickets at dawn in a local foggy meadow.

McLean Fahnestock, Secure World View (foggy), video installation, 2019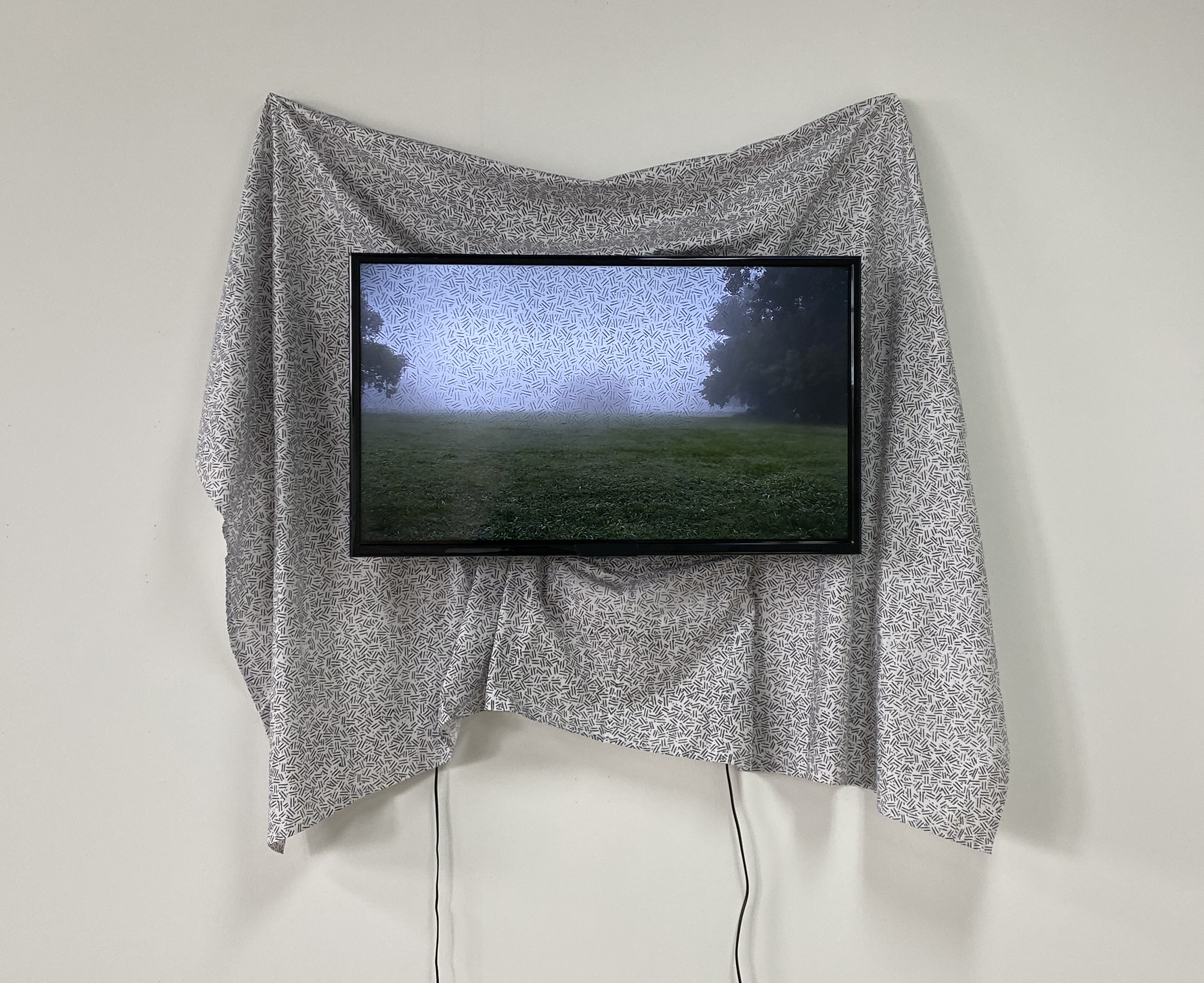 And for the finale of our online exhibition, Jonathan Rattner has generously shared an excerpt from a short film that is currently on tour to several national film festivals. Grey Seals is a collection of observations filmed on super eight and digital video that pieces together sounds, written word, and places both past and present. We get the sense of being on both land and sea, confined and free, as we are brought on a journey of sorts — following a toddler as he moves along a neighborhood street and later archived film of driving along a winding road. While Jonathan's other video work weaves together his existential observations with an elegiac sense of the present, Grey Seals feels profoundly hopeful as the search for the elusive grey seal conveys a poignant metaphor for the lived experience of family and the passage of time.

Jonathan Rattner, Excerpt from Grey Seals, super eight film and digital video, 2019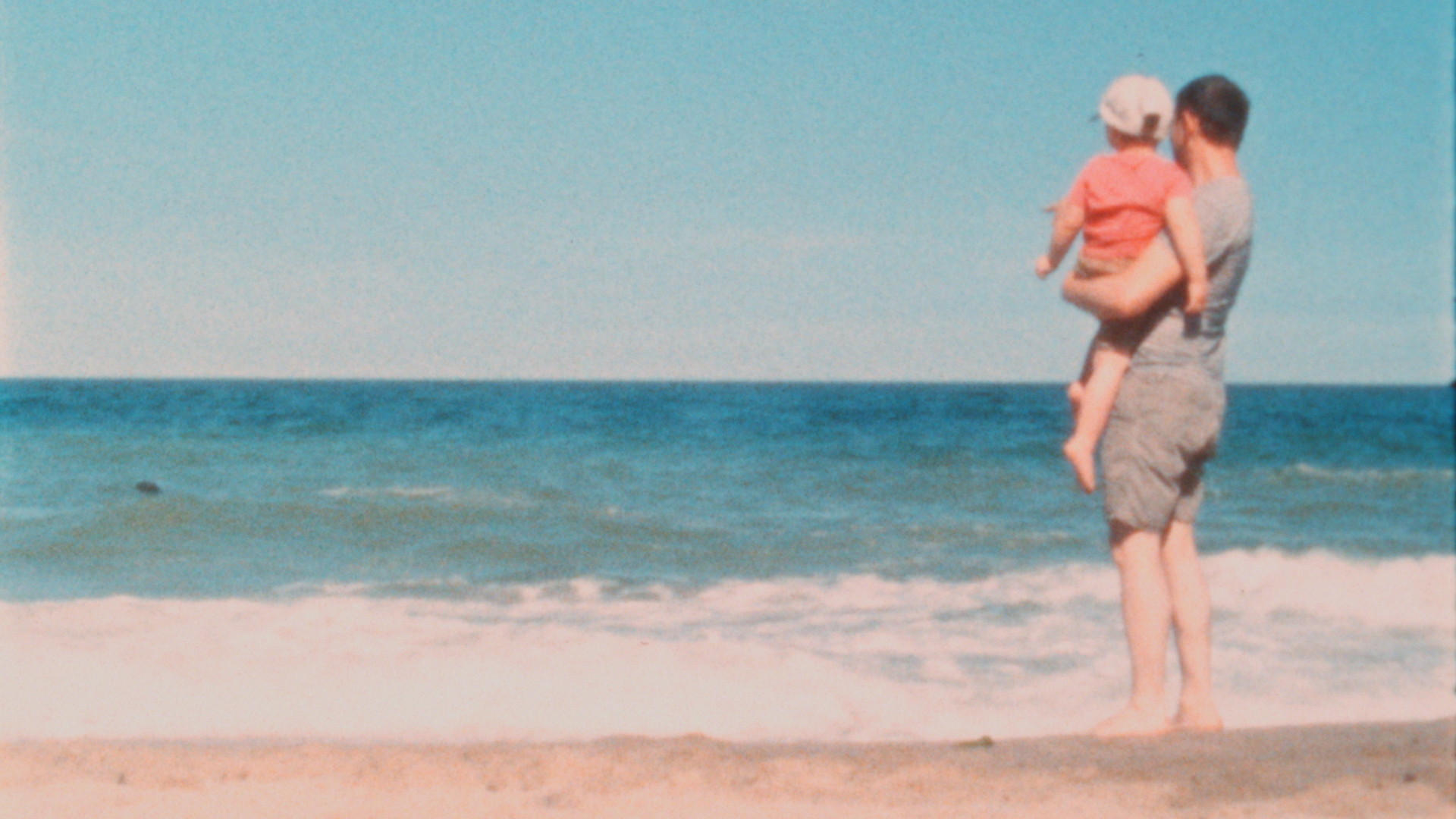 Curator Bio:

Jennifer Pepper received her MFA in Studio Art from the University of North Texas and BFA in Painting and Drawing from the University of Tennessee, Knoxville. Originally from Louisville, Kentucky, she calls Franklin, Tennessee home after thirteen years in Dallas, Texas spent exhibiting, working in art restoration and museum education. While much of her attention has been devoted to raising two sons since moving to Tennessee in 2005, her experiences on a wooded and wild property outside of Nashville has inspired her to meld the technological with the botanical. Her work (which includes painting, drawing, sculpture, installation, sound, and video) draws from elements of landscape that she comes in contact with daily ~ such as the rapid growth of invasive plants, loss of honeybees, and the weather. She is an active member of the Nashville artist community as a member of Coop Gallery, a board member of Tri-Star Arts, and in teaching Art Studio courses and Art History at Belmont University and Lipscomb University.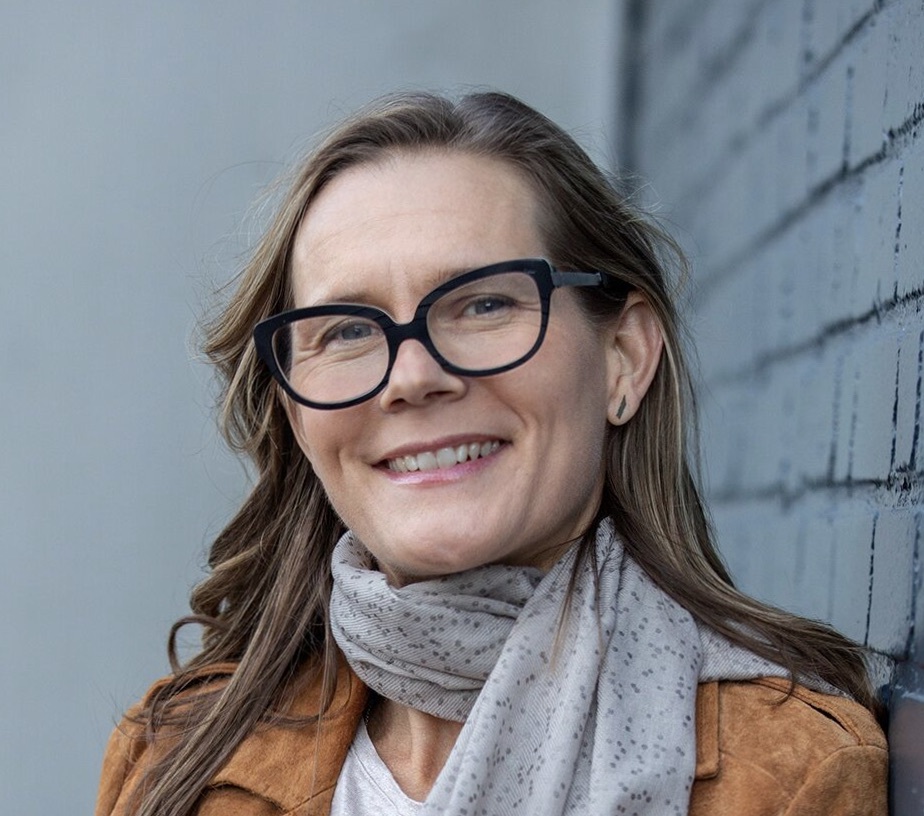 ---
* all images, film, and video content courtesy of the artists