GALLERY VISIT: ELECTRIC SHED
JUL. 24, 2020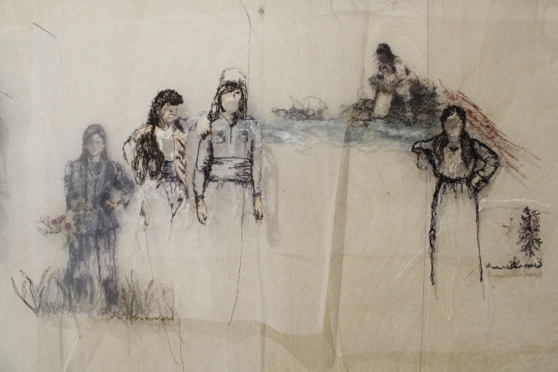 GALLERY VISIT: ELECTRIC SHED
JUL. 24, 2020
The Electric Shed (Nashville, TN) was established in 2018 by artist David Onri Anderson. He continues to direct the gallery space and oversee programming. The current exhibition on view is Mashallah, Mashallah, Mashallah by Beizar Aradini and may be seen by appointment (masks required) through July 31, 2020. Interested parties may send a DM request to the gallery on Instagram @electricshedtn.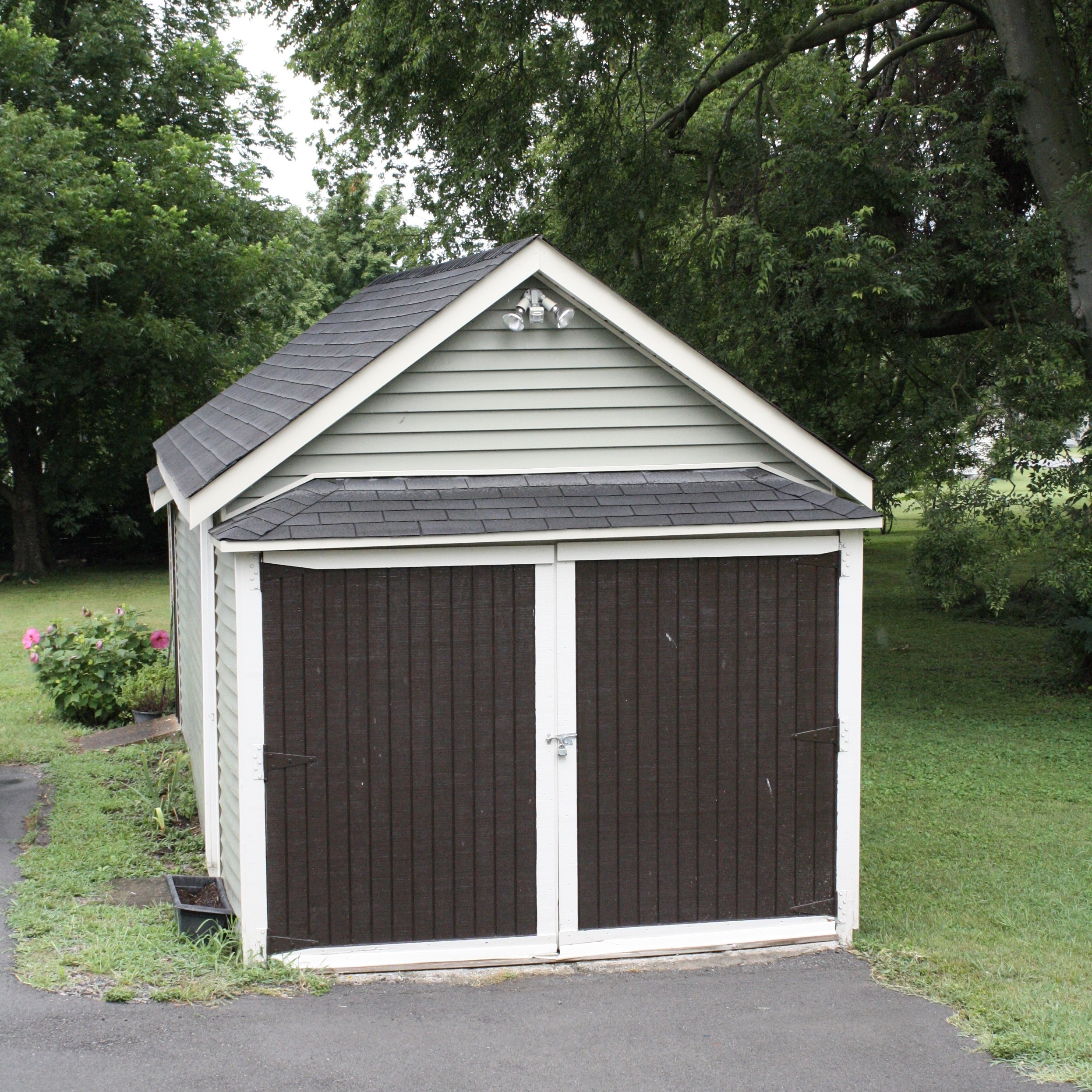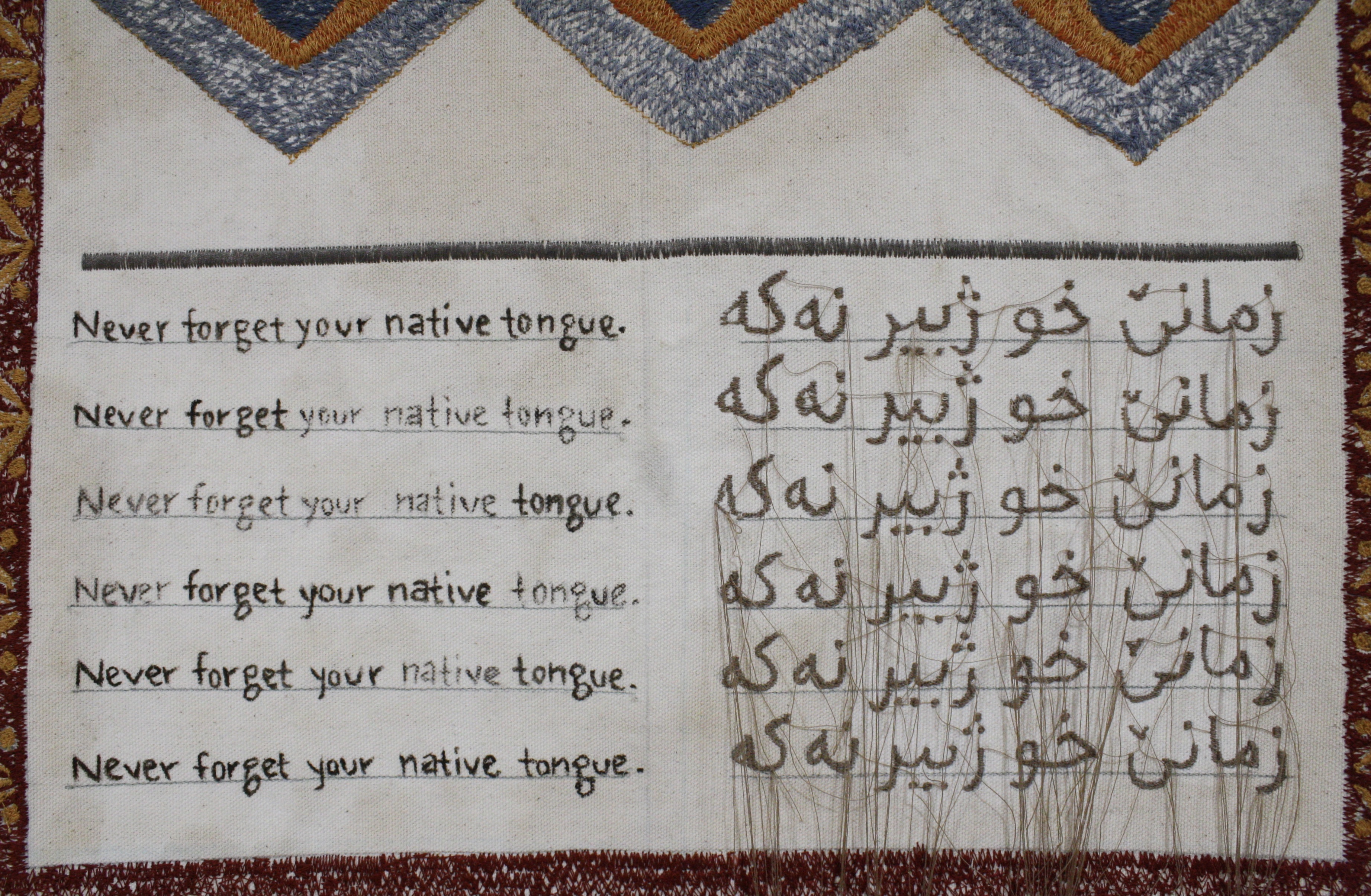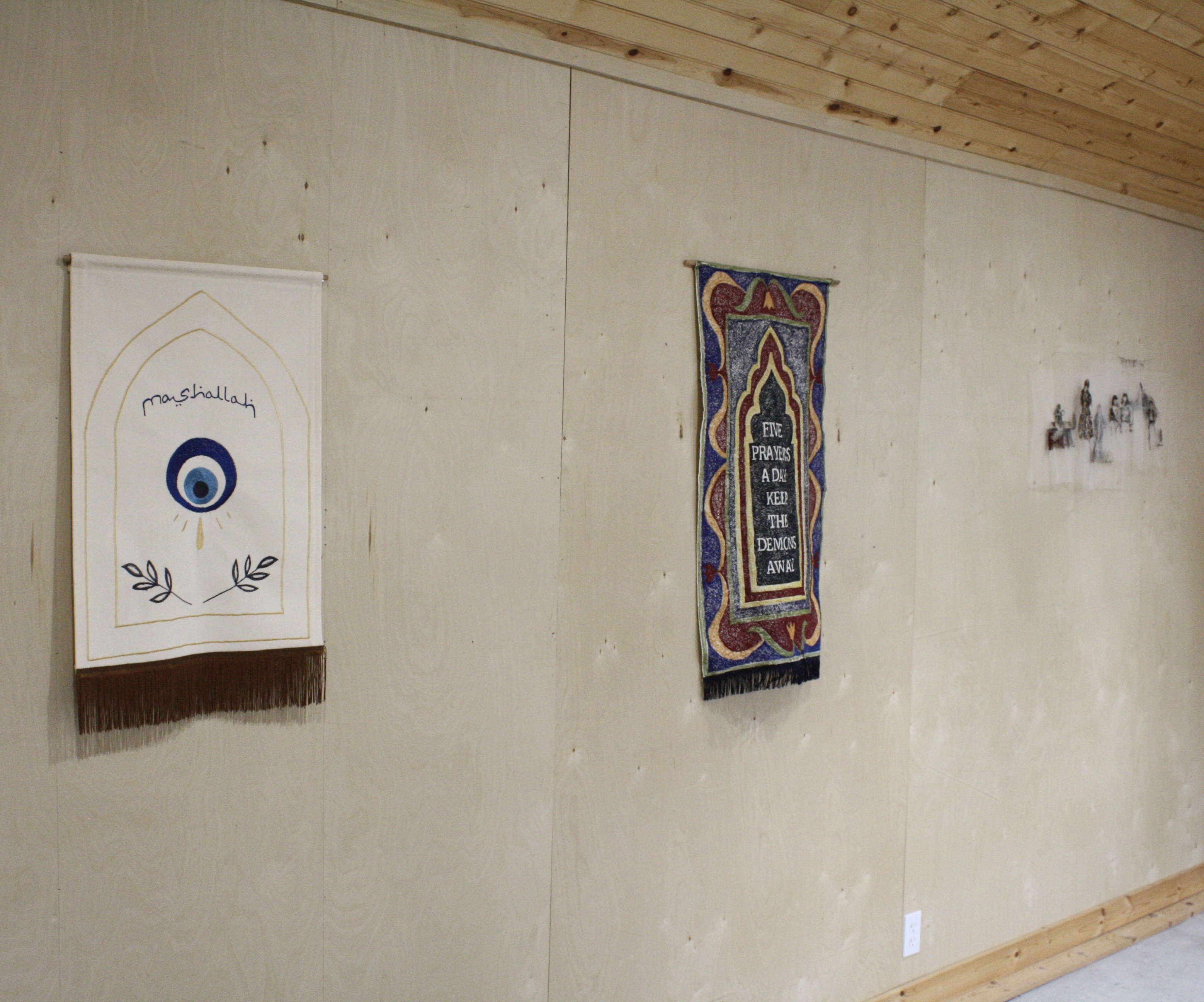 "Individuals in diasporic communities experience a double consciousness, knowledge from our motherland and a perspective that is consonant with our place of residence. Memories, language, and traditions become essential to bind the past and the present, shaping our fragmented identities. There's a sense of in-betweenness in this hybrid culture, a constant tug of holding on and letting go."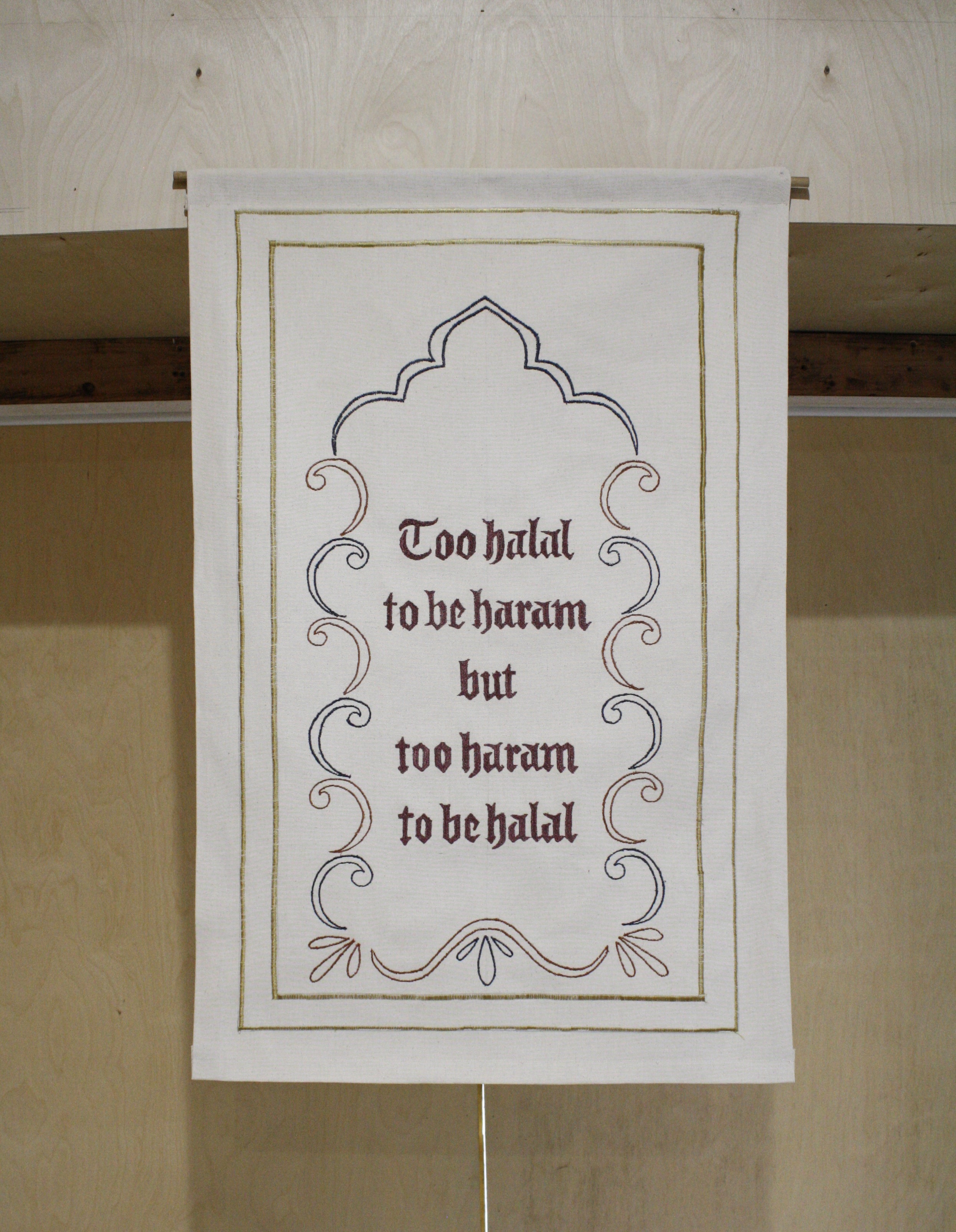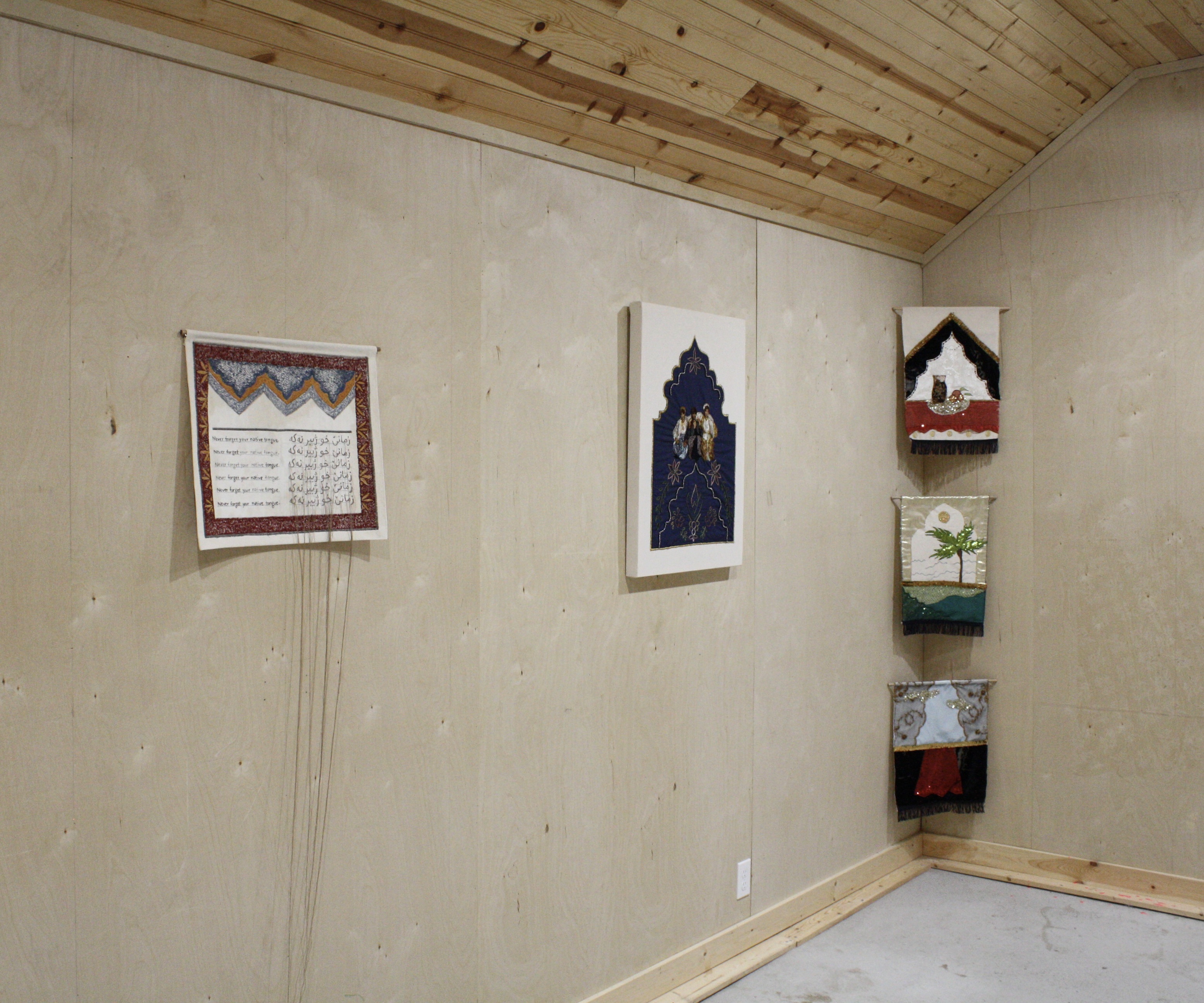 "Memorized prayers and superstitious sayings slip and roll over our tongues without any hesitation. What do we hold onto and what do we replace with the new? I process the duality that lies within memories, myths, beliefs and language using fiber practices that have been passed down from generation to generation."
— Beizar Aradini, July 2020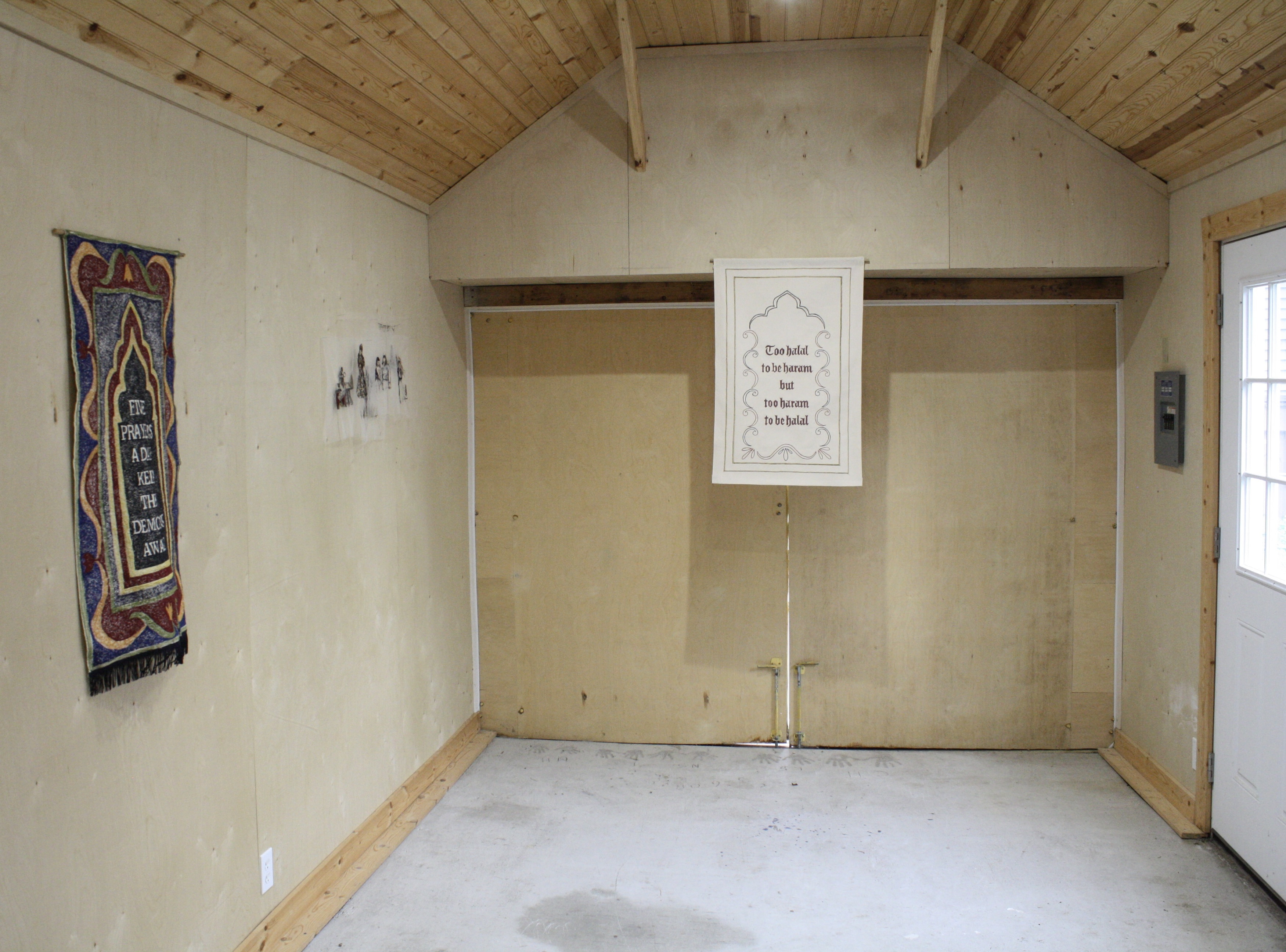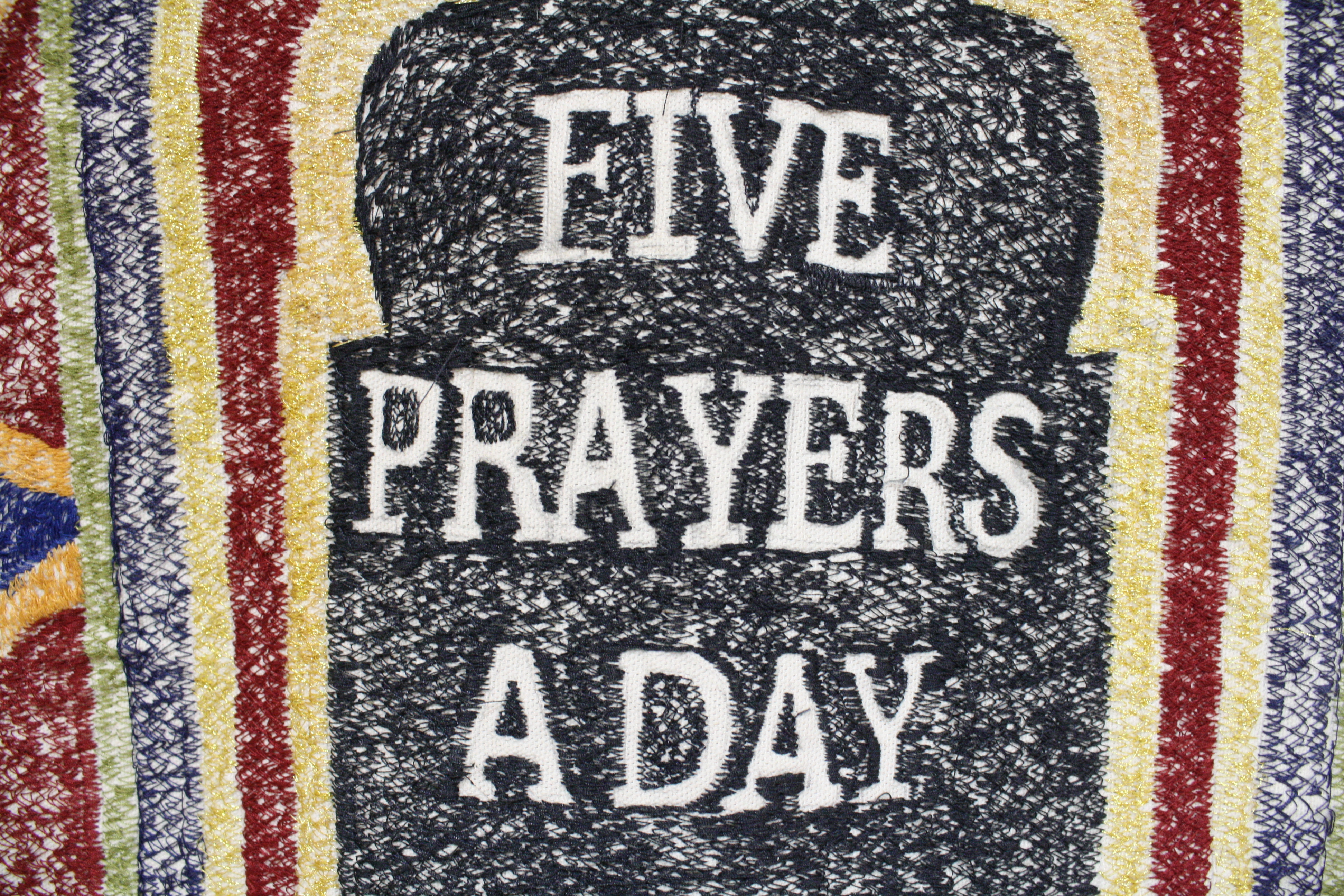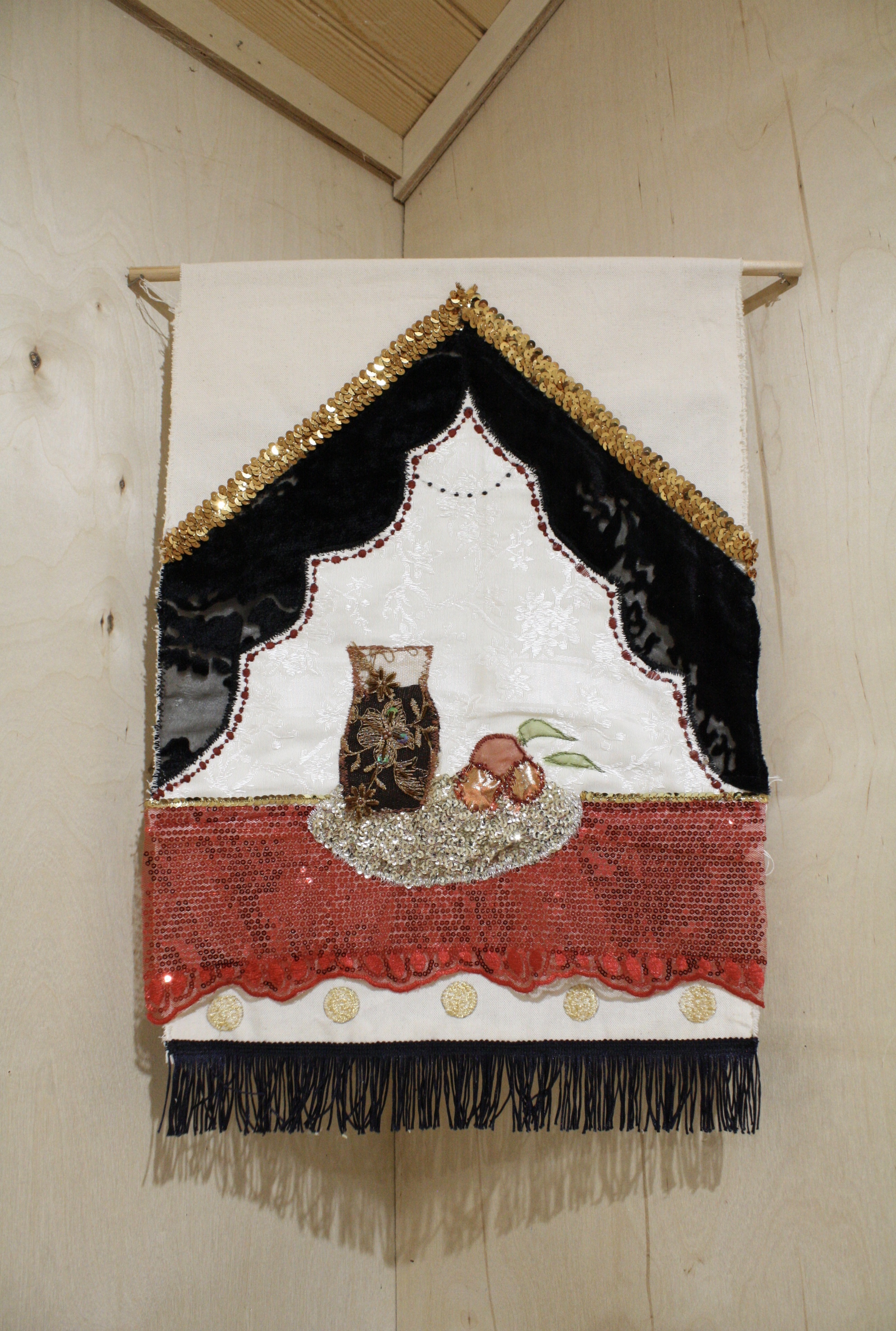 Beizar Aradini (b.1991) was born in Mardin, Kurdistan and immigrated with her family to Nashville, Tennessee in 1992. Her work unravels her family's story as immigrants and examines cultural displacement through fiber practices that have been crucial to the Kurdish identity. Her work has also been featured in exhibitions such Between the Seams at Woman's Made Gallery in Chicago and was a featured artist for Julia Martin Gallery's annual Bevy show in Nashville.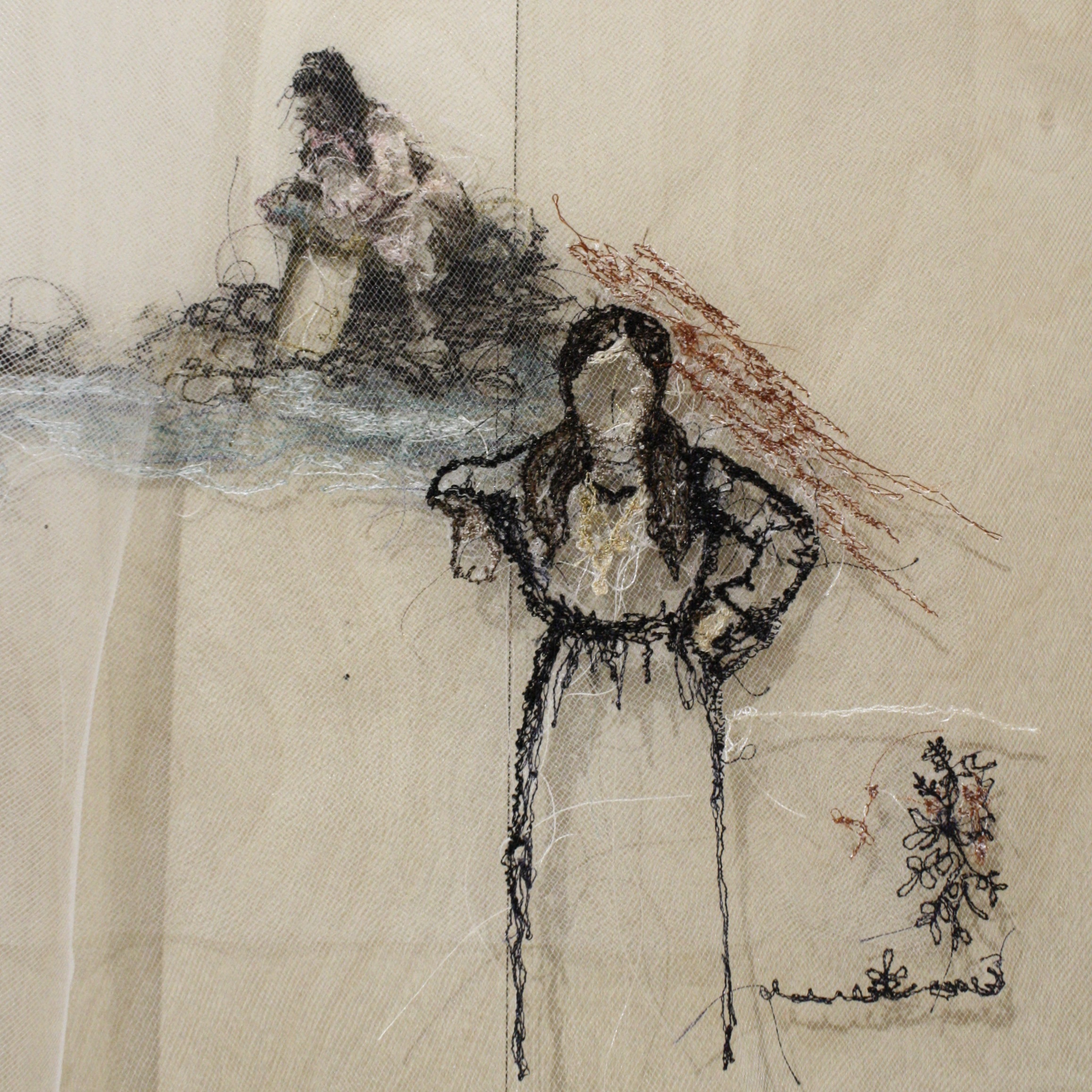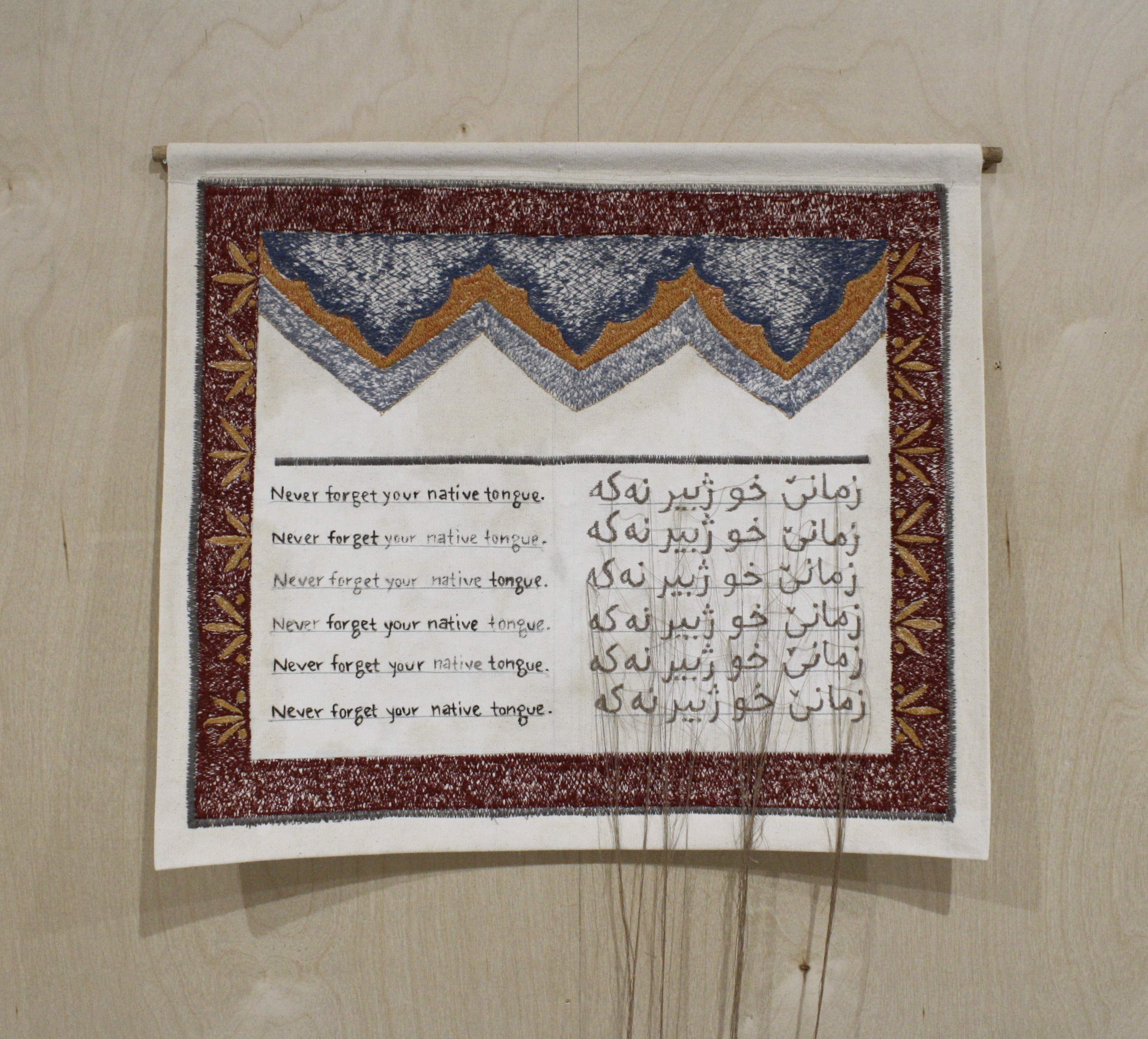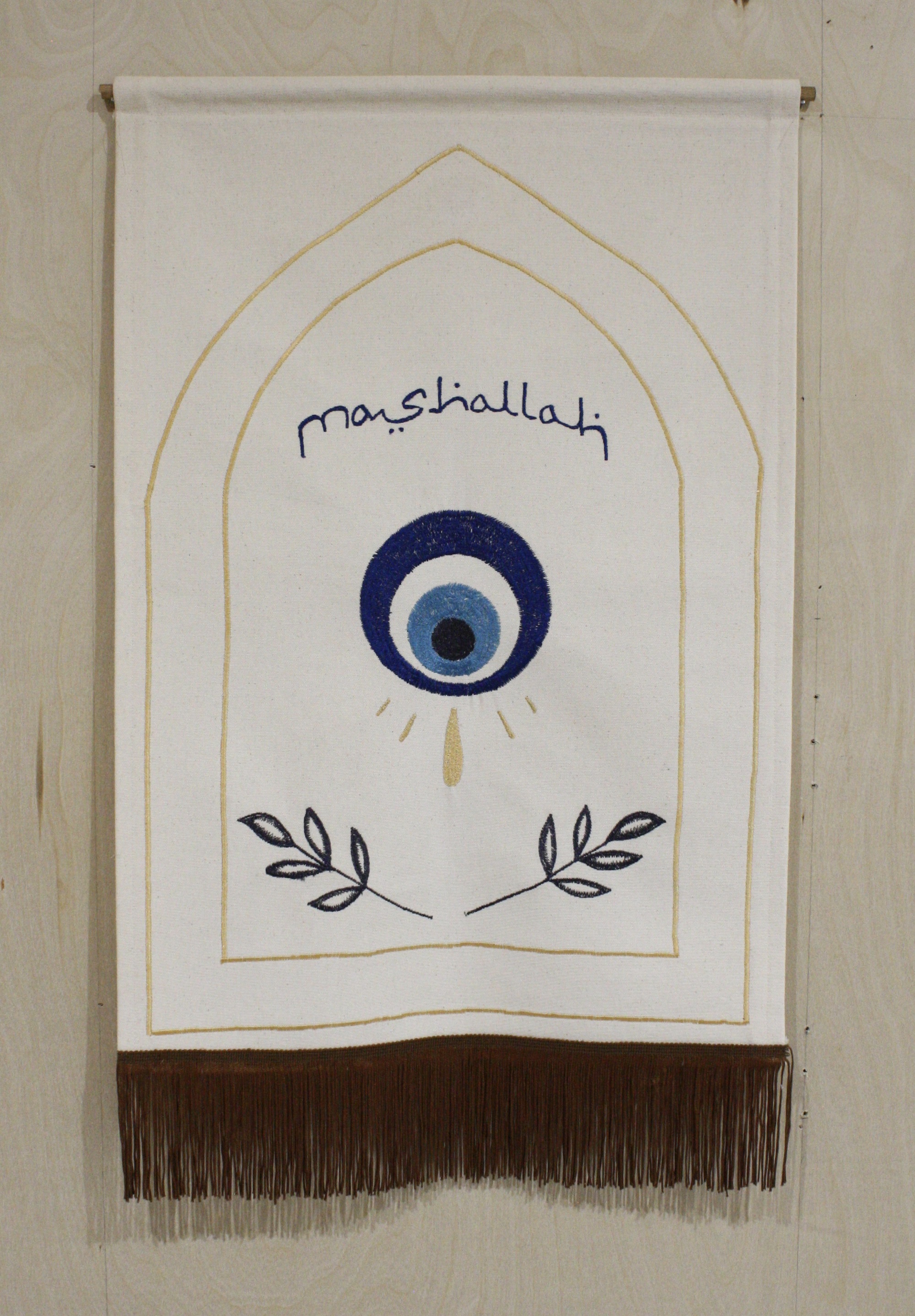 Recently, in collaboration with the Frist Art Museum, Aradini was selected to create a piece that was inspired by a first-time voter and was revealed in May 2020 as part of the We Count exhibition. Aradini has worked on many other community projects in Nashville, including murals and instructing art workshops at The Oasis Center and Nashville Healing Arts for Tennessee Mental Health Consumers' Association.