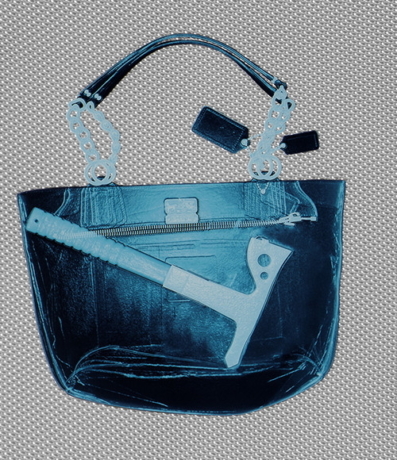 Exhibitions
'P/N 32 OPEN' NATIONAL JURIED ART EXHIBITION
Shafaq Ahmad
Marissa Angel
Aaron Bernard
Jeanne Brady
Christine Carr
Antuco Chicaiza
Brent Dedas
James Deeb
Emily Denlinger
Amber Eckersley
Michael Fischerkeller
Haley Floyd
Xia Gao
Andrew Hairstans
Mark Hall
Briena Harmening
Thomas Jackson
Perry Johnson
Jini Kim
Blazo Kovacevic
Monika Malewska
David McBeth
Amy Misurelli Sorensen
Dale Newkirk
Sapun Ngoensritong
Carlos Pacheco
Nicholas Petrow
Terre Layng Rosner
Anika Smulovitz
Sarah Sutton Mary Turner
Carlos Urdaneta
The ETSU Department of Art & Design and Slocumb Galleries in partnership with the Honors College Student Council, Women's Resource Center, Slocumb Galleries Student Society, Privilege Walk Collaborative, and ETSU Civility Celebrations proudly present 32nd Annual Positive/Negative National Juried Art Exhibitions: 'Open' juried by Dr. Anja Foerschner from March 13 to 24, 2017, at Tipton Gallery. The 'P/N 32 Open' will have a St. Patrick's Day Cabaret performance by the ETSU Patchwork Players on March 17, Friday, at 6:30 p.m., at Tipton Gallery. The PN 32 joint reception is on March 23, Thursday from 5 to 8 p.m., at the Slocumb Galleries, the juror's lecture starts at 6 p.m., at the Ball Hall Auditorium.
Juror Anja Foerschner, photographer, and independent curator from the Getty Research Institute in Los Angeles, California selected 32 artists for each of the Positive/Negative 32 Exhibitions 'We Are Artists' and 'Open' out of 116 submissions from artists all over the country. She described a good exhibition as that which "creates dialogue and dissent" thus, "triggers thought processes and thus goes beyond being pure pastime." Dr. Foerschner added, "In my opinion about today's art, we are, in our contemporary culture, beyond the point where art is merely for pleasant contemplation. Now, more than ever, art needs to reclaim its place in society by moving us, making us think, pushing us to reconsider our opinions."
Dr. Foerschner's curatorial selections visualize the artistic agency and diverse advocacy that each of the artists represent. During the call for submission, Dr. Foerschner's stated the need for "art that interferes with our everyday lives, with our society, our politics, our history, and our culture." Furthermore, the Positive/Negative 32 'Open' selected primarily for its formal merit, still address relevant themes, albeit more subtle and covert, in parallel to the juror's outlook that "in societally or politically difficult times, art is (and remains to be) a valid form of expression as well as a mirror in which we are confronted with our individual and common truths."
The Multicultural Center, Slocumb Galleries, Counseling Center and the ETSU Privilege Walk Collaborative 2017 is also presenting the Privilege Walk focused on 'Social Justice and Politics' facilitated by Honors College Student Council and Student Government Association (SGA) Secretary of State Rana Elgazzar on March 23, at 12 noon, at the Multicultural Center. All events are open to the public, free of charge.
The Slocumb Galleries are located at 232 Sherrod Drive, ETSU campus. Gallery hours are Mondays thru Fridays from 9 a.m. to 4:30 p.m. with extended hours during Thursdays until 6 p.m., receptions/lectures, and by appointment. For more information, contact Slocumb Galleries' Director Karlota Contreras-Koterbay via email contrera@etsu.edu or call/text 423.483.3179. Parking and handicapped access are available. Please visit the ETSU PlanIt Calendar under Exhibitions or www.etsu.edu/cas/art/galleries for event updates.