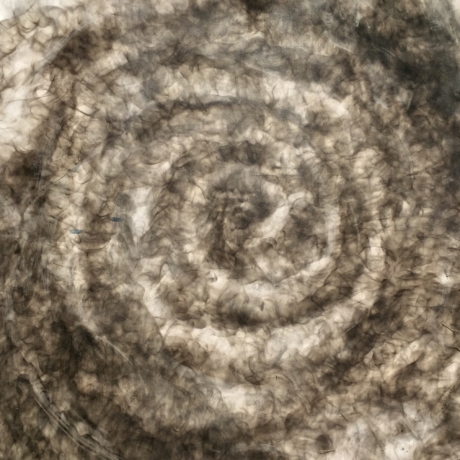 Exhibitions
TARA WALTERS: PRIMORDIAL POINT
Tara Walters
Capnomancie is defined as divination by means of smoke. Tara Walters has mastered a method for painting with and interpreting the movement of, smoke as it rises from a flame. With a technique dated to the prehistoric ages known as fumage, Walters uses the ether realm of fire and spirituality to create natural hallucinations. On June 11th at 6pm, Walters will celebrate her newest solo exhibition Primordial Point at East Nashville's Red Arrow Gallery. View some of her previous work HERE.
Walters (b. 1990, United States) most recently exhibited at OZ Arts Nashville as a featured local artist with previous installations at the Alexander Hall Gallery (Savannah, GA), the Cloud Club (Boston, MA) and various exhibitions in Lacoste, France. Her work has also been featured at the Yale Divinity School through a collaboration with Stephen Knudsen, Senior Editor / Critic of ArtPulse Magazine.
Next month, Walters will complete a B.F.A. in painting from the Savannah College of Art and Design and currently lives and works in East Nashville, TN.