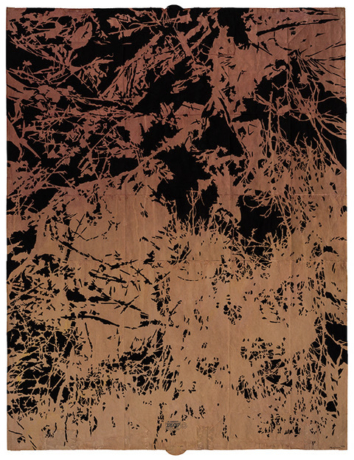 Exhibitions
MAYSEY CRADDOCK: SUSPENDED TERRAINS
Maysey Craddock
This February, works by Memphis-based painter Maysey Craddock take the walls at David Lusk Gallery Nashville. Suspended Terrains showcases Craddock's distinct and ephemeral gouache paintings on found and stitched paper. The works serve as visual explorations of continually changing coastlines that shift between water and land. With ever-growing concerns about climate change and recent devastating hurricanes, Craddock's images present the shore beautifully and proudly while reminding us of its fragility and ultimate decline.
"My work," Craddock states, "has always referenced borders and the in-between, liminal spaces. Places that become another kind of reality, that are slippages between here and there, past and present, between the beyond and us. Maybe there is some eternal sense of time, history, memory that gets captured in this space. Maybe paying attention to these images in the landscape situates us in the present moment in a new way."
Beginning with a photograph of a landscape, Craddock transfers lines, shapes and colors from the composition onto her paper bags. As much as these paintings are depictions of diminishing shorelines, Craddock's formal interest lies in the abstraction of the photographs and places. We visually recognize a shoreline but are left to piece together the remaining details on our own.
Beyond David Lusk Gallery, Craddock is represented in Dallas, New York, and Los Angeles and collected widely throughout the country. She has been the recipient of several fellowship awards and participated in artist residencies throughout the United States and Germany. She lives and works in Memphis and along the Alabama Gulf Coast.