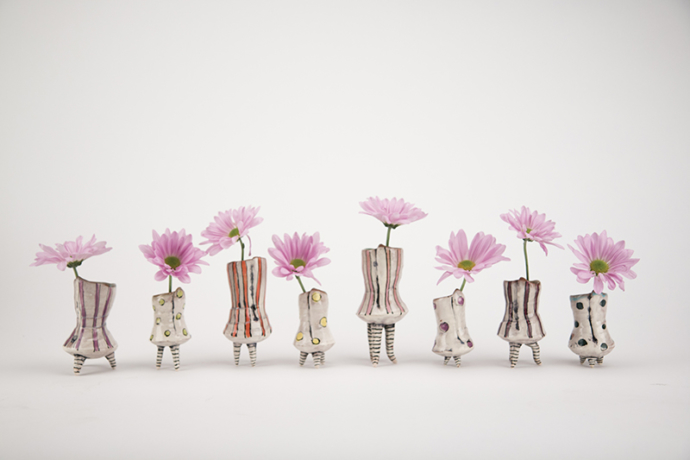 Exhibitions
INFLUX: CONNECTING THROUGH CLAY
Meghan Borland, Eric Botbyl, Caroline Cercone, Jenn Cole, Audry Deal-McEver, John Donovan, Melodie Grace, Quentin Owens, John Sellberg, David Taylor, Julia Whitney Brown, Sara Wiggins
DURING A TIME OF CULTURAL DIVIDES, CAN YOU BRIDGE THE GAP?
BUY A VASE, PASS IT ON, START A CONVERSATION.

Twelve regional artists have created handmade vases to help bring people together through this interactive art experience. Connected Through Clay will run October 7th through November 27th at Julia Martin Gallery, opening as part of American Craft Week, Tennessee Craft Week, and the Wedgewood/Houston Art Crawl.

Participants are encouraged to purchase a vase and in 30 days give it away. The person receiving it should be someone you would not normally give a gift to - a long lost friend or relative; someone with opposing religious beliefs or political views; someone from a different socioeconomic group, racial background, or sexual orientation, etc... The recipient will enjoy the vase for another 30 days, then give it away again to a third person who keeps the vase forever and hopefully shares the story. Each owner is encouraged to do so and start conversations to help bring people together.