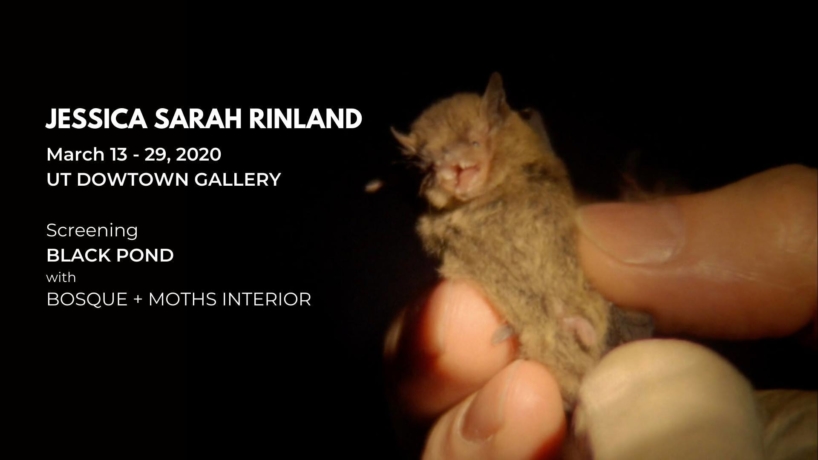 Exhibitions
BIG EARS FILM SCREENING
Jessica Sarah Rinland
Argentine-British artist Jessica Sarah Rinland will present a nearly comprehensive showcase of her work, including an installation at the UT Downtown Gallery and three theatrical screenings. Her prize-winning, playful, and fiercely intelligent films sit between documentary and fable, and have screened at prestigious festivals in New York, Locarno, Toronto, Vienna, London, Rotterdam, and Oberhausen. Rinland's installation, The Society at Black Pond, consists of three film works, and explores the activity within a common land in the south of England that was previously occupied by The Diggers, a collective of 17th century agrarian socialists. Her recent feature debut, Those That, At a Distance, Resemble Another, continues her exploration of the socio-cultural meanings of museums and preservation by participating in the process of creating a museum-quality replica. Along with screening nine of her own short films, Rinland will also present a selection of educational films by WWII-era British documentarian, Mary Field.
From March 13 - 29, 2020, The UT Downtown Gallery will be screening Black Pond, Bosque, and Moths Interior.
This exhibition is in partnership with The Big Ears Festival and The Public Cinema.