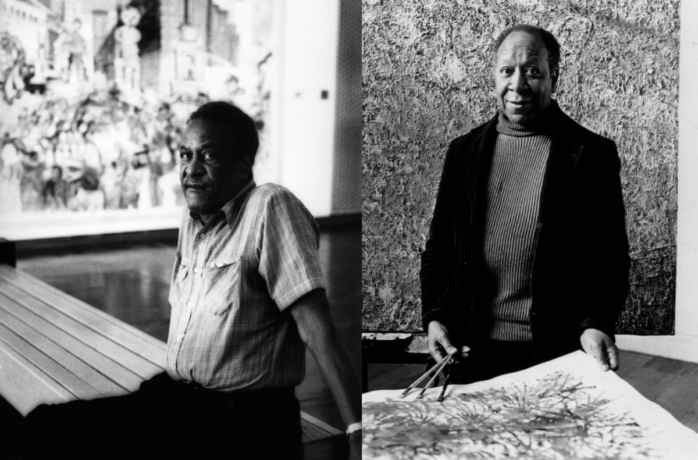 Exhibitions
BEAUFORD AND JOSEPH DELANEY: LIVES IN ART
Beauford Delaney, Joseph Delaney
Beauford and Joseph Delaney: Lives in Art opens Friday, February 5 from 5-8pm at the UT Downtown Gallery. This is the first exhibition of the brothers' work together.
In 1970, Beauford and Joseph were approached by art historian Elsa Honig Fine at the University of Tennessee about the possibility of a joint exhibition of their paintings at the university's McClung Gallery. Beauford had agreed in principle, and on April 4th, Mrs. Fine wrote to Beauford in Paris to say that the show – in September and October - would be sponsored by the Black Student Union, that it would be retrospective, and that the union would pay to ship his paintings from Paris to Knoxville. Unfortunately, due to Beauford's fragile mental health, the joint exhibition never came to fruition and became a solo exhibition of Joseph's drawings and parade paintings. Beauford was regretful that he could not participate, but very proud of this accomplishment for his brother.
Now, 50 years later, this first joint exhibition of their art features works loaned from the estate of Beauford Delaney and works from the permanent collection of the Ewing Gallery of Art + Architecture, and the private collection of Dr. Fred Moffatt.
Beauford and Joseph Delaney: Lives in Art will be on exhibition February 5 - 27, 2021. The UT Downtown Gallery is open Wednesday - Friday 11am - 6pm and Saturdays 10am - 3pm.