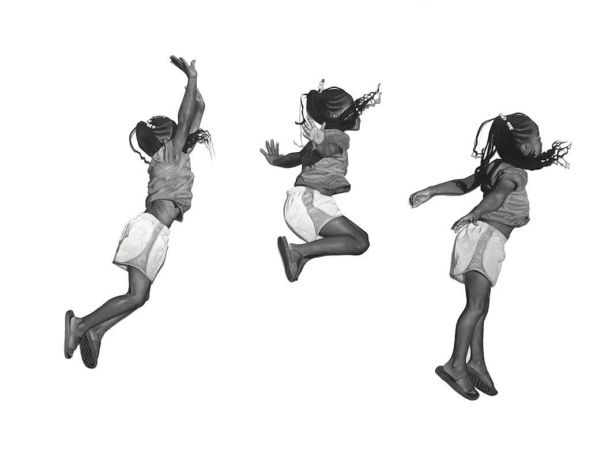 Exhibitions
CHRIS FRIDAY: ONE MORE RIVER
Chris Friday
Friday is a multidisciplinary artist based in Miami, Fl. Her work offers itself as both a contemplative reflection of and counter-narrative to the pervasive under/misrepresentations of Blackness in mainstream media and popular culture.
Often incorporating a black and white "Chalkboard" aesthetic, which plays on concepts of learning and teaching, Friday identifies problematic perspectives and their origins, questions their legitimacy, and offers possible solutions in her work.
Friday's portfolio features large-scale works on paper, murals, video, ceramics, projections, photography, comic illustrations, and social practice/activism through curating.
Friday has exhibited extensively in her hometown of Miami, Florida, nationally and internationally. Most notably, her work was included as a part of "The Cartography Project" presented by the Kennedy Center in Washington, D.C. (2022), "Black Thought Anthology" curated by Octavia Yearwood and presented by Spinello Projects in Miami, Florida, (2020) and " #WhoOwnsBlackArt?", presented by Zeal Press at Muce 305, in Miami, Florida (2019).
Friday received a "The Ellies" Creator award from Oolite Arts (2021), The GMBCV People's Choice award for her work in Miami Beach's No Vacancy juried art show (2021) and residencies with Anderson Ranch Arts Center (2022), and the Visual Arts Residency at Chautauqua Institute (2019).
Friday is currently a resident studio artist at Oolite Arts in Miami, Florida and an adjunct professor at the New World School of the Arts.