STUDIO VISIT: KIMIA FERDOWSI KLINE
OCT. 21, 2021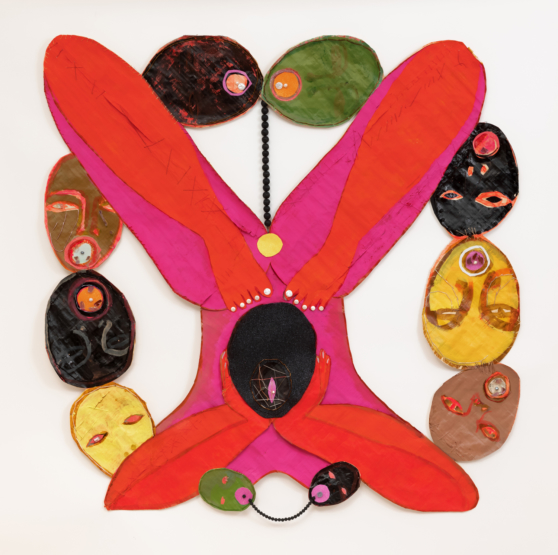 STUDIO VISIT: KIMIA FERDOWSI KLINE
OCT. 21, 2021
Artist and curator Kimia Ferdowsi Kline earned an M.F.A. from the San Francisco Art Institute and a B.F.A. from Washington University in St. Louis, where she was named a Danforth Scholar. She has mounted solo exhibitions at Turn Gallery, Marrow Gallery, Wayne State University, and 68 Projects. Select group shows include, Ceysson & Bénétière, The Museum of Contemporary Art Detroit, PACE University, CANADA Gallery, and The Drawing Center.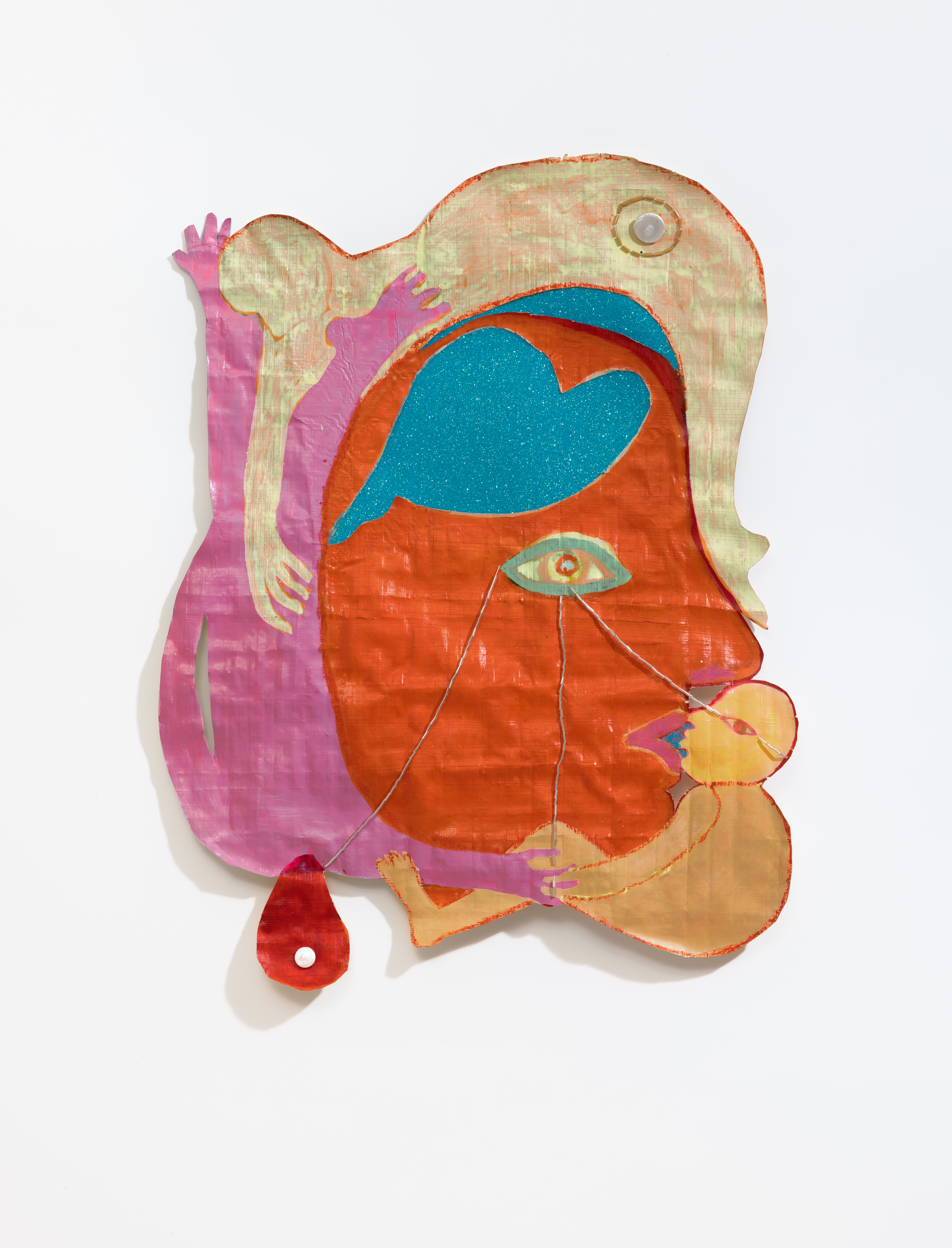 Kimia Ferdowsi Kline, Clear Knowing, 2021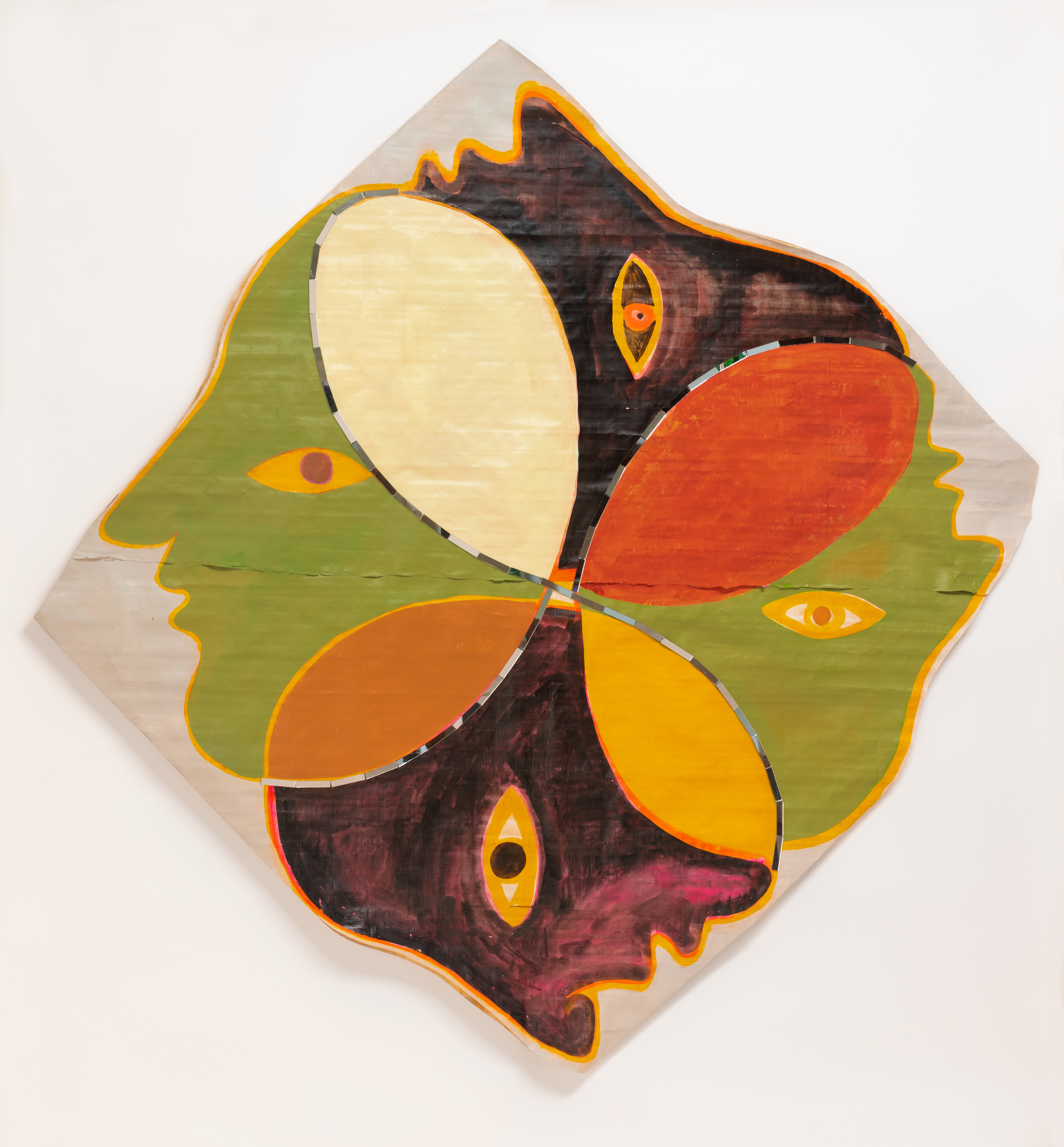 Kimia Ferdowsi Kline, Four Corners, 2021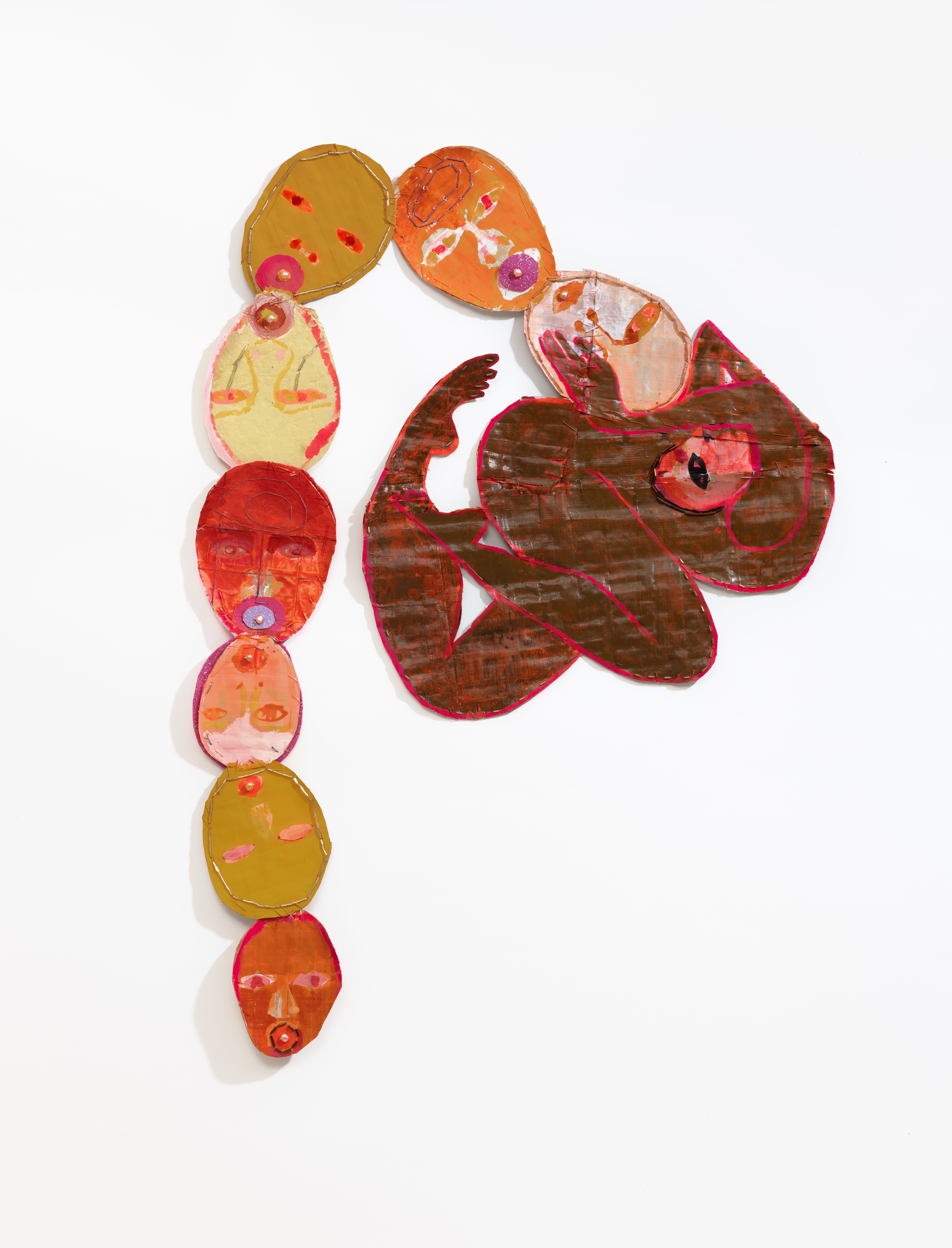 Kimia Ferdowsi Kline, Blood Line, 2021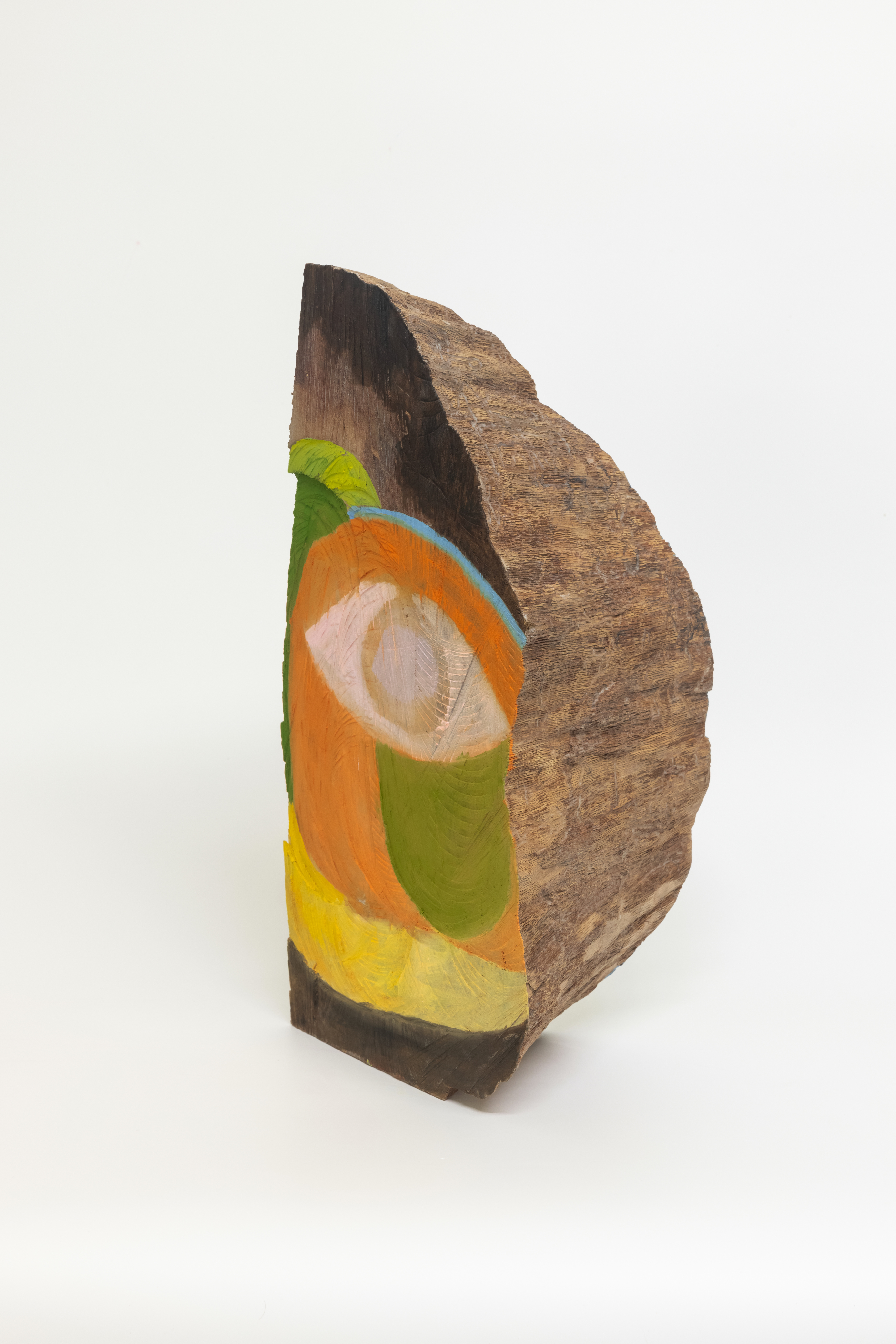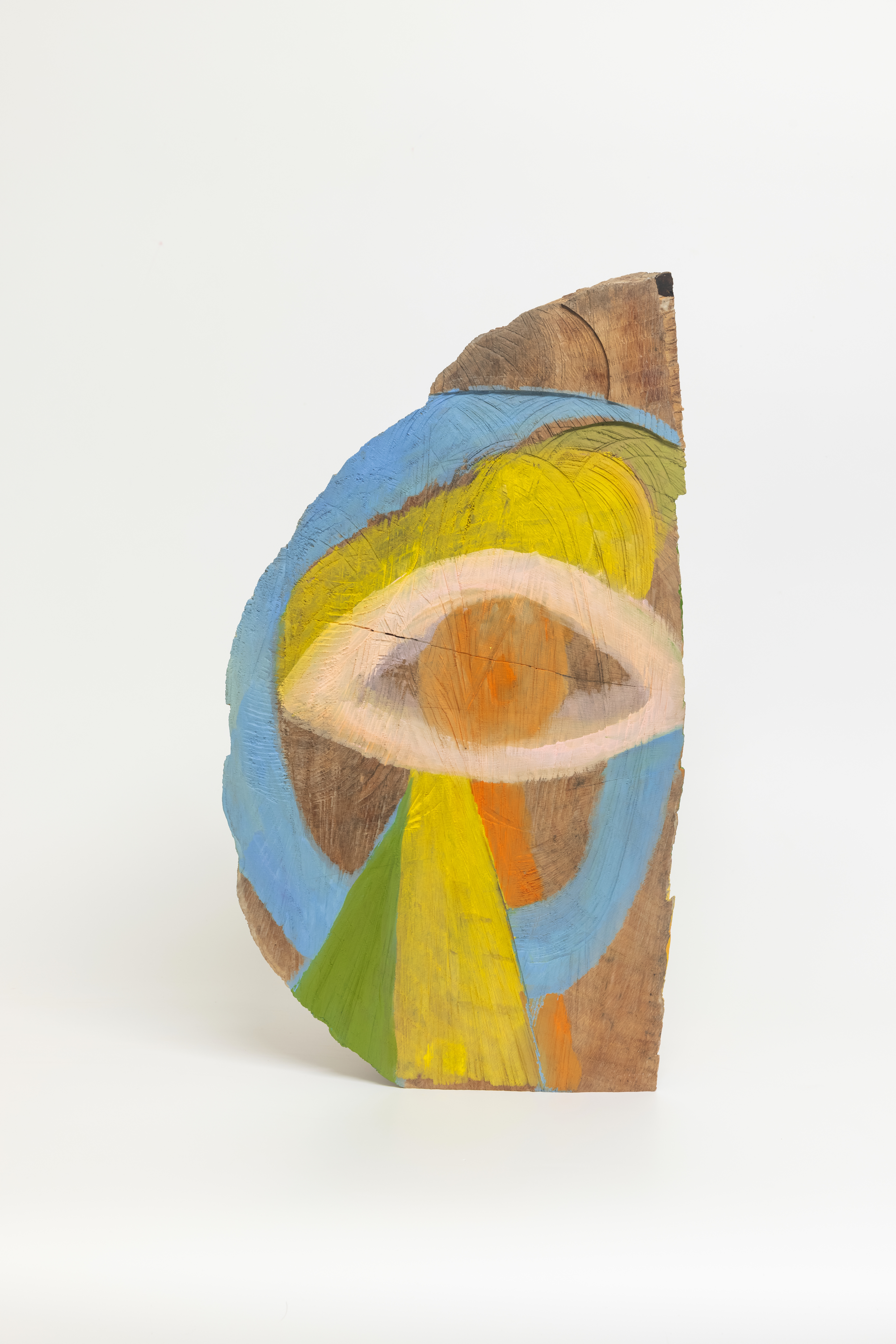 In 2015, she was awarded The Basil Alkazzi Detroit Residency and Grant through the New York Foundation for the Arts. In 2018, she was honored to be nominated for a Rema Hort Mann Emerging Artist Grant, and was awarded a residency at the Macedonia Institute in Hudson, NY. Currently she is working on a monograph with Radius Books.

Guest lectures and teaching include Yale University, Tyler School of Art and Architecture, SUNY Purchase, Lipscomb University, The Fashion Institute of Technology, Brooklyn College, Wayne State University, and Chautauqua Institute.
As a freelance curator, she consults for various private collectors and corporations.
Select press includes The New York Times, Hyperallergic, Cultured Magazine, New American Paintings, Architectural Digest, The Harvard Advocate, Departures Magazine, & Travel + Leisure.
She splits her time between Nashville and New York.
---
Mother Tongue, her summer 2021 exhibition at Marrow Gallery (San Francisco, CA), was reviewed in Hyperallergic.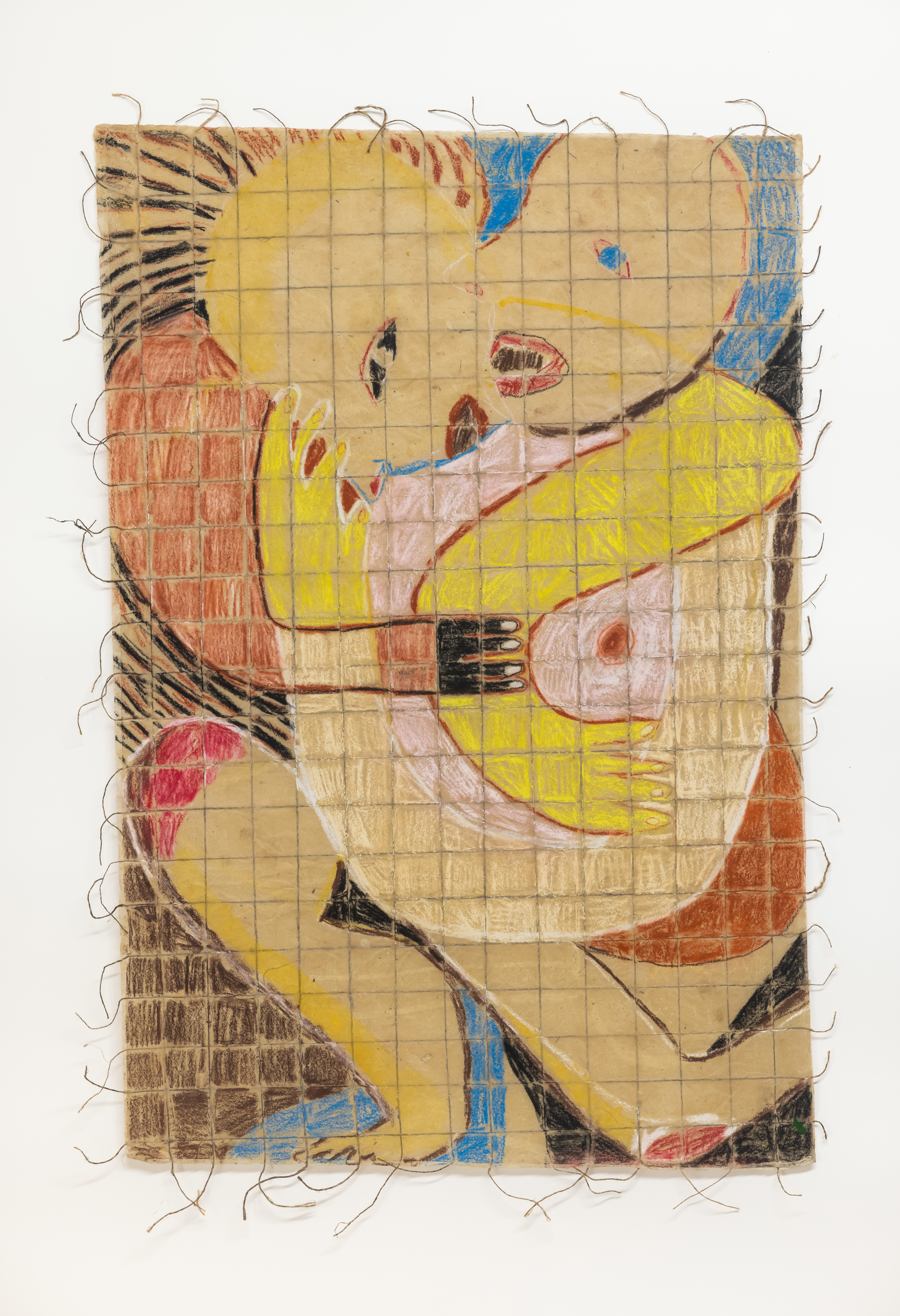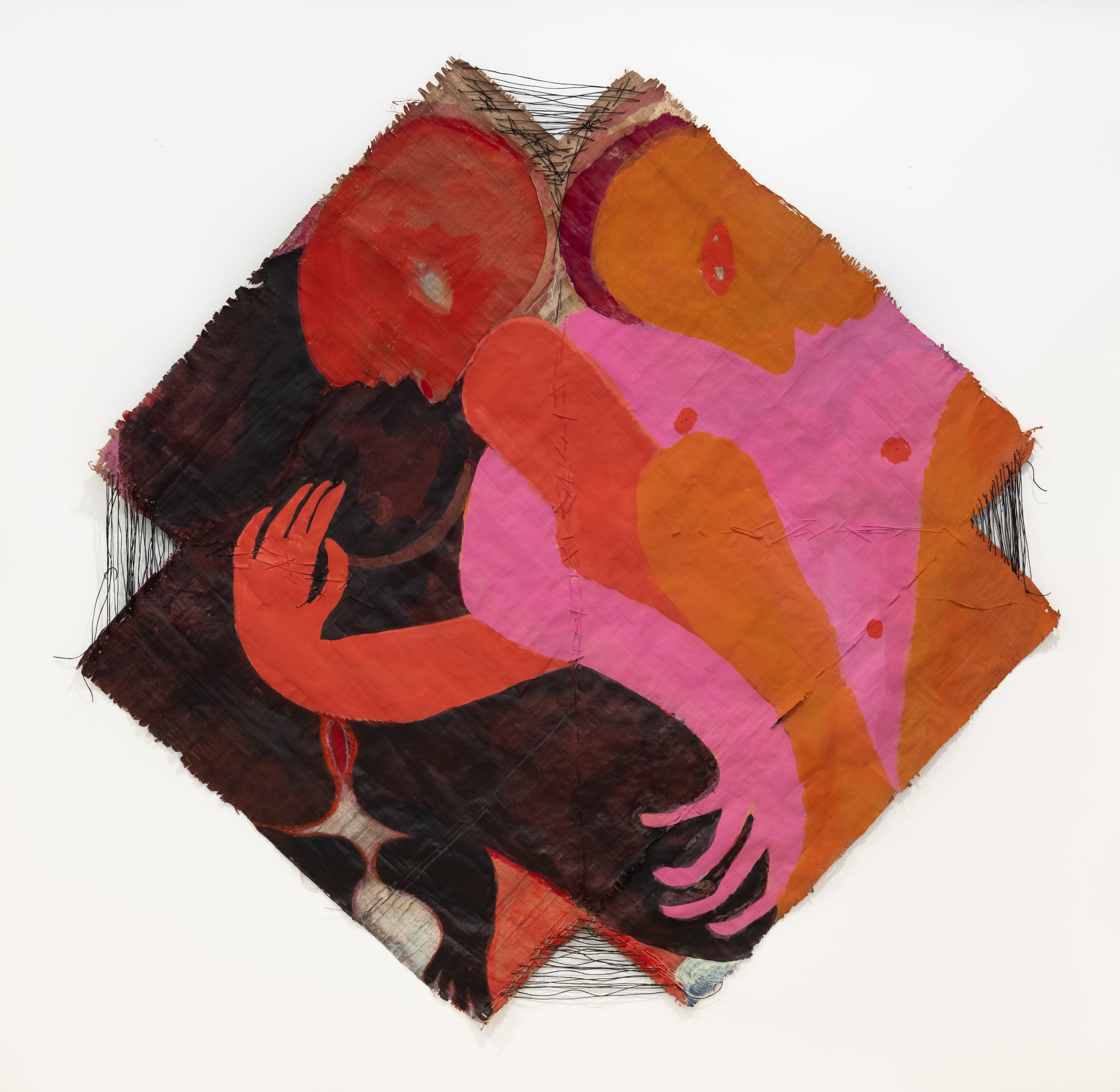 "My recent work employs a mixed media approach, centralizing papyrus surfaces and incorporating gemstones, thread, beads, glitter and ink. The goal is to distill subject matter into body-based lexicons as a tool to decipher the expansive mysteries of human relationships. Cut out from the distractions of place, situation, context and even gravity, emotionally-charged figures take center stage as they grapple with the complexity of self and each other. The employment of papyrus-as-canvas in these works is a stand-in for fragile, yet resilient skin. The use of this ancient material suggests age-old human problems and themes, while shiny lakes of glitter and boldly saturated colors situate the work in a shared contemporary moment. The scarred and interwoven bodies I depict are sometimes arranged in four-pointed configurations that evoke the charts of modern day trauma theory or the psychological mapping systems of interpersonal dynamics. While the faces are elemental, archetypal, a visitation from prehistory, the specificity and individuality of these figures' stories come from their stitched up wounds and even their adornments. Much as we adorn ourselves with jewelry, I brighten up these bodies with glitter, rubies, mirrors, and opals. My imagery illustrates the invisible yet never-ending affairs unfolding in the small spaces of human intimacy--the unresolved traumas turned to pearls, the excruciating messiness, the big and small glories of being together."
— Kimia Ferdowsi Kline, 2021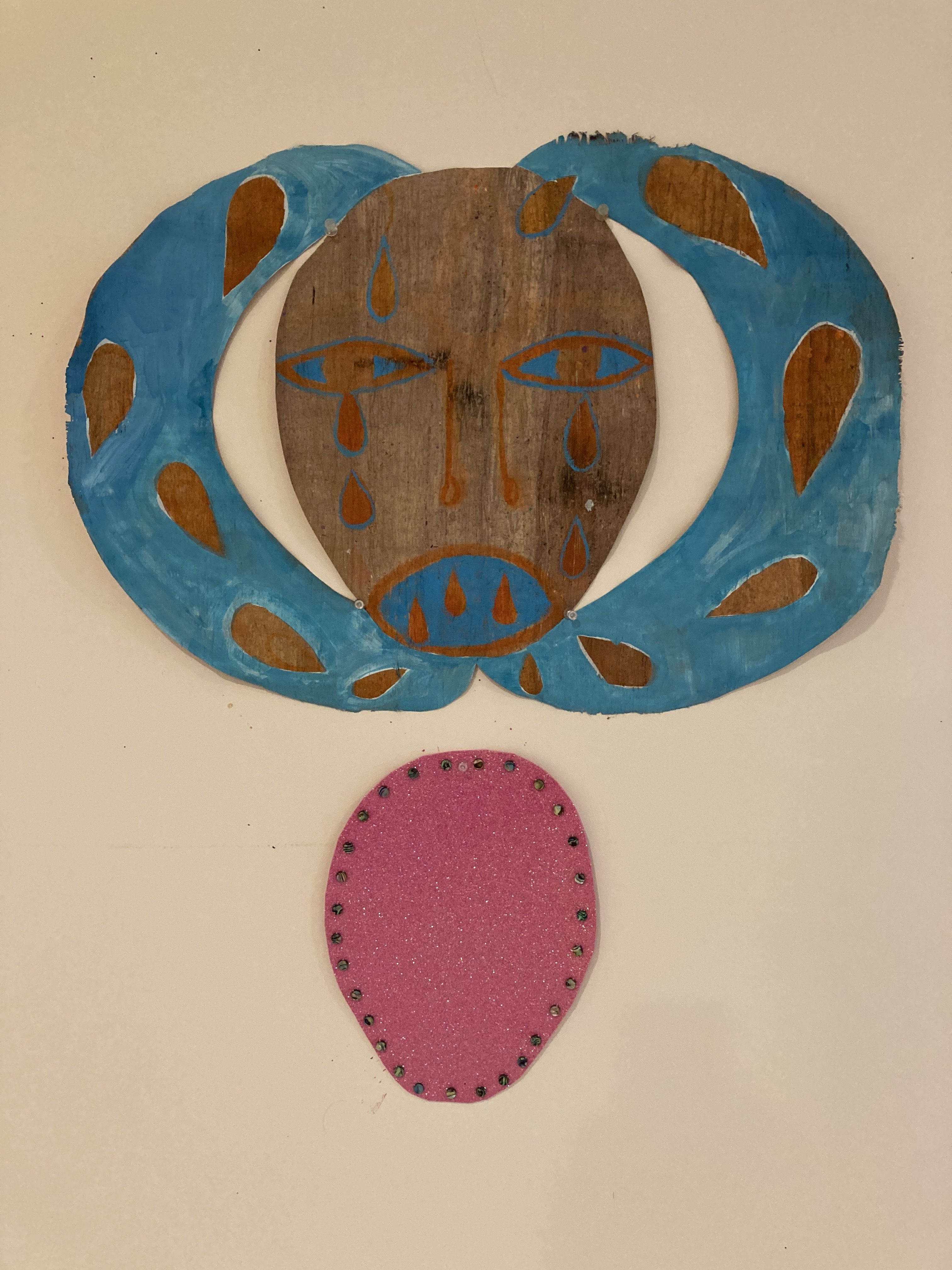 Kimia Ferdowsi Kline, Studio Visit, 2021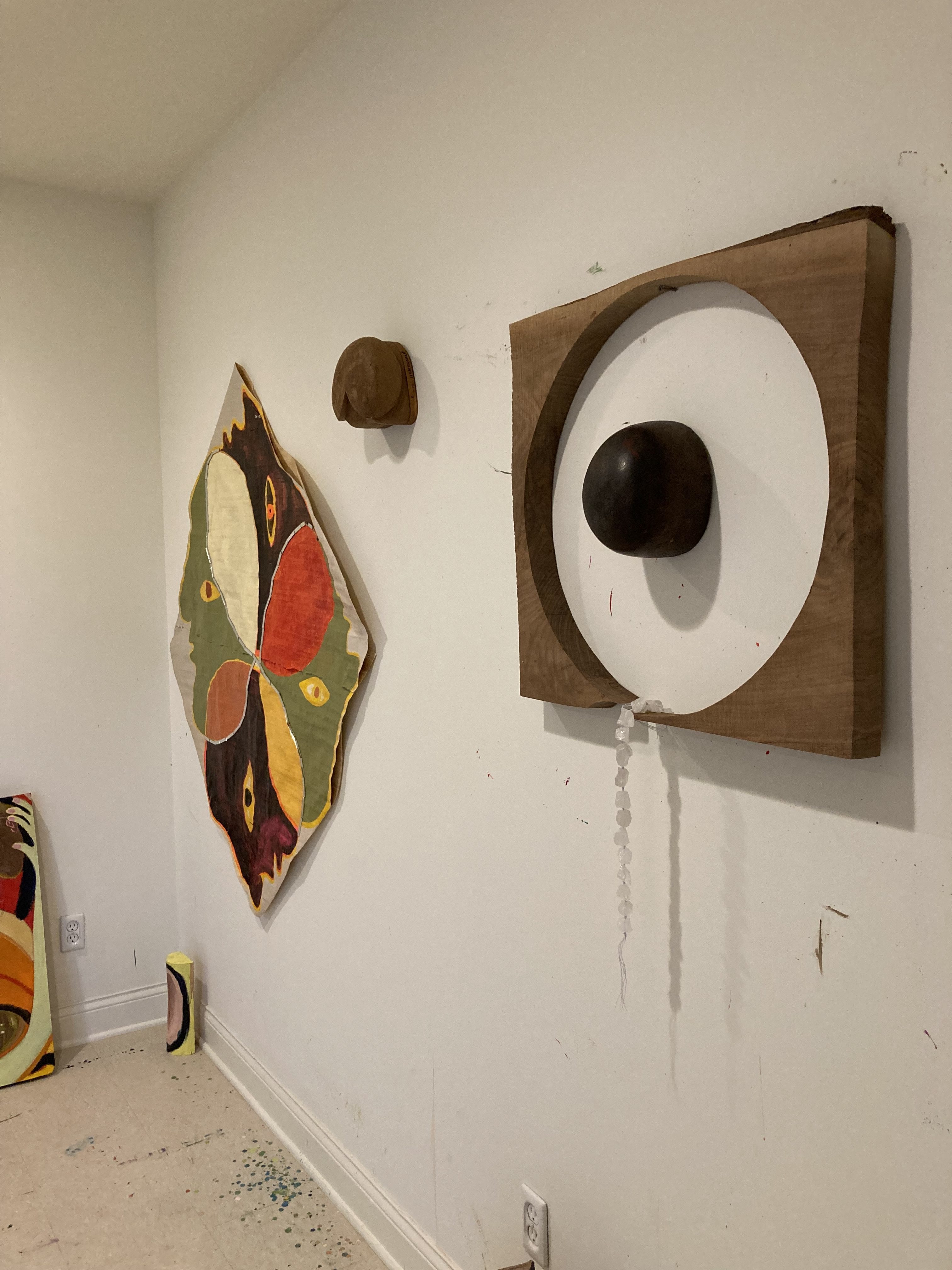 Kimia Ferdowsi Kline, Studio Visit, 2021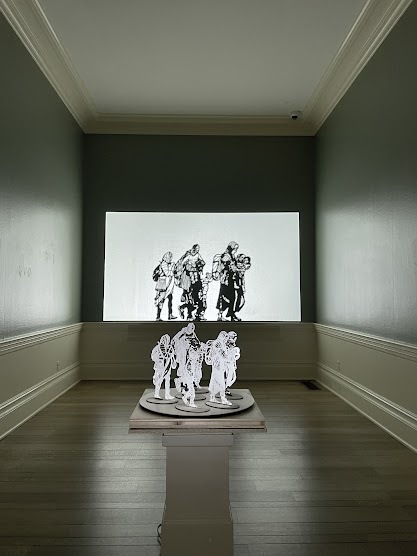 Kimia Ferdowsi Kline, Studio Visit, 2021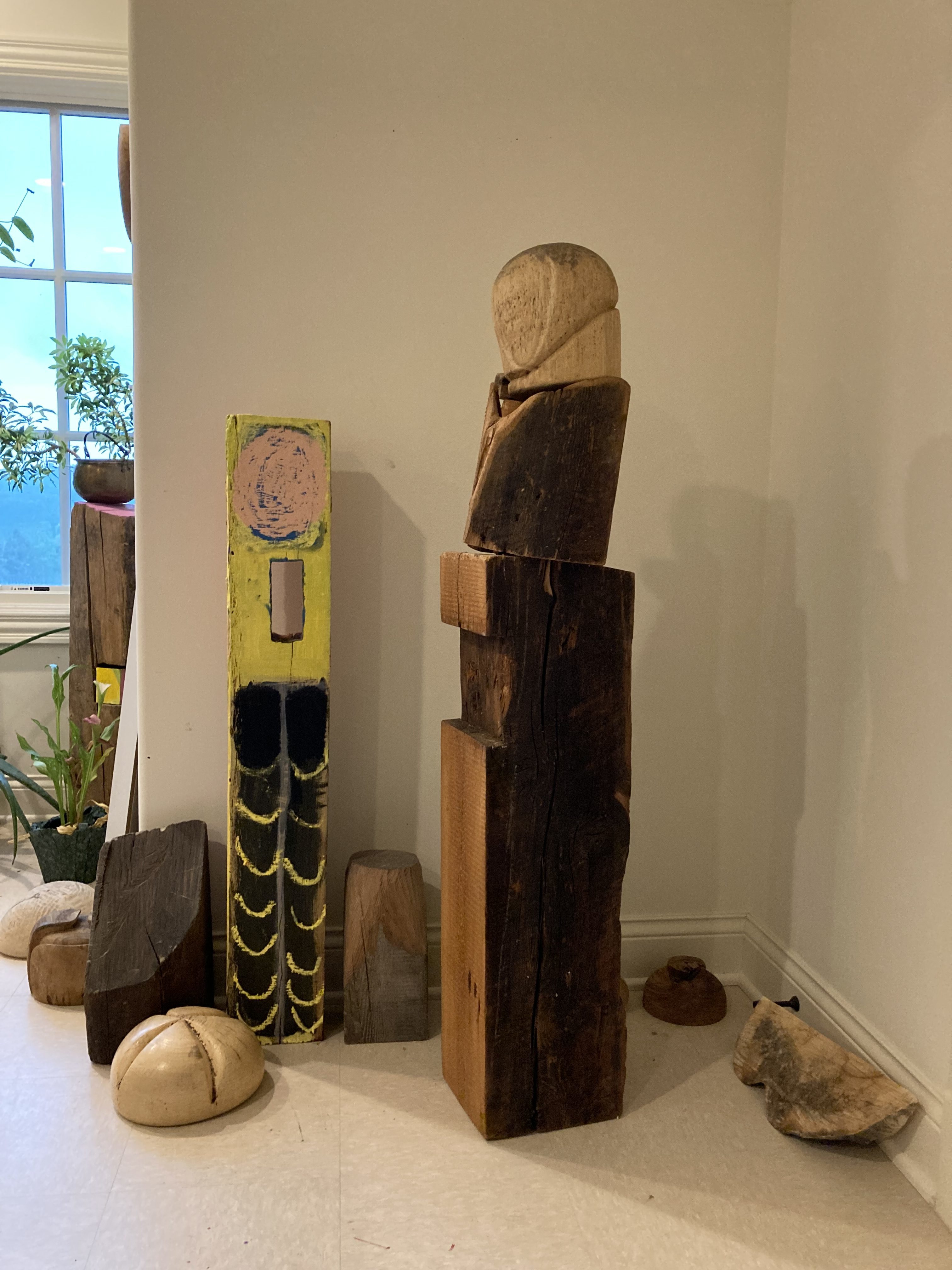 Kimia Ferdowsi Kline, Studio Visit, 2021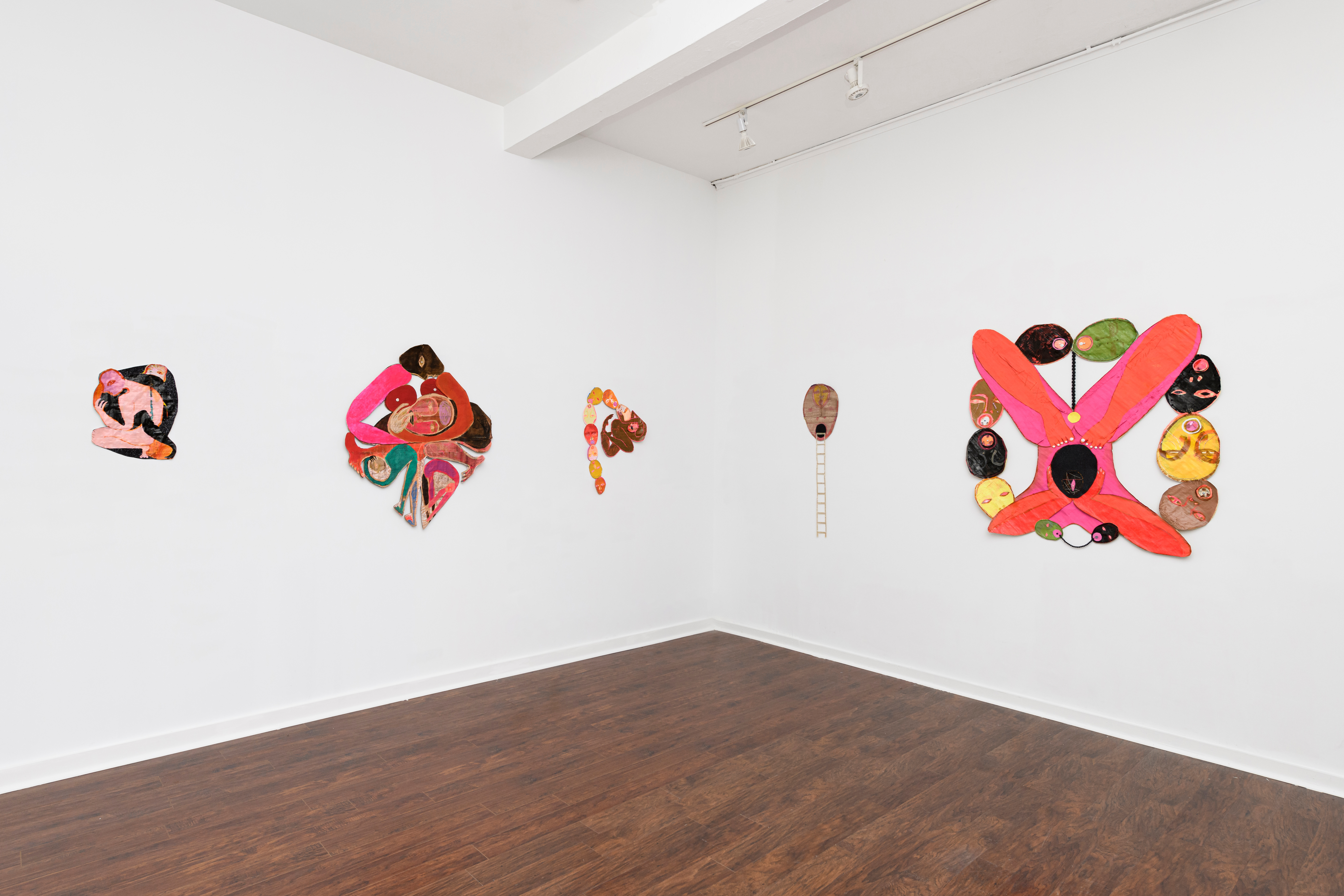 * images courtesy of the artist, Marrow Gallery, and Tri-Star Arts