VIRTUAL STUDIO VISIT: CORKEY SINKS
MAY. 18, 2020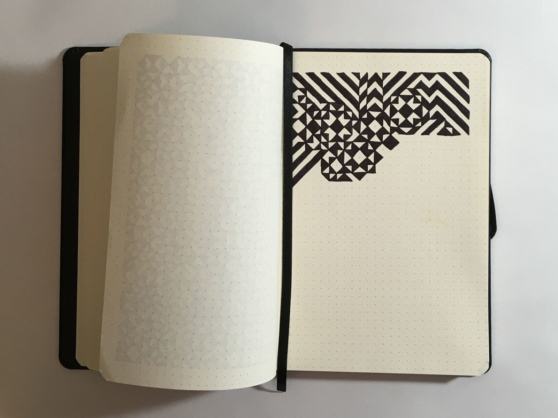 VIRTUAL STUDIO VISIT: CORKEY SINKS
MAY. 18, 2020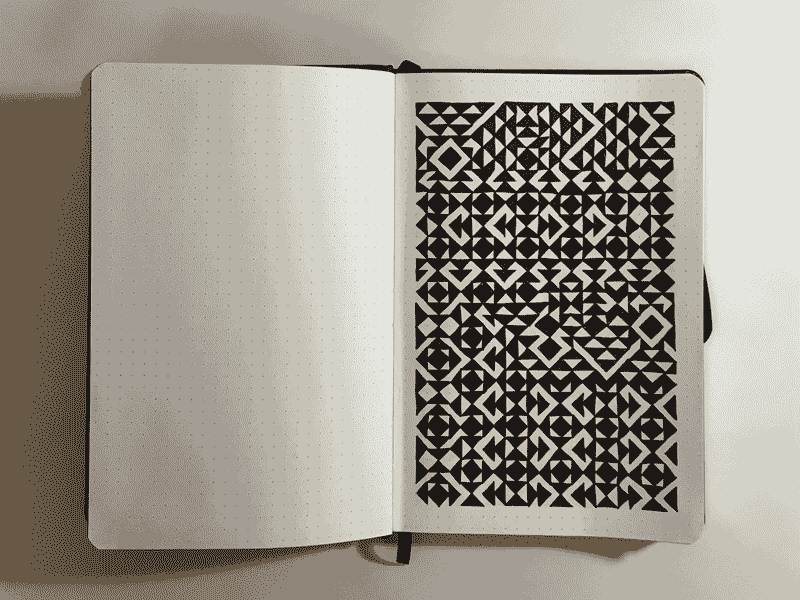 "The type of work I make is typically a response to the type of studio space I have access to. In a big, open studio space, I work on a large scale. In my home studio, I have been focusing on writing and drawing, designing zines and books, things that fit into boxes and onto hard drives. Now, my studio feels more like an office and a home gym than a space for art-making. The most prominent feature is a stationary bike rented from ZenStudio Memphis. I am by no means complaining; I am grateful to be able to work and exercise at home."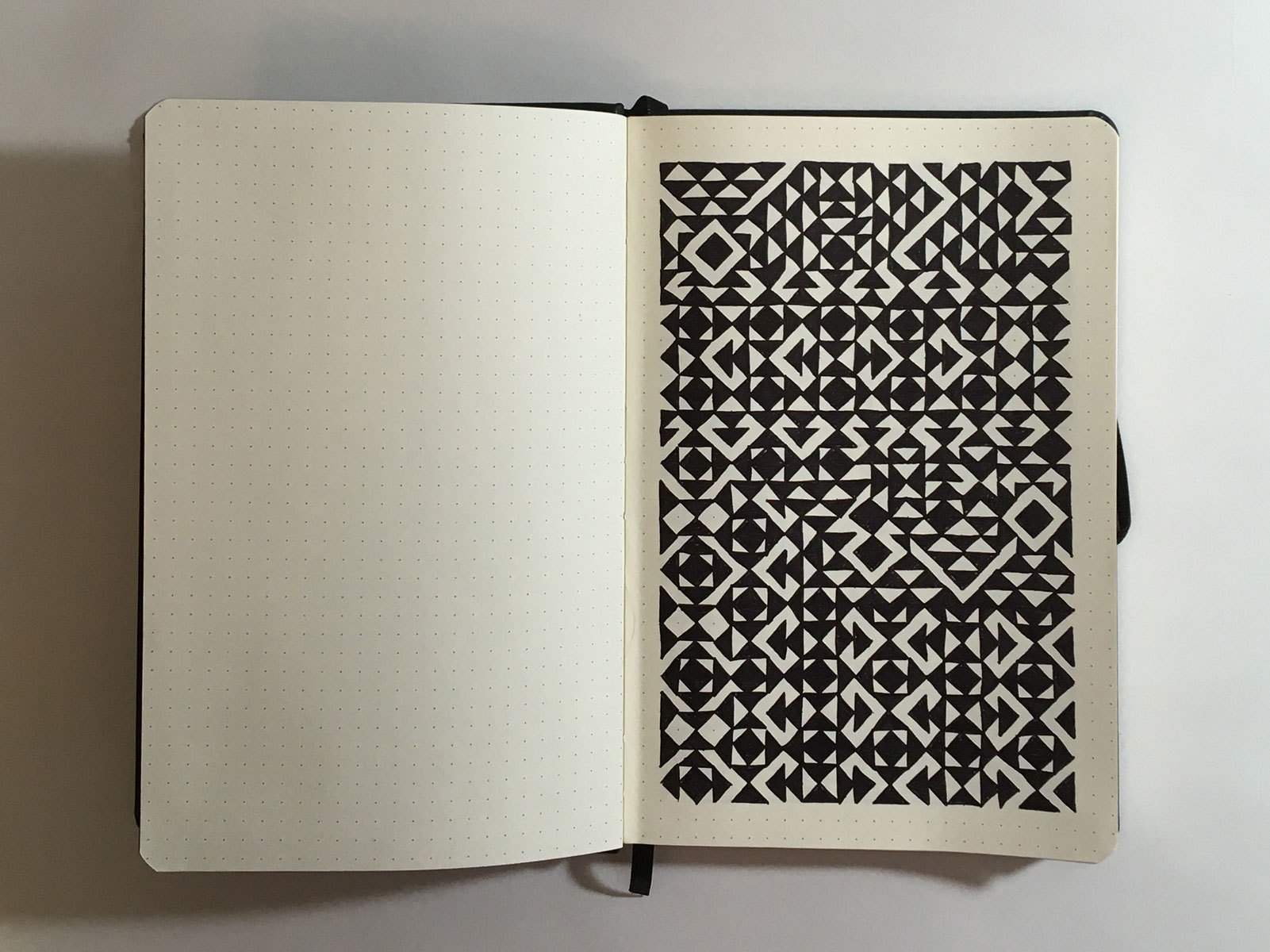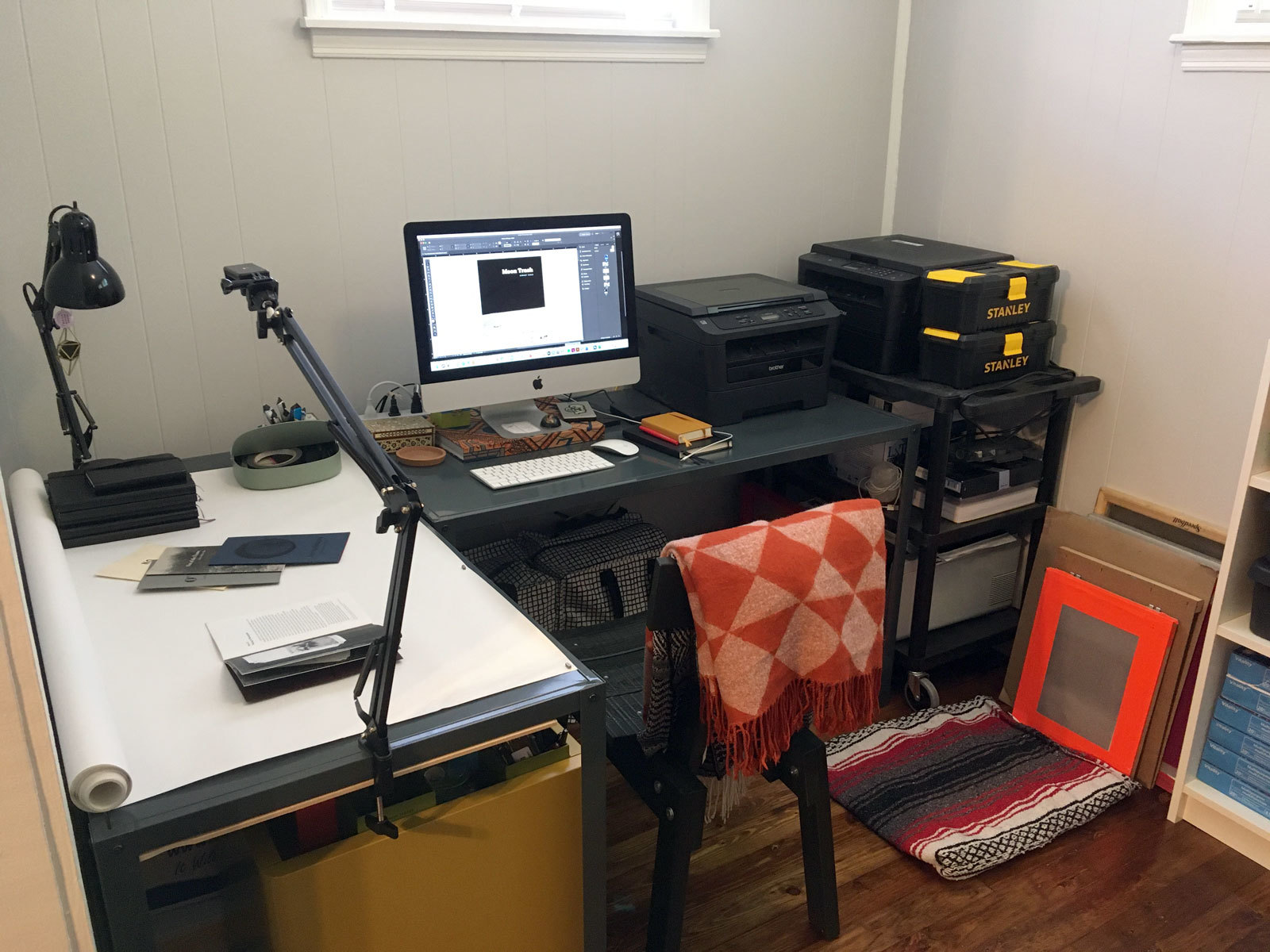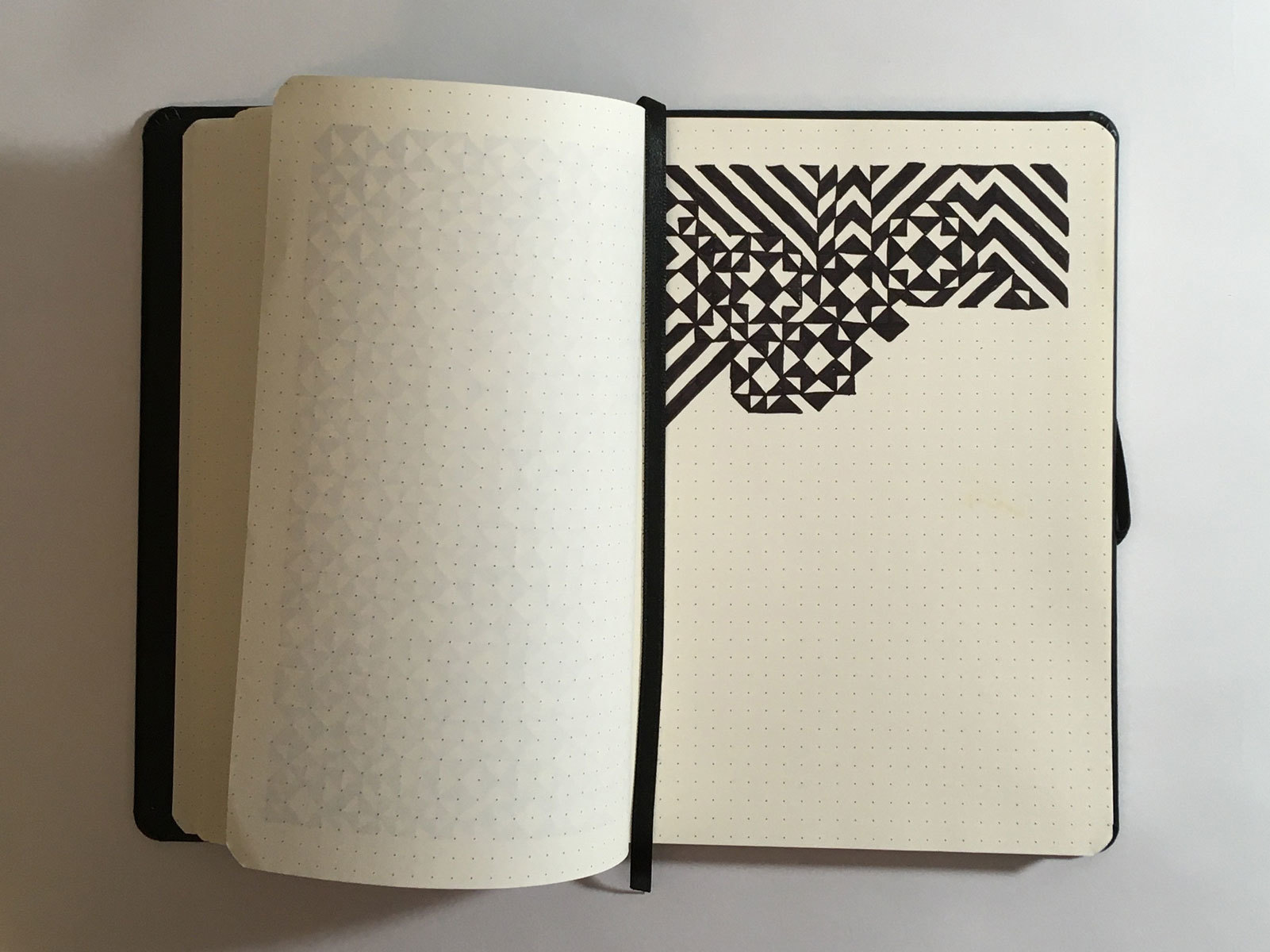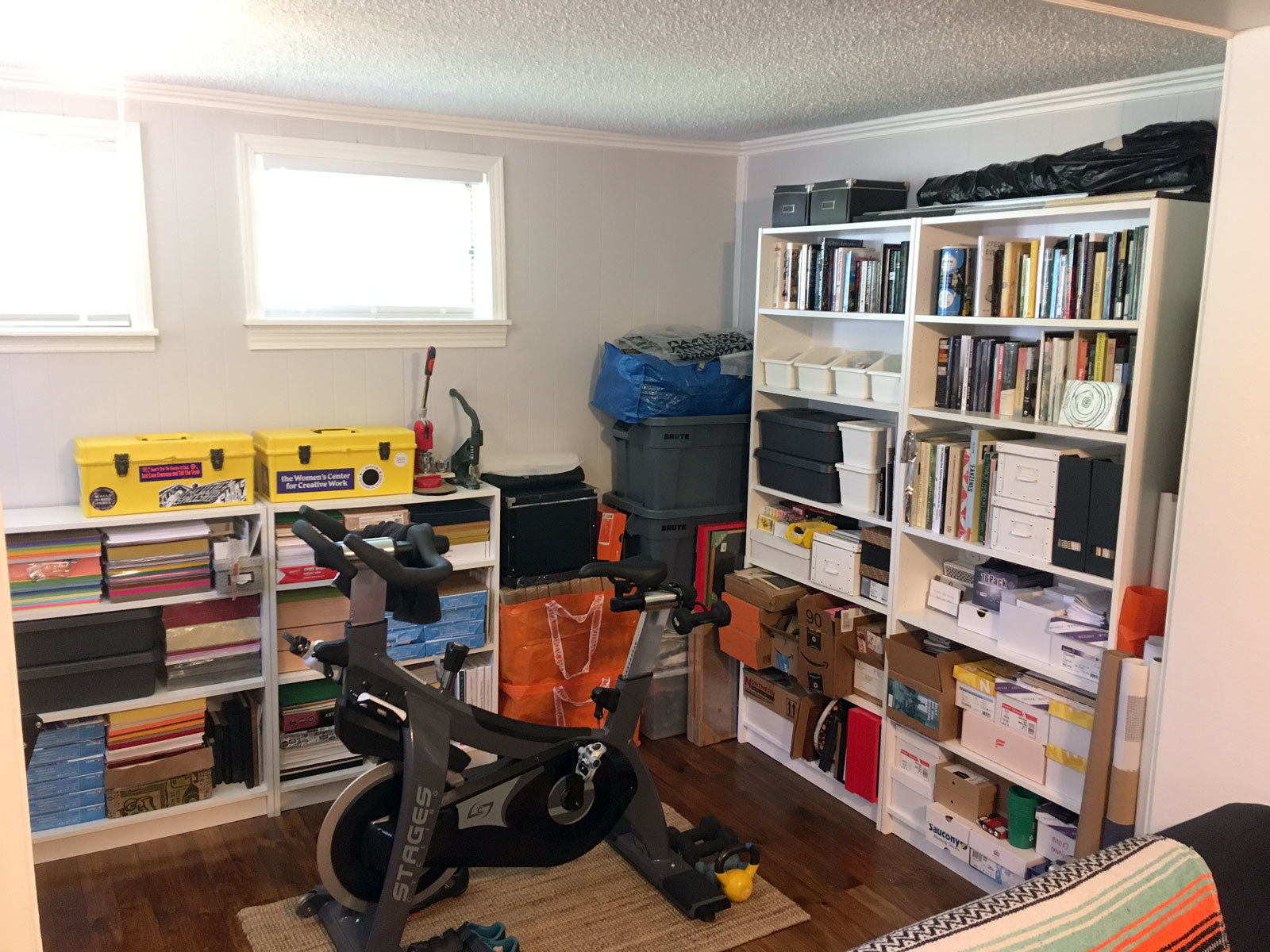 "I used to have a bad habit of getting new sketchbooks and only using the first 30-40 pages. I don't know if that's because I would get tired of an idea or if I had a compulsion to buy new ones. I developed a practice that I call "Reformed Sacred Geometry" around 2011; it's a system of rotating triangles in a grid with allowance for imperfections such as using materials that resist the grid or repeating the pattern to exhaustion. It became really important to fill every book. A drawing on its own doesn't have the impact that a mass of drawings has. Early into the stay-at-home order, I finished another sketchbook, completing just under 300 drawings over three books, and I've started on my fourth."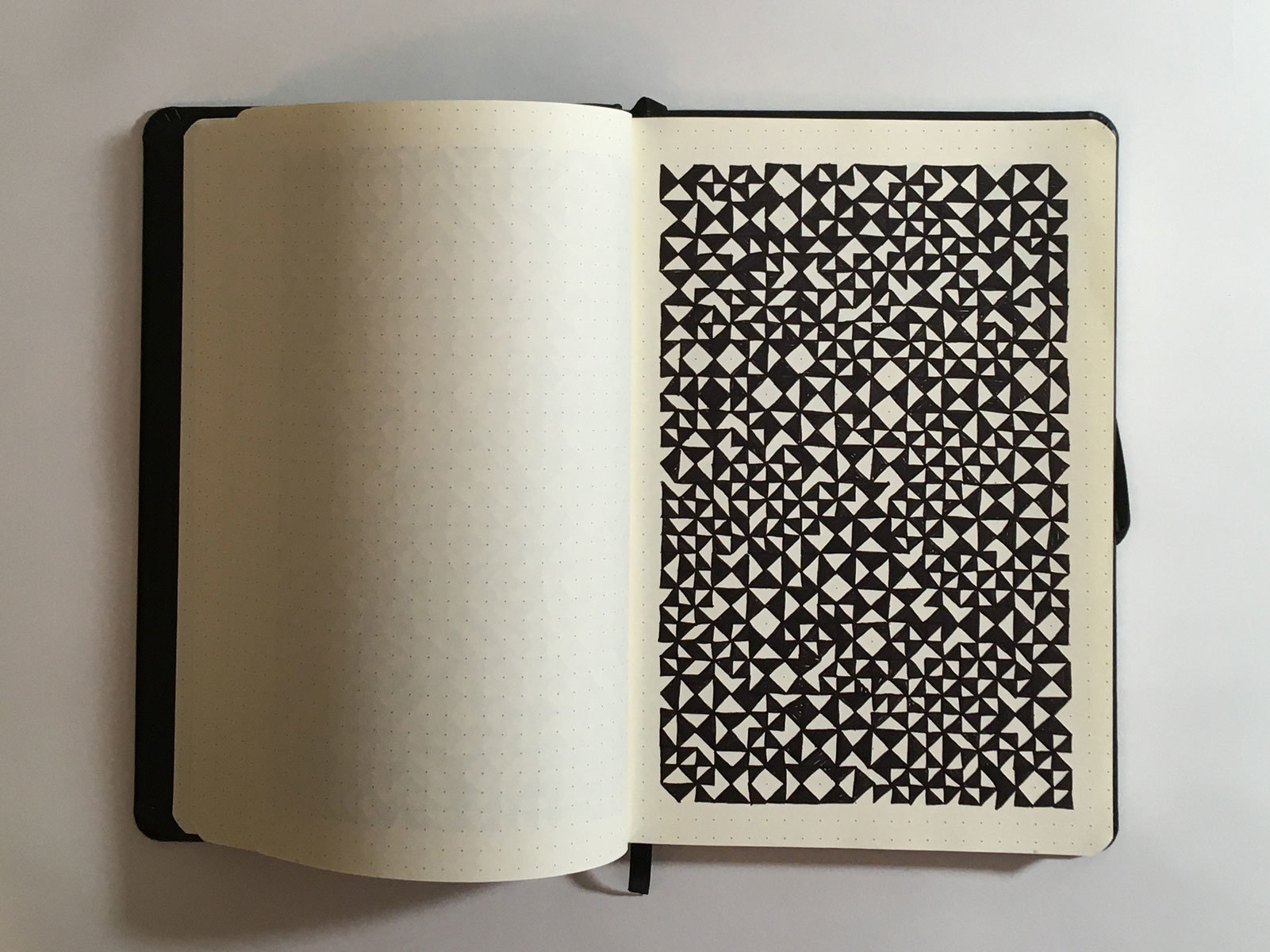 "I finished compiling an e-book of drawings submitted during an exhibition in 2019 at Dixon Gallery and Gardens. The instructions asked participants to draw triangles in a grid following my "Reformed Sacred Geometry" system."
(link: https://wallsdivide.com/blogs/news/book-of-hours-collaborative-edition)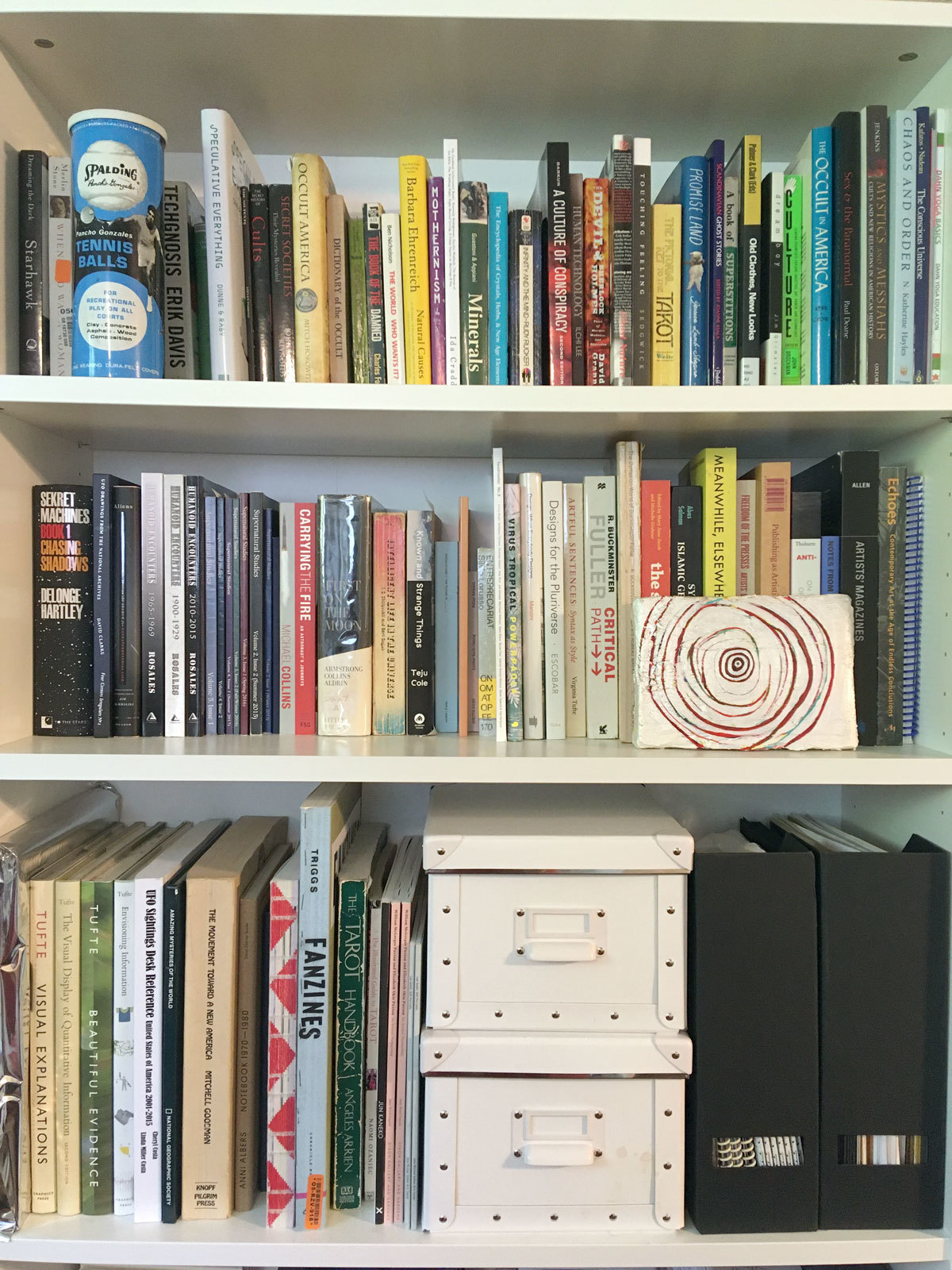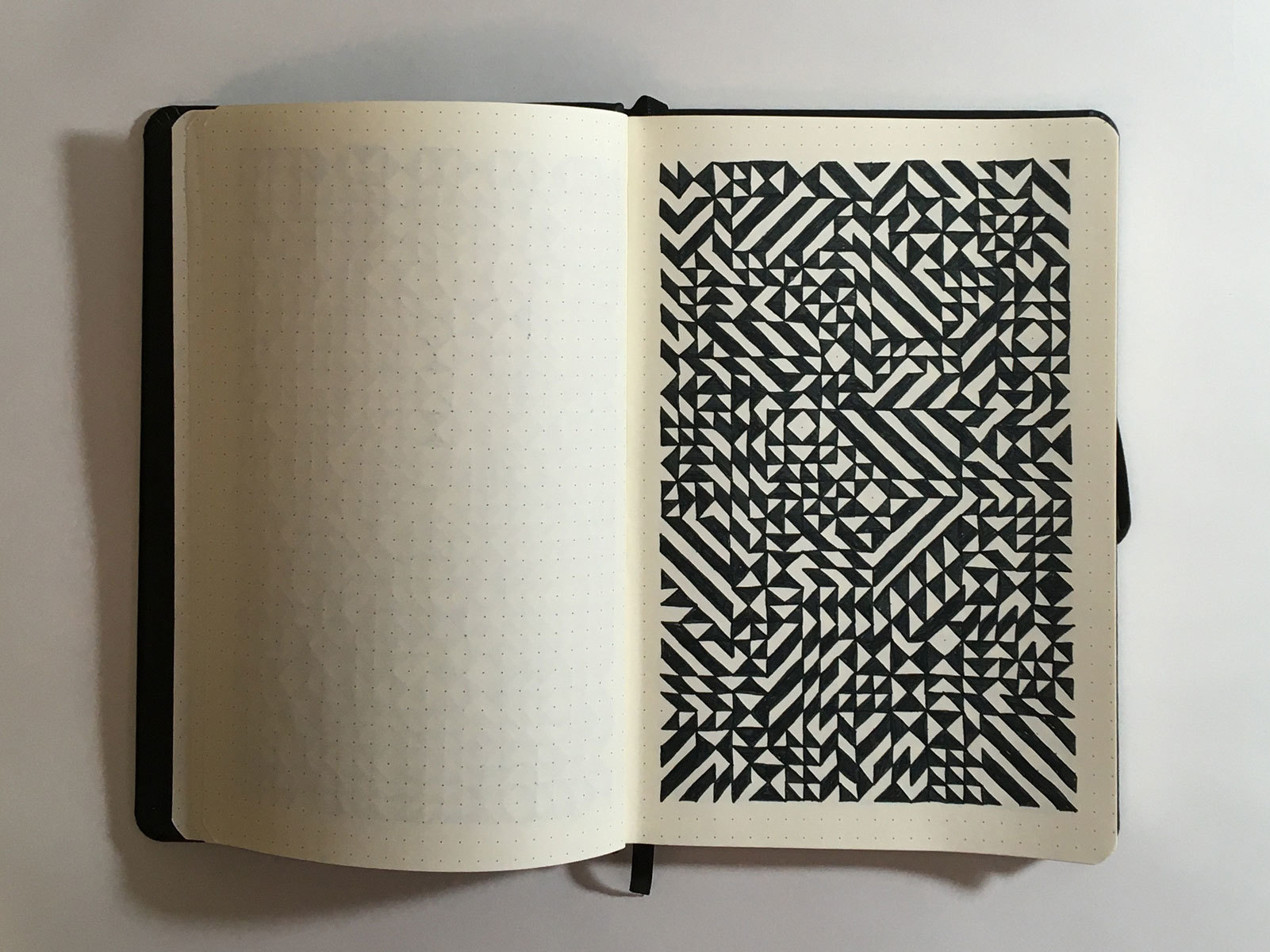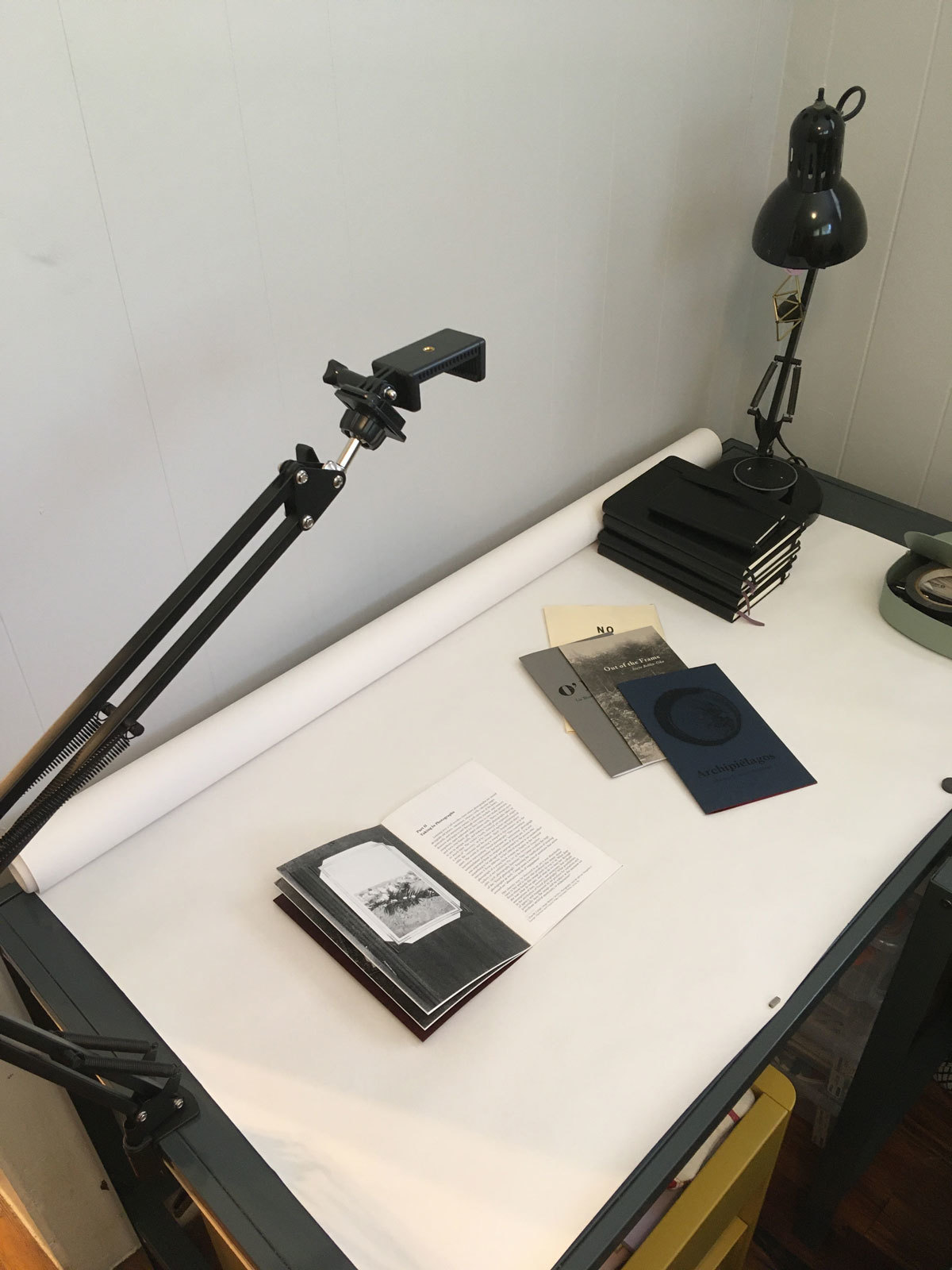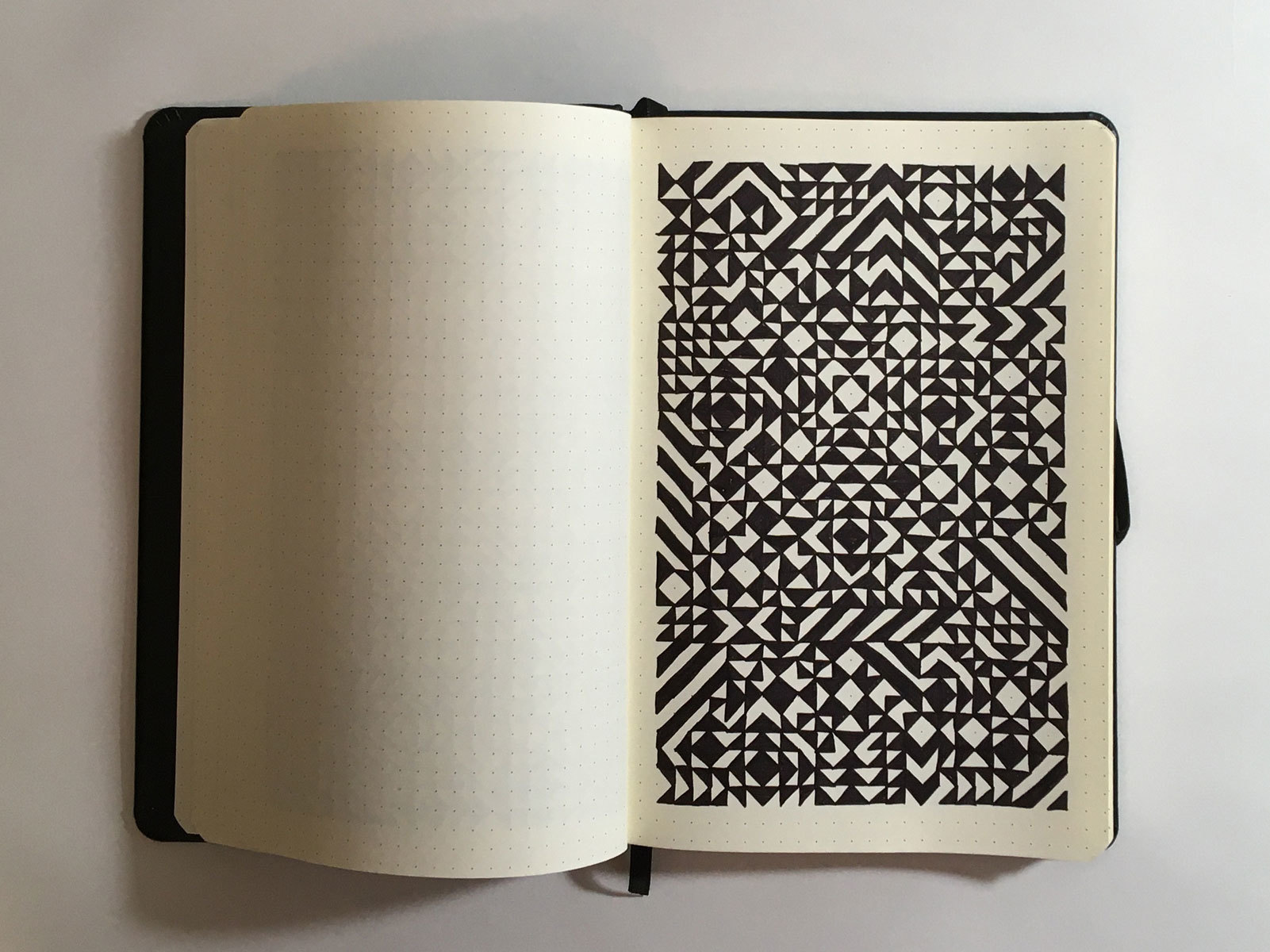 "It's been interesting to see the ways museums, galleries, small presses, and small businesses have adjusted to the loss of in-person exchange. Christopher Kardambikis had been curating a book exhibition called The Velocity of a Page at the Greater Reston Arts Center in Virginia, and Walls Divide Press was set to be included. Instead of sending copies of our publications to Virginia, I set up an area to photograph the work and send images. The exhibition and programs are online.
(link: https://restonarts.org/exhibition/the-velocity-of-a-page/)
I've been spending a lot of time in this room."
— Corkey Sinks, May 2020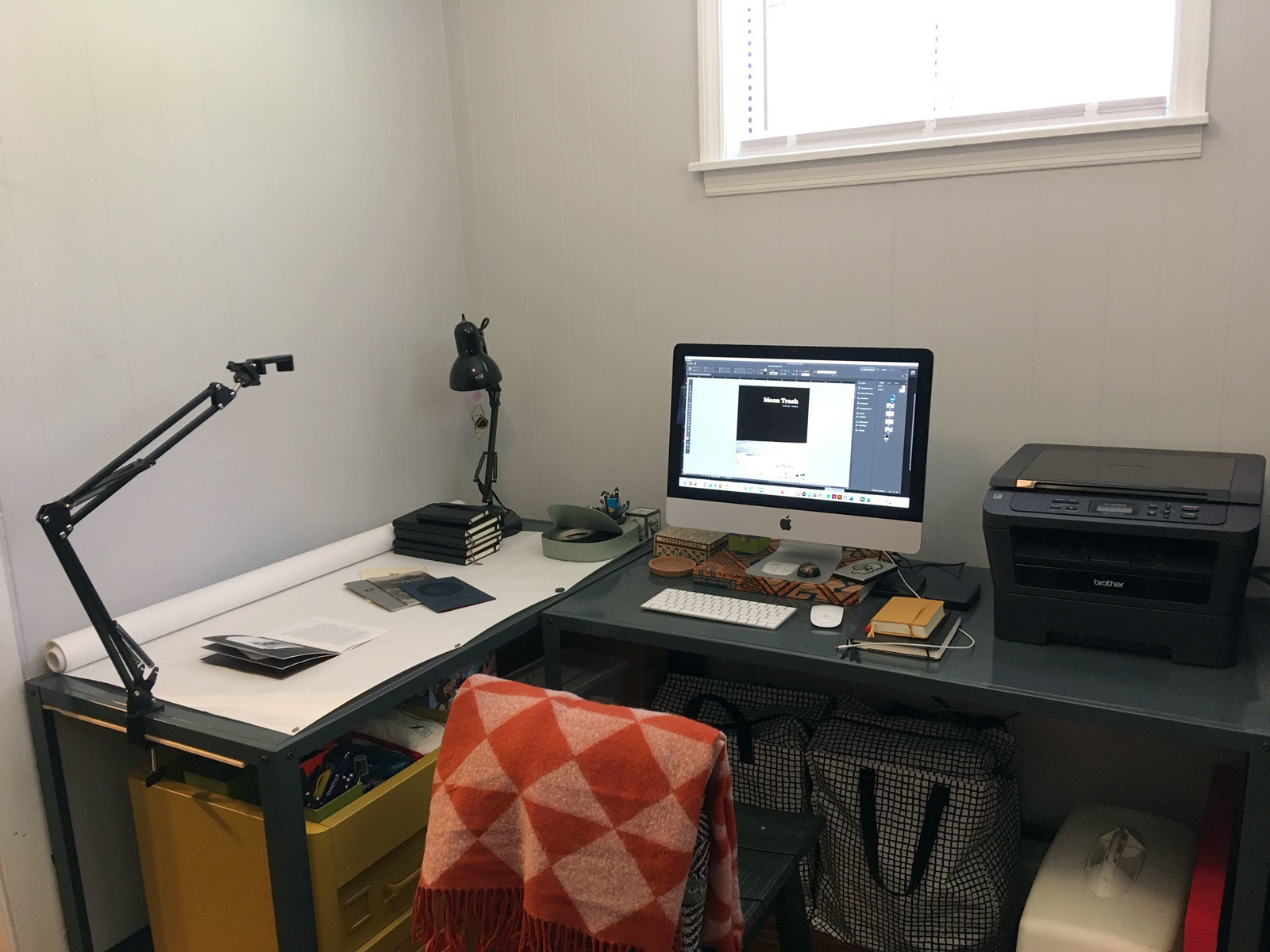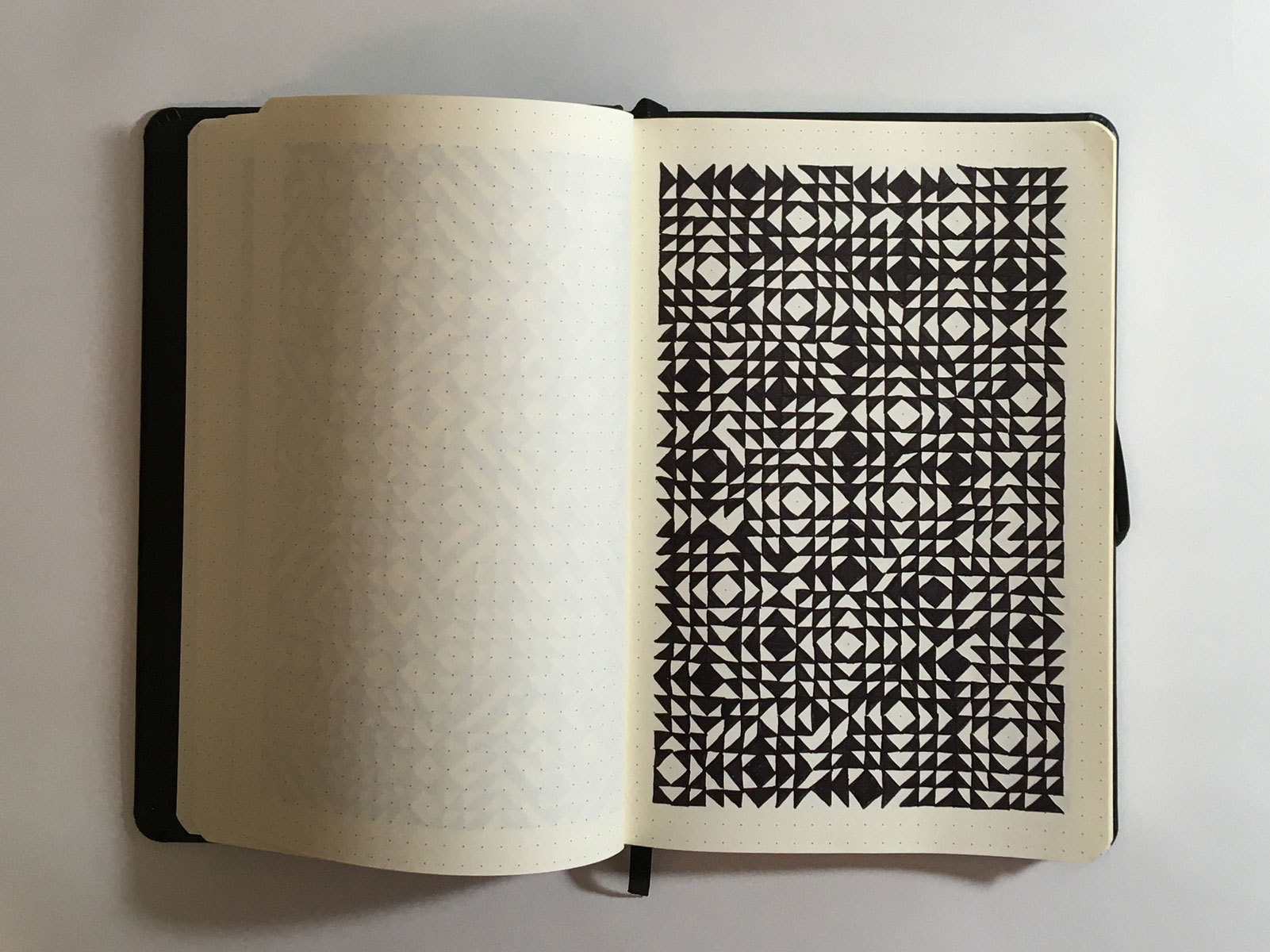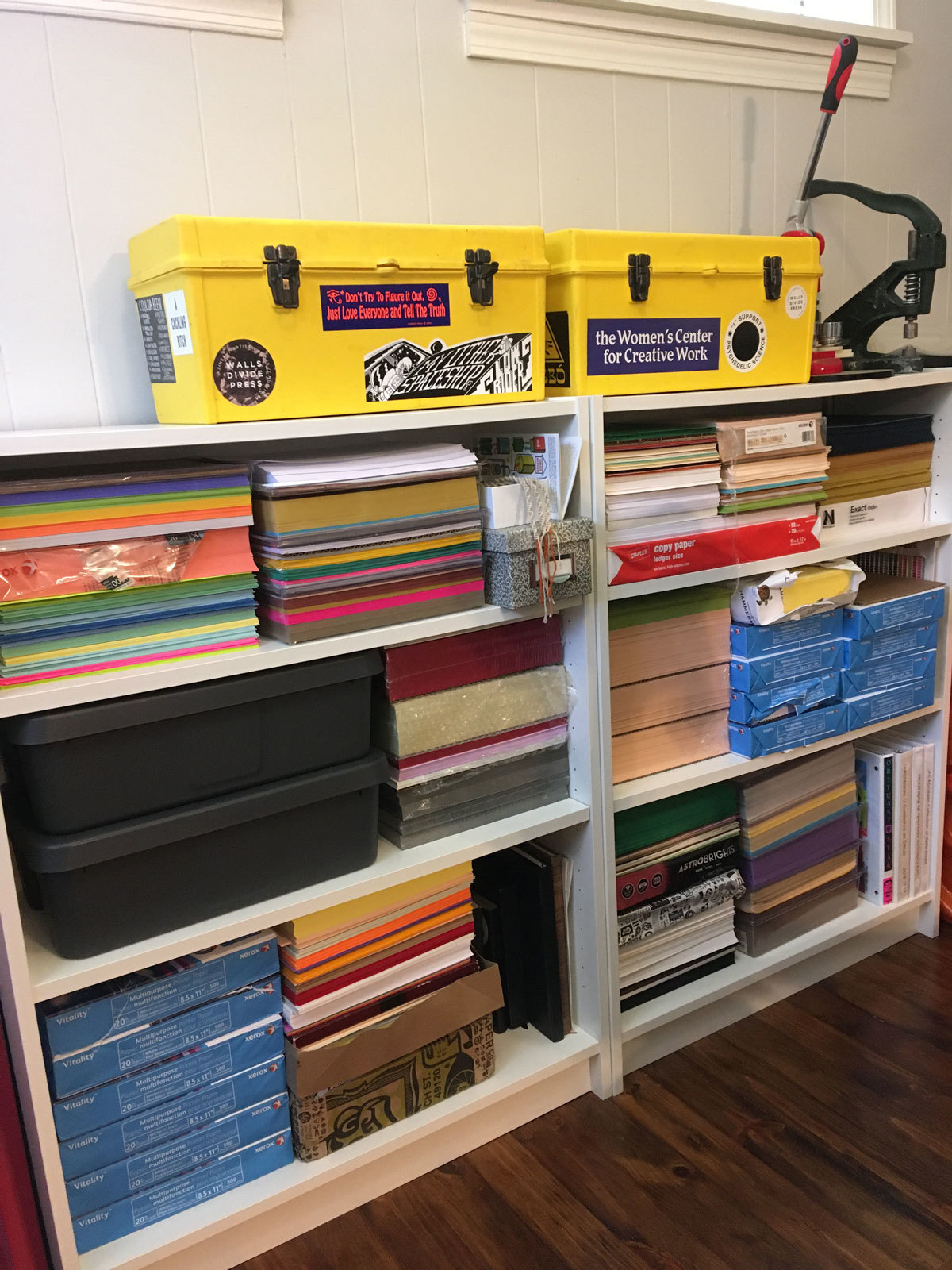 Corkey Sinks (b. Dallas, TX) is an artist and designer based in Memphis, TN. Sinks received a BA in Media Studies from the Johnston Center for Integrative Studies at the University of Redlands, CA in 2005 and an MFA in Studio Art from the School of the Art Institute of Chicago in 2012. Sinks has exhibited work throughout the United States, Mexico City, and Vienna. She was the second Artist-in-Residence at Crosstown Arts in Memphis, TN, and she has participated in a number of project-based residencies including CAMP CARPA (The Craft Advanced Research Projects Agency) in 2013 and the Golden Dome School: Hierophant in 2017. In 2019, Sinks was a visiting artist at the Tulsa Artist Fellowship where she collaborated with 12 artists and writers to produce zines that debuted at the Chicago Art Book Fair. In 2015, her book, Demon Baby Project: Events, Coincidences, and Repercussions was published by No Coast. Sinks runs Walls Divide Press with her partner, artist and educator Jesse Butcher, through which she designs and publishes artists' books, zines, and multiples.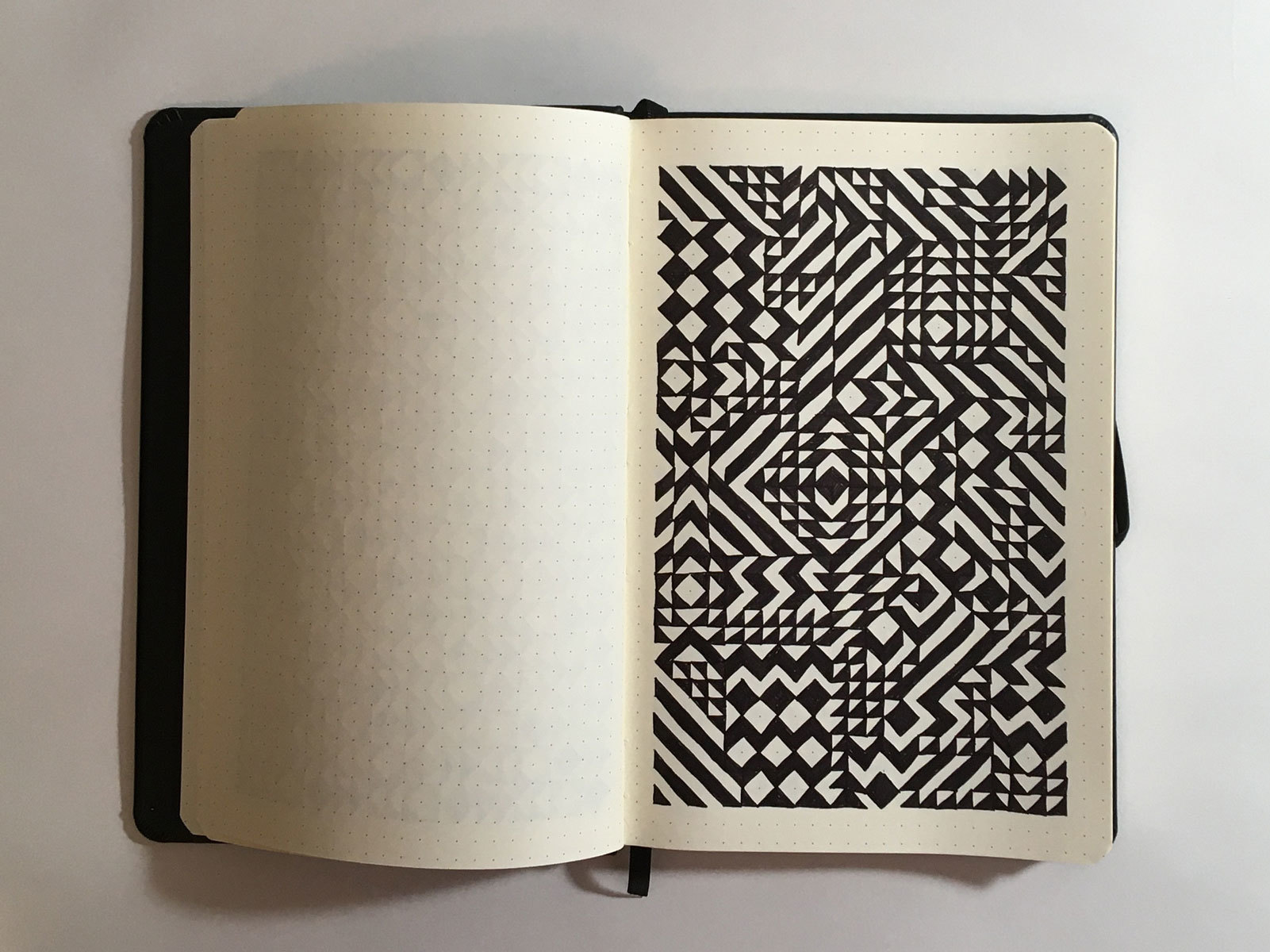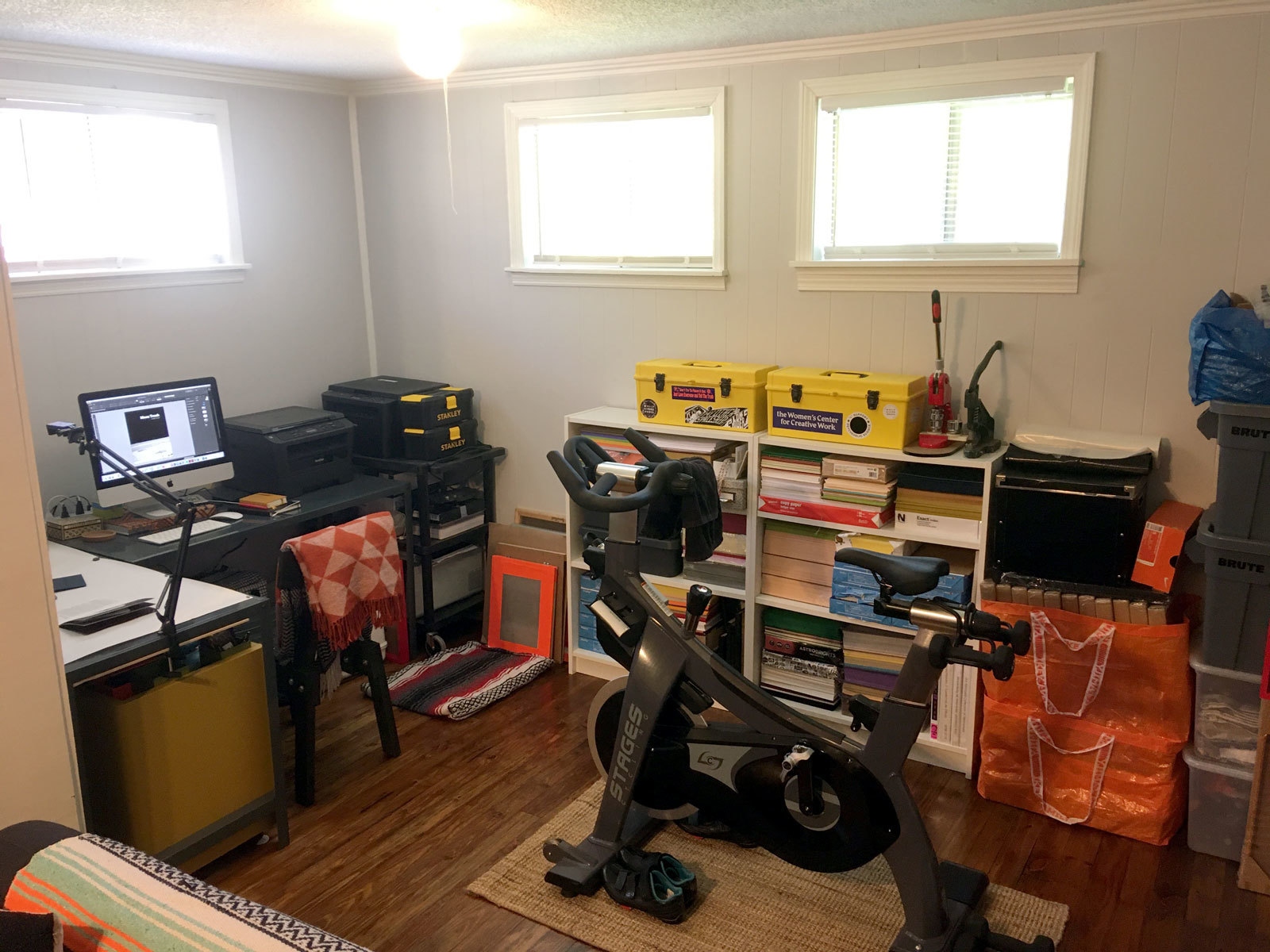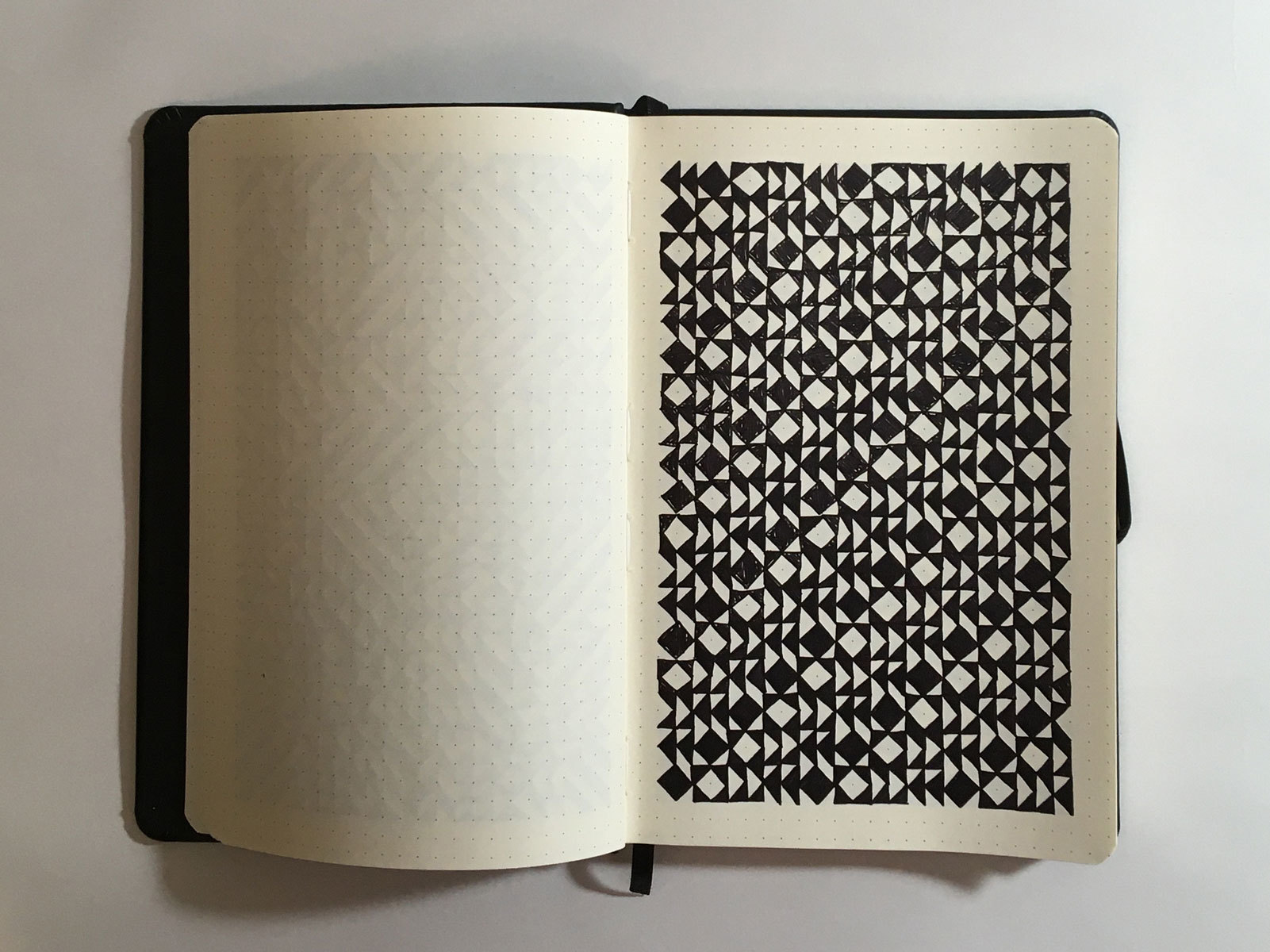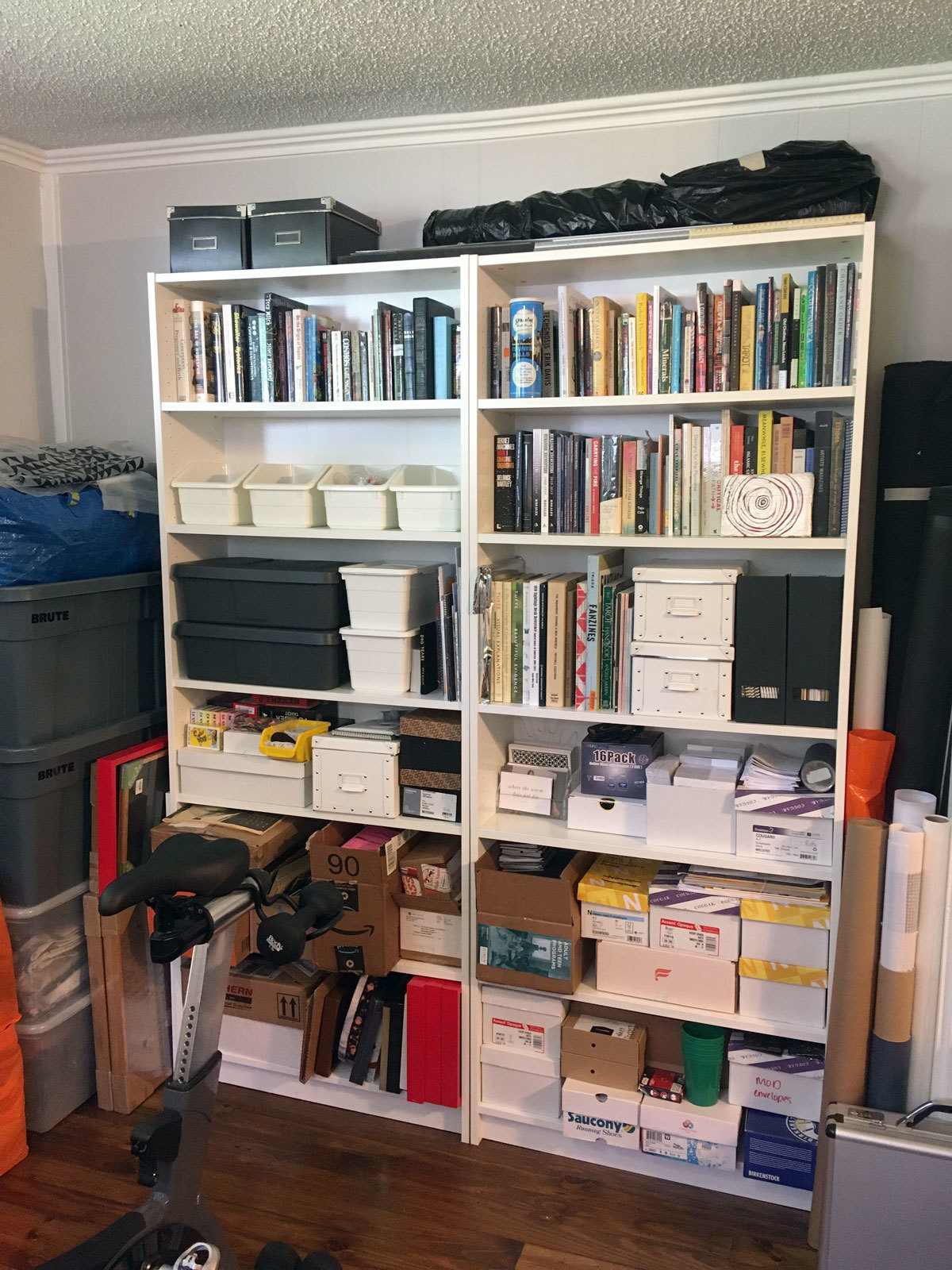 * all photos courtesy of the artist