STUDIO VISIT: TONI COLLUMS ROBERTS
FEB. 04, 2020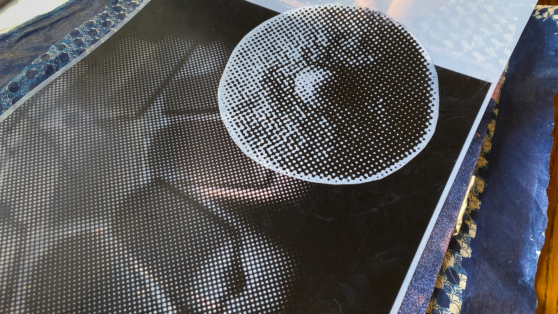 STUDIO VISIT: TONI COLLUMS ROBERTS
FEB. 04, 2020
"From the data existing within an image, the mass production of objects used in creating installations, or perhaps, moments that shape our memory--I am interested in the malleability of pieces that create a whole. Using a variety of media I embrace repetition to create bodies of work that explore boredom, memory, and various sociopolitical concepts of a contemporary media age."
— Toni Collums Roberts, Statement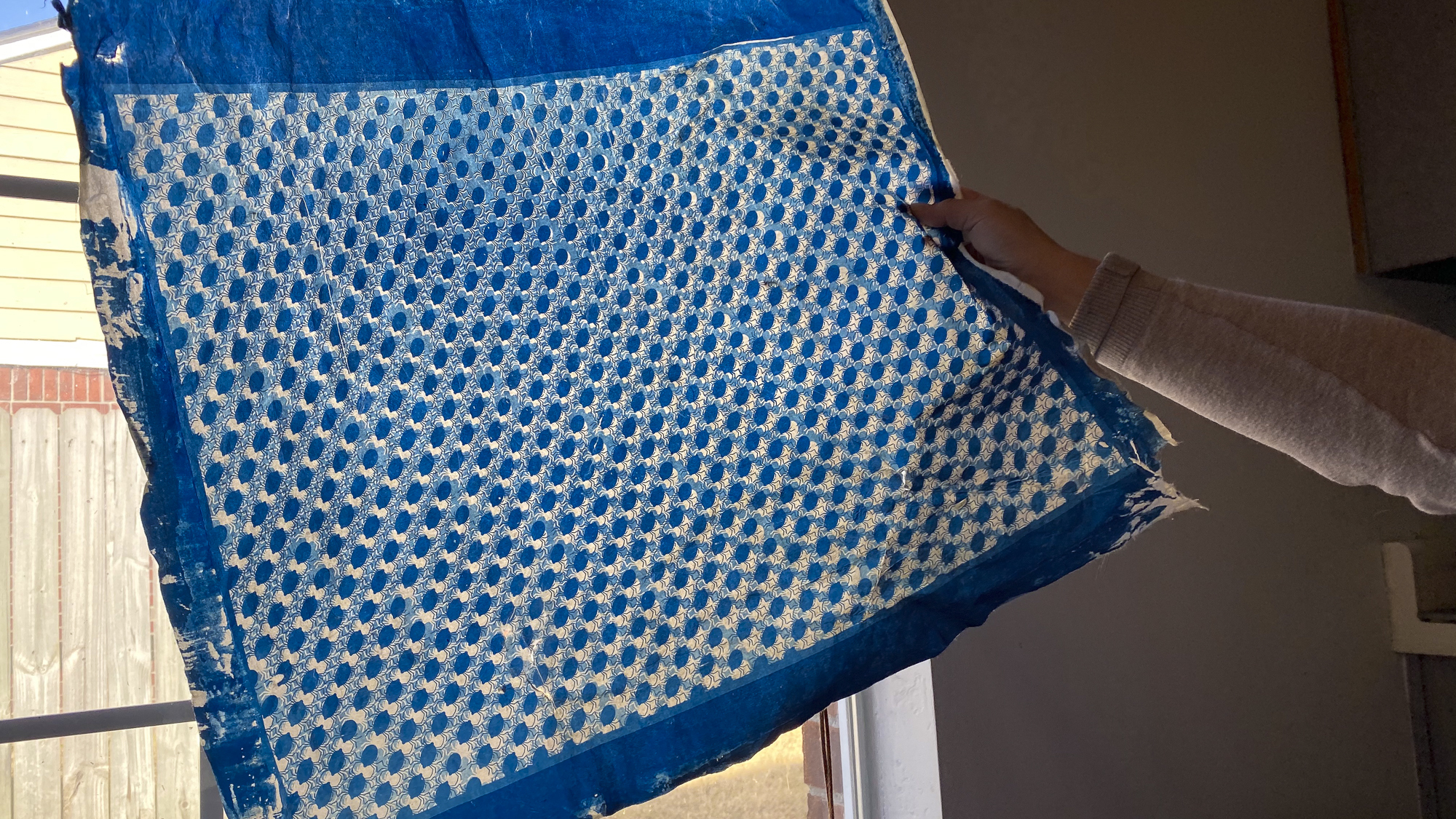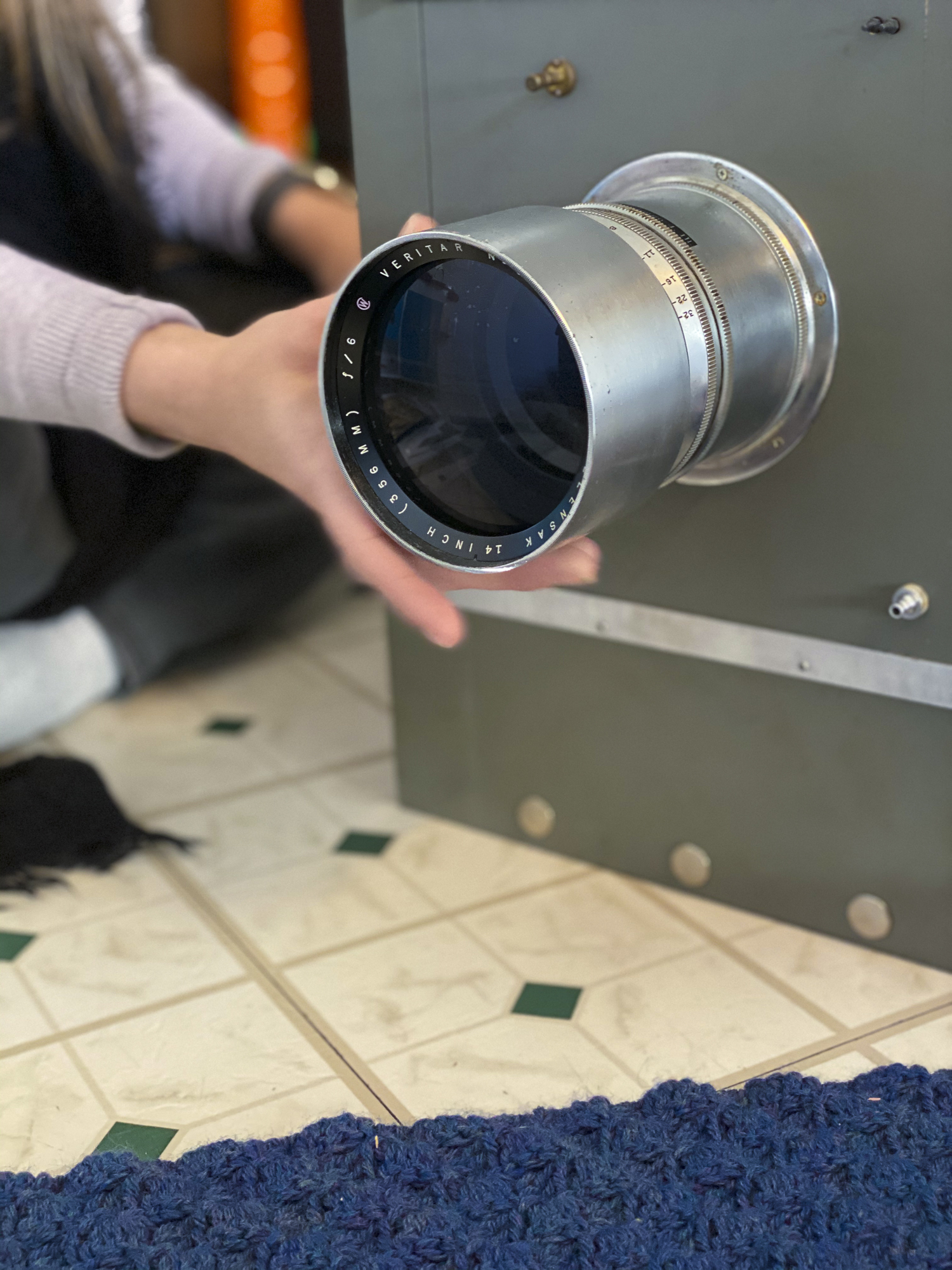 "I consider my current body of digital photographs to exist within the field of speculative design.*
Photography, historically, is steeped in the chemistry of light-sensitive materials. There are many recipes and techniques that have driven the medium forward. It is hard for scholars to pinpoint the "inventor" because there were many men, like Niepce, Daguerre, such as Fox-Talbot, working toward the same goal simultaneously."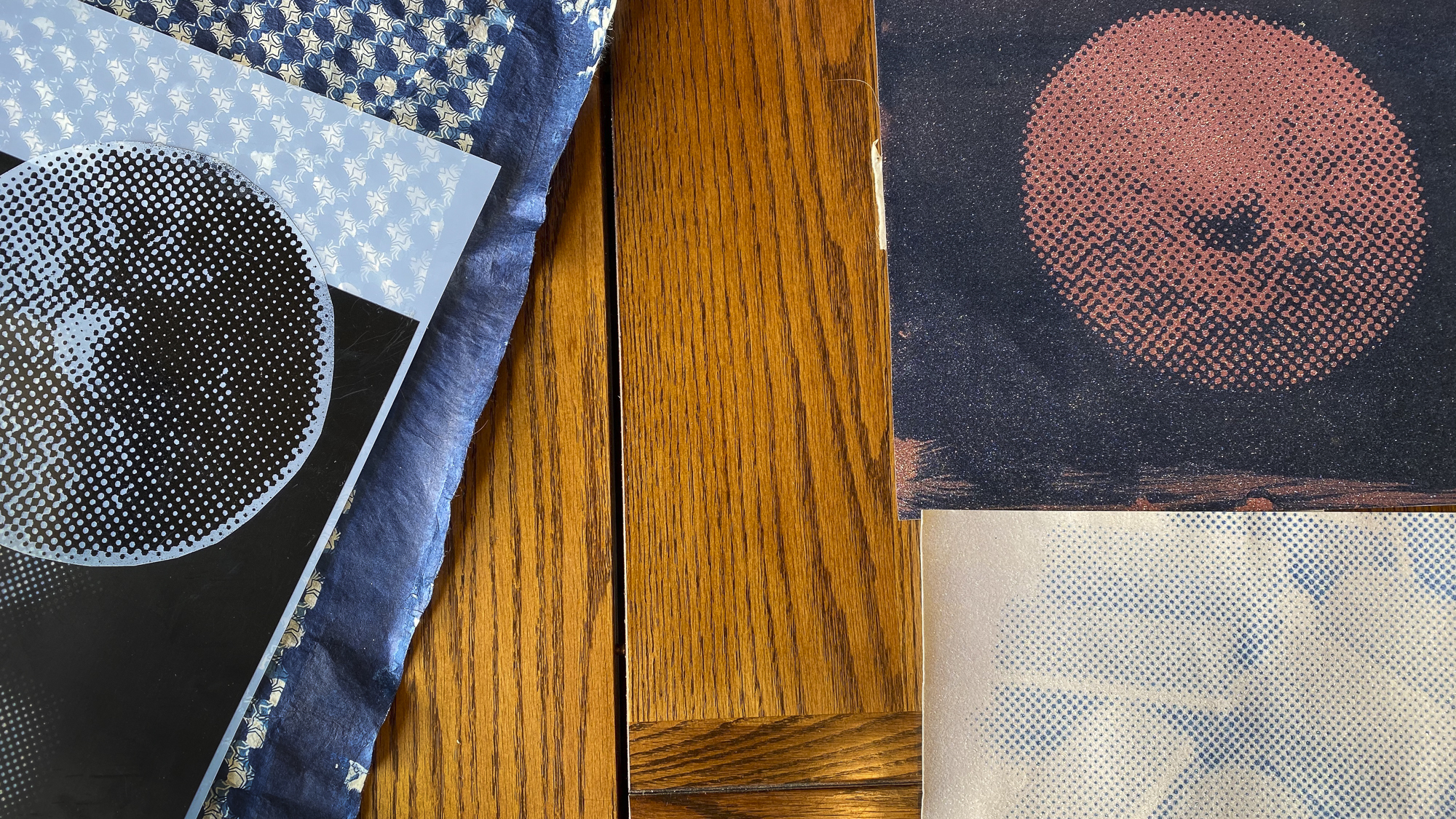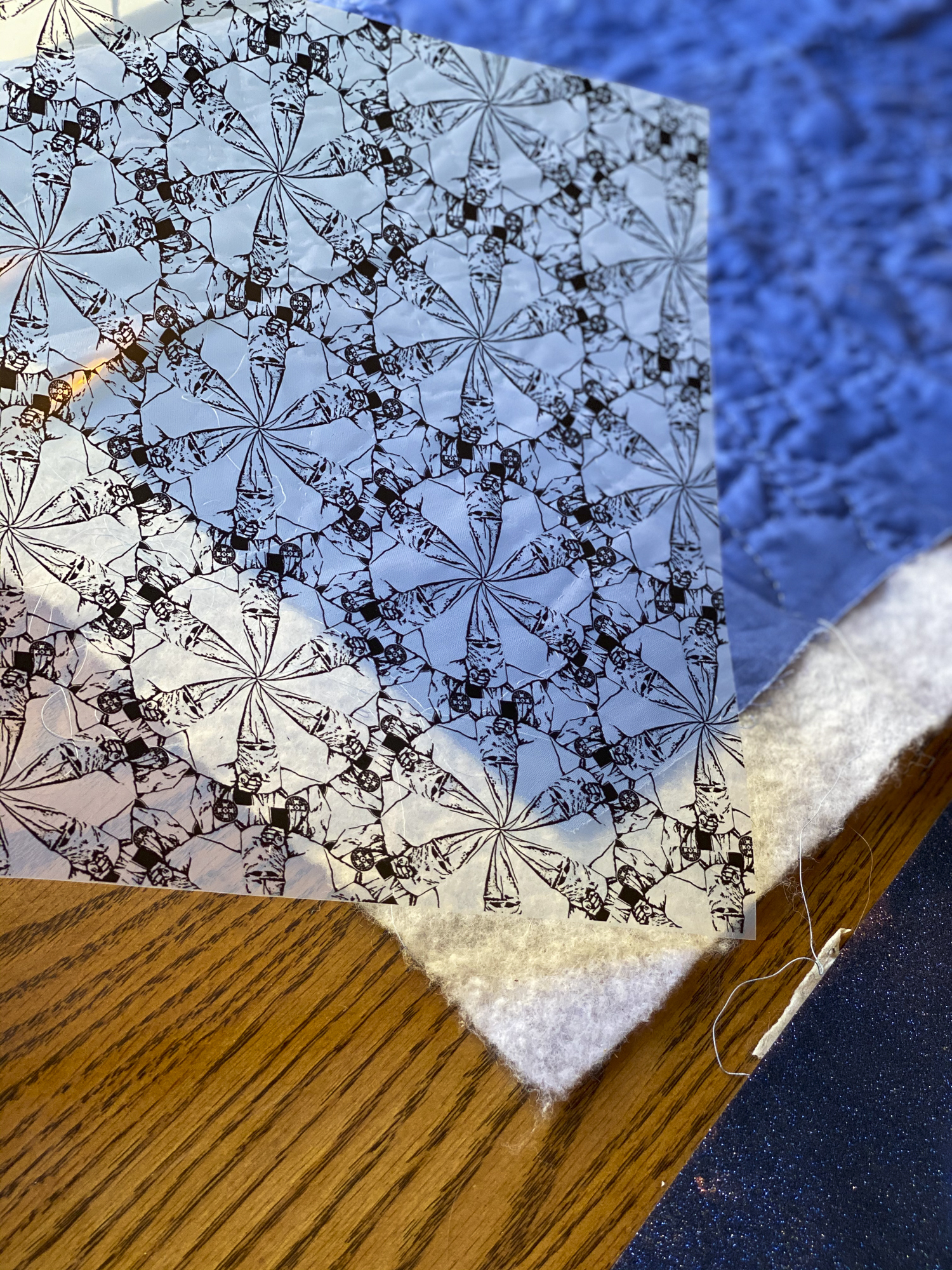 "Henry Fox-Talbot felt that drafting aids like the camera obscura and lucida failed to truly capture the essence of the landscape. He mused, "how charming it would be if it were possible to cause these natural images to imprint themselves durably, and remain fixed upon the paper." He conducted a series of experiments to see if through the action of light on material substances, that "nature might draw her own pictures." Fox-Talbot, with his "invention" of "photogenic drawing," created the first photographic negative, the Calotype."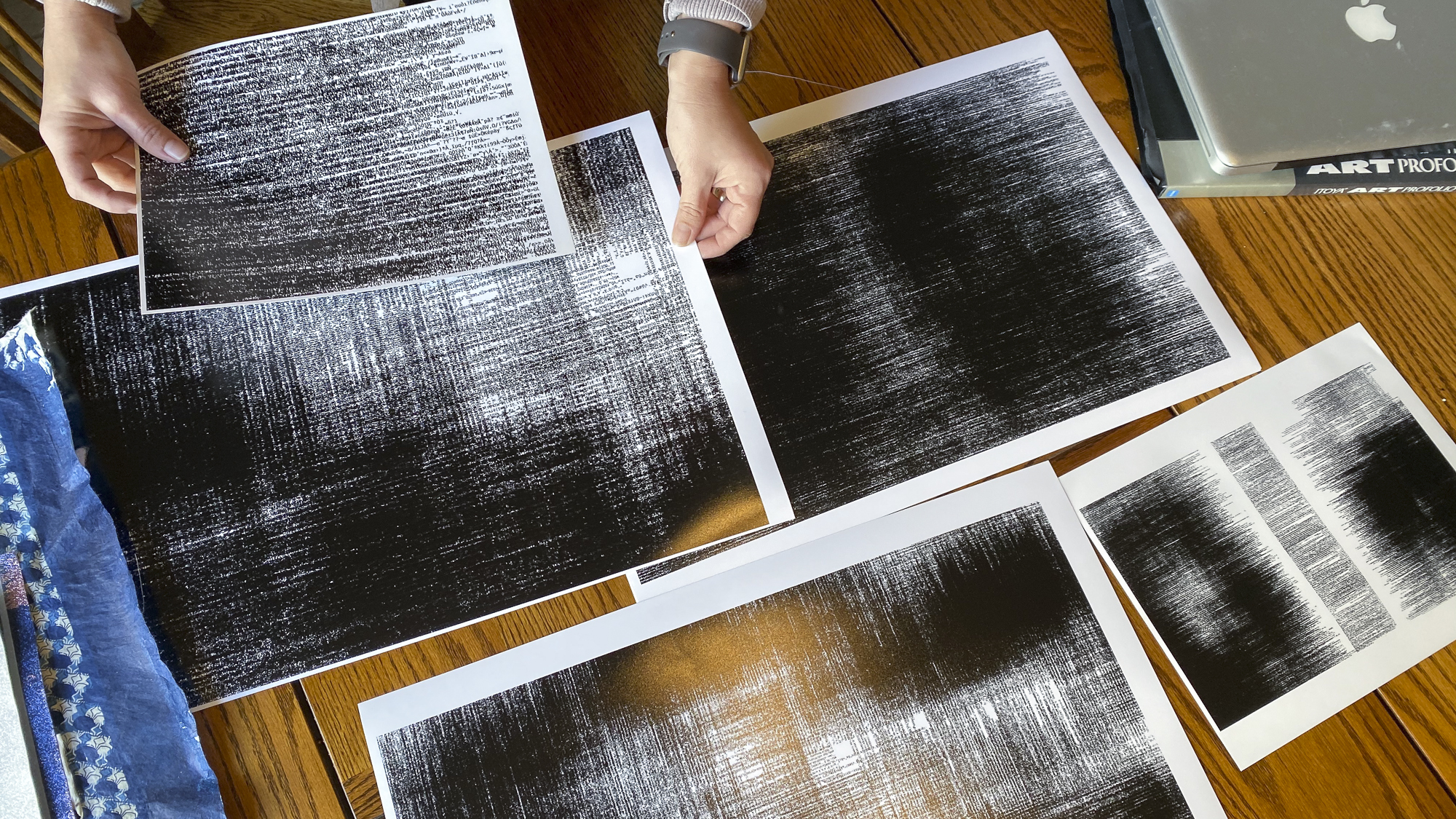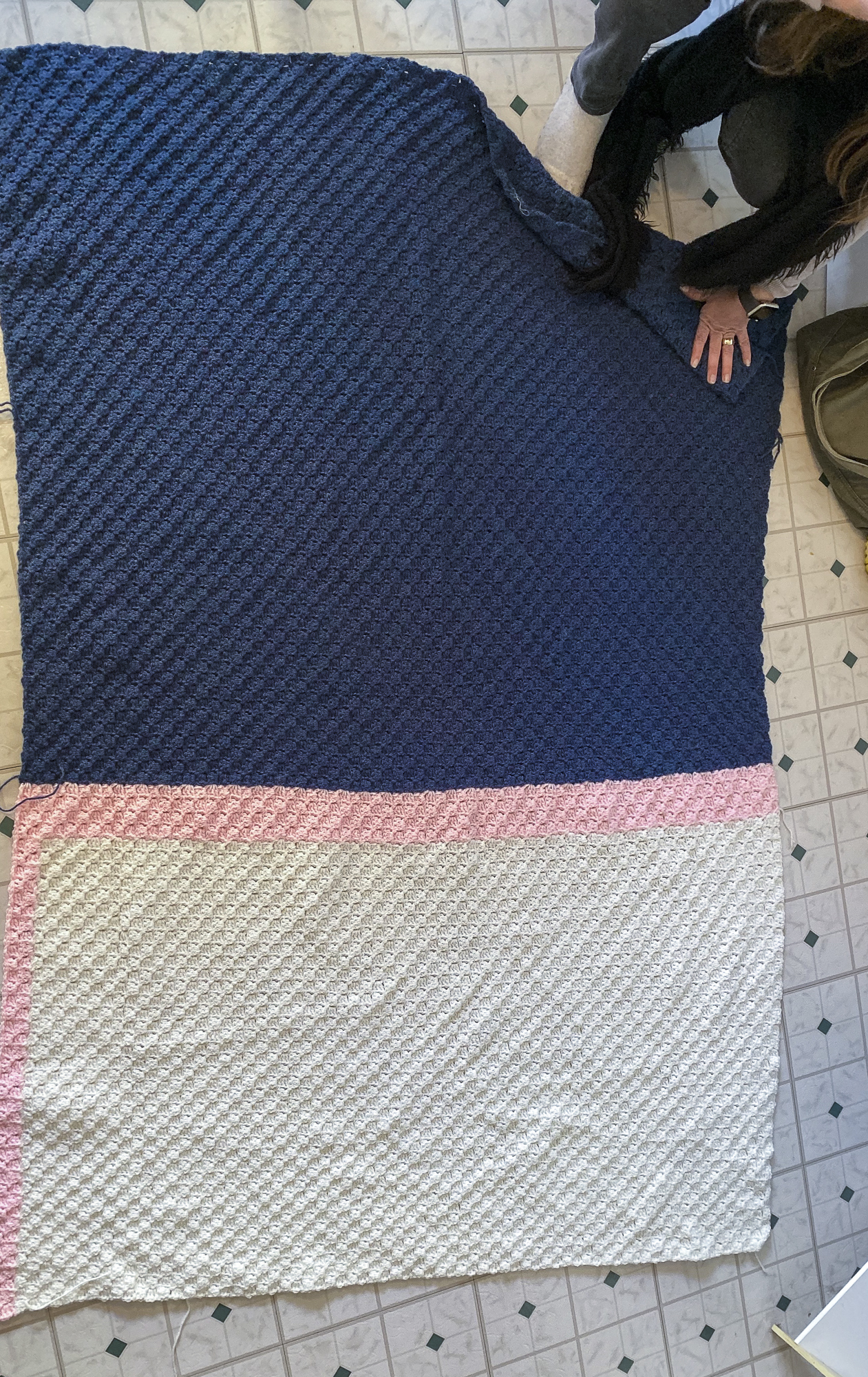 "Like Fox-Talbot's frustration with drawing aids, I began to feel frustrated by the inability of photography, as a medium, to capture the essence of the world around me. Boredom is one of the driving conceptual elements in my studio practice. This psychological state, a malady of modernity, is a rich area of exploration in contemporary art and theory of the digital age. Photography, steeped in nostalgia and discernible symbols, challenges my attempts at creating fertile spaces for boredom to manifest. This body of work is an attempt to recontextualize my preexisting notions of the medium and image, in both theory and practice."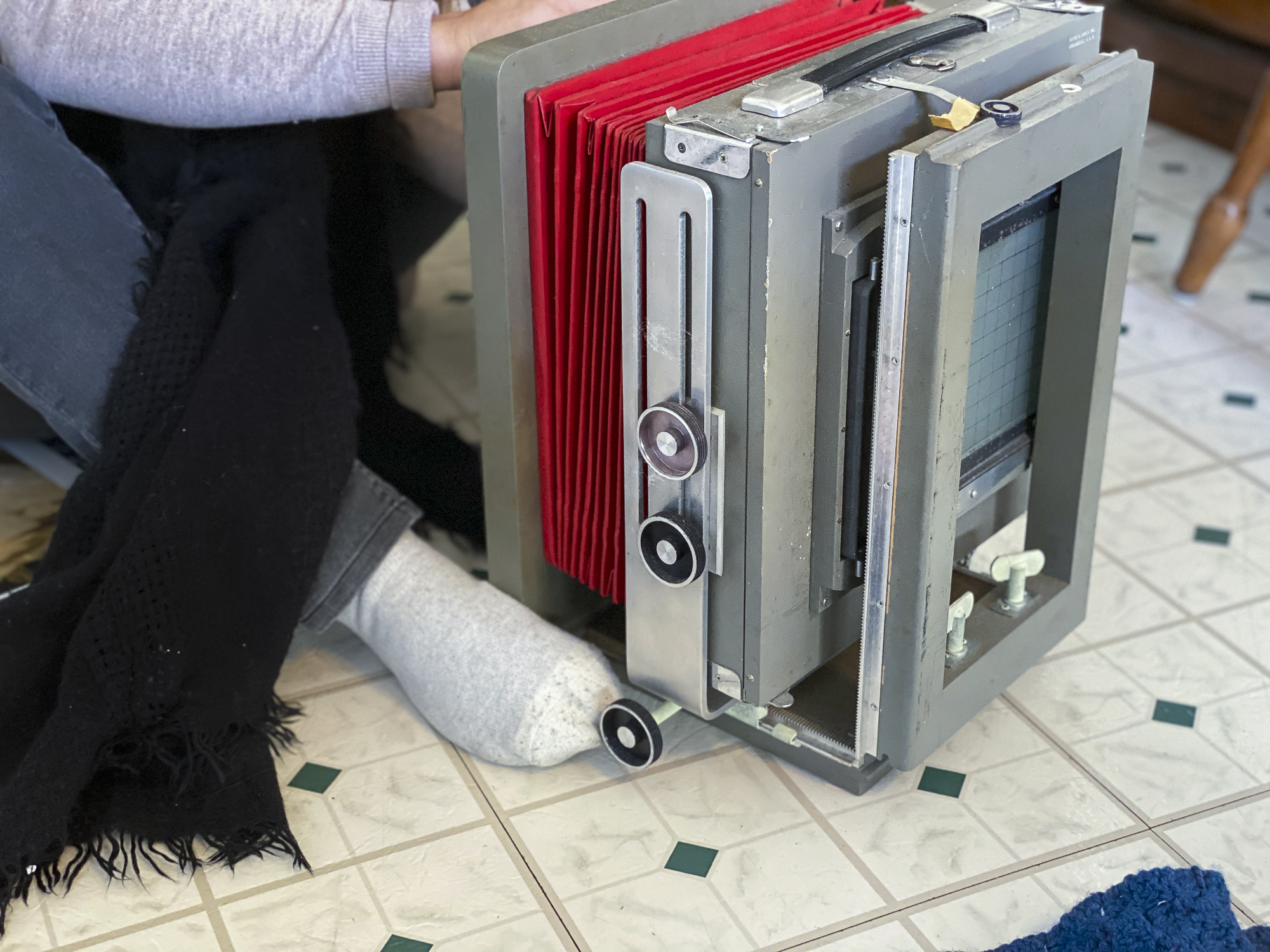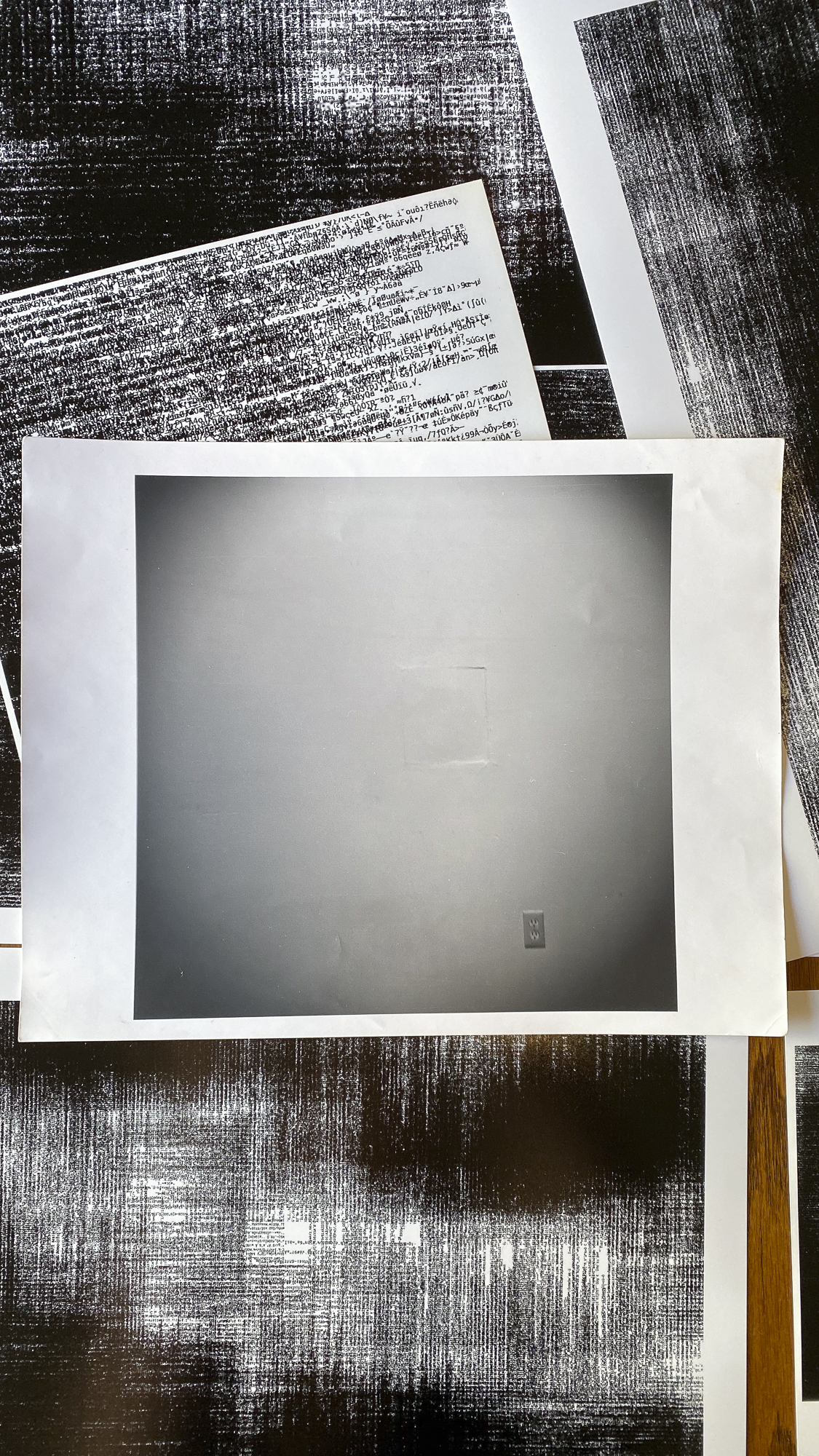 "In a burgeoning digital society, less attention is given to the building blocks of photographic images. The code, invisible and less important, is hidden by the visual representation of pixel shifts across a screen or dots-per-inch on a print. In my research, contemporary photographers are becoming increasingly interested in exploring the hex code by glitching the image. However, I am examining the data more intimately by removing the image completely to create, in essence, "Contemporary Calotypes". Treating each letter of code as a grain of sensitized salt, I am achieving tonal rages in the likeness of analog photographic processes. Deconstructing the negative into its digital DNA, I use the harvested information to create an alternate visual representation of the analog world surrounding us, abandoning the visual standards of the medium as we know it today."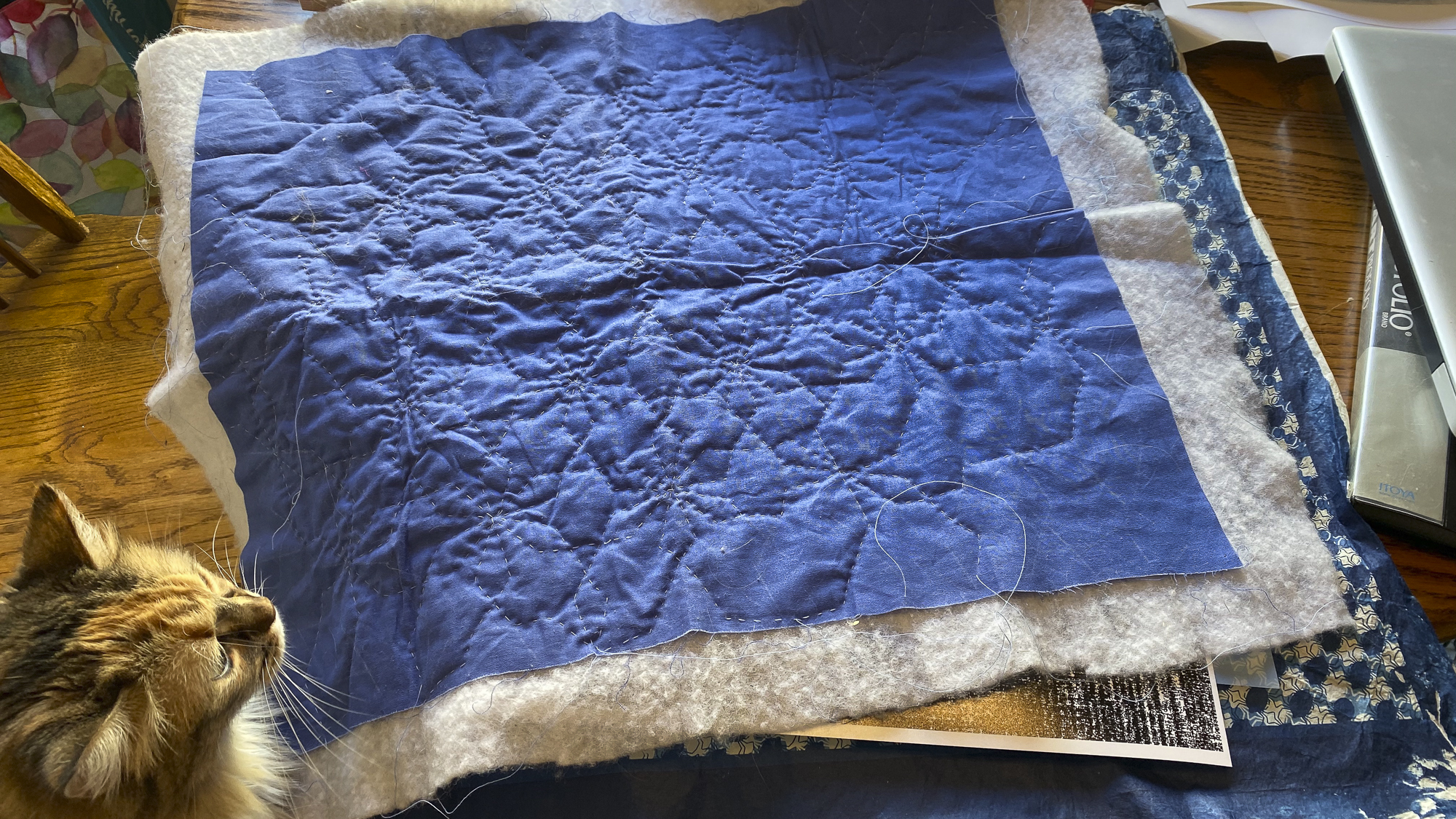 "I construct these images from photographs of traditional landscapes using tropes that are synonymous with the American South. I download the files from my camera as digital negatives and open them with text editing software. Immediately, I save the text document and delete the photographic file. The word document, usually around 2,500 pages, contains the ASCII code. I move the code into Photoshop and manipulate the information to create abstract compositions, intuitively arranging the layers. The titles describe the photographs prior to their deconstruction; however, through language, both the viewer and artist are forced to recall an image from memory (either experienced or imagined) while immersed in the code of a photograph that will never be experienced in a traditional sense."
— Toni Collums Roberts, Landscapes
"One of the most profound and unshakeable moments of my life was the recognition of my role as the curator of my sons memory. The weight and significance and this task...

This body of work is a collaboration with my 3 year old son. These images were made by my son with his camera, while digitally manipulated and printed by me. Supporting his autonomy, and exercising my role as his mother this series of cyanotypes printed on scrapbooking paper explores the magical and mundane, insignificant and monumental, moments from his world as he grows and my journey of learning when to hold on and when to let go."

— Toni Collums Roberts, Curator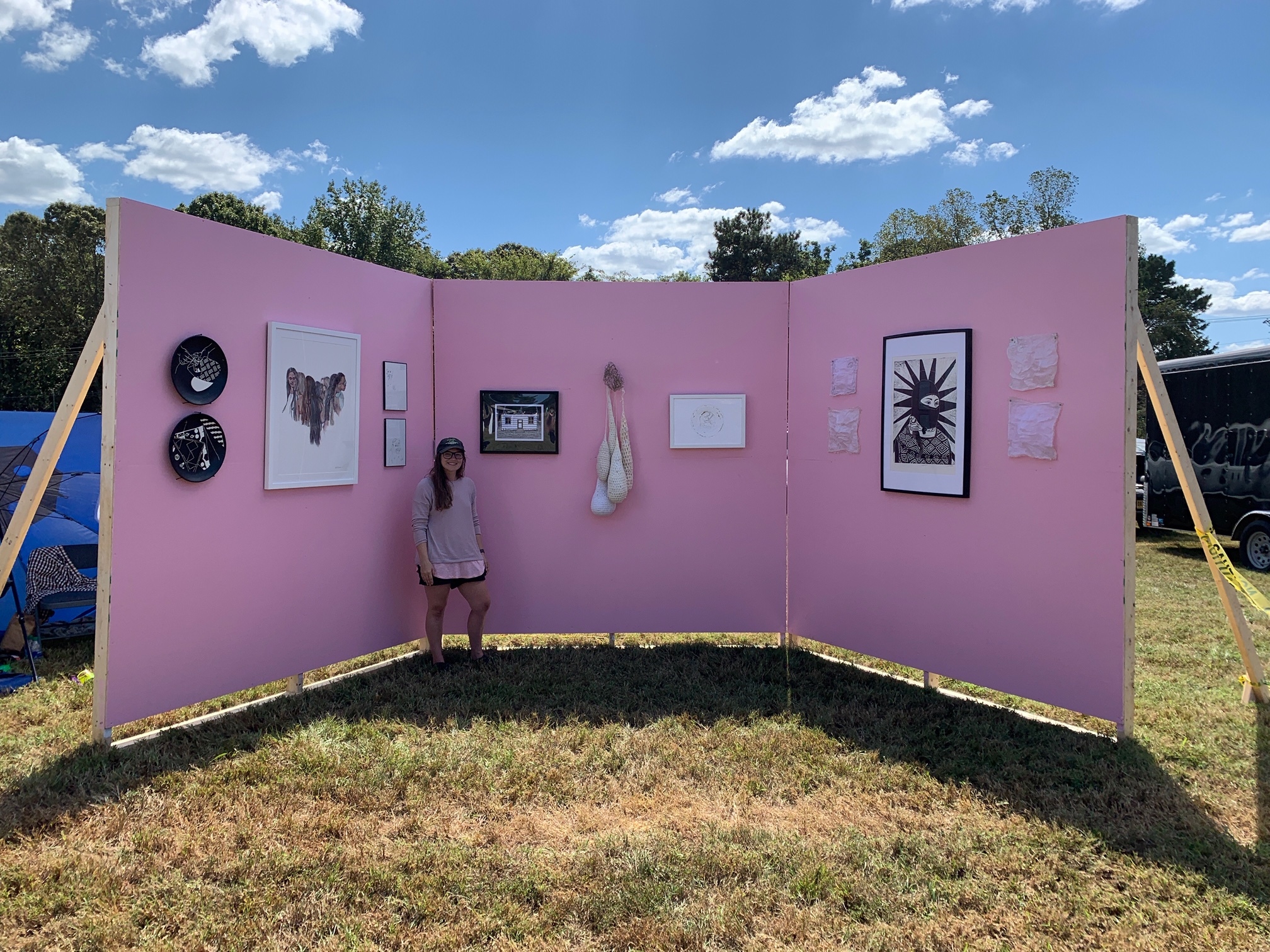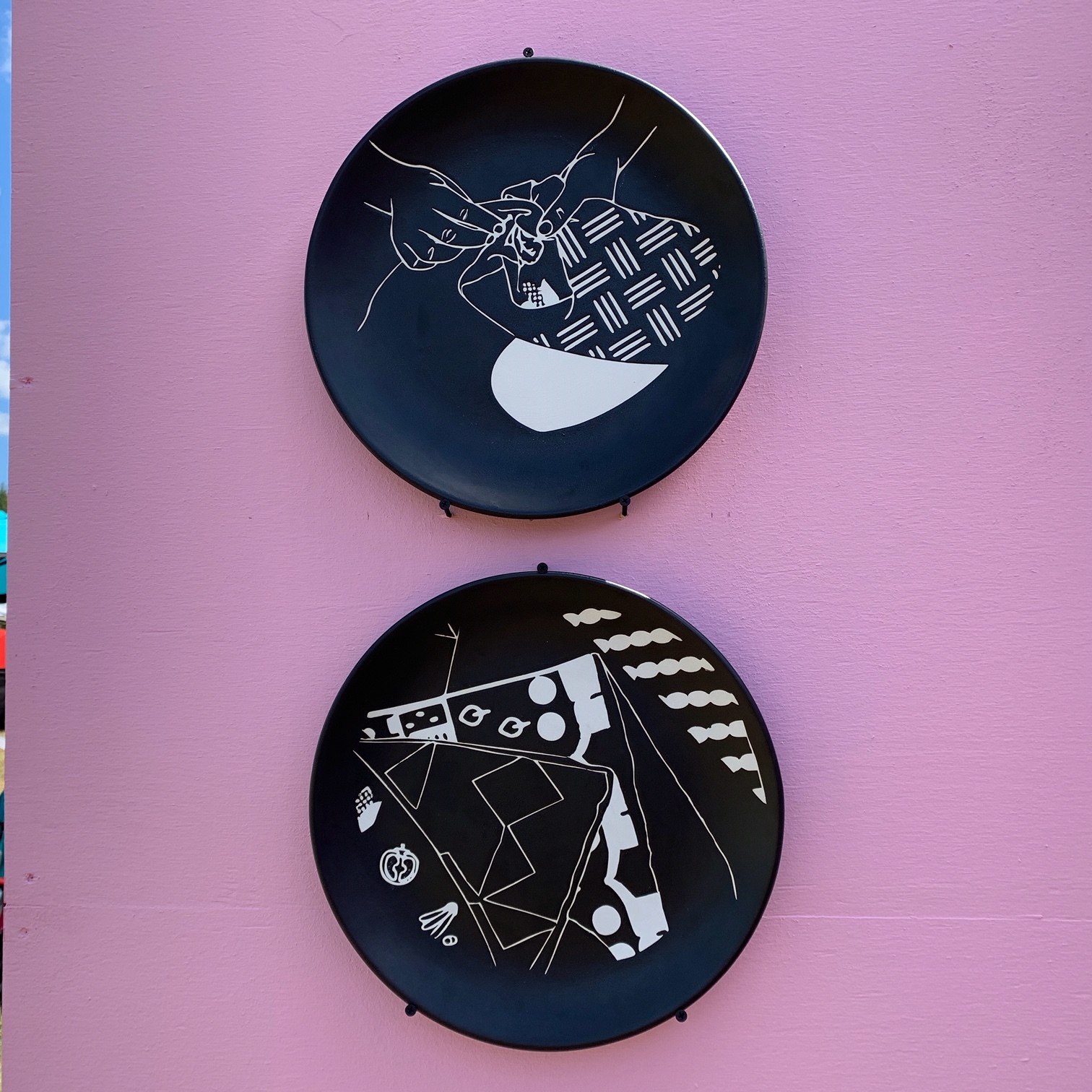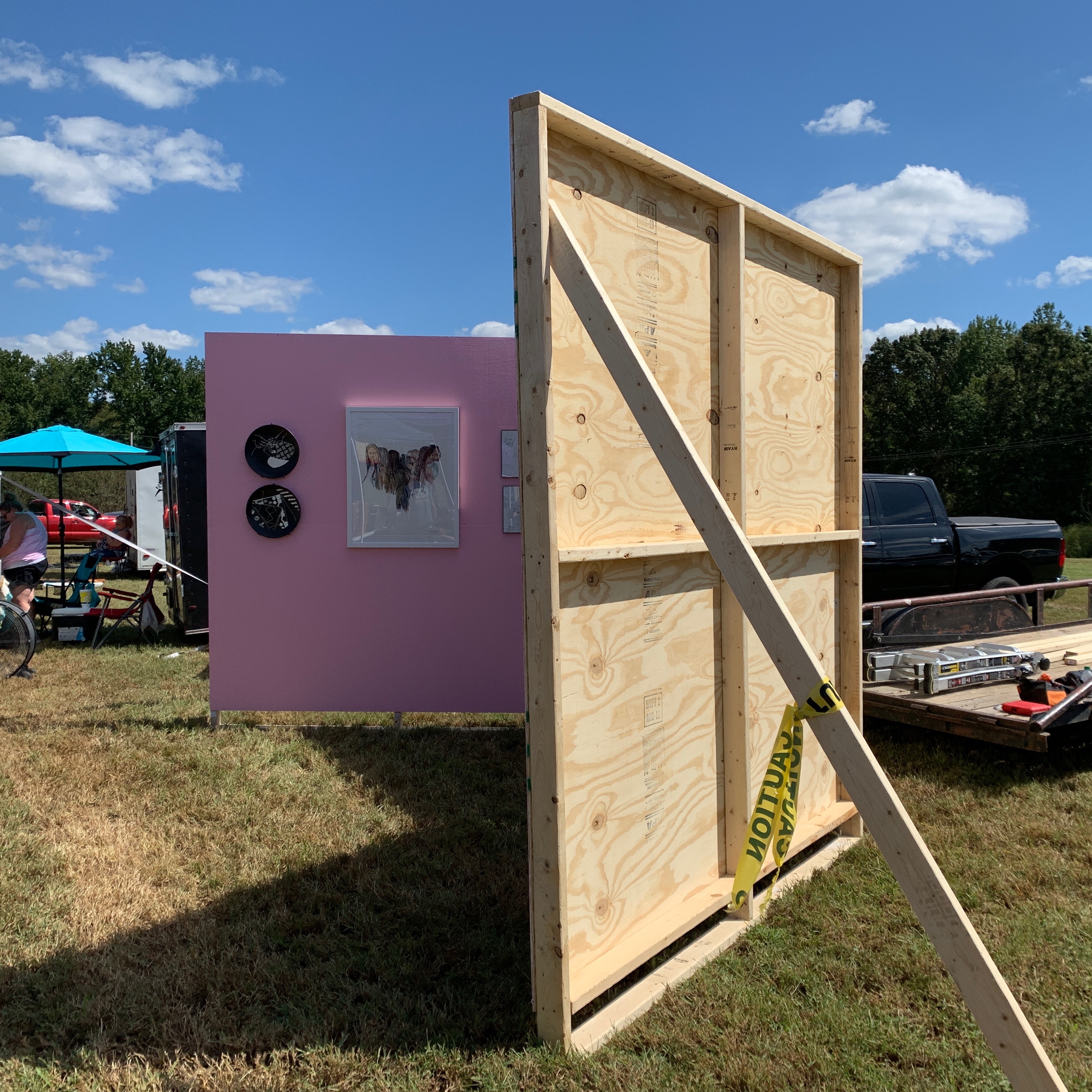 nutgrass is the only art space in De Soto County, Mississippi for contemporary artists and audiences. nutgrass is a non-commercial space attempting to start conversations and facilitate community engagement among local and visiting artists while supporting cultural production of contemporary artists across the region. nutgrass presents artists and diverse media, content, and backgrounds. nutgrass aims to support challenging, new, and under-represented artists/artworks.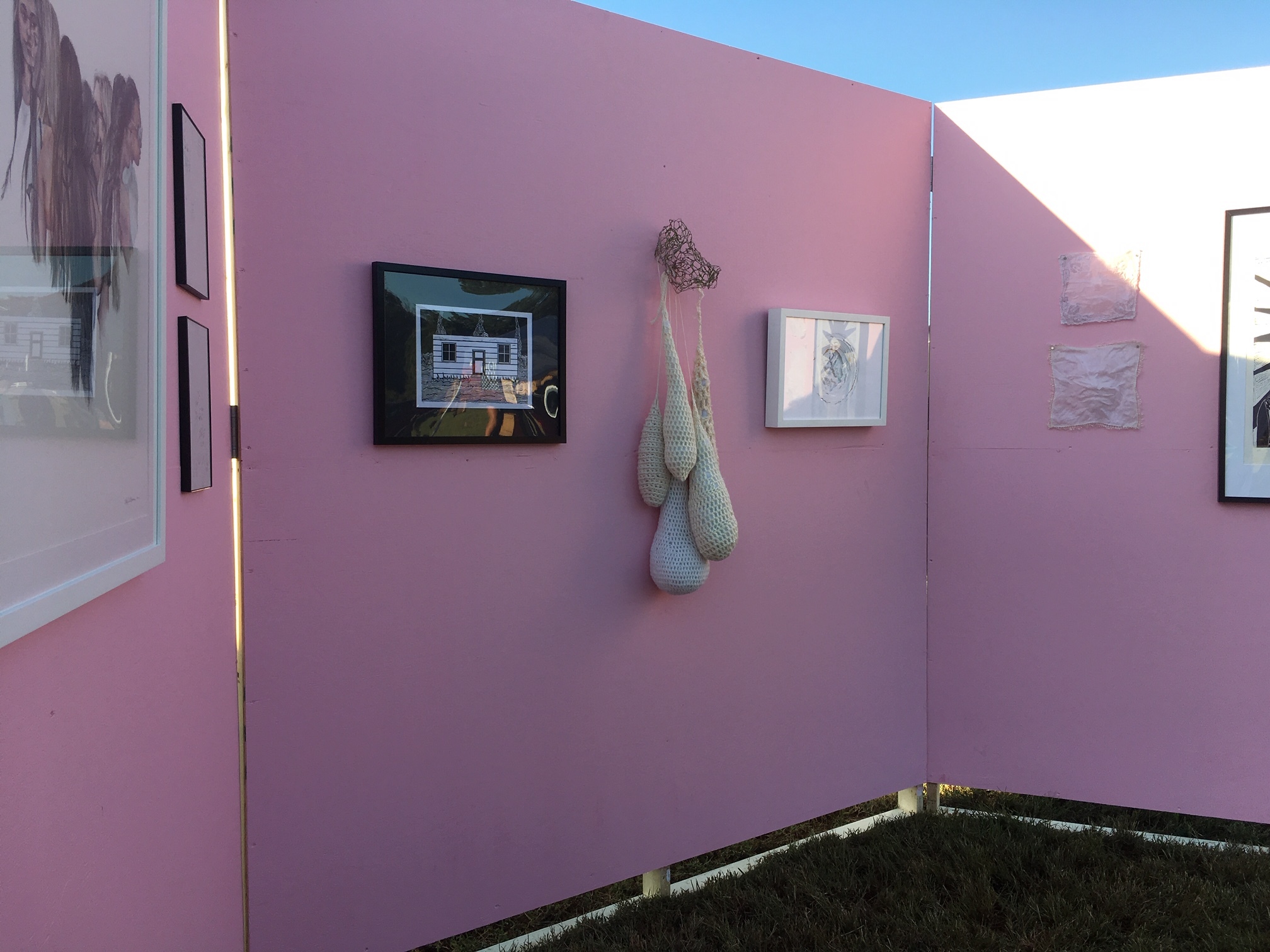 Visit www.nugrass.org to learn more about this grass-roots movement.

---
Toni Collums Roberts was born and raised in the Greater Memphis Area. She completed her BFA in Imaging Arts at the University of Mississippi in 2010 and her MFA in Photography at the University of Memphis in 2015. She is currently working in Memphis, TN and Southaven, MS.

*studio visit and photography by Tracy Treadwell