SELECTS: CURATED BY ANDRÉS BUSTAMANTE
MAR. 16, 2020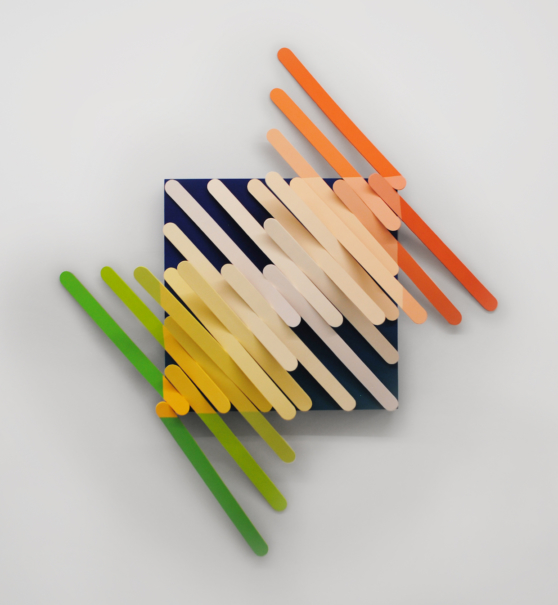 SELECTS: CURATED BY ANDRÉS BUSTAMANTE
MAR. 16, 2020
Curatorial Statement:
"Silent Violence is a humble attempt at curating a visual representation of astral realms.
In my brief human journey, I have had the benediction of tasting and seeing the glory of Nature's splendor. Through Her plant teachers, I've seen the way She leads the beautiful abstraction we call human existence; a psychonauts journey of the mind.
Many splendorous travels have led me to plant medicines that have altered my reality and caused a magnificent rebirth within. The curated artists below evoke a recollection of awe and wonder I dare to share with all.
With the use of shape, color, pattern and material, the works are as gentle as they are chaotic. Creating dimensions of their own while reminding of the dismantling of my own reality.
A dance of transcending magnitude I lovingly refer to as Silent Violence."
— Andrés Bustamante, March 2020
---
Silent Violence features work by Linda King Ferguson, Heather Hartman, Sisavanh Phouthavong, Kayla Rumpp, and Kelly S. Williams.

---
"The slender shape of the painting is reminiscent of an hourglass. A brief flashback crosses my mind…. What is time? What is existence? Is this forever? Reality?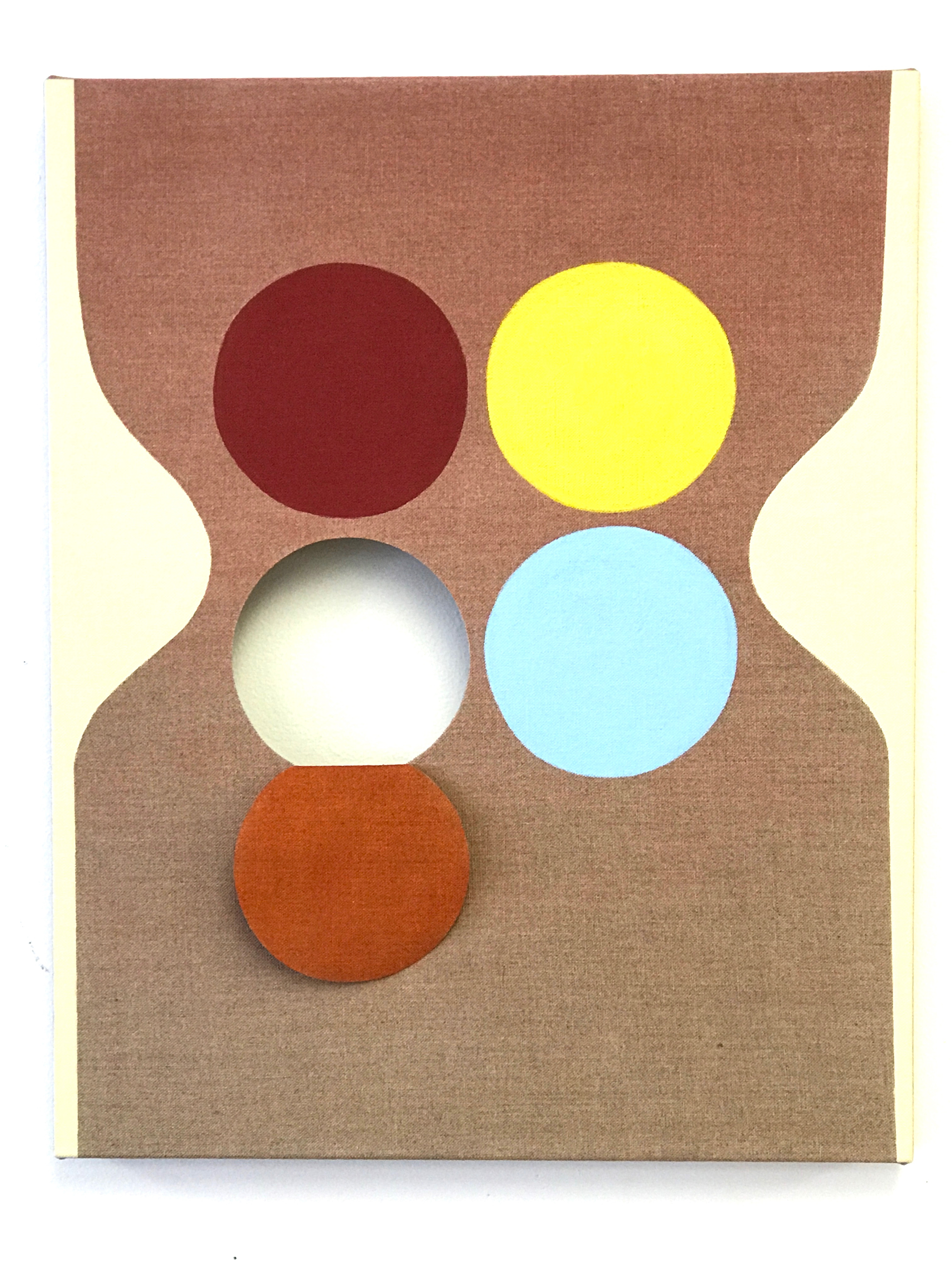 The medicine has a tender yet authoritative shape to the manner in which She disciplines its user. Bringing light what has been hidden to welcome a transformation.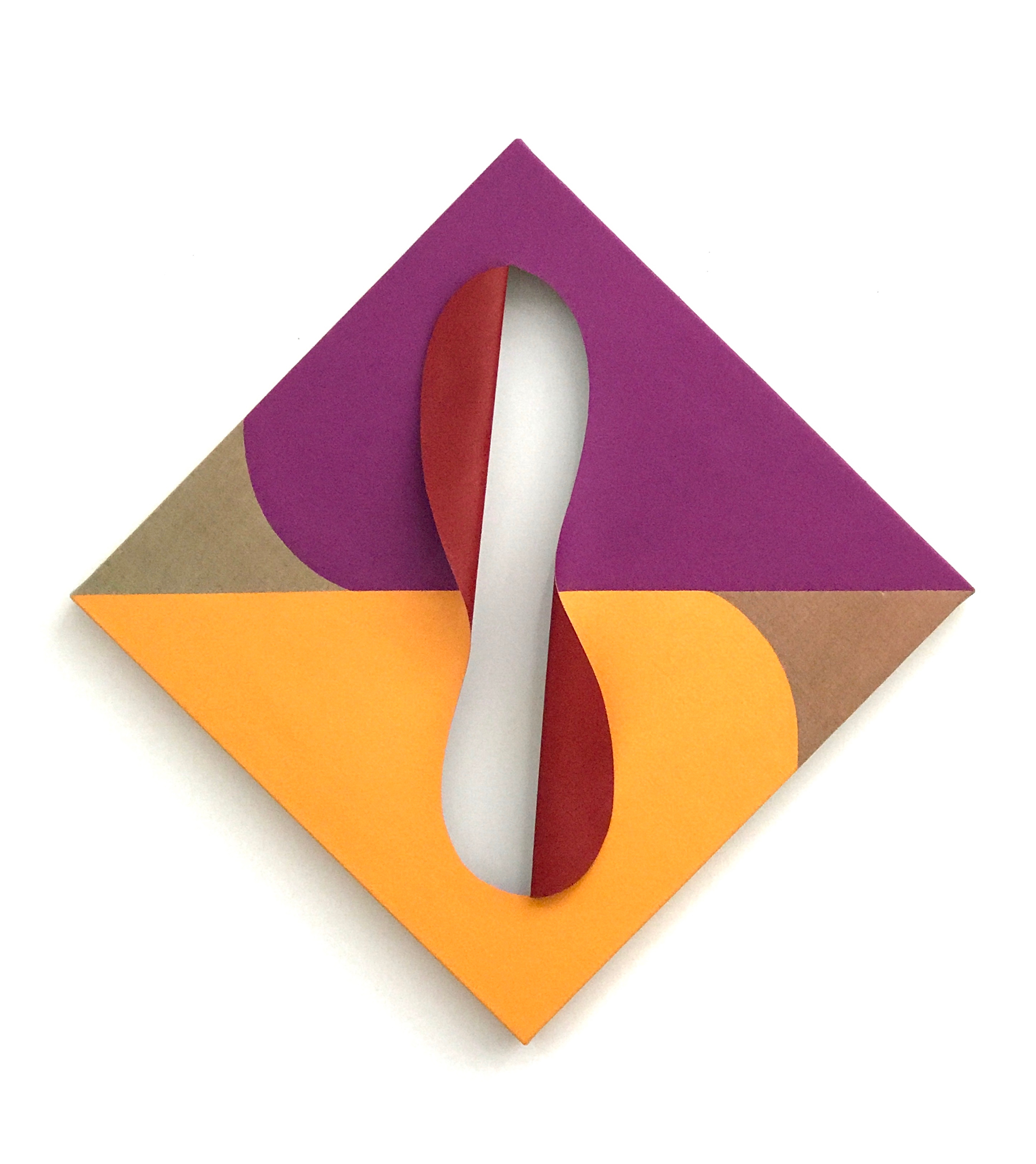 She reached deep into my brain with thin and slender fingers. Performing a ritualistic surgery within. Restructuring neural pathways with Her magic. Restructuring my thoughts and awareness. A tingling sensation, she was touching my pineal gland. The unseen eye.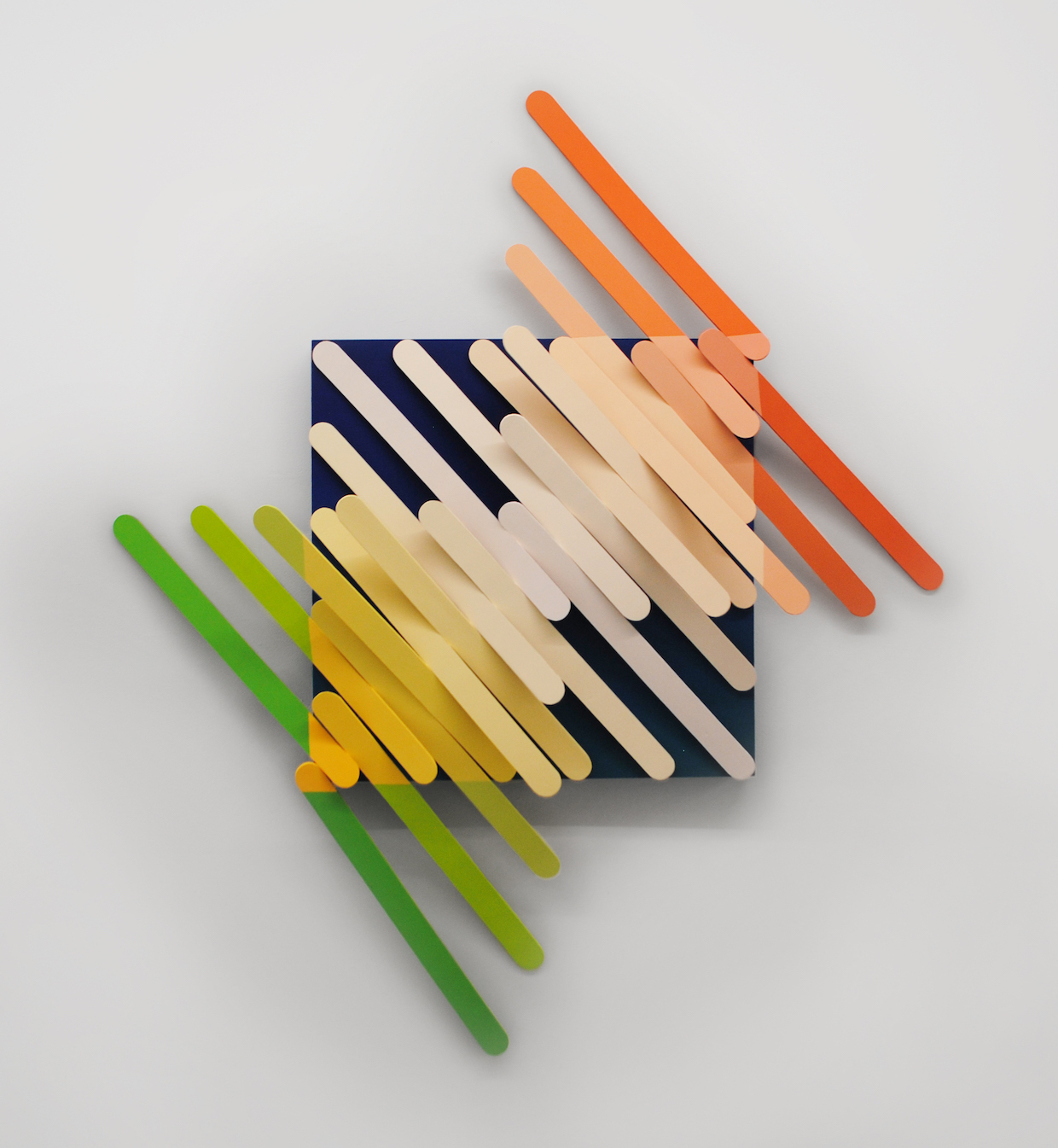 The all seeing, omnipresence of the I Am manifested in all that has breath.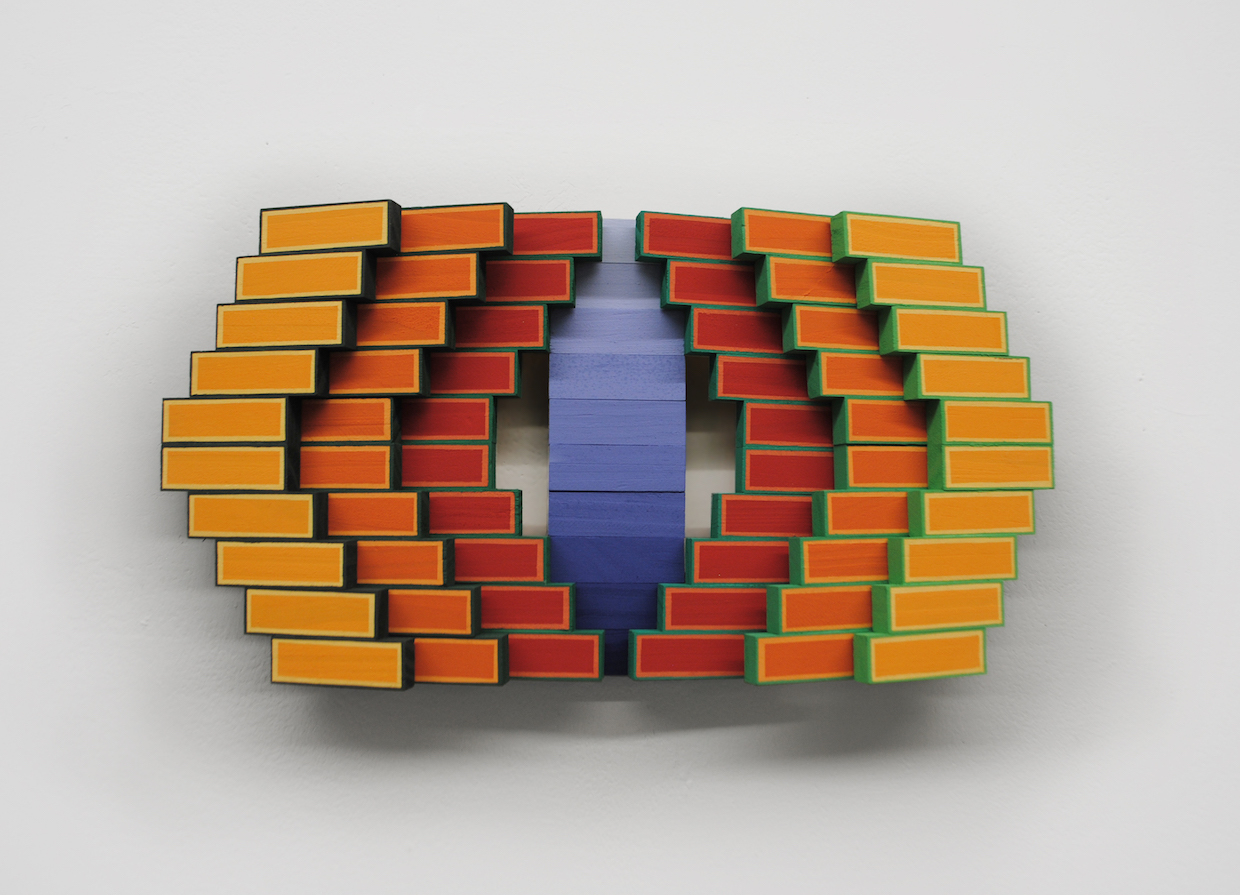 There is a grid to this existence.
Like a computer program that each one of us designs to specification.
Am I aware of this magic?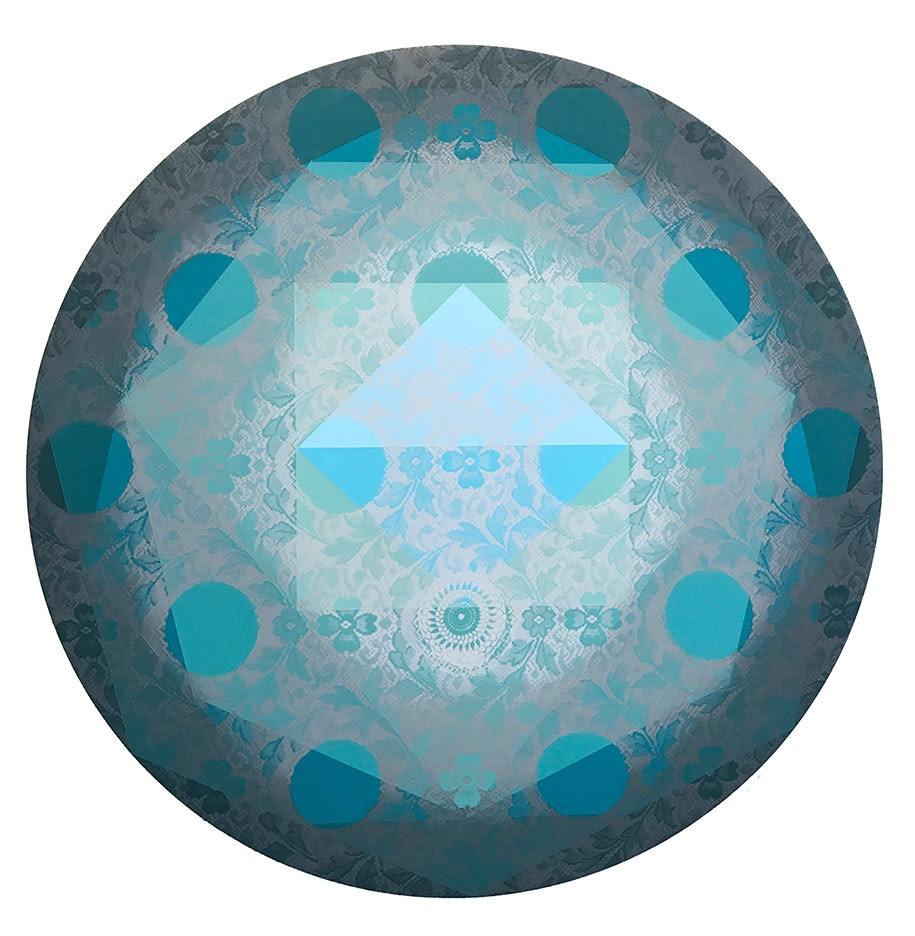 Open your eyes and remember that everything has presence. A million eyes watch over you and call your name.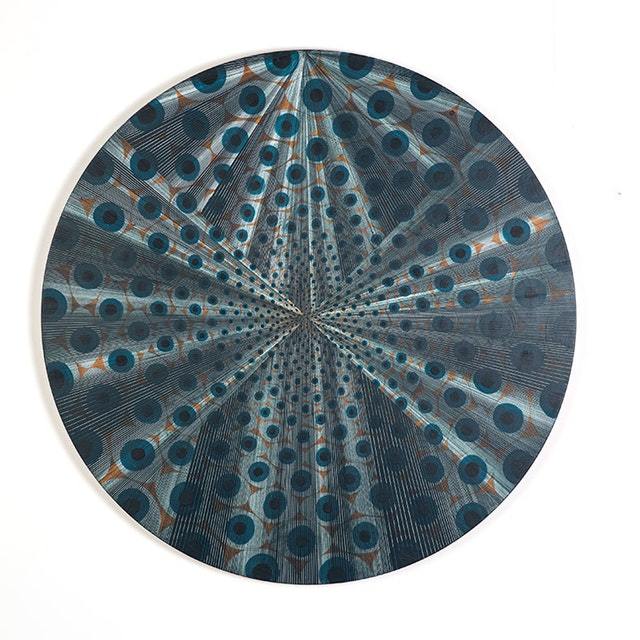 Rebirthing from Mother's warm and tender womb. There's a burning sensation in my eyes which peels the veil of reality as I am reborn.
Divinity. Am I aware of my, yours, theirs, Her divinity?
The defragmentation of reality violently breaks me free. Leave this cage which traps the mind."
— Andrés Bustamante, March 2020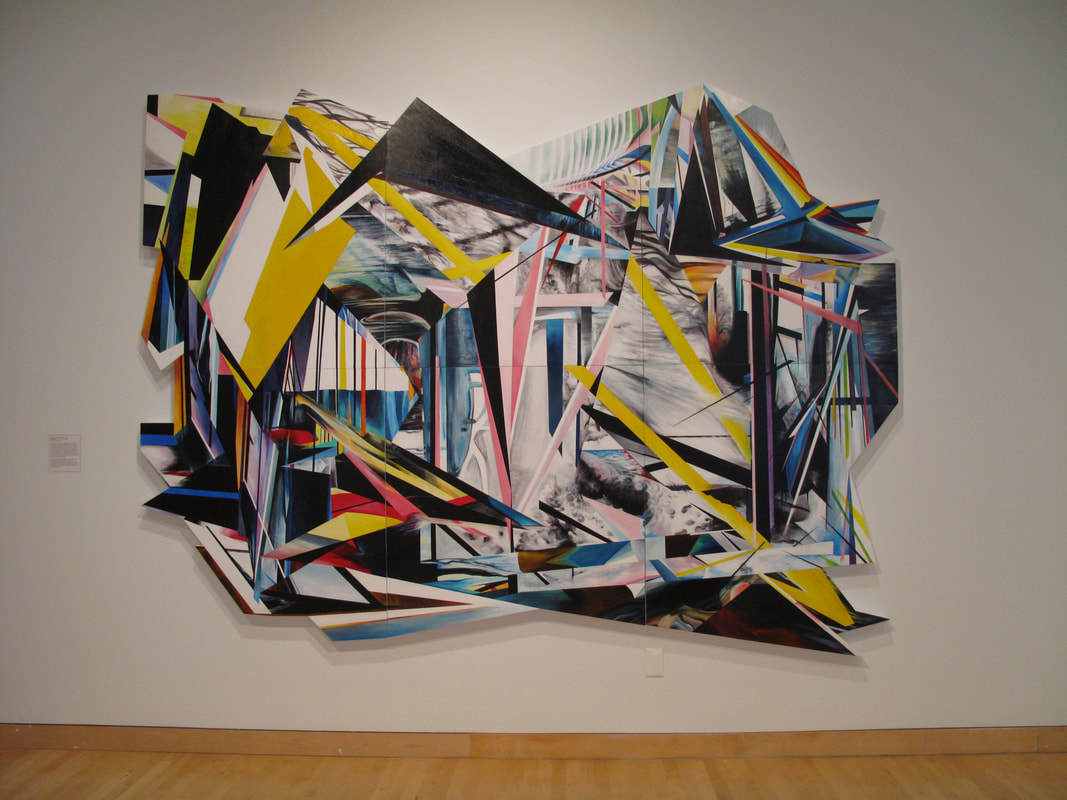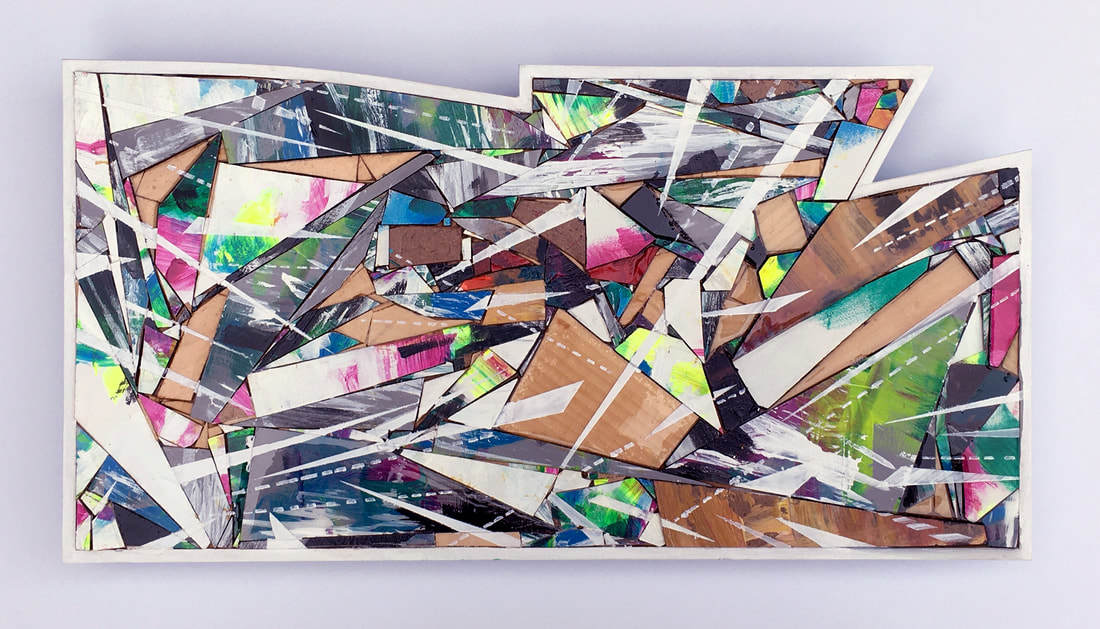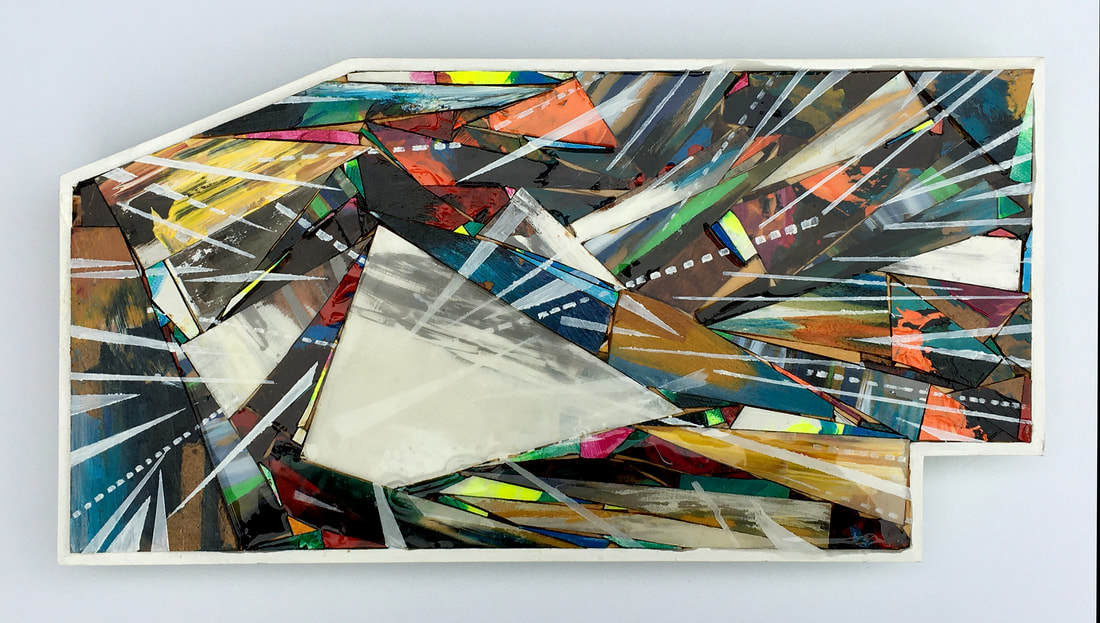 ---
Curator Bio:

Andrés Bustamante @andresbustm is an interdisciplinary artist born in Cali, Colombia based in Nashville, TN. He attended Watkins College of Art followed by a self-taught, experimental practice. Curiosity is a catalyst to various mediums, exploring the abstraction in human emotion and human existence. Informed by questions about reality, divinity, psychonaut journeys, and the mystery of life.
There is an unquenched search for awe and wonder reflected in his creative process. Bustamante is passionate about community empowerment, diversity and inclusion in the visual arts (Persona Contemporary @personacontemporary).
He is also an outspoken advocate for the decriminalization of plant medicines to further the healing of all living beings (@decriminalizenature maps.org, @mapsnews).