STUDIO VISIT: MEGAN WHITE
JUN. 17, 2019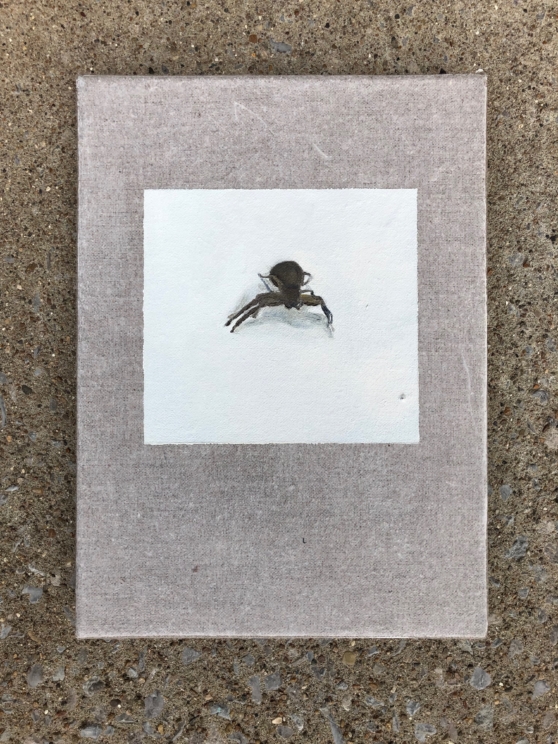 STUDIO VISIT: MEGAN WHITE
JUN. 17, 2019
I search:
For pattern and color and shape and line and margin
For nature intermingling with architecture
For that altered by our sun and moon and man-made suns
For meaning in the meaningless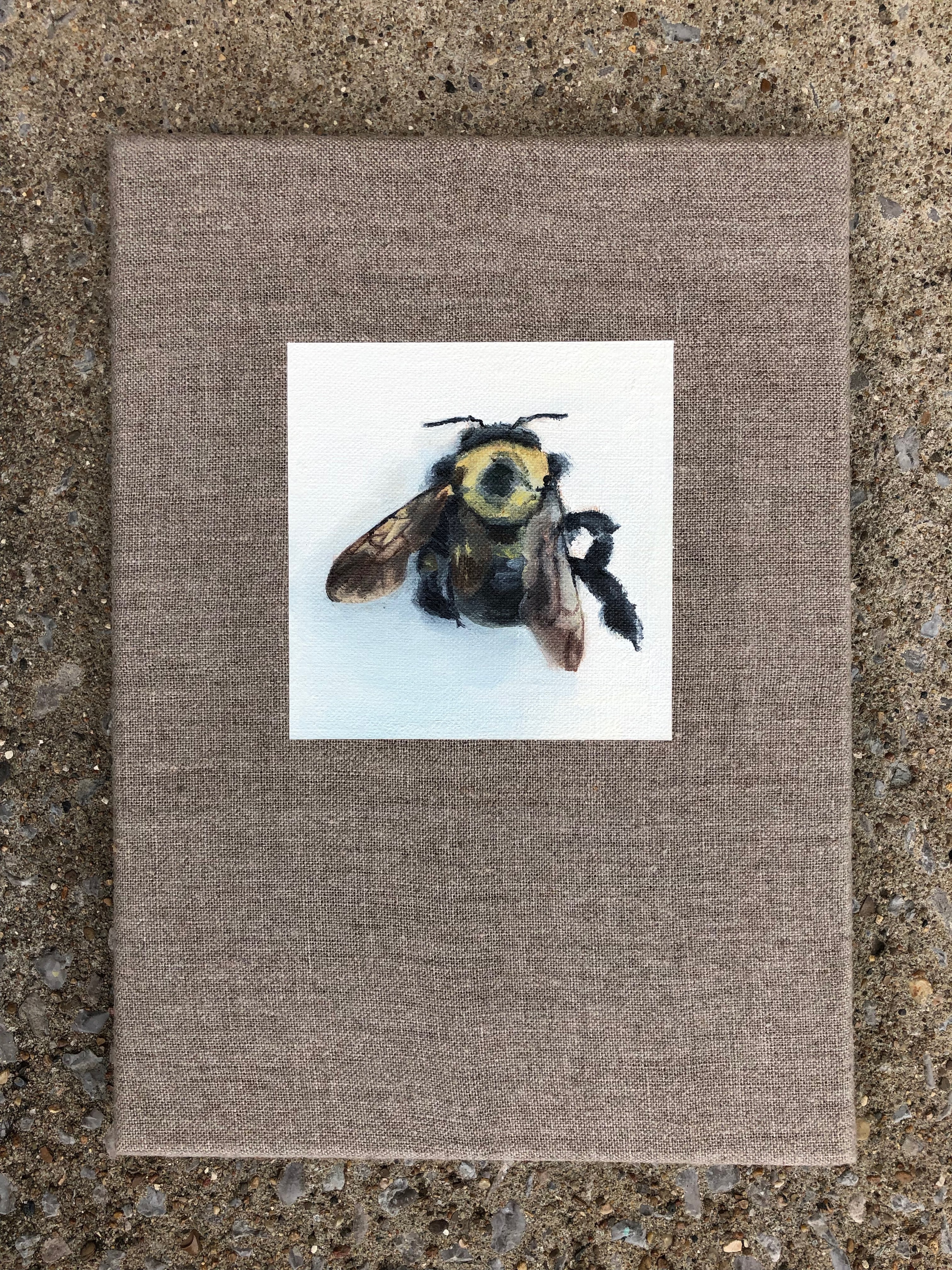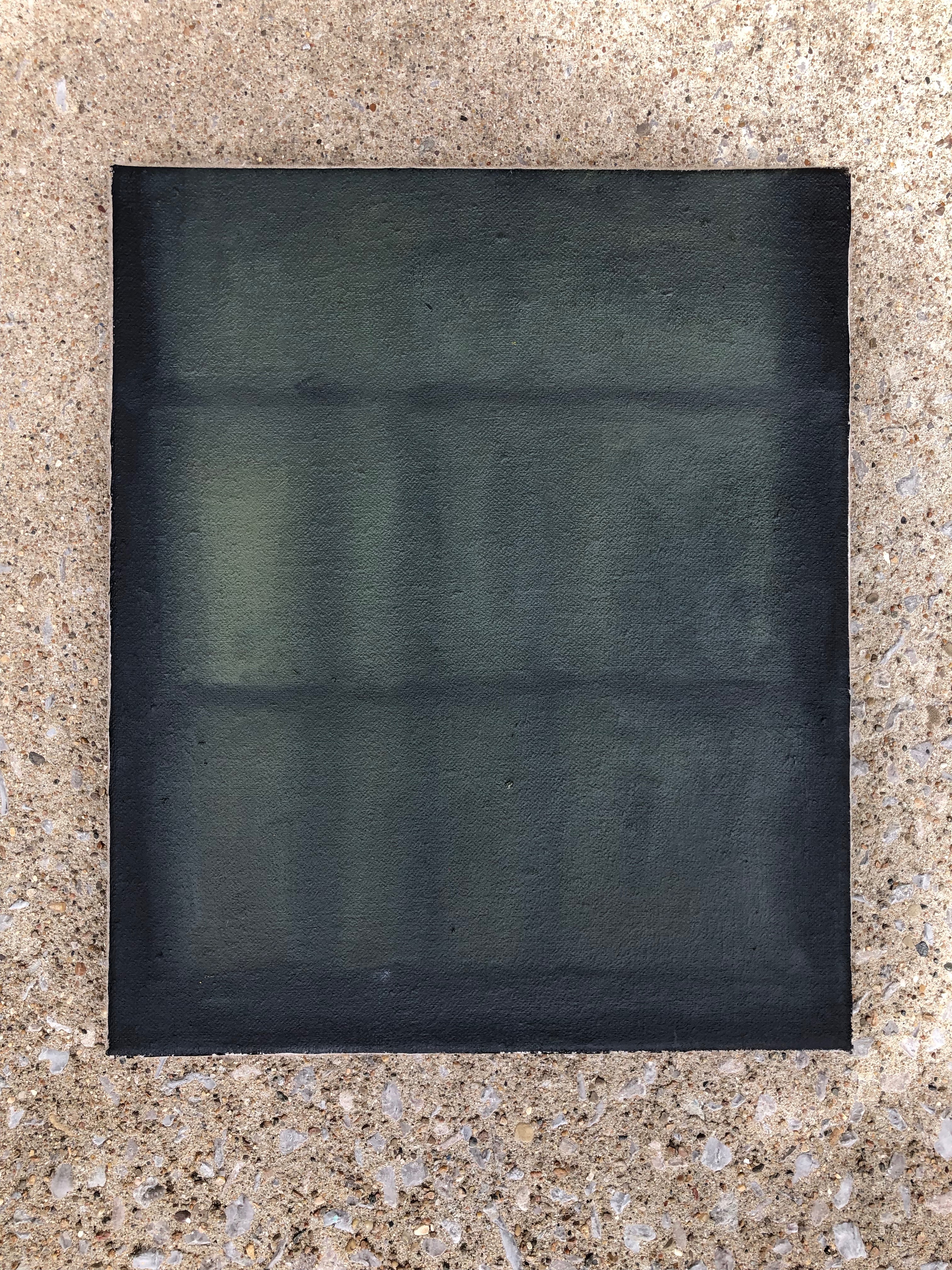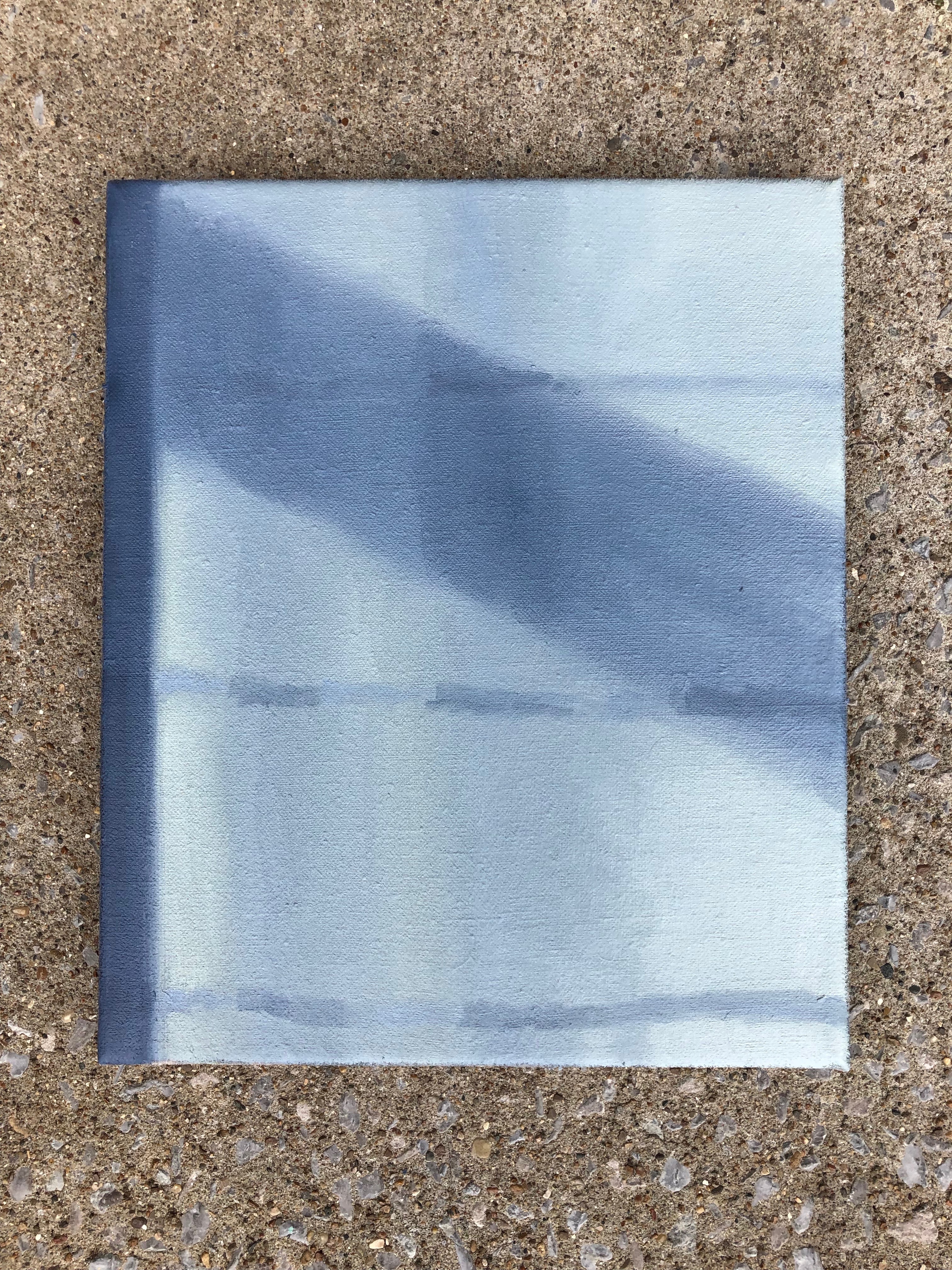 I search until my eyes and thoughts rest:

On a soft veil,
a screen for protection and projection,
granting patterns and colors a soft surface to land,
consistently changing
from minute to minute,
season to season,
rain to shine
On small creatures,
amoral,
symmetrical,
evolutionally determined,
long predating the human - the human being their (and the world's) continual aggressor - and vastly outnumbering,
abiding by rules unknowable to themselves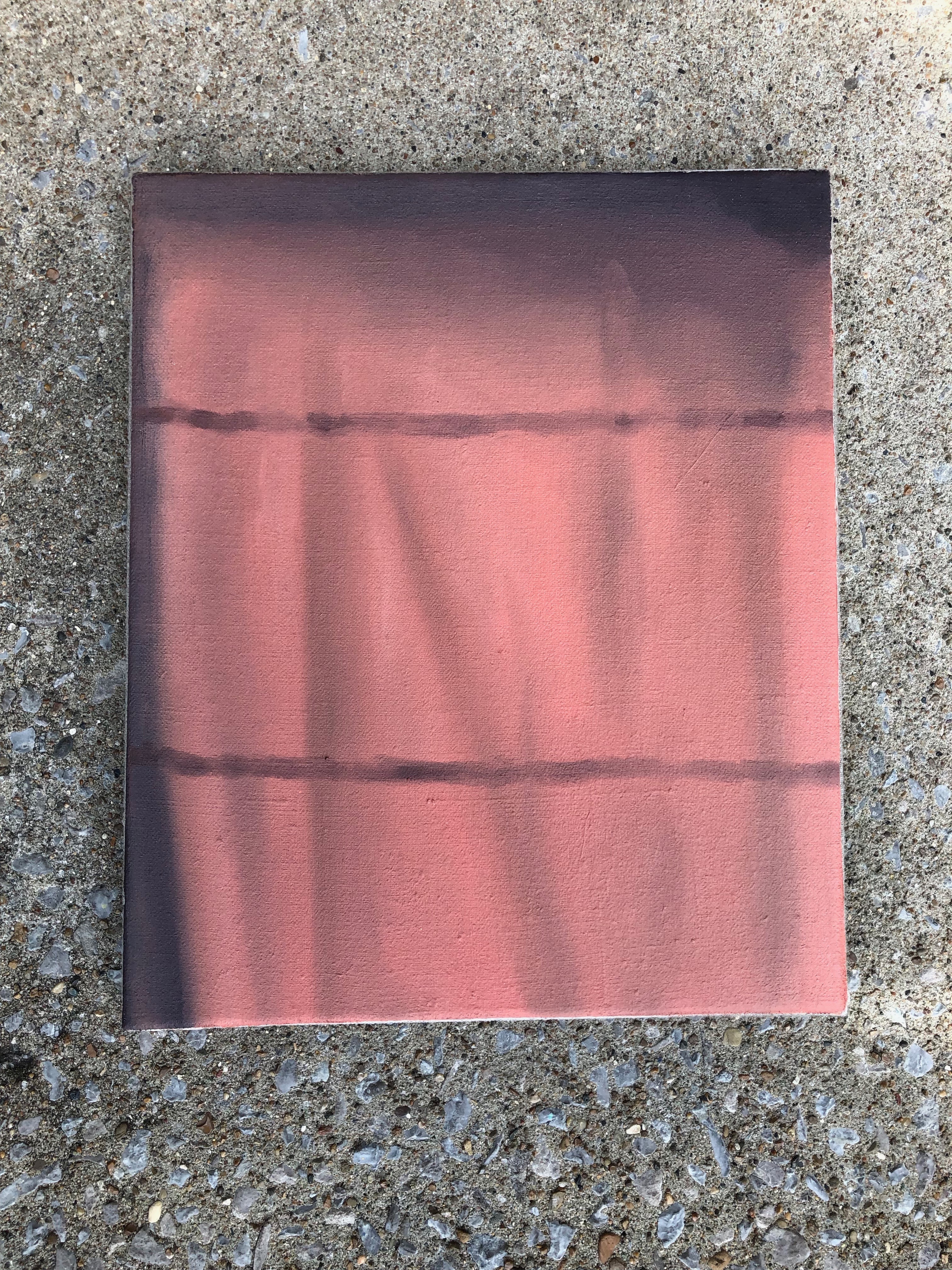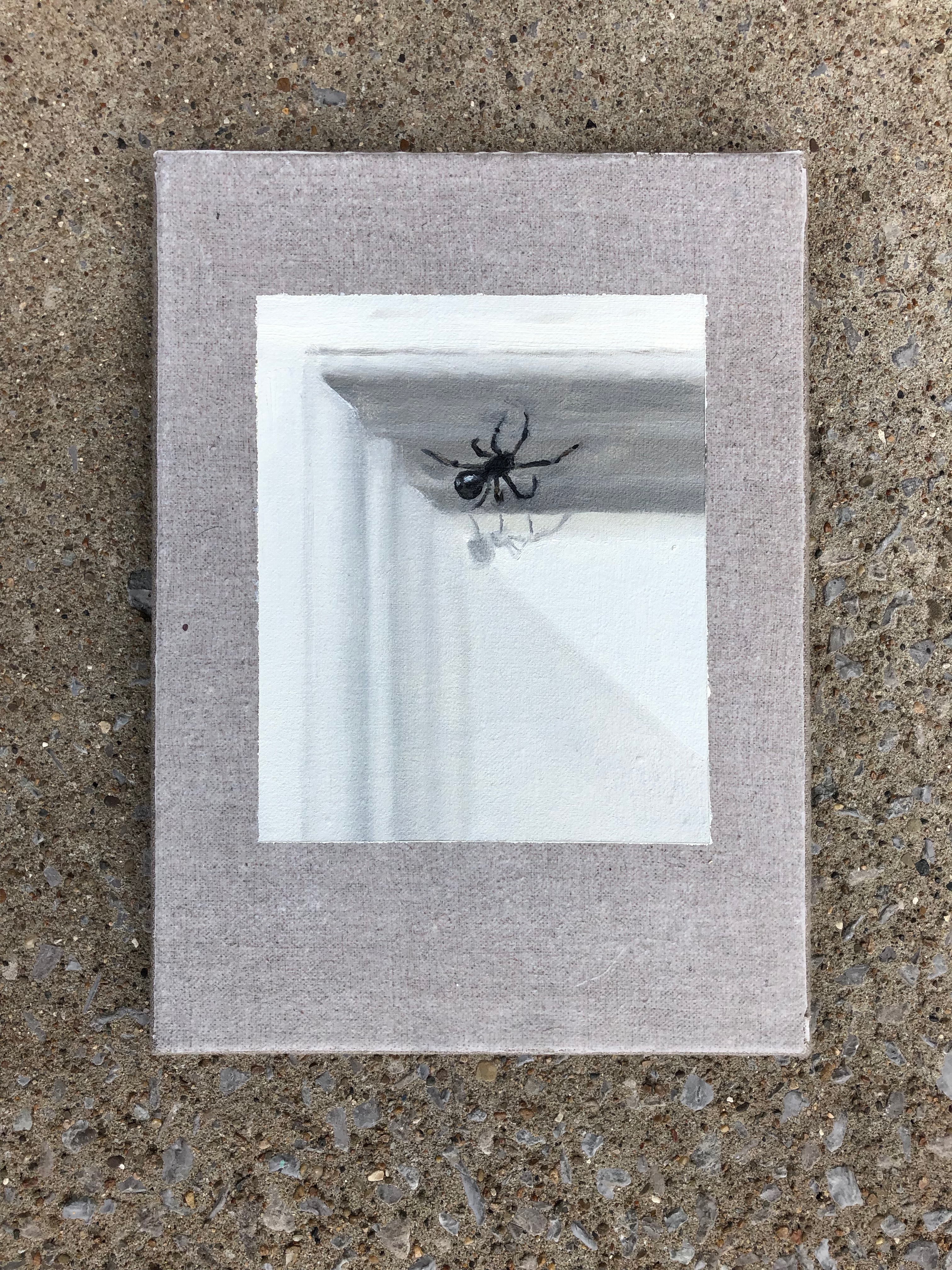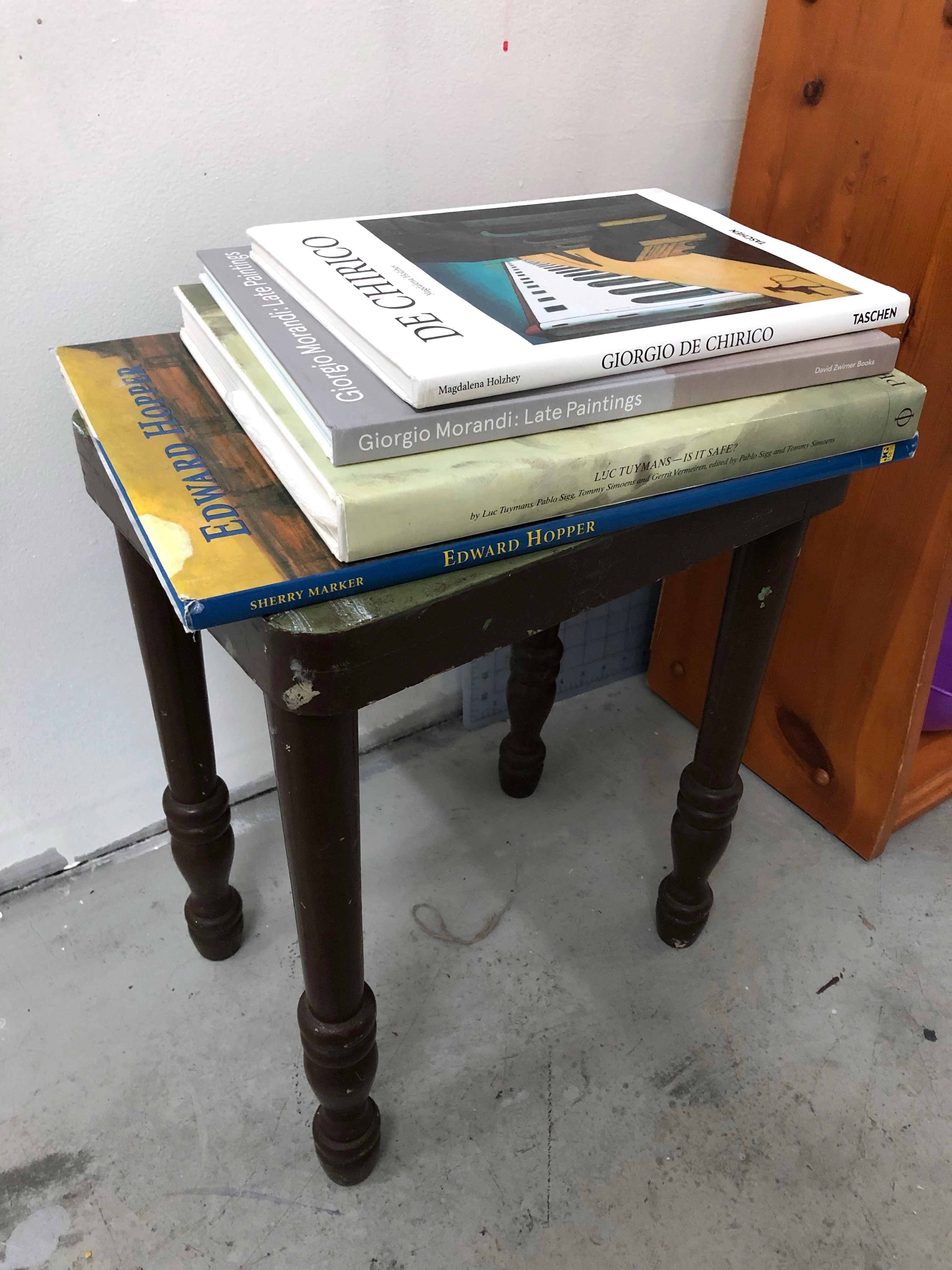 These are the bounties of my search for now,
and I wield them,
collaborating with time and nature and oil and pigment and fiber to create an object I call Complete,
hoping:
To converge memory and image
To invent the immortality of a moment
To forget my own mortality
for a moment
To exorcize my guilt for the victims of the human
To expose beauty in the ordinary, the overlooked, and the ugly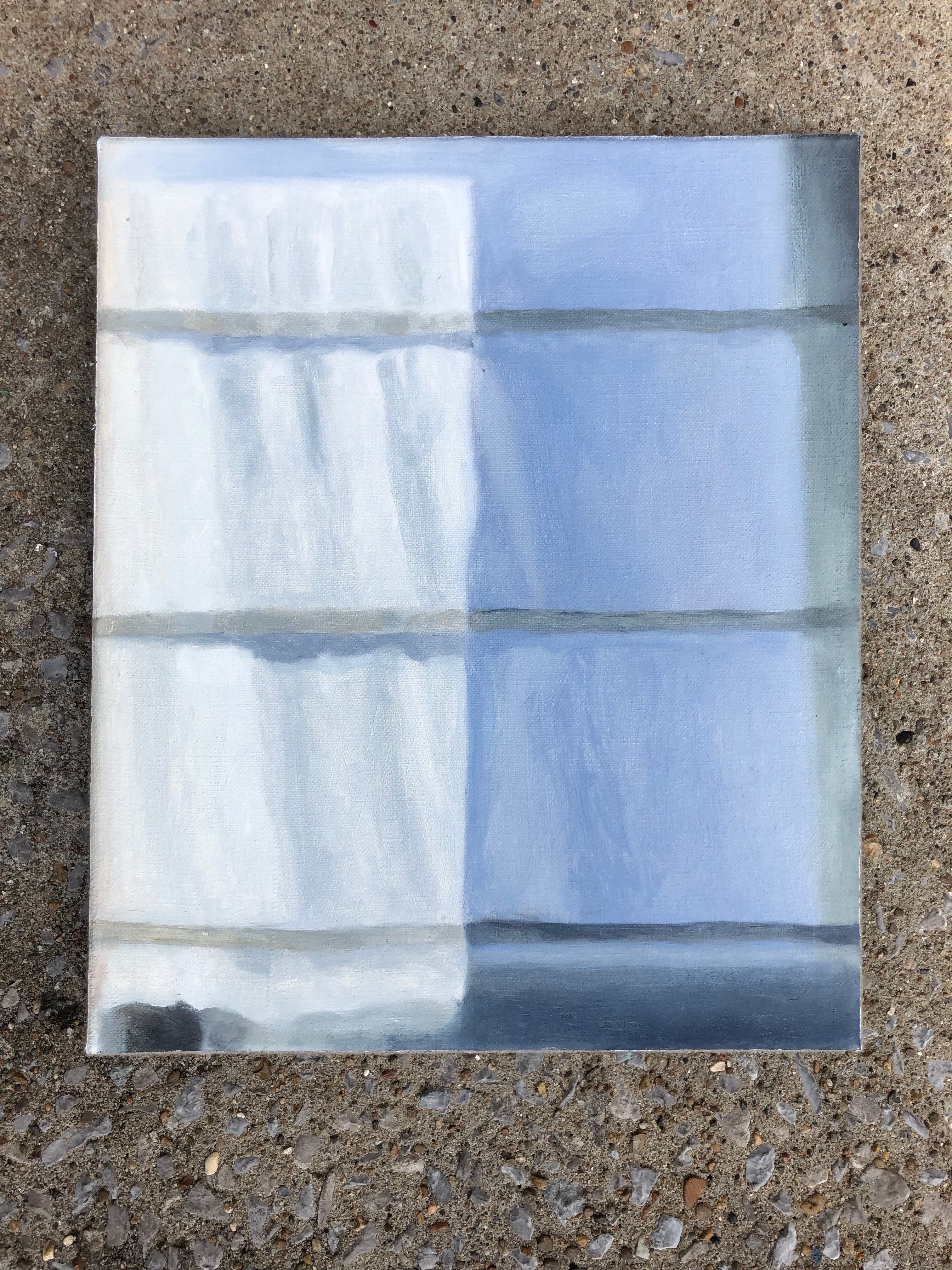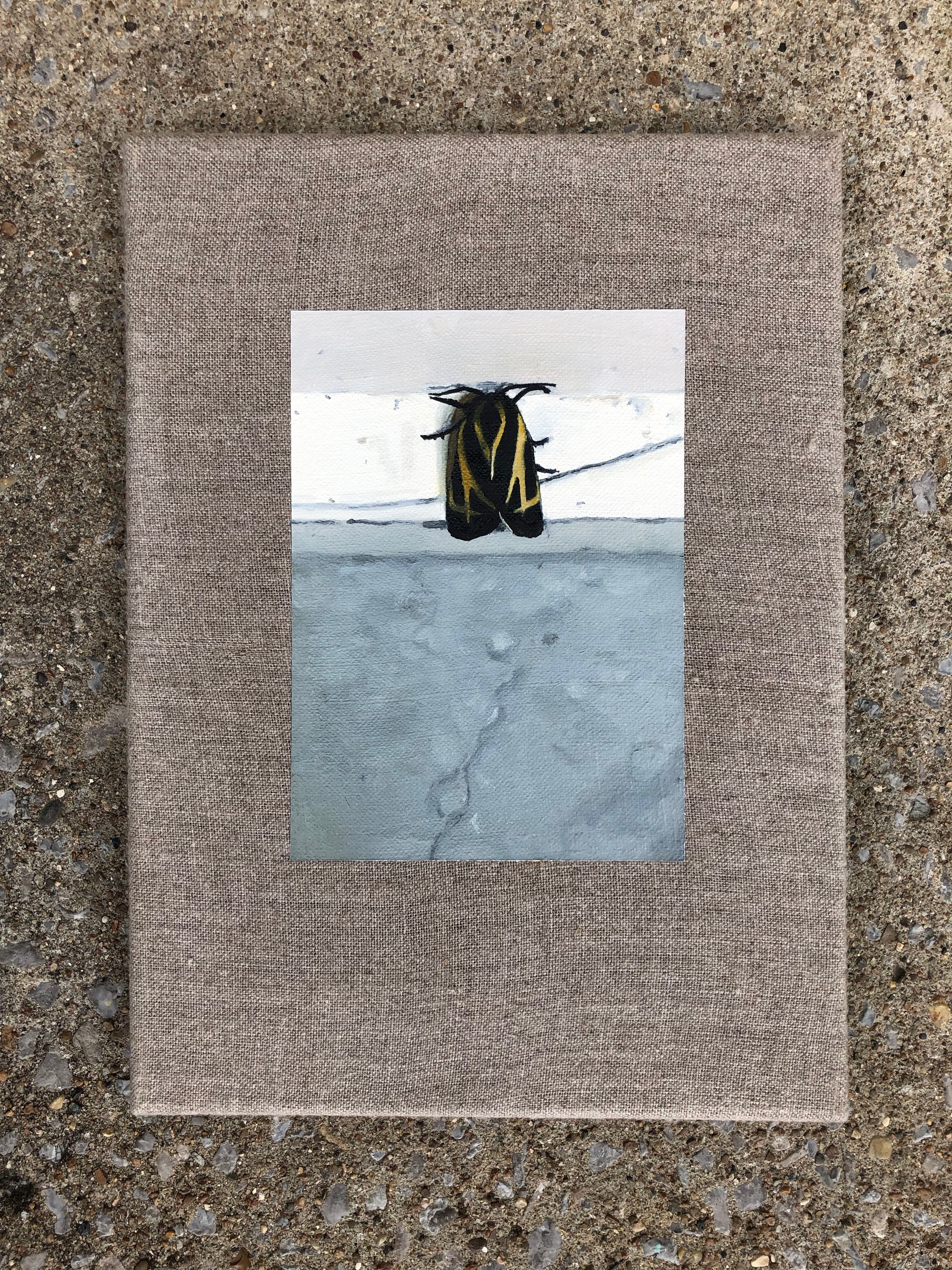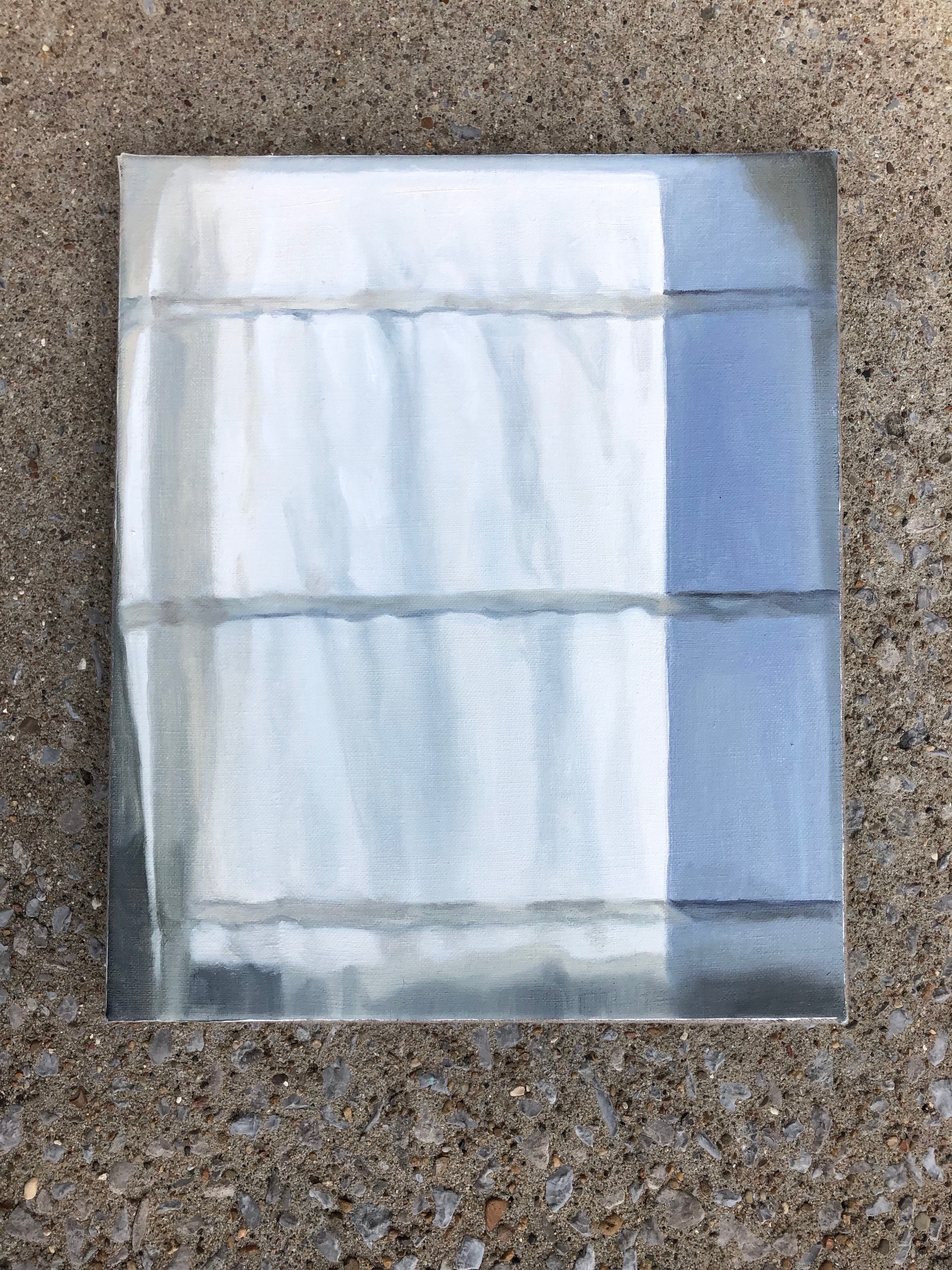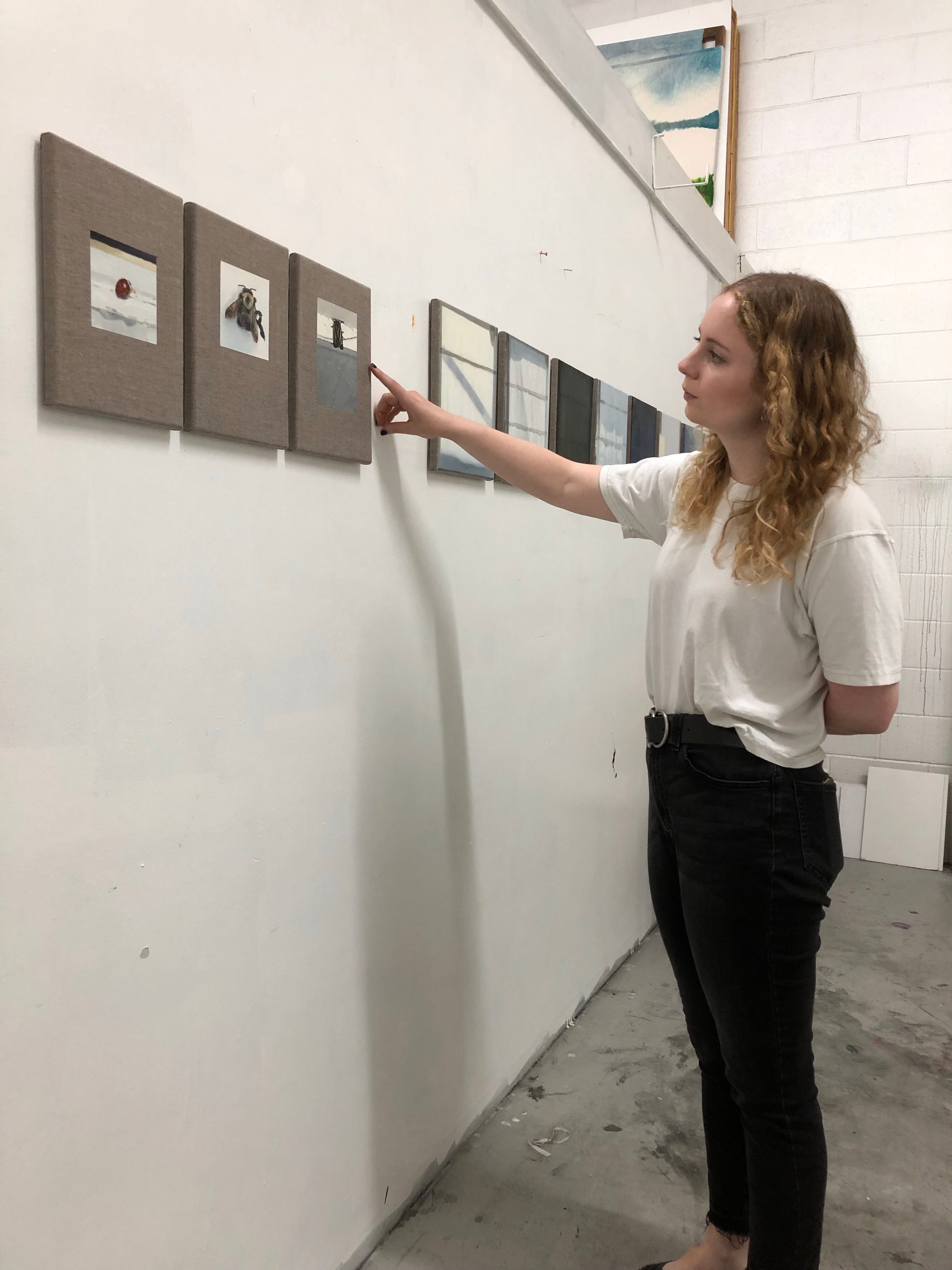 I search.
— Megan White, June 2019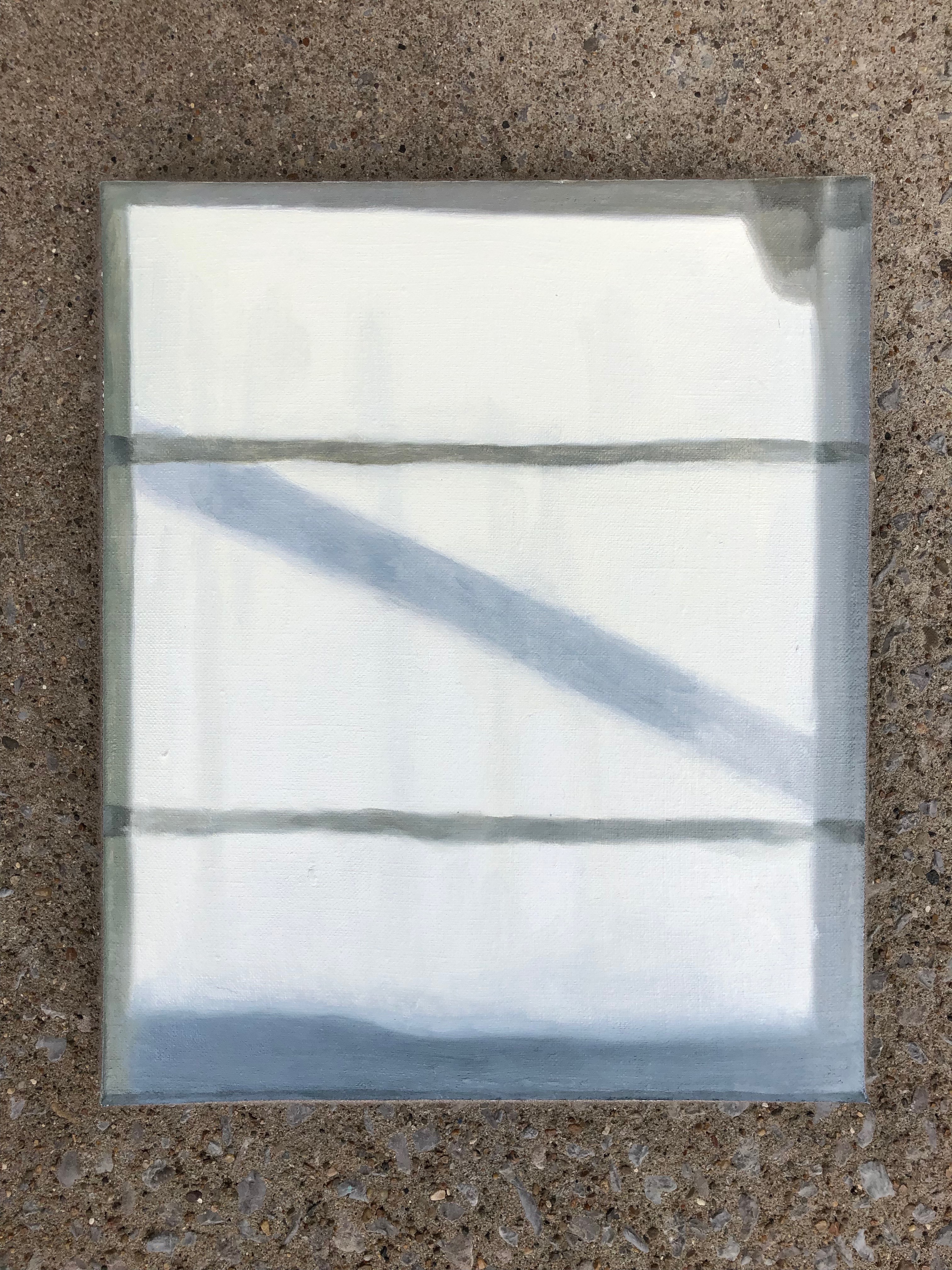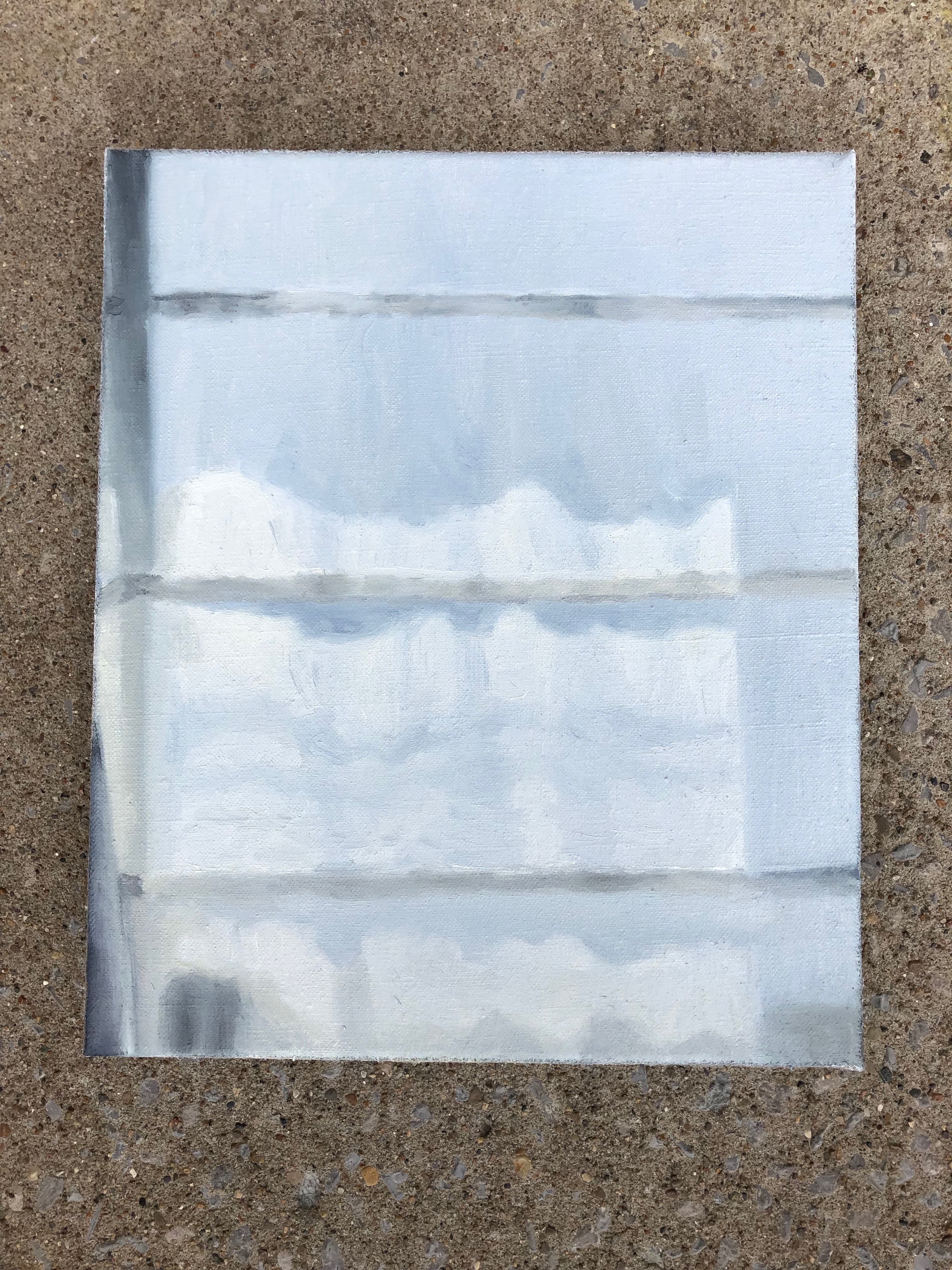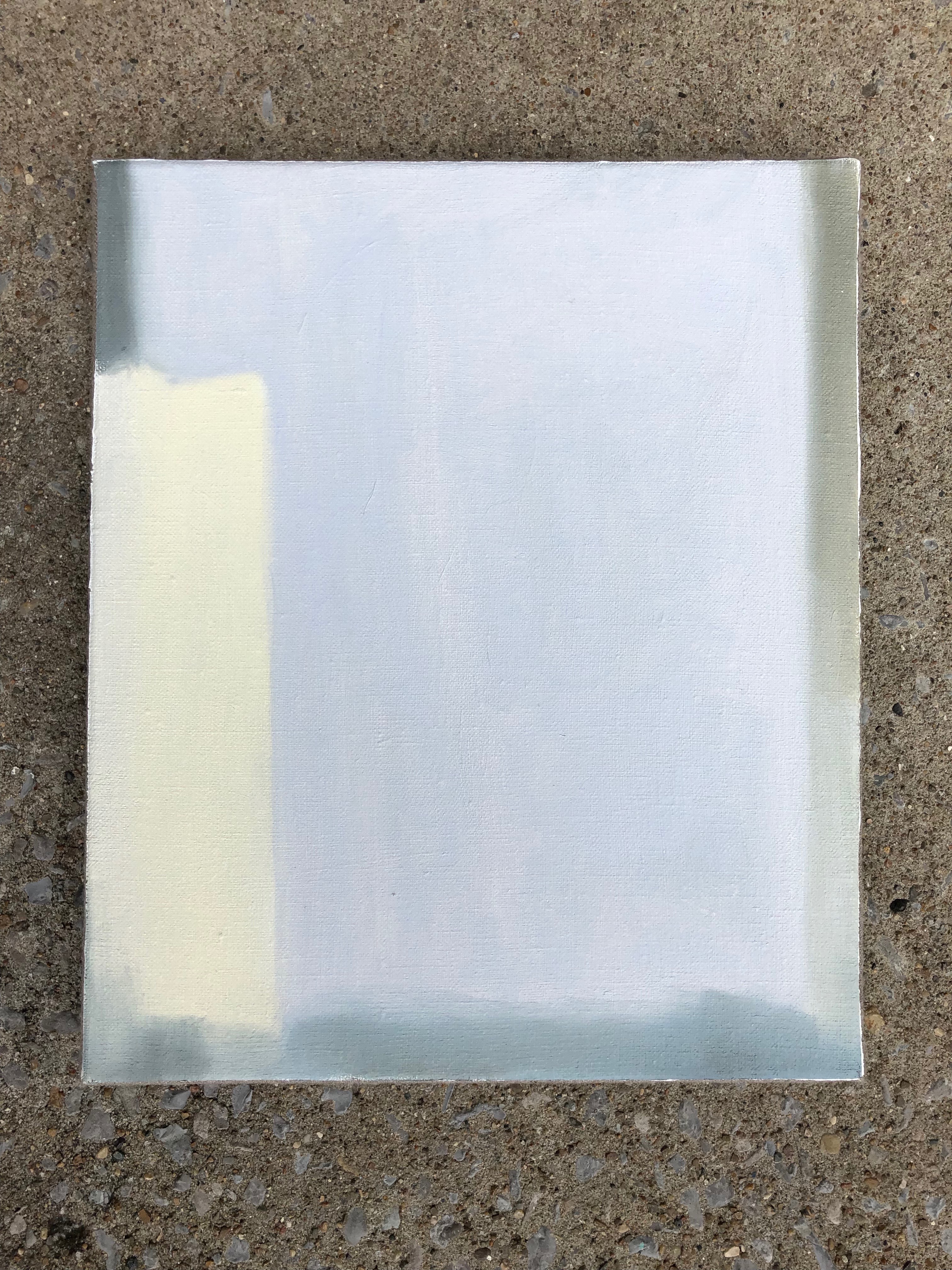 Megan White (b. 1994) is a painter currently living and working in Nashville, TN. In 2016, she received her BFA from the University of Tennessee, Knoxville.