STUDIO VISIT: TOM WIXO
FEB. 01, 2018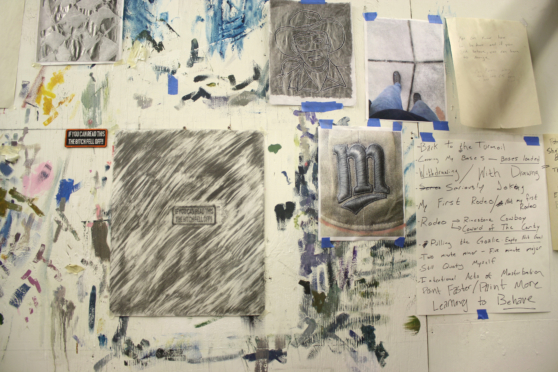 STUDIO VISIT: TOM WIXO
FEB. 01, 2018
The Latin word for 'text', textum means 'something woven', a web.
Webs, nets, texts, motifs, and screens are objects used to catch, hold, contain, and connect objects, beings, and environments while remaining as permeable as possible. I am interested in ways in which drawing and painting can weave multiple ideas, perspectives, and narratives into nets or webs that can hold a viewer in a space of visual mystification in ways that allow them to question their current position in the world.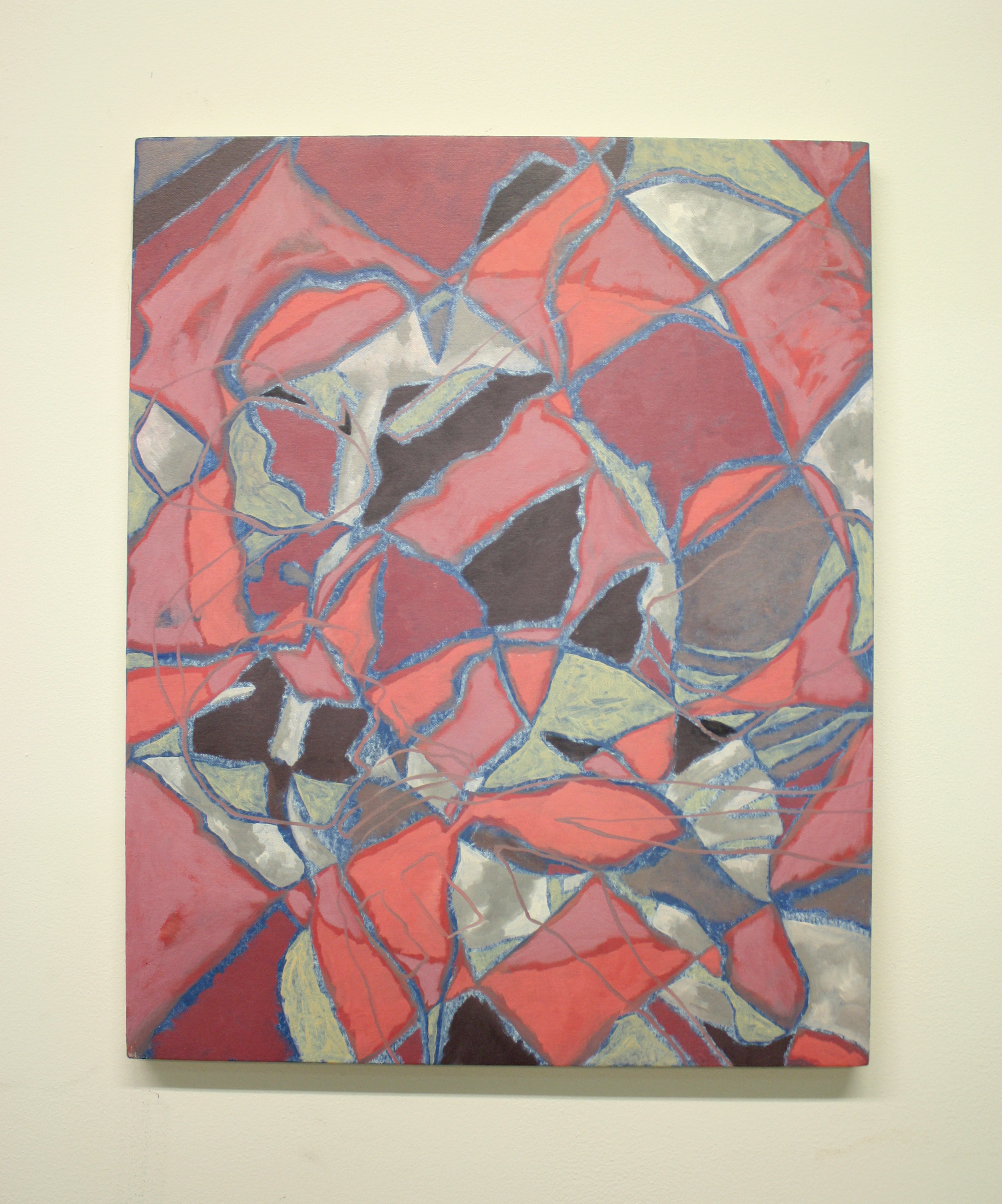 Always working on extremely flat surfaces, the drawings and paintings never attempt to consume or physically overwhelm the body, interested in a passive position in relation to the viewer, the paintings wait with their backs to the wall for the viewer to engage with them. This passive positioning through extreme flatness and relatively modest scale speak to the paintings attempt at disrupting the historical model of overwhelming heroic abstraction and instead relate to a history of craft objects and easel painting.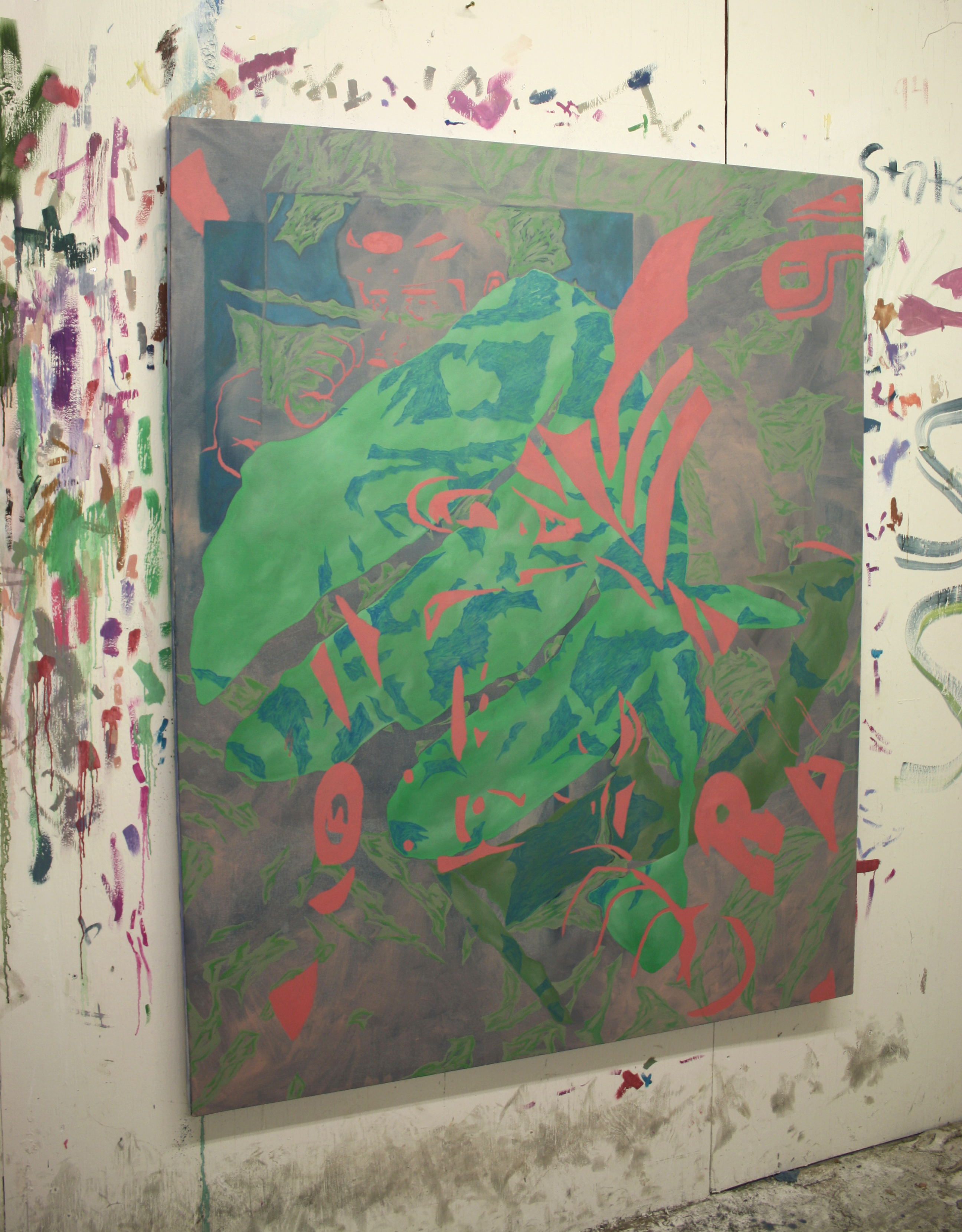 Starting with a rigorous drawing practice, I often reference myself, redrawing the same 5-10 motifs religiously for months on end waiting for images and motifs to emerge from the act of drawing rather than a predetermined source or conceptual position. Taking the drawings, I then continue to stretch the motifs through patterning, scale shifts, color addition, and temperature changes allowing at times for the process of losing the image to become central to a finished painting. This process is then repeated in multiple ways that actively resist style and consistency allowing for the finished paintings to mirror the same process of weaving together multiple outcomes and situations into the body of work.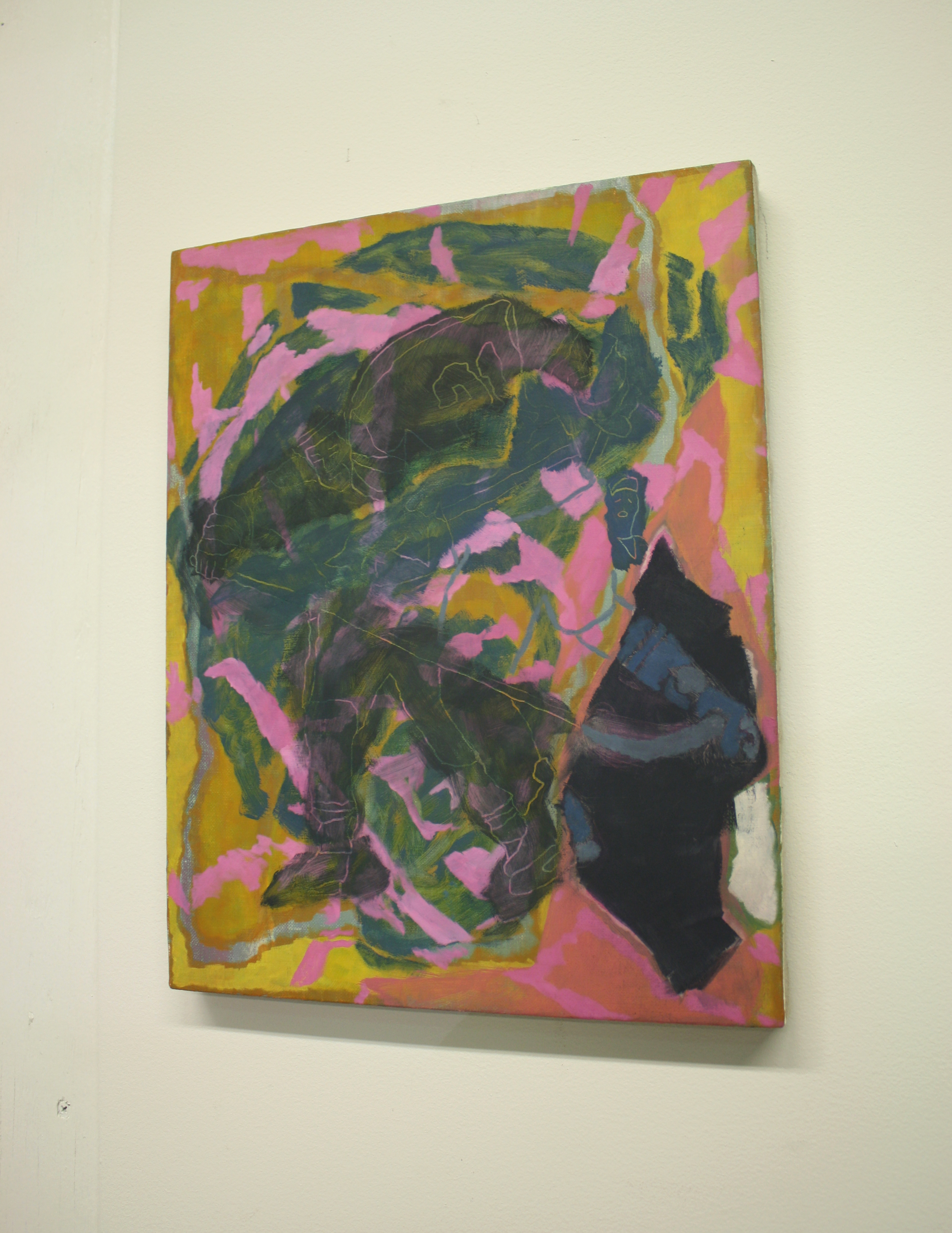 While jumping between multiple paintings I trust that by creating an excessive amount of drawings and paintings I will develop a language build on inconsistency and variation rather than surety and exclusivity.
- Tom Wixo, January 2018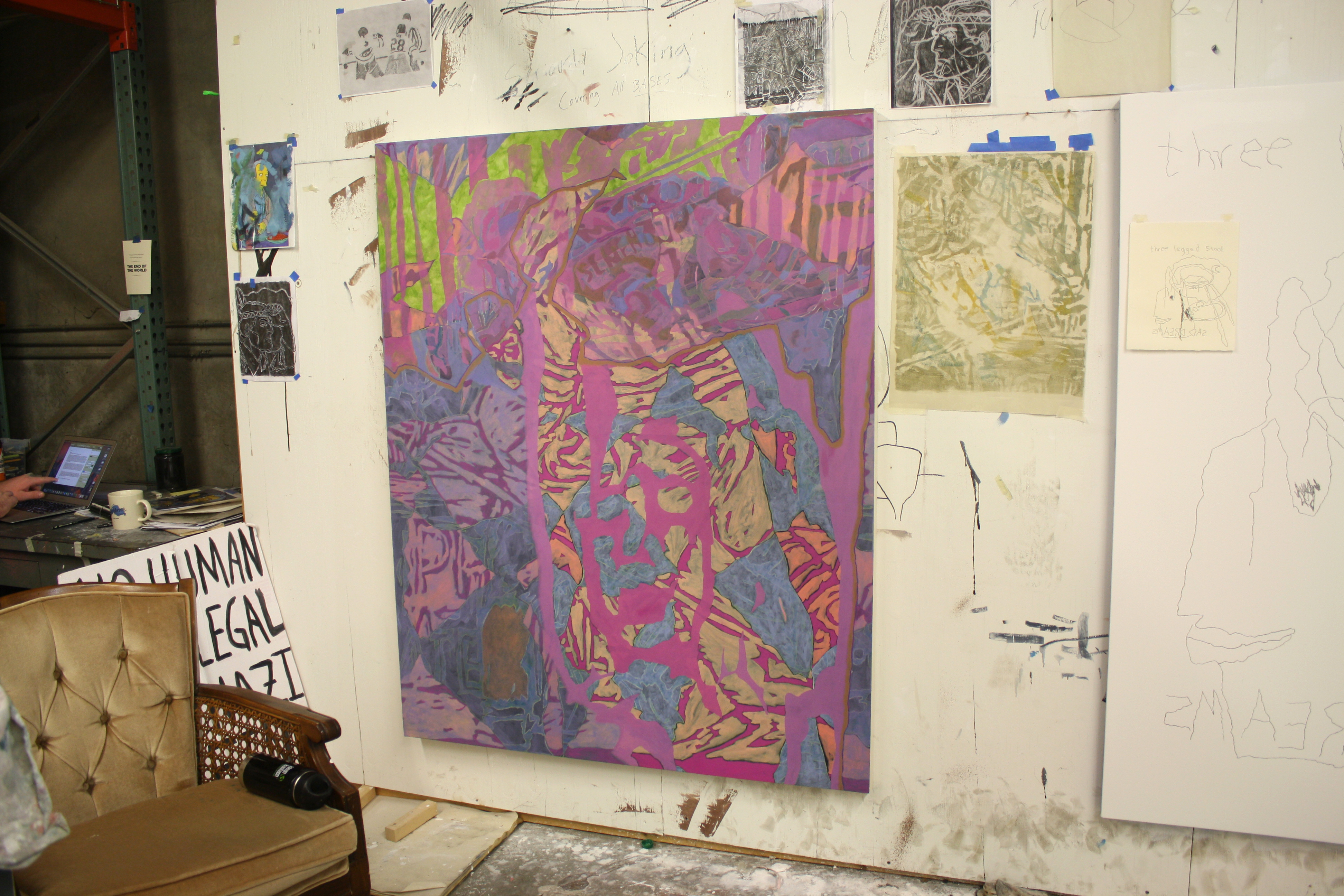 Tom Wixo (b.1991) is from Moorhead, MN. He is currently an MFA Candidate at the University of Tennessee – Knoxville. Wixo received a BFA in Studio Art from Saint Cloud State University and attended the Yale Norfolk Summer School of Music and Art.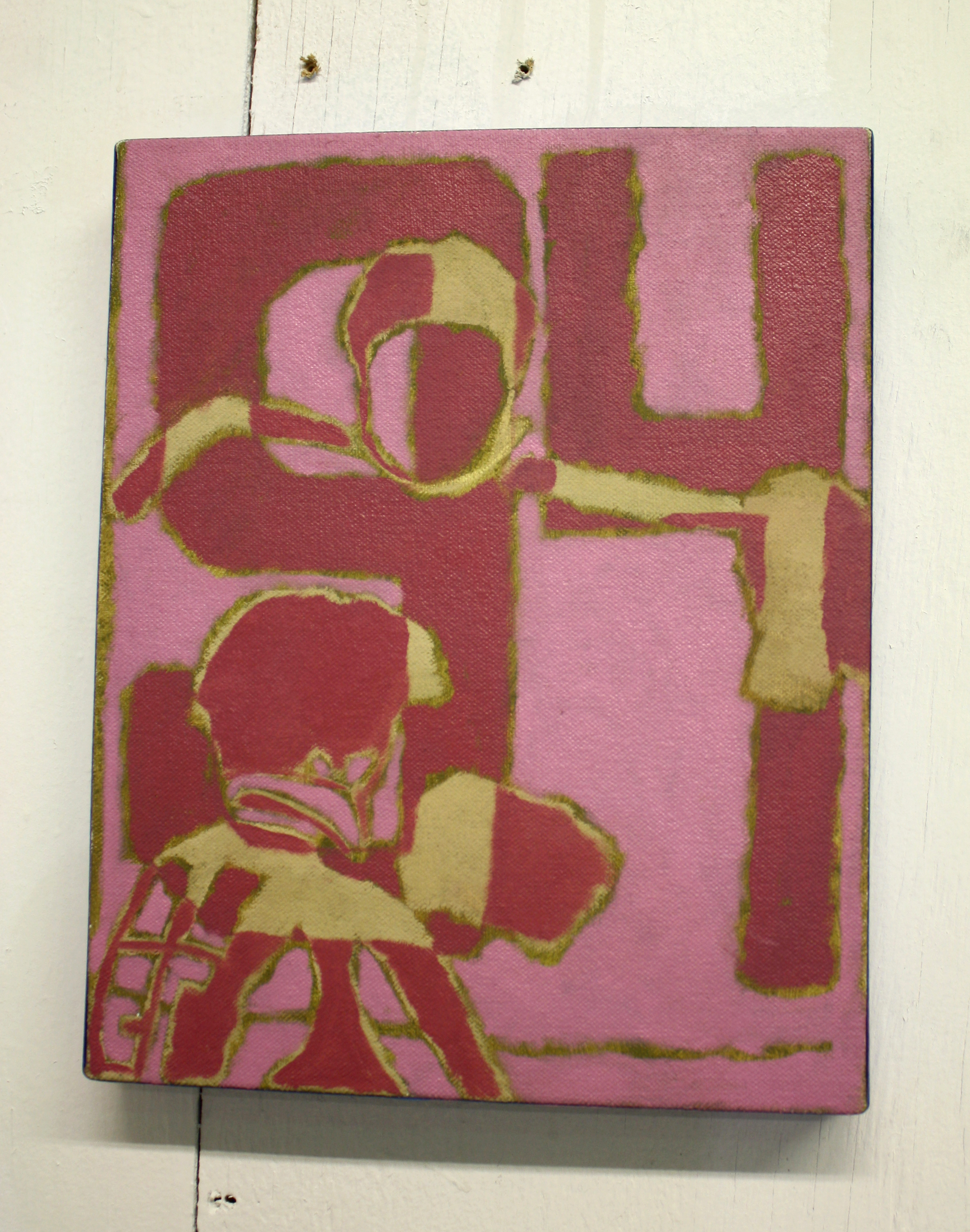 He is the recipient of an Ellen Battell Stoeckel Fellowship, a full fellowship to the Vermont Studio Center, a Joseph Delany Fellowship, and an artist residency at The Soap Factory. National solo and group exhibitions include The Soap Factory, SooVAC, Mild Climate, The Plains Art Museum, Granite City Arts District, and Fluorescent Gallery.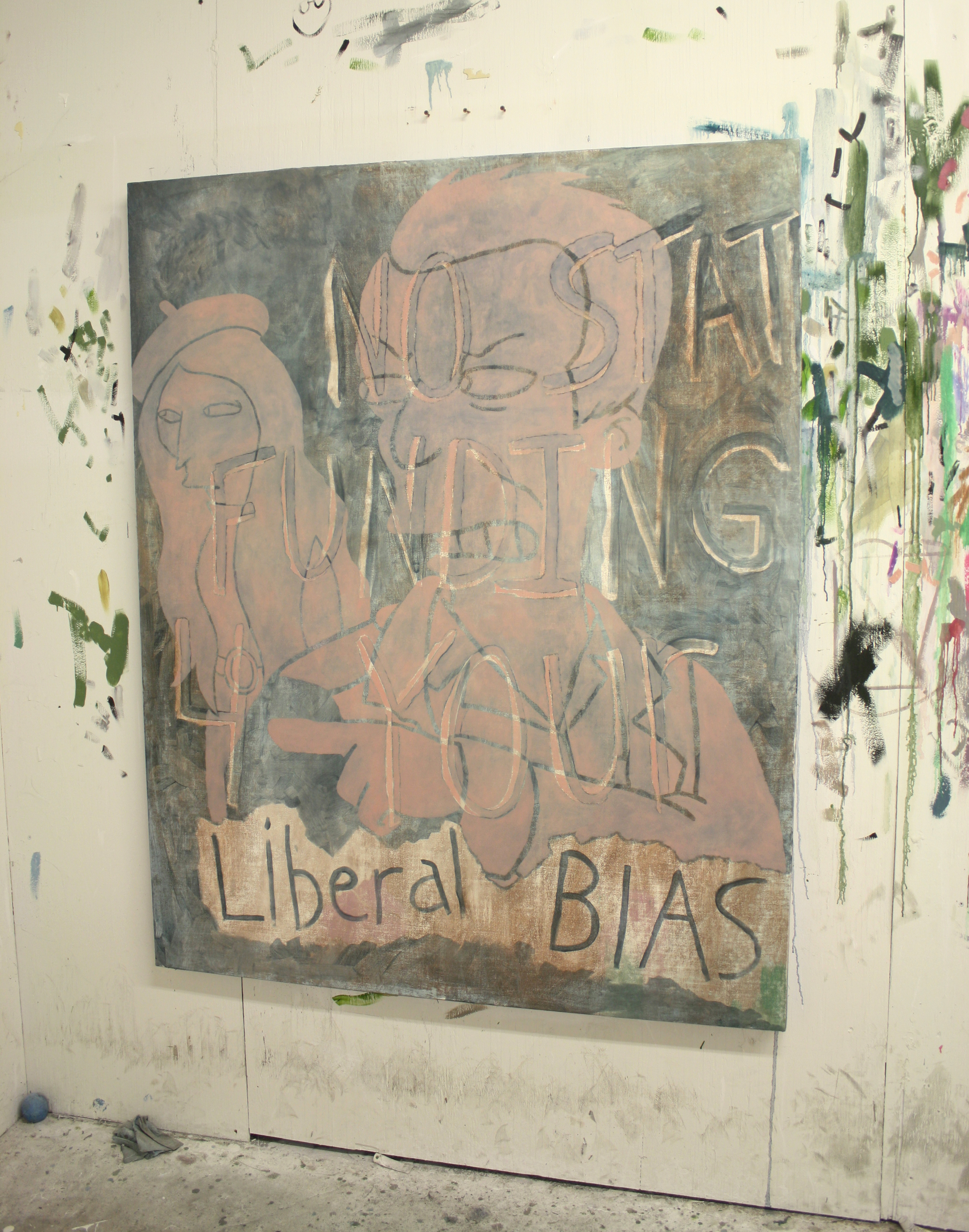 Wixo is currently in a two-person exhibition with Eric Cagley curated by Conor Murphy at Grease in Granite City, IL that is up through March 3rd.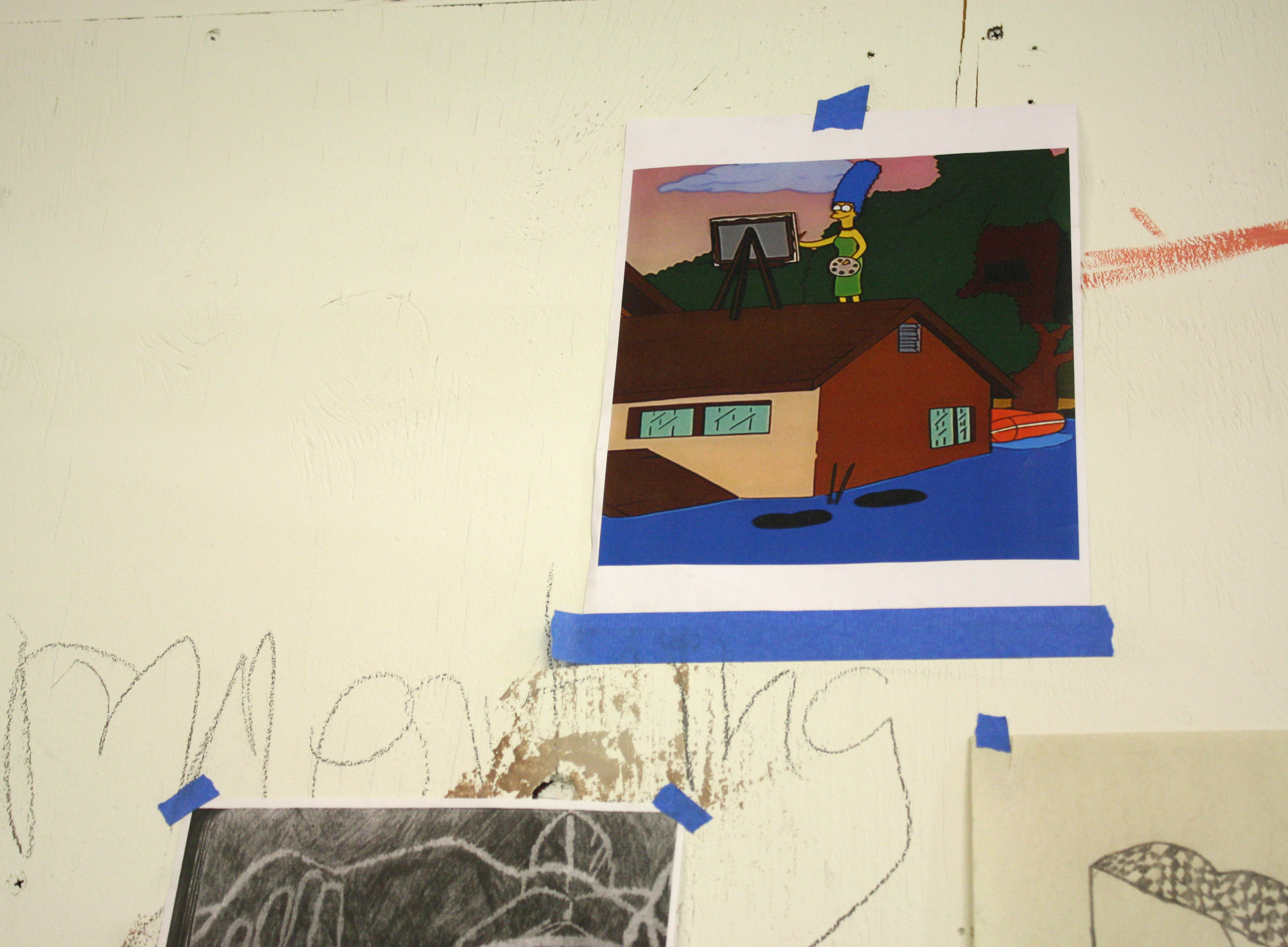 * studio visit and photos by contributor Ashley Layendecker