GALLERY VISIT: SPRING/BREAK ART SHOW
APR. 25, 2018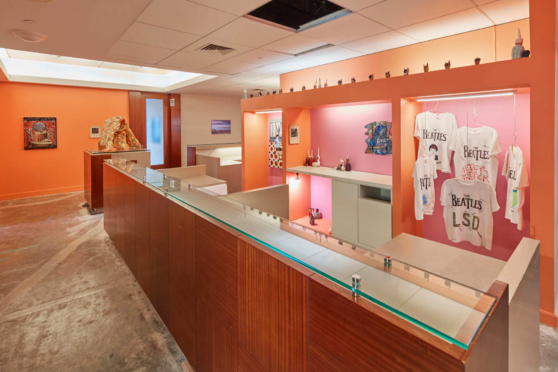 GALLERY VISIT: SPRING/BREAK ART SHOW
APR. 25, 2018
The Side-Eye: Visions of Periphery was on view at SPRING/BREAK Art Show in New York City from March 7-12, 2018. In response to the fair's theme "Stranger Comes To Town", Knoxville-based curators Alana-lynn Berglund, Austin Pratt, and Tom Wixo chose to highlight contemporary artists that have spent large spans of their careers outside of major art centers. The curators also considered artists working away from precious visual art objects and explore poetry, music, or food. The eight featured artists include Alex Coxen, Jean Nagai, S.E. Nash, Jonathan Purtill, Jing Qin, Jared Stanley, Oakley Tapola, and Christian Vargas. The collection is viewable and available for purchase at springbreakartfair.com through April 30, 2018.
To view/buy the collection: https://springbreakartfair.com/collections/stranger-comes-to-town/alana-lynn-berglund-austin-pratt-tom-wixo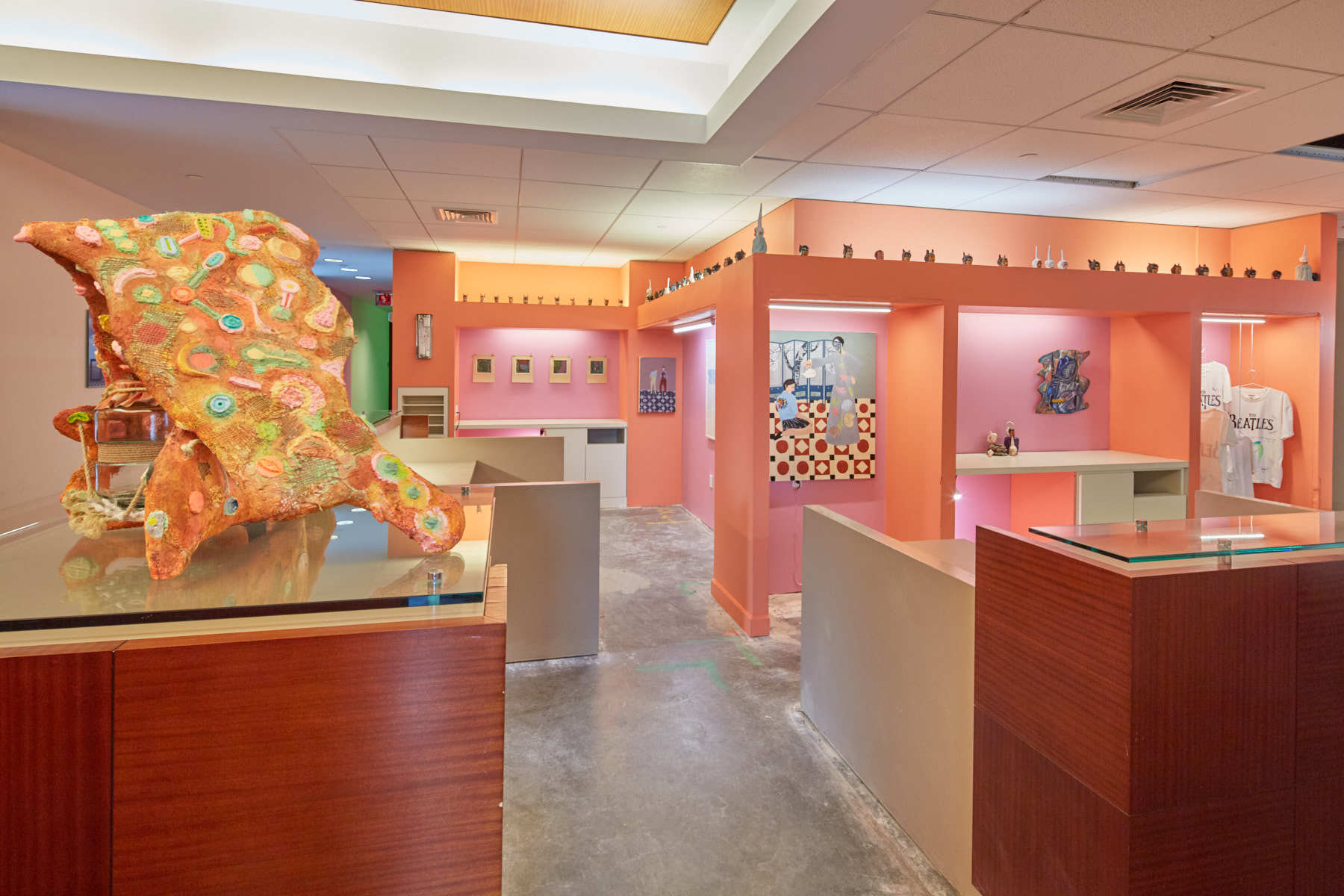 The searing glance of the side-eye invokes contempt or disapproval of the subject; an immediate gesture distancing self from other. But sometimes in that stinging gesture, a softer, fuzzier signal of curiosity or concern is projected. Philosopher George Santayana wrote that "skepticism is the chastity of the intellect," proffering the idea that one can finally drop their guard once the right suitor is discovered. Transforming negative to critical, or skepticism into curiosity through the relationships between strange and familiar, The Side-Eye: Visions of Periphery considers the relationship between edges and centers.

This exhibition features artists from or living generally outside global art centers, often alternative centers. Some of these artists directly consider their own relationships to place, or to the natural world. Further peripheries are explored in work with slippery categorical definitions, difficult to pin down to familiar medium, process, or function. And at the peripheries of painting, sculpture, music, or food there are unnamable strangers.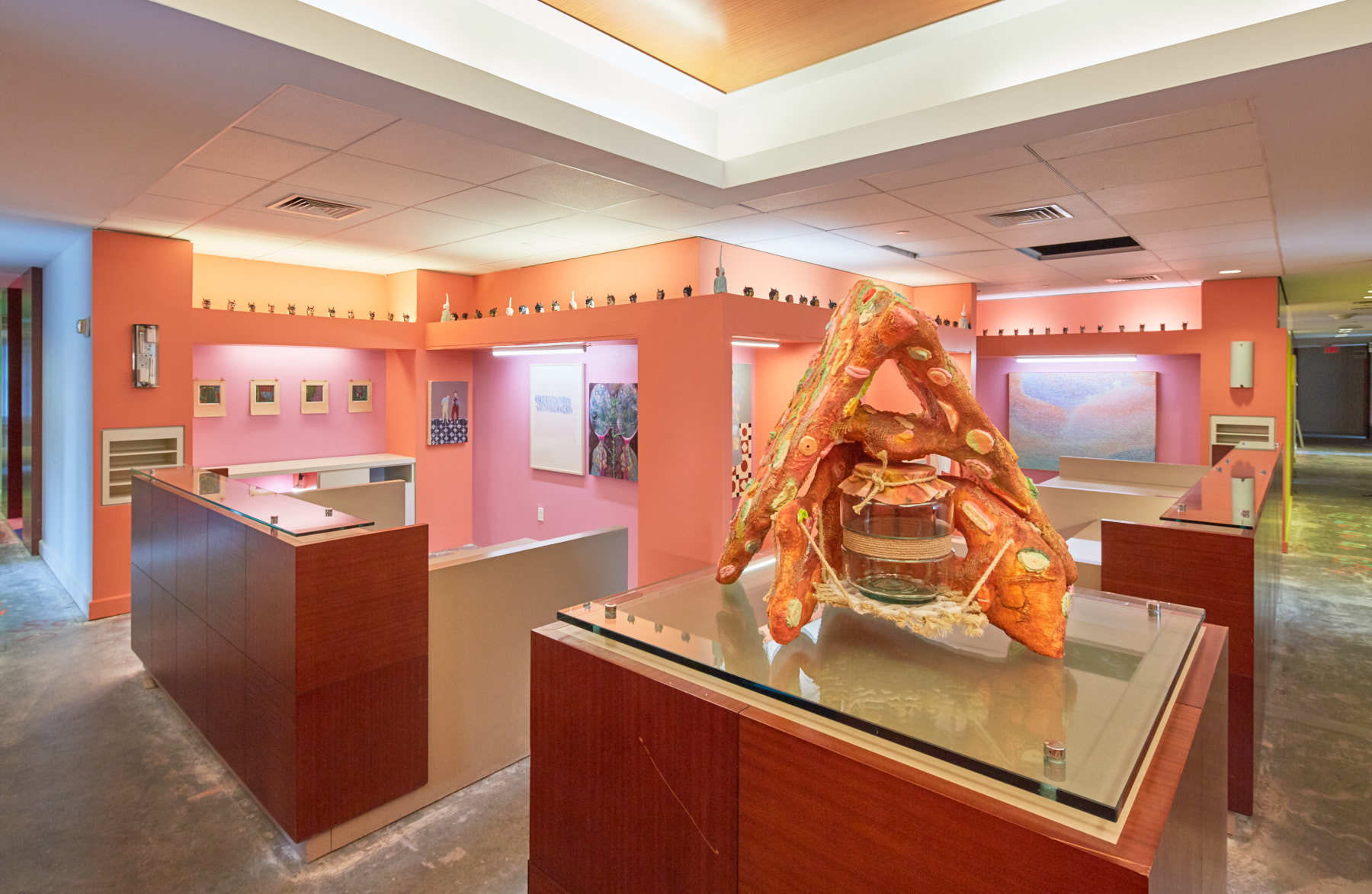 Fermentation/microbiology become a vehicle for S.E. Nash to posit questions related to a queer perspective on being. When framing the human in relation to bacteria, we learn that they outnumber us in quantity and biomass. If these microbes cannot be defined by the gender binary, and makeup more than half of our human selves, then are we all pluralities (they/them/their)? Nash's work isn't in pursuit of defining one's unique identity, but instead complicates understood notions of self and other.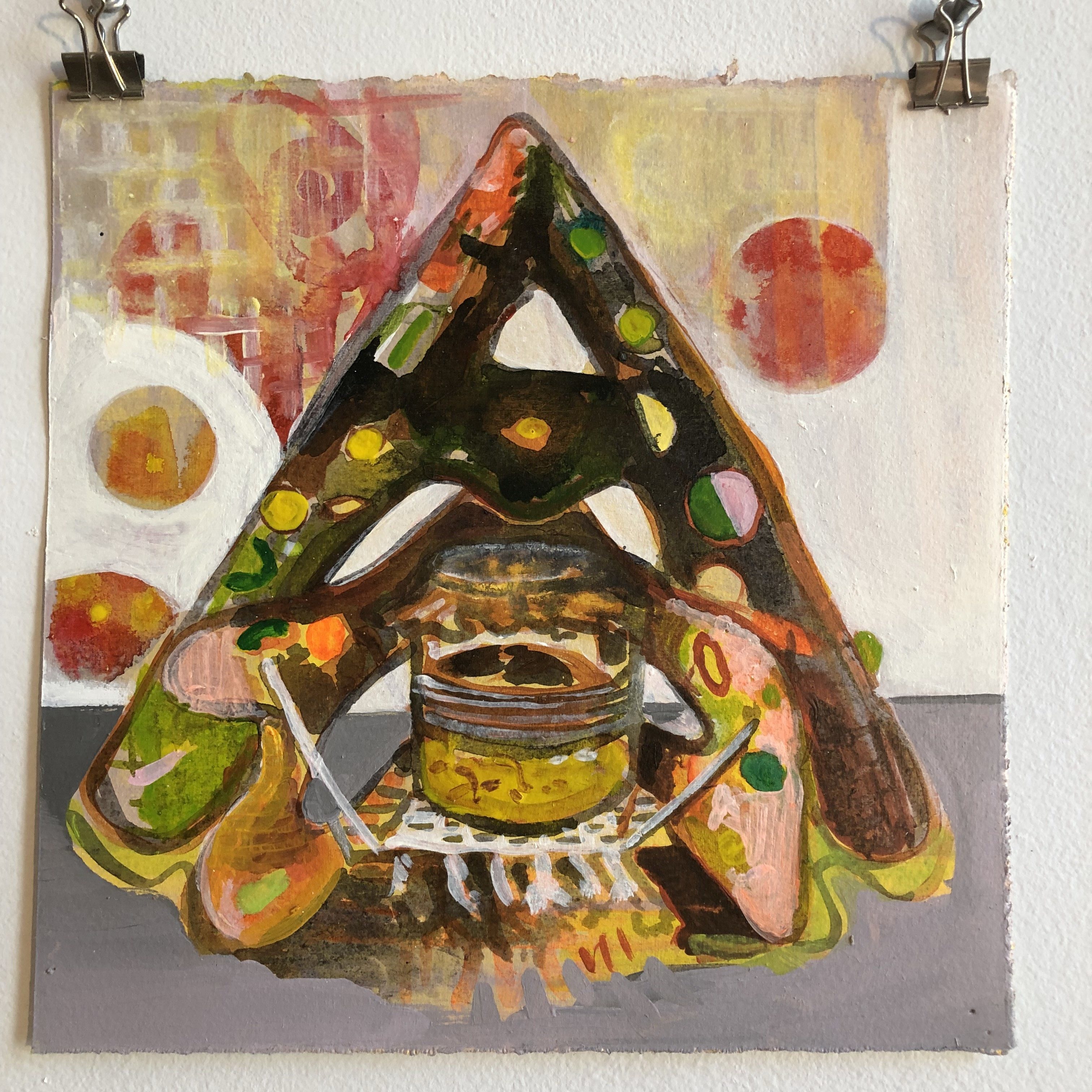 Alex Coxen hails from Olympia, Washington, an historical nexus point of American counterculture. His lauded band Milk Music, a psychedelic punk outfit, sprang from the model of environmental spirituality/activism and direct participation found in DIY punk. Coxen's visual art, primarily record covers and punk flyers also includes what he calls, 'living t-shirts', visionary Sharpie illustrations meant to be worn and cared for, as unabashed rock'n'roll fandom, mystic devotion, representing the frustration/sincerity of youth. To dismiss his work as non-art would be shortsighted. Yet to frame him only within the context of traditional art practice, or fetishized art objects would be a disservice to his political position. Authentically walking the walk, Coxen's work details a vision of how important work can be made on the periphery.

Working as a school teacher, Jon Purtill cares both about the success of students growing up in underserved communities and the energy of adolescence as it appears in adulthood. Drawing from the curiosities of geek fandom such as Magic: The Gathering and comic books, Purtill creates what he describes as photorealistic drawings of the Gothic Sublime. A tide pool, a black hole, & the inside of Leviathan's mouth are part of a recentering of the sublime to entombment, rot, fallen dynasties, and permanence.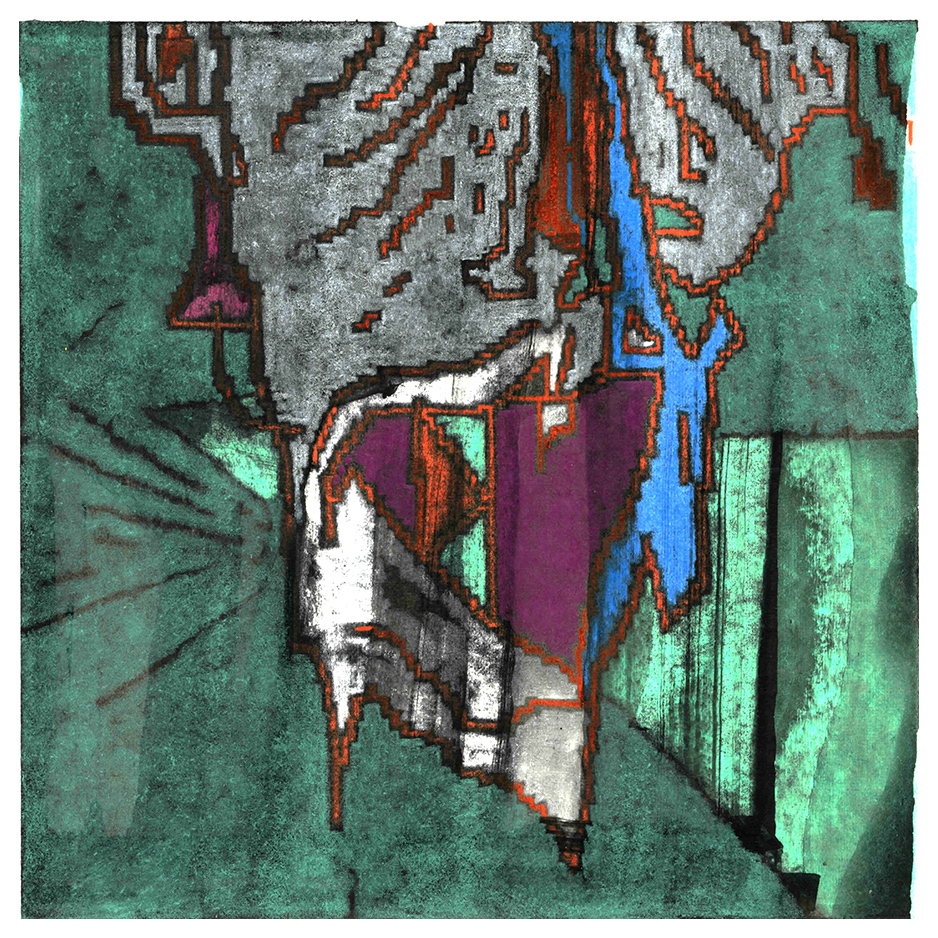 Jean Nagai's paintings conjure the sublime landscape and palette of the American West, but through the repetition of a mantra, or touch of a prayer bead. When we are increasingly alienated from the natural world, it is novel for artists to pursue a physical and psychic reconnection with the environment. The son of immigrant parents, Nagai has expressed unshakable feelings of alienation in his relationship to the United States and Japan. When neither country can ever feel like home, Nagai's paintings allow him to open a "third place" to fit in, a space in which author and viewer can seek shelter.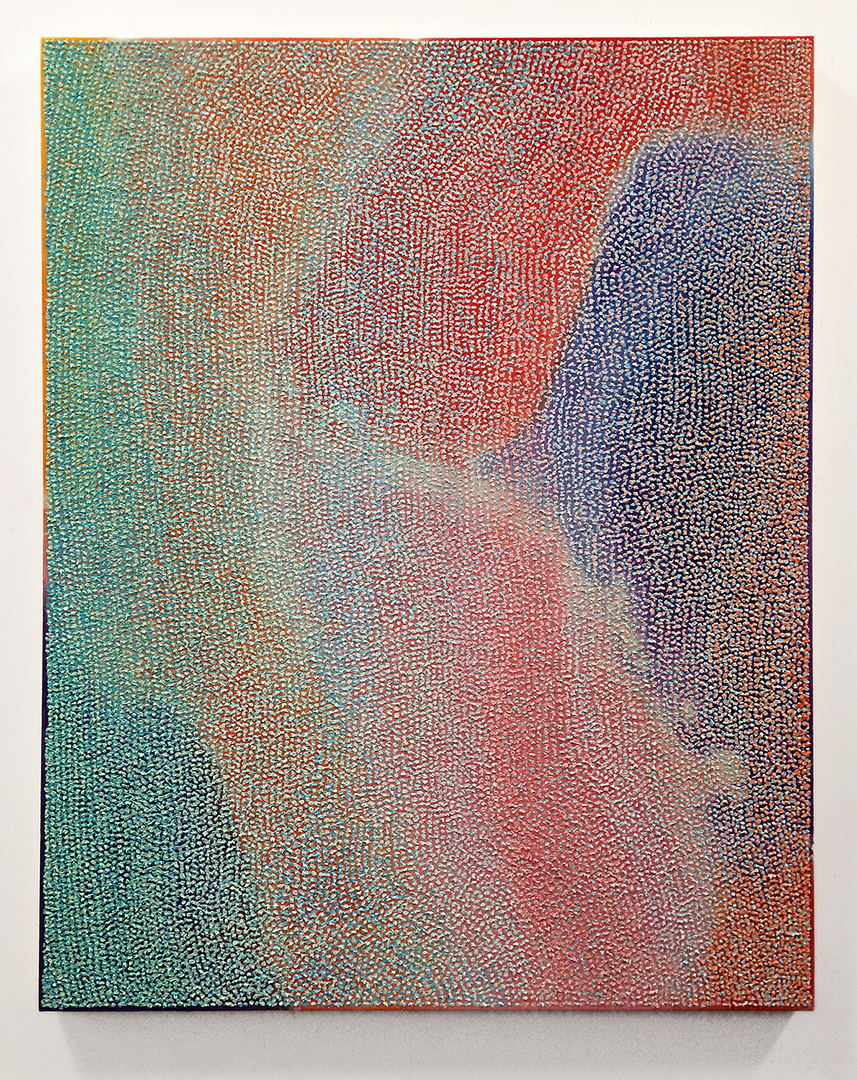 Christian Vargas is similarly processing a cultural oscillation. Vargas code-switches between growing up in a familial Mexican immigrant household, and navigating his Californian biography. But rather than seeking communion like Nagai, Vargas ushers viewers into an arena of confusion and illegibility. Through the collapsing and doubling of cultural iconography, Vargas presents us with a perplexing amalgamation of Mexican-American life.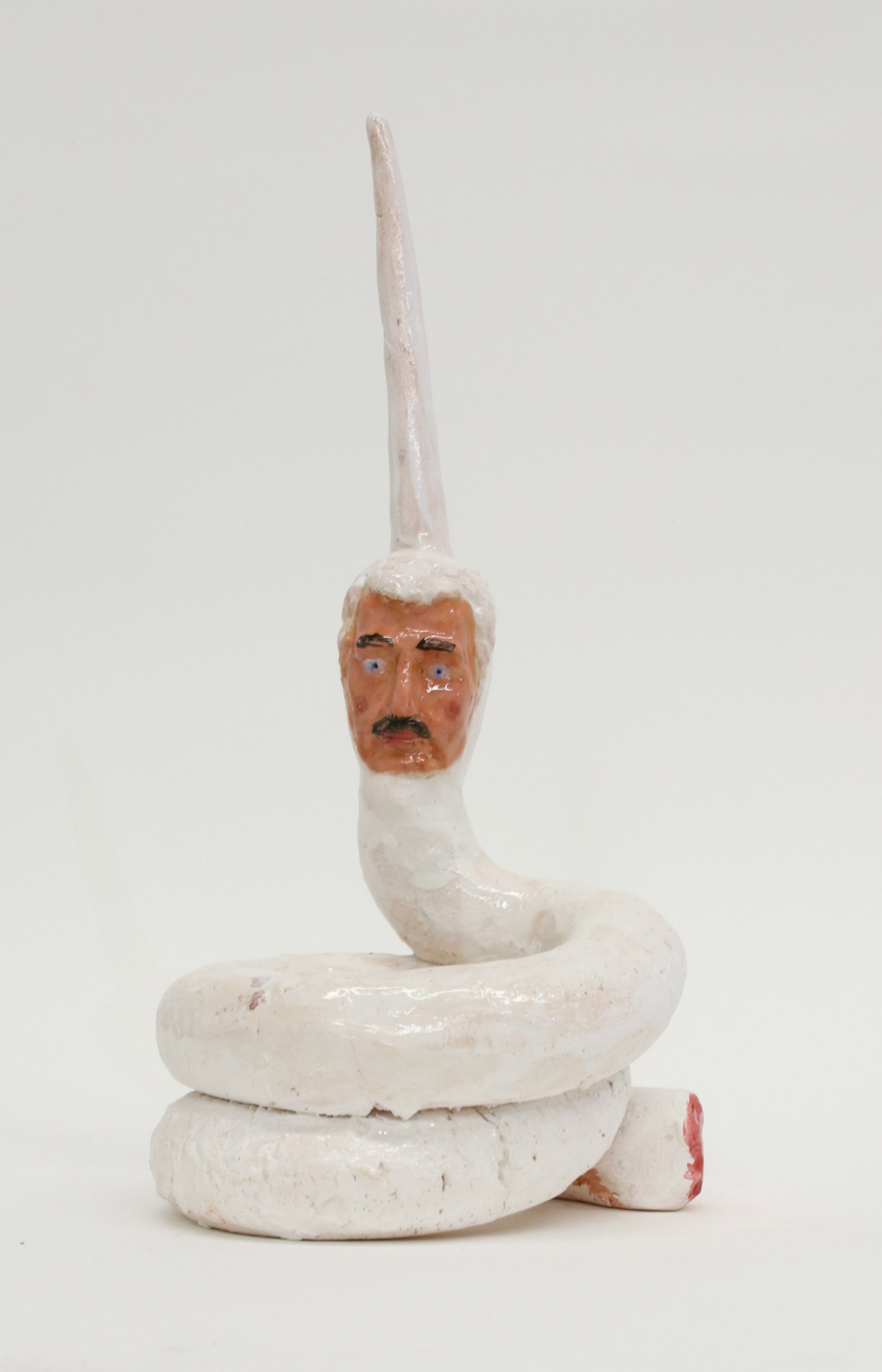 Jing Qin's work embraces the confusing space between apprehending what is happening and understanding what it means. The seemingly normal interaction of persons begin to reveal themselves as surreal vision. Figure and ground become one, perspective becomes antagonistic, and bodies are dissected. Viewing Qin's work, we are looking at our dreams and wild depictions of common chemical/physical experiences, but the specific characters and narrative are elusive and unknown.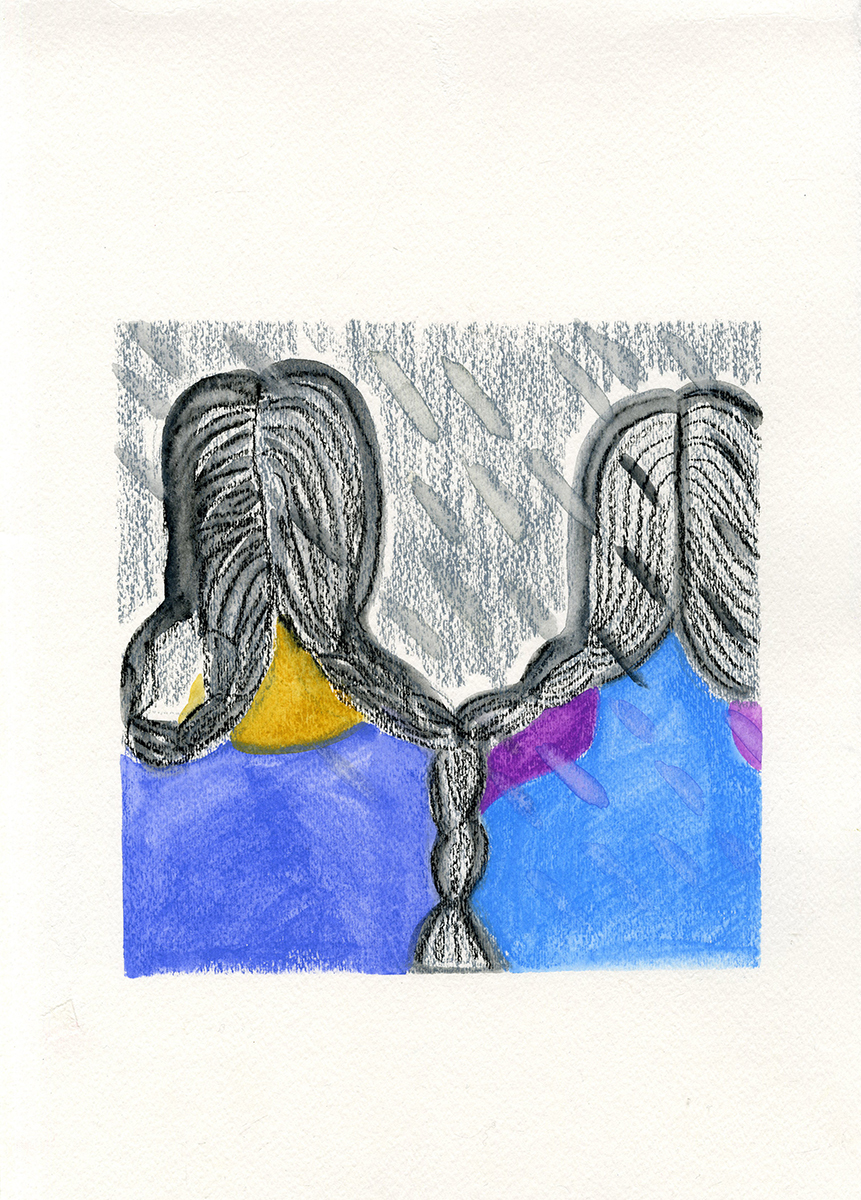 Oakley Tapola is unquestionably a peddler of the strange – part fantasy, part scientific inquiry. Her work is based on a scientific understanding of identity, specifically neurological explanations for human behaviour and consciousness. Tapola's paintings play on the idea that identity is fabricated every second, through every touch, odor, and unexpected external experience.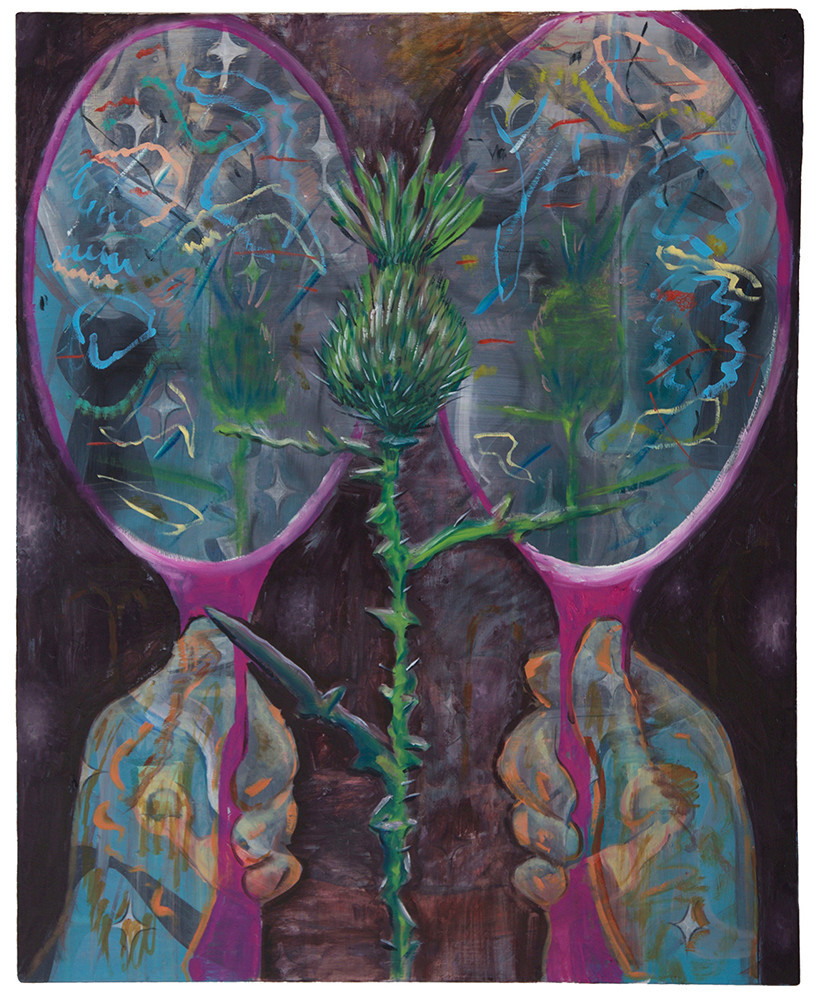 Poet and artist Jared Stanley is a scathing and sprightly humorist in the American tradition. Based in Northern Nevada, Stanley's current work appropriates and subverts the language of memorials for Western expansionists into curse objects; an estrangement of glory into enmity.

To emphasize the specific peripheral experience isn't isolationist, but an opening into the human condition. As curators, these perspectives aren't foreign, but central to our outta-center experiences.
– Alana-lynn Berglund, Austin Pratt, and Tom Wixo, March 2018

* all images courtesy of the curators