STUDIO VISIT: RICHARD LOU
AUG. 10, 2017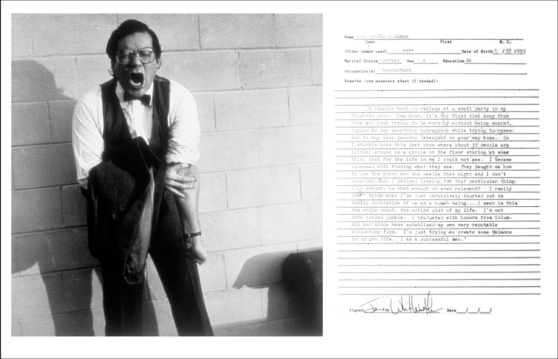 STUDIO VISIT: RICHARD LOU
AUG. 10, 2017
"There has never been a free people, a free country, a real democracy on the face of this Earth. In a city of some 300,000 slaves and 90,000 so called free men, Plato sat down and praised freedom in exquisitely elegant phrases." - Lerone Bennett Jr.
As a Chicano Artist, the recurrent themes are the subjugation of my community by the Dominant Culture and White Privilege. These works manifest themselves in the creation of counter-images and counter-definitions made in a self-determinant manner. As a contemporary image-maker, I am interested in collecting dissonant ideas and narratives allowing them to bump into each other, to coax new meanings and possibilities that dismantle the hierarchy of images. The work serves as an ideological, social, political, and cultural matrix from which I understand my place in this world and to make a simple marking of the cultural shifts of my community. The artwork examines how communities use images and language to dehumanize the "Other" in order to ignore the "Other's" basic human rights. It challenges unquestioned claims to territory and legal status.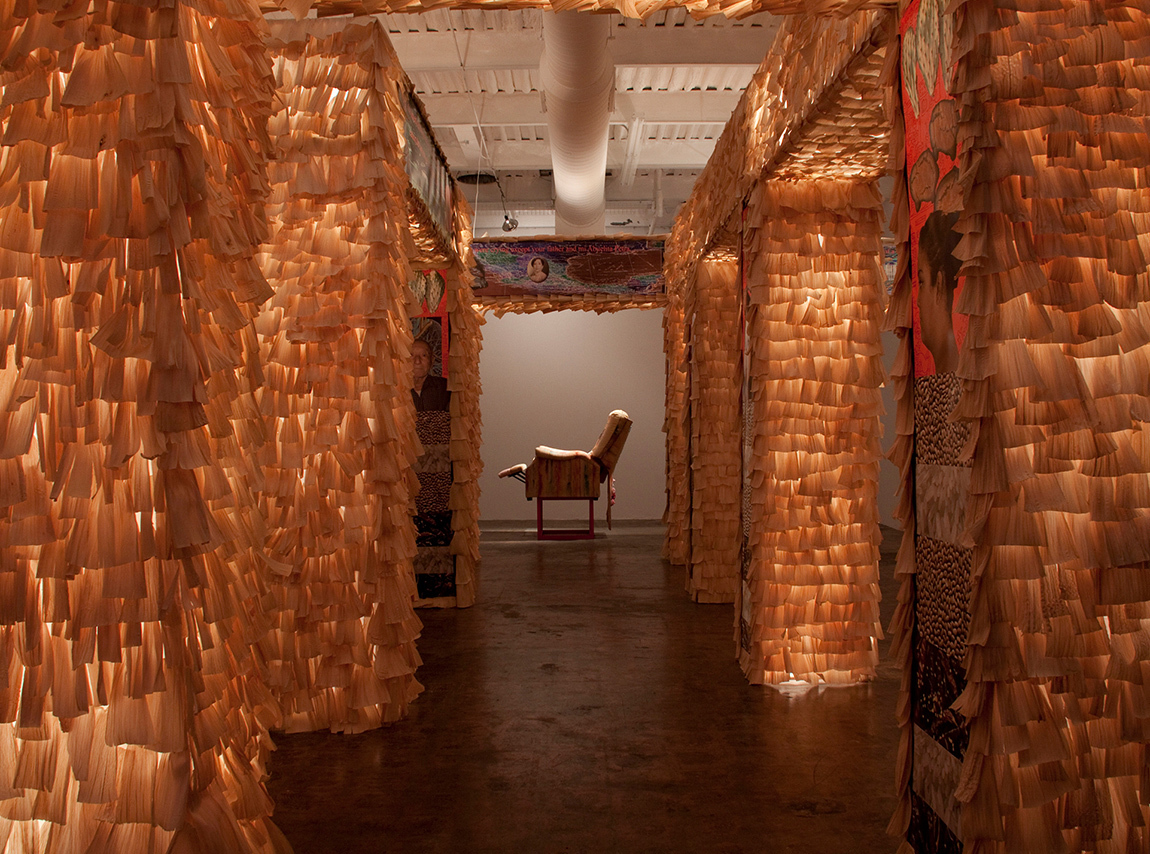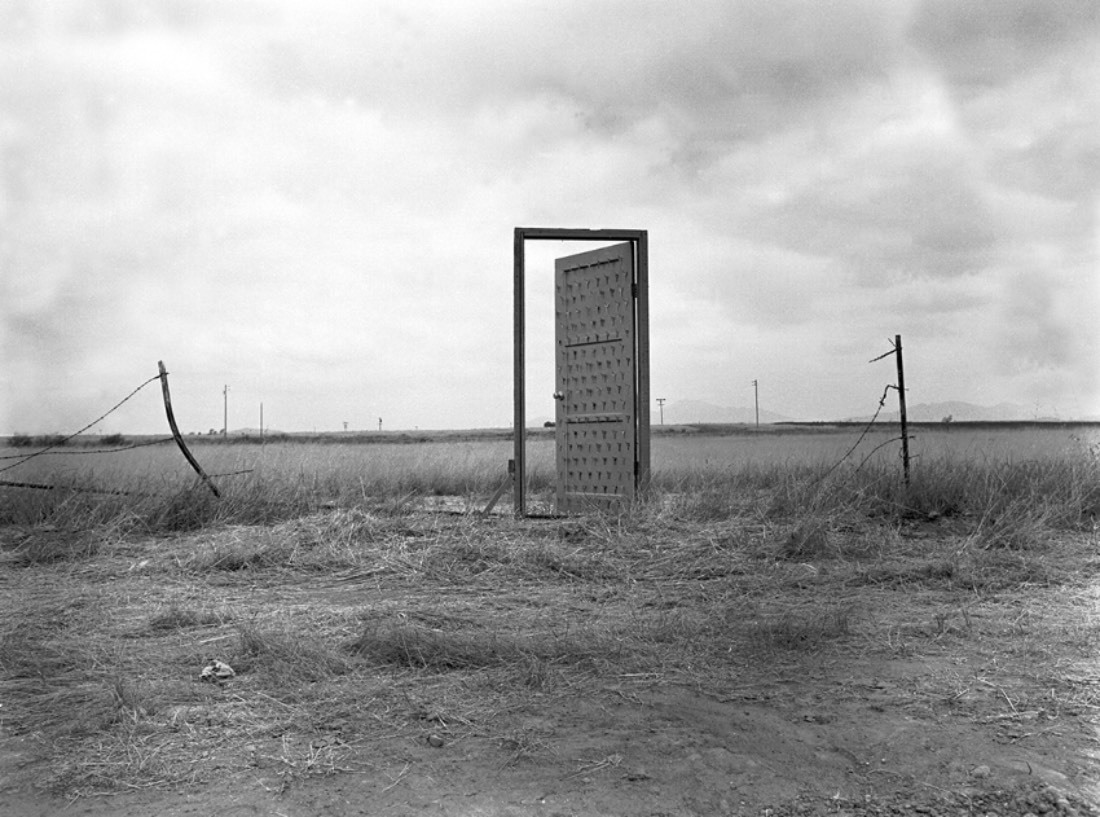 "Art is one of the most sacred ways to communicate." - Consuelo Jimenez Underwood
The work that I create as a Chicano Artist emanates and is in response to the love I have for my family. The work embraces the contradictions, the conflicts and triumphs, the quiet and raucous moments of a routine day, the flowering, the decaying, the markings and ceremonies that compose a lifetime all within a society that subjugates. At the core, all work I do is for them. And in that hopeful light, I am willing to take the chance that the power of the work will ultimately save my children who will become the inhabitants of a New Nepantla as they negotiate a home in this destabilized world.
- Richard Lou, Artist Statement, 2017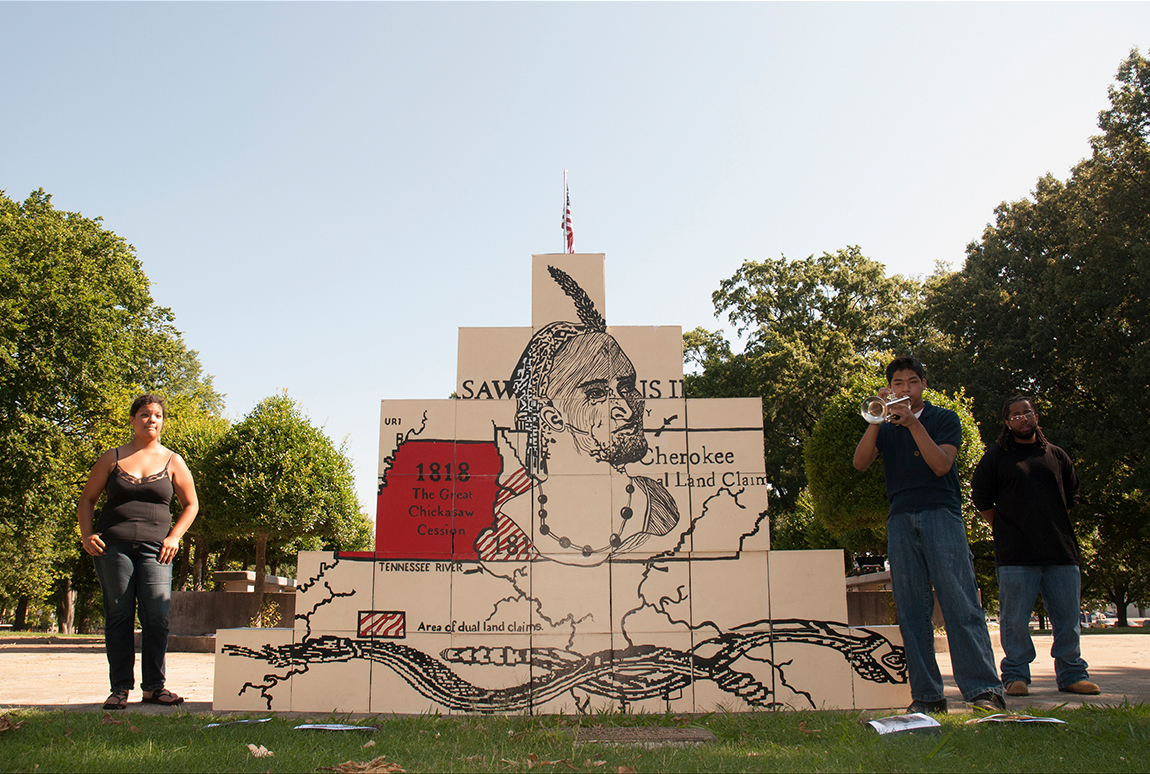 Richard Alexander Lou was born in San Diego, CA and raised in San Diego, CA and Tijuana, BCN, MX. Richard grew up in a biracial family which was spiritually, and intellectually guided by both an anti-colonialist Chinese father and a culturally affirming Mexicana mother. Educated at Southwestern College, Chula Vista, CA receiving an A.A. in Fine Art in 1981; California State University at Fullerton, CA receiving a B.A. in Fine Art in 1983; Clemson University, Clemson, SC receiving an M.F.A. in Fine Art in 1986.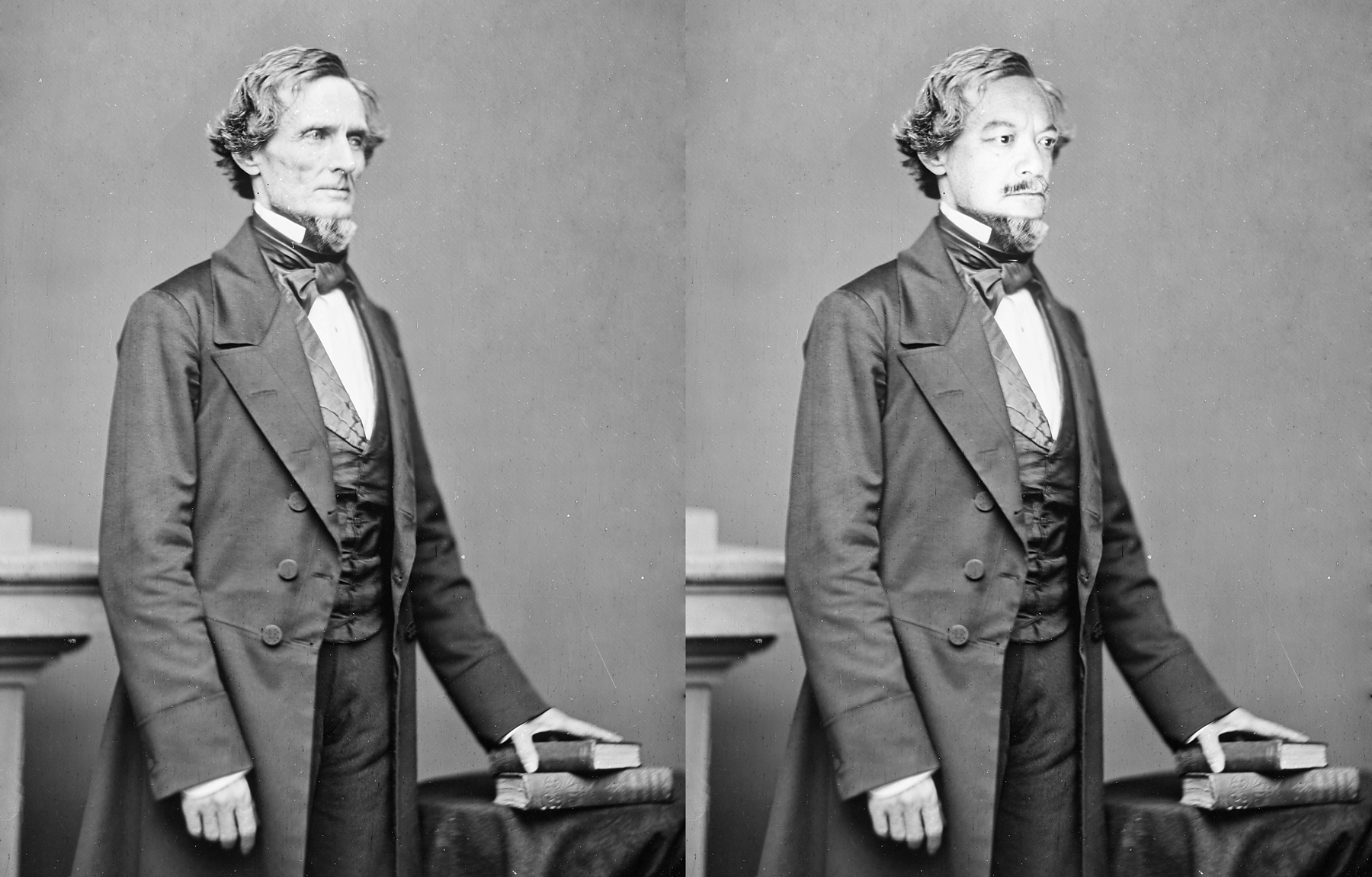 As a Chicano Artist, the consistent themes he has explored are the subjugation of his community by the Dominant Culture and White Privilege. Lou has exhibited in venues that would include: DePaul Art Museum, Chicago, IL; Wing Luke Museum, Seattle, WA; Landmark Gallery, Texas Tech University, Lubbock, TX; Museo Carrillo Gil, Mexico City DF, Mexico; Museum of Contemporary Art, San Diego, CA; Mexic-Arte Museum, Austin, TX; Newport Harbor Art Museum, Newport Beach, CA; Cornerhouse Art Gallery, Manchester, England; the 3rd International Istanbul Biennial, Istanbul Contemporary Art Museum, Istanbul, Turkey; Dong-A University, Busan, South Korea; Miami Museum, Miami, FL; Museum of Photographic Arts, Balboa Park, San Diego, CA; Walker Art Center, Minneapolis, MN; Mexican Fine Arts Museum, Chicago, IL; Otis School of Art and Design, Otis Gallery, Los Angeles, CA; MIT List Visual Arts Center, Boston, MA; Aperto 90' Section, La Biennale Di Venezia, Venice, Italy; Grey Art Gallery, New York University, NY, NY; Dia Foundation, NY, NY; Artist Space, NY, NY.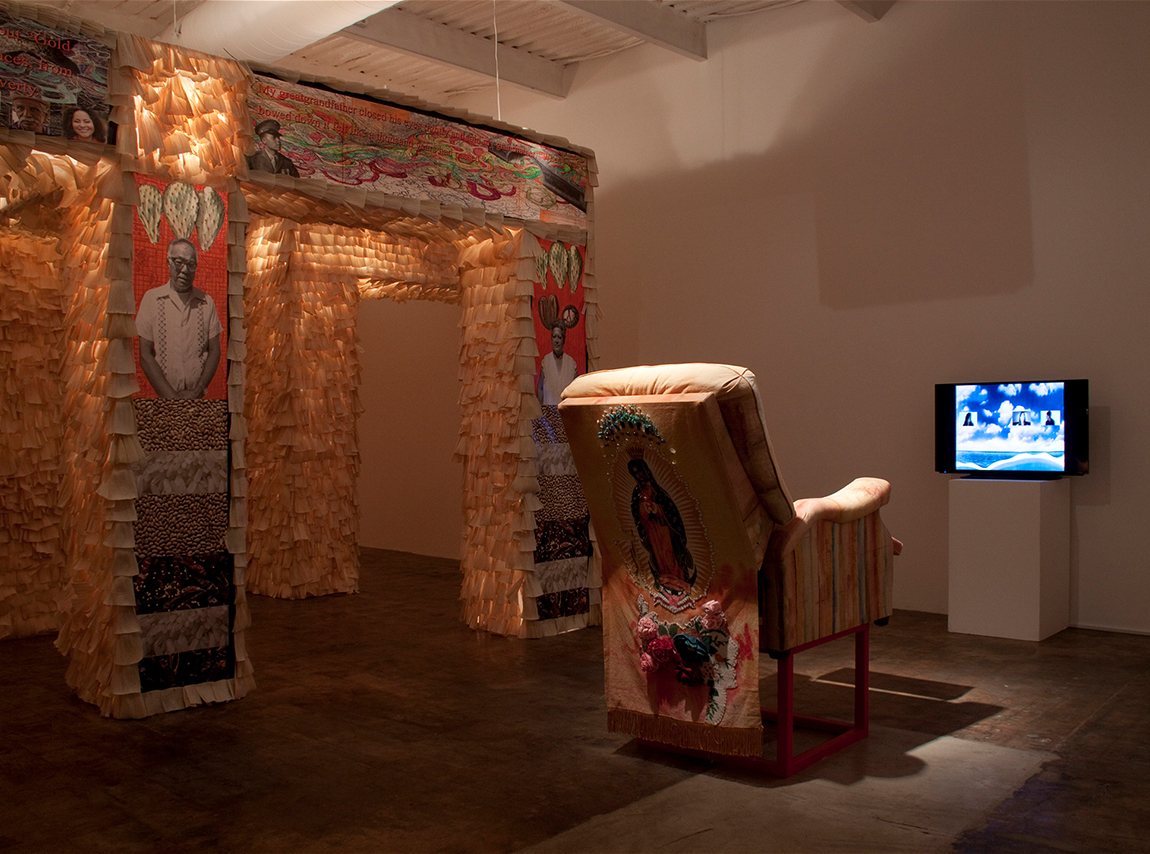 His artwork has been published and/or cited in various newspapers, magazines, catalogs, electronic media, and over 30 scholarly books that would include: The Routledge Companion to Latina/o Popular Culture, edited by Frederick Aldama, Routledge Press 2016; Born of Resistance: Cara a Cara Encounters with Chicana/o Visual Culture, Edited by Scott L. Baugh and Victor A. Sorell, University of Arizona Press 2015; War Baby/Love Child: Mixed Race Asian American Art, Edited by Laura Kina and Wei Ming Dariotis, Washington Press 2013; ARTE≠VIDA: ACTIONS BY ARTISTS OF THE AMERICAS 1960-2000, El Museo Del Barrio, NY, NY, Edited by Deborah Cullen 2008; "Islas y Puentes", essay by Richard A. Lou, TDR's (The Drama Review) 50th Anniversary Issue, The MIT Press, Cambridge, MA; POSTBORDERCITY: Cultural Spaces of Baja Alta California, edited by Michael Dear and Gustavo Leclerec, 2004. Whiteness: A Wayward Construction, Laguna Art Museum, Laguna, CA. 2003. Essays by Tyler Stallings, Ken Gonzales-Day, Amelia Jones, David R. Roediger; Contemporary Chicana and Chicano Art, Hispanic Research Center at Arizona State University, Included in two separate entries, one as an individual artist, another with collaborator Robert J. Sanchez as Los Anthropolocos; Hecho en Califas: The Last Decade, Plaza de la Raza, Los Angeles, CA., 2000. Curated exhibition and wrote curator's essay "The Secularization of the Chicano Visual Idiom: Diversifying the Iconography"; AMERICAN VISIONS/VISIONES DE LAS AMERICAS: ARTISTIC AND CULTURAL IDENTITY IN THE WESTERN HEMISPHERE, Arts International (NY), Fall 95, co-edited by Mary Jane Jacob, Ivo Mesquita, and Noreen Tomassi; MAPPING THE TERRA IN: NEW GENRE PUBLIC ART, University of California Press, fall 95, edited by Suzanne Lacy; ENGLISH IS BROKEN HERE: NOTES OF CULTURAL FUSION IN THE AMERICAS, The New Press, New York City, COCO FUSCO.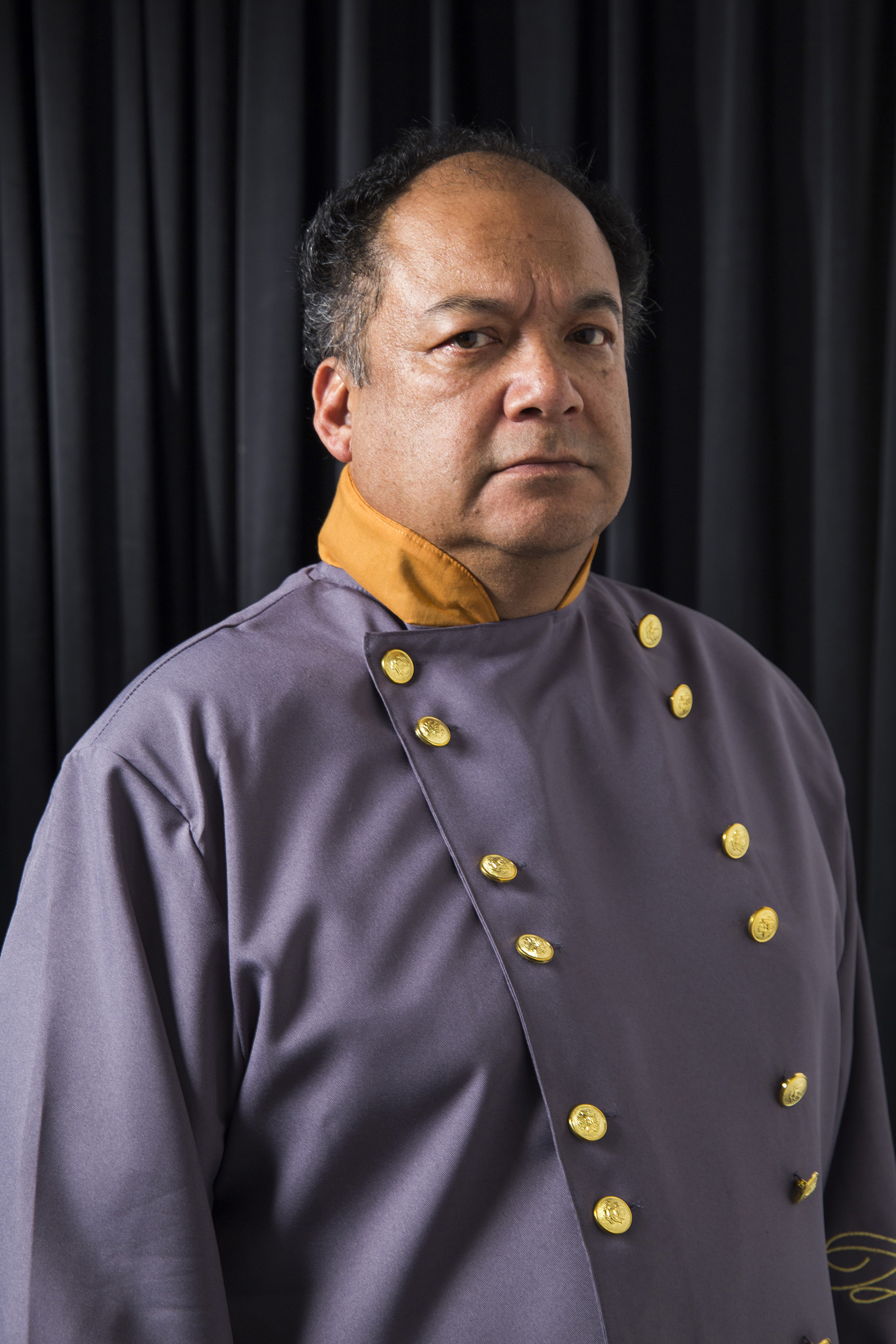 Lou has over 25 years of teaching experience in higher education, over 20 years of arts administration experience, has curated/organized over 50 exhibitions, and continues to produce and exhibit art while teaching and chairing the Department of Art at the University of Memphis.
---
BONUS:
Here's a LINK to an article written by Dr. Guisela Latorre, from The Ohio State University, giving an overview of Lou's artistic career, "Border Consciousness and Artivist Aesthetics: Richard Lou's Performance and Multimedia Artwork".
Here's a LINK to a video produced by Crosstown Arts on Lou's installation, Stories On My Back.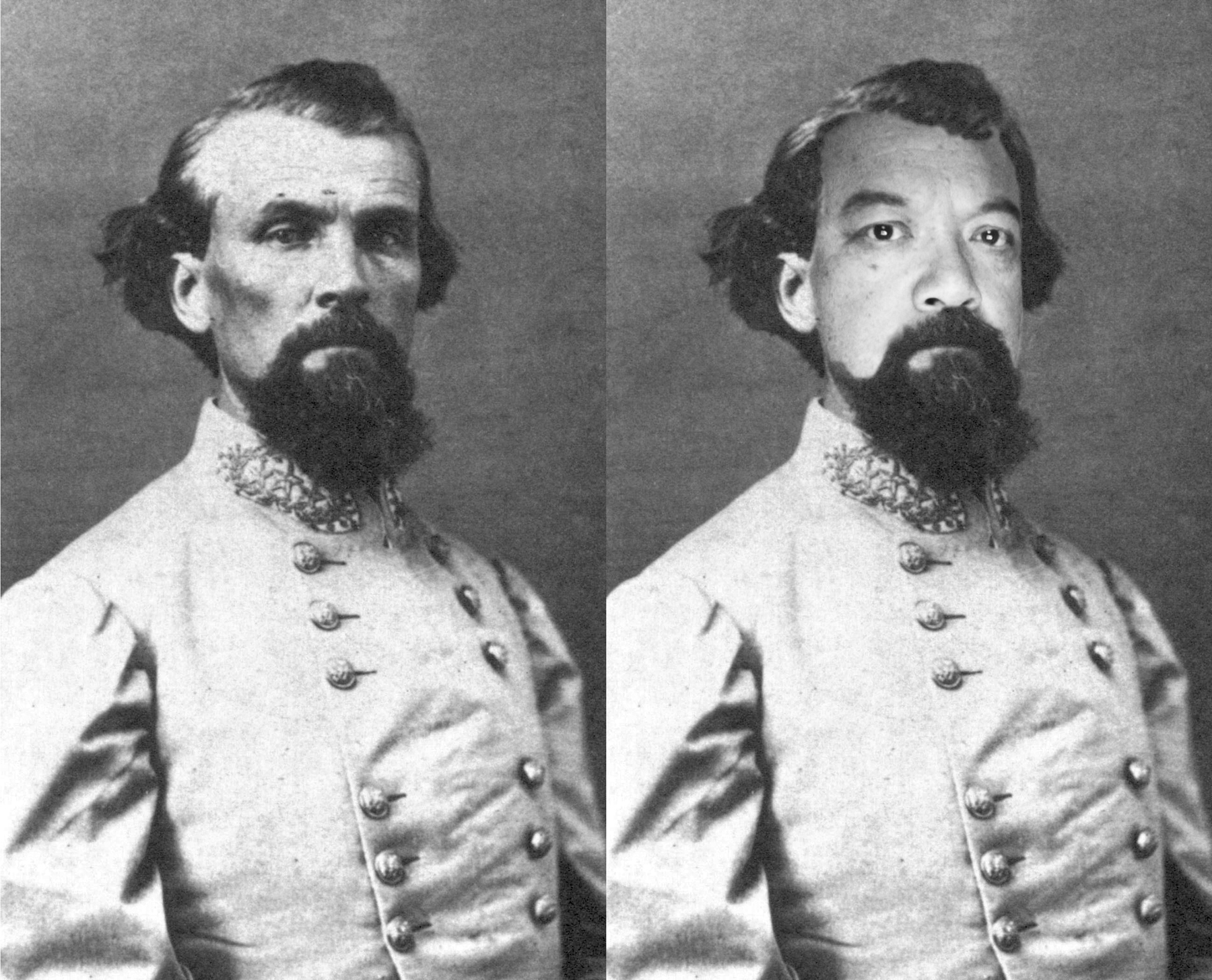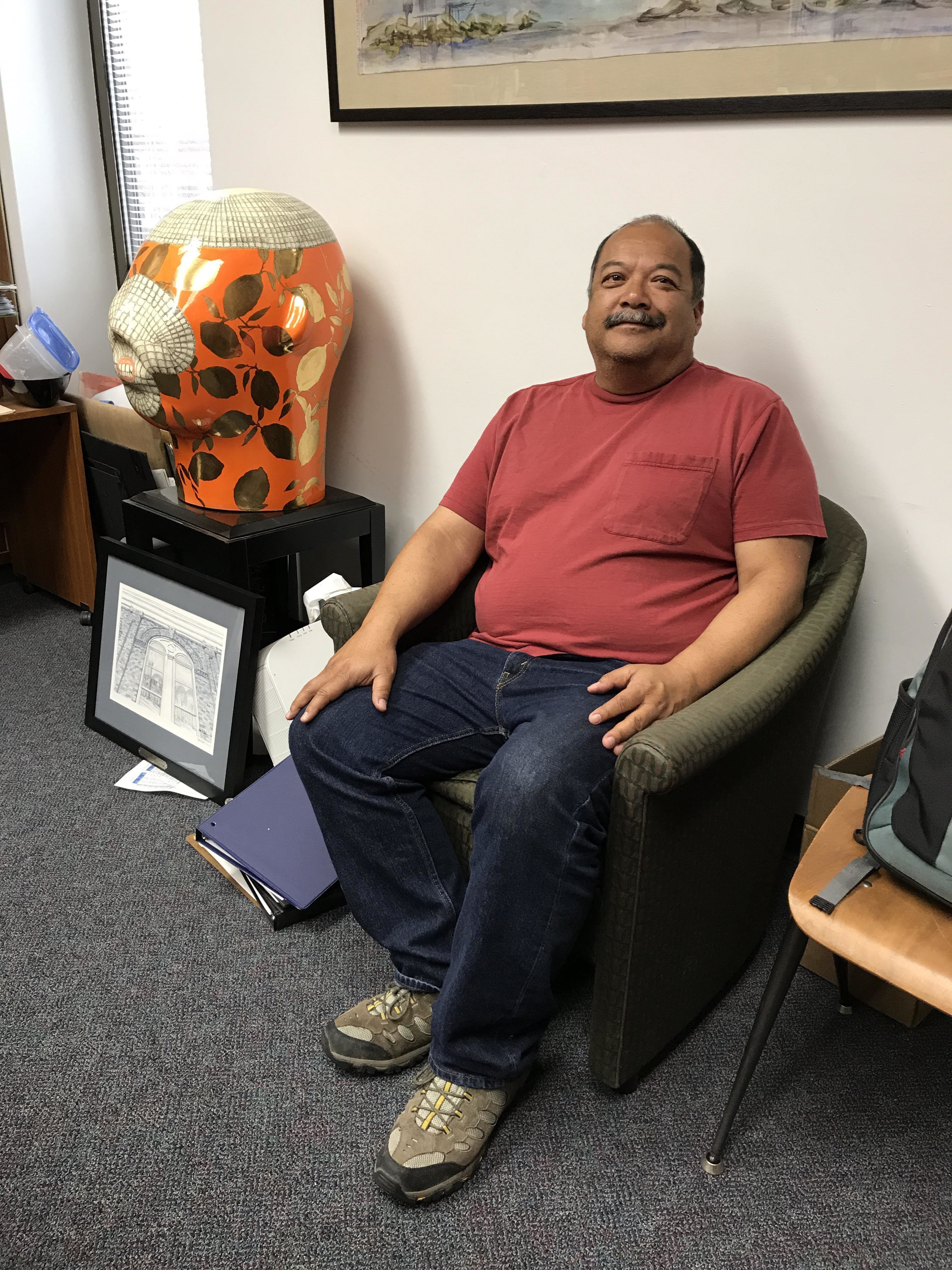 * select images courtesy of the artist