STUDIO VISIT: MARY LAUBE
NOV. 16, 2017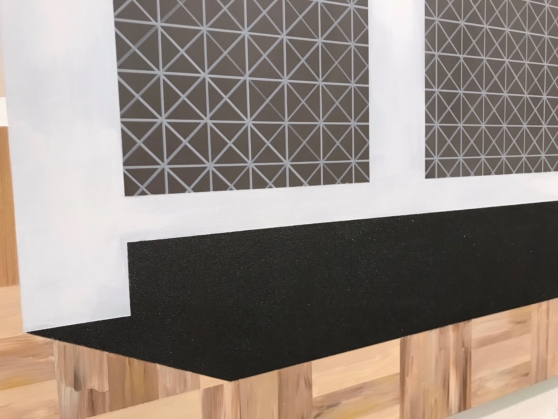 STUDIO VISIT: MARY LAUBE
NOV. 16, 2017
Every day we make countless attempts to memorialize our experiences. We snap photographs, collect souvenirs, and spend hours re-imagining past events. Collectively, we hoard objects in museums, build altarpieces, and canonize stories in books and theater. Through various forms of representation, we create surrogates for the irretrievable histories we long to preserve. However, efforts to present complete and accurate versions of history are often romanticized abstractions.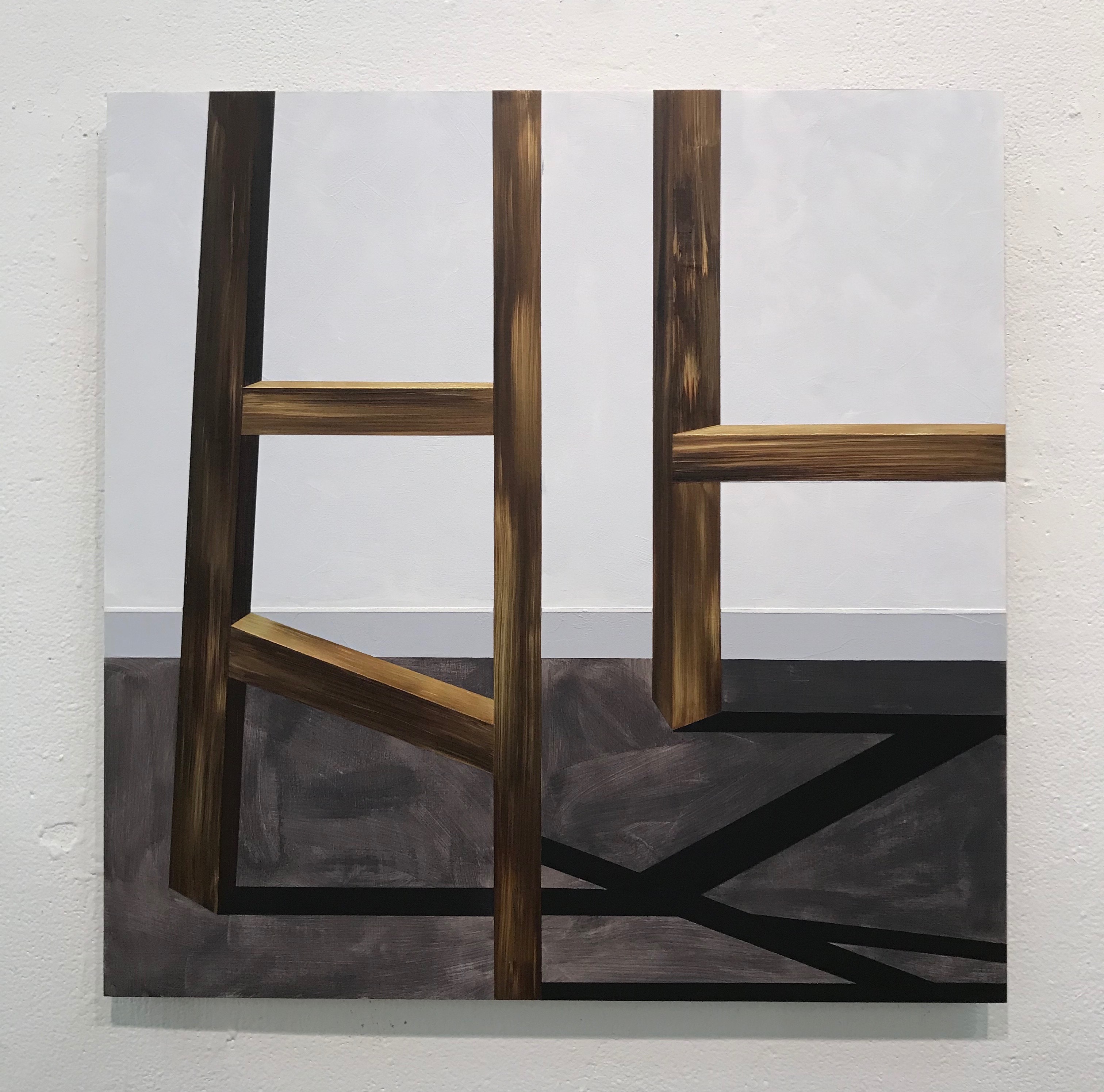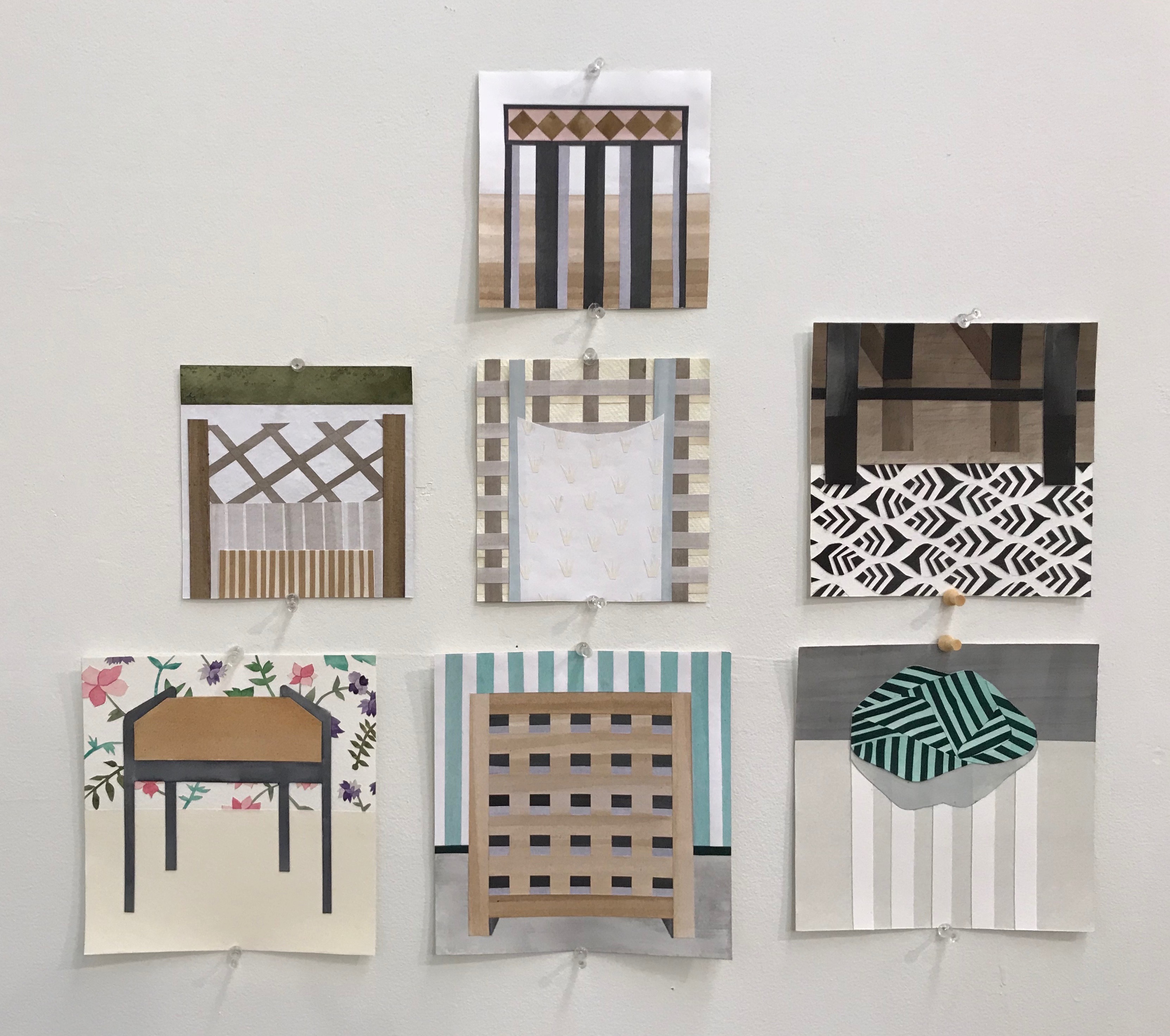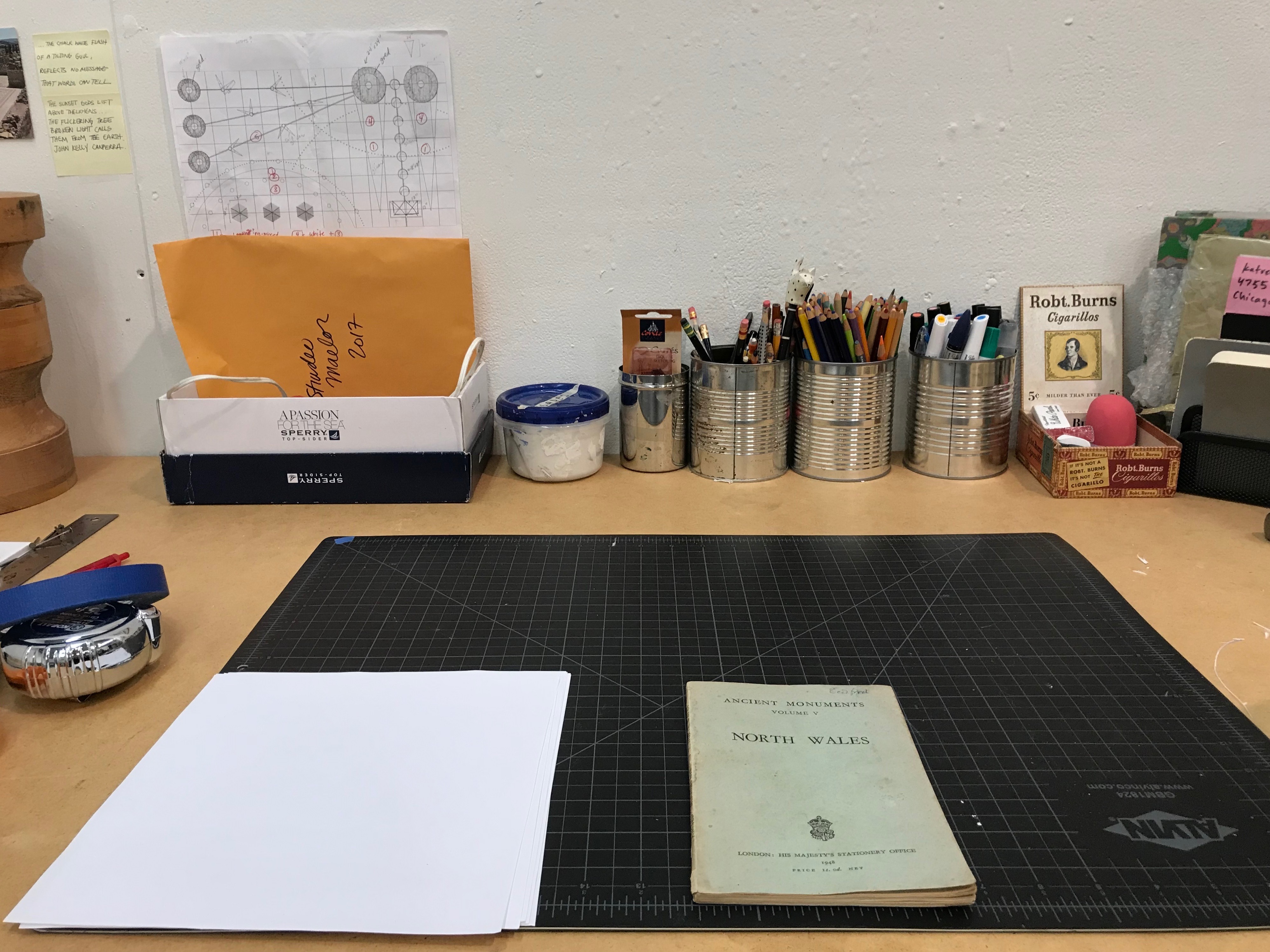 My work focuses on the notion that we replace our lived experiences with ideologies fabricated from factual knowledge, personal mythology, and collectively built archetypes. I modify perspective to create flattened worlds that call attention to the contradictory nature of pictorial space. Reminiscent of paper dolls, theater sets, and miniatures, my work describes painting as an act of staging – the representation of a constructed and idealized world.
- Mary Laube, 2017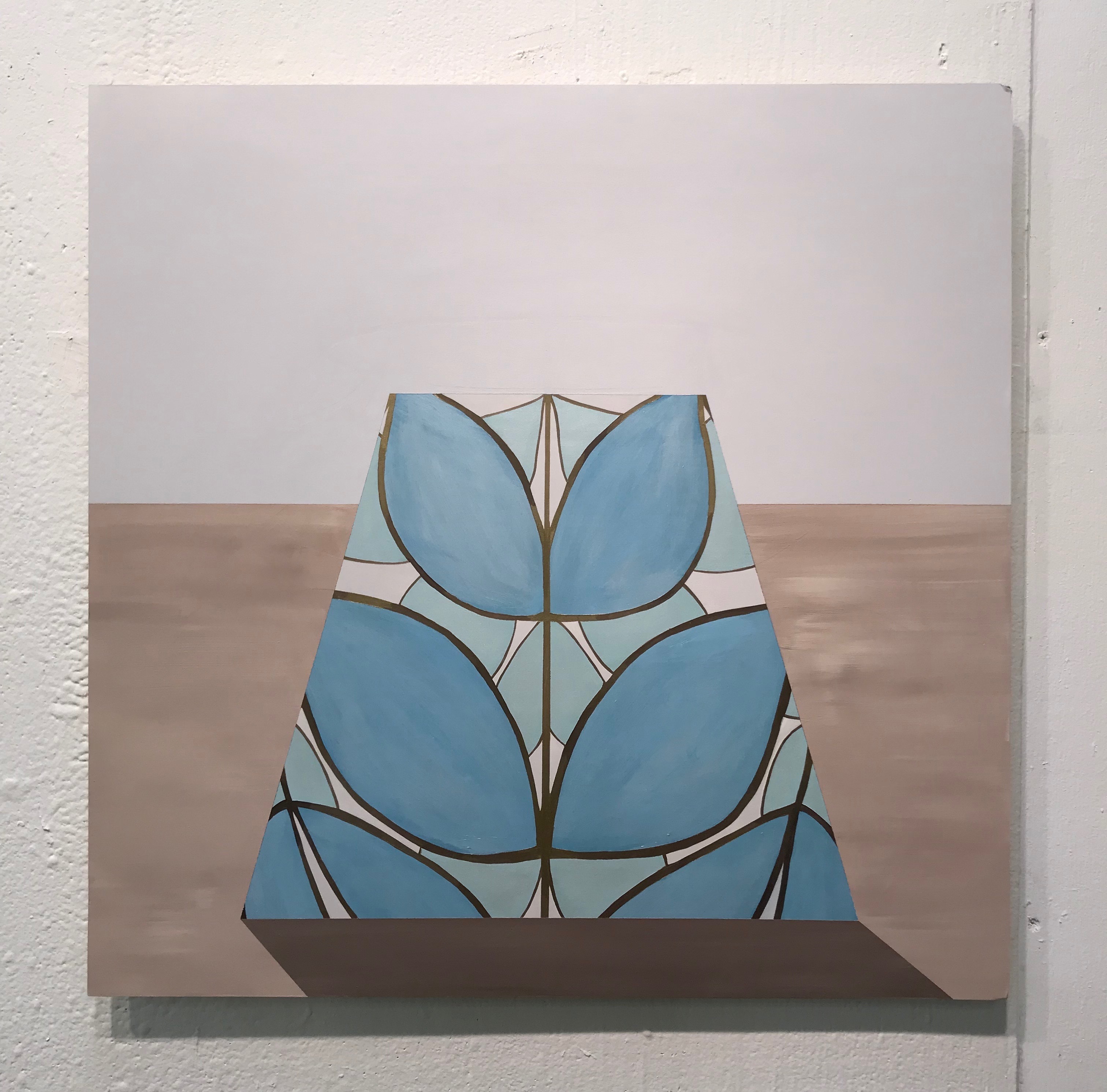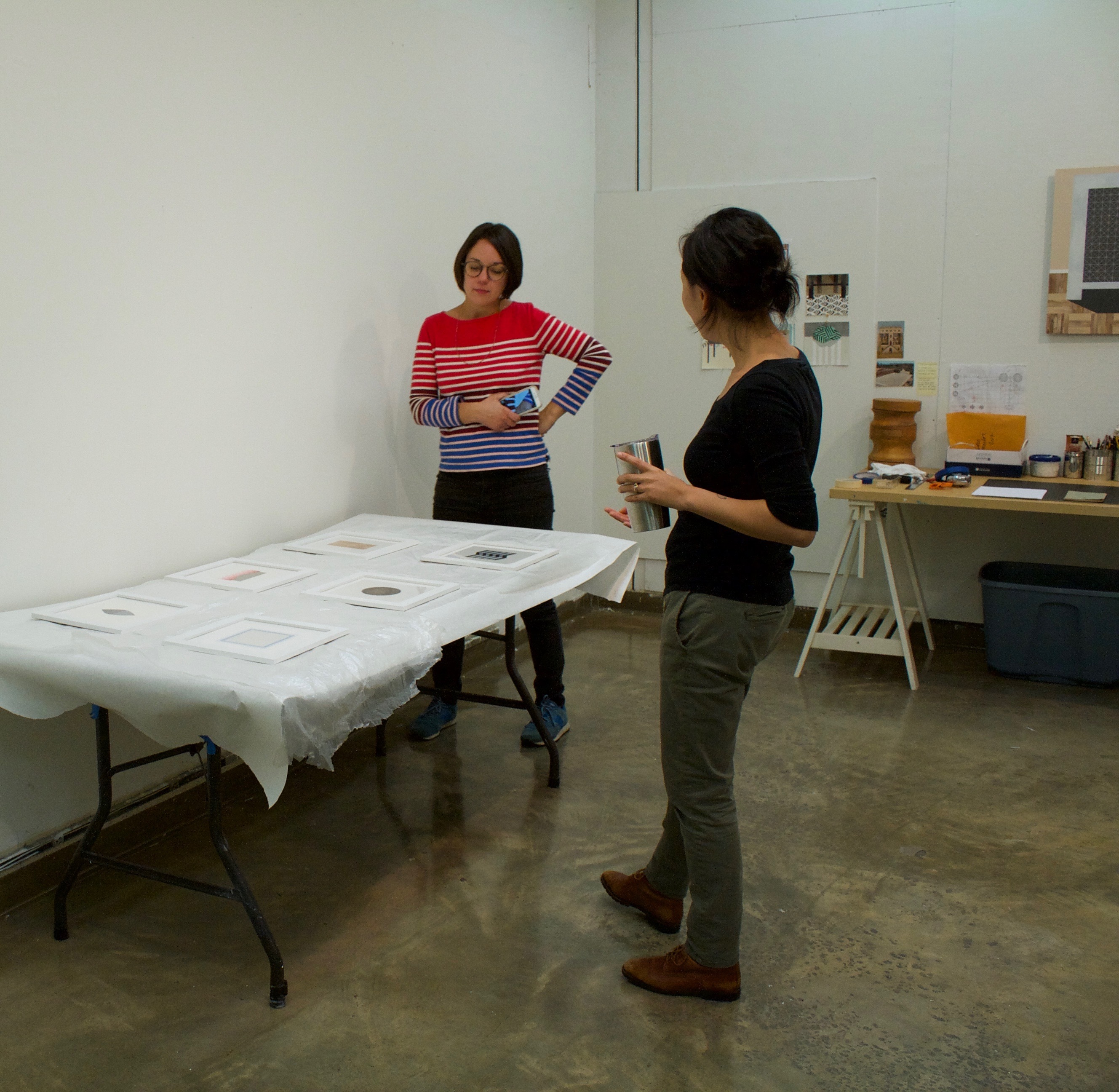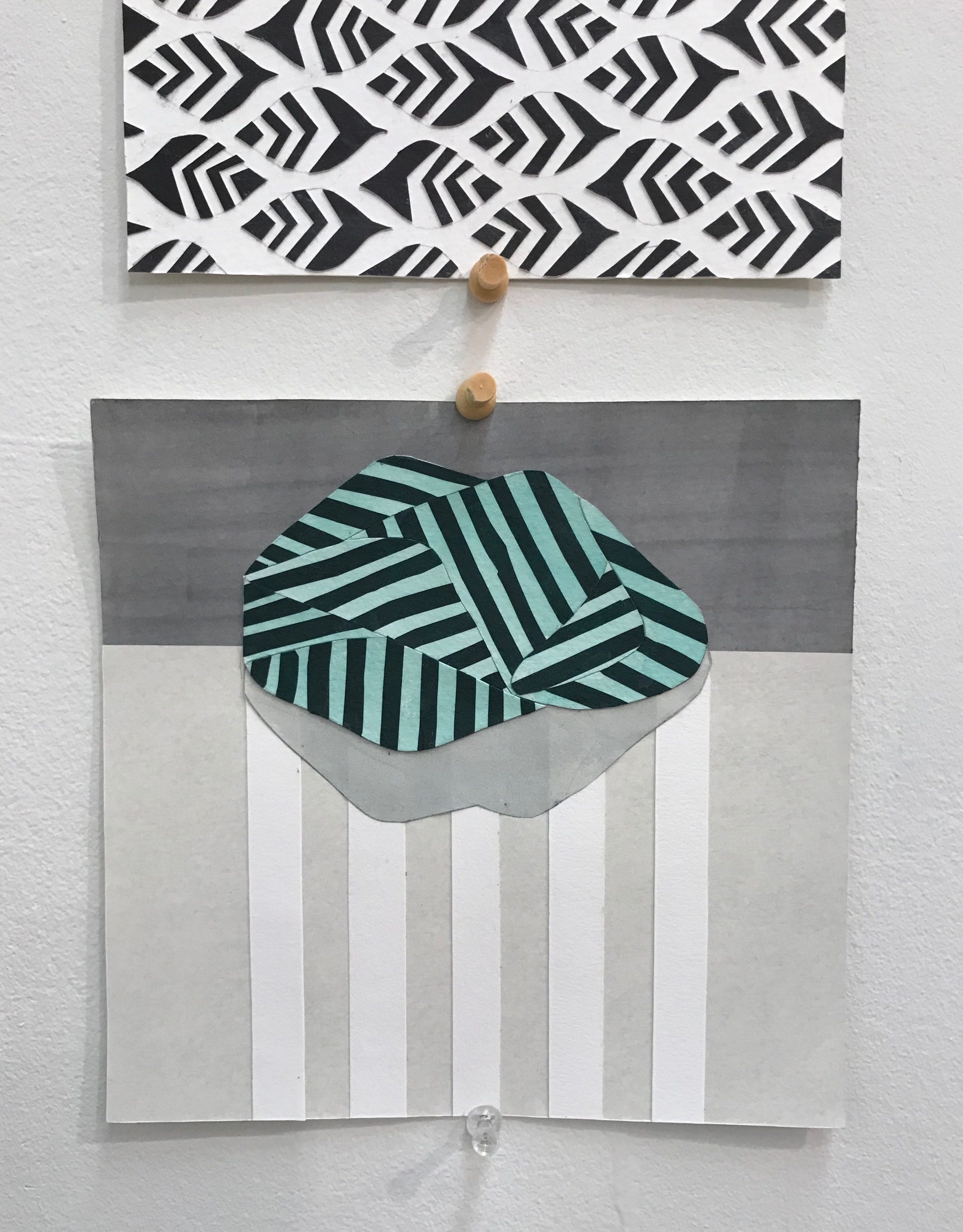 Mary Laube was born in Seoul, South Korea. She received an M.F.A. from the University of Iowa. Recent exhibitions include Piecing It Together at the Hawn Gallery in Dallas, Signaling to the Cipher towards a Segway at Field Projects in New York City, and Paper Planes at Whitdel Arts in Detroit.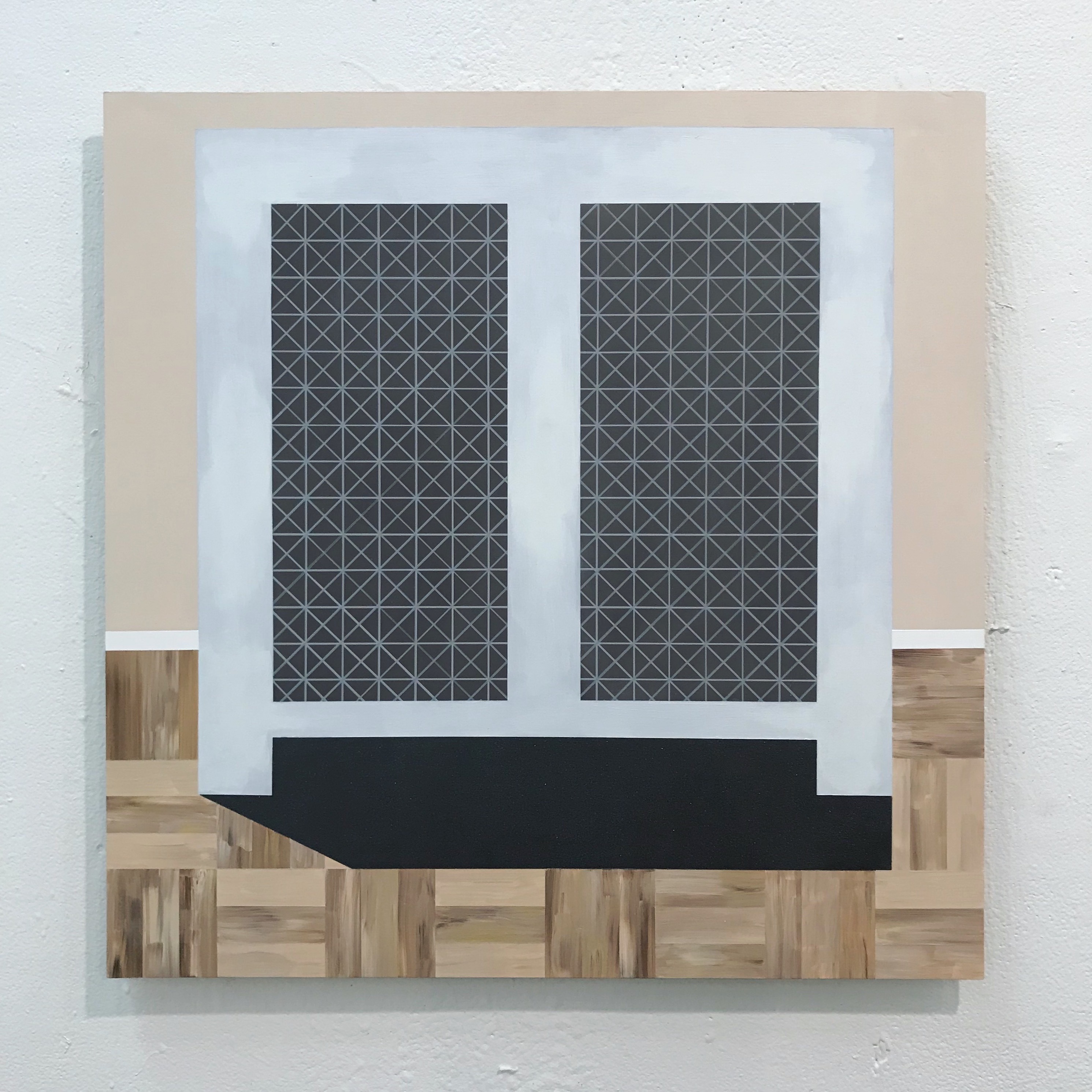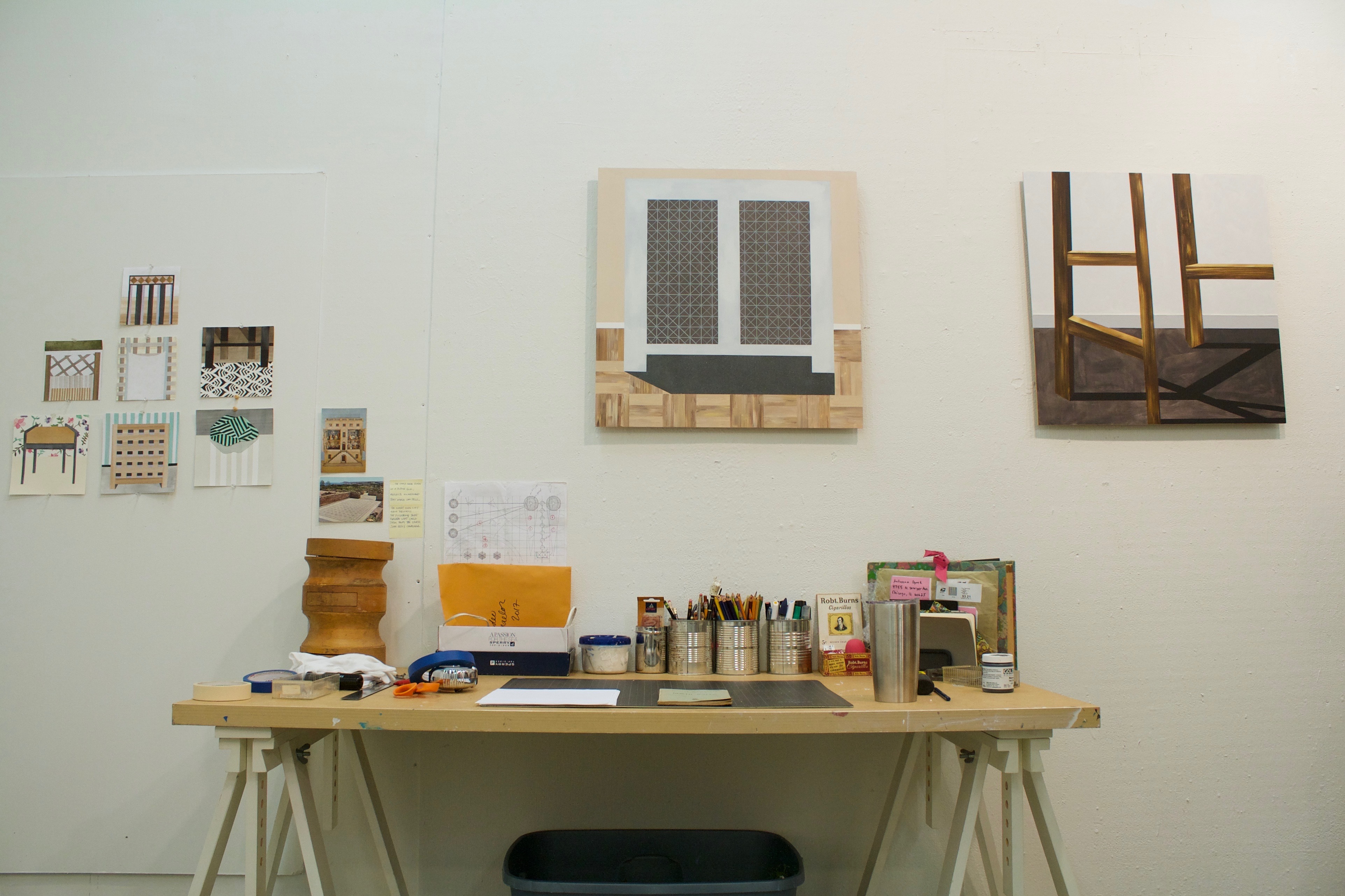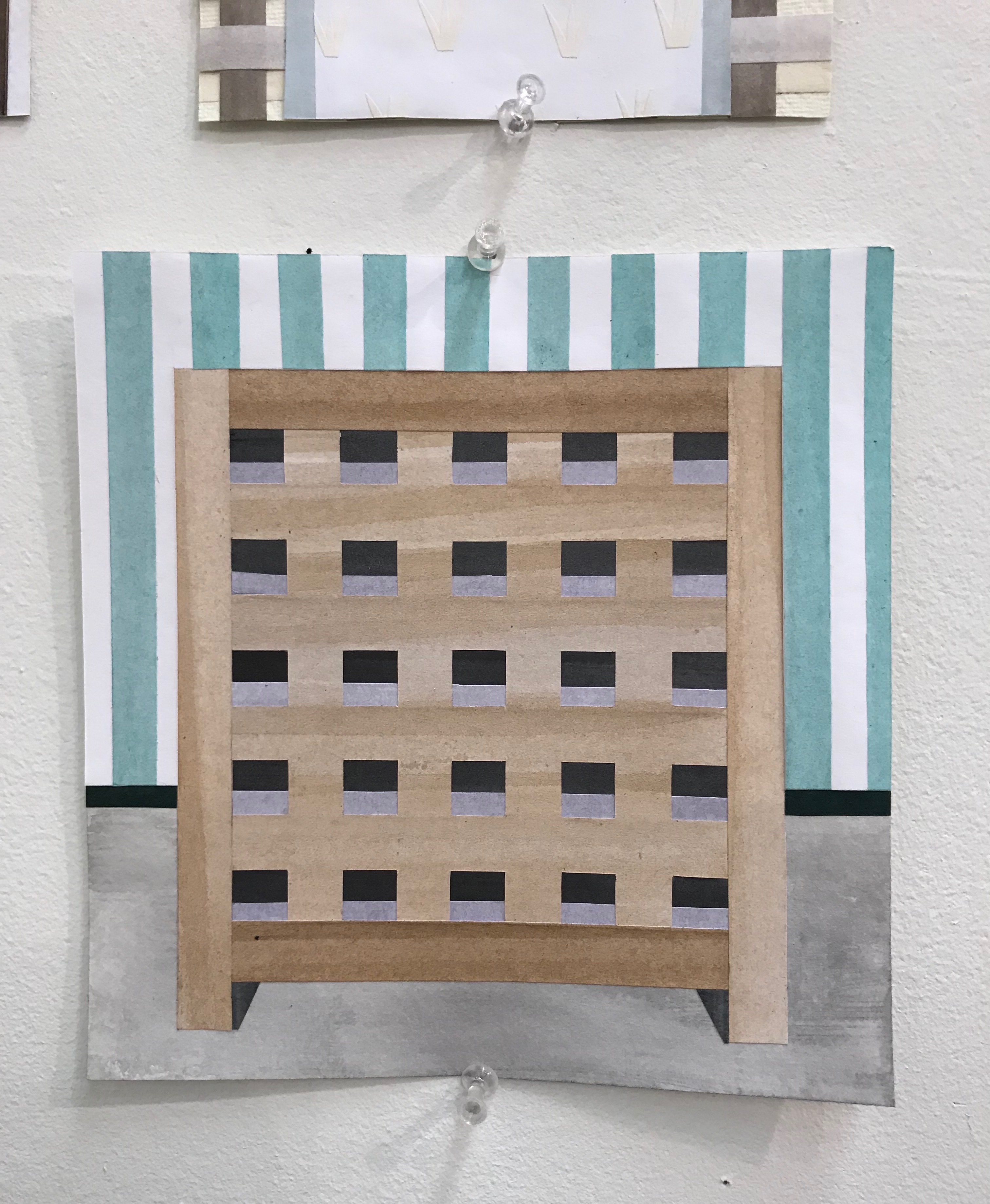 Her work has been supported by several artist residencies including the Virginia Center for the Creative Arts and Stiwdeo Maelor in Wales. She received the Illinois National Women in the Arts Award in 2009 and a Project Grant from the Iowa Arts Council in 2014.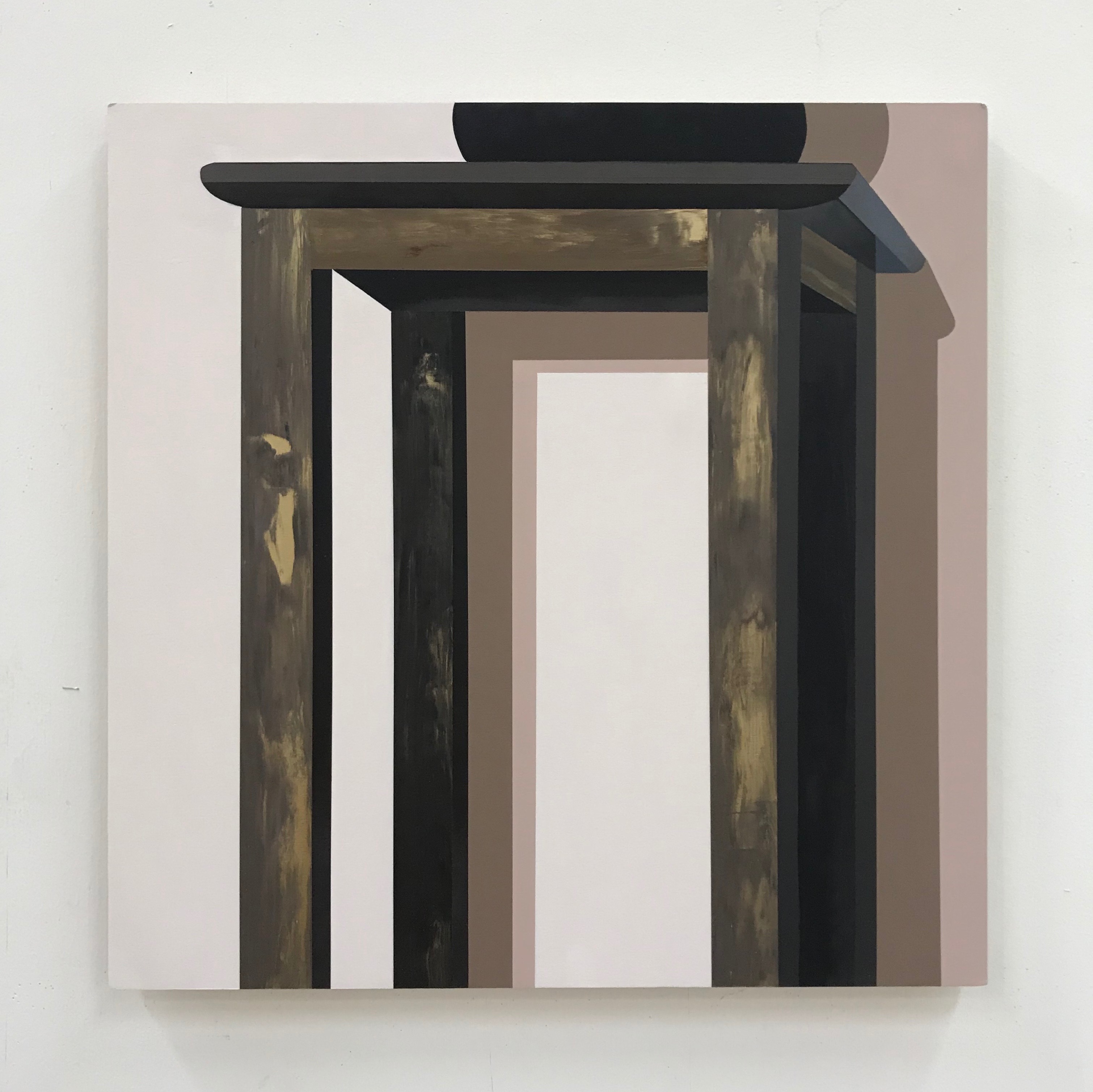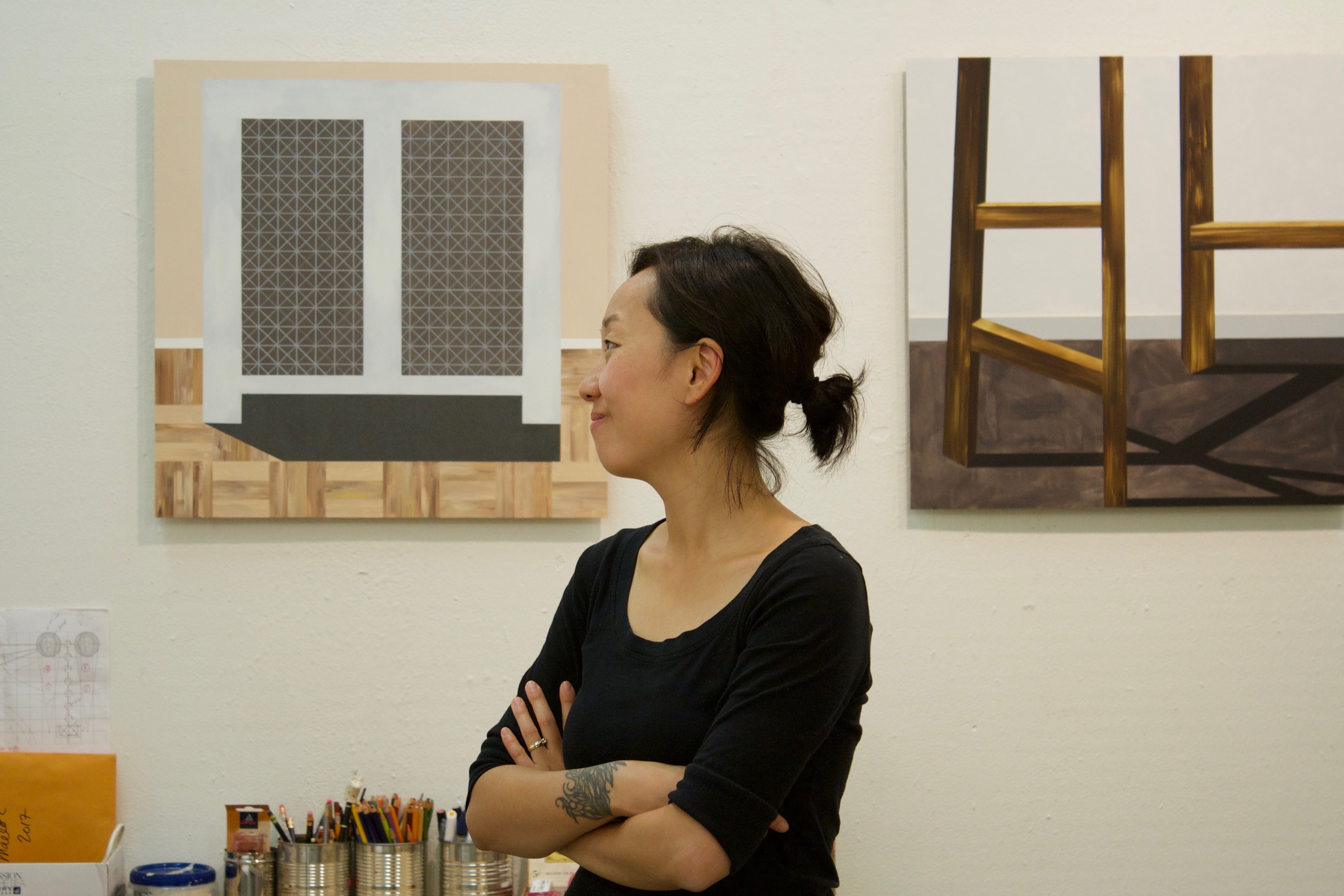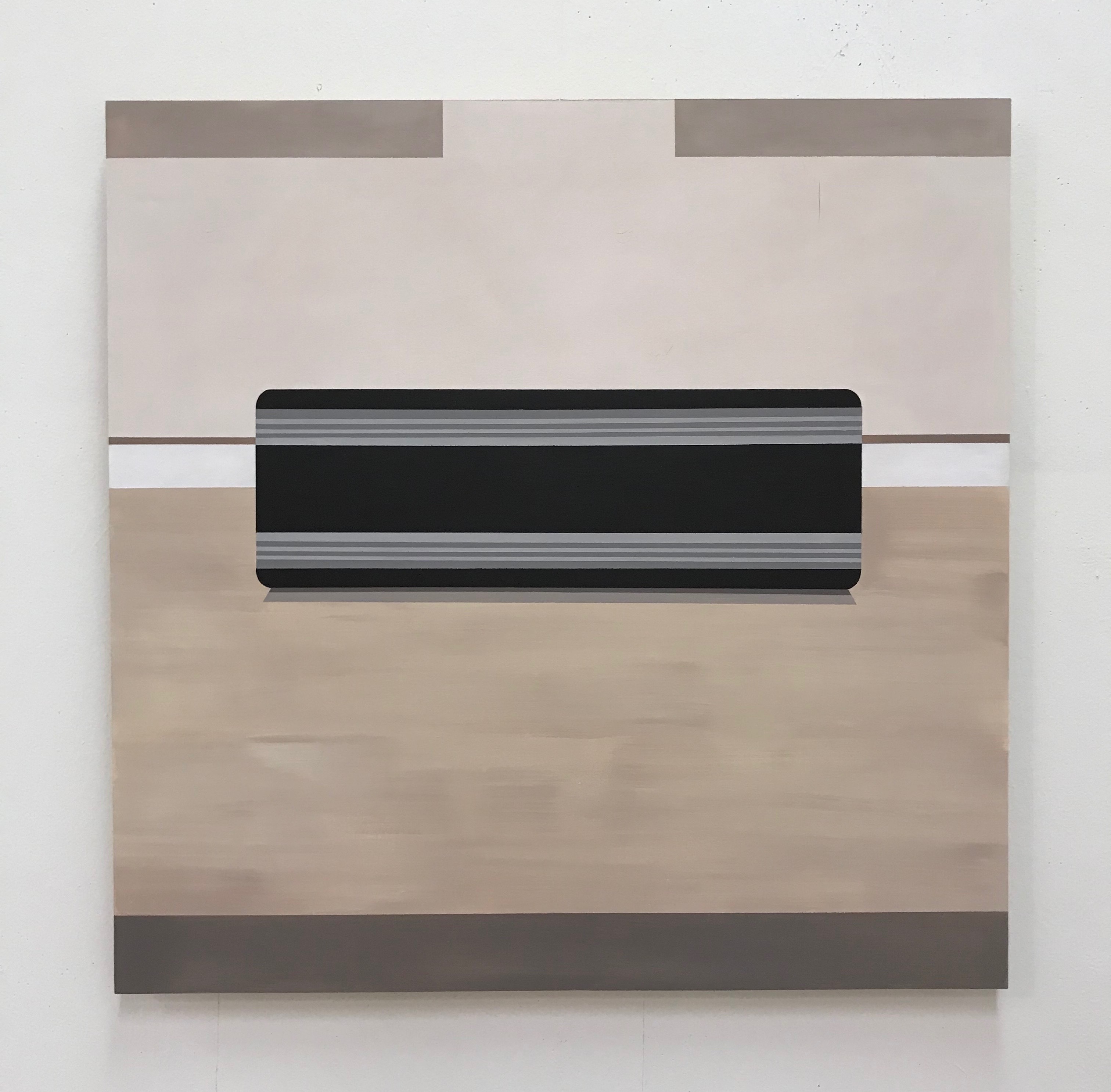 Laube is co-founder of the Warp Whistle Project, a collaborative duo with composer Paul Schuette. Their work was presented at the 2016 International Symposium on Electronic Art in Hong Kong. Recent exhibitions include shows at the Czong Institute for Contemporary Art in Gimpo, South Korea and Phyllis Weston in Cincinnati. Laube has served as a visiting artist at various institutions including the Virginia Commonwealth University Qatar, Kent State University, and Knox College. She is an Assistant Professor at the University of Tennessee, Knoxville.
* select photos by Ashley Layendecker