STUDIO VISIT: JOHANNA WINTERS + GRANT BARBOUR
OCT. 27, 2017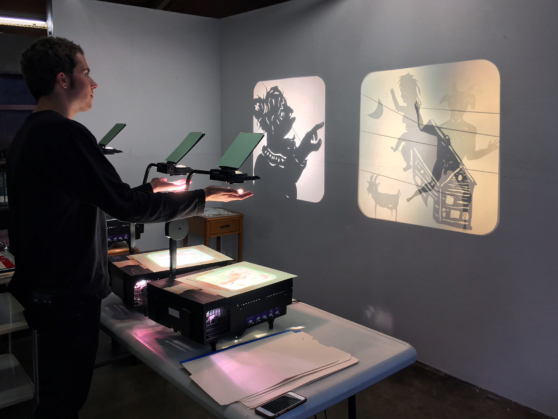 STUDIO VISIT: JOHANNA WINTERS + GRANT BARBOUR
OCT. 27, 2017
Häxan
Grant Barbour and I are collaborating on a shadow puppet performance that reimagines myths about witch trials and religious extremism in the 16th and 17th centuries in Germany, France and colonial America. Häxan is a series of shadow vignettes that portray mythical, carnal, and absurd relationships between the devil, the accuser, and the accused.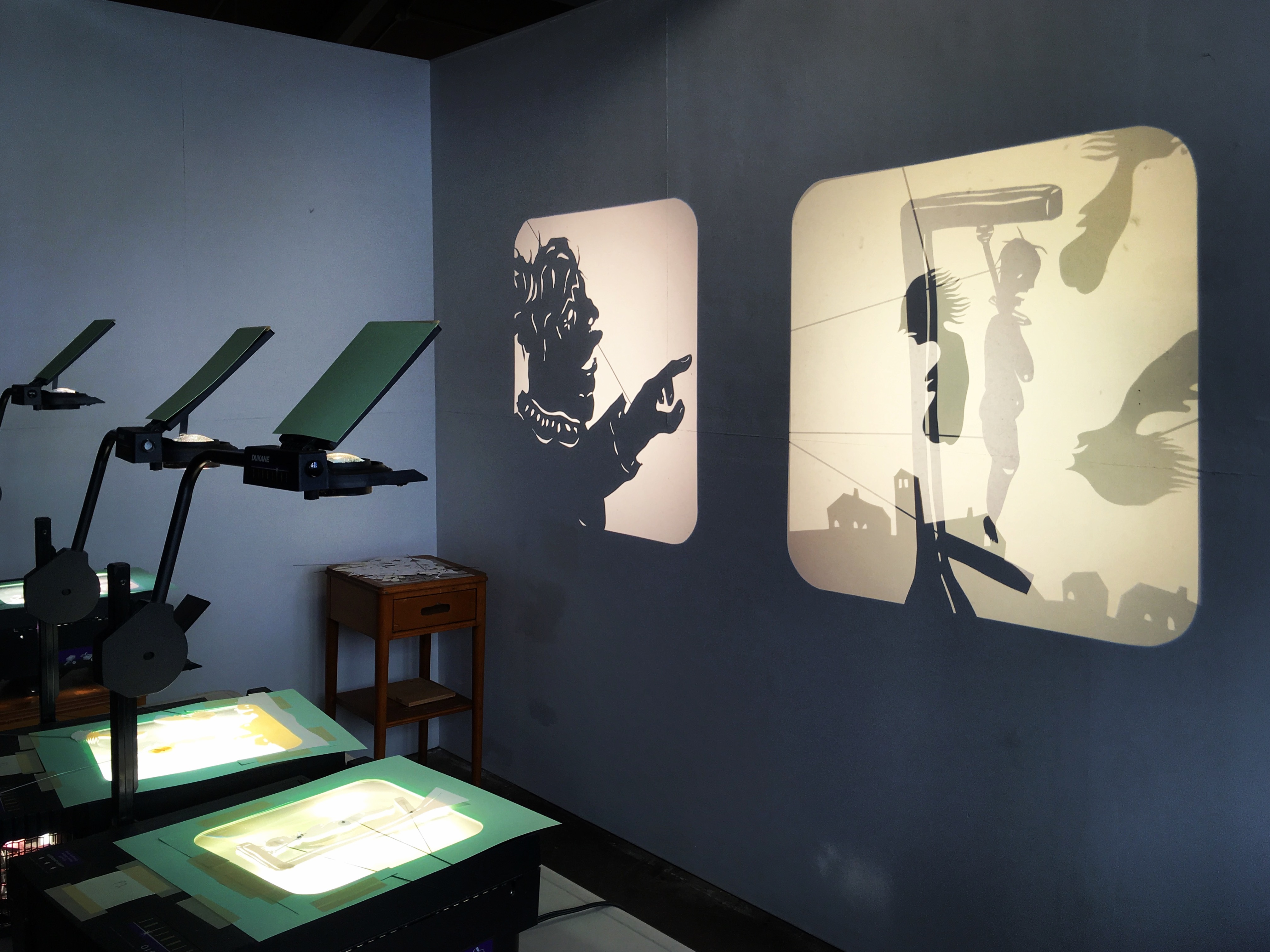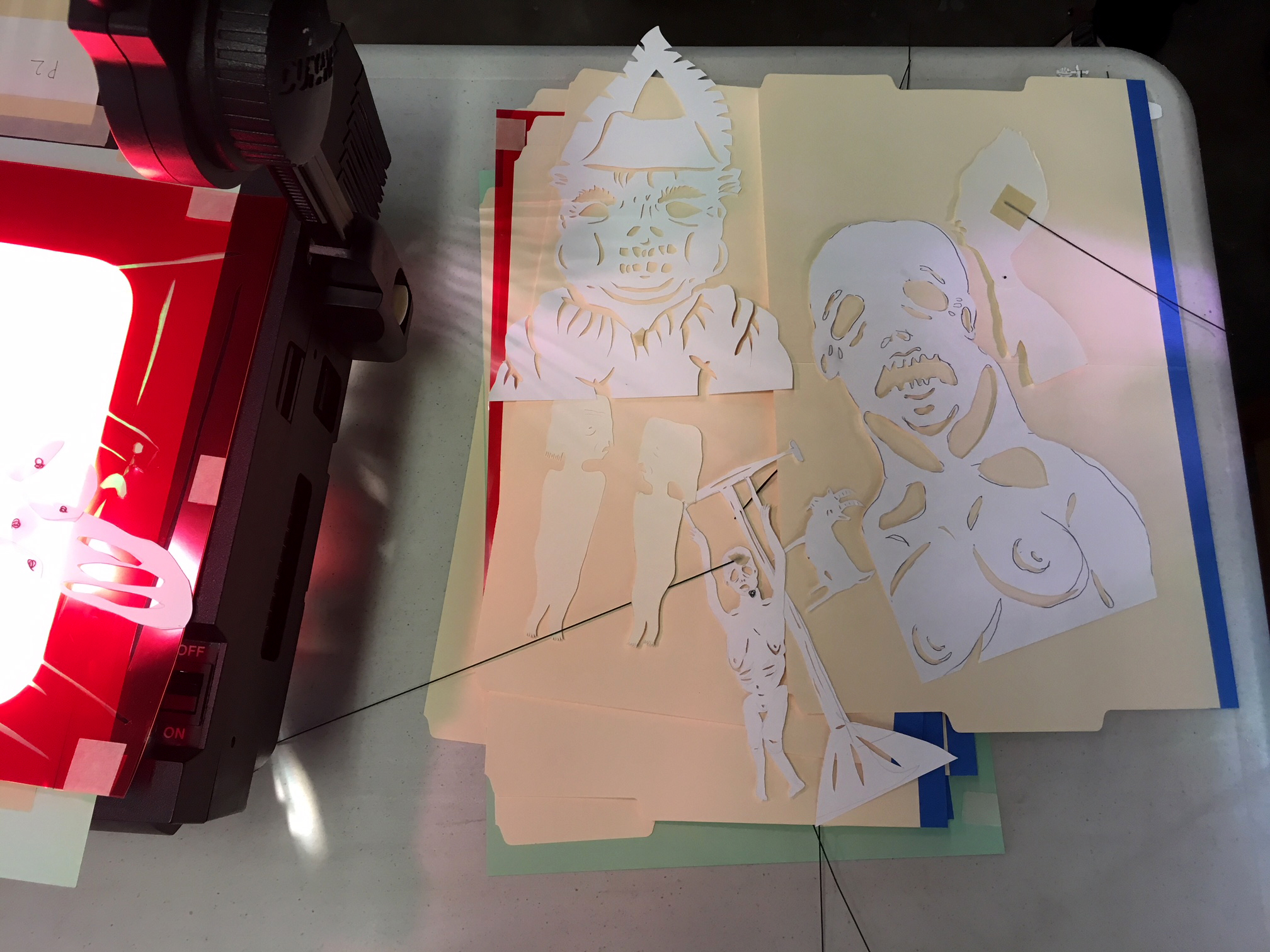 Our interest in making this work stems from recent research about how witch hunts popularized the misogynist "shrew" archetype, and how this mythology is manifested in other forms of scapegoating and persecution in contemporary culture. We're enticed by the hand-driven, low-tech capabilities of shadow puppetry to tell these stories through the humble spectacle of cut paper and cast shadows.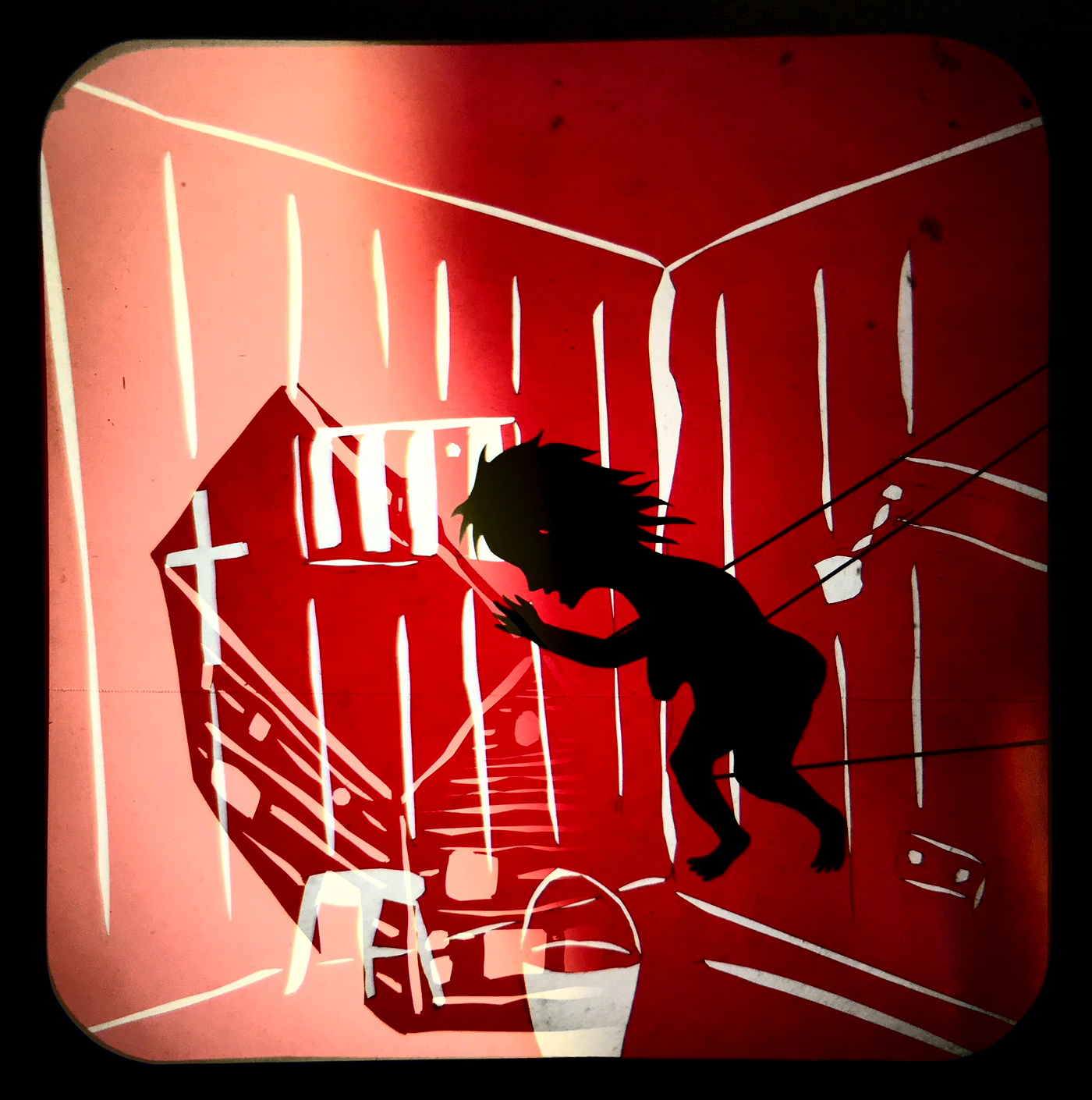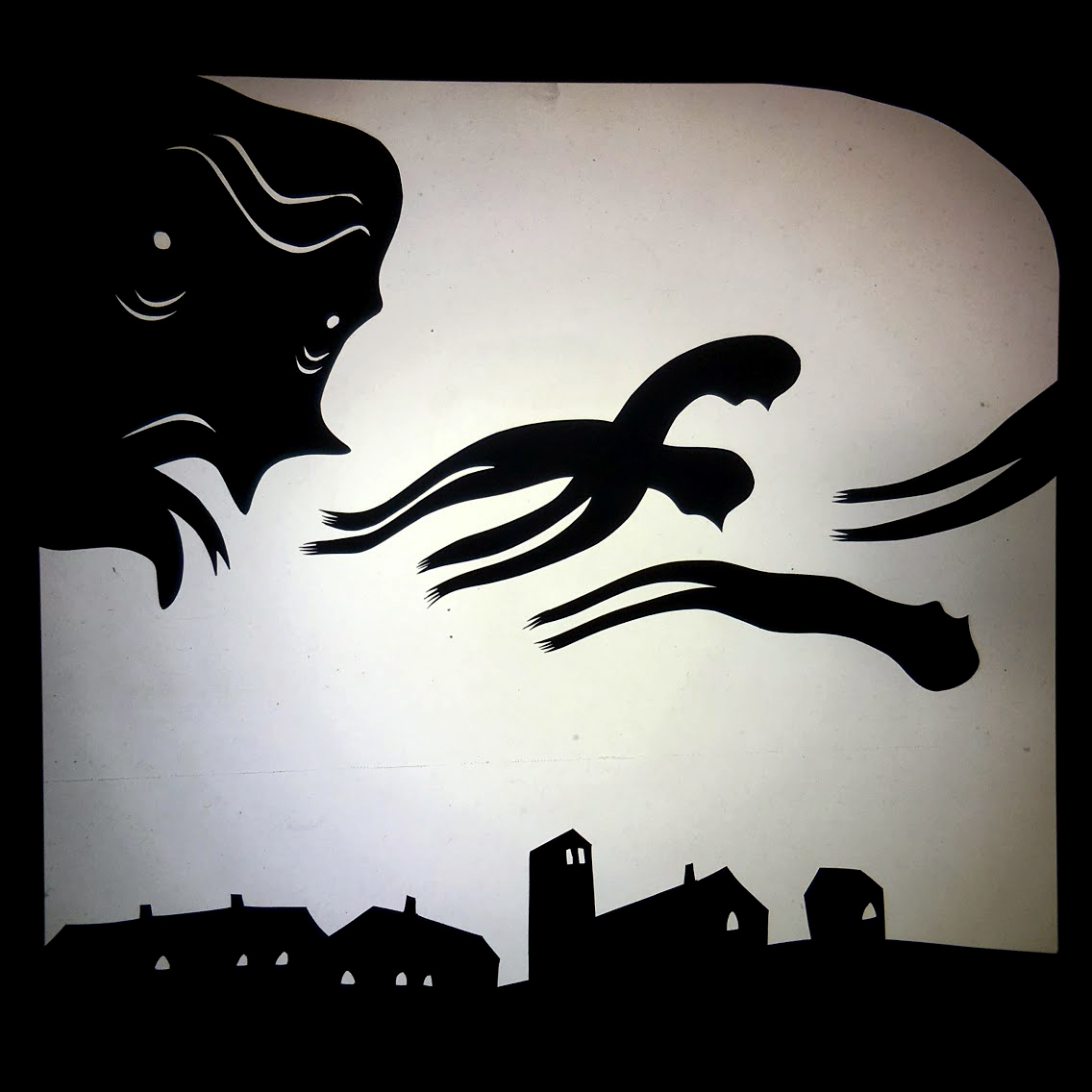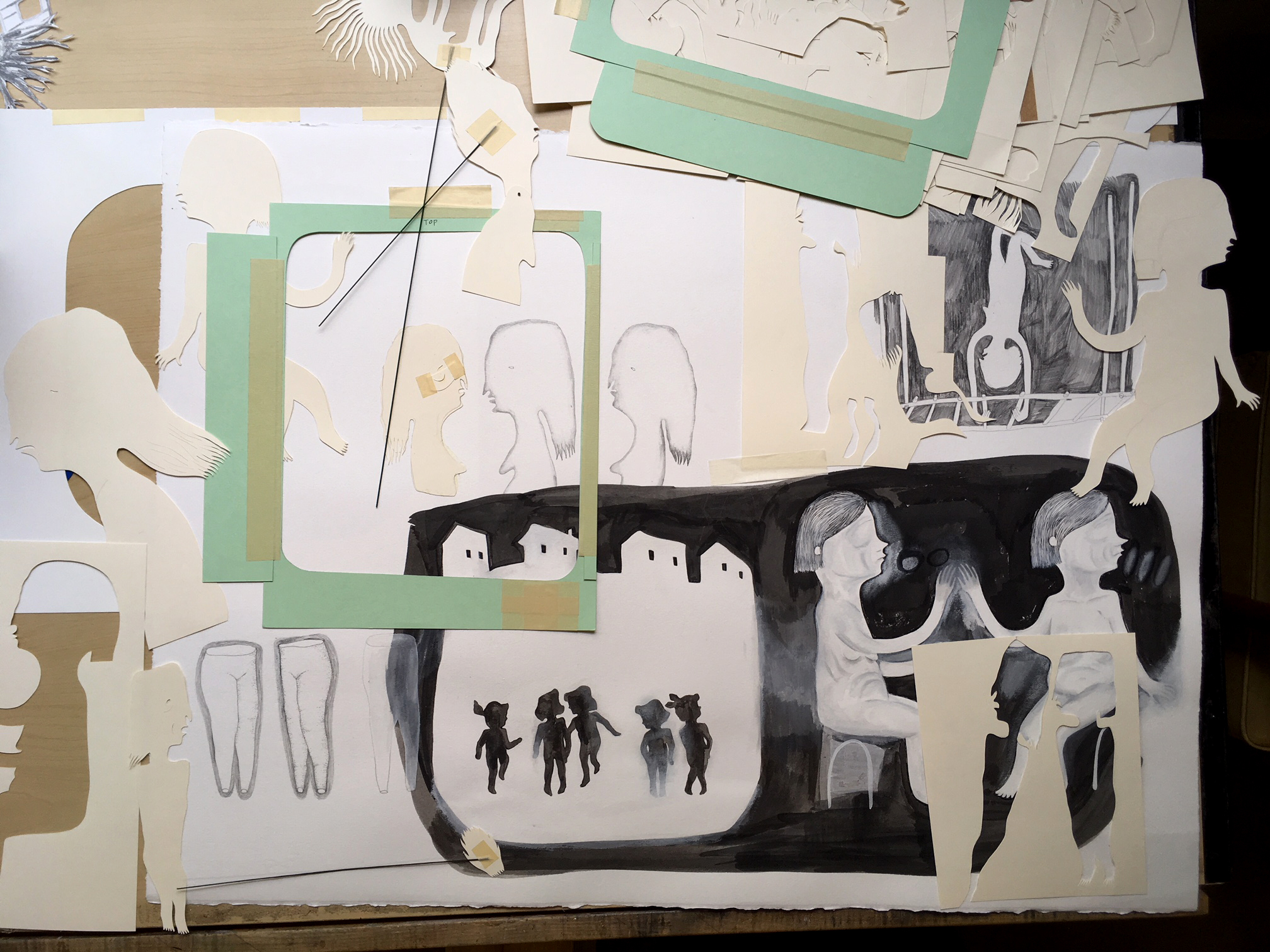 Häxan Collaboration
As fellow students in the UTK School of Art, Grant and I have been eyeing each other's work admiringly for some time, and within the last year we began scheming about a collaboration. Recently we both gravitated toward puppetry and other forms of animation, so it seemed fitting to embark upon a joint project. In our work, we share an affinity for devising characters that endure pitiful conditions, or seem pathetically fated to come undone.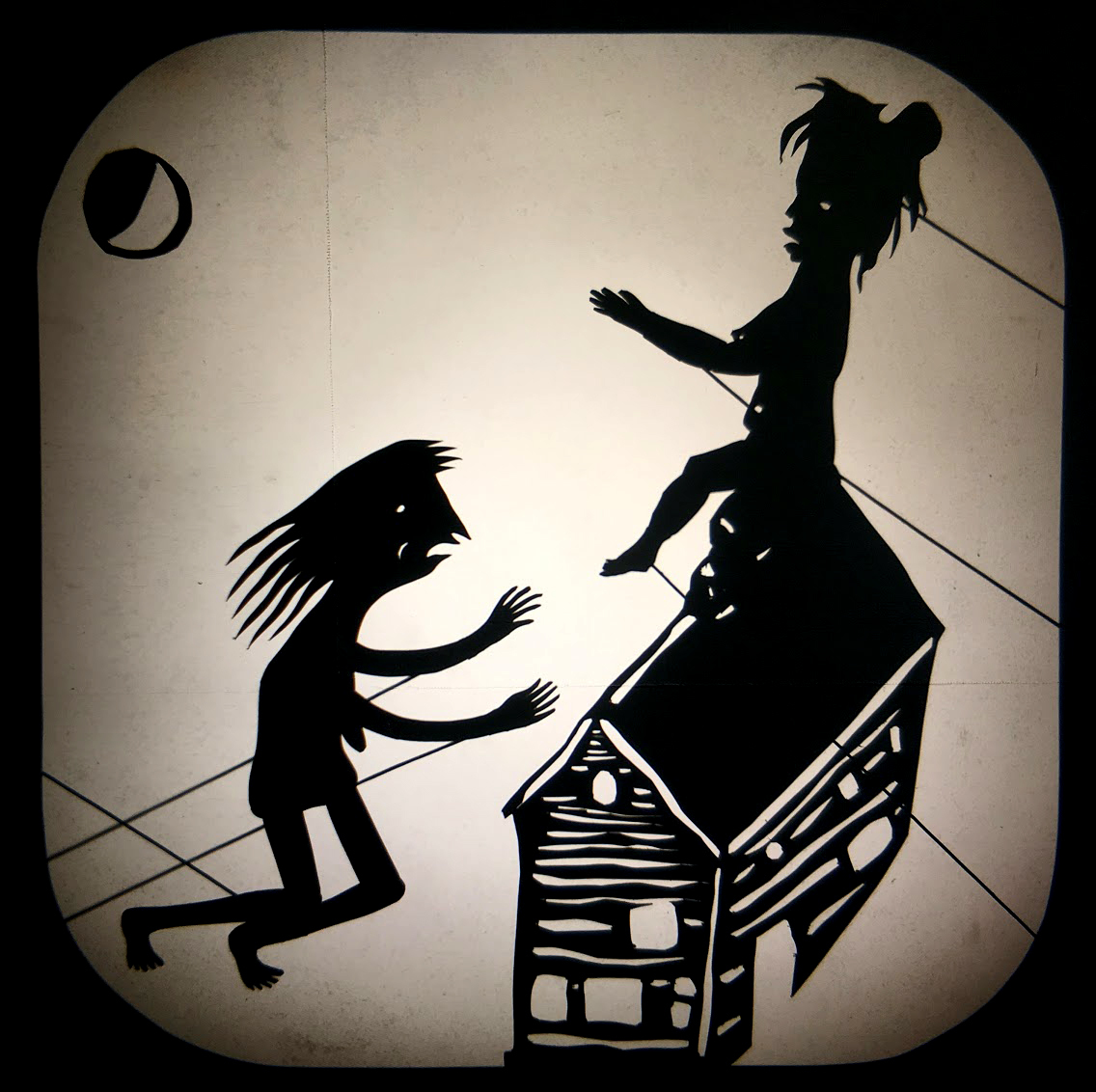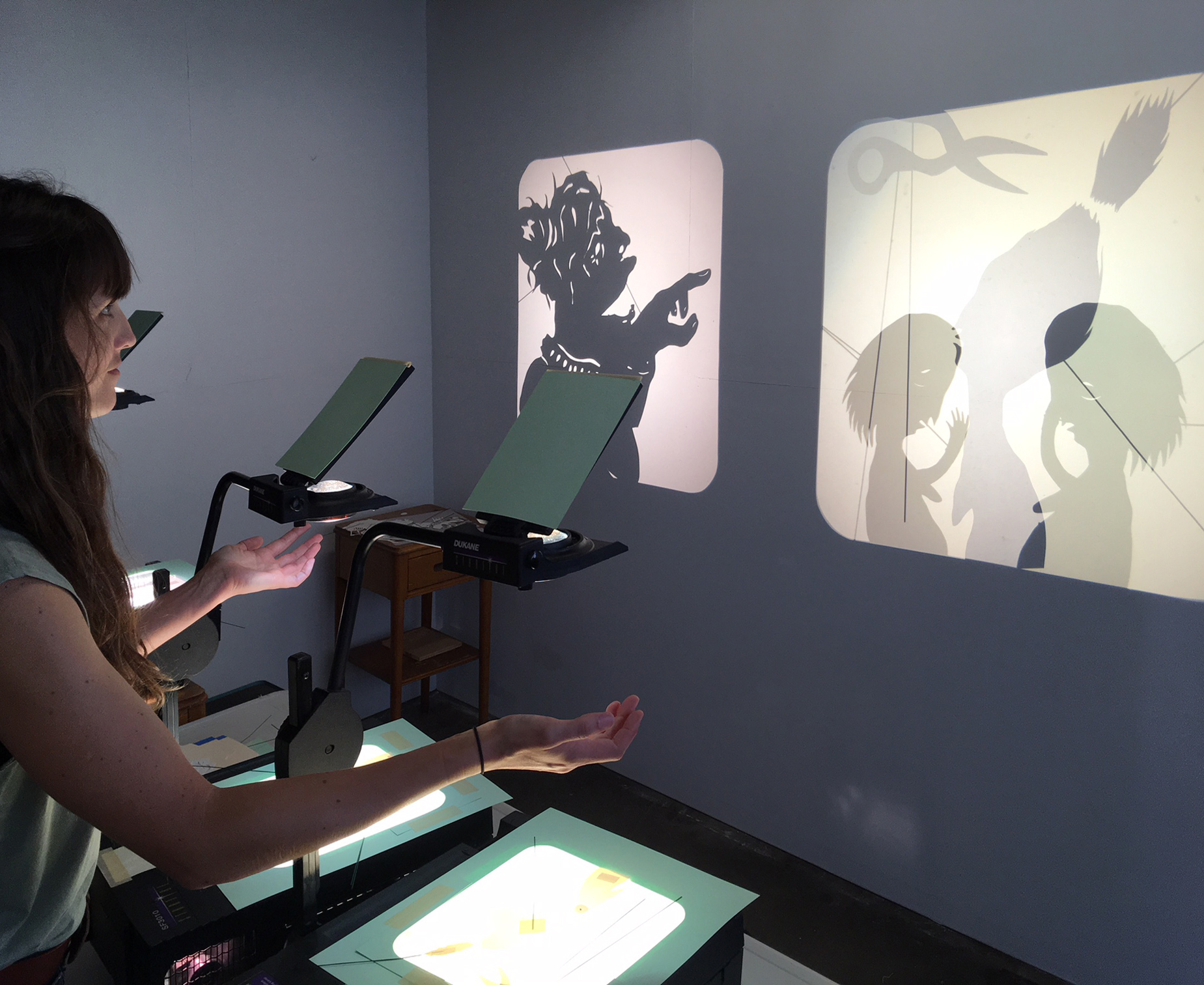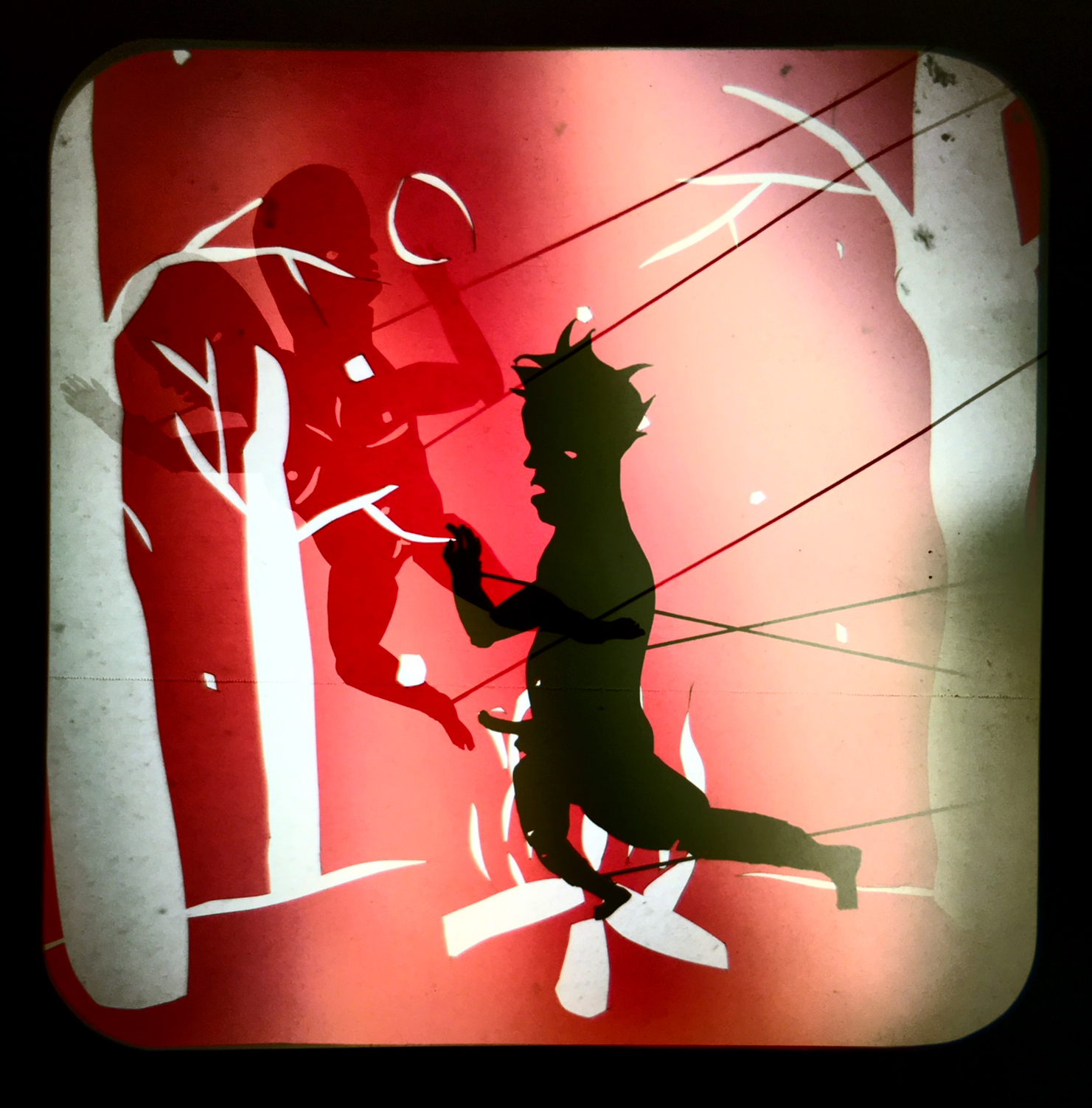 The worlds that we create for our respective puppets suggest loose narratives, but there is hardly ever a satisfying resolve to these stories. Bulbous-headed, stumpy-limbed bodies shuffle in and out of interior spaces, or grope around to find the edges of their boundaries. They moan and wail and cringe in a cyclical drudgery. Any pleasure these forms derive tends to be self-inflicted, and the payoff is fleeting. Yet making this work yields delight. There is something remarkably familiar and decidedly un-human in our cast of characters, and we can't turn away when their heads spin around.
- Johanna Winters, October 2017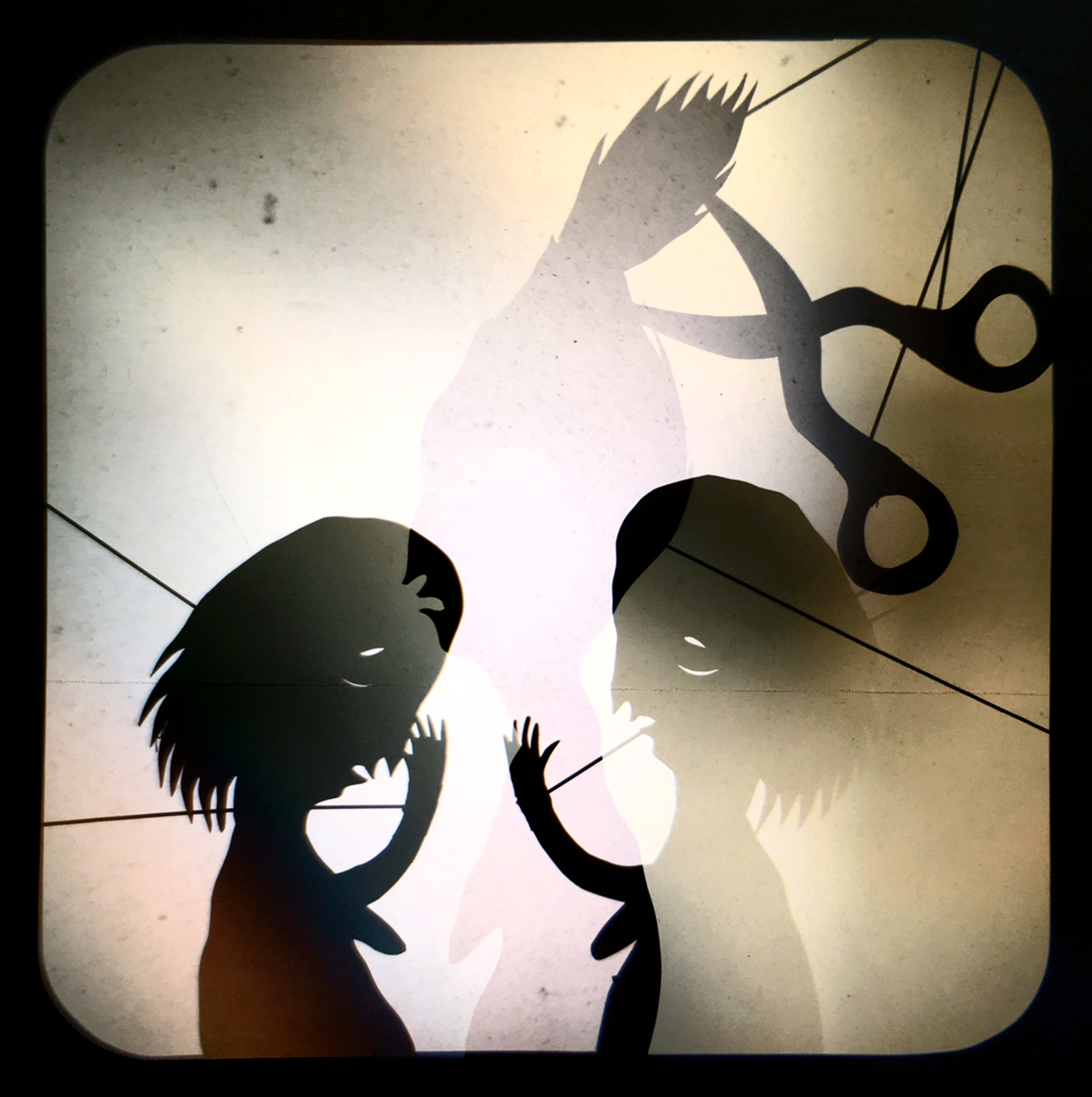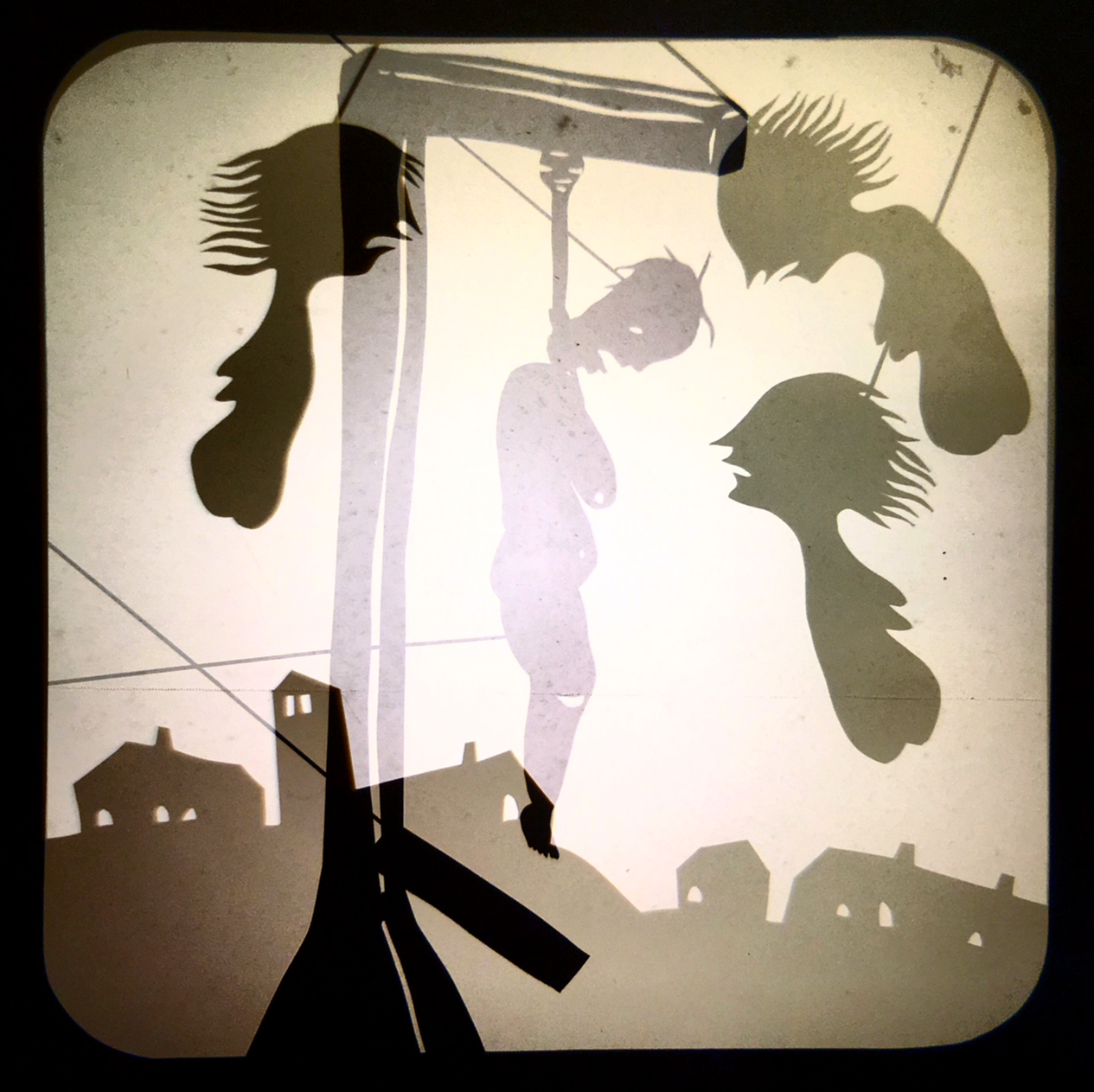 Häxan will be performed at Fluorescent Gallery in Knoxville, Tennessee on Friday, Dec 1.
* all images courtesy of Johanna Winters and Grant Barbour