STUDIO VISIT: ASTRI SNODGRASS
JAN. 18, 2017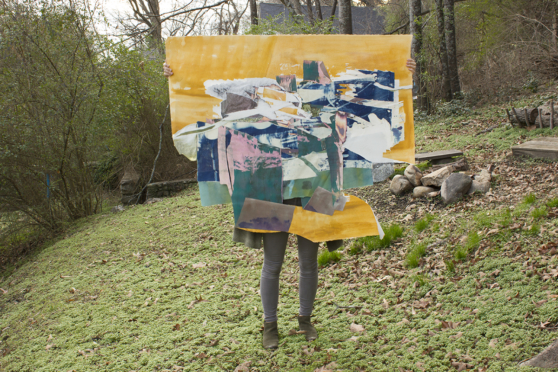 STUDIO VISIT: ASTRI SNODGRASS
JAN. 18, 2017
Astri Snodgrass lives and works in Chattanooga, Tennessee. She is a Lecturer in Painting and Drawing at the University of Tennessee at Chattanooga. Snodgrass holds an MFA in Studio Art from the University of Alabama and a BA in Art and Spanish from Luther College. Experiences in Norway at Nansenskolen Norsk Humanistisk Akademi and the Universidad Nacional de Cuyo in Mendoza, Argentina helped shape her interests in language, light, and perception.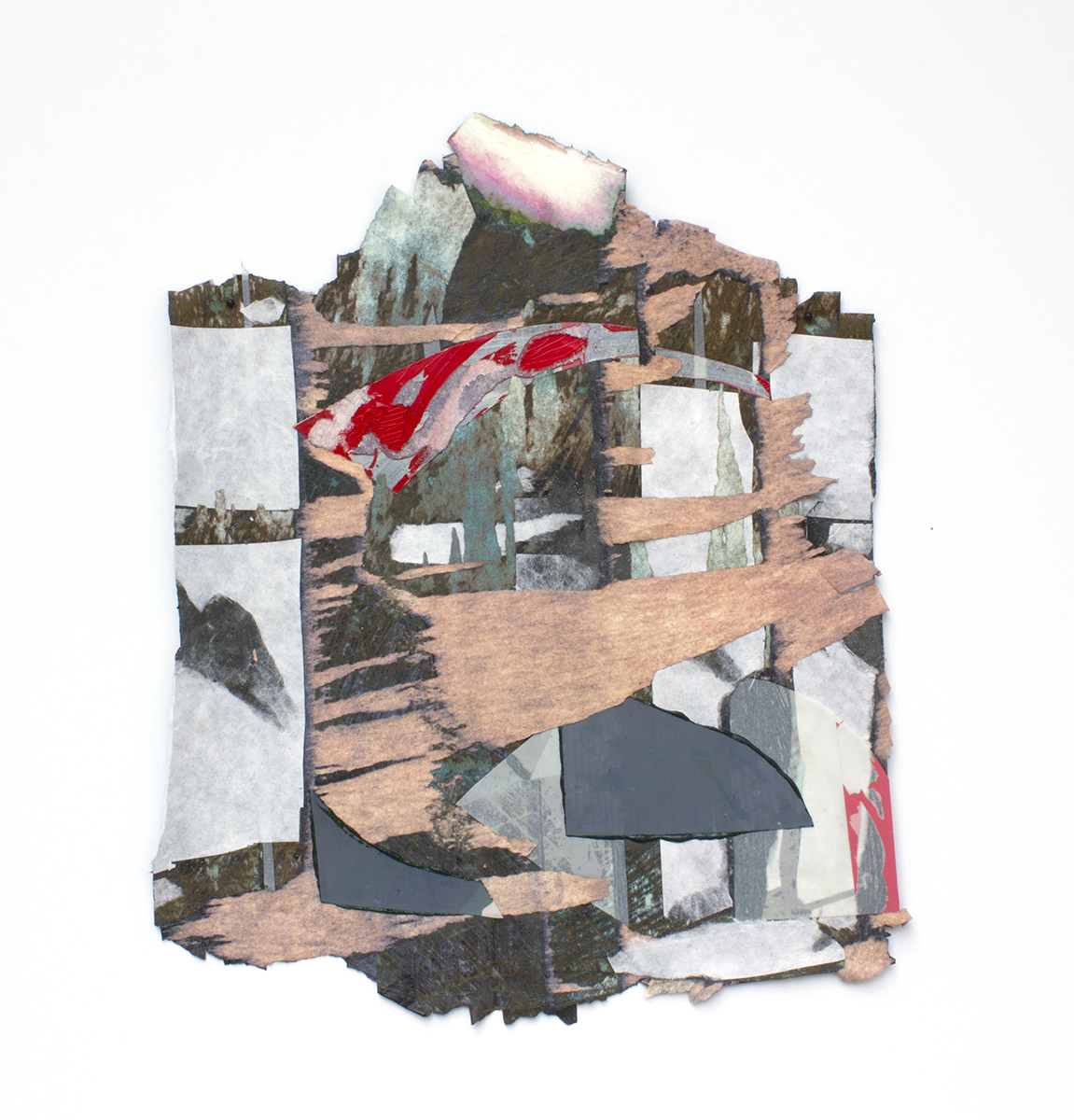 Astri Snodgrass, Bound Pigment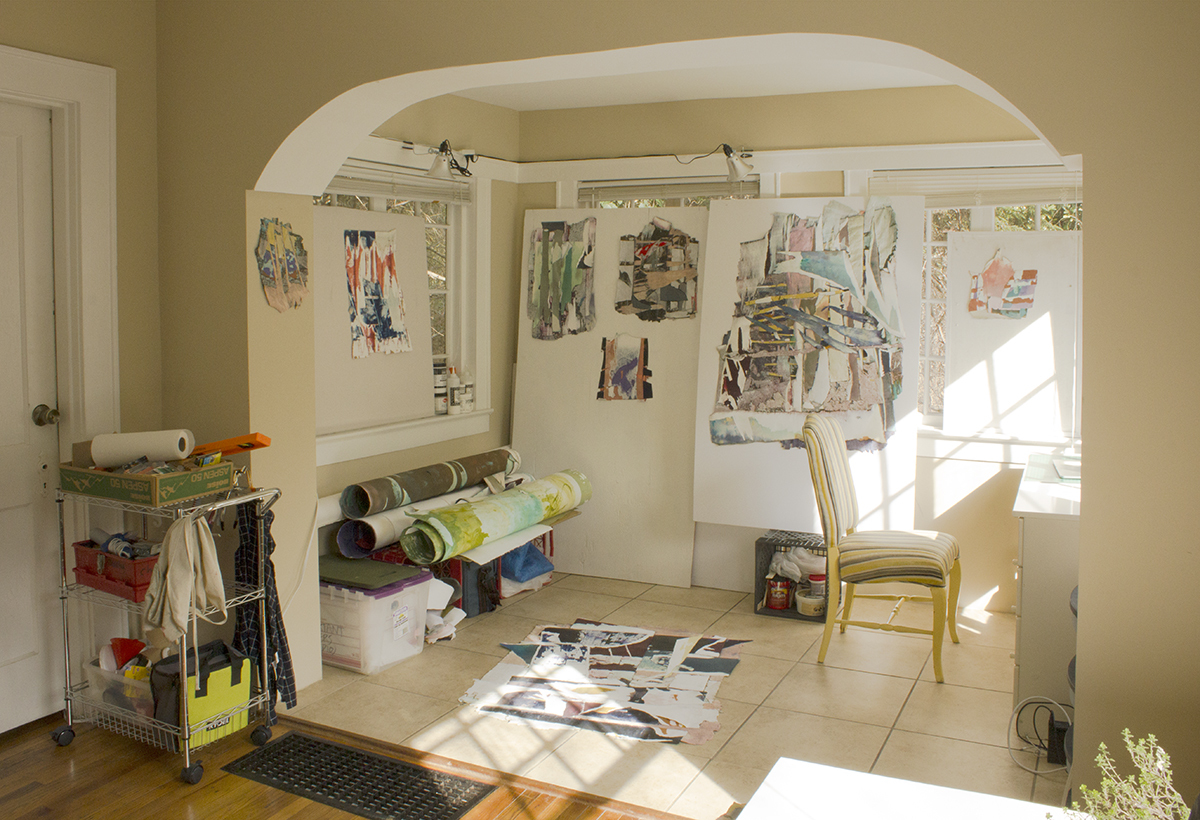 Astri Snodgrass, Studio Visit, January 2017


Snodgrass' work has been exhibited in a number of group and solo shows at mild climate and COOP Gallery in Nashville, Tennessee, the Fuel and Lumber Company in Birmingham, Alabama, the Sarah Moody Gallery of Art in Tuscaloosa, Alabama, and McNeese State University's Grand Gallery in Lake Charles, Louisiana to name a few.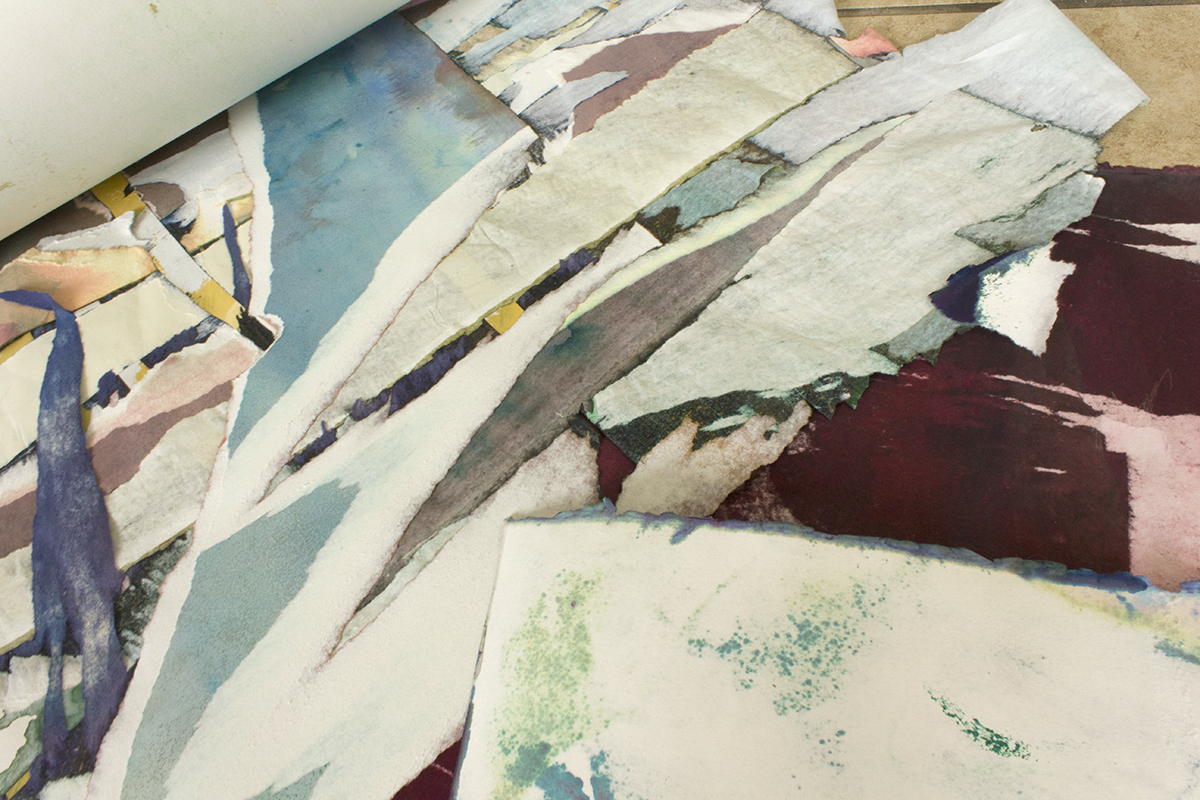 Astri Snodgrass, Studio Visit, January 2017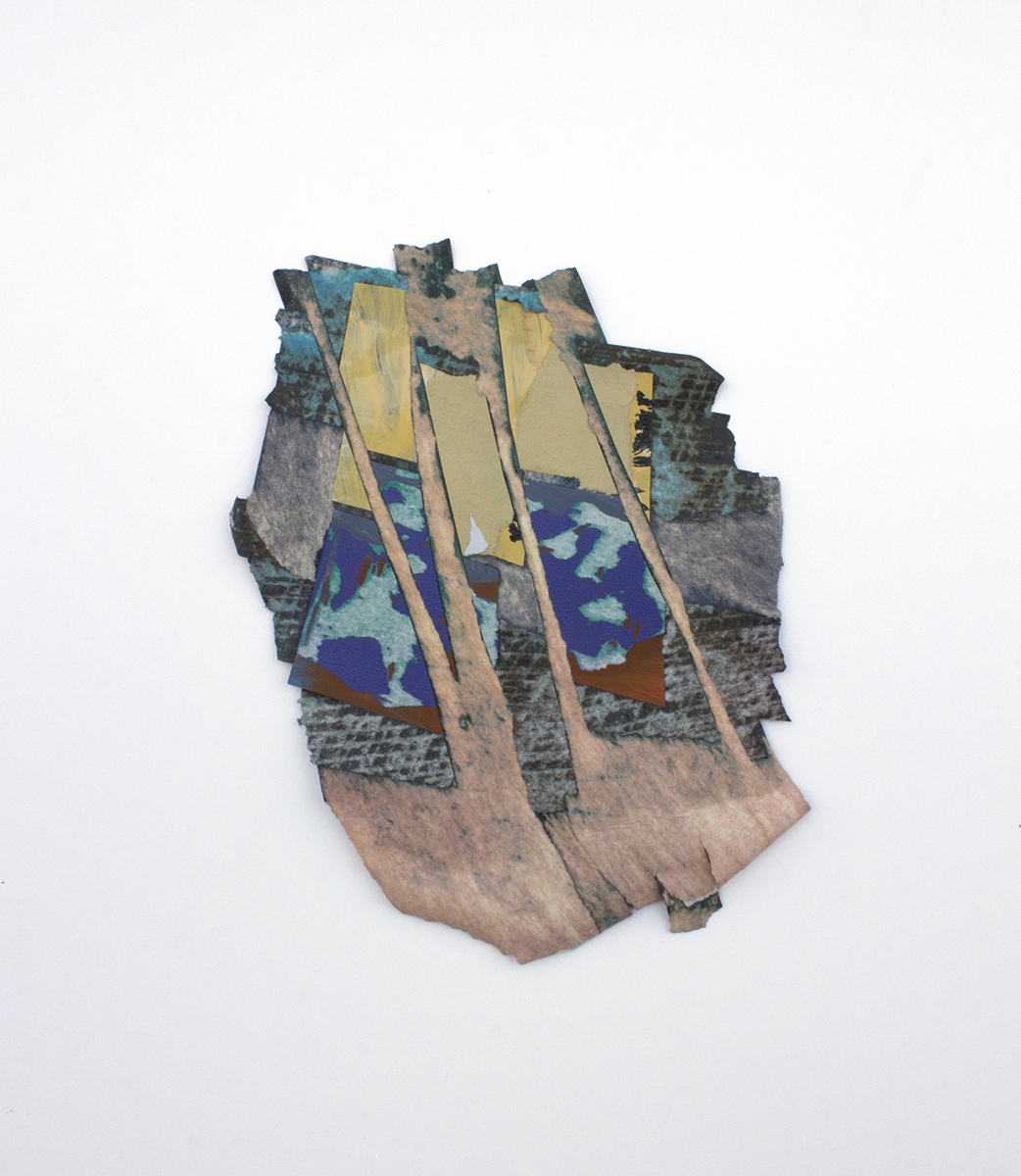 Astri Snodgrass, Not Titled Yet, 2016


Created through a transfer process that blends elements of painting, drawing, printmaking, and photography, my collage works are formed by embedding an image in a surface of masking tape. The tape transcends its own materiality, appearing not as a common utilitarian material but resembling handmade paper or a woven tapestry.
Astri Snodgrass, Studio Visit, January 2017


Like a weaving, the image and support are one and the same. Using collages as negatives, I print cyanotypes from sunlight that emphasize the ragged but pristine quality of the translucent surfaces.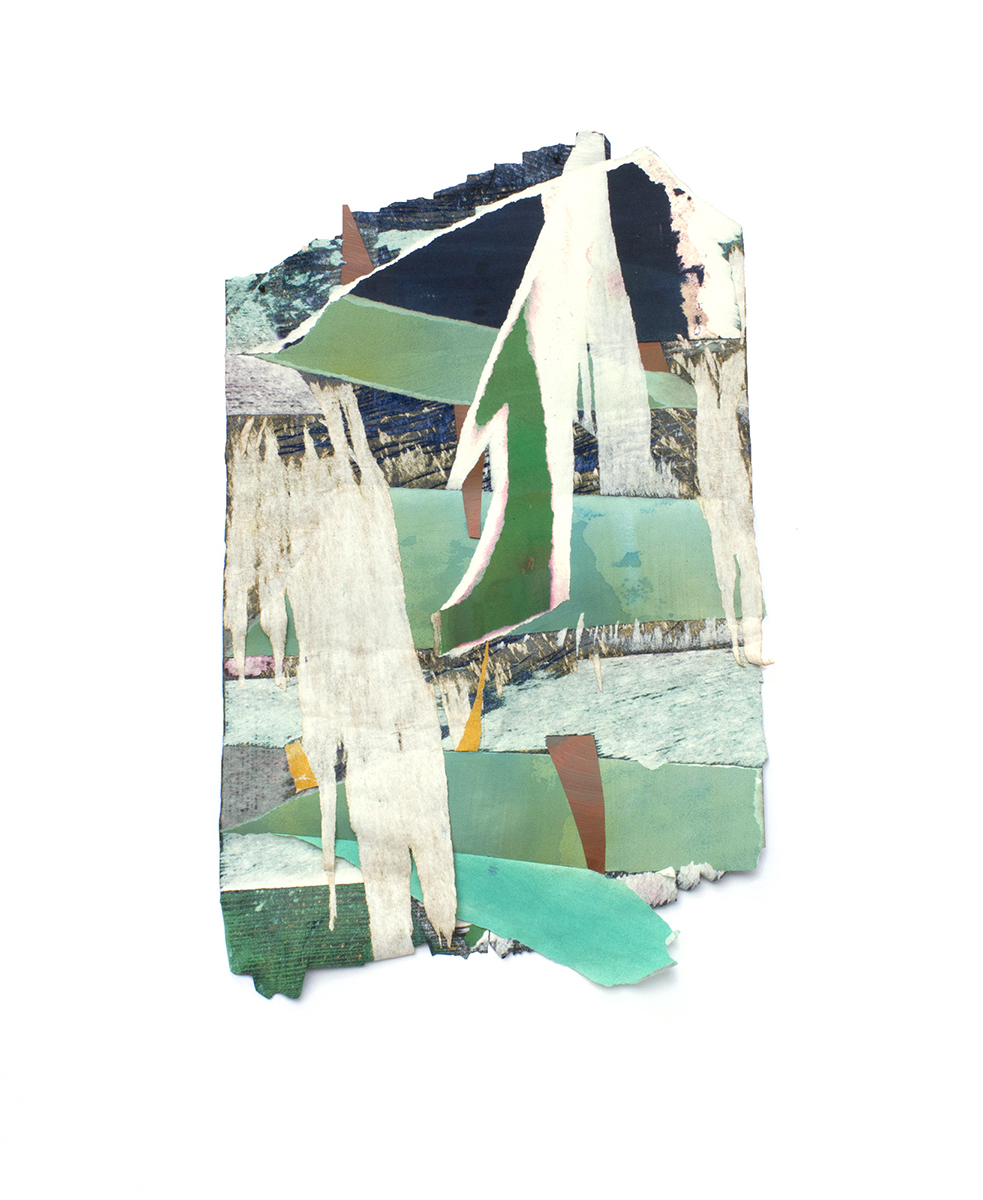 Astri Snodgrass, To Hide a Leaf


The photographic positive print and negative become blended indistinguishably as I incorporate the cyanotypes into the collages. These abstract photographs function like x-rays, while the use of décollage reads like dissection – evidence of the search for meaning in bridging the gap between visual and verbal language.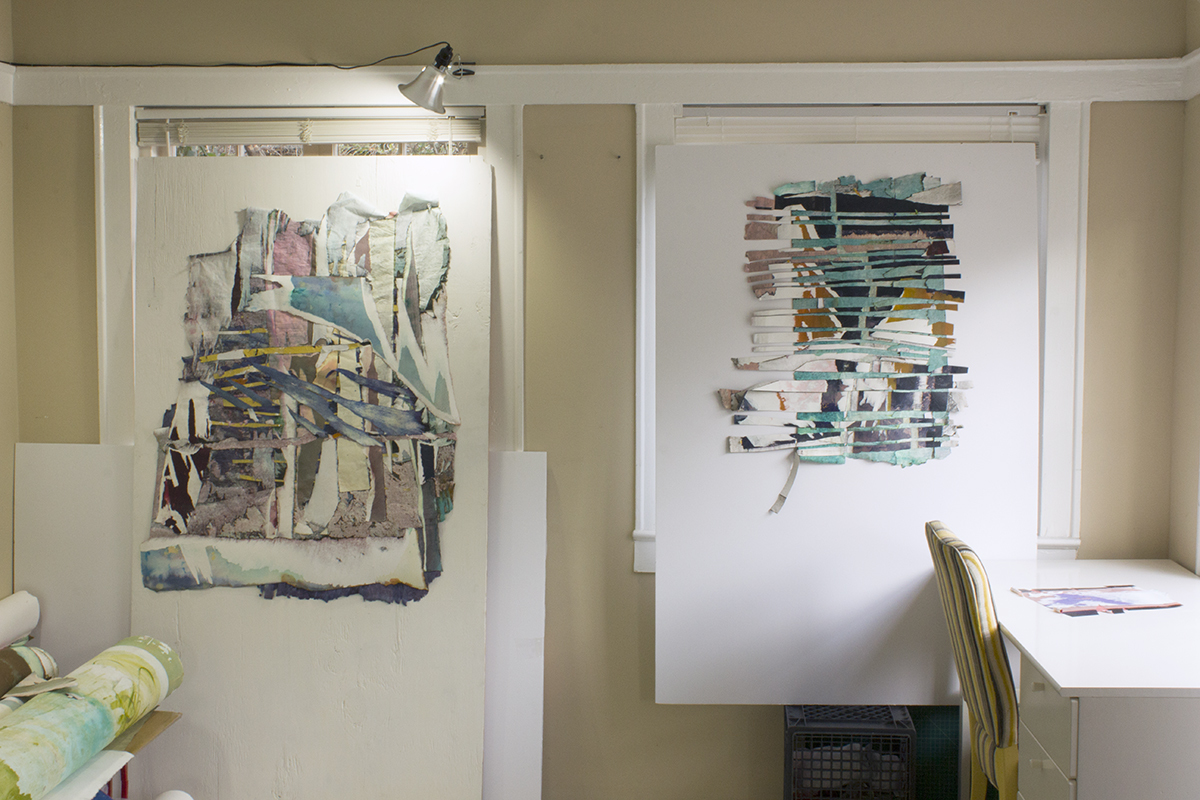 Astri Snodgrass, Studio Visit, January 2017


I am drawn to what I call "dumb" materials, in which I find humble but inventive approaches to artmaking. I work with mediated gestures of transferring or printing as a challenge to the dominance of the heroic gesture of the artist's hand.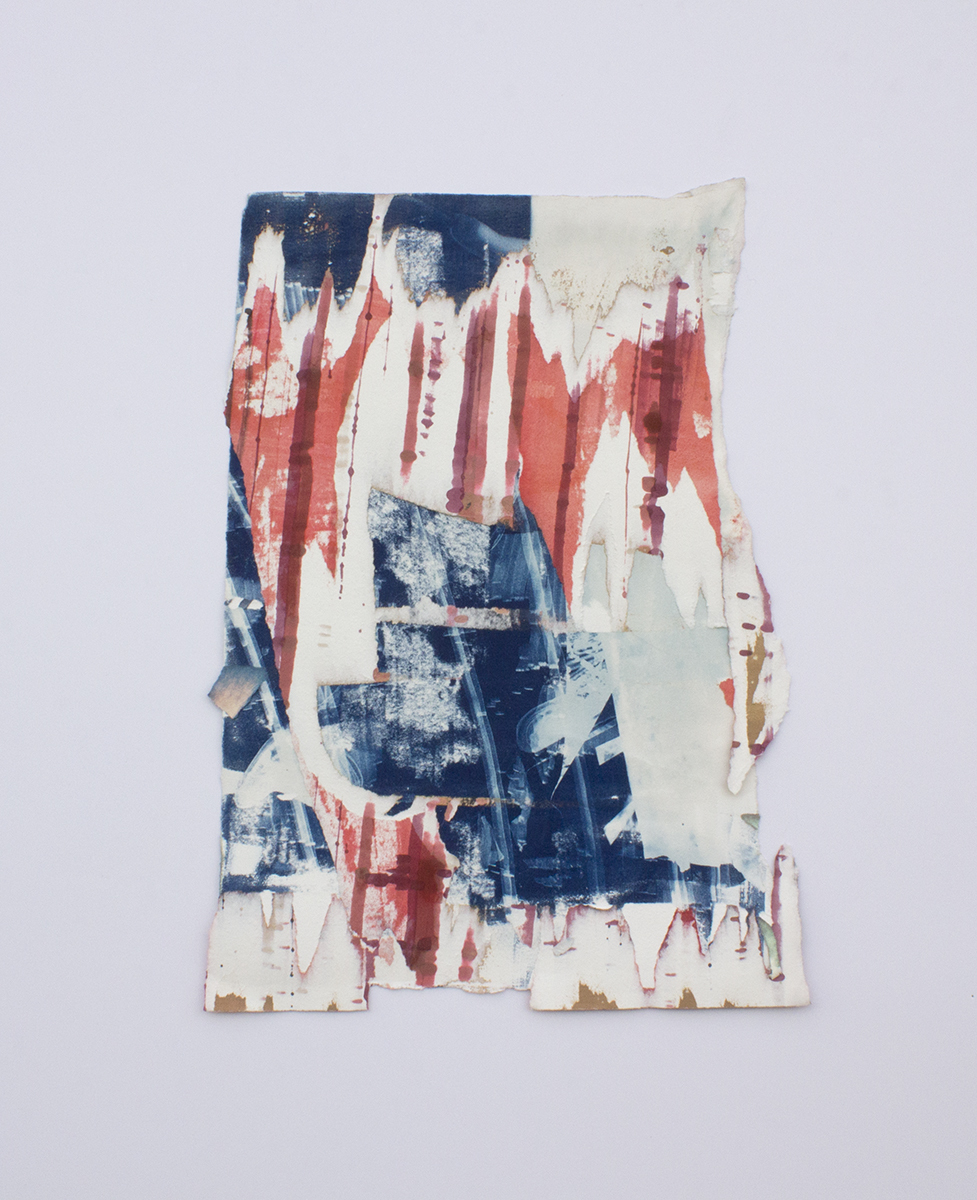 Astri Snodgrass, work in progress


Dependent on the strength of the sun for printing, cyanotype attracts me in particular for this humbling reliance on the weather, as one of the few facets of human experience that remains outside of our control.
- Astri Snodgrass, January 2017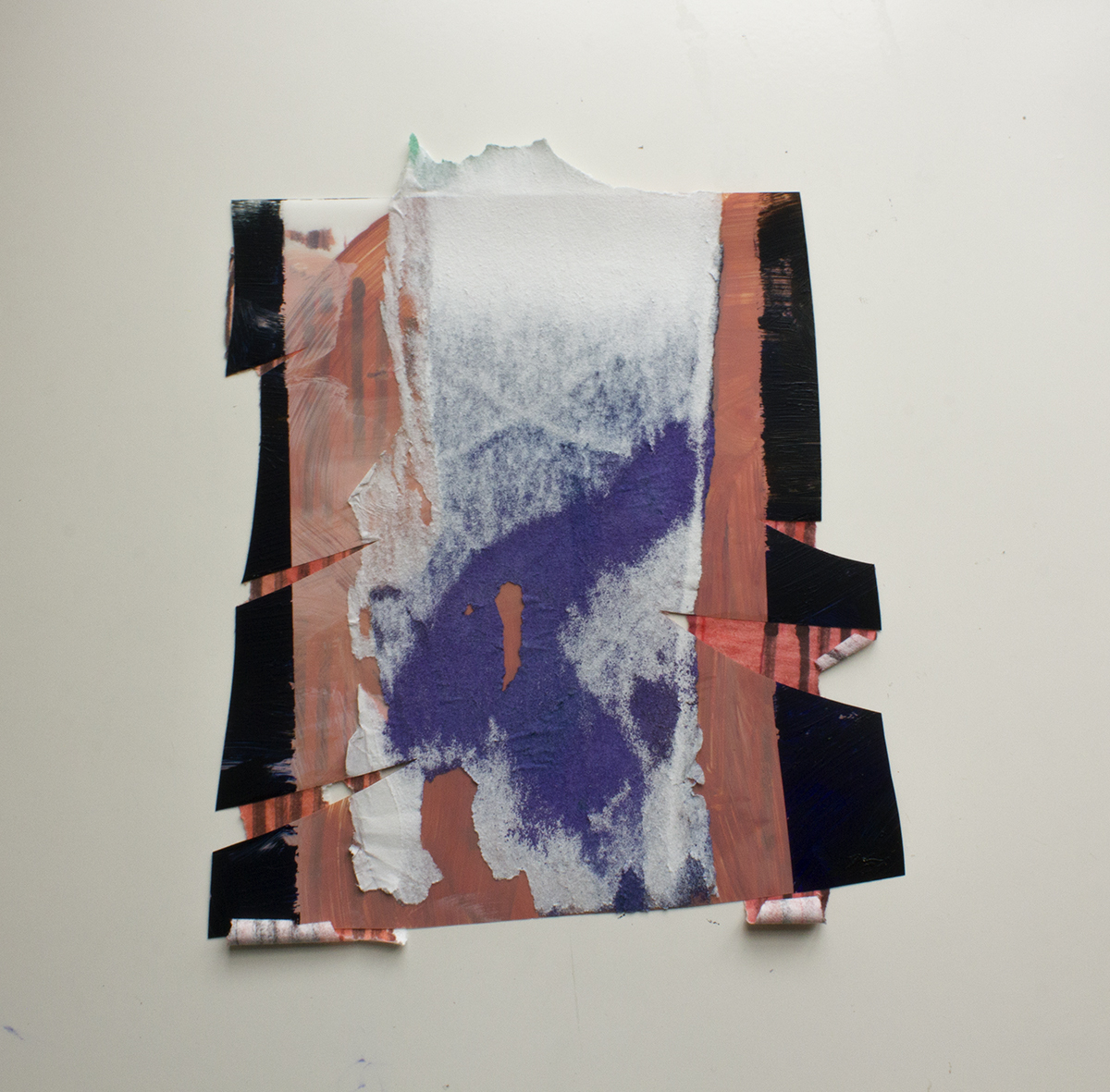 Astri Snodgrass, work in progress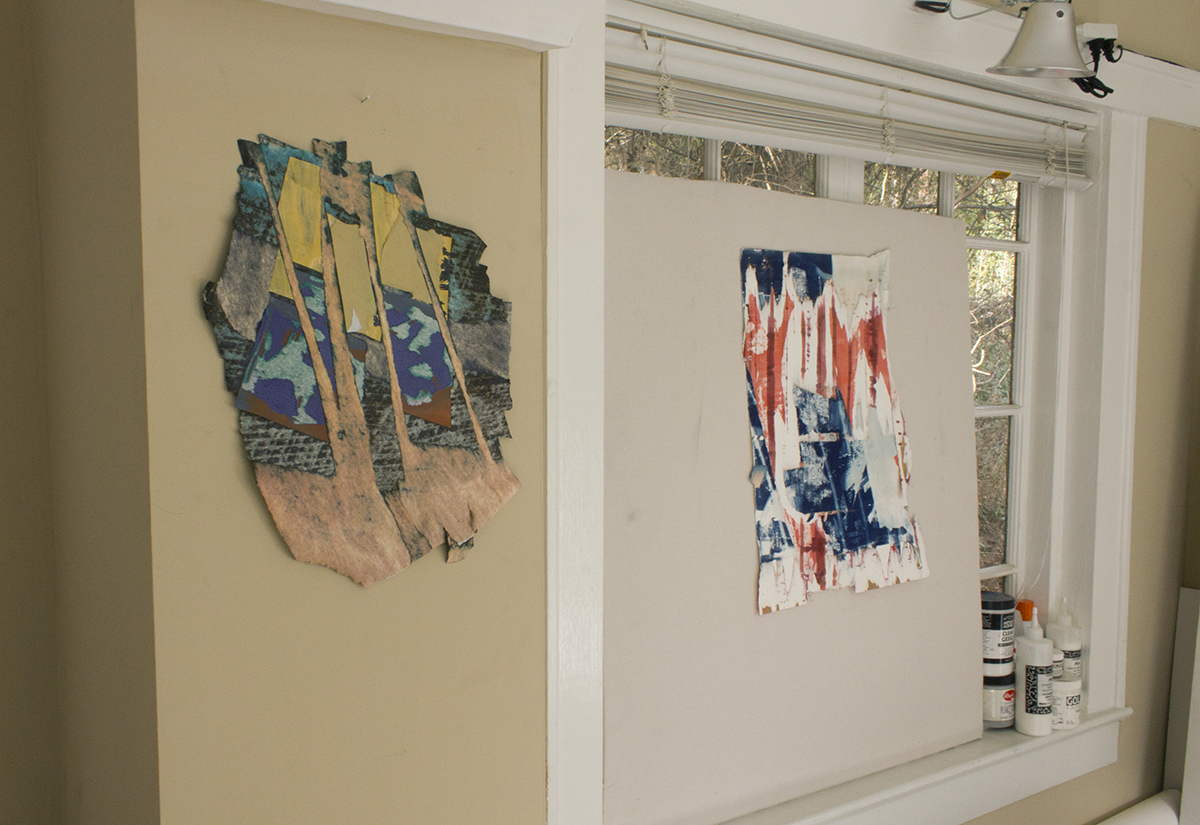 Astri Snodgrass, Studio Visit, January 2017


Astri Snodgrass, work in progress


* images courtesy of the artist