CONNECTOR INTERVIEW: JENNIFER BAKER + MARIE BANNEROT MCINERNEY
AUG. 25, 2017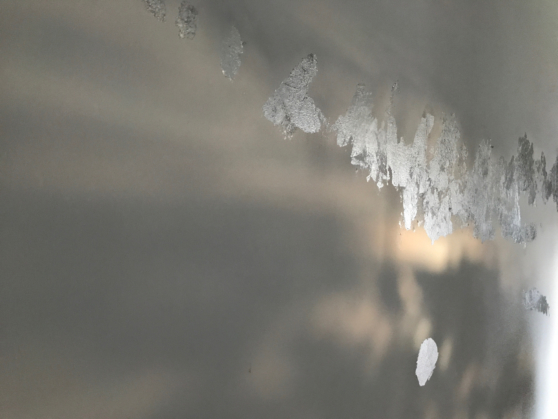 CONNECTOR INTERVIEW: JENNIFER BAKER + MARIE BANNEROT MCINERNEY
AUG. 25, 2017
Jana Harper: It's Sunday, August 6th and You Can't Make Love to Concrete opened last night at COOP Gallery here in Nashville. This three person exhibition was curated by Jennifer Baker and includes works by Marie Bannerot McInerney, Catalina Ouyang, and Bret Schneider, with a title inspired by Audre Lorde's poem Making Love to Concrete. This morning I am having coffee with Jennifer and Marie.
Jen, I'm curious to hear you talk about how your experience as an artist showing at COOP last September informed the curatorial decisions that you made leading up to this show.
Jennifer Baker: Last year when you and I showed up for the opening reception of FORMS, I was struck by the way the light shone on the sculpture and how it created an entirely new artwork that interacted with the projection that I had on the north-facing wall. That experience was really magical, and it informed not only how I thought about that show but also my curatorial vision for this show. I knew that I wanted to work with that light and the presence it has in the gallery at that time of day. I also knew that in order to work off-site with someone on a site-responsive piece I would need to work with an artist that I trusted. Marie Bannerot McInerney is an artist who is extremely sensitive to light, works in installation, and has worked in ways that harness light or consider light in a manner that I was really interested in for this project. I am a fan of curating shows that put three artists in dialog with each other, so I decided to use that model and ask Marie to make something site-responsive for her contribution to this exhibition.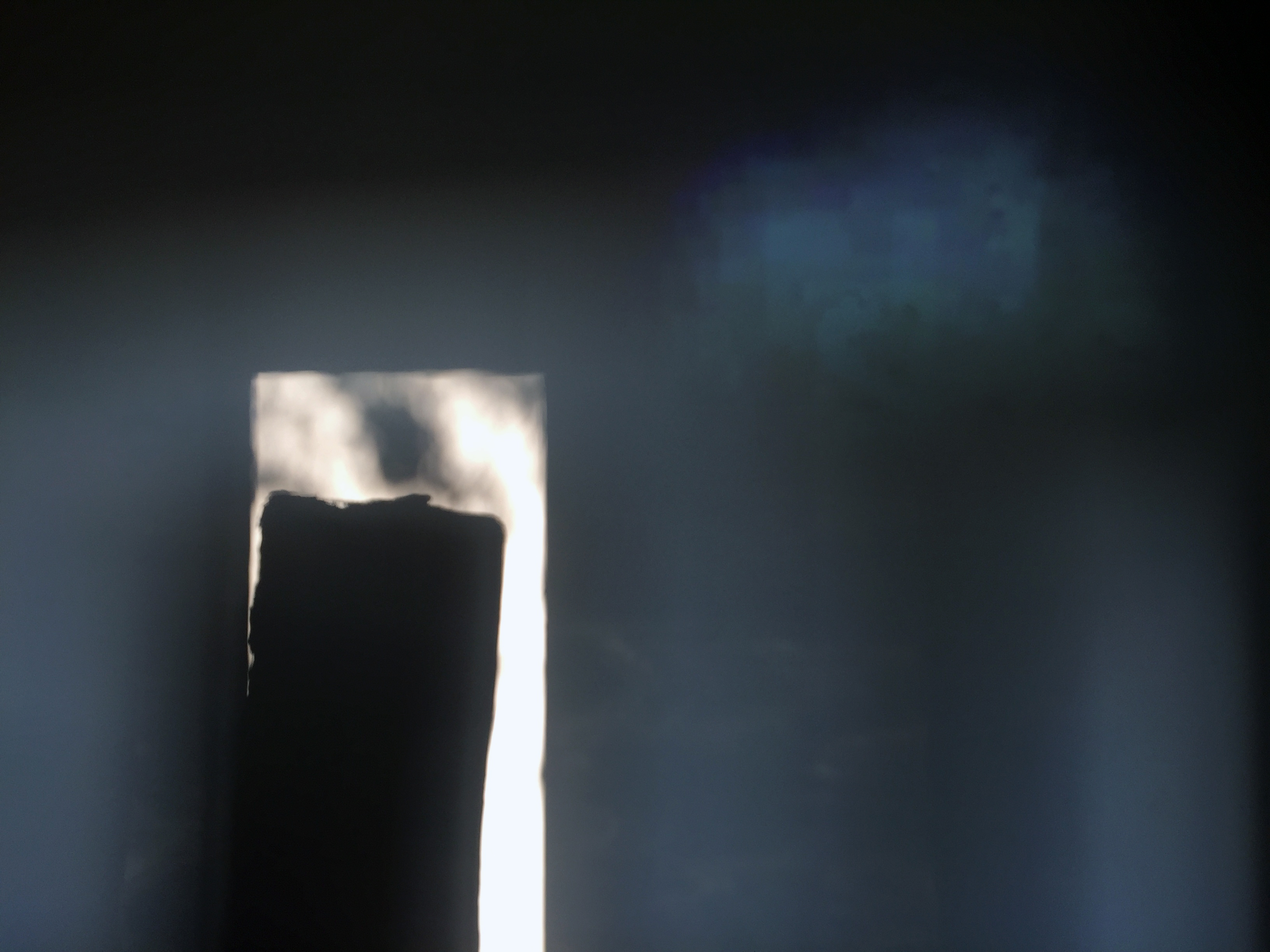 JH: Tell me a little bit about the conversation that you two had, and Marie, maybe you can speak to how Jen presented the space or how you understood the window or how you understood the light, and your thinking while you were making that work.

Marie Bannerot McInerney: I was taken by the images from the exhibition that Jen had last year at COOP, specifically the way in which her sculpture, a fixed object, became a time based work as the sun set. She asked for me to consider that space in terms of light and the time in which that light is so present. This prompt was well-suited to explore questions I was already asking in my practice. The material I used for the sculpture that hangs in the window is knit cotton and concrete, and it belongs to a series of work that thus far had been static in its presentation. Much of my previous work considers time as a component, but the sculptures in this series were starting to feel bound to the wall. This invitation gave me the opportunity to collaborate with time and space in order to activate this material and these forms. The piece in this exhibition hangs in the window and features a few prominent holes that allow light to pass through as well as areas where concrete has crumbled away to reveal smaller transparent areas that light travels through. As the sun sets, it casts a moving composition of light across the wall and floor that I spent time tracing with gold and silver leaf, graphite, and charcoal. I don't often draw and I tend to think more spacially, so this has been a way to bring drawing back into my practice. Because I couldn't replicate the light conditions in my studio in Kansas City, I got to see this work for the first time as it was happening, which was really exciting. It was kind of a risky move on my part because I usually like to prep in such a way that I can predict what will happen. This experience was a gift in the sense that I was able to be more experimental and a little bit more vulnerable in the work itself.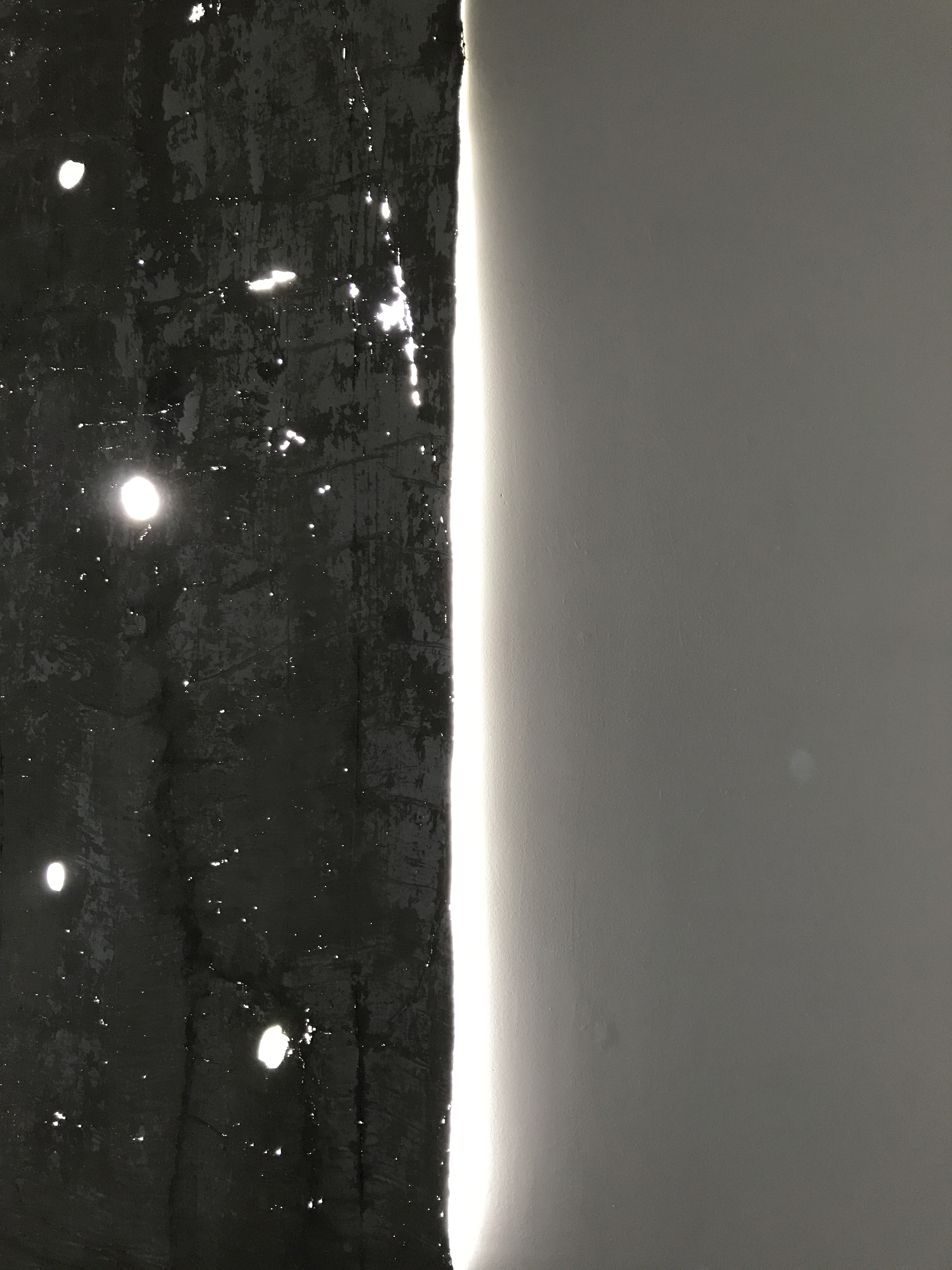 JH: That required a lot of faith.

MBM: Yes, but I also knew that Jen trusted me, so that gave me faith in myself. I trusted the material, I trusted the process, I just didn't necessarily know what to expect, so you're right: faith and trust in knowing that the curator is okay with me experimenting in time and giving me the opportunity to do so was exciting.
JB: I would say that what Marie is describing also extends to COOP and to you, Jana, as well. I think there is a safety in COOP's commitment to letting work like this happen and supporting this kind of work, wherein that safety is extended to me as a curator, and then I can extend that to the artists. Being able to work within that chain of support is really satisfying. The conversation between Marie and I about these concrete textile works has spanned a few years. Marie began developing this process in late 2015—one where she knits cotton forms to which she applies concrete and other substances to make these uncanny concrete "hides" that look like they could have been skinned from some fantastic aquatic creature. I curated a show at G-CADD in February 2016 where this work was debuted. So it's been a long and committed conversation that considers what this work is, how it functions, and how it can be shown that I feel lucky to be participating in. Marie is trained as a fiber artist and worked in the textile industry in a number of different ways before focusing on a sculptural fine art practice. Working with light and sound has always factored prominently in her work, and I've admired how she translates fiber processes to more industrial materials and how she demonstrates the tactility of sound and light. I really enjoyed watching her invent this textile, use it to compose new forms, and then extend that out into space with the addition of light and time. I'm grateful to have watched how this work has progressed since 2015 so closely.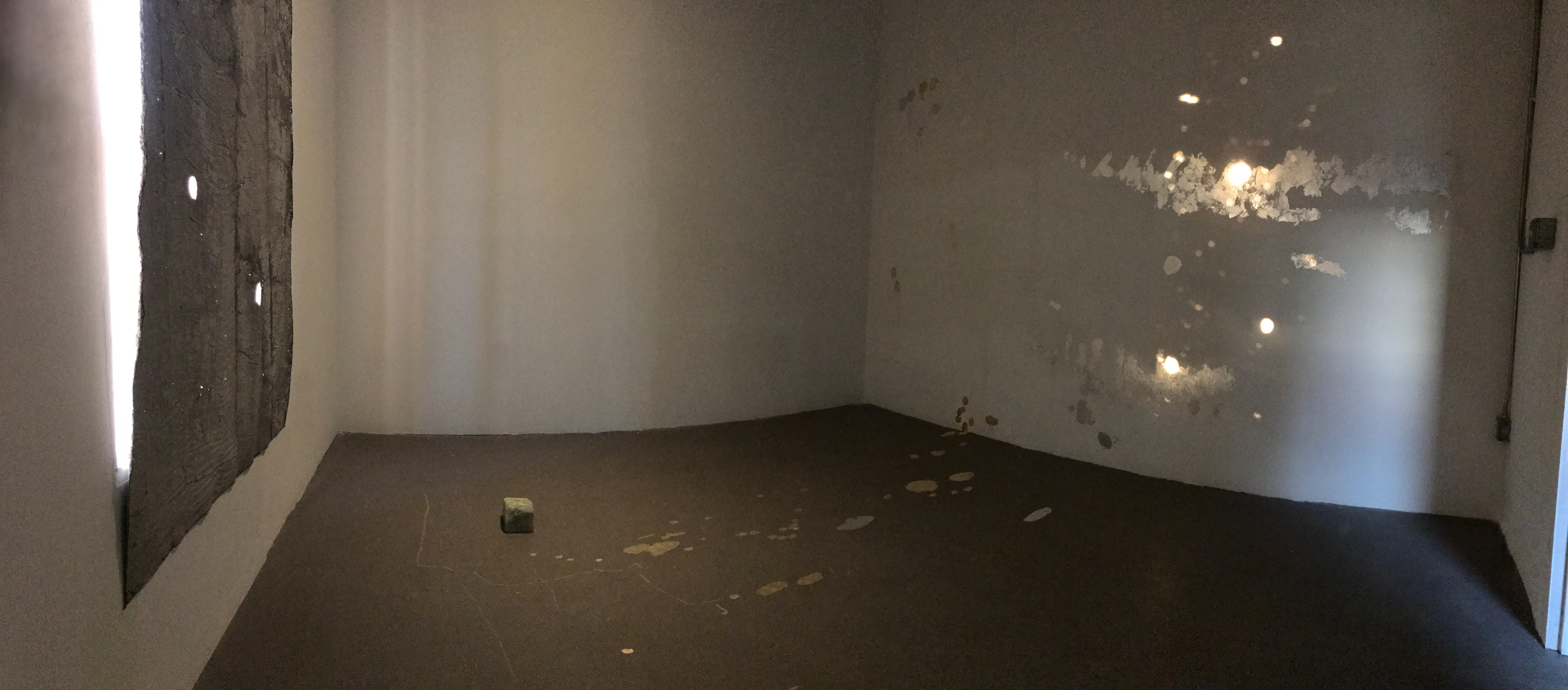 MBM: Absolutely. Textiles are particular in the way they are built and there are so many features you can control: from the material, to the yarn, to the construction method... you can really parse out every facet of it, but I actually don't like to have total control. I am interested in having a conversation with material and that's where the concrete comes in. Something interesting happens when you bring together elements and see how they interact. The addition of light to that piece allowed for an extended conversation where I put something out in the world and then receive back from it in real time.

JH: So what kind of thoughts have you been having over the last several days as the installation was developing? You installed the fabric/concrete piece in the window... I almost hate to use the word concrete because I was so dense when you were talking about this concrete piece that Marie was going to build... I was thinking oh, she's pouring concrete, it's going to be like a half inch thick, how are they going to transport that, what if it doesn't fit in the window? And then when you unrolled the piece and I saw that it was flexible, I was like, flexible concrete?! That was already making my head spin.
JB: It's amazing! As an inventor, Marie is fascinating.
JH: It is amazing. I'm curious to hear from both of you what you were thinking as you were watching this piece developing in the space, and watching these pockets of light move across the room with the course of the sun, and Marie, you told me yesterday that you were noticing huge transitions, huge jumps just from one day to the next. And we're approaching this eclipse, so we're all thinking about the sun in a certain way, and then we just went to this Demetrius Oliver lecture yesterday where he was talking about celestial bodies and planetary systems, so it seems like there is really something in the air! You, Jen, also have a project coming up at PLUG Projects about the Cassini Spacecraft. So there's something kind of brewing...
JB: I get the sense that mainstream attention is focused on planetary systems and lunar cycles in a way that it hasn't been since maybe the 60s counterculture. It just seems like in general there is a trend where people are paying more attention to metaphysics in their everyday life.
JH: Yeah, that's definitely true. And even in the Venice Bienalle and Documenta, there was a huge focus on Ana Halprin and bringing her work back into the fold. Choreography for the planet, choreography for the earth. Which is all relevant in light of the Anthropocene and a renewed focus on ecology.
JB: And quantum physics is starting to prove some of these New Age ideas about how we are in the world and what this world is, or might be. I think that hard science is starting to have a closer relationship to New Age counterculture ideas in a way that it hasn't before, which I find really interesting.
MBM: How we are in the world was sort of the framework for this piece. I don't feel like I can know something until I can touch or observe, so marking the sun one day and then seeing how much that mark has moved the next day helped me understand our own movement in a way that I couldn't from just reading about it.
JH: At the same time of day!
MBM: Yes, the exact same time, seeing that there is this ¾" difference between the two marks. I mean that is us, we have moved that much. It's trying to find and locate ourselves in this larger system. This project was fueled by a desire to locate ourselves and start from a really simple place and then build out from there.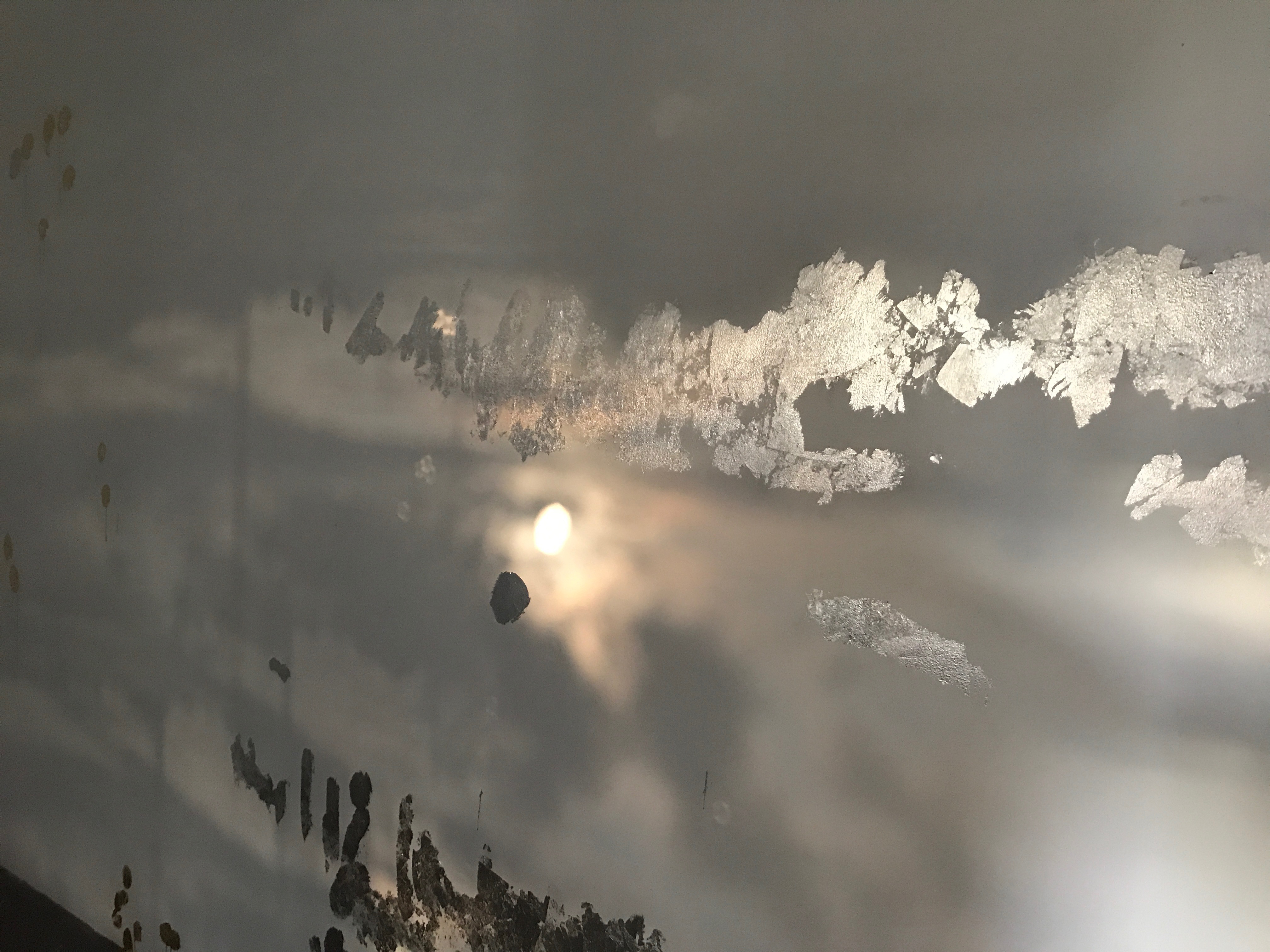 JB: I've been really interested in the idea of objects lessons in art and I think that's sort of what you are describing: that there is this evidence-based way to learn about scientific theories that we know, for instance how we move around the sun. But how many of us in the third grade got to go outside to observe a real sun dial rather than read about it in a textbook? Not a lot of us. You read about it and you memorize that theory and that way of understanding, but it's not often that we get to do what Marie is talking about: design and set up an experiment to see and know a phenomenon in a more tangible way.

MBM: Have it unfold right there in your hands.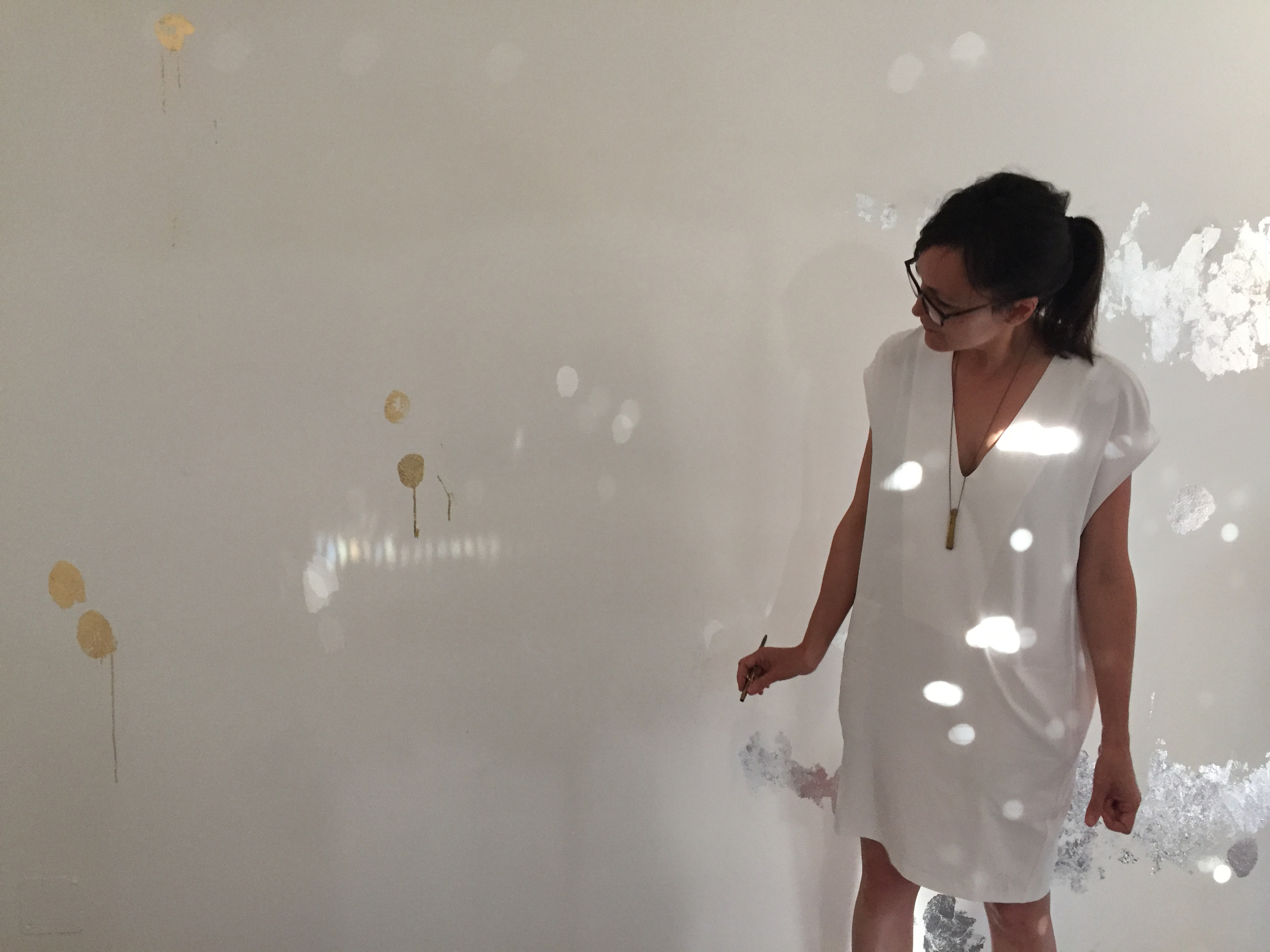 JH: There's a special section in the New York Times today that is all about the upcoming eclipse and there is an entire half page talking about how eclipses have been measured throughout history. There's a cuneiform tablet from 1375 B.C.; there's an Aztec calendar, there are all these things, right? And you look at that and you just think, okay, without a computer, without a calculator, without an abacus, the predictive models that those ancient people were able to make is mind blowing. And this solar eclipse that we're about to see is on this trajectory where every 18 years, 11 days, and 8 hours, there's a full solar eclipse that occurs some place on the planet, this one just happens to be able to be seen in North America, and we just happen to be in the viewing path of it. And some of the articles that I was reading were talking about how when it becomes dark, temperatures drop on average 15 degrees Fahrenheit, birds stop singing, cicadas and crickets get really loud--that there's all these phenomena that happen in conjunction with the eclipse.

JB: I hadn't thought about the temperature—
JH: In those two minutes, or whatever it is.
JB: Wow.
JH: And so thinking about that effect on the things that we can sense and hear around us, going back to what you're saying about how little we notice our own trajectory in space, and then this concrete evidence that your work (Marie) has provided in the gallery—
JB: Concrete?
All laugh.
JH: Right? It's beautiful.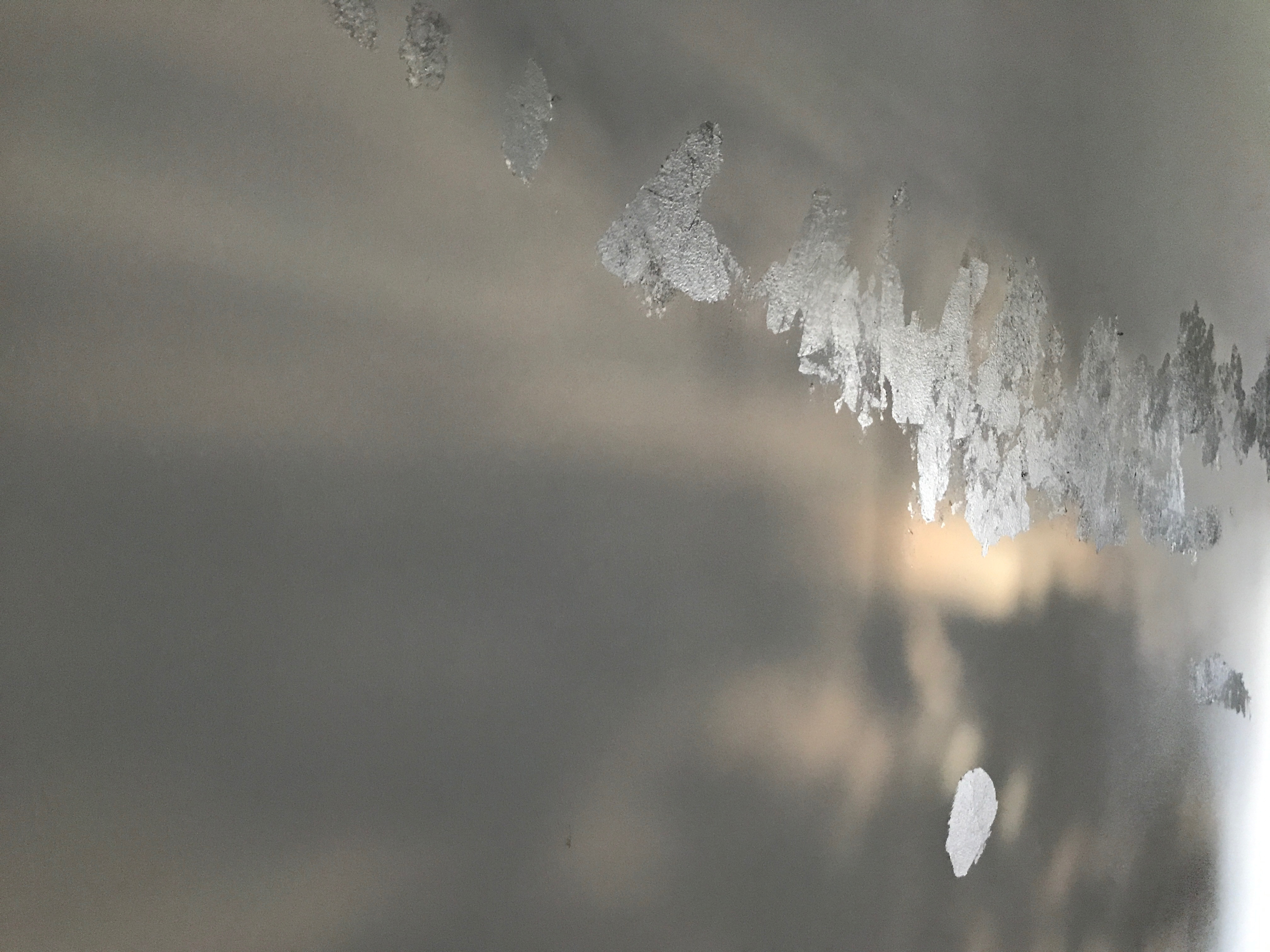 JB: Yes.

JH: And I love how interconnected that is.
JB: Yeah.
JH: I also feel like the other thing that I'm connecting it with relates to another of the themes at Documenta and that is lineages. You know, one person studying from another person studying from another person and the kind of long term conversations that develop over time. And so I just have to say that I feel really lucky to have met you two when you were grad students and that our relationships continue and that they continually evolve and change. It's like the sun moves, the earth is moving, as humans we're in different positions, but it feels like a gift to be able to continue having conversations and working together.
JB: I feel the same way. Thank you.
MBM: Thank you!
JH: Thank YOU!
---
About Jennifer Baker:
My art practice is a form of witnessing. I work in time-based media (installation, video, artist books, and two and three dimensional works comprised of organic substances) to create experiences and objects that are durational, unfold in space, and/or change physical form. These methods allow alluvial narratives to emerge and describe metamorphosis, often through the gendered body. Engaging with the art of others is integral to my own studio practice. Collaboration, curatorial projects, teaching, and writing are vehicles to explore my understanding of dialogue, narrative, and intertextuality by enlisting other voices.
My most recent work took as subject the relationship between a landscape and a gendered body. The myth of Remus and Romulus was the narrative impetus to explore the constructs of "soldier" and "mother" and to examine a fictive land these figures inhabit and alter. This has garnered deeper inquiry in the landscape's relationship to itself, and I am currently working on a series of paired/grouped objects that demonstrate different modes of erosion and deposition.
The trace of traumatic history is evident within the surfaces and objects I create. This tension signifies my aim to evoke a visceral response and to elicit a consideration of what it is to be a living subject in an armature of values.
- Jennifer Baker
---
About Marie Bannerot McInerney:
Marie Bannerot McInerney is an interdisciplinary studio artist, curator, and educator. Her work investigates conceptions of fragility, instability, and experiential knowledge. She has exhibited across the United States and abroad including shows at the Bellevue Arts Museum in Bellevue, WA, Mildred Lane Kemper Museum in Saint Louis, MO, Corcoran College in Washington, DC, The Schiller Garden House at Friedrich Schiller University in Jena, Germany, and the D-Lan Art Center in Guangzhou, China. McInerney co-authored an essay in the book, Probing the Skin: Cultural Representations of our Contact Zone and was recently awarded a Cultural Exchange Grant from the U.S. Embassy in Berlin to travel and present work. Her formative years were spent in Houston, TX before she earned her BFA at the Kansas City Art Institute and her MFA at Washington University in Saint Louis. She is one of five artists that make up the curatorial collaborative Plug Projects and serves as Assistant Professor in the Fiber Department at the Kansas City Art Institute.

---
About Jana Harper:

Born in Washington, D. C., Jana Harper is a project-based visual artist who works both collaboratively and individually on themes related to authenticity, environment, and the supernatural. She received an MFA in Printmaking and Book Arts from Arizona State University, a BA in Political Science and Fine Art from The Evergreen State College, and was in the Core Fellowship Program at the Penland School of Crafts. Her work has been shown both nationally and internationally and is held in both public and private collections. She teaches at Vanderbilt University.