CONNECTOR INTERVIEW: JAMEY GRIMES
SEP. 09, 2017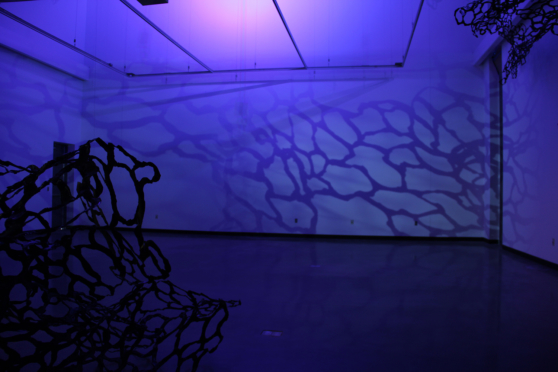 CONNECTOR INTERVIEW: JAMEY GRIMES
SEP. 09, 2017
At Austin Peay State University, we are beginning our new academic year in a new building. With that comes a new contemporary exhibition space, aptly named The New Gallery.
With the first exhibition in the new gallery space in the new Art + Design building, I began thinking about space as a primary art element. I wanted to bring in an artist whose work deals with the transformation of space and was instantly reminded of the work of Jamey Grimes – work that I had experienced many years ago at a former institution. Upon initial conversations with Mr. Grimes, we realized the schedule would coincide with the upcoming solar eclipse, and then the word 'space' took on a secondary meaning. Mr. Grimes has created an installation specifically for The New Gallery and the historic solar eclipse. This contemporary art exhibition will celebrate space, light and color in a way that will transform the viewer's conception of what a traditional gallery space is to what it could be.
- Michael Dickins, September 2017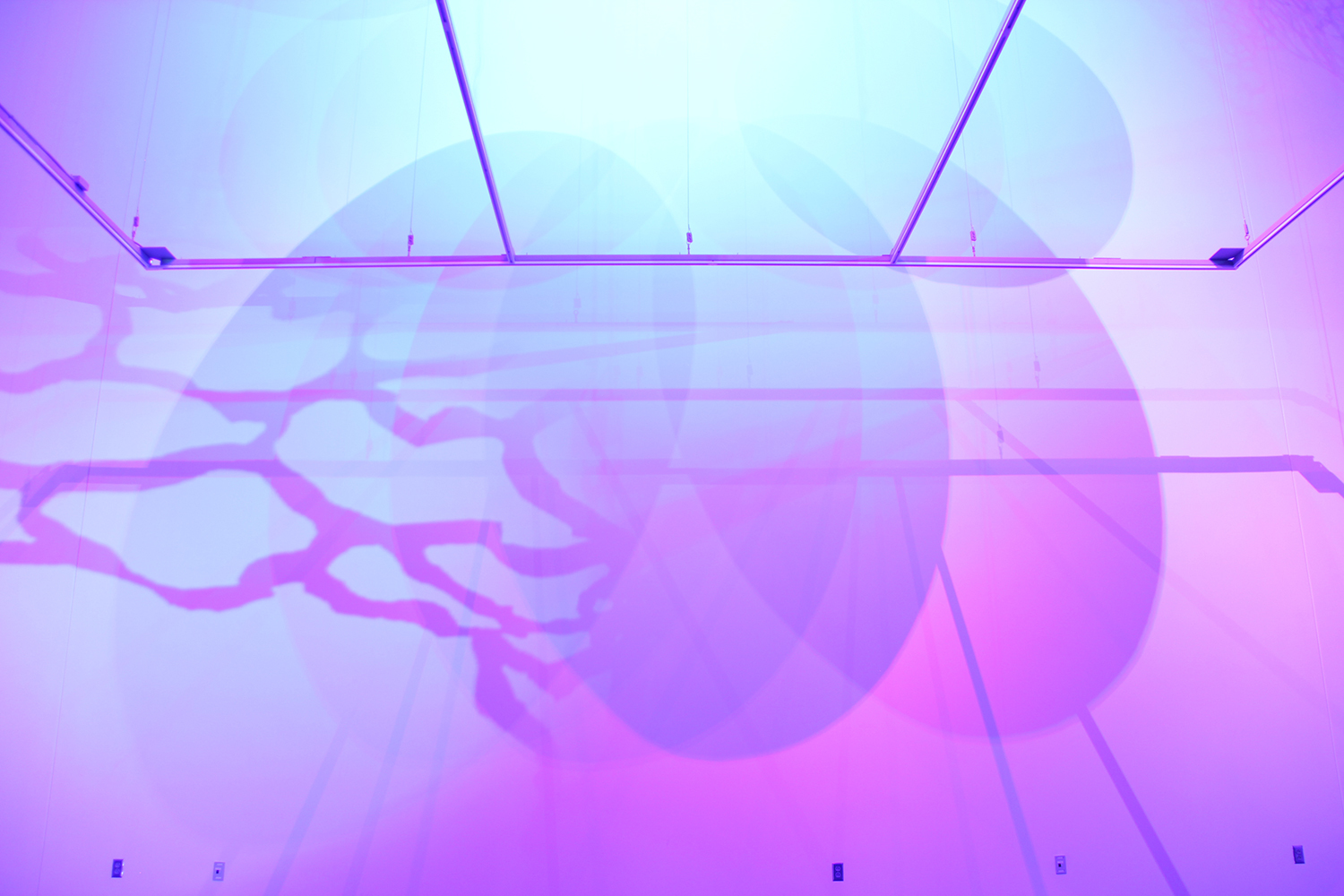 Michael Dickins: What was your favorite thing to draw or make as a child?

Jamey Grimes: I always enjoyed digging complex caves in the sandbox, particularly when they could cross over each other without collapsing. I'd have crazy recurring dreams about some thing under the ground that would pull me into the sand, where there were many more tunnels. It was kind of fun, while terrifying. Maybe exhilarating is more descriptive. I had another recurring dream about flying sharks that would come out of an empty/transparent lake at my grandparents' home. They would fly around the house peeking into the windows, and I'd have to hide in the fireplace. Also exhilarating. All of this would make its way into drawings. I think that I've always been mesmerized by the natural world, and dreams take that content somewhere else. My art seems to have always dealt with both.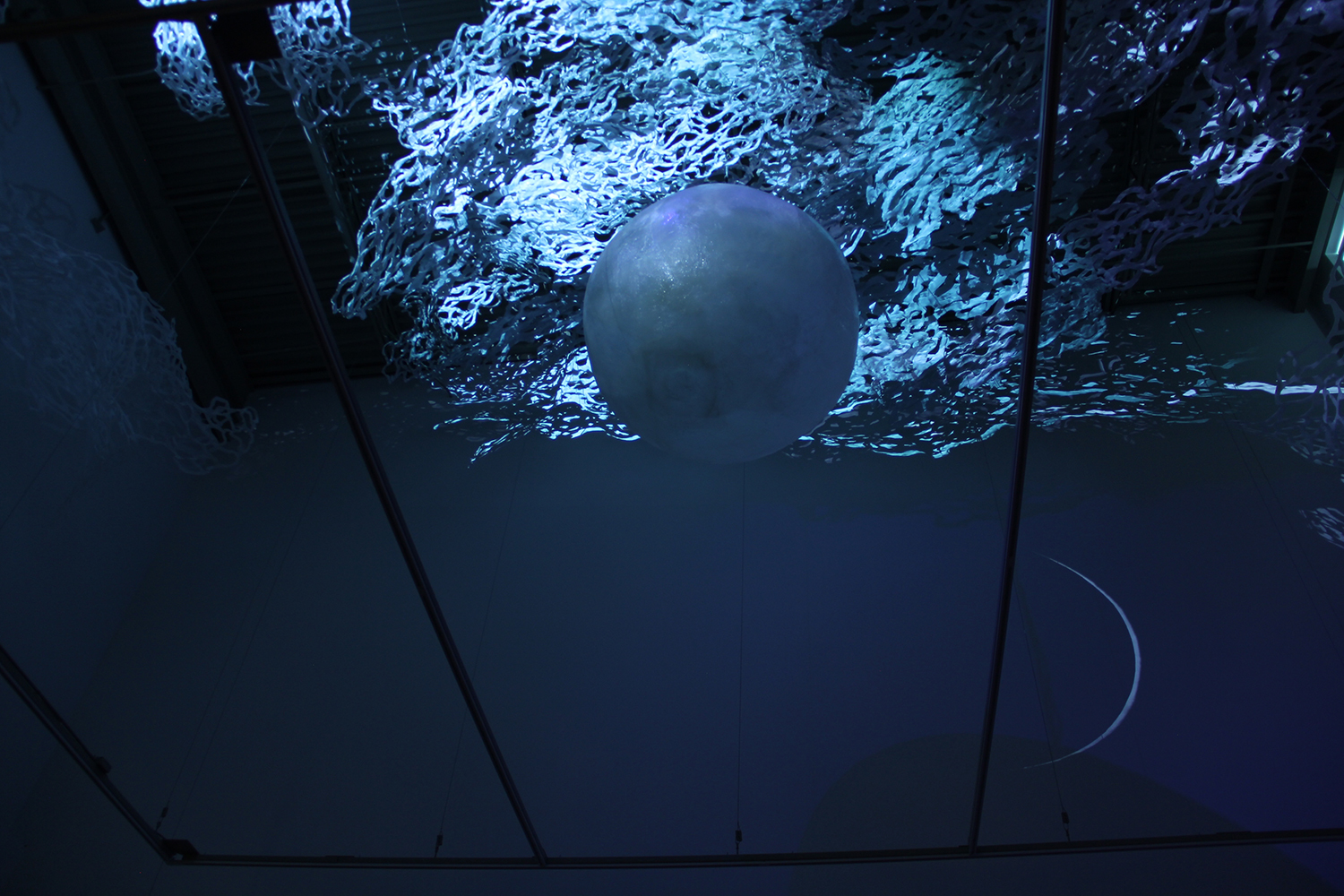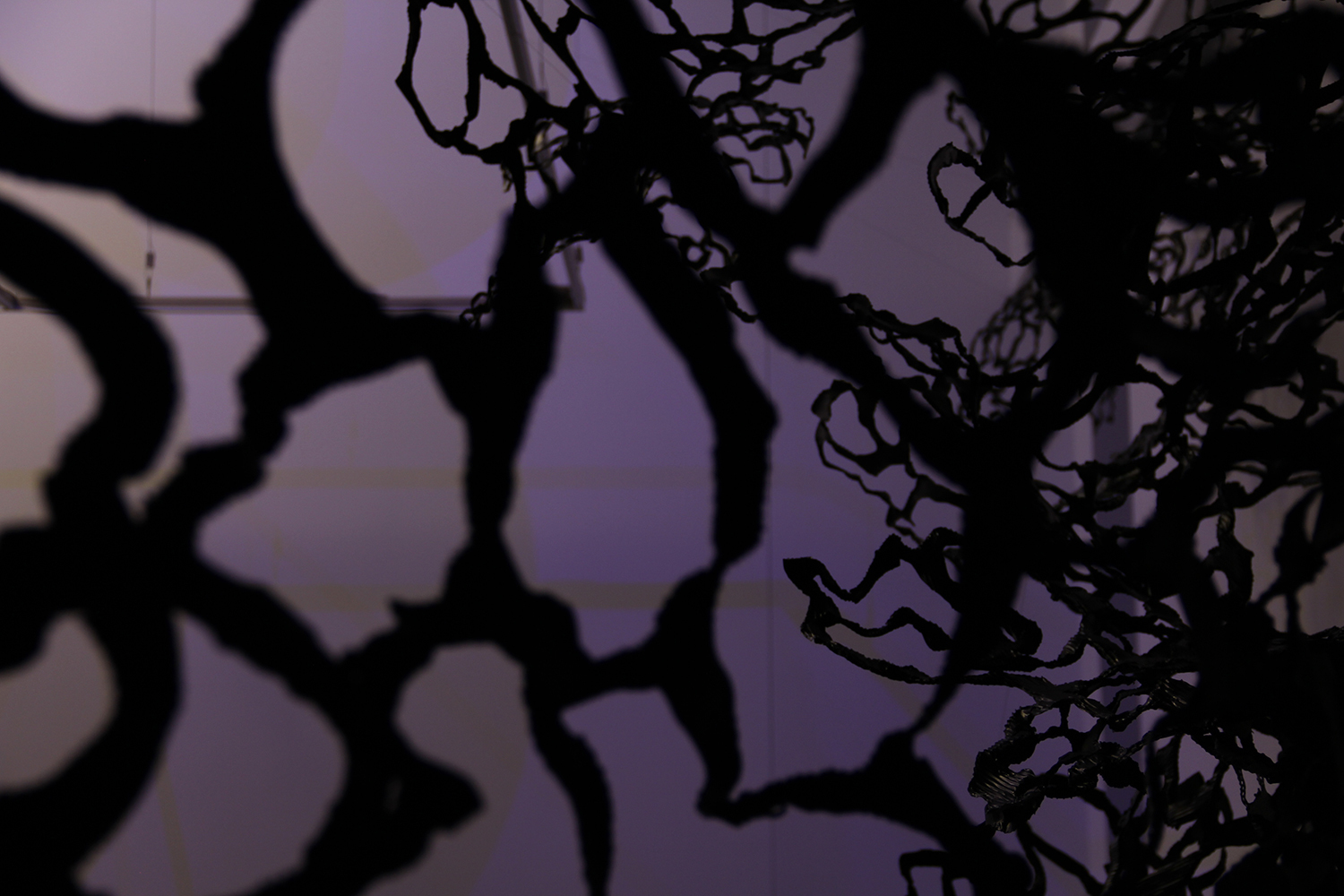 MD: What experience(s) compelled you to pursue contemporary art in your work and life?

JG: I did have a lot of distractions along the way, but I think that in the long run, these side ventures have become the content of my work. I've struggled to discover what I might have to say, and many adventures have inspired that conversation. When studying biology, I discovered that my biggest and best questions fit more appropriately in an art conversation rather than within a scientific career. I've definitely been inspired by explorations and observations of the natural world. I just always wanted to make things, and luckily had the support to believe that it was worth doing. I definitely get in my own way, but art luckily feeds off of that struggle.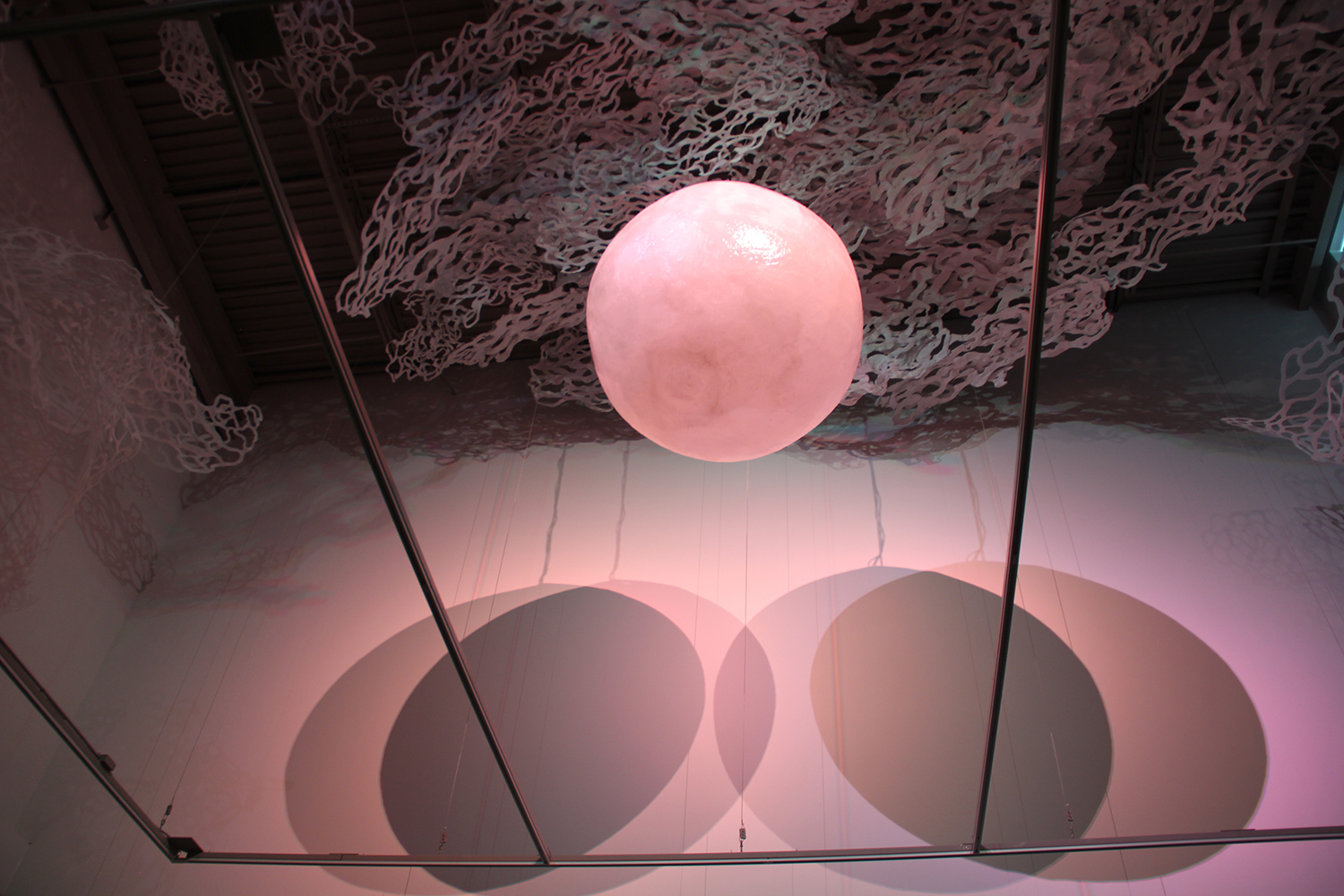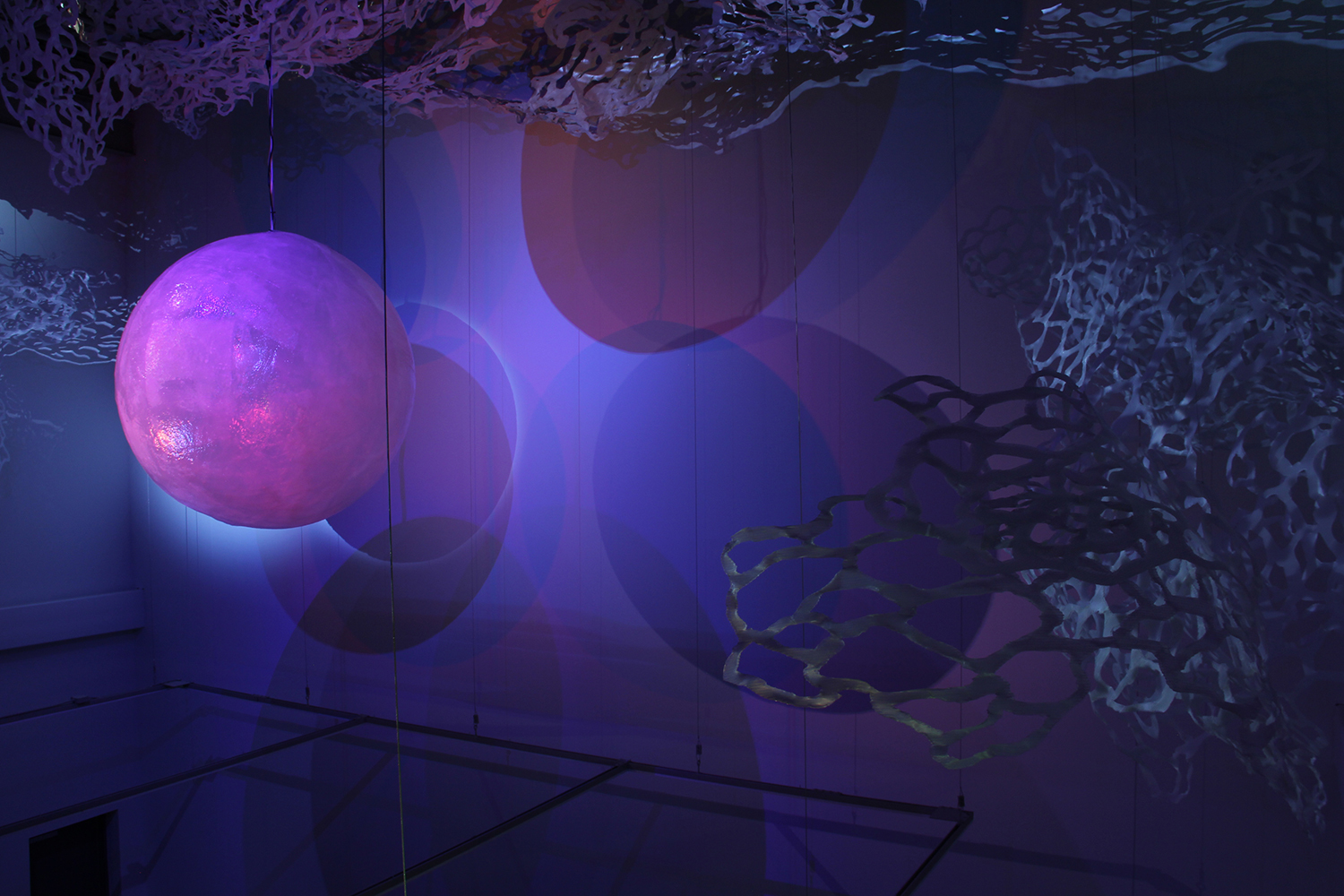 MD: During the installation process, we chatted about how contemporary art in the South was growing; After exploring Locatearts.org and visiting Tennessee, what is most intriguing to you about the state's contemporary art scene?

JG: There is great diversity and quality, and I enjoy going down the Locate Arts rabbit hole to explore Tennessee's talent. There is a level of focus and excitement that builds positive entropy. It's great to see art breaking into culture everywhere. I see Tennessee as having multiple thriving art communities, but it breaks the mold of essential art centers (New York, L.A., etc.), where all of the good work must be happening. I believe that our culture needs to be up-ended; restructured to prioritize art as an essential part of every community. The most intriguing aspect of Tennessee's art scene, however, is the individual artists.
MD: What Tennessee artist stands out to you?

JG: John Powers consistently shows tremendous work. It is elegant and continues to push forward. I really respect what he has accomplished, and the work is beautiful.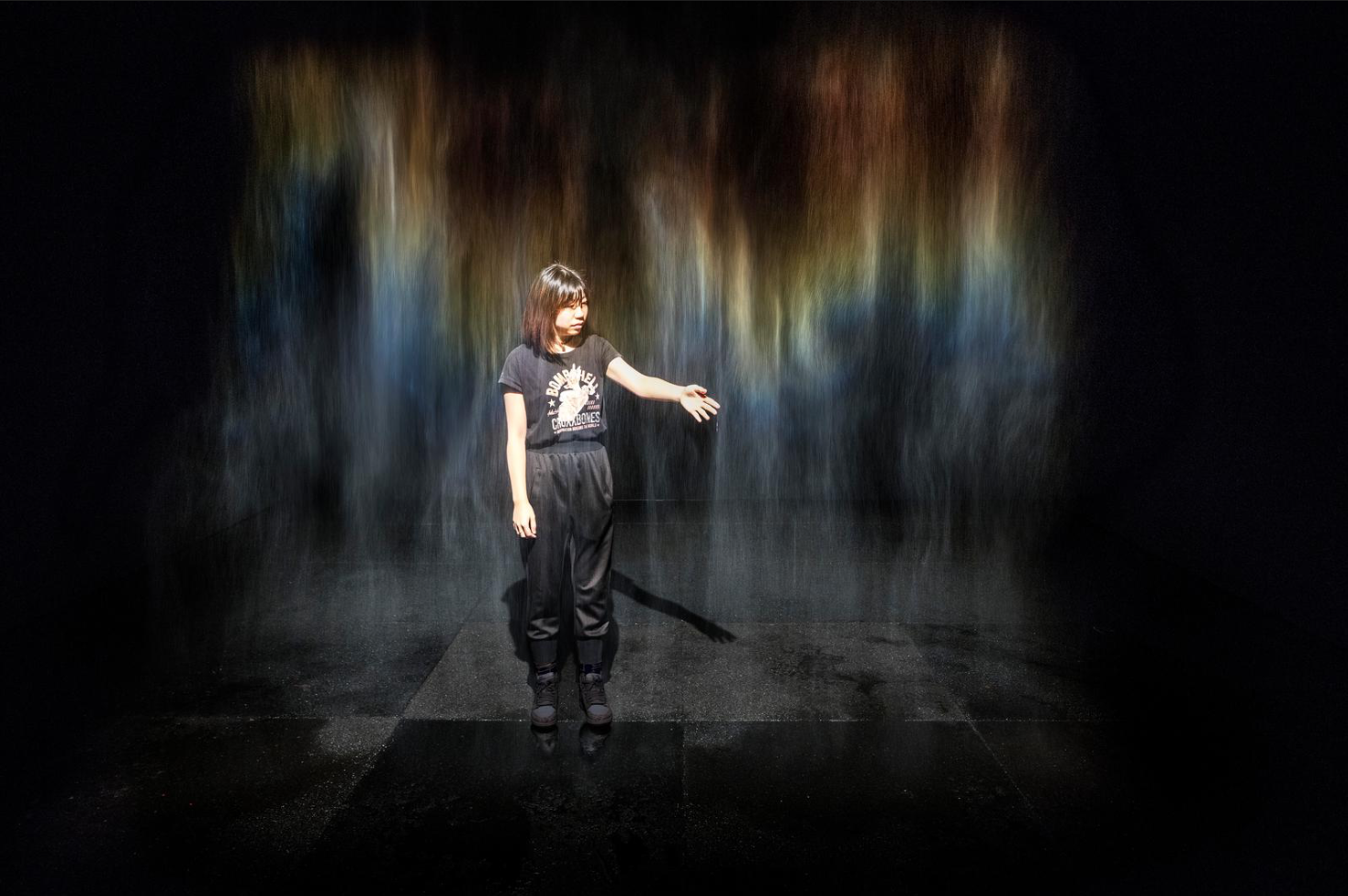 MD: Which artist(s) are you most influenced by right now (from anywhere)?

JG: I recently saw Olafur Eliasson's exhibit in Montreal. Much of his work (presentations of light, atmosphere, and various orbs) resonates with what I'm thinking about now, and gives me a lot more to consider. He accomplishes powerful effects in such an elegant way. A simple mist wall ("Beauty") stirred primal emotions for me. He is very aware of the experience that he establishes for the viewer. His observations are keen and refined, as are his presentations.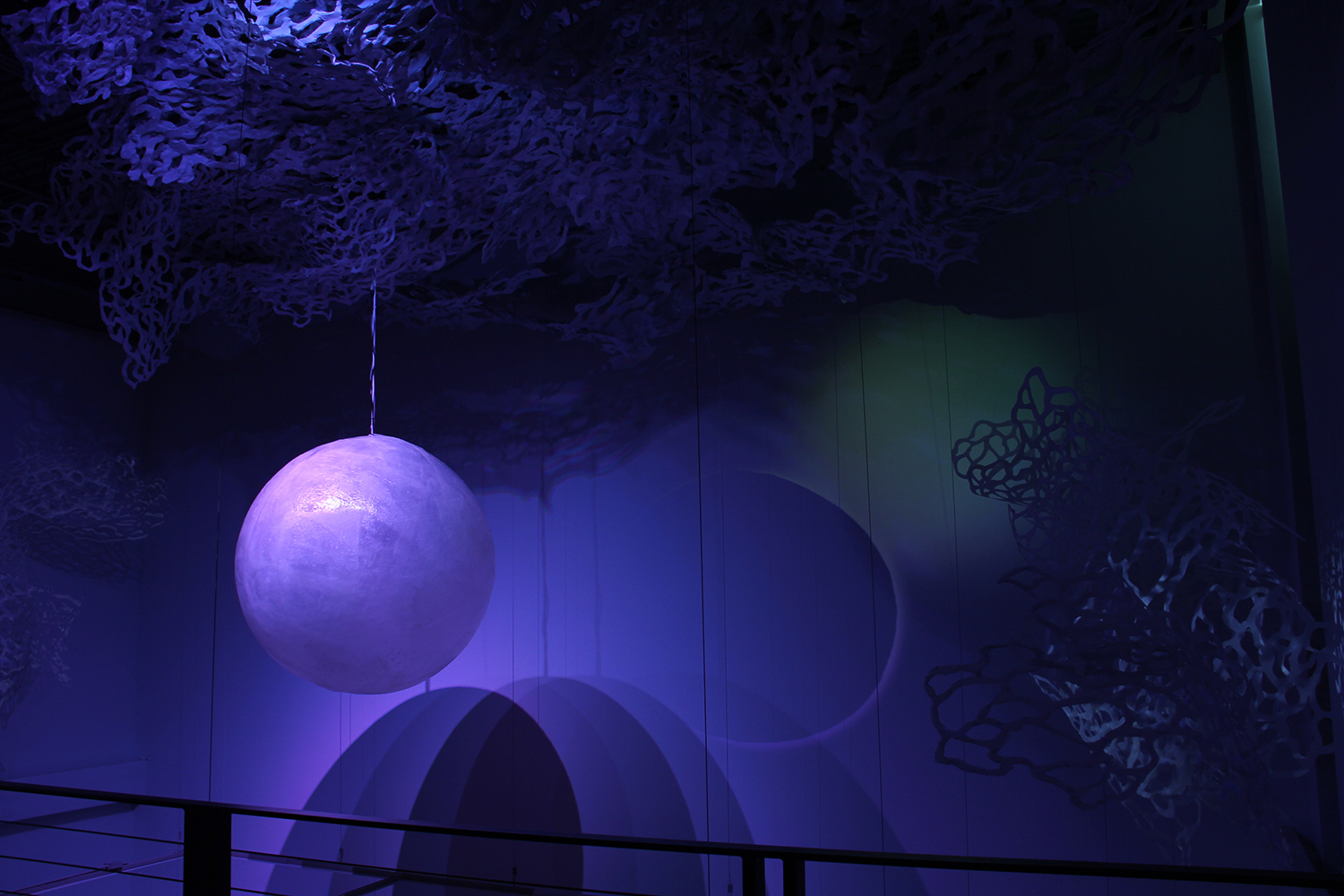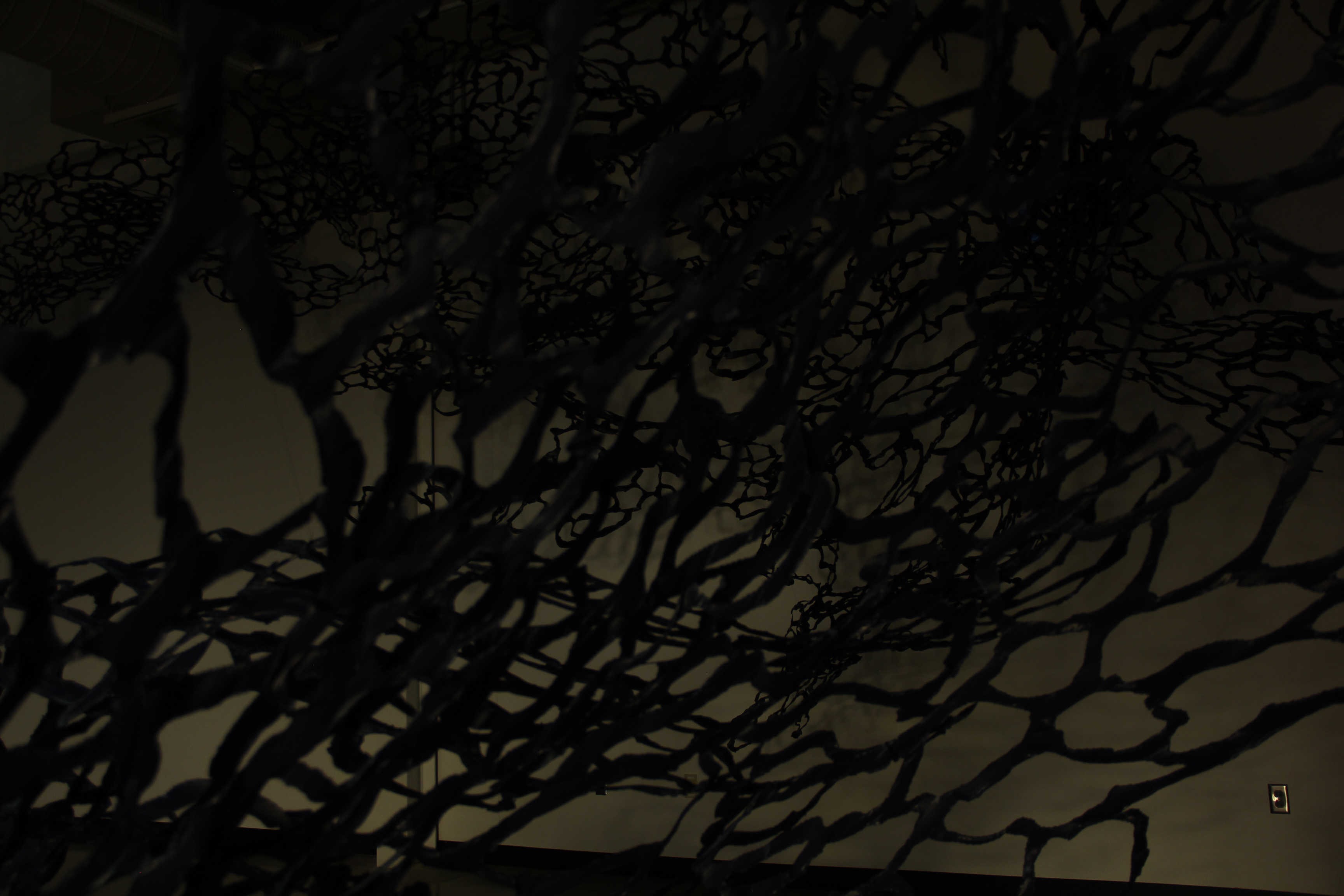 MD: What current issue(s) do you think are affecting today's contemporary art conversation?

It's hard to avoid a political conversation with all the craziness in the world. I feel that we're supposed to somehow guide folks towards sanity, or the possibility of it. I don't think that is implicitly art's job, but we're often still impacted by that pressure, even in indirect ways. We have some stuff to sort out as a society. I think it boils down to communication, and the contemporary art world brings that forward in a unique way. I don't like generalities, as there is so much more going on than what I'm addressing, but I really enjoy diverse, quality examples of expression and freedom, especially at a personal level. I'd like to see that effect become more accessible to everyday people, and I appreciate artwork that helps to break down such barriers. Contemporary art doesn't need to be elitist.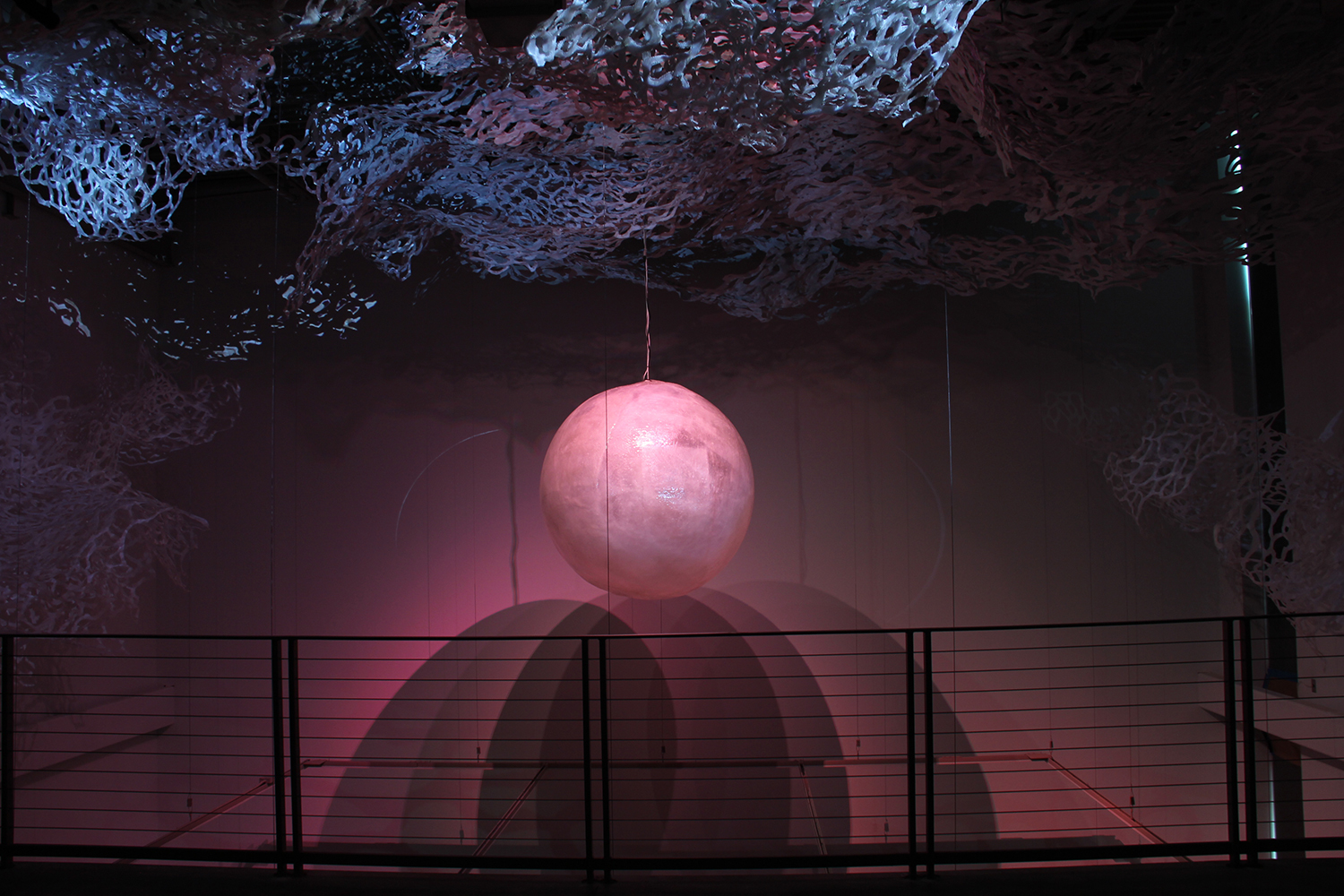 Jamey Grimes lives in Tuscaloosa, Alabama, where he teaches in the Department of Art and Art History at The University of Alabama, and through Auburn University's Alabama Prison Arts + Education Project. Grimes has shown his artwork widely throughout the US, including exhibitions at Kendall Galleries (Grand Rapids, MI), Delaware Center for the Contemporary Arts (Wilmington, DE), FAT Village (Ft. Lauderdale, FL), Urban Institute for Contemporary Arts (Grand Rapids, MI), and Whitespace Gallery (Atlanta, GA). He is a former Alabama State Council on the Visual Arts Fellowship Recipient, and was awarded the 2014 Visual Arts Educator of the Year by the Arts Council of Tuscaloosa.

Jamey Grimes: Eclipse will be on display in The New Gallery until September 21, 2017. There will be a closing reception on September 21 beginning at noon, and a gallery talk with Jamey beginning at 12:30pm. All are welcome. For directions and upcoming events, visit apsu.edu/art-design. For more information on this exhibition, contact Michael Dickins, Gallery Director, at dickinsm@apsu.edu.
Michael Dickins is an interdisciplinary artist whose visual work takes the form of drawing, printmaking, and installations that are layered, textured and derived from found imagery such as found photographs and video stills. Dickins currently lives and works in Clarksville, Tennessee and is the Director of Galleries at Austin Peay State University.
* questions courtesy of Locate Arts