STUDIO VISIT: ARIEL LAVERY
JUN. 24, 2016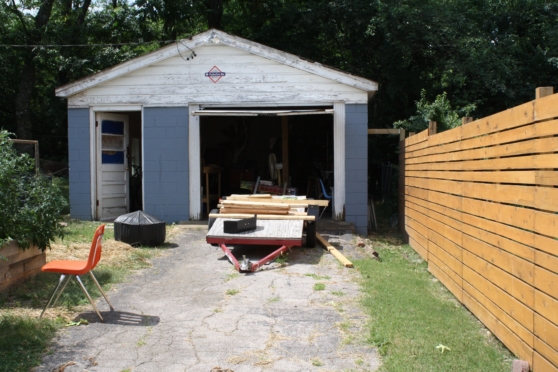 STUDIO VISIT: ARIEL LAVERY
JUN. 24, 2016
Ariel Lavery graduated Magna Cum Laude with her BFA from the University of Colorado Boulder (2007) and received her MFA from the University of Massachusetts Amherst. (2013). She is currently Assistant Professor of Sculpture at Watkins College of Art, Design, and Film. She has exhibited extensively nationally and has curated and juried exhibitions in Main, Massachusetts, and Tennessee. She is part of COOP, a Nashville based artist collective devoted to curating in artists to the Nashville scene. She is a recent recipient of theArtist Enrichment Grant from the Kentucky Foundation for Women and is part of the inaugural class of the Metro Arts 2016 Learning Lab.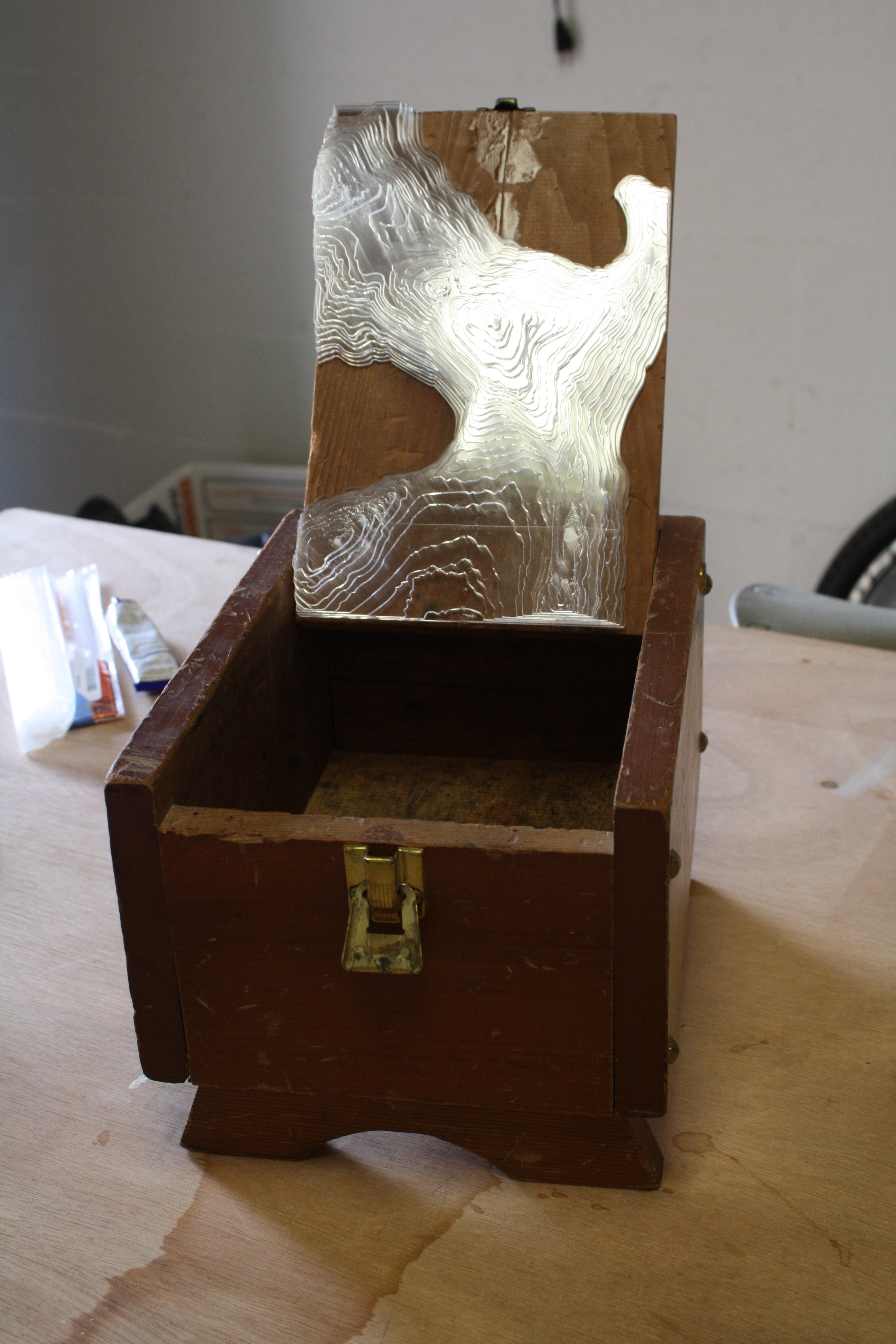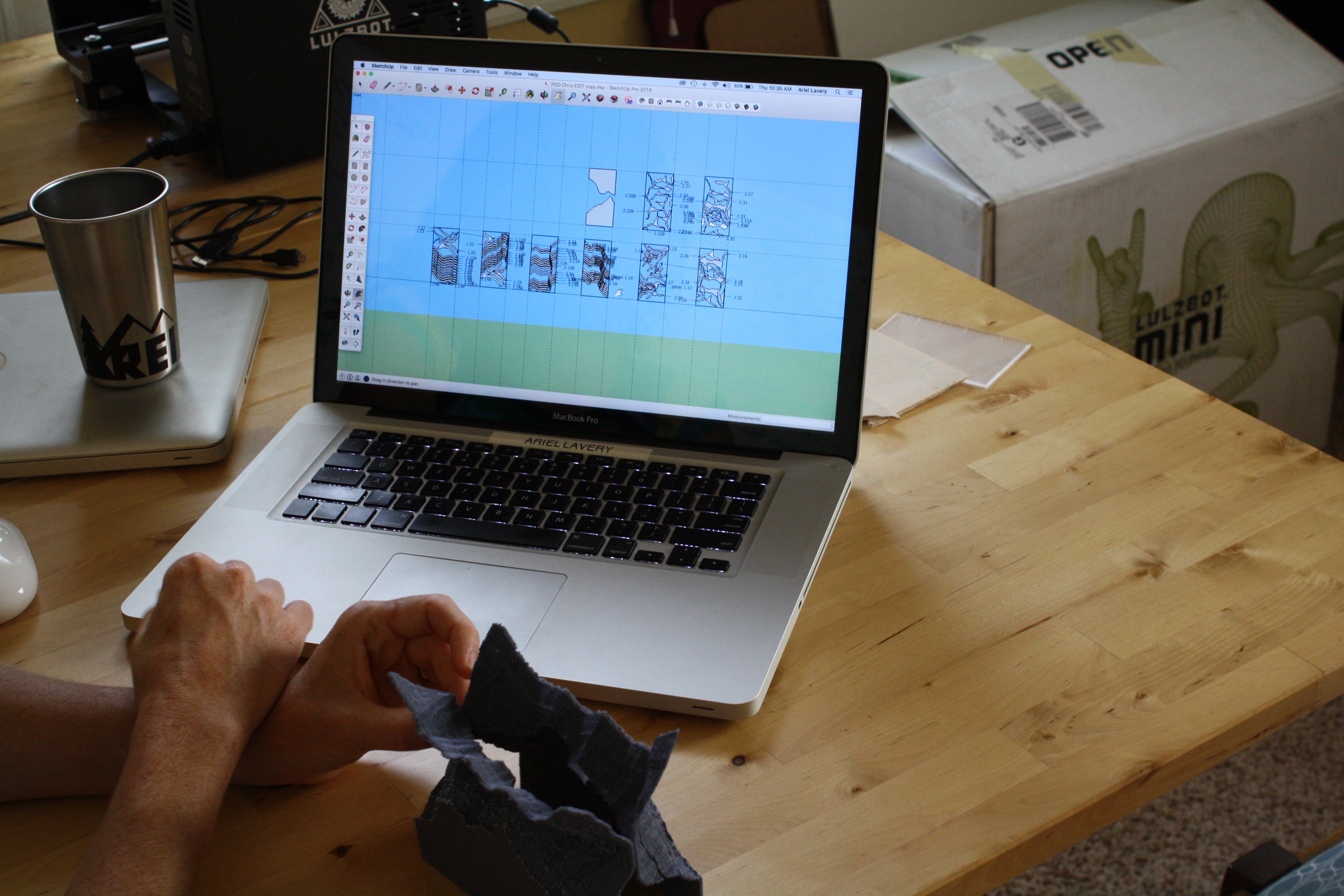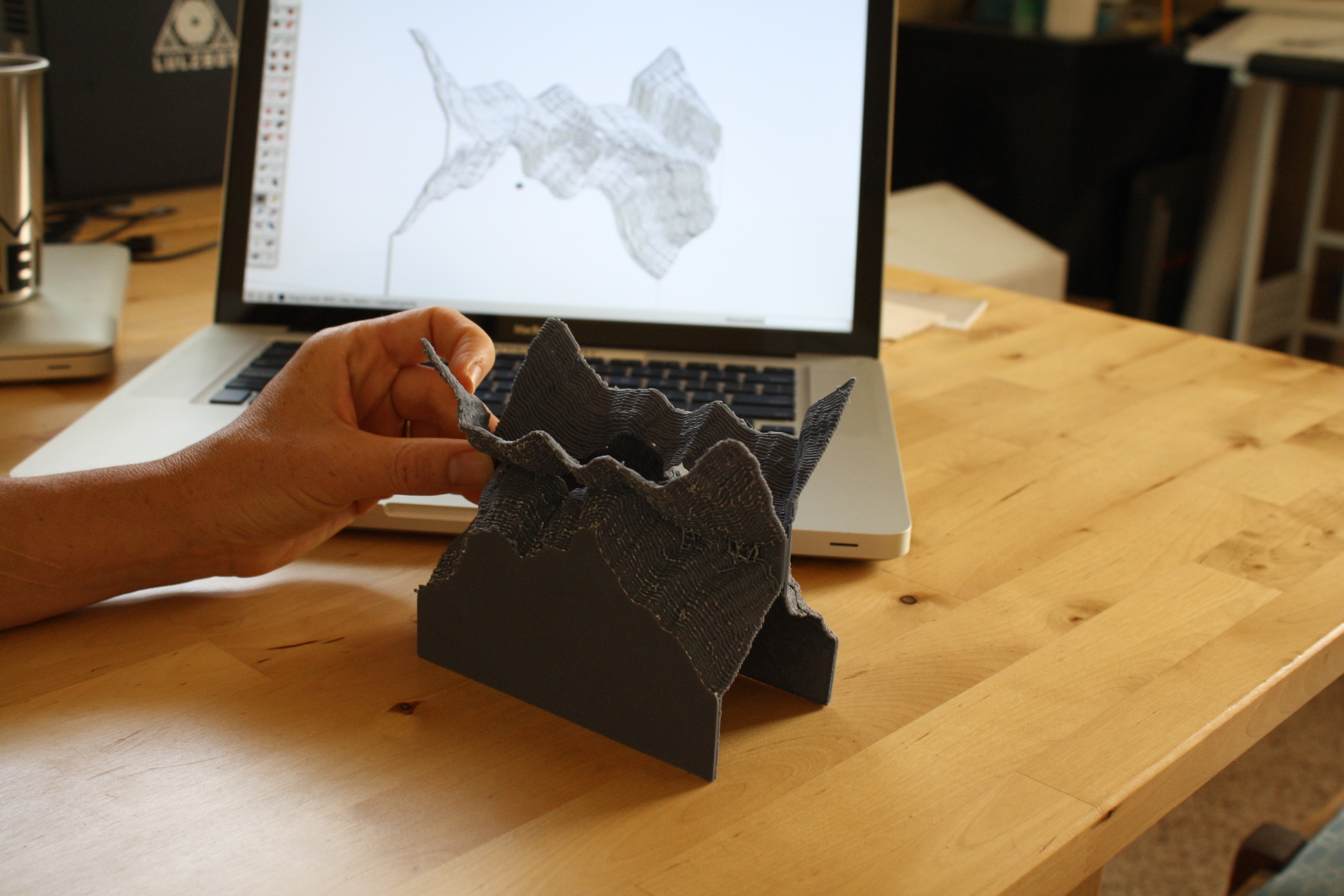 This body of work presents a shift away from using found objects and retrofitted assemblies, which was my predominant methodology in the past, toward designed allusions to landscape and human records of natural phenomena. Using maps, images, and direct experience I have been deconstructing and reconstructing geological landmarks through a multitude of digital processes including drawing with vectors, 3D modeling, and video.
The maps and images I am looking at are a historical record of human observations and experiences with the natural world. Deferring to existing records of these phenomena seems to me an important metaphor for human beings' contemporary relationship with the planet's ecosystems, geologies and atmosphere. One day in the future, our species may only have these records as evidence of a once spectacular ecosphere.