INTERVIEW: CORIANA CLOSE
MAY. 28, 2016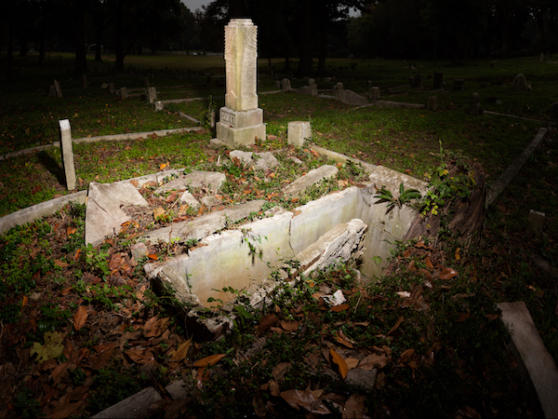 INTERVIEW: CORIANA CLOSE
MAY. 28, 2016
Erica Ciccarone: Your work is in constant conversation with history. Has that always been hand in hand with your thinking about art?
Coriana Close: It started when I was in college. My interest in history is an interest in truth. I'm most fascinated with a question about eternal truths. Are there things that have always been true? I'm not really interested in present biases. What can we learn that we can really stand on? It doesn't matter if you were born in the 1700s or today, you can come from that fundamental value system because you know it to be true. I'm interested in looking at historical examples of successes and failures and how we got to our current ideas.
EC: I am very struck by your description of your video work: "The optical experience of viewing video weaving involves constantly switching between planes of focus. This experience of visual conflation physically mimics the mental difficulty of examining a culture while living within it." What role can art play -- for both the artist herself and the viewer/receiver -- in this fraught process?
CC: I want art to help people make sense of the world around them and encourage them to ask questions about the visual information we're swimming in. This is a really volatile time in history. One reason for that is marketing. We see more than 5,000 brand exposures per day. This constant exposure is affecting us in ways we can't fully understand unless we take a step back. My work deals with that massive archive of visuals that's being built up, but with the goal directing us to ask more questions of the media. How is this story told differently depending on who is involved?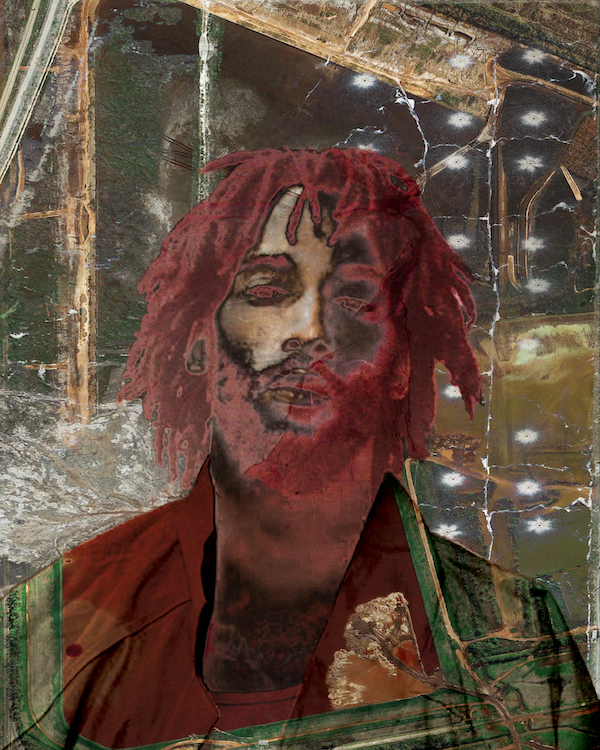 After the Flood series, Calvin J. Beroid I, appropriated digital collage, 2014


EC: In your series "After the Flood" where you overlay mug shots of Black men over Google Earth images of New Orleans, you reference Dorothea Lange's quote that "As the soil erodes so does society." How has this idea become more complicated after 100 more years of enacting violence on our environment?
CC: I think that we're going backwards. With the Great Depression, we had mass public works projects. Some of them were focused on rebuilding the land. For example, if you go a little outside of Tucson into the desert, you can find these massive swales that were built by people and cows. Swales are water-holding ditches and basins. They capture water running down the hill and stop it. Huge amount of vegetation grow in these areas. They're still functioning out there. The goal was to build out the landscape to stop the erosion, and they did it! After that, everybody forgot about it.
Also during that period in northern Alabama, the government led a project to build thermal mass houses with really thick walls. This was public housing for poor people, but it was built in a way that didn't require people to heat and cool their homes. If you look back at house design, this was pushed off by the state department in the '40s and '50s. This was acknowledged to make sense, and then we just throw it away and everyone gets their individual air conditioners. There are tons of solutions. We've known how to solve these problems for hundreds if not thousands of years, but it's historical amnesia that stops us from being able to see.
I think that we're in an extremely pivotal moment in American history. I'm exciting to be living right now. My goal is to create an alternative narrative, a vision for a creative way forward that doesn't use the left/right, south/north old paradigms that we're so used to. Instead, we can harness historical traditions to enrich us and our communities. That's why I'm so focused on permaculture now. For so long, I was focused on the problems.
After the Flood series, Calvin J. Beroid II, appropriated digital collage, 2015


EC: You've also been hunting down and photographing little known cemeteries. How does this piece fit in?
CC: If you leave cemeteries abandoned for three years, they're not even recognizable because growth is so incredible. Do we want to continuously beat these places back, or could we re-imagine how we design these places? Can we use this growth as something to enrich us and empower us with our food and tools? When I realized that the rate of growth is so incredible in our centers, I thought, can I use this for myself? If you look at a forest, it grows without any intervention from the human hand. A lot of the free time of middle aged men in Tennessee is just spent trying beat this stuff back. What if it were spent growing food? I'm trying to link the problems into the solutions.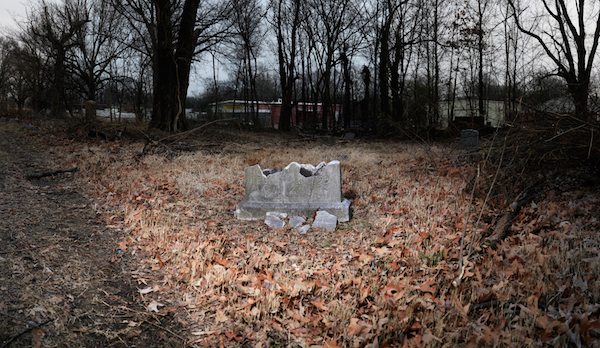 Sacred to the Memory series, Mt. Carmel Crumbing Headstone, digital panorama, 2014


EC: Which is a perfect lead into your permaculture project.
CC: My partner, my family, and I bought 50 acres of land that had recently been deforested, just near the Tennessee River. Our goal is use that space as an experimental lab to figure out how to make a food forest in our climate. Our goal is to make the Garden of Eden that's self-watering and self-rejuvenating, while providing food and wildlife and enriching the earth. We are using principles of permaculture and restorative agriculture. Last spring, we planted several thousand fruit and nut trees, but they were overwhelmed by weeds. This year, we brought in bulldozers and made water harvesting swales on contour. Then, we seeded that area. Now we have incredible growth. We've been able to control the weed population by seeding alfalfa, clover, and wildflowers. We put in so much that it outcompeted weeds. We also put in 1200 fruit and nut trees and bushes. We're using a nitrogen-fixing, naturally fertilizing ground cover to enrich the soil. Since we did everything on contour, every time it rains, pools in the earth collect water.
Our goal is to figure out the best, most hearty pairs of trees and bushes so that we can educate other people in the region and improve food security. It's not just about sustainability. It's also about availability. Who has money for organic foods? Very few people in our area. We can turn back global warming while also giving ourselves food security. We're hoping to come up with really hearty ways of doing this and then make the forest into an education center.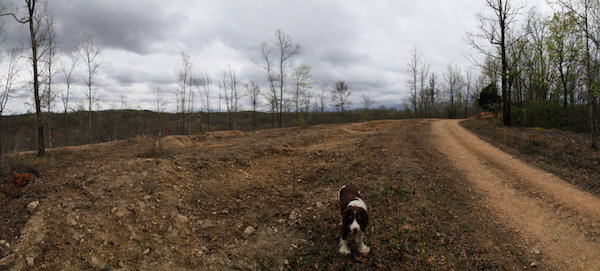 EC: Do you see a relationship between ecological violence and social violence? And between sustainable living and social equality and justice?
CC: My work always has some aspect of violence. The Defaced project focuses on interpersonal violence and domestic terrorism that minorities and women have lived under for a long time. But the fracking works and the Fukushima videos and others are focused on state violence and the ever-present violence we all share.
This weekend, I was watching a piece on 60 Minutes about an earthquake in Oklahoma. These are people who did everything right. They were middle class white people who bought houses in the suburbs, they paid their mortgages, now they're living through violent shaking several times a week because the oil and gas industry has destroyed their homes. We're used to seeing native people being pushed off their land, their streams destroyed, their way of living destroyed to make way for industrialization. The capitalists' sacrifice of people is now expanding to include suburban, middle class communities. While the terror caused by white supremacists is a type of violence, living through hundreds of man-made earthquakes for years is also living in a violent environment. My work explores violent environments and how to get our needs met by creating non-violent environments.
EC: How do you keep from being depressed and bogged down by history and social and ecological injustice?
I read this author named Chris Hedges and he says that we live in a world of delusions. I spent two years trying to figure out what I'm deluded about. What am I lying to myself about? I challenged as many of my beliefs as I could. It was really painful to have to rethink all of my thinking and judge myself as being wrong.
But, I also recognized I have the ability to make this world better without asking those in power to change their behavior. When I learned about permaculture, I realized that we can be healing forces in the land. Quite a bit of the history of humanity is us doing exactly that. Once I realized that we could make a landscape better than the way we found it--that we could make our forests feed people--I realized that there's an answer. I can keep going.
EC: Will you give us a book list?
Sure.
Empire of Illusion: The End of Literacy and the Rise of Spectacle by Chris Hedges
I support anything Hedges, but this book specifically focuses on delusions in American society. A must-read for anyone concerned with the current state of American civilization.
Permaculture a Designers' Manual by Bill Mollison is the founding document of permanent agriculture landscape design. It's expensive in physical form, but freely available as a pdf.
Let it Shine, The 6000 Year Story of Solar Energy by John Perlin provides modern and historical examples of passive solar energy from around the world.
Rainwater Harvesting for Drylands and Beyond Vol. 2 by Brad Lancaster provides practical design strategies for gravity-fed water harvesting.
Arborsculpture, Solutions for a Small Planet by Richard Reames covers building with living trees.
Edible Forest Gardens Vol. 2 by Dave Jacke is the most comprehensive temperate climate perennial edible textbook with a rich index guide for plant selection.
Built by Hand by Eiko Komatsu describes gorgeous examples of traditional building organized by materials.
Coriana Close is Assistant Professor and Photography Area Coordinator at The University of Memphis. She received her B.A. in 2006 from Oberlin College. In 2011, Close graduated with an M.F.A. from University of Arizona in Tucson, where she worked at the Center for Creative Photography. Close's art practice explores: historical landscapes, cultures of violence, and environmental destruction. She creates both digital photographs and new media works which she calls "video weaving." These videos showcase contemporary American culture using hallucinatory abstractions woven from found footage. The photographic works originate from archival research and draw on a fine art Landscape tradition. The work is often shown in a series or an installation.
Erica Ciccarone is a writer, radio producer, and activist living in Nashville. She holds an M.F.A. from the New School Creative Writing Program ('07) and a B.A. in English from Loyola University New Orleans ('04). She blogs at nycnash.com.