GALLERY VISIT: TOPS GALLERY
AUG. 05, 2016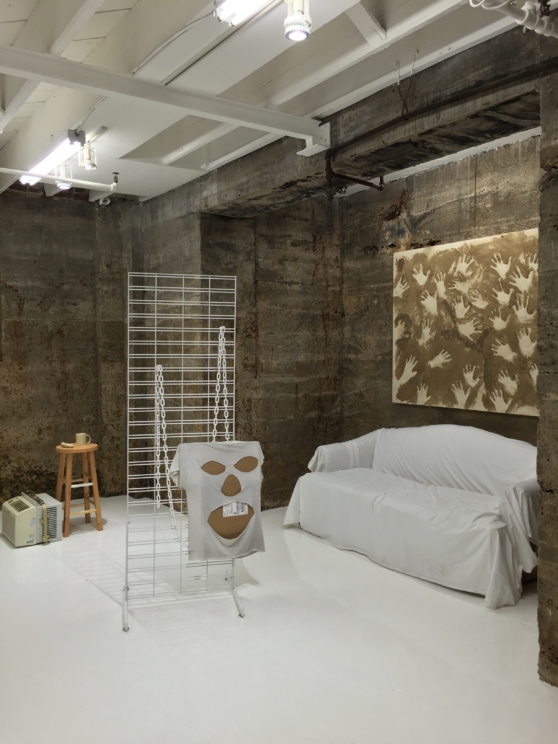 GALLERY VISIT: TOPS GALLERY
AUG. 05, 2016
TOPS is a contemporary art gallery founded in 2012 by Matt Ducklo located at 400 S. Front St. in Memphis, TN. An Attitude You Can Wear by Haynes Riley will be on view through Saturday, August 27.
---
"Using both found and constructed forms Riley's individual art works create an environment that is both a response to the space and a product of its own internal logic.

From the street, outside the gallery, the viewer can look down to the sidewalk and see an image of the sky depicted in stained glass and fitted into the manhole that descends to the exhibition space. From inside the gallery this "rose window" emits a cool light that magnifies the sky.
The sculptures that occupy the main gallery consist of modified everyday objects that reference the passage of time through cyclical repetition. Their connection to the world is defamiliarized and heightened by formal inventiveness and close attention."
- Press Release, TOPS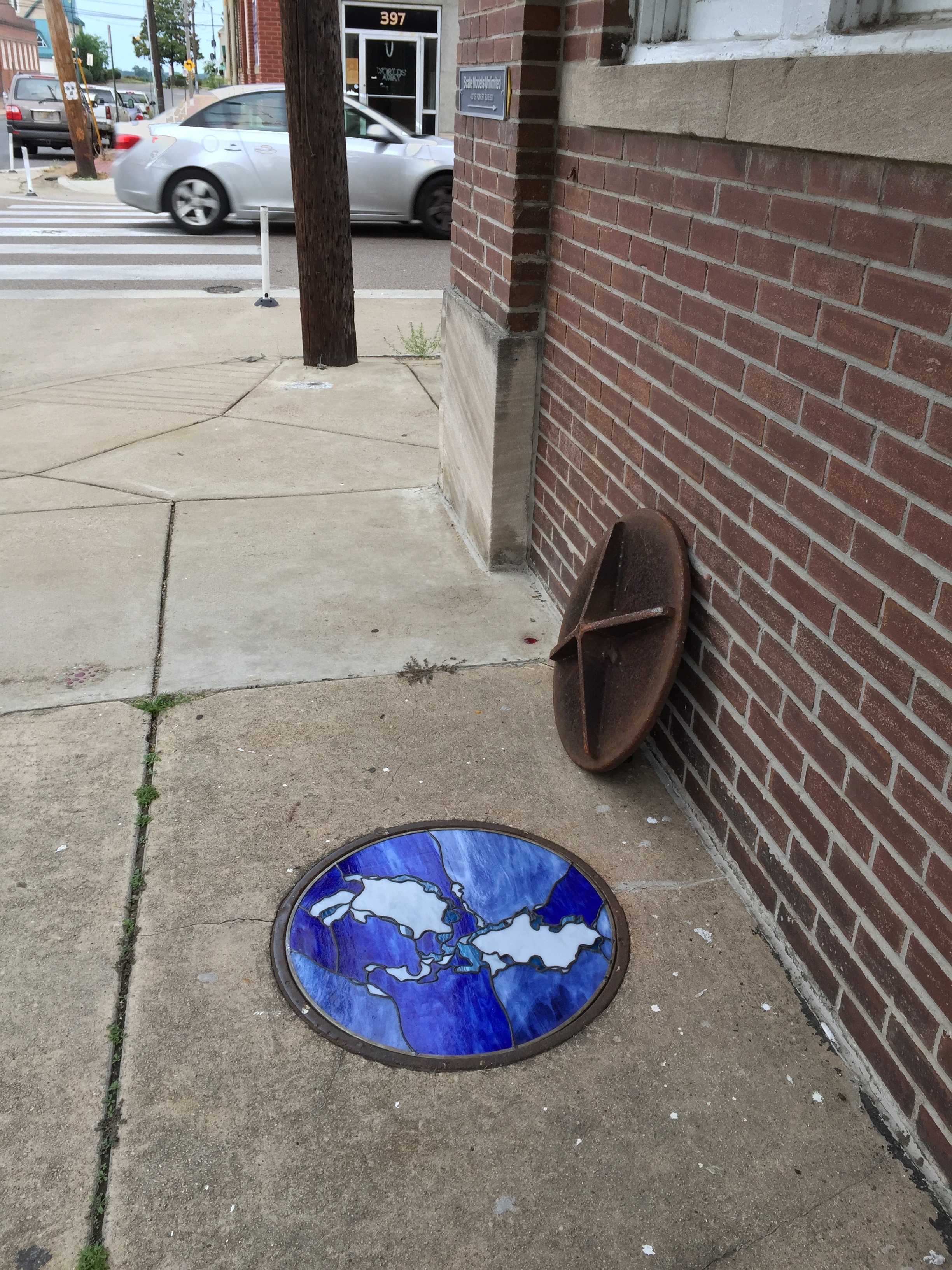 Haynes Riley, Great Blue Sky, 2016, Stained Glass, 24" Diameter, from the An Attitude You Can Wear exhibition, Tops Gallery (June- August 2016)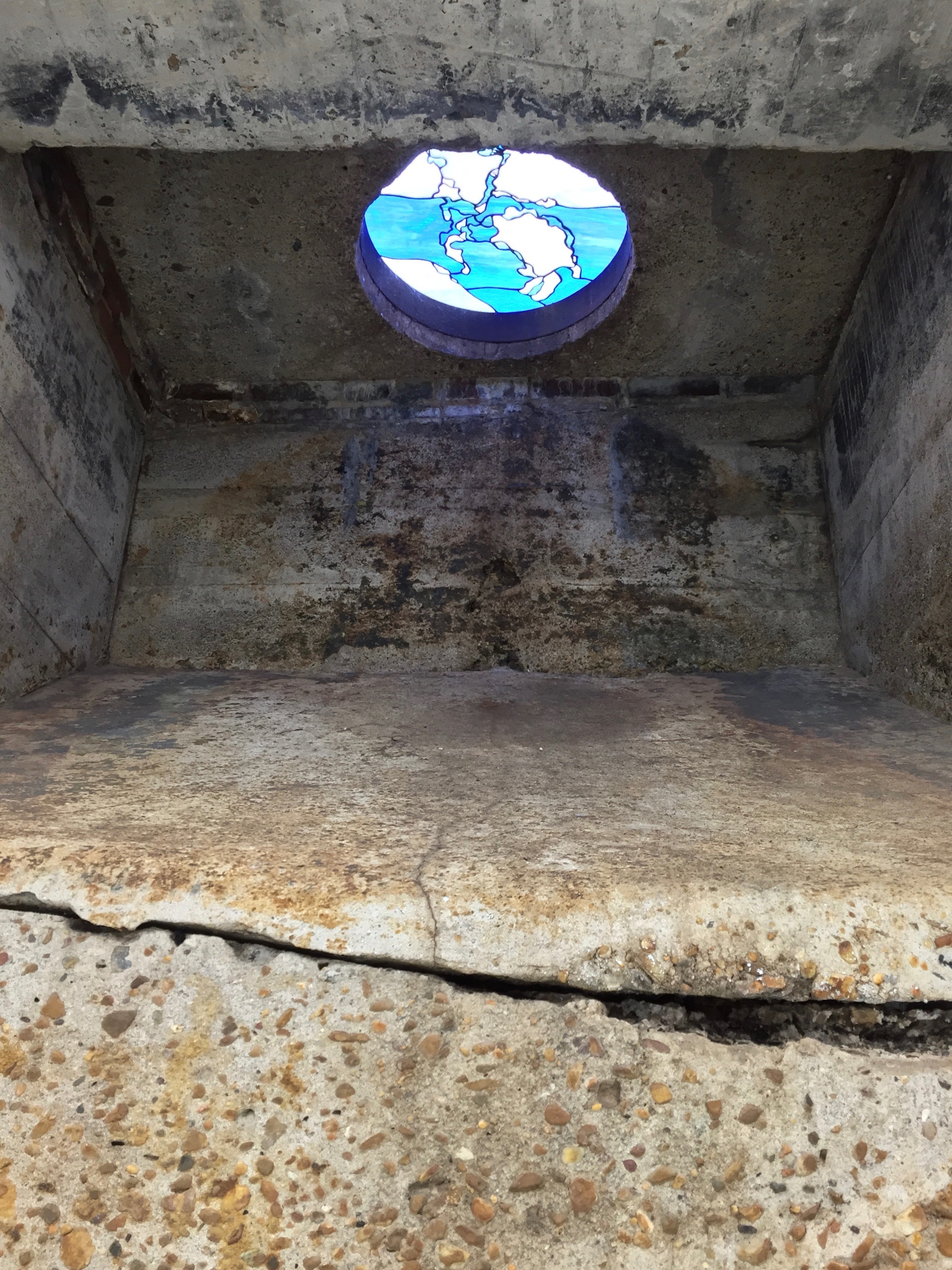 Haynes Riley, Great Blue Sky, 2016, Stained Glass, 24" Diameter, from the An Attitude You Can Wear exhibition, Tops Gallery (June- August 2016)


Haynes Riley is an artist, curator, and designer with an MFA from Cranbrook Academy of Art. He is founder and director at Good Weather in North Little Rock, Arkansas. While at the helm of Good Weather, Riley has organized thirty solo exhibitions and participated in NADA New York, Material Art Fair, ARTBandini Los Angeles, Artist-Run Art Fair, and 9/50: A Southeast Arts Presenters Summit at Atlanta Contemporary; and published artists' books and editions that have been presented at Printed Matter's LA Art Book Fair at The Geffen Contemporary at MOCA, Detroit Art Book Fair, and Vancouver Art/Book Fair. He has participated in artist residencies at Ox-Bow, ACRE, Vermont Studio Center, WZFR, and The Luminary. Riley founded Girl/Boy Gallery while participating in the Ox-Bow School of Art Fall Artist Residency; co-curated In All Kinds of Weather at Gallery Protocol (Gainesville); co-curated Shades in Little Rock and curated In the Heat of the Night in Chicago through The Bedfellow's Club, and most recently curated Blue Tiers at COOP (Nashville). He has had solo exhibitions at TOPS (Memphis), The Hills Esthetic Center (Chicago), Hammock Gallery (Los Angeles), and Outer Space (Facebook); and his work has most recently been included in group shows Fence, curated by Ron Ewert, as part of The Great Good Place, a multi-layered set of collaborative exhibitions organized by Brandon Alvendia, at Threewalls (Chicago); Read Image, See Text at Cranbrook Art Museum (Bloomfield Hills); and TOGETHER/ALONE at EMBASSY (Los Angeles). His work is in the collection of the Cranbrook Art Museum and Los Angeles Contemporary Archive (LACA). Riley is Design Director at Contemporary Art Review Los Angeles (Carla) and lives and works in Helena-West Helena, Arkansas where he is an artist-in-residence at Thrive Arts.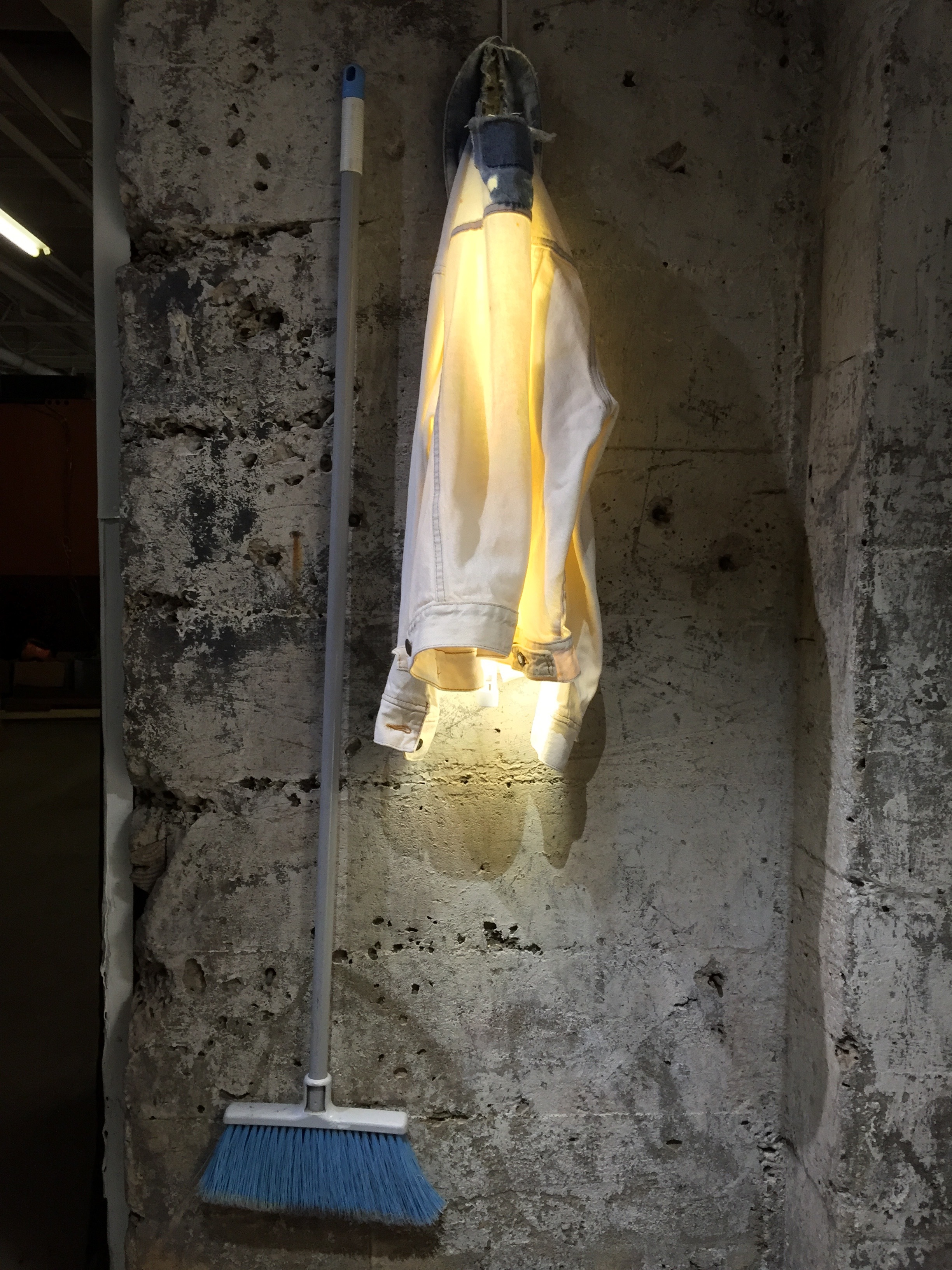 Haynes Riley, Untitled (Sky), 2016, Jean Jacket, Light, Broom, Dimensions Variable, from the An Attitude You Can Wear exhibition, Tops Gallery (June- August 2016)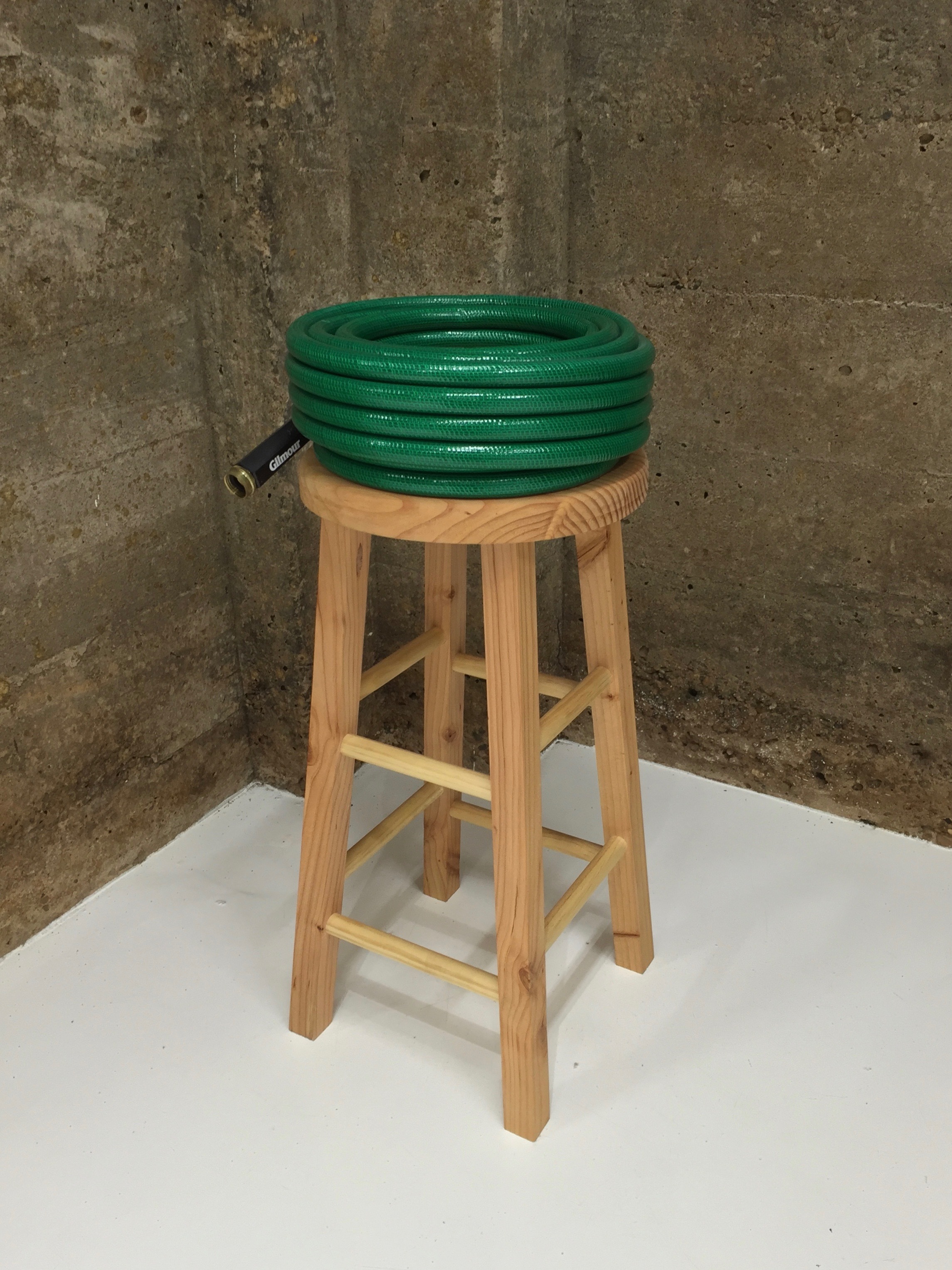 Haynes Riley, Pedestal (#5), 2016, Wood, Garden Water Hose, 30" x 12" x 12", from the An Attitude You Can Wear exhibition, Tops Gallery (June- August 2016)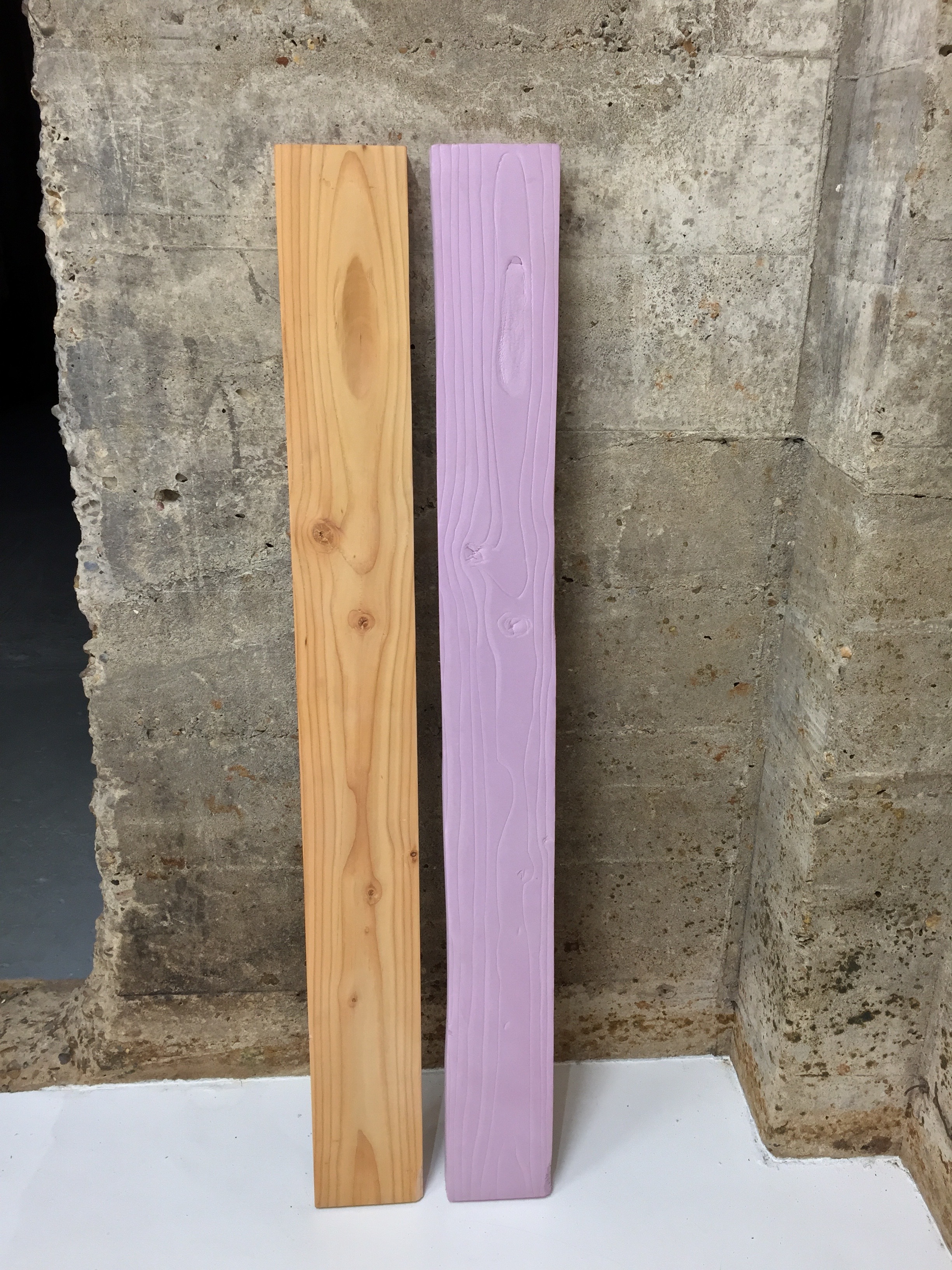 Haynes Riley, Untitled, 2016, Wood, Pink Foam, 48" x 11.5" x 1.5", from the An Attitude You Can Wear exhibition, Tops Gallery (June- August 2016)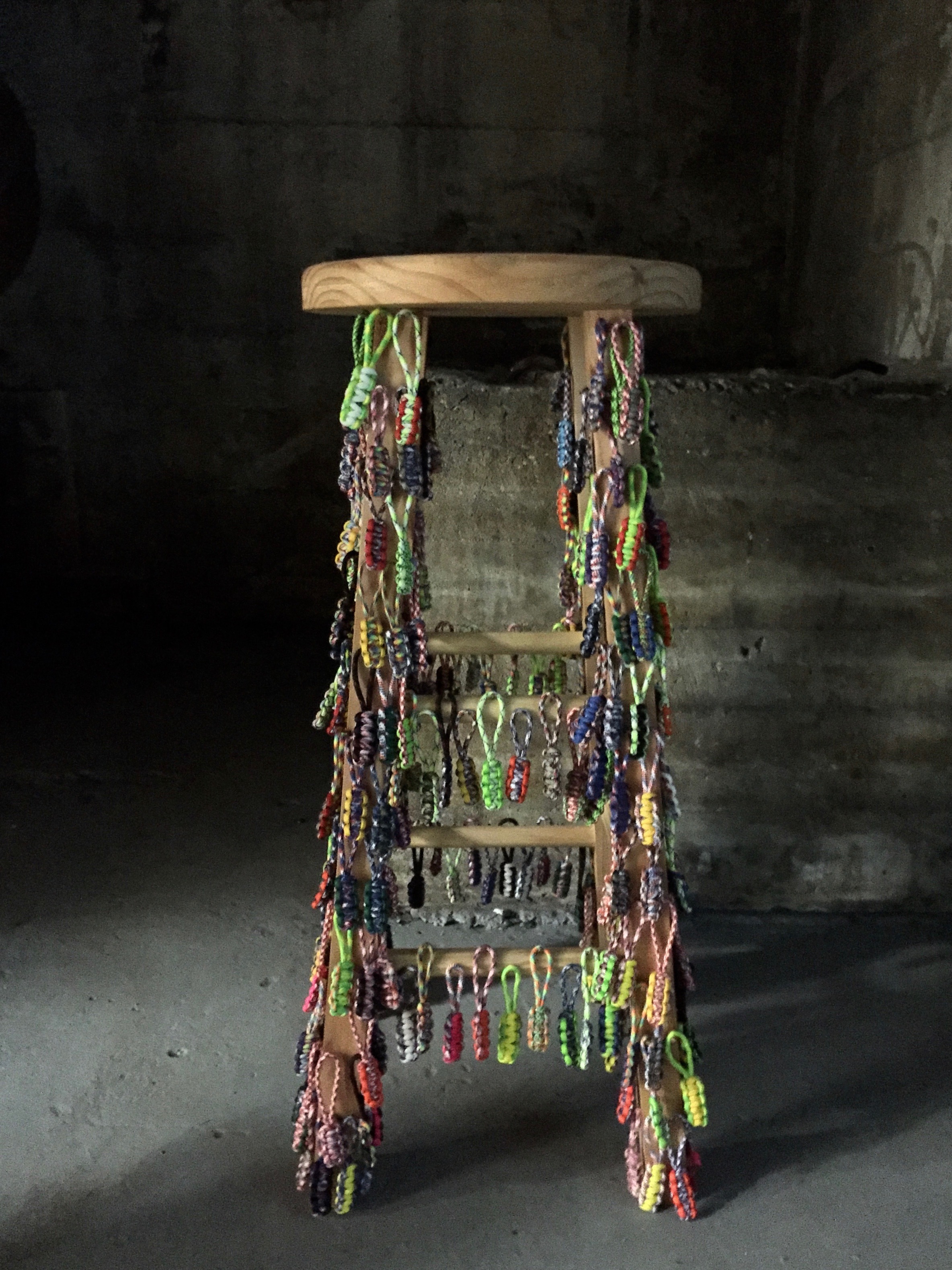 Haynes Riley, Pedestal (George), 2016, Zipper Pulls from Cam's Custom Paracords, wood, nails, 13" x 30" x 13", from the An Attitude You Can Wear exhibition, Tops Gallery (June- August 2016)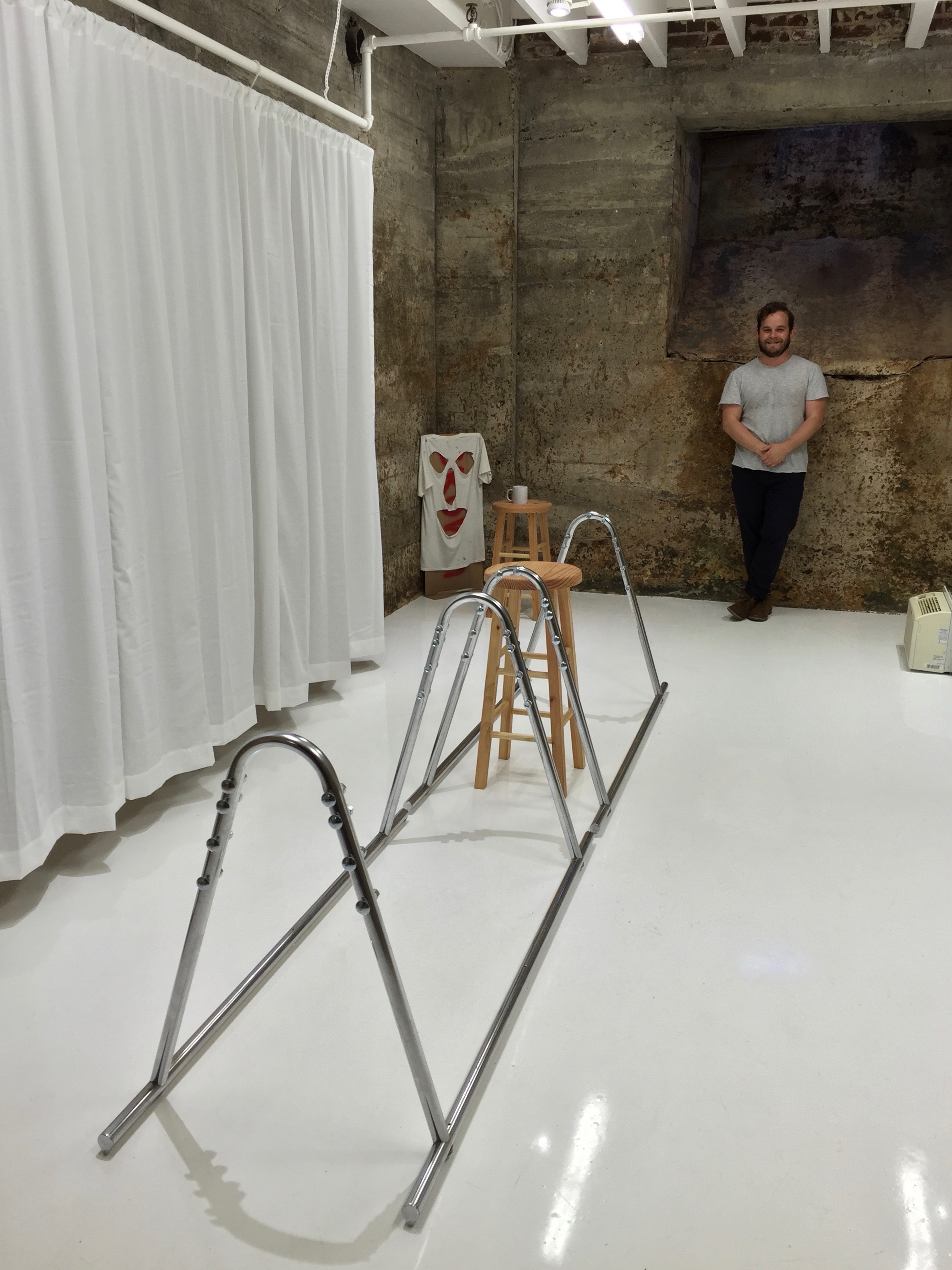 Haynes Riley, An Attitude You Can Wear exhibition - installation view with the artist, Tops Gallery (June- August 2016)