CONNECTOR INTERVIEW: NAZ CUGUOĞLU + MINE KAPLANGI
OCT. 20, 2016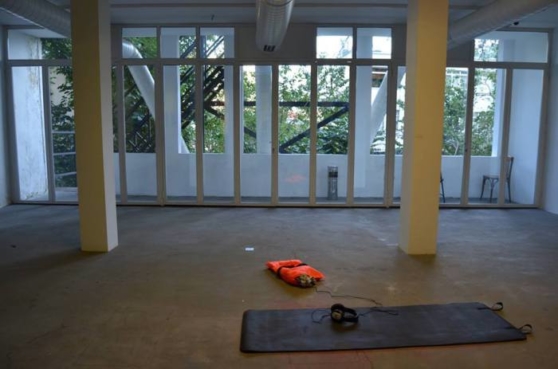 CONNECTOR INTERVIEW: NAZ CUGUOĞLU + MINE KAPLANGI
OCT. 20, 2016
Locate Arts: How did you get connected with Tennessee based curators and artists for the Asymmetric Kin project?
Naz Cuguoğlu: I met Jonathan Rattner when we were both at CeRCCa art residency in Llorenç del Penedes (Spain). We wanted to work on a project together. As he is a member of COOP Curatorial Collective (Nashville) and I am co-founder of Creative Çukurcuma art collective (Istanbul), we wanted to involve our communities in this project. He invited Paul Collins (member of COOP) and I invited Mine Kaplangı (co-founder of CC) as curators. Then as the curatorial team, we invited Michael Dickins, Kristi Hargrove, Jana Harper, Jonathan Rattner (Nashville), Erdal İnci, Ayşegül Süter, and Bahar Yürükoğlu (Istanbul) as artists to "Asymmetric Kin" collaborative project. We paired the artists depending on their artistic practices and they worked together and exchanged emails for six months. Then we had a show with the final works at Mixer Gallery (Istanbul) and Seed Space & COOP Gallery (Nashville). The conversation and collaboration have been the most important aspects for us during this process.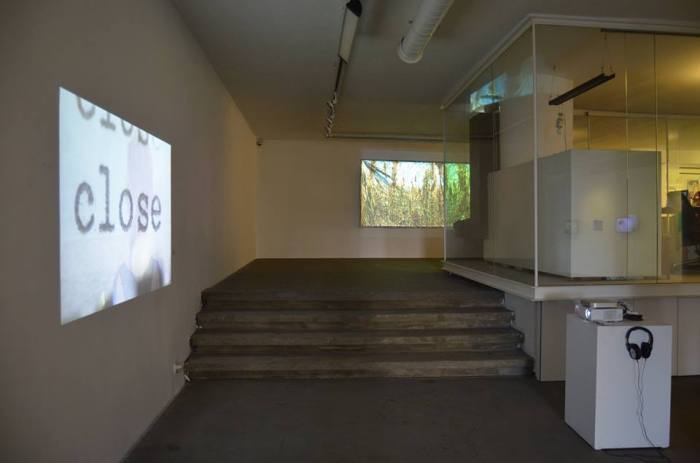 Asymmetric Kin exhibition at Mixer Gallery (Istanbul) - includes header image


LA: What has been most compelling about this project to you?
Mine Kaplangı: I think because of the time difference communication was tricky sometimes but other than this I think it was an incredible smooth and collaborative process for our side.
Naz Cuguoğlu: It was also compelling to work under the current socio-political situation both in US and in Turkey. Last year has been extremely difficult for us in Istanbul both as a result of bombings and also coup d'etat. Although it was sometimes difficult to continue our conversations and American artists ended up not being able to come to Istanbul, it was amazing to see the crowd at the opening in Istanbul and reunite in Nashville. It is great to feel the solidarity. Also, of course collaboration carries possible problems and risks in its nature. We have been talking a lot about this since we came to Nashville. And in one of our conversations, Jana mentioned that it is normal as it is for human relations. Not all collaborations work in the same quality and nature, but it is important to realize that it is okay and to focus on the advantages and possibilities they bring into art works and exhibitions.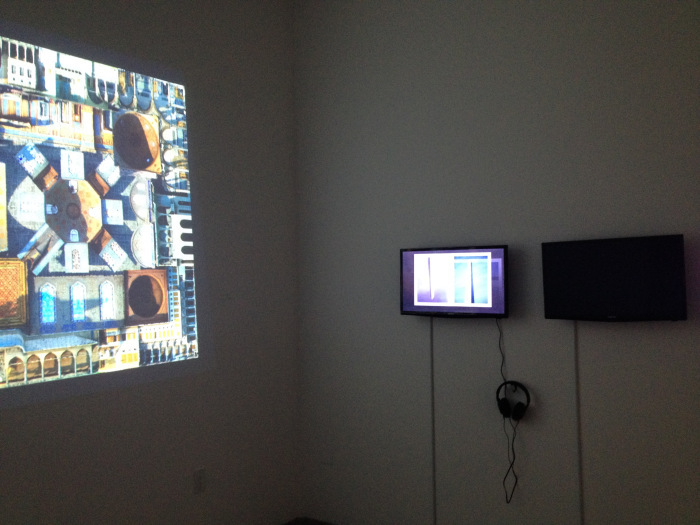 Asymmetric Kin exhibition at COOP Gallery (Nashville)


LA: Whose work are you currently most interested in from the Tennessee contemporary art scene and why?
NC: This week we have been having a few studio visits that were very much inspiring. Robert Scobey's books and paintings, Alex Lockwood's abstract sculptures from colorful materials, Paul Collins's paintings inspired by his daily experiences and Jana Harper's works exploring the gesture of flipping something over to examine its non-dominant side have been all very inspiring. We also very much enjoyed attending "Nashville Artists Drinking Beer" activity organized by COOP, with many artists presenting their works in-progress.
Jana Harper, Fisher Price Farm Set, photograph, 18 x 24" (2015)


LA: What artist are you most intrigued by right now (from anywhere)?
MK: I'm currently doing a research for an exhibition project on "botanics". So lately I'm triggered by recent works of Japanese artist Macoto Murayama.
NC: I just visited Pina Bausch's exhibition at Martin Gropius Bau in Berlin before coming to Nashville. I am very much inspired by her methodology, traveling to another country to question the familiar to look at the seemingly known in a different light, focusing on personal encounters with other people. Also, being interested in individual personalities and being keen for every dancer to present themselves on the stage, forming a choreography by selecting their personal responses to specific matters… I think we have a lot to learn from her methodology as collaborators and curators.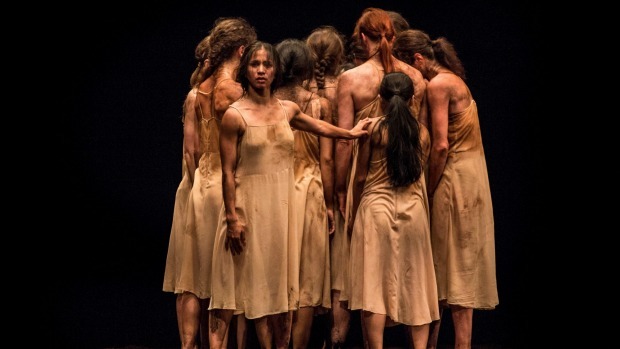 Performance of the Pina Bausch piece "Das Frühlingsopfer"


LA: What current issue(s) do you think are affecting today's contemporary art conversation?
MK: sounds cliche but yet as a solid fact - I would say mainly politics, censorship, then rising & pullulating of digital technologies.
NC: I'd agree with that!
LA: What was your favorite artwork when you were a child?
MK: As far I remember my family had these Japanese hand made ink drawings on silk, they were rather mesmerising.
NC: I was driven by the drawings and engravings in encyclopedias.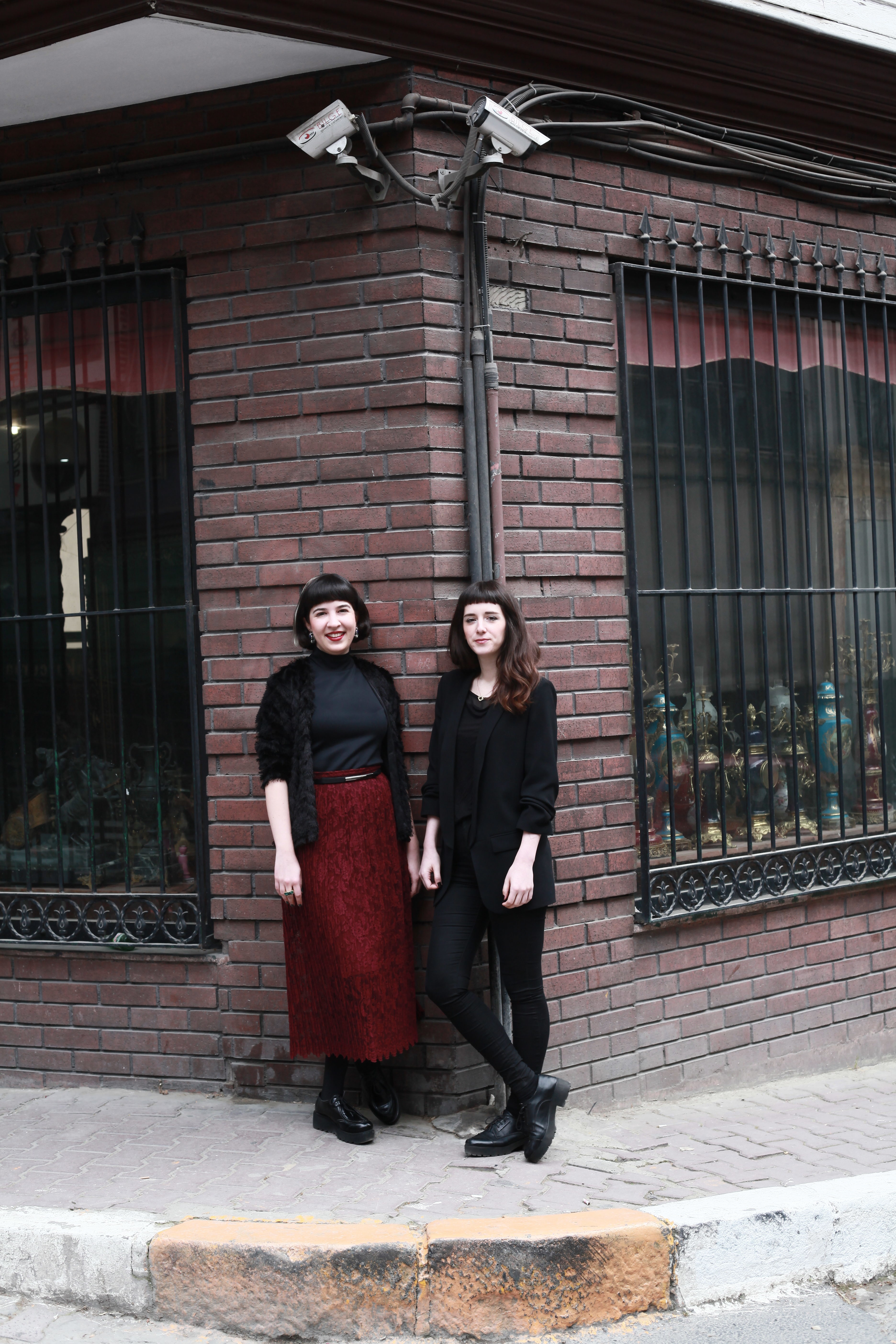 Naz Cuguoğlu (left) and Mine Kaplangı (right)


* Images courtesy of Naz Cuguoğlu, Mine Kaplangı, and Jana Harper.
** Asymmetric Kin will remain on view at COOP Gallery & Seed Space until October 29, 2016.
Naz Cuguoğlu is a freelance curator and art writer based in Istanbul. She received her BA in Psychology and MA in Social Psychology focusing on cultural studies at Koç University. She writes art critics and conducts interviews for various online and published magazines. She is the co-founder of Creative Çukurcuma; co-director of IdentityLab Project (SWE & TR); and works as program manager at Zilberman Gallery Istanbul & Berlin. She took part in CerCCa art residency program (Spain).

Mine Kaplangı is the co-founder of Creative Çukurcuma. She is currently working as an artist representative and curator at BLOK art space in Istanbul. She received her bachelor degree in Philosophy in Istanbul University and MA (Certificate Program) in Philosophy of Arts & Aesthetics in Bologna University/ DAMS Faculty. She is also working as a freelance editor for Artul Living, Istanbul and a Berlin based contemporary art platform called Artfridge.
Creative Çukurcuma is a non-profit art initiative based in Istanbul, Turkey. It was founded by Naz Cuguoğlu and Mine Kaplangı in 2015. Founded in response to a need for building a platform generating progressive dialogues and discussions on contemporary art, it aims to rebuild the nearly-forgotten 'neighbor' experience among the new generation through forming collaborations locally and internationally.
These so-called neighbors for the initiative constitute of art centers, project-based spaces, art galleries and all other kinds of collaborative creative working spaces both in the neighborhood as well as out the neighborhood, thanks to its constantly growing local and international network. It focuses on providing its members and networks with an opportunity to learn about each other's ongoing projects, exhibitions and activities and to collaborate and expand their horizons. It is a cumulative announcement board open to everyone. There will be periodical seminars, exhibitions, talks and performances organized by Creative Çukurcuma and announcements about projects taking place in and out the neighborhood.