CONNECTOR INTERVIEW: GARY YEH OF @ARTDRUNK
OCT. 27, 2016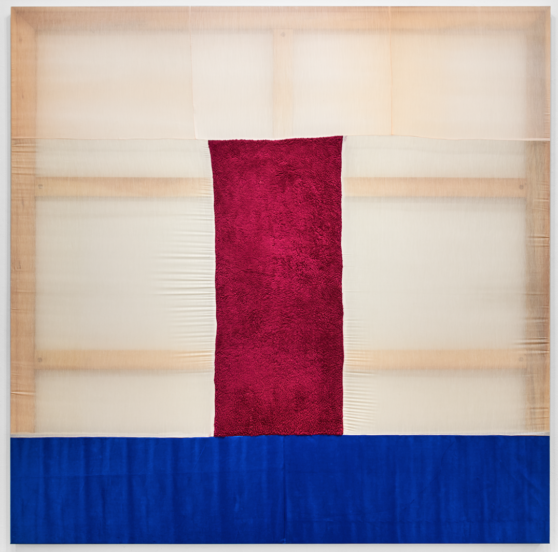 CONNECTOR INTERVIEW: GARY YEH OF @ARTDRUNK
OCT. 27, 2016
Gary Yeh is a senior at Duke University studying art history and economics. He developed an interest in contemporary art after visiting an Yves Klein retrospective at the Hirshhorn Museum in Washington, D.C. Since then, Gary has engaged more directly with the art community by supporting emerging artists, traveling to art fairs, and running an online art gallery in high school. He currently manages ArtDrunk, an Instagram account with over 20k followers and serves as a co-chair on the student advisory board of the Nasher Museum of Art at Duke University.
---
Locate Arts: What compels you to engage with contemporary art?
Gary Yeh: The artists. My first and foremost goal is to be able to collect art, but what drives me to do so are the relationships I have built and new ones I hope to develop. There is so much more to art than an object inhabiting a space, and as a collector, the only way for me to really connect to an artwork is to know the artist deeply and to understand the motivation and vision driving their work. It's funny because often times my favorite studio visits are the ones when we don't even talk about the artist's work – we simply chat as good friends, catching up on any recent travels or must-see exhibitions. Nowadays, when I look at the artworks that hang in my room, I see the culmination of these relationships and truly feel that I am supporting the work of my friends rather than just buying decoration for my walls. This opportunity to develop a strong connection with the artist is unique to contemporary art and what compels me most to engage with it.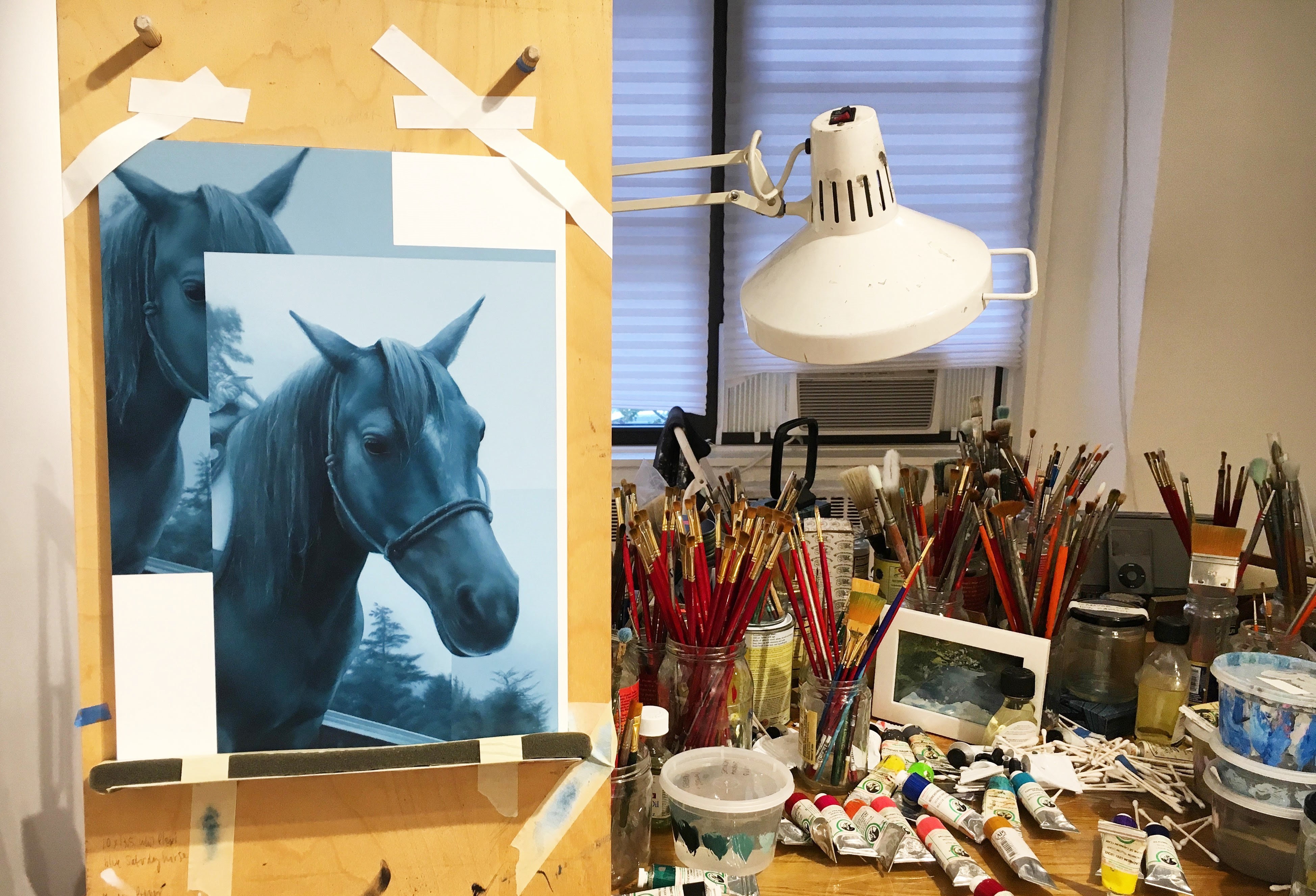 Studio visit with Andrew Sendor, a good friend and artist. Credit: Gary Yeh


LA: After exploring locatearts.org, what is most intriguing to you about Tennessee's contemporary art scene?
GY: I am excited by the caliber and diversity of exhibitions in Tennessee. Within the next month, for example, shows with Jaume Plensa, Kara Walker, and Yinka Shonibare, huge artists in the global contemporary art scene, are complemented by tens of shows with emerging artists who vary widely in style. Typically, this depth of exhibitions is only seen in large cities like New York and Los Angeles, an indication that the art scene in Tennessee is burgeoning. I am curious, however, to see how this trend will continue to develop. Will regional artists move out of Tennessee once they reach a certain level of popularity? Or will the collector base grow to match the supply and help create the next contemporary art mecca?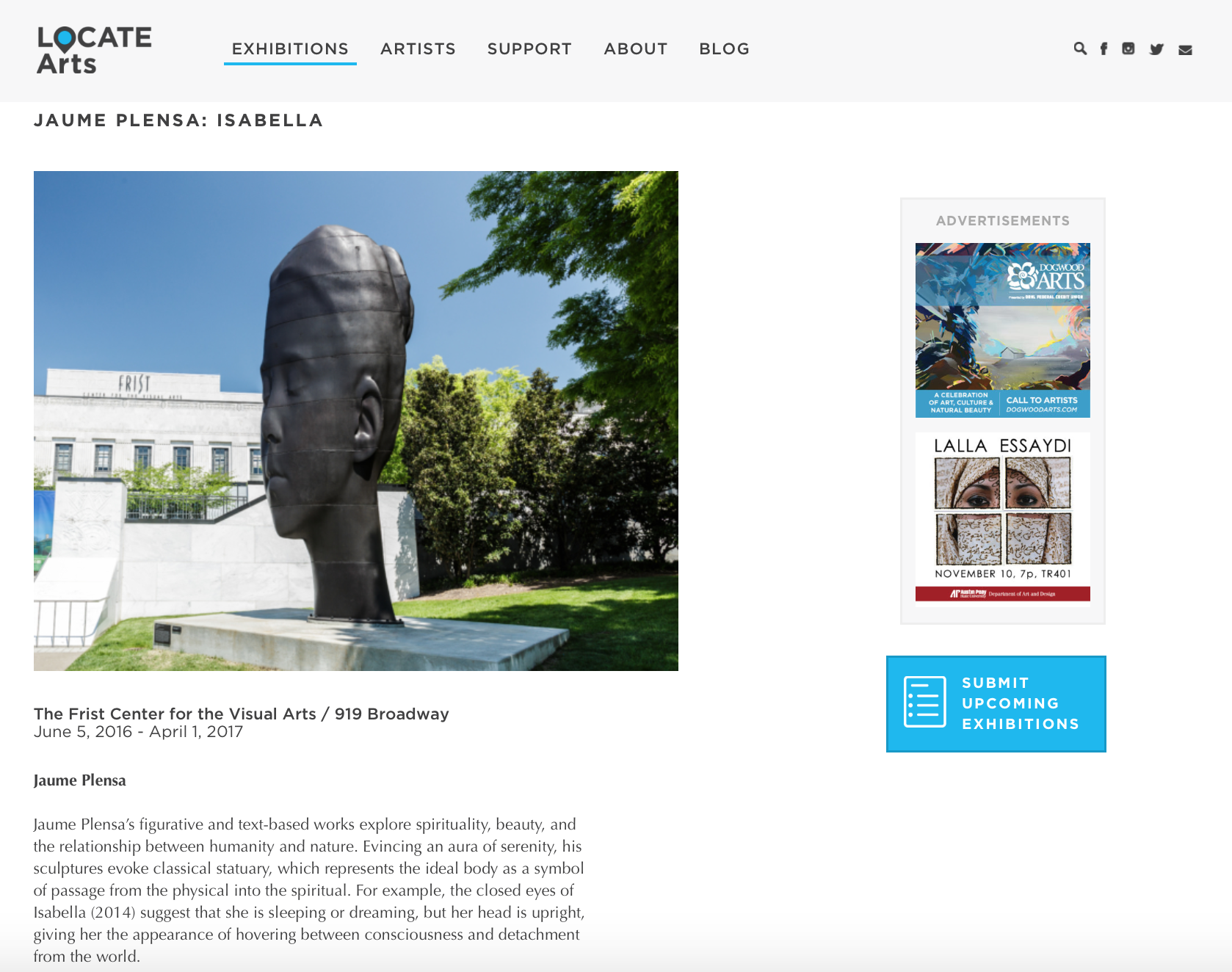 LA: What Tennessee artist stands out to you?
GY: Natalie Petrosky from Knoxville has an incredibly versatile visual language – some works have gestural lines while others are much more minimal. I especially enjoy her use of fabric, which has recently been a popular medium and one that I am drawn to for its tangibility. In her artist statement, Petrosky talks about how she can remember the way the fabrics felt, as if each fabric tells a story, physically infused with her experiences in their stains. This relates to my appreciation of contemporary art and seeing the history of a work incorporated into the final product.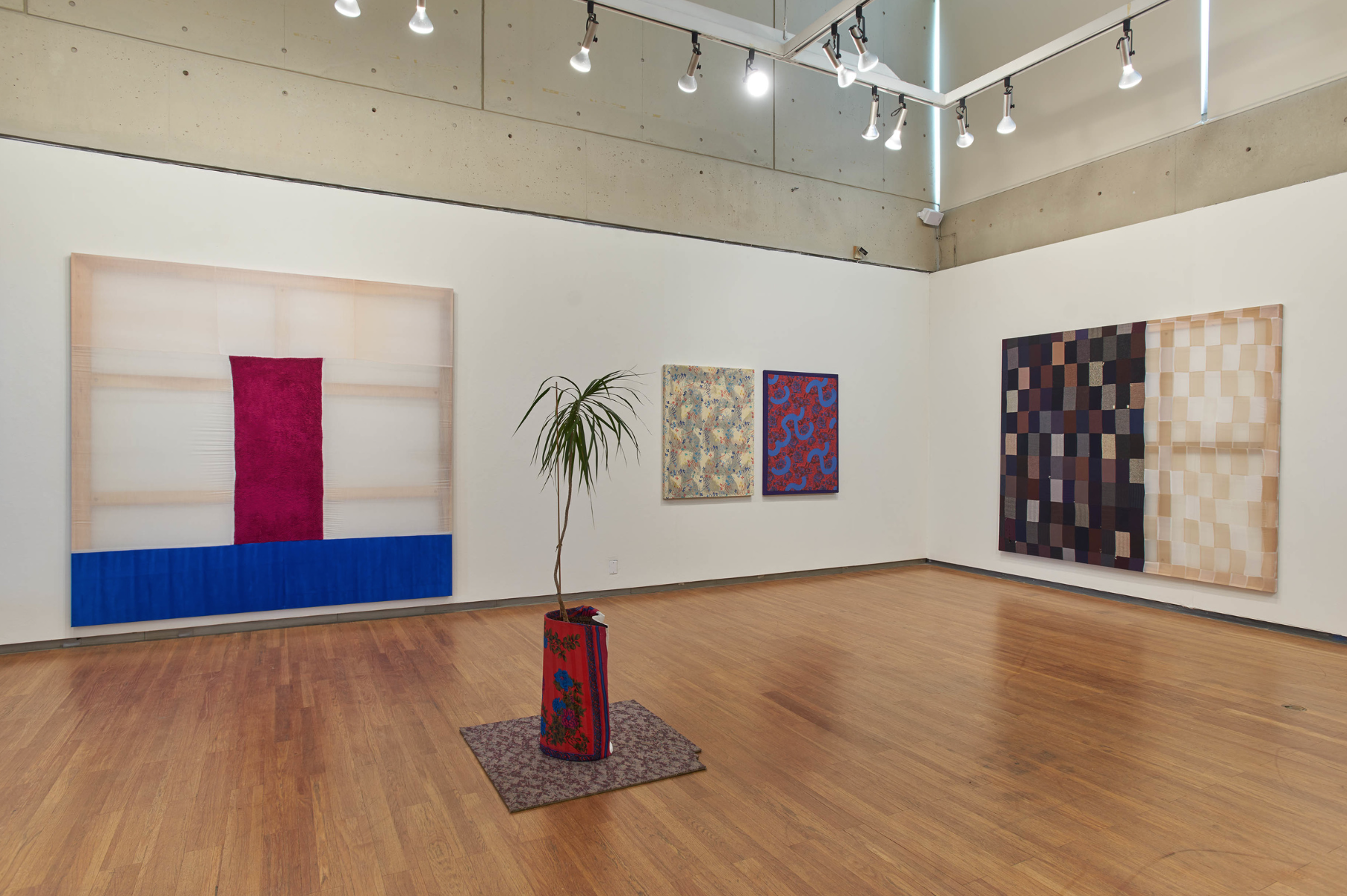 Natalie Petrosky, installation view of MFA Thesis Exhibition (* also seen in header photo titled "La Luz")


LA: Do you think you would be up for a trip to Tennessee to see some contemporary art in person? (We would be happy to be your tour guide.)
GY: Yes, absolutely! Adding it now to my list of art destinations to visit.
LA: What artist are you most intrigued by right now (from anywhere)?
GY: I love the work of Ryan Nord Kitchen, a Brooklyn-based artist. He paints small, intimate landscapes with a relatively minimal but effective palette – a refreshing sight amidst the recent flood of highly abstract, process-based artworks. His first solo exhibition in New York was also reviewed by Roberta Smith in the NY Times, so he is certainly on the rise!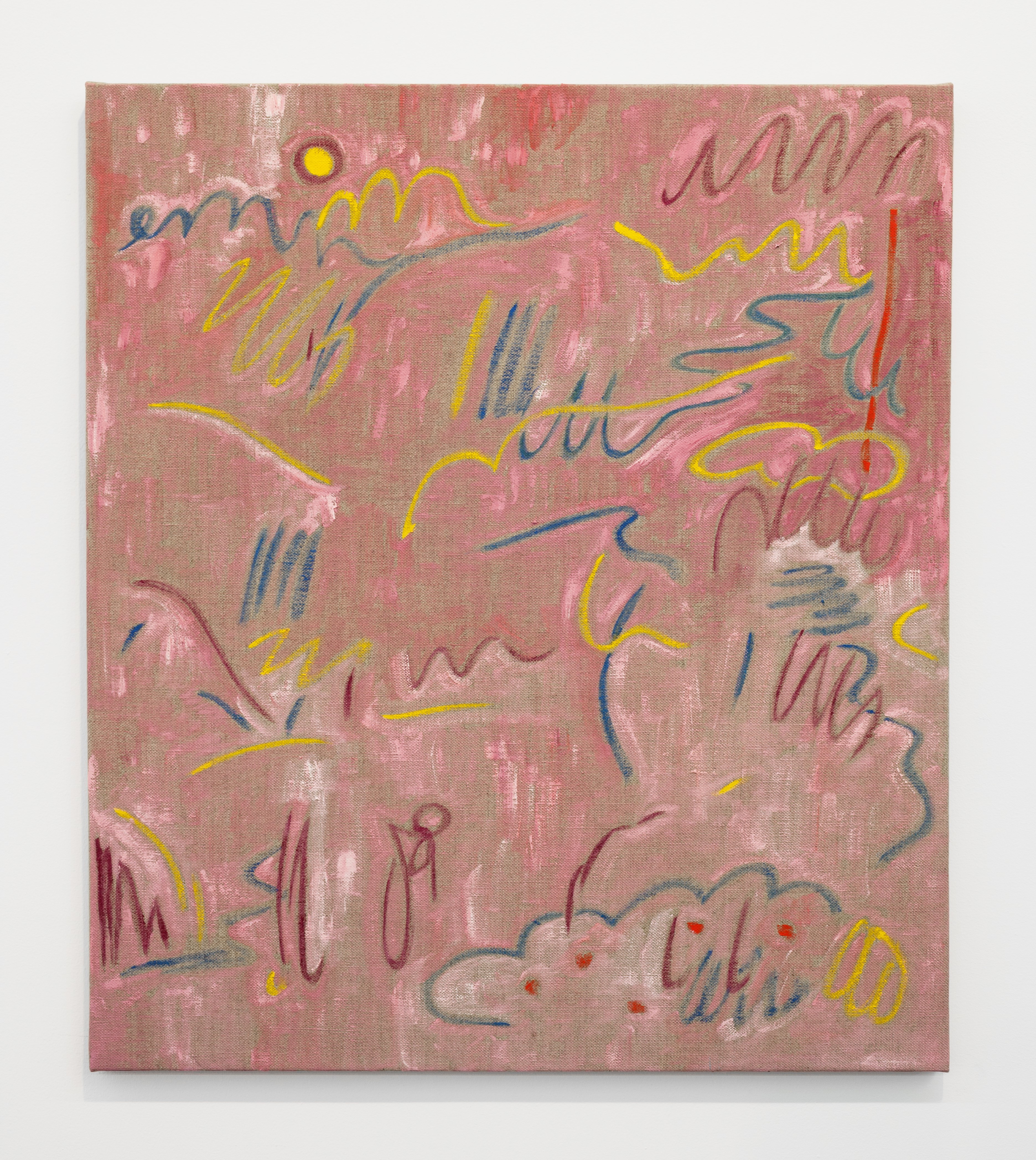 Ryan Nord Kitchen, Fence Gate, 2016. Credit: Courtesy the artist and Nicelle Beauchene Gallery


LA: Do you have any advice for people who want to begin collecting contemporary visual art, but don't know where to start?
GY: An online resource like Artsy.net was particularly useful when I first started collecting. Their website provides exposure to individual artists, galleries, and general art news, organized in a way that enables efficient browsing. Early on, one of the most important pieces of advice I received was to see as much art as possible – the goal being to identify patterns in my own taste. Of course, there is no substitute for seeing art in person, but viewing art digitally is a quick way to gauge your likes and dislikes without needing to invest too much time visiting galleries for hours, only to find one or two artists that pique your interest. Artsy.net will generally offer recommendations when you click on an artist's work, further helping to connect the dots and expand your scope of art.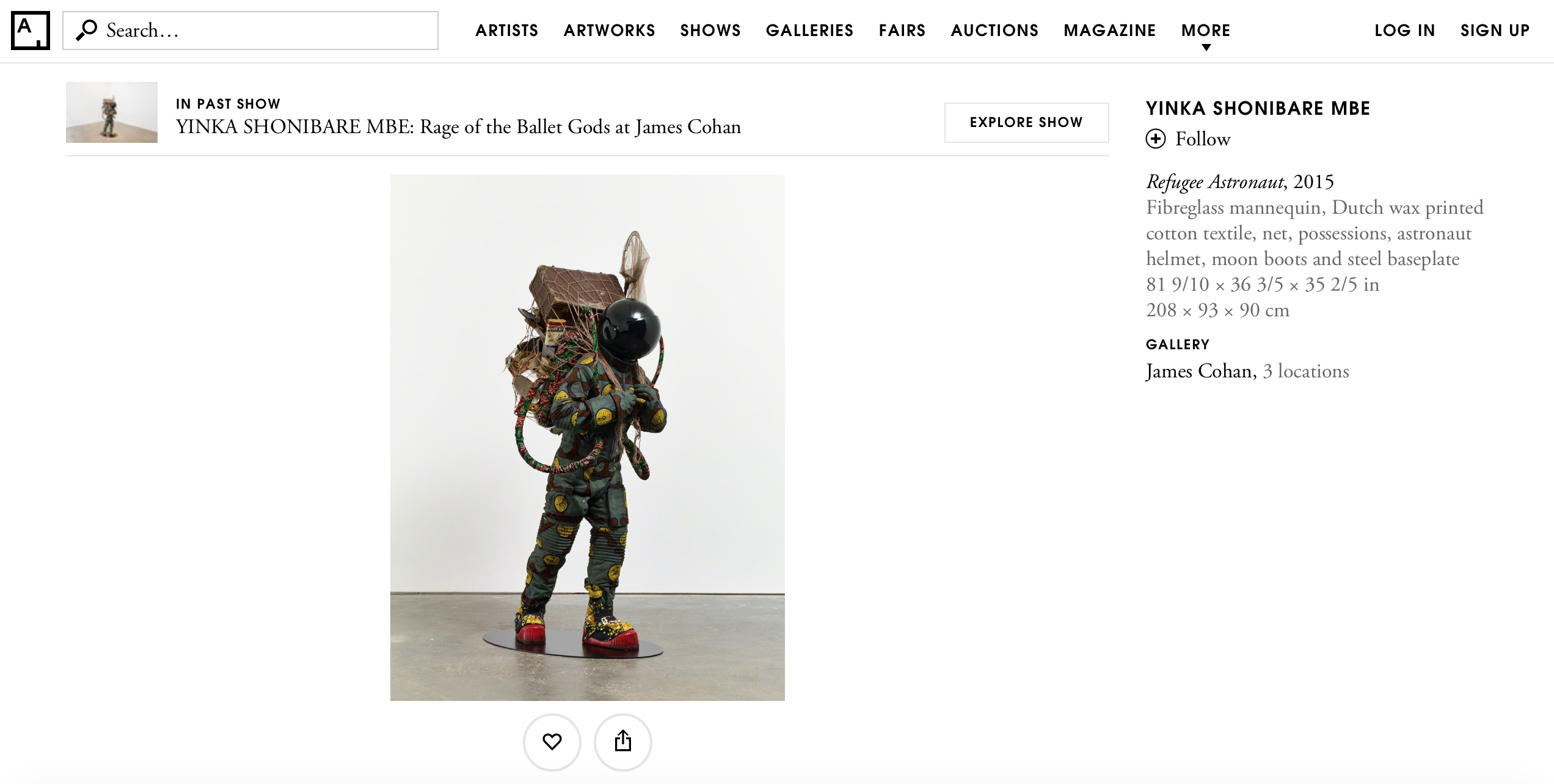 LA: What was your favorite artwork when you were a child?
GY: Before I fell for contemporary art, my favorite work was Vincent van Gogh's House at Auvers (1890) at The Phillips Collection in Washington, D.C. I have a postcard from that visit, which has served as a constant reminder of its pure, stupid beauty. The painting truly takes the viewer into the field, where you can almost feel the wind blowing and rustling through the wheat. Although my tastes in art have changed since first seeing House at Auvers, I continue to find myself drawn to new works of art that contain similar aesthetics of color and texture – surely a testament to the impact that van Gogh's work has had on me.
Vincent van Gogh, House at Auvers, 1890, from The Phillips Collection