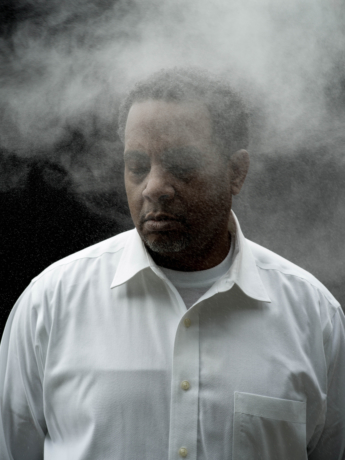 Exhibitions
Y'ALL DON'T HEAR ME: THE BLACK APPALACHIA
Amanda Banks
Jabari Browne
Kamau Bostic
Kywaun Davenport
Laiza Fuhrmann
Nikki Giovanni
Genesis The Greykid
Vandorn Hinnant
Frederick Johnson
Ashley Jones
Mary Martin
Charlie Newton
Iantha Newton
Mikael Owunna
Travis Prince
Walter Reap
Justin Rocha
RaMell Ross
Jessica Scott-Felder
Larry Silver
Myke 'Murda' Stallone
Moses Sumney
Raymond Thompson
Carrington Ware
Crystal Wilkinson
Coco Villa
ETSU Art & Design and Tipton & Slocumb Galleries' Student Activities Allocation Committee (SAAC) Collaborative Project present Y'all Don't Hear Me: The Black Appalachia curated by alumna Kreneshia Whiteside-McGee featuring 26 multimedia artists, poets and musicians from the 13 states of the Appalachian region. Funded by the Arts Project Support from the Tennessee Arts Commission, Bravissima: Women Sponsoring the Arts and East Tennessee Foundation's Arts Fund, the multivenue exhibitions are on display from August 18 to September 26 at Slocumb Galleries and September 1 to October 7 at Tipton Gallery.
Curator Whiteside-McGee explained the title Y'all Don't Hear Me, was inspired by his grandfather pastor and as "statement by someone who feels disregarded" and to her, that resonates with the Black Appalachian community who are often invisible. She explains, "you don't hear us because you're not listening; you're not listening because you don't know we exist. I want to amplify our narrative and remind people that there are quality artists creating in the mountains."
The public engagement events include the opening and closing receptions at Tipton Gallery on September 2 and October 7, First Fridays from 6 to 8 p.m. and the film showing of Academy-nominated 'Hale County This Morning, This Evening' by RaMell Ross on September 14, Wednesday at the Ball Hall Auditorium at 7 p.m. with reception at Slocumb Galleries at 6 p.m. Face painting and performance by Infinity Reggae during UMOJA Festival on September 10, Saturday from 12 to 8 p.m. at the Kings Common Park, Downtown Johnson City. Lastly, prominent Black Poet Nikki Giovanni will also present a poetry reading followed by Q&A and book signing on September 20, Tuesday at Brown Hall Auditorium, ETSU campus from 6 to 8 p.m.
To address the issue of (in)visibility of the Black mountain community, the curator selected works relating to five major principles that were central in her research about the region: Family, Spirituality, Labor, Sustainability (Land), and Pride. Though not strictly applicable to only African-Americans, these values also apply to the wider Appalachian culture as a whole, thus, she opted to engage the viewers "through era-curation to emphasize their longevity over generations, proving that they're still being exercised today and more than likely to be continued in the future." The multimedia exhibitions are curated into three eras, Past, Present and Future with inspirational texts from the collection of poetry by Nikki Giovanni and Crystal Wilkinson. The eras are grouped around 60-year intervals, aligning with historic moments of Black excellence such as the Black Power movement of the 60's Past at Tipton Gallery; the Present's Black Lives Matter movement of 2020 and the Future, 2082, projected based on our current trajectory of advancing technology and efforts to reconnect with our roots, both at Slocumb Galleries.
The Y'all Don't Hear Me: The Black Appalachia exhibitions and public events are interdisciplinary collaborations with the ETSU Black American Studies, the Bert C. Bach Written Word Initiative, College of Arts & Sciences' Office of the Dean, the Mary V. Jordan Multicultural Center, Department of Appalachian Studies, Language Culture Resource Center, Film & Media Studies, Radio, TV & Film (RTVF), Equity & Inclusion, UMOJA, The Bottom Knox, Sankofa Fund, Black Faculty & Staff Association and the Langston Centre.
For additional information about the exhibitions, contact ETSU Tipton & Slocumb Galleries Director Karlota Contreras-Koterbay via email contrera@etsu.edu. The Slocumb Galleries are located at 232 Sherrod Drive, ETSU campus, open weekdays from 9 a.m. to 5 p.m.; Tipton Gallery is located at 126 Spring Street, Downtown Johnson City, open Thursdays and Fridays 5 to 7 p.m., and by appointment. For disability accommodations, call the ETSU Office of Disability Services at (423) 439-8346.
---
image: "Appalachian Ghost: The Dust (#1)" photograph by Raymond Thompson Jr.