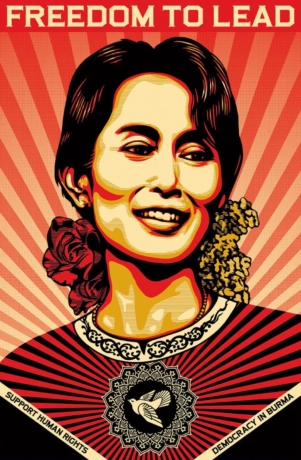 Exhibitions
WOMEN'S RIGHTS ARE HUMAN RIGHTS: INTERNATIONAL POSTERS ON GENDER-BASED INEQUALITY, VIOLENCE, AND DISCRIMINATION
Acquah, Ophelia
Arambarri, Educardo Barrera
Bakal, Scott
Black, R
Boelts, Eric
Buchanan, Nigel
Carrasco, Barbara
Catacora_Bruno Raul Rivera
Cervantes, Melanie
Cole, Trudy
Crabapple, Molly
Dee, Meaghan
Drewinski, Lex
Eidrigevicius, Stasys
Fabrica/WHO
Fairey, Shepard
FCB Kobza
Fischer, Brooke
Flunger, Michelle
Foda, Ashraf
Gillon, Nicolas
González, Alejandro Magallanes
Hekmati, Sonia
Hom, Nancy
Homework_Jerzy Skakun & Joanna Gorska
Horiuchi, Lourdes Zolezzi
Joe Public
JWT Tokyo Japan
Karić-Hadžiahmetović, Dalida
Kath, Gitte
Kichka, Michel
Korolovszky, Anna
Kubica, Sebastian
Kunz, Anita
Kuribayashi, Takayuki
Laboratory of Social Advertising
Legendre, Yann
Lemel, Yossi
McNamara, Julie
Memac Ogilvy Dubai
Mena, Antonio
Morales, Ricardo Levins
Norling, Jane
Osorio, Arturo
Ozis, Selcuk
Papaefstathiou, Maria
Porlan, Miguel
Raffin, Julie
Rastegari_Amirhossein
Raye, Robynne/Modern Dog Design Co.
Reghunath, Charutha
Reisinger, Dan
Rodriguez, Favianna
Rypesc-Kostovic, Iwona
Saatch & Saatchi Singapore
Saatchi & Saatchi Zürich
Sabogal, Jessica
Scorsone, Joe & Drueding, Alice
Sdralevich, Teresa
Sharaf, Mohammad R.
Shih, Sophia Ling-Hung
Sorensen, Jen
Sosa, Elmer
Suefusa, Shino
Sun, Byoung-il
Taproot Dentsu
Tartakover, David
Tashakori, Parisa
Thompson, Michael
Vargas, Moisés Romero
Volontaire
Wein, Ewa
Wolfensohn, Nelu
Wolna, Maja
Y&R Dubai
Zhang, Yong
4:30–6:00 P.M.

DIVERSE DISCUSSIONS: WOMEN'S RIGHTS ARE HUMAN RIGHTS
Creating dialogue is a vital function of the visual arts. Artists
and designers create works that expose, challenge, and confront
social or cultural systems. These systems define the individual
lived experience, but are built upon the complex intersections of
the human condition. To explore this complexity, scholars from
across ETSU will share their expertise and engage in a dialogue
inspired by the visual arts.
ROUND-TABLE CHAIR
Johnathon Strube
Assistant Professor, Graphic Design
ROUND-TABLE PARTICIPANTS
Martha Copp, PhD
Professor of Sociology and Graduate Coordinator
Julia Dodd, PhD
Assistant Professor, Psychology; Director, STARH Lab
Heidi Marsh
Executive Aide and Adj. Faculty,
Women's, Gender and Sexuality Studies
Chelsea R. Wessels, PhD
Assistant Professor, Co-Director of the Film Studies Minor
Brittany Wilkins, PhD
Associate Professor, MSW Program Director
EXHIBITION & EVENT SPONSORS
• COLLEGE OF ARTS & SCIENCES OFFICE of EQUITY & INCLUSION
• THE BLACK AMERICAN STUDIES PROGRAM
• DEPARTMENT of ART & DESIGN
• REECE MUSEUM