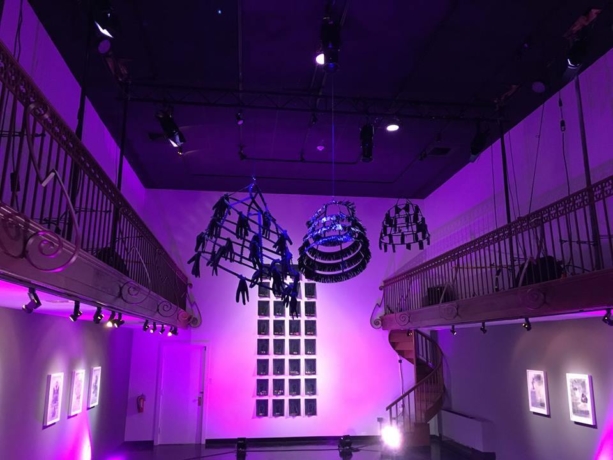 Exhibitions
THIS AIN'T NO CAKEWALK
Woody Register, César Leal, Thom Heyer, Courtney World
Woody Register, Francis S. Houghteling Professor of American History and director of the Project on Slavery, Race and Reconciliation, will speak about the history and popularity of cakewalk in Sewanee.
César Leal, conductor of the Sewanee Symphony Orchestra and assistant professor of music, will follow the tradition to fin-de-siècle Paris, and describe the genesis of his collaborative project with artist Thom Heyer.
Performing as Master of Ceremonies, Thom Heyer will guide audience members into the UAG for a spectacular musical and dance performance, featuring Assistant Professor of Dance Courtney World and her students.