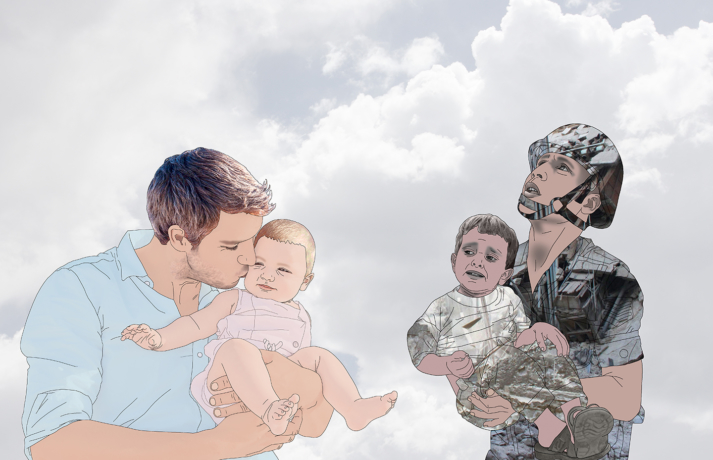 Exhibitions
THE 2016 FL3TCH3R EXHIBIT: SOCIAL & POLITICALLY ENGAGED ART
The FL3TCH3R Exhibit in partnership with the Reece Museum and the Fletcher H. Dyer Memorial Scholarship proudly present The 2016 FL3TCH3R Exhibit: Social & Politically Engaged Art exhibiting from October 10 to December 16, 2016, at the Reece Museum on the ETSU campus. Dr. Eric Avery is this year's juror.
On October 27 at 4 p.m. a public lecture by juror Dr. Eric Avery will be held in Rogers-Stout Hall and a reception will follow at 6 p.m.
The FL3TCH3R Exhibit is a national juried exhibit focused on socially engaged and politically motivated art is now in its fourth year. Socially and politically engaged art has been integral in creative expression since the beginning of visual arts. This exhibition explores the current trends and trajectory in this field and these collective creative works hopefully serve as an avenue or agent for societal transformation and exposure of social and political points of view. The goal is to recognize and advance this endeavor by providing a venue for the exhibition of socially and politically engaged art. Furthermore, the exhibit's proceeds will fund the Fletcher H. Dyer Memorial Scholarship that will eventually benefit ETSU Art & Design students and will be endowed through the ETSU Foundation.
The exhibition is in memory of former ETSU student Fletcher H. Dyer, age 22 who was lost too soon in a motorcycle accident on November 5, 2009. As an artist and graphic designer, Fletcher created works that addressed social and political issues that concerned him through visual means. Fletcher's work embodied a purposeful, deliberate perspective and it was his personal endeavor to employ art as social commentary. Fletcher was a senior in the Department of Art and Design at East Tennessee State University (ETSU) under the Bachelor of Fine Arts program with a concentration in Graphic Design. Fletcher won 5 ADDY awards locally and one SILVER district ADDY award. To find more about Fletcher, visit: http://fletcherdyer.com.
For more information, contact Wayne or Barbara Dyer at bhdyer1@aim.com or call 423.534.9827.

Image credit: Companions 8 by Deborah Rockman, Digital Drawing (Digital Laser Print) Printed on Mylar (2016)