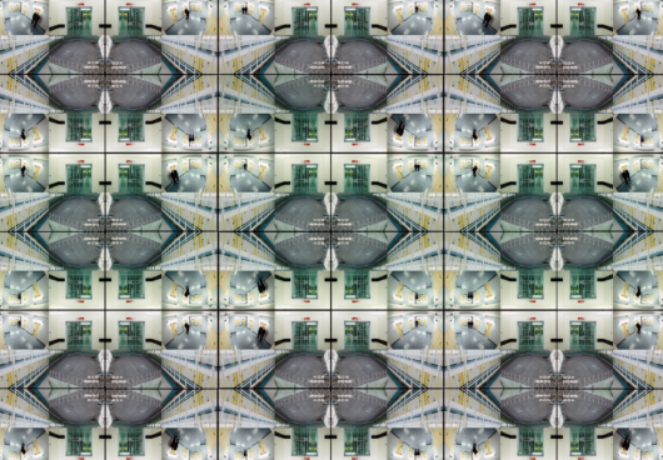 Exhibitions
RUMORS OF NECESSITY: ASIANX ARTISTS
Paul Pak-hing Lee, Richard A. Lou, Emily Hanako Momohara, Sisavanh Phouthavong, Hong-An Truong
The ETSU Department of Art & Design and Slocumb Galleries proudly present Rumors of Necessity: Asianx Artists from October 17 to November 15, 2019 at the Tipton Gallery. The First Friday reception is on November 1, from 6 to 8 p.m., with artists Paul Lee, Sisavanh Phouthavong and performance by curator Alejandro Acierto.
Curated by Filipinx artist Acierto, Rumors of Necessity is "an exhibition that positions Asian American bodies in relation to conditions of surveillance, militarization, and exclusion in an era of ongoing wars along the US border and abroad. Hinged on the notion of the rumor where contemporary anxieties around difference have often been the result of mis-information, this exhibition draws on contemporary Asian American artists in Tennessee, Ohio, North Carolina and the archive to articulate strategies of the state to enact corporeal control through militarization and exclusion." Featured artists are Tennessee-based Paul Pak-hing Lee, Richard A. Lou, and Sisavanh Phouthavong with Hồng-Ân Truong and Emily Hanako Momohara. The curator describes the works in the exhibition to be in "direct conversation with Tennessee's racialized past where their work will be paired alongside images and ephemera from the era of Japanese internment at Camp Forrest in Tullahoma, TN and with the establishment of confederate monuments that remain erected to this day."
The exhibition is funded by the East Tennessee Foundation (ETF) Arts Fund, ETSU Student Activities Allocation (SAAC) Funds, and the Tennessee Arts Commission's Arts Project Support (APS) Grant. The Tipton Gallery is located at 126 Spring St., Downtown Johnson City. Gallery hours are Thursdays and Fridays, 5 to 7 p.m., First Friday receptions from 6 to 8 p.m., and by appointment. For more information, please email Slocumb Galleries' Director' Karlota Contreras-Koterbay at contrera@etsu.edu or call/text 423.483.3179.