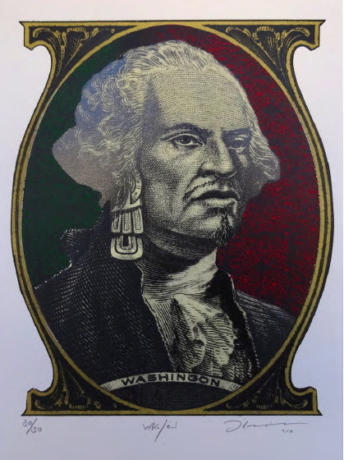 Exhibitions
NI DE AQUÍ NI DE ALLÁ / NEITHER HERE NOR THERE: CONTEMPORARY MEXICAN PRINTMAKING ON BOTH SIDES OF THE BORDER
Francisco Alonzo
Alan Altamirano
Julia Caporal
Chema Chino
Juan de Dios Mora
Fernando de Leon
Janet Diaz
Sebastian Gallegos
Armando Gomez
Gabriela Gonzalez
Abraham Gonzalez Pacheco
Rogelio Gutierrez
ISTO
Rosalie Lopez
Miguel Ledezma
Emmanuel Lopez Lopez
Xilberto L. Nunez
Gabriela Martinez
Carmen Razo
Coral Revueltas
Humberto Saenz
Alejandro Villabazo
Anthony Ortega
The ETSU Department of Art & Design and Slocumb Galleries in conjunction with the Corazon Latino Festival, ETSU Multicultural Center, Language & Culture Center, Civility Celbrations, Artlandia, Urban Redevelopment Alliance and the Tennessee Arts Commission's Arts Build Community (ABC) Grant present Ni De Aquí Ni De Allá / Neither Here Nor There: Contemporary Mexican Printmaking on Both Sides of the Border curated by Mexican American artist Rogelio Gutierrez. The opening reception is on April 7, First Friday from 6 to 8 p.m., at Tipton Gallery, exhibition runs until April 28.
Arizona-based Chicano artist Rogelio Gutierrez organized the Ni De Aqui, Ni De Alla print exchange project inspired by printmaking as art form and form of agency. He stated, "throughout history, printmaking has acted as a cooperative and democratic art form. Mexican printmaking in particular has a rich tradition of providing a vehicle for social reform that has influenced generations of artists from around the world. From El Taller de Gráfica Popular to the DIY printshops of today, this tradition continues. The contemporary Mexican printmaking scene is vibrant and vast, both in the U.S. and Mexico."
This portfolio features 22 contemporary Mexican printmakers from both the U.S and Mexico. The exchange unites artists that have similar cultural backgrounds despite efforts made by politicians that aim to stratify populations. Curator Gutierrez describes the prints to "not only reflect issues concerning today's Mexican/Mexican-American, but also shed light on border issues, the ever-changing face of this nation, and the relationship we have with neighboring Mexico."
Gutierrez added, "this eclectic group of artists is comprised of traditional, non-traditional, academic, and DIY printmakers," evident of the rich history of Mexican printmaking and this tradition continues to evolve on both sides of the border.
During the exhibition, art video entitled 'E-Spaghetti Western' by Colorado-based artist Anthony Ortega will also be featured. The video is composed/painted with digital technology employing a variety of I pad apps, rotoscoping animation, appropriated gigs and appropriated sounds and music. Ortega describes his work using "grids to organize and incorporate pattern and repetition," as well as "distortion and exaggeration for emotional effect." Furthermore, his work, "interweaves, juxtaposes unlikely images from American, Mexican and Chicano popular cultures that include icons, symbols, history, politics humor and the contemporary world to foster opportunities for the bending of meaning and contemplation."
Tipton Gallery is located at 126 Spring St., Downtown Johnson City. Open Thursdays and Fridays 5 to 7 p.m., with extended hours on First Fridays/receptions, and by appointment. All events are free and open to public. For info, email Slocumb Galleries' Director Karlota Contreras-Koterbay at contrera@etsu.edu or call/text 423.483.3179.