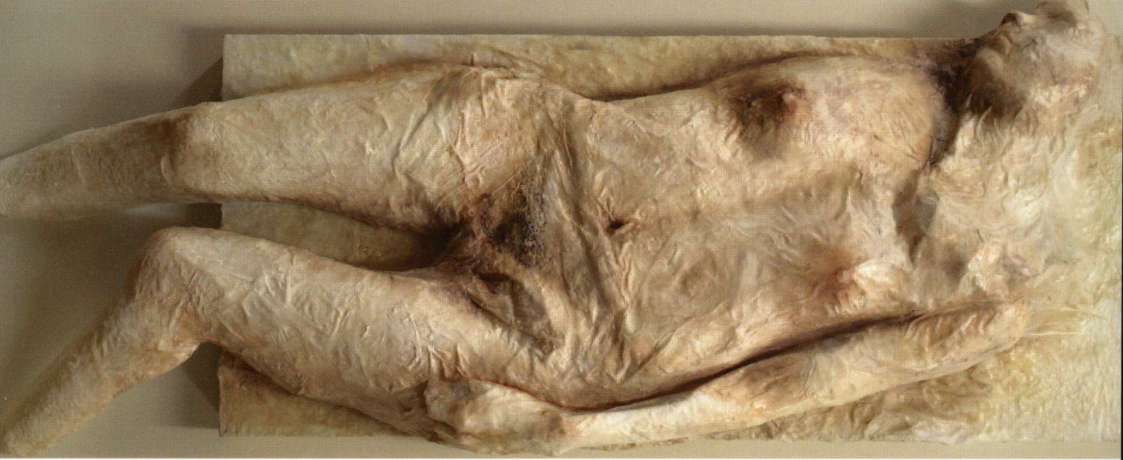 Exhibitions
MARIA RISNER: UNDESIRABLE FORMS
Maria Risner
The ETSU Department of Art & Design and Slocumb Galleries present Undersirable Forms by Maria Risner from March 12 to 30 , 2018, at the Tipton Gallery. The reception is on March 23rd, Friday, from 6 to 8 p.m.
This exhibition represents Risner's investigation into capturing and expressing the psychological and emotional conditions of pain, grief, and distress. In the past, Risner's subject matter has consisted of artwork specifically based on psychological disorders, and the symptoms of those illnesses. Although the research for her most recent sculptures and works on panel still focus on psychology, the content now centers on the repulsion and discomfort women can experience within their mind and body. The artwork are meant to be exaggerations of undesirable female bodily features, which would be considered unwanted within some society and culture. These features include skin tone (discoloration), skin texture (wrinkles), and also body hair. The work is intended to depict the emotions of how a woman might view herself, through an abject point of view, opposed to an actual depiction of the female form. The work are intended to reveal the complexity of contentment within oneself, and is meant to attract and repulse the viewer using both beautiful and undesirable formal elements. This theme interests the artist on a personal level, because she feels that everyone can relate to having some kind of insecurity with his or her own body. In today's society, an unhealthy emphasis is placed on achieving the perfect figure and the ideal of what the public thinks we should be. Within this research Risner tries to capture an unpleasant and undesired depiction of flesh, to reflect unease, and evoke an emotion of discomfort within the viewer.
Risner employs encaustic wax as her the primary medium to create the works on panel, which is a combination of bleached and purified beeswax and gum damar. Plaster life-casts are also used to create the human forms, and in some cases a layer of the encaustic wax is applied on top of these forms. The wax functions very much like flesh, and has a translucent and luminous effect when applied in layers.
Tipton Gallery is located at 126 Spring St, Johnson City, TN. Gallery hours are Wednesdays and Thursdays from 4 to 6 p.m., First Friday receptions and by appointment. For more information, contact Slocumb Galleries' Director Karlota Contreras-Koterbay via email contrera@etsu.edu or call 423.483.3179. Parking and handicapped access are available. Please visit the ETSU PlanIt Calendar under Museum and Galleries or www.etsu.edu/cas/art/galleries for event updates.