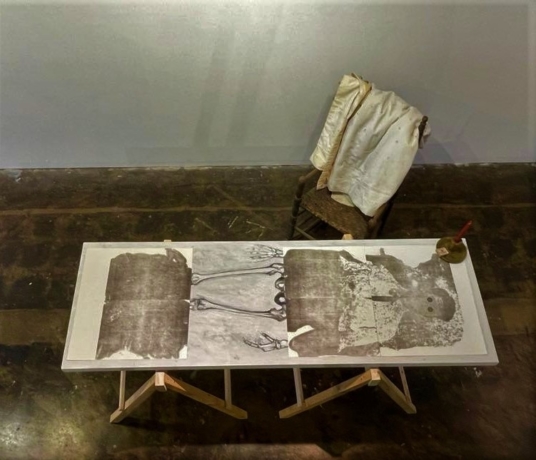 Exhibitions
GREG SMITH: HOME, WORK, LAND
Greg Smith
The ETSU Department of Art & Design and Slocumb Galleries proudly present Home, Work, Land MFA Exhibition by Greg Smith from February 24 to March 11, 2022, with reception on March 4, First Friday, 6 to 8 p.m. at the Tipton Gallery.
Greg Smith spent many years as a landscape painter, constantly recording and reflecting the mountain topography. Ecological disruption and degradation are now beginning to threaten the health and stability of the local environment. For his thesis show, he will be revisiting the stories he heard in his childhood. Tales told by his grandparents about the logging industry will be the main subject of his work. He is taking a new approach to landscape art that concentrates on ideas not simply motif, on interaction instead of idealized representation, and how to better present the interaction between people, money, and nature
All events are free and open to the public, live simulcast via ETSU Slocumb Galleries' Facebook Page Live and https://etsu.zoom.us/my/slocum... or Zoom ID 710 908 4999. The Slocumb Galleries are located at 232 Sherrod Drive, ETSU campus, open weekdays 9 a.m. to 5 p.m. For more information, please email contrera@etsu.edu or visit https://www.etsu.edu/cas/art/galleries.