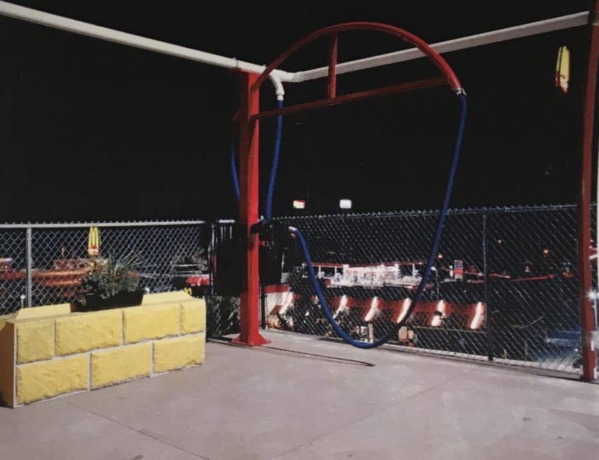 Exhibitions
HIGH SIGN: STUDENT PHOTOGRAPHY ASSOCIATION
Jessica Blindt
Matthew Brown
Lyn Govette
Rebecca Ingram
Matthew Jessie
Bradley Marshall
Katie Sheffield
Hannah Taylor
Jordan Whitten
The ETSU Department of Art & Design and Slocumb Galleries in conjunction with the Urban Redevelopment Alliance present High Sign - new works by members of the ETSU Student Photography Association (SPA) with an opening reception on February 3, First Friday from 6 to 8 p.m., at the Tipton Gallery.
High Sign is curated by SPA President Bradley Marshall, currently a candidate for Master of Fine Arts (MFA) at ETSU under the Department of Art & Design. The exhibition features new work by SPA members, comprised of select ETSU students and alumni as homage to renowned photographer and mentor Prof. Mike Smith. The High Sign exhibit is scheduled during the 'Celebrating Photography' event alongside Parting Shots, new works by Prof. Smith at the Reece Museum in honor of his retirement after 36 years of teaching at ETSU.
Open Thursdays and Fridays 5 to 7 p.m., with extended hours on First Fridays/ receptions, and by appointment. All events are free and open to public. For info, email Slocumb Galleries Director Karlota Contreras-Koterbay at contrera@etsu.edu or call/text 423.483.3179.