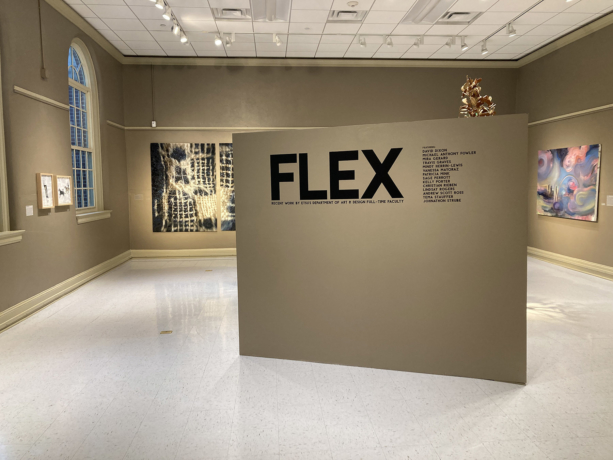 Exhibitions
FLEX
David Dixon
Michael Anthony Fowler
Mira Gerard
Travis Graves
Mindy Herrin-Lewis
Vanessa Mayoraz
Patricia Mink
Sage Perrott
Kelly Porter
Christian Rieben
Lindsay Rogers
Andrew Scott Ross
Tema Stauffer
Johnathon Strube
The Reece Museum presents FLEX, a group exhibition featuring recent work by fourteen of ETSU's Department of Art & Design full-time faculty members. The exhibition is on display August 9 through September 24. A reception will be held on September 23 from 5 to 7 pm.
There is no clean distinction between the practice of Art-teaching and the practice of Art-making, the one act informs the other. FLEX exemplifies this creative dialogue.
Learn more about the Department of Art & Design by visiting: https://www.etsu.edu/cas/art/.