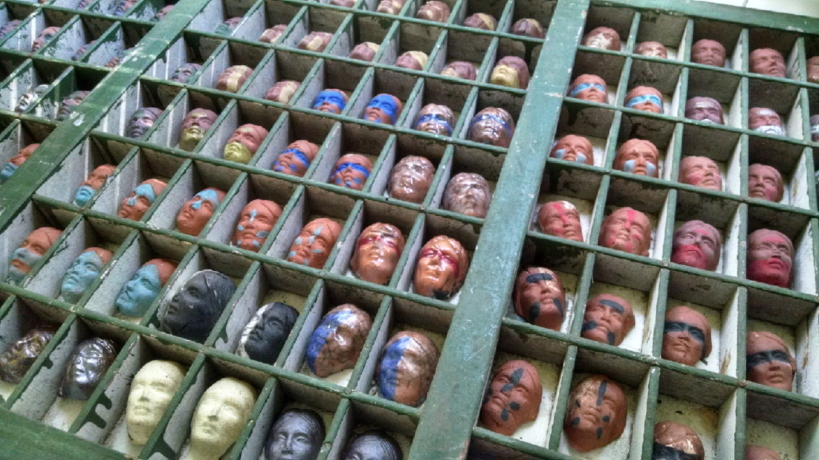 Exhibitions
DECOLONIAL IDENTITY
Cherokee Artist Jeff Marley
'Decolonial Identity': Cherokee Artist Jeff Marley at Slocumb Galleries
The ETSU Department of Art & Design and Slocumb Galleries in partnership with the Honors College, Office of Multicultural Affairs and Multicultural Center present 'Decolonial Identity' by Cherokee Artist Jeff Marley from September 19 to October 7, 2016, with reception on September 29th, Thursday, from 5 to 7 p.m., at the Slocumb Galleries, artist's talk and performance starts at 6 p.m.
As an enrolled member of the Eastern band of Cherokee Indians, Marley's work explores decolonization in ways that allows him to reconcile issues of race, identity, and culture, as well as his place within those concepts. He feels it is not his role or place to be an informant to the occidental culture on the formal aspects of his culture, but rather to use culturally based concepts to create an experience that facilitates a deepened understanding. He accomplishes this through a variety of mediums including installation, performance, painting, and video. Marley believes that working from, engaging in, and creating from within his culture, allows one to exist in a place where the senses are free to engage the experiential world.

Jeff Marley received his BFA in Studio Art: Painting & Drawing from Western Carolina University, Cullowhee, North Carolina, in 2005 and his MFA in Visual Art from Vermont College of Fine Arts, Montpelier, Vermont, in 2013. He is a member of the Qualla Arts and Crafts Mutual in Cherokee, North Carolina. To learn more about the artist, please visit http://jeffmarley.com.
The Slocumb Galleries are located at 232 Sherrod Drive, ETSU campus. Gallery hours are Mondays thru Fridays from 9 a.m. to 4:30 p.m. with extended hours during receptions, Thursdays until 6 p.m., and by appointment. For more information, contact Slocumb Galleries' Director Karlota Contreras-Koterbay via email contrera@etsu.edu or call/text 423.483.3179. Parking and handicapped access are available. Please visit the ETSU PlanIt Calendar under Exhibitions or www.etsu.edu/cas/art/galleries for event updates.