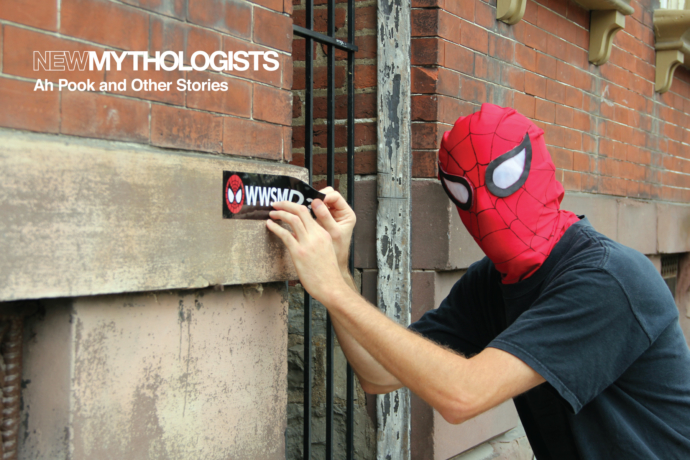 Exhibitions
DAVID MAZURE: NEW MYTHOLOGISTS: AH POOK & OTHER STORIES BY THE MMXII COLLECTIVE
David Mazure
New Mythologists: Ah Pook & Other Stories by The MMXII Collective (a.k.a David Mazure).
Mythology is a crucial component in guiding and maintaining cultural morality. In his book, The Power of Myth, Joseph Campbell acknowledges the need for myths to change, grow, and evolve to meet the psychological, cultural, and social demands of the contemporary world. Through the New Mythologists series, The MMXII Collective attempts to reimagine old myths in previously unimagined ways to meet these demands.
The MMXII Collective presents an engaging interactive experience—a living entity of work that continually evolves visually and conceptually over time in response to physical, temporal, and political contexts.
David Mazure lives in Oxford, NJ and teaches drawing, design and foundations courses as an Associate Professor of Art + Design at East Stroudsburg University of Pennsylvania. Mazure earned his B.F.A at Mason Gross School of the Arts at Rutgers University and his M.F.A. at East Tennessee State University.
New Mythologists: Ah Pook & Other Stories opens on August 22 and will be on display until September 23.