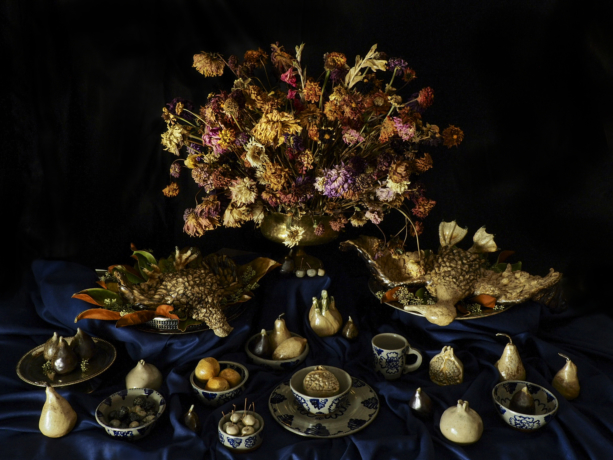 Exhibitions
DARK IMPULSES
Margurite Abril
Kassidy Albert
Morgan Bakaletz
Sarah Bargenstock
Kristeen Beasey
Rachel Belcher
Barbara Bell
Savannah Bresler
Micheal Bumgarner
Kayla Byrd
Lucianna Coleburn
Jackie Cox
Rebecca Cox
Madison Denny
Jenesis Fisher
Erin Fitzgerald
Charly Flaglor
Emily Flores
Elise Gaffney
Jared Haack
Carson Haley
Laura Heath
Callie Honaker
Madeleine Jackson
Melissa Lipscomb
Ethan Martinez
Keely Melton
Laree McMurray
Audra Miller
Victoria Neal
Saydee Nye-Fox
Rebeca Ortiz
Aleigha Puckett
Breanna Ramirez
Makenna Rasnake
Bana Richards
Goreti Rodriguez
Elijah Sells
Sierra Stanley
Eric Terry
Kassandra Van Roosendaal
Lauren Whipple
Haeden Willis
The ETSU Department of Art & Design and Slocumb Galleries proudly present Dark Impulses: Student Honor Show 2022 from April 11 to 29, 2022, juried by curator and art writer TK Smith. An in-person awarding reception was held on April 20, Wednesday, from 5 to 7 p.m., with ETSU Provost Dr. Kimberly McCorkle as guest of honor who handed the awards.
The winners are Goreti Rodriguez for her work 'Copper Bug' as Best of Show and 'Still Life with Game, Fruit' by Rachel Belcher as Faculty Choice Awardee. The area winners are: Ethan Martinez for Foundations, Victoria Neal for Ceramics, Kassidy Albert for Drawing, Kristeen Beasey for Extended Media, Laree McMurray for Fibers, Aleigha Puckett for Graphic Design, Kayla Byrd for Jewelry & Metals, Laura Heath for Painting, Elijah Sells for Photography, Lauren Whipple for Printmaking and Barbara Bell for Sculpture. The Tennessee Craft Awardees are Kassidy Albert, Victoria Neal and Barbara Bell.
The annual, undergraduate art competition is sponsored by the Faculty of Art& Design, Tennessee Crafts, Fletcher H. Dyer Scholarship, and the Jerry's Artarama of Knoxville. The Slocumb Galleries are located at 232 Sherrod Drive, ETSU campus. Gallery hours are Mondays thru Fridays from 9 a.m. to 5 p.m.