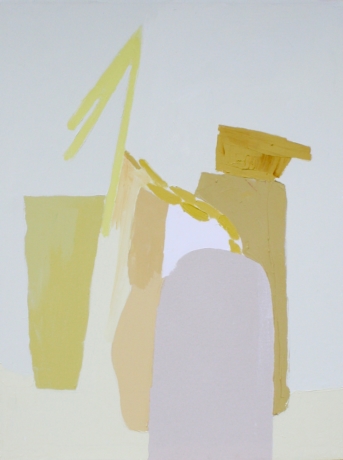 Exhibitions
CARRI JOBE: DO YOU…YOU, FEEL LIKE I DO
Carri Jobe
This solo exhibition featuring Carri Jobe includes recent oil paintings spanning 2015-16.
Jobe practices painting, drawing and stitching and is currently exploring these mediums through a restricted set of formal concerns. Color and texture dominate her process and the work explores communication and psychological awareness.
Jobe has exhibited her work nationally and internationally. She received her BFA from the University of Tennessee and then spent time in San Antonio, Texas and Brooklyn, New York where she continued her art practice, worked in non-profit administration, and coordinated art handling and installation projects. She and her husband, Brian R. Jobe, now base their art practices in Tennessee, have co-founded LOCATE Arts, and are raising two young boys.
Image Info: Something Specific, 2016, oil on canvas, 36" x 48"