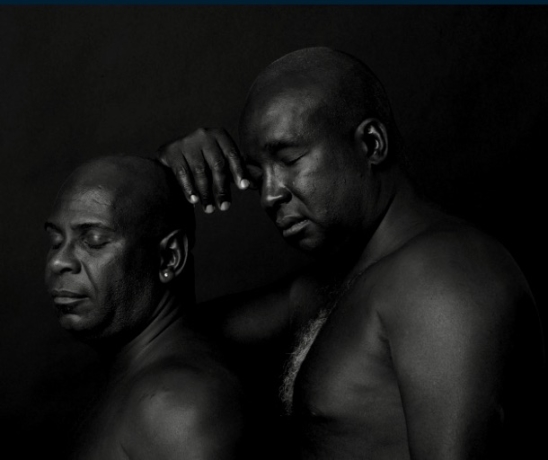 Exhibitions
BLACK APPALACHIA: AFRICAN AMERICAN ART IN NORTHEAST TENNESSEE
Jonathan Adams, Kelsie Dulaney-Hayworth, V. Kelsey Ellis, Bessie Harvey+, Gideyon Kifle, Shalam Minter, Calvin Nicely, Sammie Nicely+, Lydia Wilson

The Slocumb Galleries and ETSU Department of Art & Design in partnership with the Multicultural Center, the Alfonso Family Art Collection and the Tennessee Arts Commission through the Arts Build Communities (ABC) grant and the First TN Development District proudly presents Black Appalachia: African American Art in Northeast Tennessee from August 4 through August 28, 2017, at the Tipton Gallery in Downtown Johnson City. The public is invited to view the exhibition during the reception on First Friday, August 4 from 6 - 8 p.m., and during the Little Chicago Festival on August 11 and 12, Friday and Saturday from 3 - 7 p.m.
The exhibition celebrates diversity in the Appalachian region, with focus on artists with African American descent whose work in contemporary art explore the nuanced issues of identity, beauty and the reinvestigation of racial history. The exhibition features work by Northeast Tennessee artists with special feature of work by African Appalachian art 'titans' Sammie Nicely+ from the collection of art benefactors Bob & Martha Alfonso, and legendary folk artist Bessie Harvey+ from Allison Alfonso collection.
Sammie Nicely+, one of the most prominent African American artists from the region, and founder of the African Appalachia was originally from Morristown. His work in ceramics and mixed media masks are reminiscent of tribal communities, with use of diverse media that provide very contemporary and innovative in forms. In parallel, Bessie Harvey, one of the more famous Tennessee folk artists (she migrated from Georgia to Alcoa, TN) employed found materials in her deeply spiritual and nature-inspired sculptures. Both Harvey and Nicely are considered the stalwarts of African Appalachian visual art. Continuing these creative traditions are Johnson City-based Lydia Wilson who also works predominantly on mixed media sculptured 'dolls' informed by racial history and spiritual texts, and Sammie's nephew, glass artist Calvin Nicely, who forges his own path in similar yet distinct expressions; both 'heirs' continuing the important legacy of visualizing the African Appalachian heritage. Also gaining national reputation is DC-based photographer Gediyon Kifle's black & white portraits of African American figures both famous and common folks are powerful images of racial pride, his work in the exhibit entitled 'Cyril and Charles' is visual poetry that advances gender equality and social justice.
Younger generation, and emerging 'black' Tennessee artists include Jonathan Adams, whose ink drawings of figures and warriors from his series 'Reactions to Innate Stimuli', are large-scale works on paper of figures and warriors as visual response to everyday stimuli, filtered through the lens of history with embellishment of theatricality and pop culture. Strong visual work about beauty, and hybrid cultural identity are further reexamined by female artists Shalam Minter, Kelsie Dulaney-Hayworth and V. Kelsey Ellis in their own distinct ways. Minter is a metalsmith and mixed media sculptor whose work on life-sized female busts are distinctly characterized by its 'colored', bald figures with parched, earthen skin. Her body of work illustrates the third person narrative of her observations, feelings and contemplations, as a woman of color. Dulaney-Hayworth is a fiber artists from Kingsport whose contemporary quilts utilizes digital imaging to explore issues of personal identity and cultural ambiguity, while Ellis' Doomed Beauty series are mixed media collages that explore ideas of, and redefinition of beauty, as it reveals itself in various forms. Minter, Dulaney-Hayworth and Adams, all received their Bachelor of Fine Arts (BFA), and Ellis was conferred with Master of Fine Arts (MFA) from the Department of Art & Design, at East Tennessee State University.
This exhibition is in support of the effort to promote the Northeast Tennessee Arts and Cultural Alliance, a collaborative effort by regional artists, art groups with the Tennessee Arts Commission, the Tennessean for the Arts and First TN Development District, and inspired by the Umoja Festival to foster and promote African American culture in the region.
The Tipton Gallery is located at 126 Spring St., Downtown Johnson City, open on receptions from 6 - 8 p.m., Fridays from 5 - 7 p.m., Little Chicago Festival from 3 - 7 p.m., and by appointment. For more information, contact Slocumb Galleries' Director Karlota Contreras-Koterbay via email contrera@etsu.edu or call/text 423.483.3179. Parking and handicapped access are available. Please visit the ETSU PlanIt Calendar under Exhibitions or www.etsu.edu/cas/art/galleries for event updates.