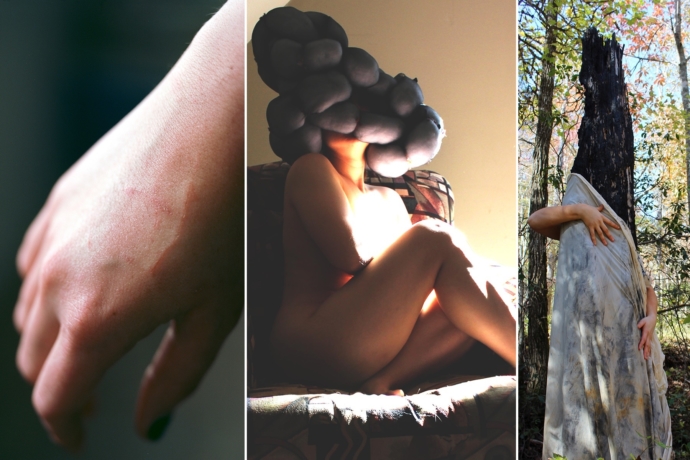 Exhibitions
AMERICA UNRAVELING
Lauren Bradshaw
Carolyn Kerecman
Molly Morningglory
Jessica Swank
Olaf Tollefsen
Brooke Day
The ETSU Department of Art & Design and Slocumb Galleries present America Unraveling from April 11 to May 6 at the Tipton Gallery in downtown Johnson City, TN. An in-person closing reception will be held on May 6th, First Friday from 6 to 8 PM.
America Unraveling is an exhibition that navigates the psychological turmoil of a group of people in America, making art and attempting to cope during the quarantine months of the Covid-19 outbreak. From a more macro lens, America Unraveling offers a brief glimpse of social transition in American culture as contempt for capitalism rises. Curated by ETSU alumni and faculty member Brooke Day.
The Zero Space Collective currently consists of five artists who found themselves working toward their Masters of Fine Arts at Clemson University during a global pandemic. Stripped of accessibility, the artists came together and created Zero Space Collective to build community, support, and space for artists. America Unraveling is a culmination of experiences associated with the pandemic, the events that led to the creation of Zero Space Collective, and the group's inaugural exhibition as a collective.
Utilizing painting, photography, printmaking, sculpture, video, performance, and installation, America Unraveling is a narrative surrounding the stages of grief, spatial exploration, marginalization, and embodiment during the months of quarantine and isolation.
Tipton Gallery is located at 126 Spring Street, Downtown Johnson City. Open Thursdays and Fridays from 5 to 7 p.m. and by appointment.