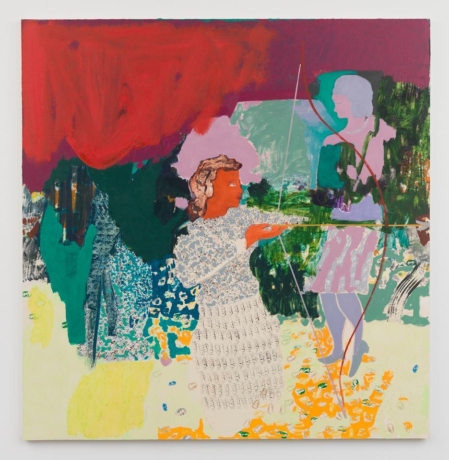 Exhibitions
A NEW SUBJECTIVITY: FIGURATIVE PAINTING AFTER 2000
Gina Beavers
Katherine Bernhardt
Katherine Bradford
Jackie Gendel
Liz Markus
Rose Wylie
Pratt Manhattan Gallery presents A New Subjectivity: Figurative Painting after 2000, an exhibition composed entirely of paintings by women that attempts to categorize Expressionism in new terms.
Referencing cartoons, fashion spreads, and personal narratives, the artists address the fragmentation of individual subjectivity in a technological world. The new figuration is thereby performative, rather than prescriptive, and both the absurd and sincere approaches alike are embraced as subject matter by the artists in the exhibition.
Following its time at Pratt Manhattan Gallery, A New Subjectivity will travel to the Fine Arts Center Gallery, University of Arkansas, August 16 – September 22, 2017; and the Reece Museum, East Tennessee State University, October 16 – December 15, 2017.
Curator: Jason Stopa, Visiting Assistant Professor, Fine Arts, Pratt Institute
For more information, please visit pratt.edu/exhibitions.

---
image: Jackie Gendel, "Archers" (2015), oil on canvas, 70 x 72 inches