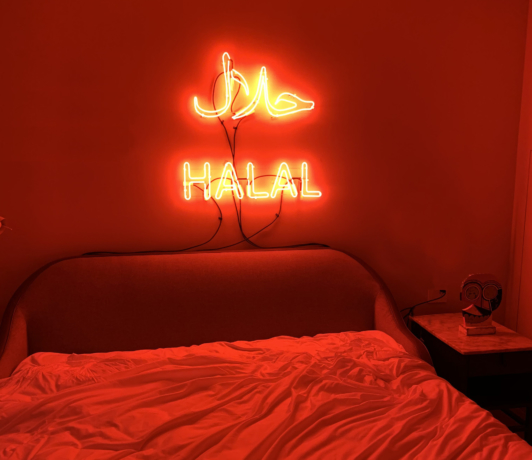 Exhibitions
ZIEHERSMITH & FRIENDS AT THE VIRGIN HOTEL
Caroline Allison, David Onri Anderson, María Magdalena Campos-Pons, Jonathan Edelhuber, Raheleh Filsoofi, Matthew Followill, Aaron Harper, Jodi Hays, Joseph Klapper, Kimia Ferdowsi Kline, Dan Mandelbaum, Shane McAdams, Anthony Miler, Tucker Nichols, Esteban Ocampo-Giraldo, Rachel Owens, Zack Rafuls, Karen Seapker, Vadis Turner, Scott Zieher
When the new Virgin Hotel opened on Nashville's iconic Music Row on July 1st, we were reminded of our first art fair at the Standard Hotel in Downtown Los Angeles 17 years ago. Since then, we've had three New York gallery spaces, four Nashville pop-ups, participated in over fifty international art fairs and received hundreds of exhibition reviews. When we moved to Nashville midway through 2019, we had no idea it would mark our first year of none of that. Now, we look to end 2020 with a nod to 2003 as well as to other iconic art world events, from Gavin Brown's legendary 1993 exhibition at the Chelsea Hotel to the Armory Show's earnest beginnings in the Gramercy Park Hotel the following year.
Through December 13, 2020, ZieherSmith is partnering with the Virgin Hotel Nashville to fulfill the simple purpose that belies everything we do: show great art. Tucked away in three of the Virgin's sparkling new rooms, we've gathered work from talented friends locally and faraway. These works are waiting to be discovered in this socially isolated setting and give people an intimate cultural experience for a brief moment in otherwise trying times. Contact us for more information or to schedule a visit.
Visitors may book private appointments between 9:00 am — 5:00 pm, Monday — Saturday and 12:00 — 5:00 pm on Sundays and may stay for up to an hour. Rooms will be cleaned regularly and we ask that masks be worn at all times.
---
image: works by Raheleh Filsoofi & Jonathan Edelhuber
---
ZieherSmith is a contemporary art gallery established in New York in 2003 by Andrea Smith Zieher and Scott Zieher.

The gallery has staged hundreds of critically acclaimed exhibitions and projects including the debut solo shows for Eddie Martinez, Paul Anthony Smith and others, and has participated in over 50 international art fairs internationally, including Art Basel Miami Beach.
ZieherSmith is currently working virtually from Nashville TN. New website and other news to come.