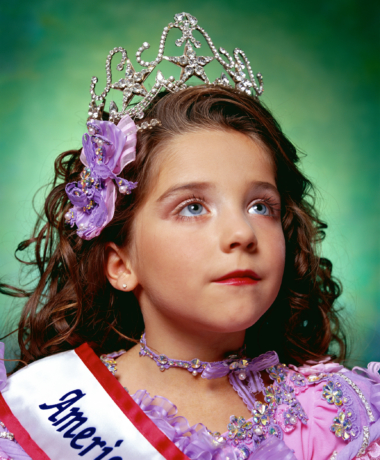 Exhibitions
WHO ARE WE? IDENTITY AND THE CONTEMPORARY PHOTOGRAPHIC PORTRAIT
Lucien Clergue
Chuck Close
Kelli Connell
Donna Ferrato
Ralph Gibson
Nan Goldin
Atta Kim
Yasumasa Morimura
Shirin Neshat
Nicholas Nixon
Thomas Roma
David Salle
Jenny Saville and Glen Lutchford
Andres Serrano
Lorna Simpson
Kiki Smith
Alec Soth
Joyce Tenneson
Roy Villevoye
Carrie Mae Weems
William Wylie
An exhibition of contemporary photographic portraits opens the fall exhibition season at the Vanderbilt University Fine Arts Gallery on September 11, 2017. WHO ARE WE? IDENTITY AND THE CONTEMPORARY PHOTOGRAPHIC PORTRAIT examines how, in our image-saturated world, photographs have increasingly played a primary role in shaping identity. An opening reception will be held on Friday, September 15 from 5 to 7 pm in conjunction with Vanderbilt Parents' and Family Weekend and Fall for the Arts. The exhibition will be on view through December 7, 2017, with closures for Fall Break (October 12–15) and Thanksgiving Break (November 18–26). The Fine Arts Gallery is located in Cohen Memorial Hall at 1220 21st Avenue South, on the western edge of the Peabody College campus. Gallery hours are Monday to Friday 11 am–4 pm, Weekends 1–5 pm. Admission and all events are free and open to the public.
As noted by Joseph Mella, director and curator, "Portraits, in all their diversity, serve not only the needs of the sitter and artist, but also those of the viewer. Portraits give us clues to who we are as humans and the possibilities of what we could become." Instagram and other forms of social media dominate the cultural landscape while the reliance on photography in our own lives increasingly presents questions about representation and identity that artists continue to navigate in surprising ways. Who are we, indeed, and what do we wish to become, and just how easy can it be to craft our own identities?
The first in a three-part series on portraiture, WHO ARE WE? IDENTITY AND THE CONTEMPORARY PHOTOGRAPHIC PORTRAIT is organized by the Vanderbilt University Fine Arts Gallery and curated by Joseph S. Mella, director, with support provided by The Ingram Commons and Leslie Cecil and Creighton Michael, MA'76.
---
Image Credit:
Andres Serrano (American, b. 1950)
Jewel-Joy Stevens, America's Little Yankee Miss, from "America Now + Here," 2003
Digital chromogenic print
24" x 20"
Gift of Melissa and Scott Tannen, both BA'99
Vanderbilt University Fine Arts Gallery Collection
Courtesy Andres Serrano