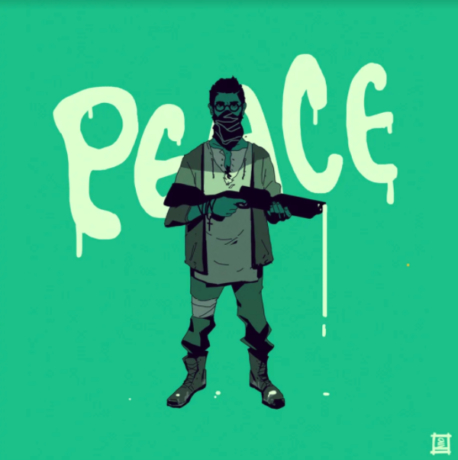 Exhibitions
WHAT MATTERS...A COLLECTION OF PORTRAITS AND STORIES FROM UM AND TSU ART DEPARTMENTS
Lauren Mills, Kevin Moore Jr., Lia New, Seth St. Pierre, Marianetta Porter, Franc Nunoo-Quarcoo, Destini Riley, Lakyla Thomas, Taryn Wilcher, Abigail Williams, Nuveen Barwari, Cassie Bright, Floyd Ivy III, Carlyle Johnson, Courtney Adair Johnson, Michael McBride, Lakesha Moore, Caleb Wallace, Ranijah Wright
Tennessee State University campus and Hiram Van Gordon Gallery will be closed until further notice. Updates from the University on COVID-19
---
What Matters...A Collection of Portraits and Stories from the University of Michigan and Tennessee State University Art Departments brings the two schools together to look at new ways to build community. The show examines what each artist views as necessary and that through honoring differences, our contributions and histories individually make the best future for all.
What Matters...started at the University of Michigan opening October 1st through November 15th with a reception on October 4th, 2019, then moving to Tennessee State University's Hiram Van Gordon Gallery on August 3rd through September 18th with a reception on August 27th, 2020.
What Matters... creates a representation of the diversity that we want in our world. Students and Professors will use visuals, found materials, and stories to create a judgment-free way of hearing and seeing new cultures, people, and experiences.
What Matters... gives us a chance to reflect not only on our identities and perceptions but also on our world and our effect on it. Artists can tell their story, experience, stance; and show what defines them outside of the way they may be outwardly perceived.
What Matters... utilizes reuse elements. Can we look sustainably as we move forward in creating our just-world? Art school and school, in general, are a perfect time to demonstrate new paradigms of respecting the earth. Each movement is our future, what might truly result as each artist looks at resources differently.
What Matters...A Collection of Portraits and Stories from UM and TSU Art Departments ask the artists to share with the viewers from each university your community, as you get a chance to learn about theirs in return. This will create a collective, an exchange that lets you see and learn from your neighbor.
UM students and faculty; Lauren Mills, Kevin Moore Jr., Lia New, Seth St. Pierre, Marianetta Porter, Franc Nunoo-Quarcoo, Destini Riley, Lakyla Thomas, Taryn Wilcher, Abigail Williams
TSU students and faculty; Nuveen Barwari, Cassie Bright, Floyd Ivy III, Carlyle Johnson, Courtney Adair Johnson, Michael McBride, Lakesha Moore, Caleb Wallace, Ranijah Wright